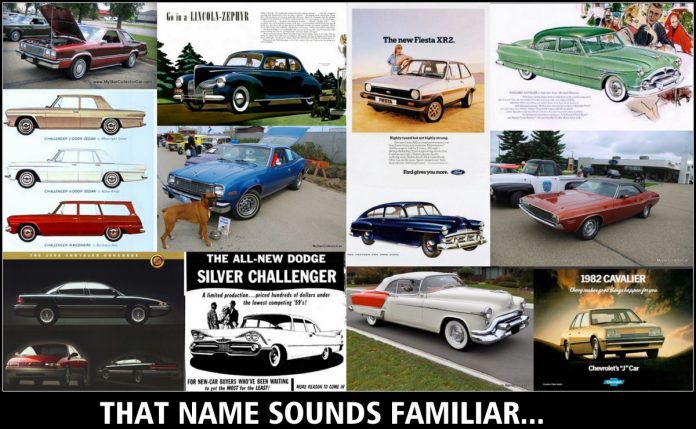 MyStarCollectorCar runs a Five for Friday article on a weekly basis and it has become a runaway hit with our readers.
For obvious reasons, we love that news and decided our MyStar faithful can never have too much of a good thing, so we ran a second piece about recycled car names because our readers thoroughly enjoyed the original article.
Consequently, MyStarCollectorCar is pleased to run another recycled car name article for our readers.
The first name on our list is Challenger and it turned out to be a ping pong name in the domestic car scene. The reason? Challenger was used three times by Chrysler and once by Studebaker over the years.
Challenger was a name that debuted with Mopar's Dodge during the late 1950s when the Chrysler Division stalwart offered the 1959 Dodge Silver Challenger in their finned car lineup. The base model Silver Challenger was only offered as a two-door sedan, but it had a few upgrades (e.g. carpet, whitewall tires and full wheel covers) that separated it from really cheapo Coronets in '59.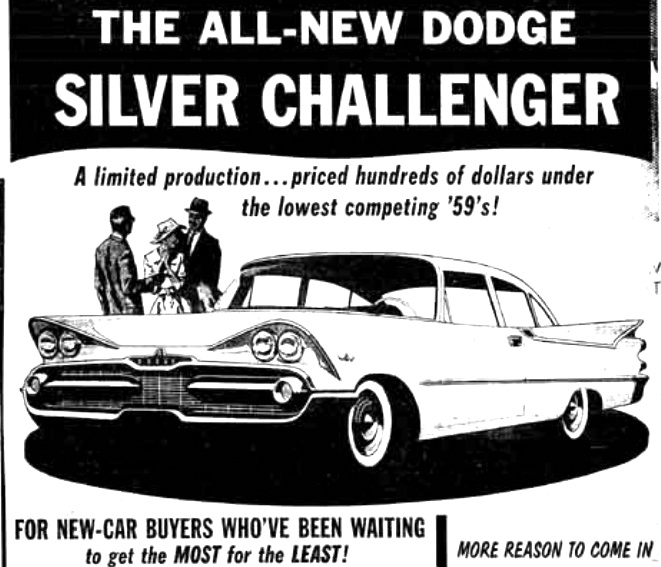 The Silver Challenger legacy faded to black by 1960 and the name was revived by Studebaker in time for the small domestic car company's last days when it introduced the 1964 Studebaker Challenger in its Lark lineup.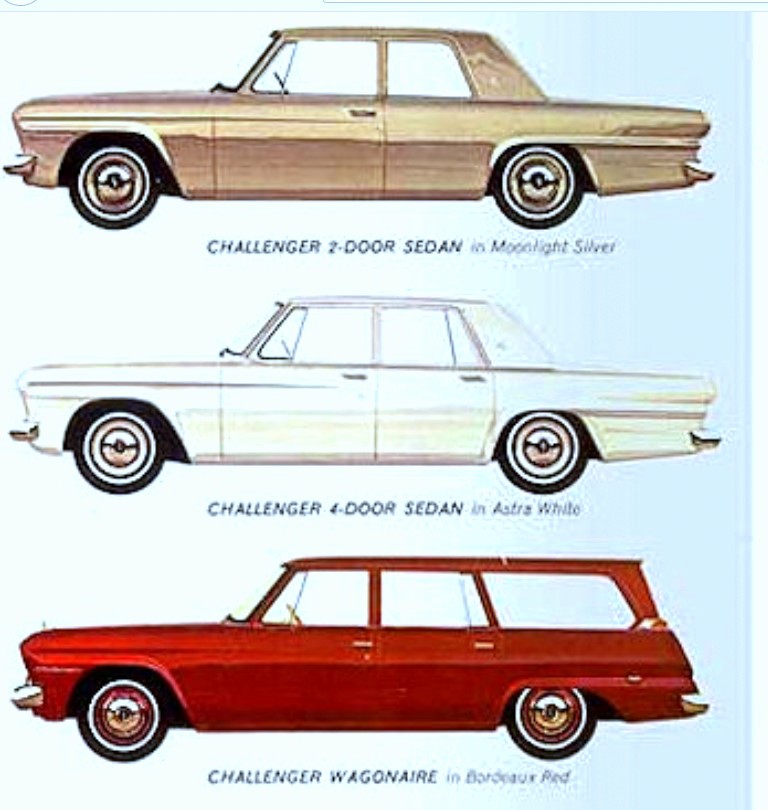 The Studebaker Challenger was an appropriately named car because its parent company was in a desperate challenge to avoid a death dive before it finally crashed and burned two years later at its Canadian-based Hamilton, Ontario. Newsflash: Studebaker failed to meet the challenge and died a horrible death in 1966.
The most famous use of the Challenger name is associated with Dodge's E-body pony cars from the dawn of the 1970s, although a strong argument could be made for the reintroduced 21st century Dodge Challengers that have won the hearts and minds of new age owners.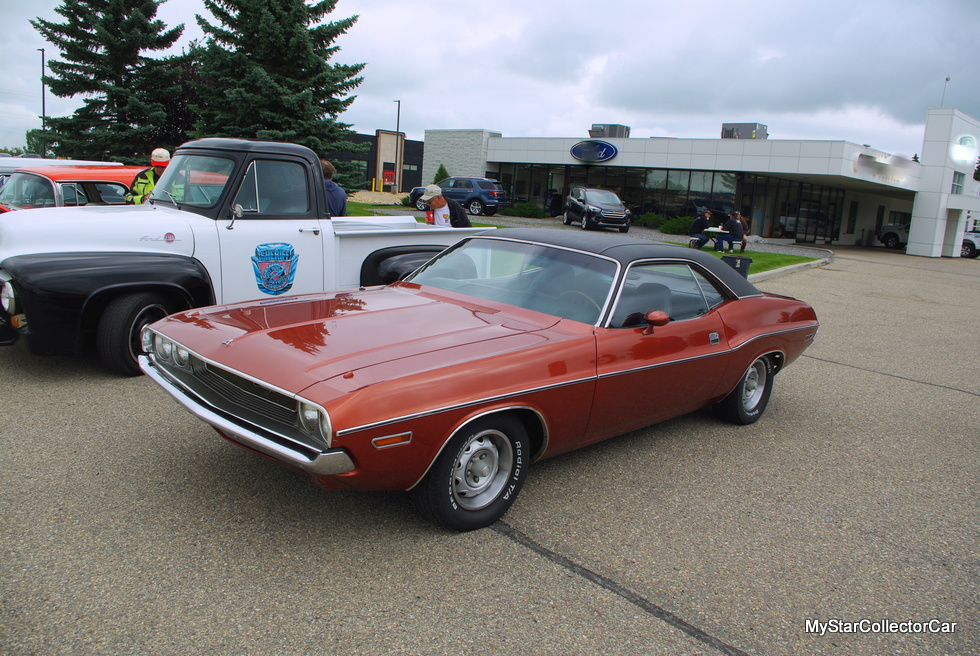 The second addition to our 2.0 list of recycled car names is Cavalier. Few among us would be able to recall the first Cavalier models since they were built over 65 years ago by Packard, a small-sized car company swallowed up by a merger that created a bigger small-sized car company, namely American Motors.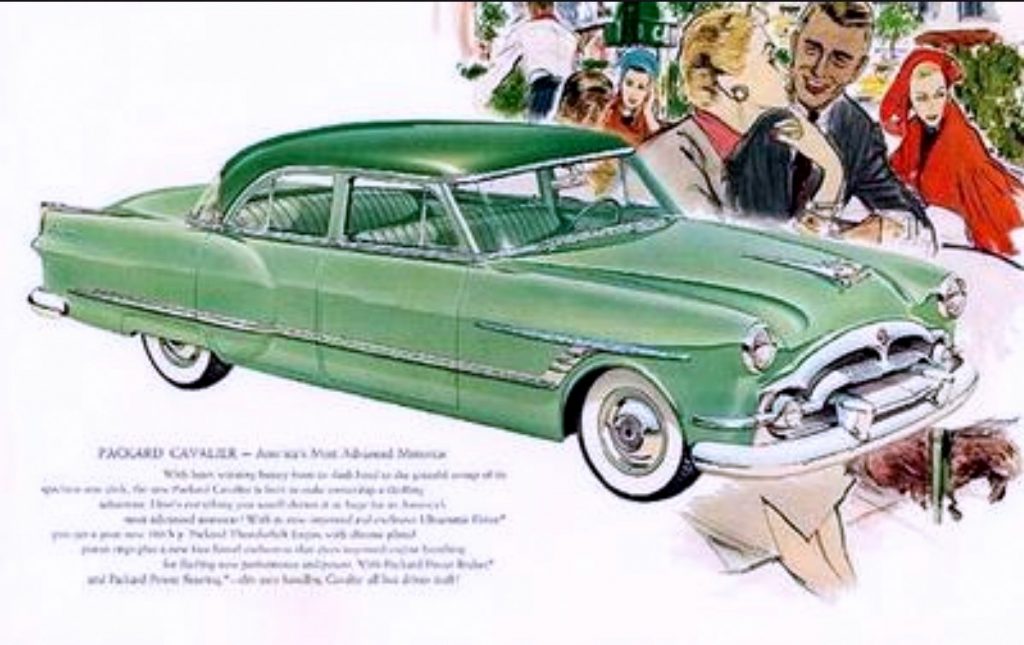 The Packard Cavalier was built for the 1953 and '54 model years before it faded into obscurity and became a tough automotive trivia question about the original use of the Cavalier name.
Chevy resurrected the Cavalier brand in 1982 and ran with the name until 2002 because this economical but forgettable little car was a hit with consumers.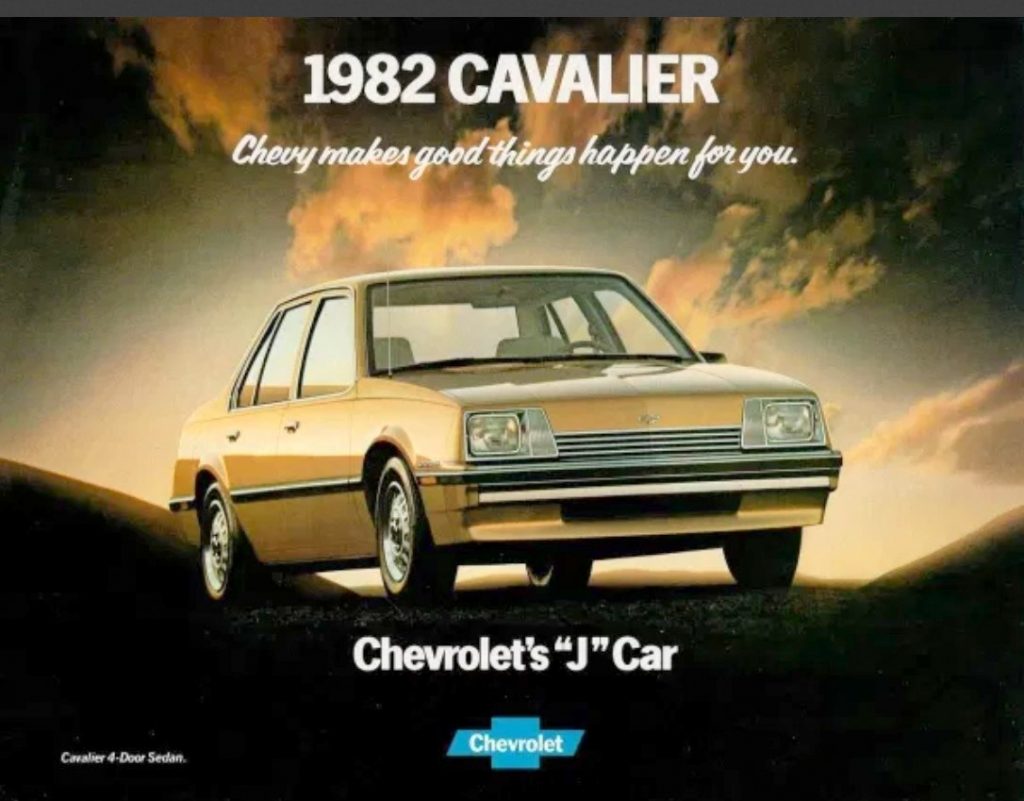 The third member of our recycled car names (the sequel) is the Concord (sometimes with an 'e' on the end) model. The Concord debuted in 1952 as the cheapest Plymouth model offered to the buying public and kept that dubious honor for one more year until it was replaced by the Plymouth Cambridge.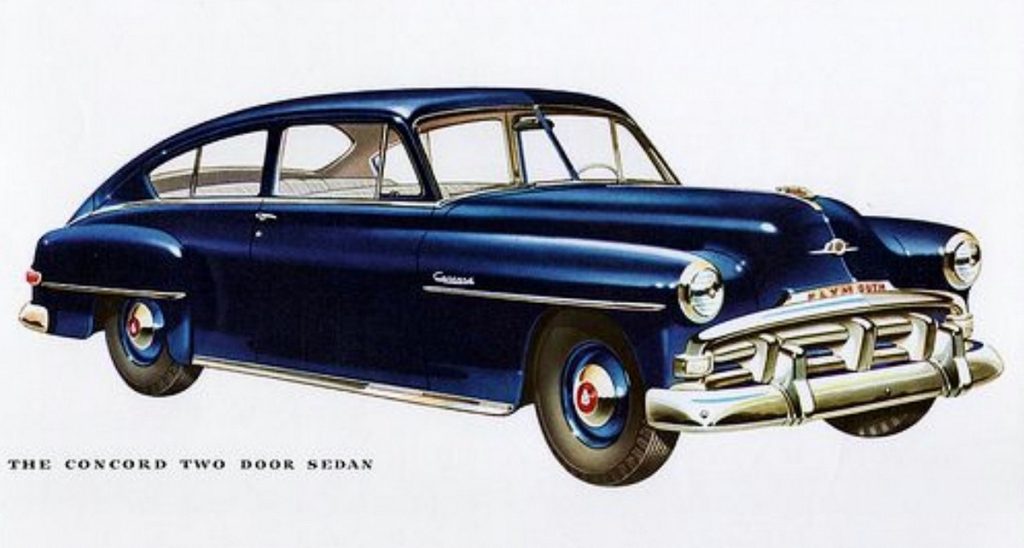 Base level Plymouths from the front nine of the 1950s are not exactly rock stars in the car hobby, so a few decades passed before American Motors introduced its Concord model in 1978 as a replacement for the Gremlin.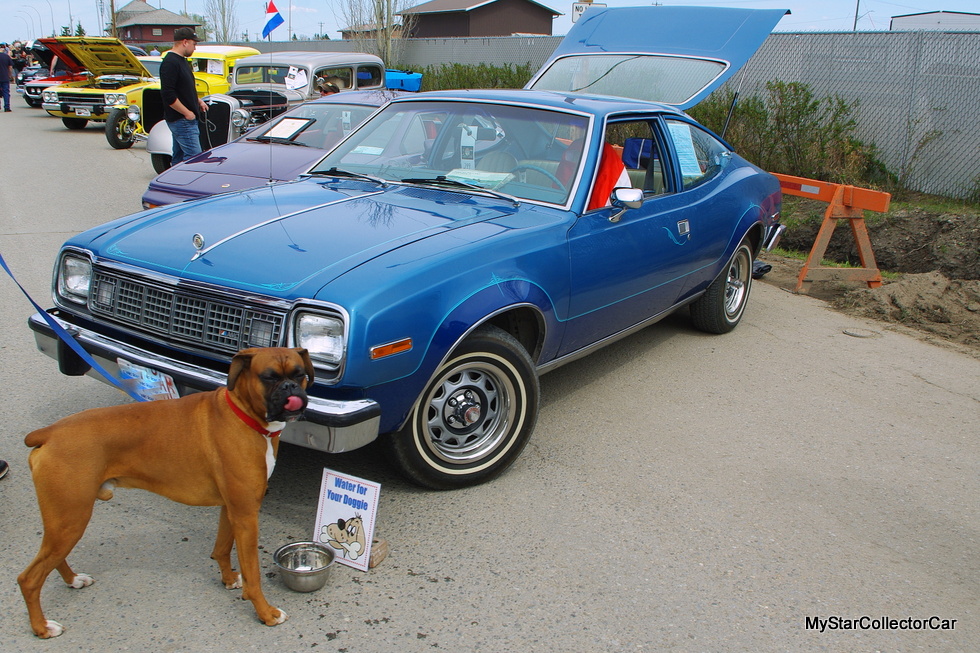 The AMC Concord enjoyed a five-year production run before it drove off into the sunset at American Motors. Chrysler swallowed AMC whole in the late 1980s and regurgitated the Concord (with an 'e') in 1992.
The Chrysler Concorde was built until 2004 before it was phased out of the Mopar lineup after a 12-year run as a mediocre luxury car.
Number four on our list is Fiesta. Most people would assume the nondescript little econo-box built by Ford in 1976 (that eventually evolved into a solid performer in the 21st century) was the only Fiesta model ever produced in North America.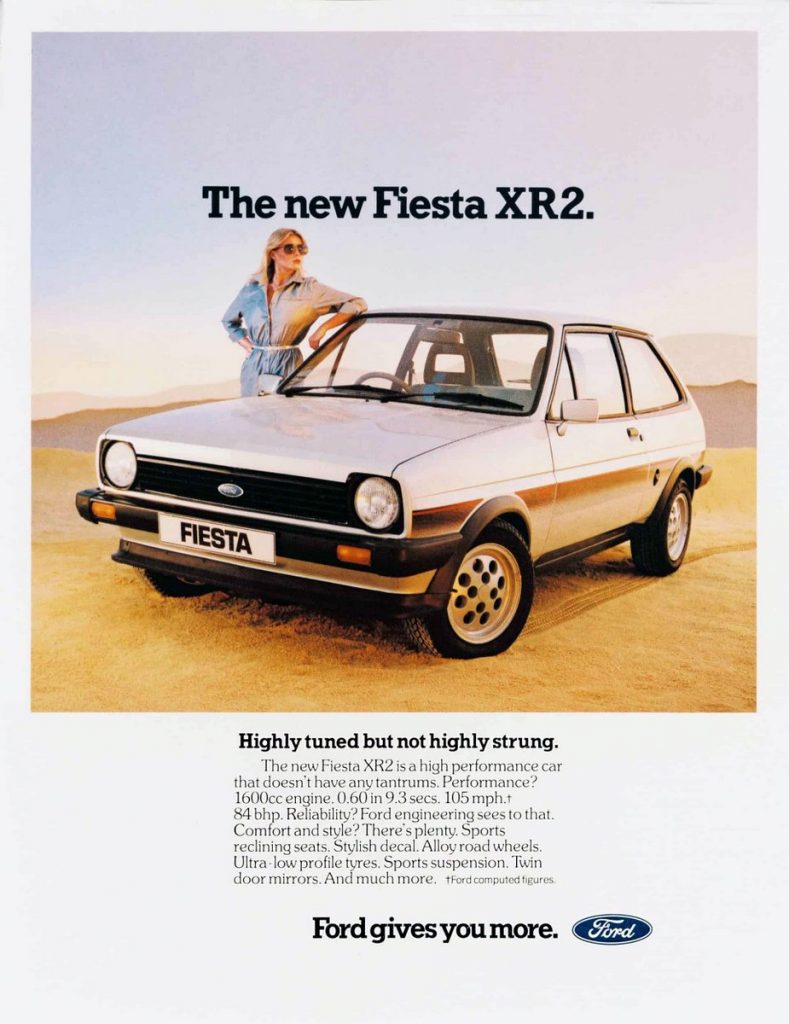 They would be wrong because Oldsmobile built the first Fiesta in 1953 as a limited production vehicle.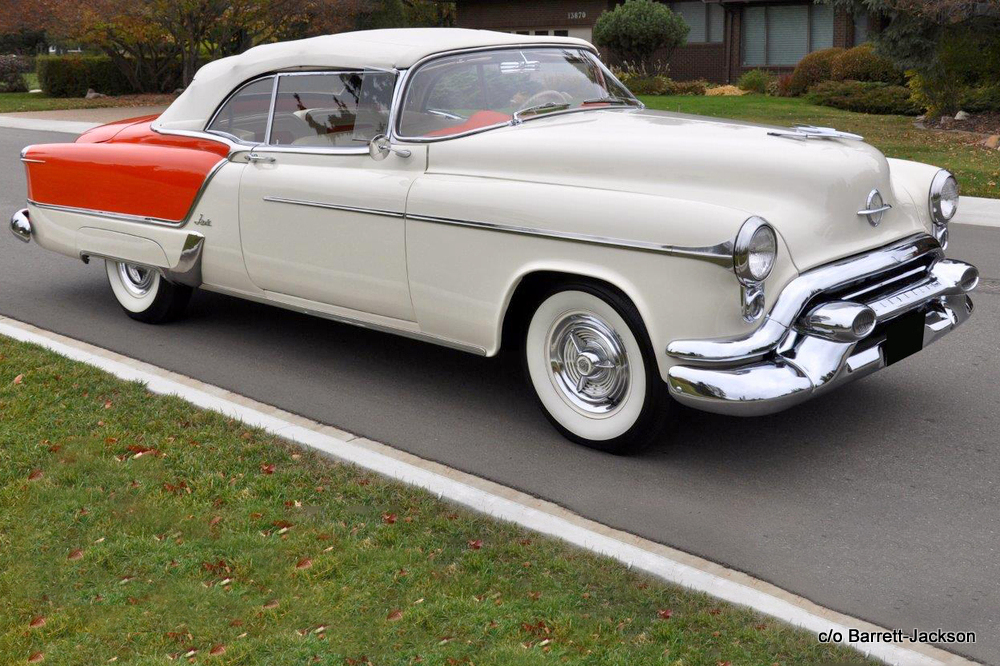 The one-year-only ' 53 Oldsmobile Fiesta convertible has become one of the most expensive domestic cars built during the early 1950s and now command first-born and human soul kind of prices in 2020. Oldsmobile Fiestas are decidedly not as well-known as Ford Fiestas, but their extreme rarity has lifted them into supercar territory prices in the collector car hobby.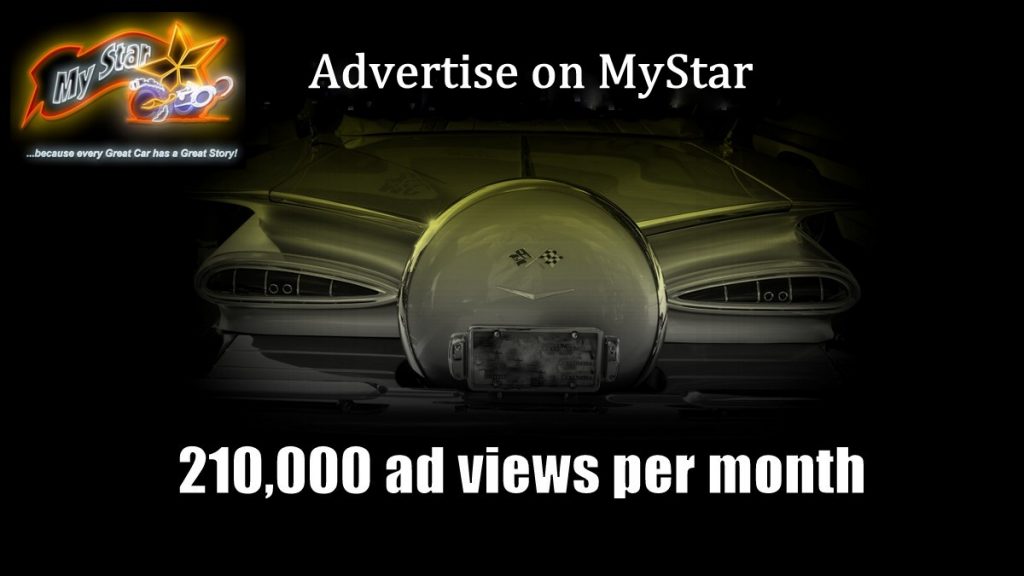 The fifth and final addition to our list also uses the last letter of the alphabet in its name: Zephyr. Ford managed to corral the Zephyr brand many years ago with its luxury brand Lincoln-Zephyr model built from 1936 until 1942 when the United States entered World War Two and shifted to military production in its auto sector.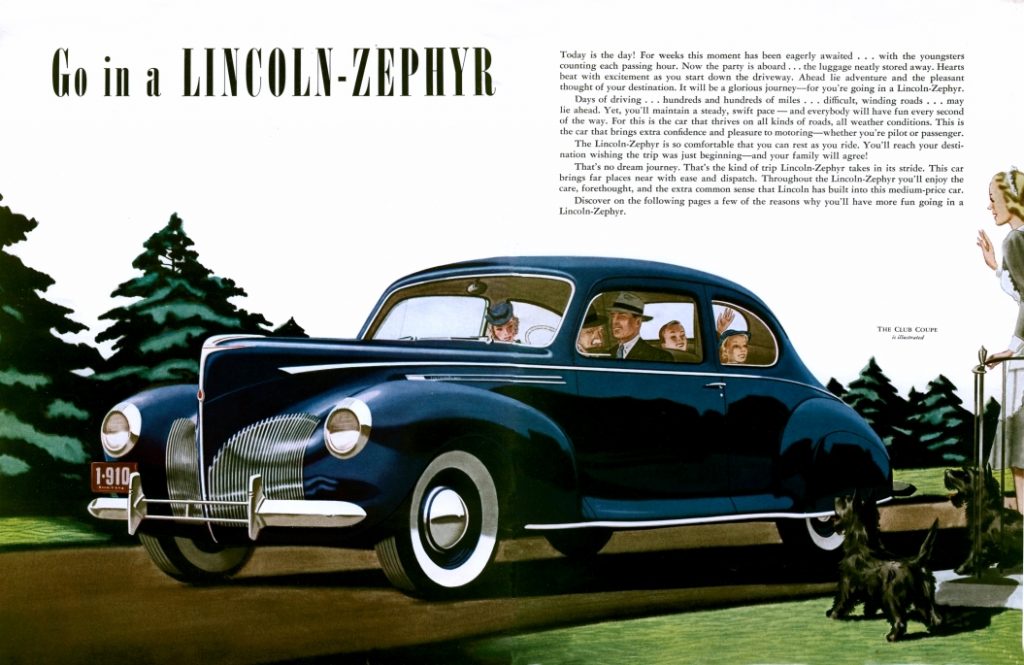 Later generations of car guys will recall the Mercury Zephyr built between 1978 and 1983 by the Ford people. The next-gen domestic Zephyr was an intermediate car designed as a moderately priced vehicle for a buyer who wanted a Mercury in a smaller size with a smaller price tag.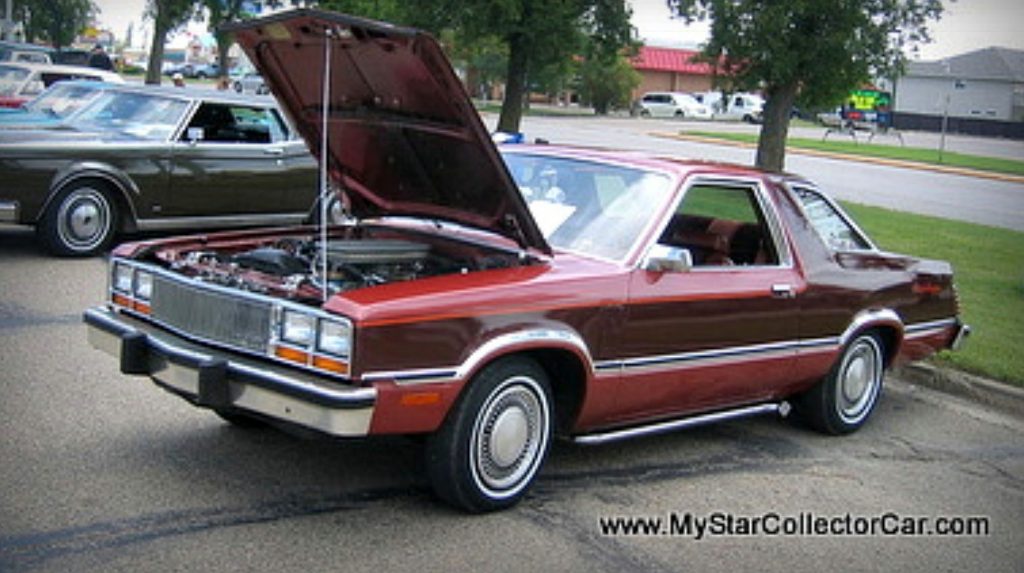 Few car guys dreamt of a day when they could own a style-challenged Mercury Zephyr and the name was mothballed until Lincoln reintroduced it as a 21st century luxury ride in 2006 and now the Lincoln Zephyr will evolve into a sporty rear wheel drive model in 2021.
Thus ends a brief history of recycled car names, the 2.0 version.
BY: Jim Sutherland
Jim Sutherland is a veteran automotive writer whose work has been published by many major print and online publications. The list includes Calgary Herald, The Truth About Cars, Red Deer Advocate, RPM Magazine, Edmonton Journal, Montreal Gazette, Windsor Star, Vancouver Province, and Post Media Wheels Section.