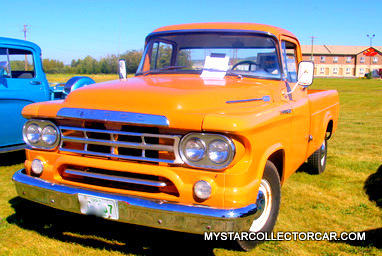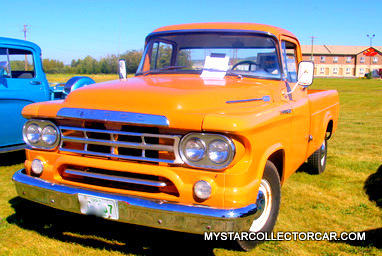 Ron Scott loves his Mopars, particularly the 50s pickups with the unique typewriter (push button) automatic transmissions.
This beautiful un-restored 1959 Fargo is part of a larger fleet that is part of Ron's collection.
Ron comes by his love of Chrysler Corporation honestly because he is a second- generation fan of the brand.
This particular truck is a Canadian-made truck that shares a direct lineage with the more famous Dodge truck brand.
The name may be Fargo, but this maple leaf half ton has Dodge DNA in its composition.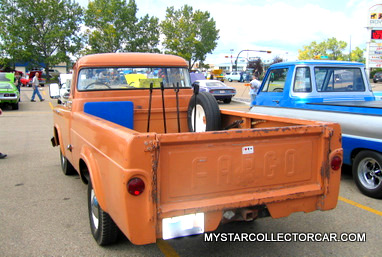 Ron purchased the truck from the original owner about 11 years ago, and it is a rare beast of burden because it still has its original paint job, albeit with a few minor touch ups.
Typically, older half tons tended to work themselves into an early grave as part of the basic machinery requirements found on every farm. They were not designed or bought to win beauty contests.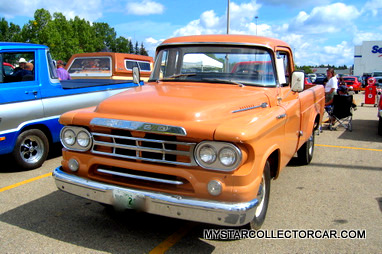 They were bale and livestock haulers (and everything in between) during their working careers. They were not pampered or molly-coddled on the farm.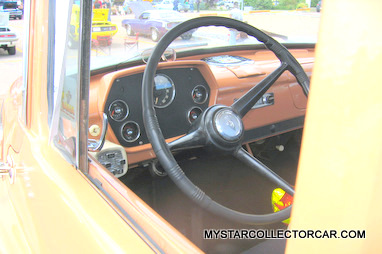 So Ron's un-restored working class hero is not common in 2011. Most Fargos and 50s Dodges have already died unremarkable deaths on farms many years ago. They have long been baled themselves or left to rust in peace on a forgotten chunk of a back quarter.
That is why we were drawn to Ron and his collection of barnyard survivors at a car show. He has become the caretaker of these senior citizens as they enjoy their golden years of retirement. (More on Ron's other trucks in future stories).
This '59 Fargo was a pushbutton automatic with a flathead six under the hood-all original and all there. It will travel down the road at a leisurely 40-45 mph for Ron.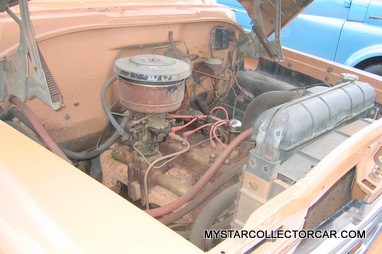 Frankly, that is a comfortable speed for a retired working truck and its proud owner.
Jim Sutherland

Many more truck stories and photos at–https://www.mystarcollectorcar.com/3-the-stars/star-truckin.html