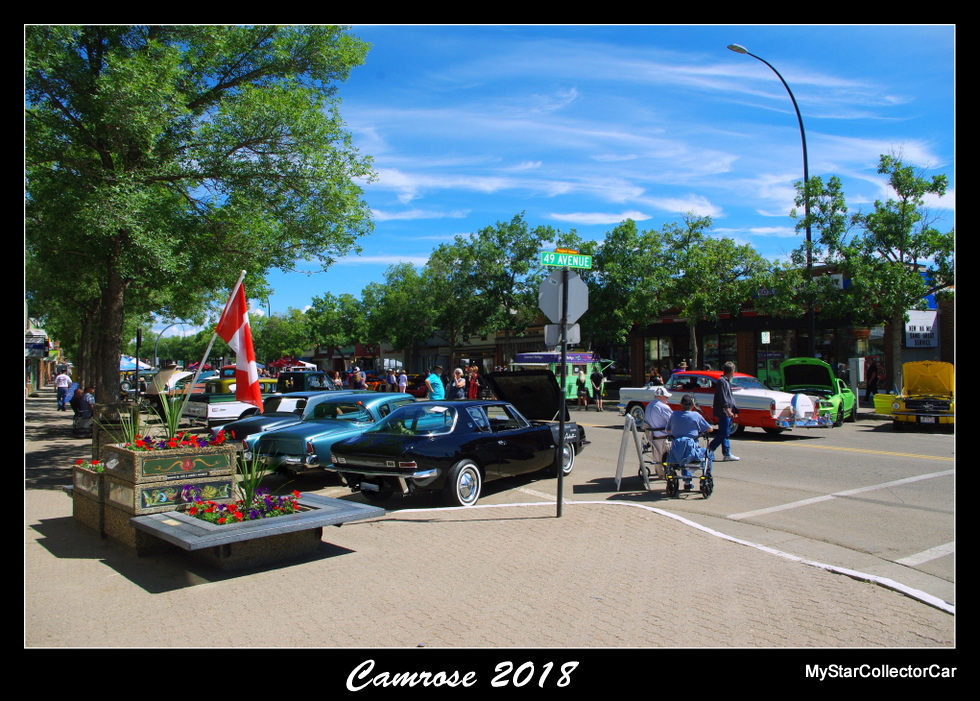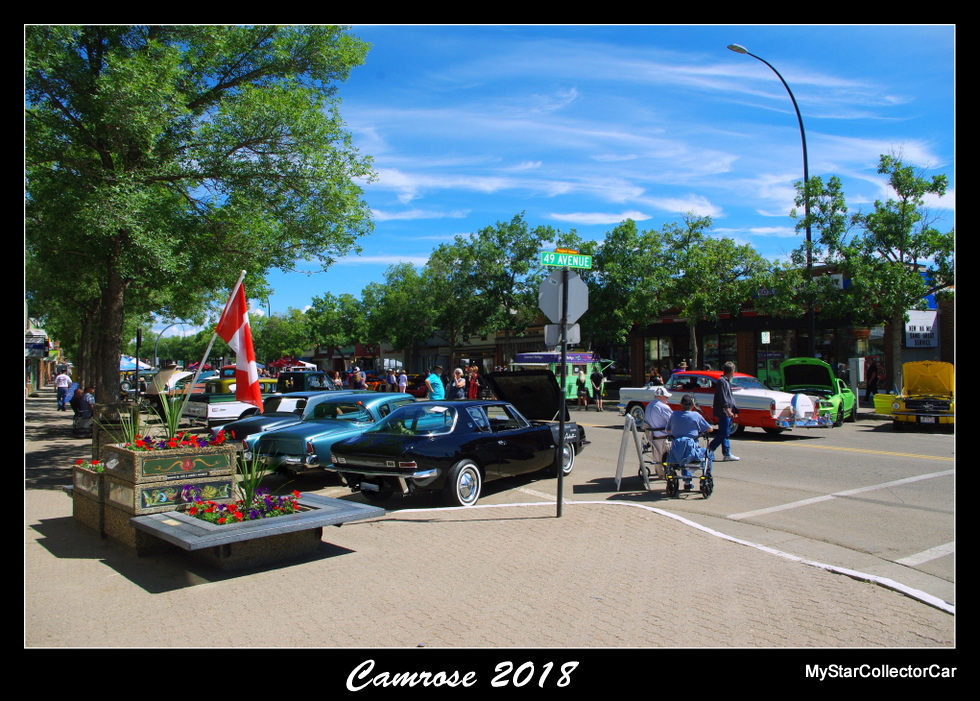 Camrose, Alberta is a nice little city with a great car show.
A visit to this community feels like a step back in time to a moment when some of the vehicles at Camrose's annual car show were brand new and people were friendly in that small town way.
This year's show was one for the ages because it had a variety of unusual rides and MyStarCollectorCar was fortunate enough to gather some great stories for our readers.
A 1940 Ford pickup rumbled down Main Street and the big-block-on-steroids engine indicated this truck was not stock in any way, shape or form. The giant tires on the back of the truck was another sign this 78-year-old pickup was a born-again beast.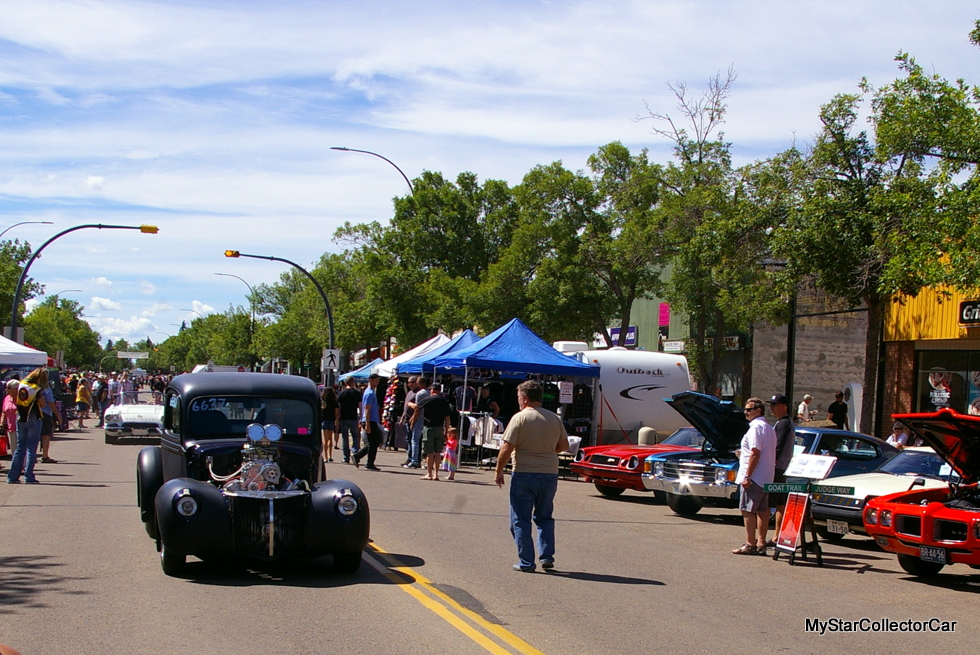 Read all about this 1940 Ford pickup in a future MSCC piece.
There was a stylish 1962 Corvette convertible driven by an attractive blonde right behind the '40 Ford truck-and there was a big connection between the close-to-original 'Vette and the not-so-close-to original 1940 Ford pickup.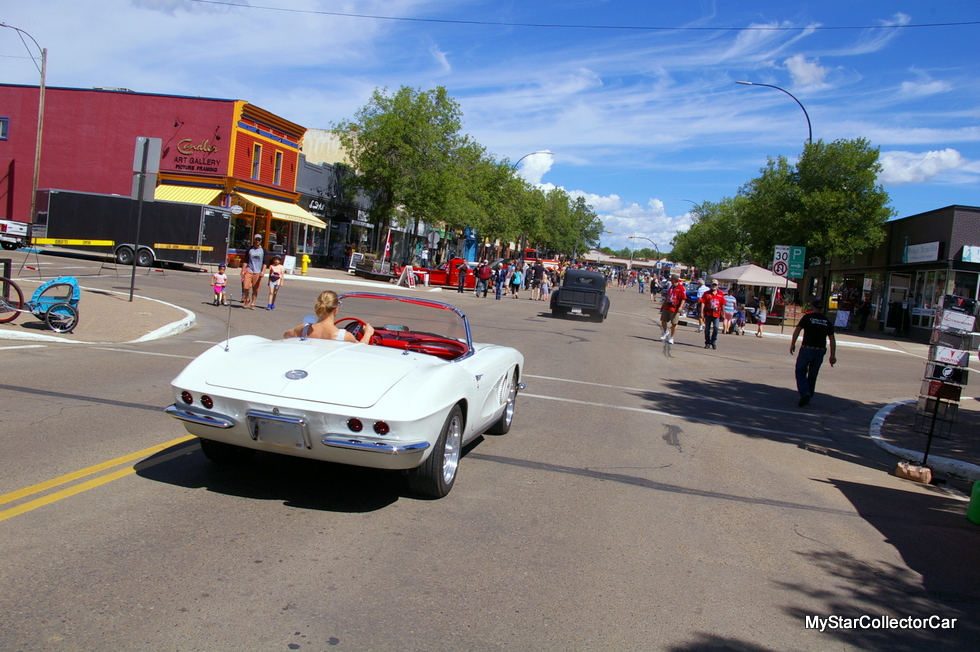 Read about the connection in a future MyStarCollectorCar article.
One of the entries at the Camrose car show was a 1980 Plymouth Road Runner T-top 2-door coupe. These cars are not common to say the very least and MSCC was able to get the full story behind this rare early Iaccoca-era bird from its owner.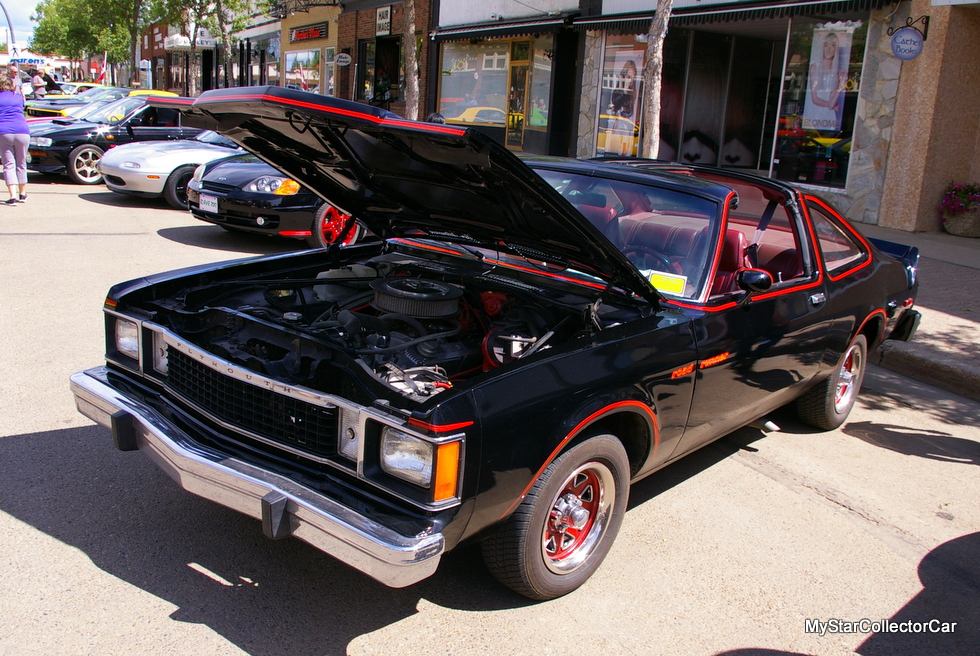 Look for this unusual Road Runner's history with its current owner in a future MyStar article.

A 1940 Hudson two-door sedan wore most of its long history on its exterior and showcased both the mechanical and woodwork talents of its owner upon closer examination. Incidentally, the non-original elements of the Hudson were hidden by its original sheet metal.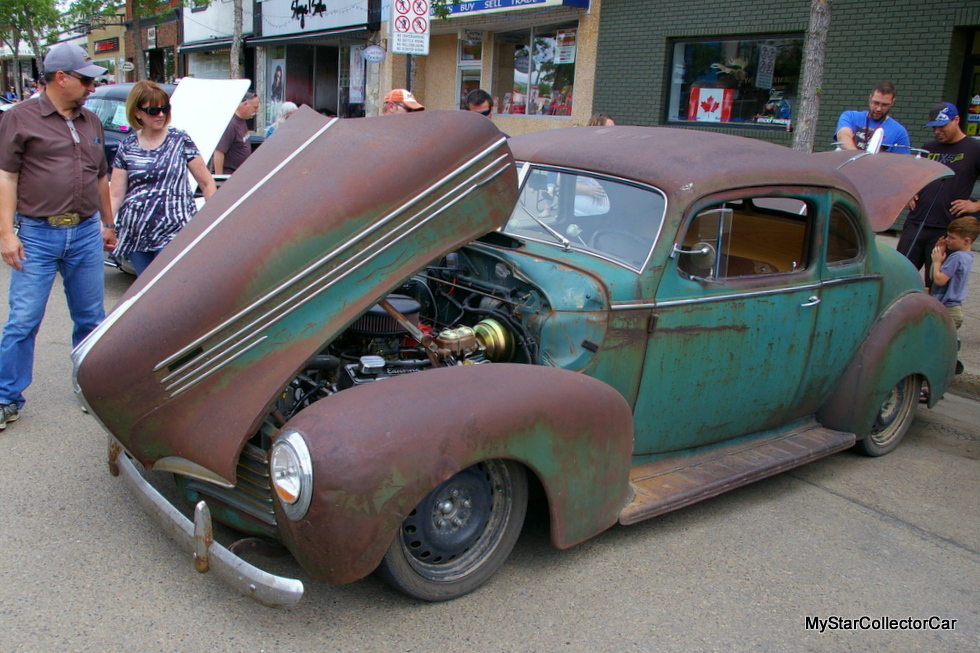 Our MSCC readers will learn all about this very cool Hudson resto mod in a future article.
A beautiful 1960 Chevy convertible was one that got away before MSCC was able to interview its owner interview during MSCC's last visit to Camrose a few years ago. Patience and good luck were in the mix this year because we managed to get the full story behind this remarkable car.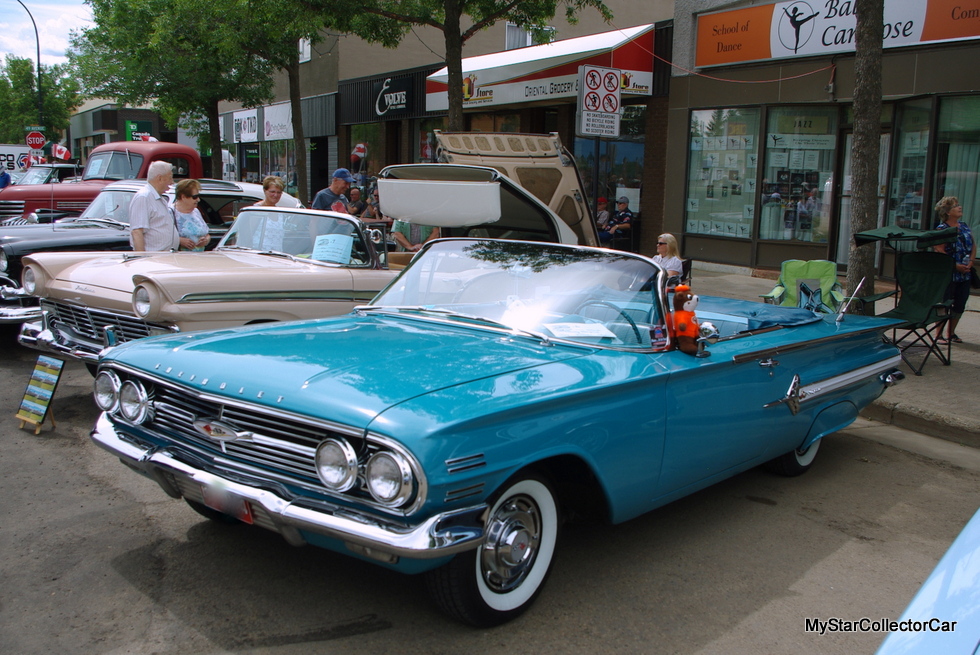 MyStarCollectorCar readers will learn about this restored '60 Chevy convertible in a future piece.
Ever heard of a Ford Durango? Neither had MyStarCollectorCar until we encountered one at the Camrose show. The friendly couple who owned the unique Ford were more than willing to explain the history behind their car/truck.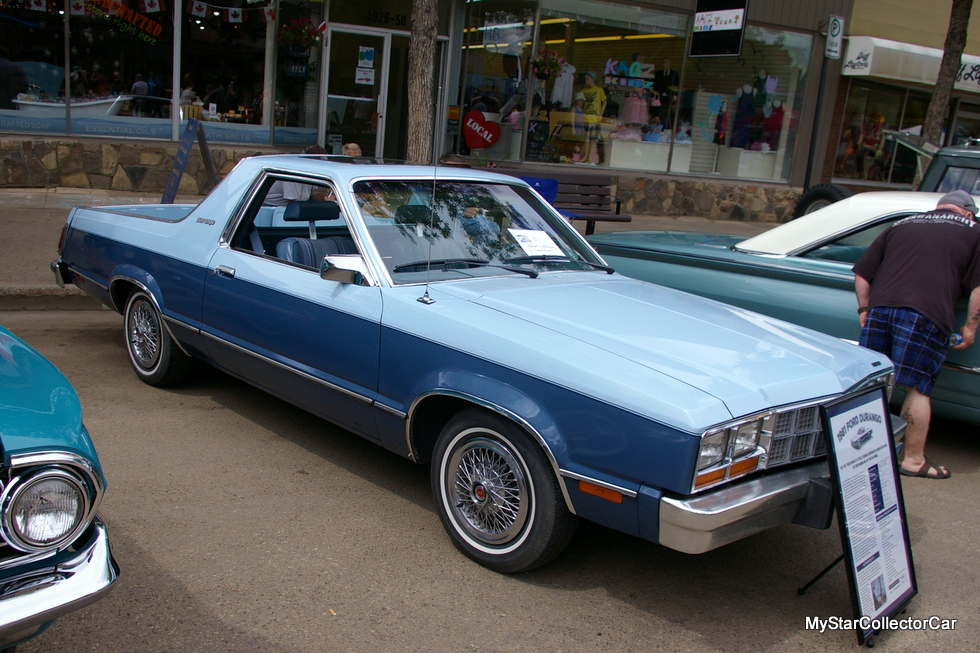 Look for a future piece about this Ford (not Dodge) Durango here at MSCC.
A 1958 Dodge Custom Royal two-door hardtop is a story unto itself. A '58 Custom Royal with only 33,000 miles on its odometer is a must-get story for MyStar. It's all good news because we did indeed get the reasons why this 60-year-old Mopar has such low mileage.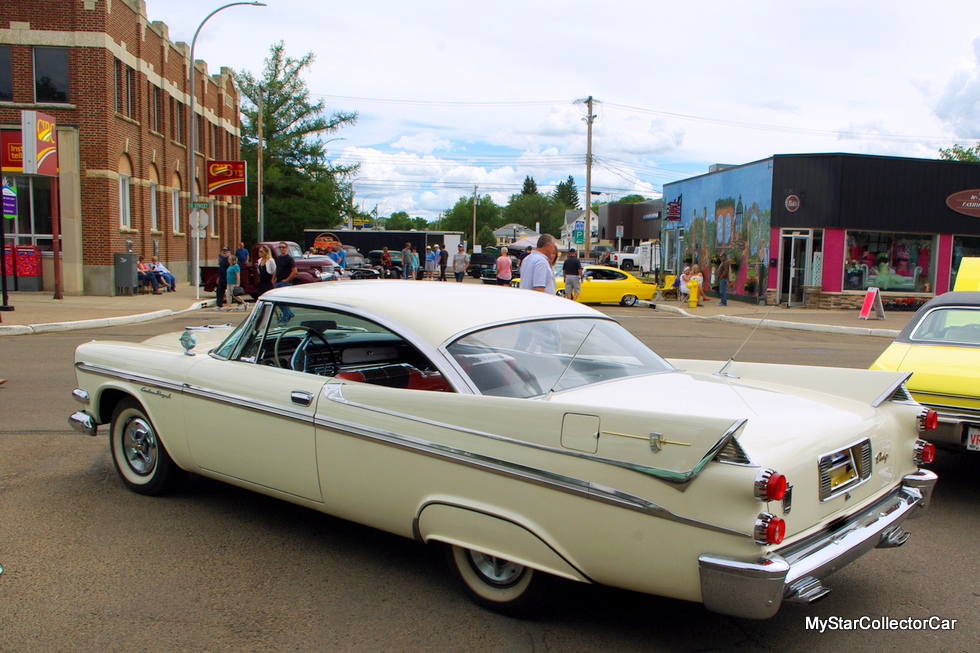 Find out its history in a future MyStarCollectorCar article.
A 1969 Dodge truck with a ¼ mile track history is a worthwhile story and MyStar was able to get the full story behind this muscled-out Mopar for a future article.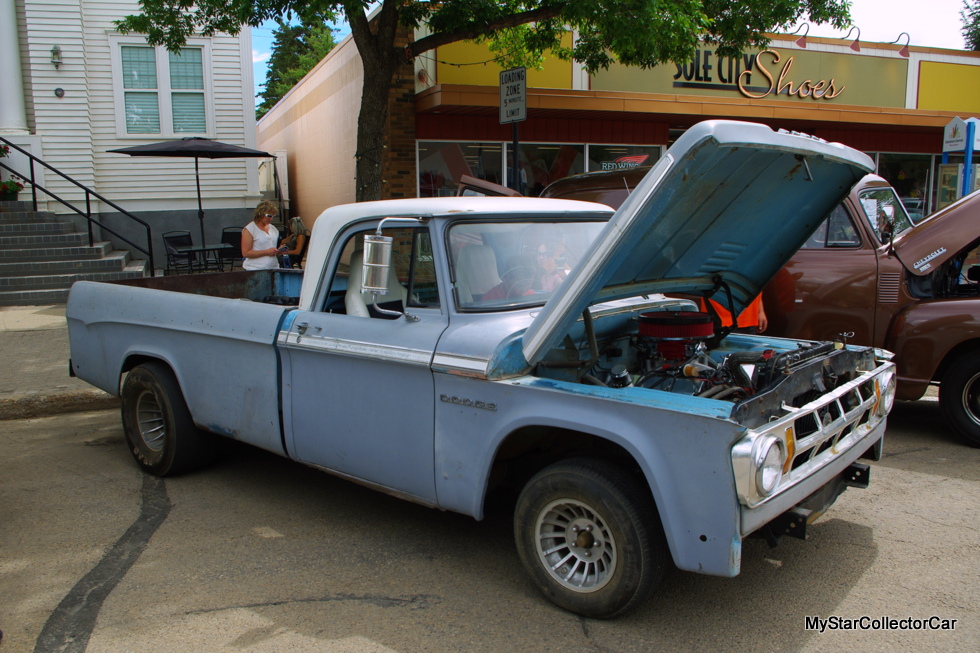 Spoiler alert--this old truck was a farm truck before it was a track star.
Last, but most certainly not least, on the MyStarCollectorCar Camrose list was a 1969 Charger Daytona clone. However, this wild car was no ordinary clone because it had a modern Challenger Hellcat Hemi powertrain and its owner combined new and old muscle car technology in his build.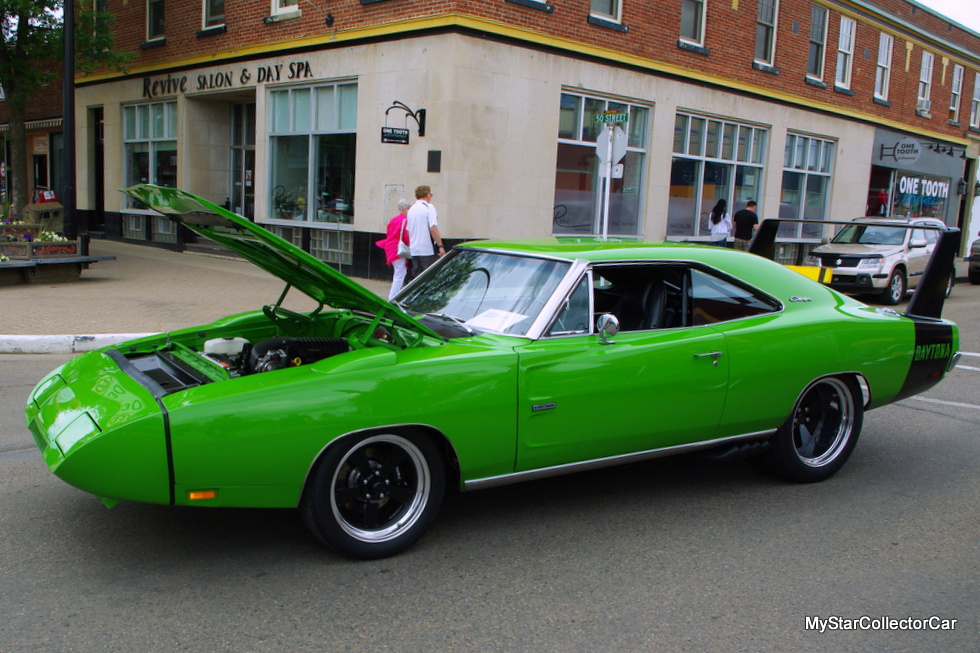 Look for the full throttle details behind this scary-fast Daytona clone in a future MyStarCollectorCar piece.
Every car show is interesting here at MyStarCollectorCar because of the entries. The Camrose show just set the interest bar even higher this year.  
BY: Jim Sutherland
Jim Sutherland is a veteran automotive writer whose work has been published by many major print and online publications. The list includes Calgary Herald, The Truth About Cars, Red Deer Advocate, RPM Magazine, Edmonton Journal, Montreal Gazette, Windsor Star, Vancouver Province, and Post Media Wheels Section.