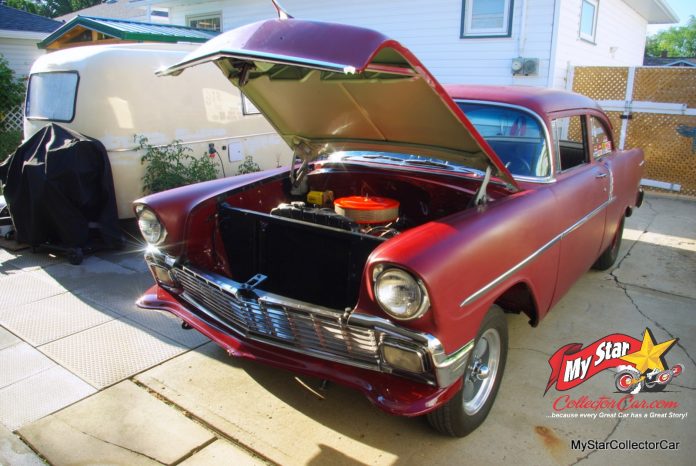 Cary Sid was a young guy when he bought his 1956 Chevy in 1971 from its first owner's family.
The car's legacy may even include the car's possible history as a grand prize at a local fair back in 1956, although Cary has not confirmed this information.
2023 represents a cutting-edge era for GM powertrain choices, but Cary dismisses them and added, "LS engines are for kids", in his opinion. He cut his teeth on Chevy's 327 small block engines and was able to build monsters out of them over the years.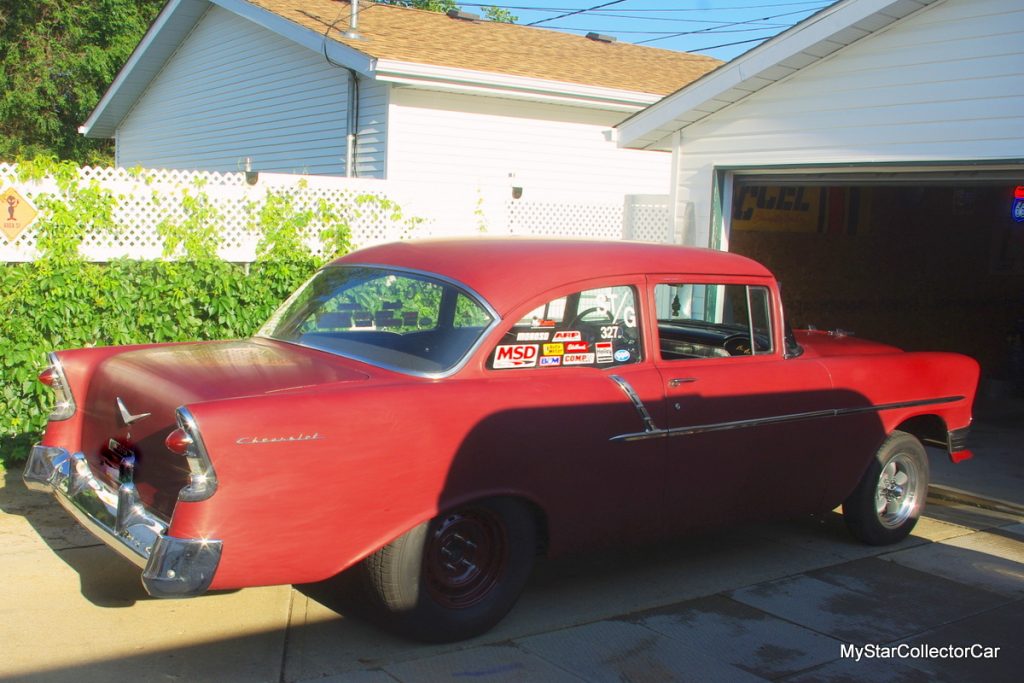 In fact, his '56 Chevy spent most of its time on the track during the 1970s because Cary and his car lived life a quarter mile at a time during that time frame, although the car started life as his daily driver over 50 years ago. He named his car April Wine in honor of the famous Canadian rock band that hit its peak during the 1970s.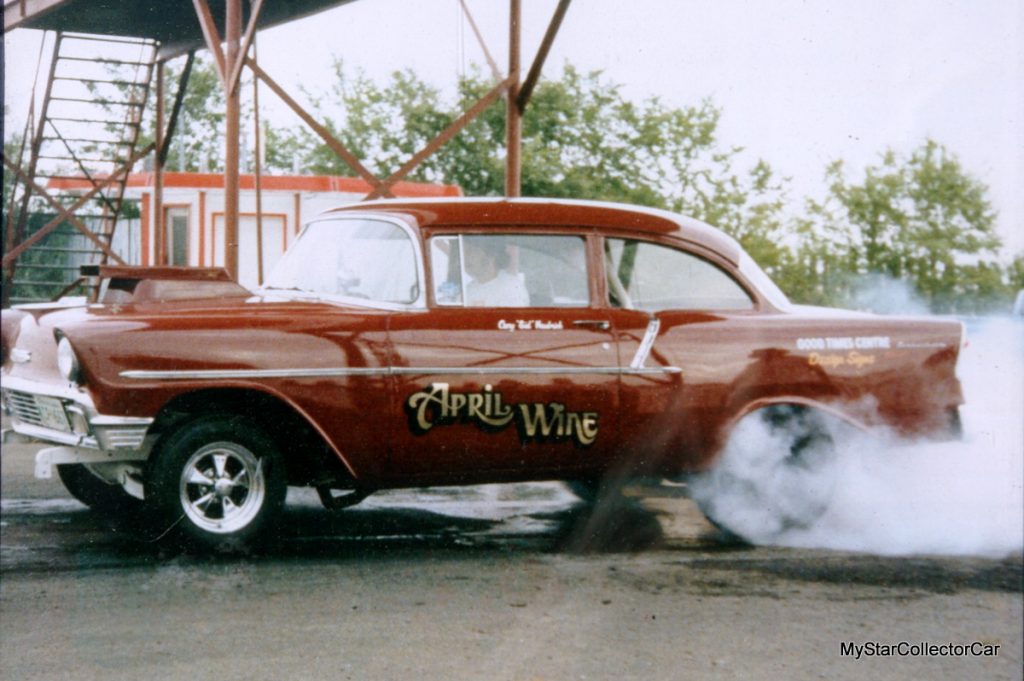 Eventually Cary decided to return the car to the street but told MyStarCollectorCar the previous engine "made that impossible" in his words, mainly because of its brute force power and drag strip race setup.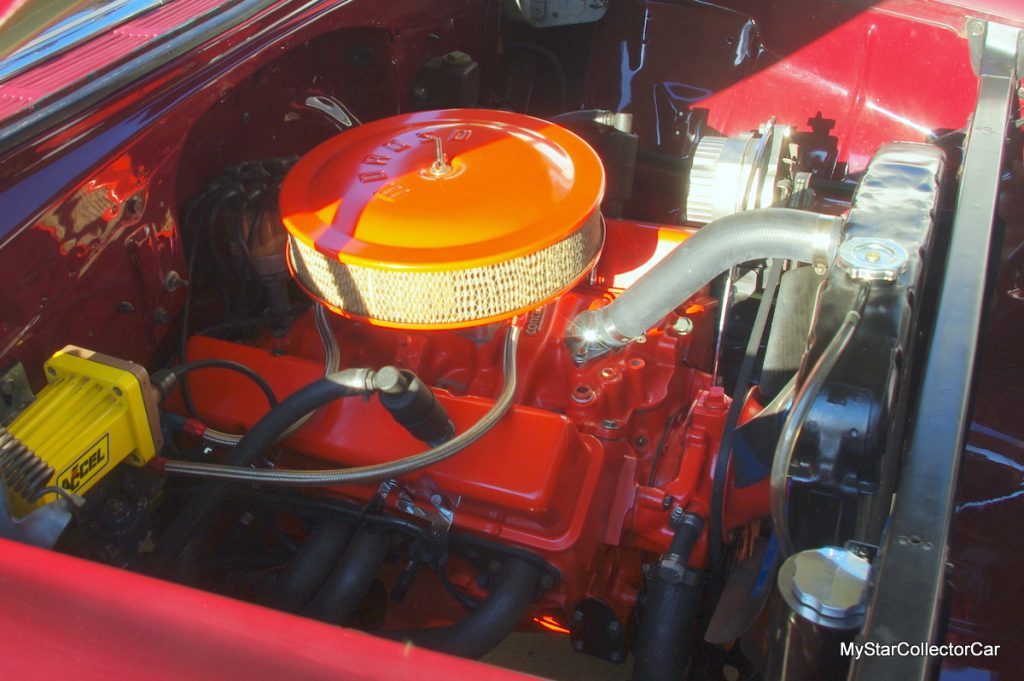 However, Cary wanted to maintain the 327 small block legacy in his Chevy, so he put a more civilized 327 engine in the car. The engine has a 4-barrel carb, but Cary may put two of them on his Chevy in the future because he is a dyed-in-the-wool gearhead in the finest tradition of Tim "the Toolman" Taylor's more-power philosophy and it is a hard habit to shake at this point in his life.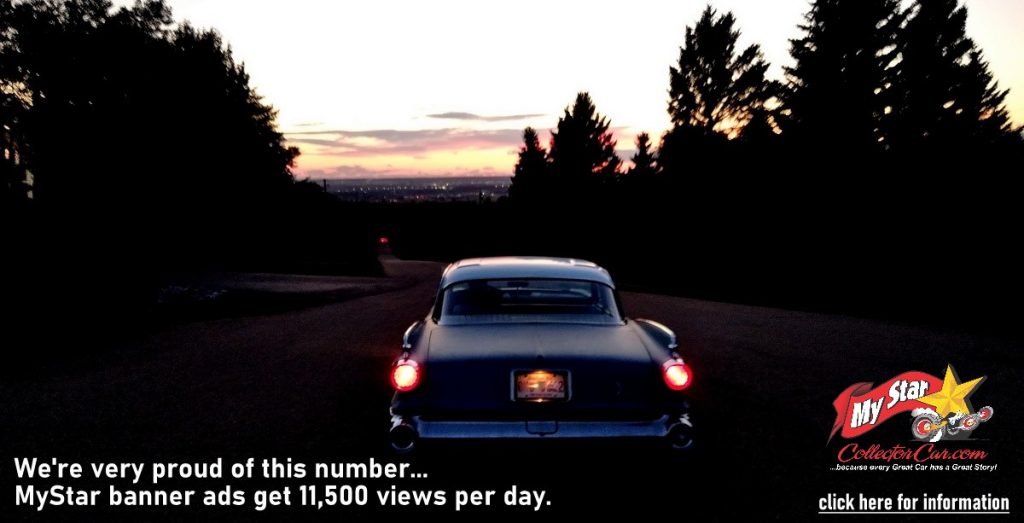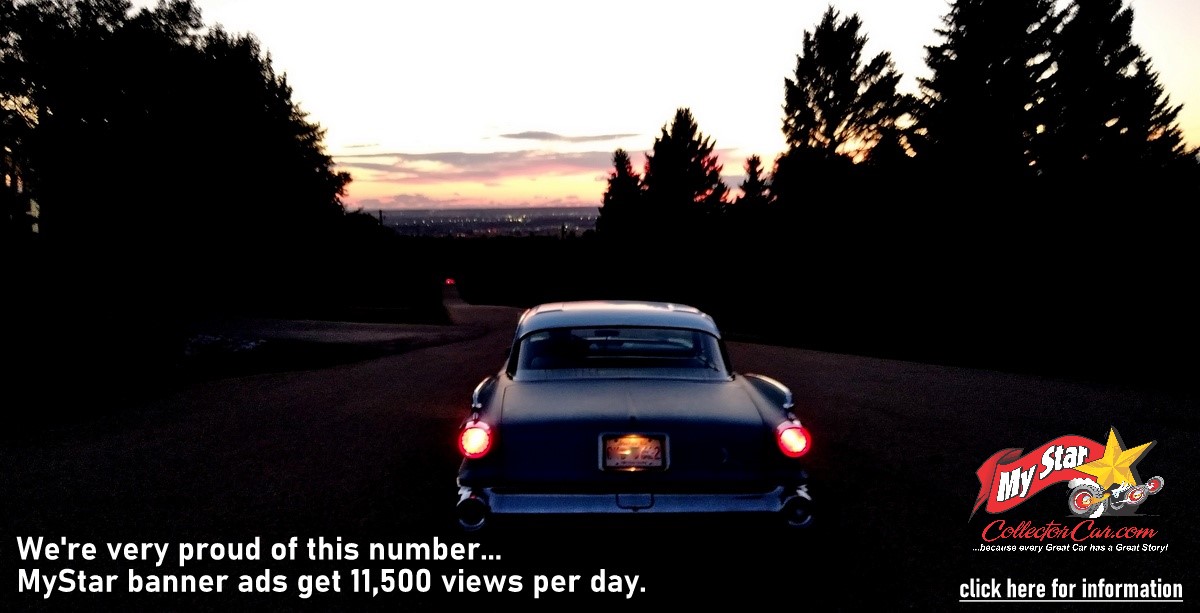 The engine is hooked up to GM's equally famous 4-speed Muncie (Rock Crusher) manual transmission that transmits power to a 1957 Olds rear end. The Chevy still has its 5:15 gear ratio in the rear end, but the car is screaming at highway speeds so Cary may switch to 4:56 gears to lower the RPMs at higher speeds. After all, his car is now a street machine and will require some tinkering to deliver better efficiency on the road.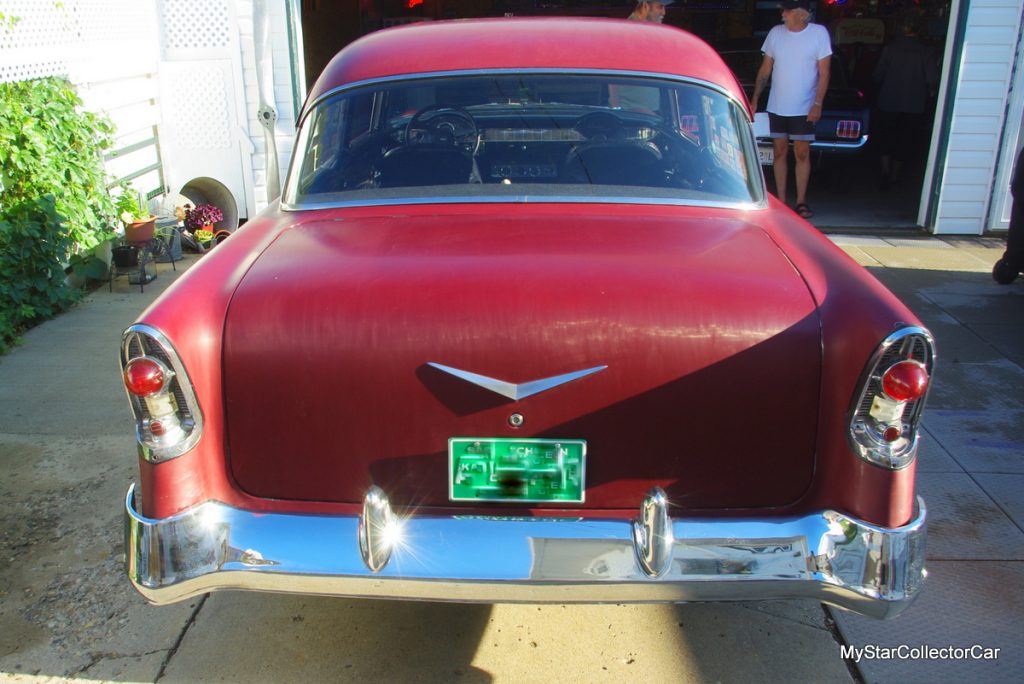 The car's steering wheel was donated by a Chevy van and the front seats are a comfortable aftermarket bucket seat choice that would also look at home on a track. There is no back seat in the '56 Chevy because it is a former track machine, but Cary may add a back seat since his car is more of a street machine these days.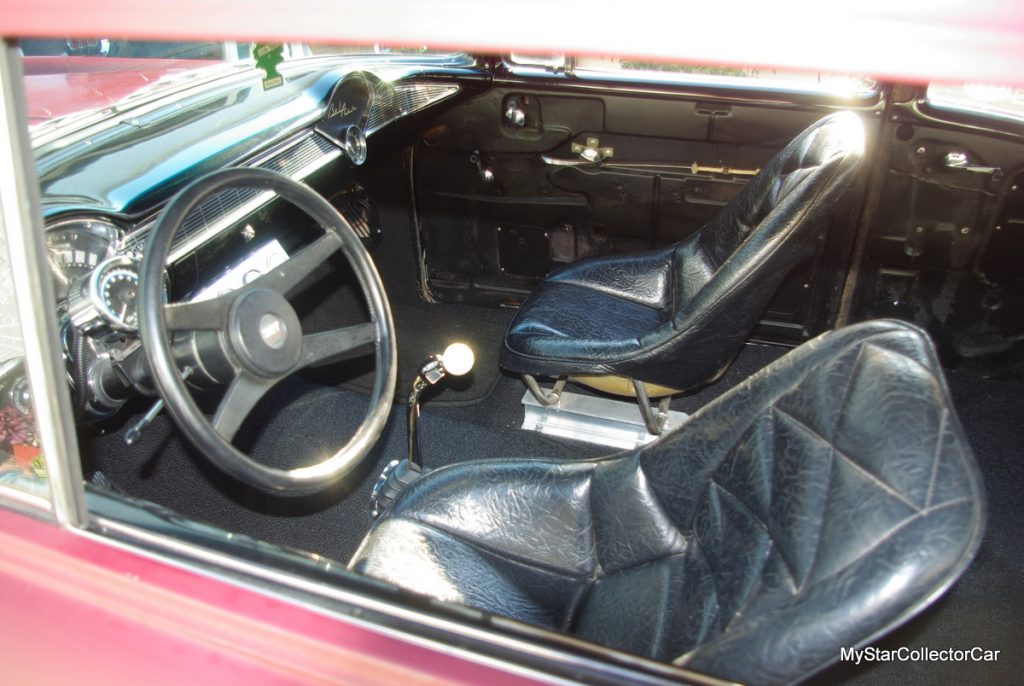 Cary retained the old school look to his '56 Chevy, including a stock front end that is raised a bit in the timeless style of a retro race ride from a bygone era. The front mags are old school classics while Cary created the retro rear wheels that closely resemble period correct race wheels from its track days.
BY: Jim Sutherland
Jim Sutherland is a veteran automotive writer whose work has been published by many major print and online publications. The list includes Calgary Herald, The Truth About Cars, Red Deer Advocate, RPM Magazine, Edmonton Journal, Montreal Gazette, Windsor Star, Vancouver Province, and Post Media Wheels Section.