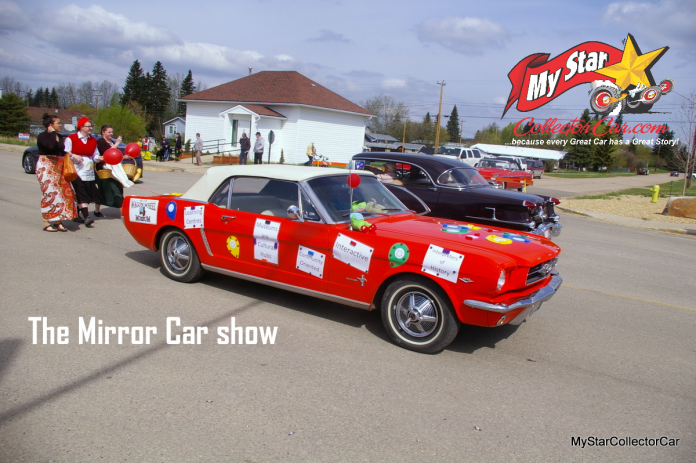 They would have held the Mirror car show this weekend but unfortunately, it's next year country for this cool little show.
Take a look at some highlights from past (2016-2019) Mirror car shows.
Mirror, Alberta, Canada was founded in 1870 and incorporated in 1912. Mirror was a village until 2004 but now it's a hamlet. They host a car show on the Saturday of the Victoria Day weekend and it's part of a weekend celebration.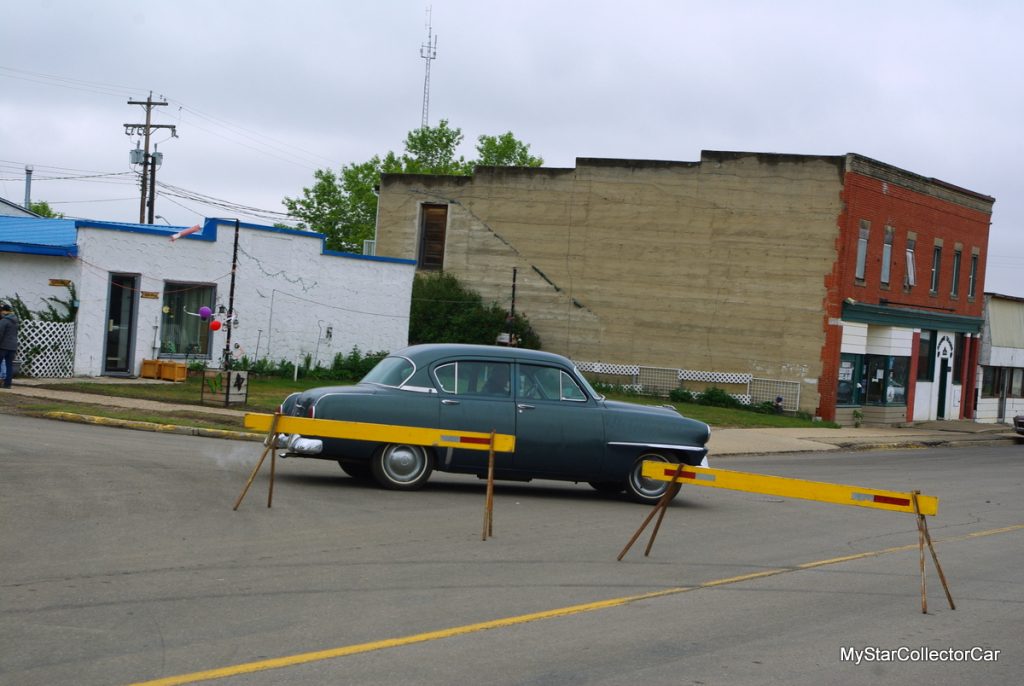 There's always a good mix of vehicles ranging from COEs to street rods. This 1951 GMC COE was a MyStar owner's story back in September 2018.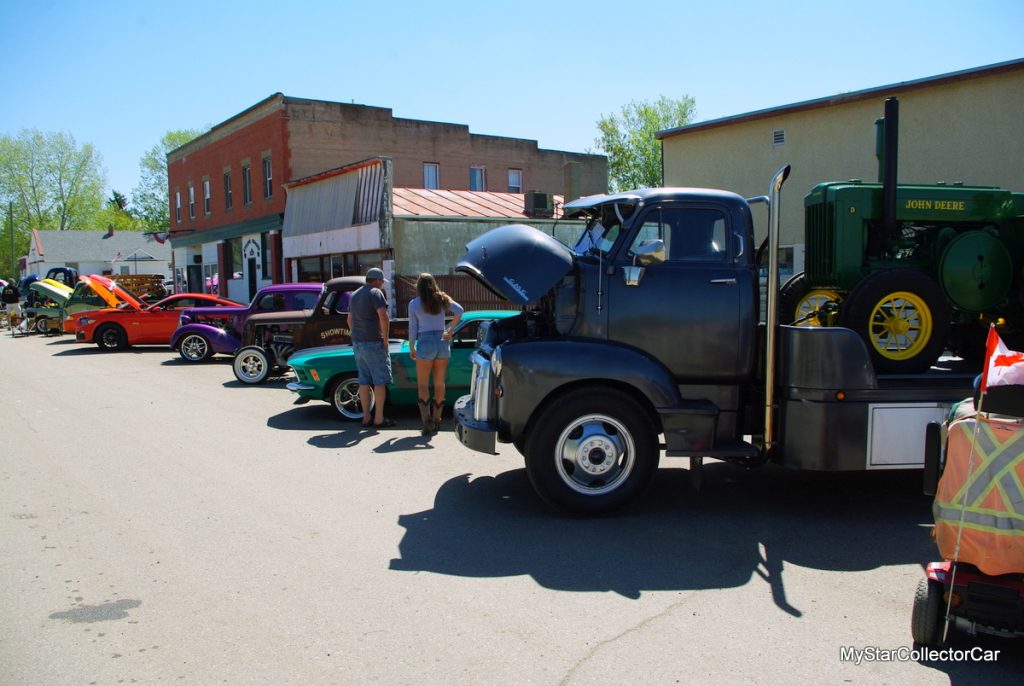 Mirror's show is unique in one way – it becomes a rolling car show as part of the annual parade. Spectators get to see the old iron in action in a two-way parade route up and down their main street.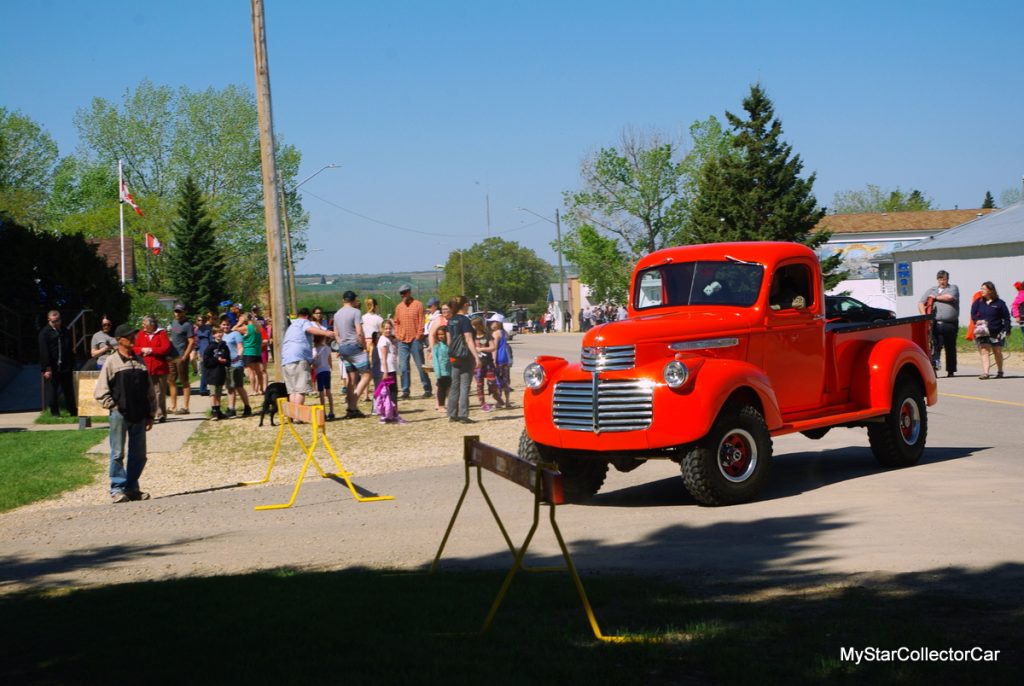 You'll see cars like this '56 Cadillac custom hearse – it was also a feature MyStarCollectorCar owner's story back in October 2019. It was so cool any car guy would love to take a last mile in it.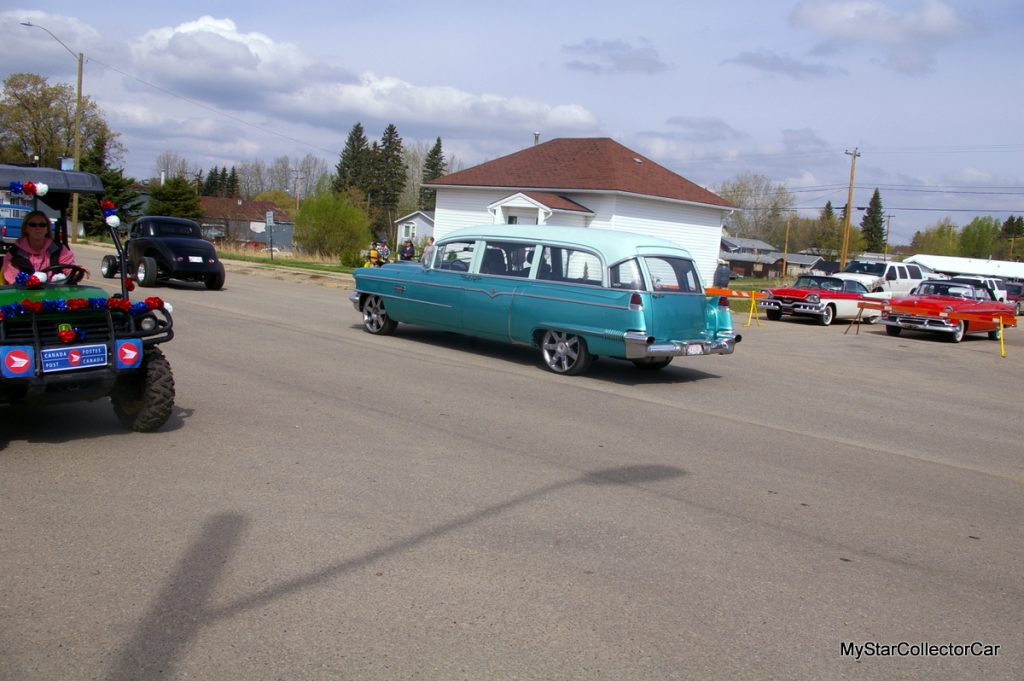 This '54 Chevy Bel Air was another great MyStarCollectorCar owner's story back in October 2017. There was a big mix of stock and custom in this bowtie classic.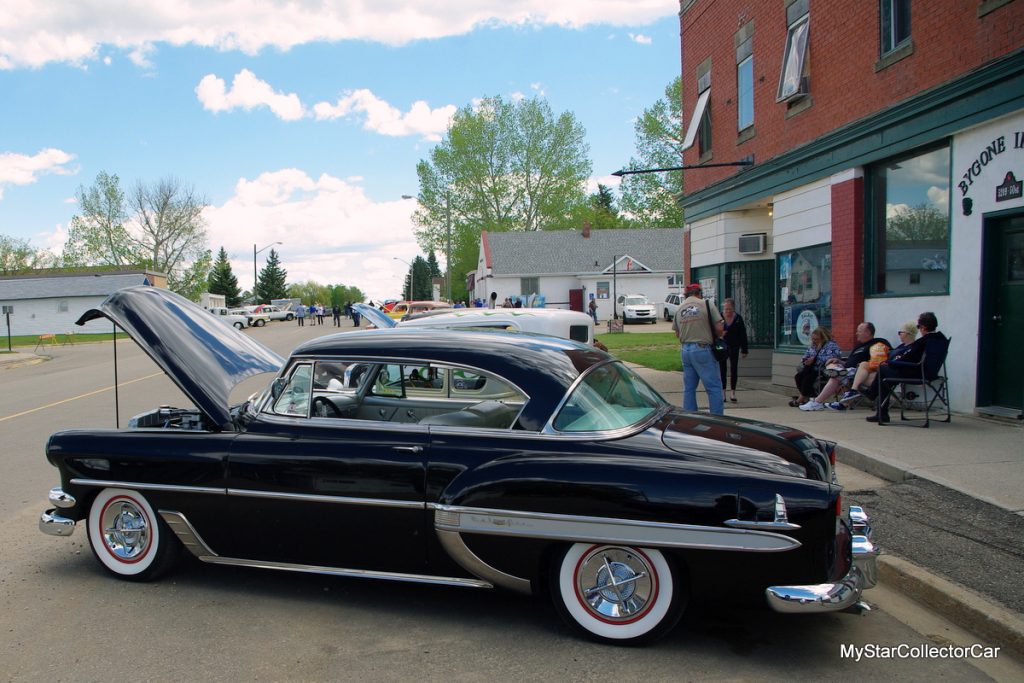 Mopar muscle – like every show – makes an appearance at Mirror on an annual basis. These two were found on the edge of town.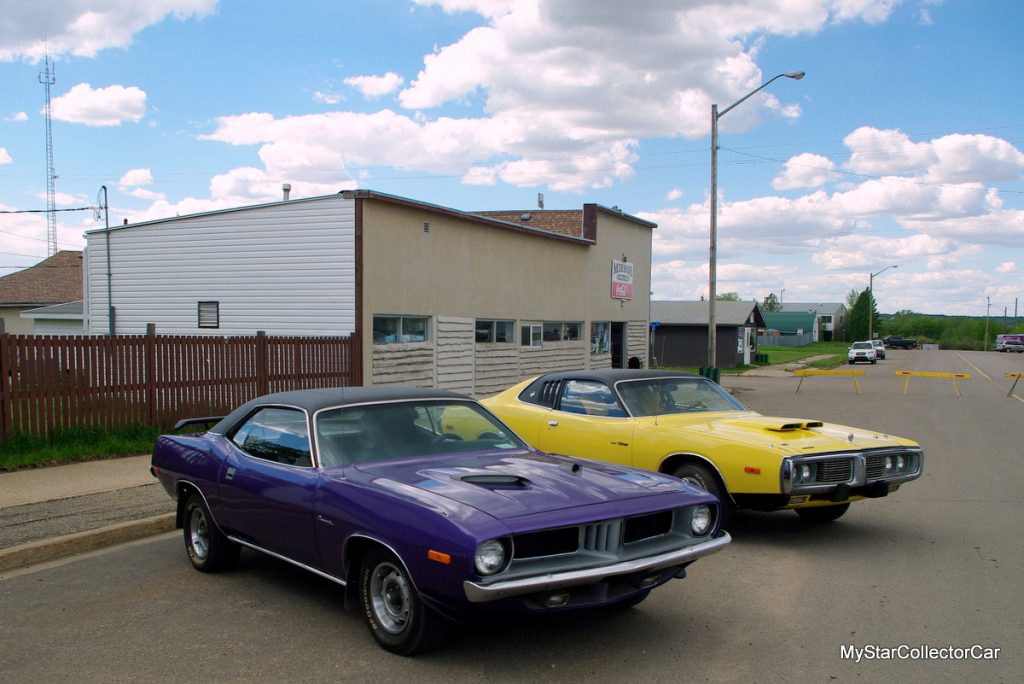 There's a lot of motion at the Mirror car show so you'll see classics like this '55 Meteor Niagara on the street during the show.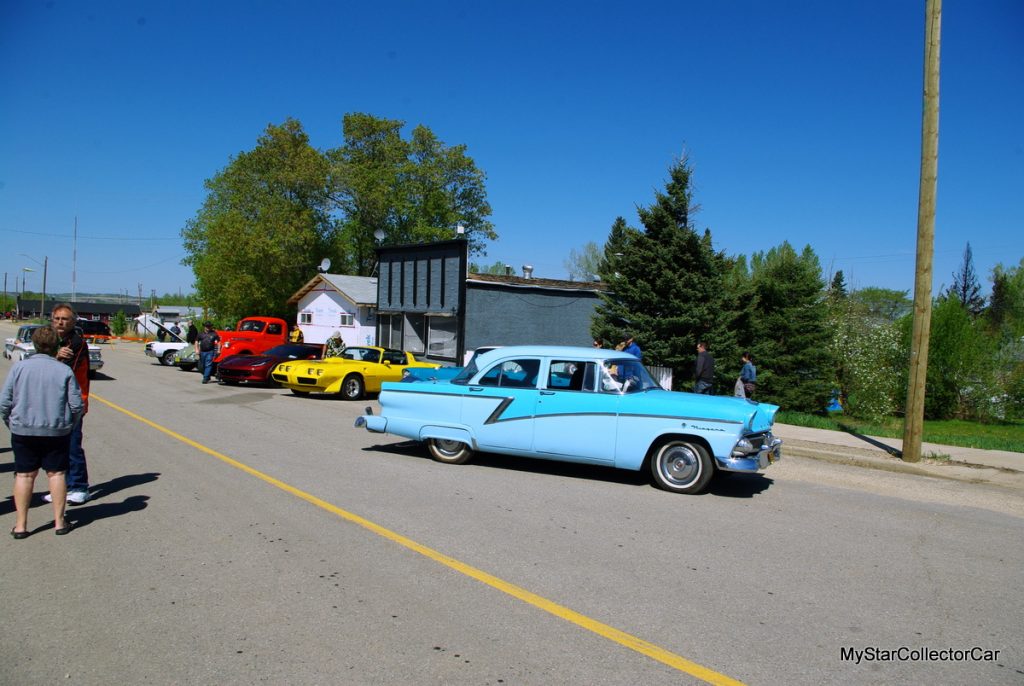 This monster Chevy Vega was also at the show and yes—he did fire it up and go for a tour during the show.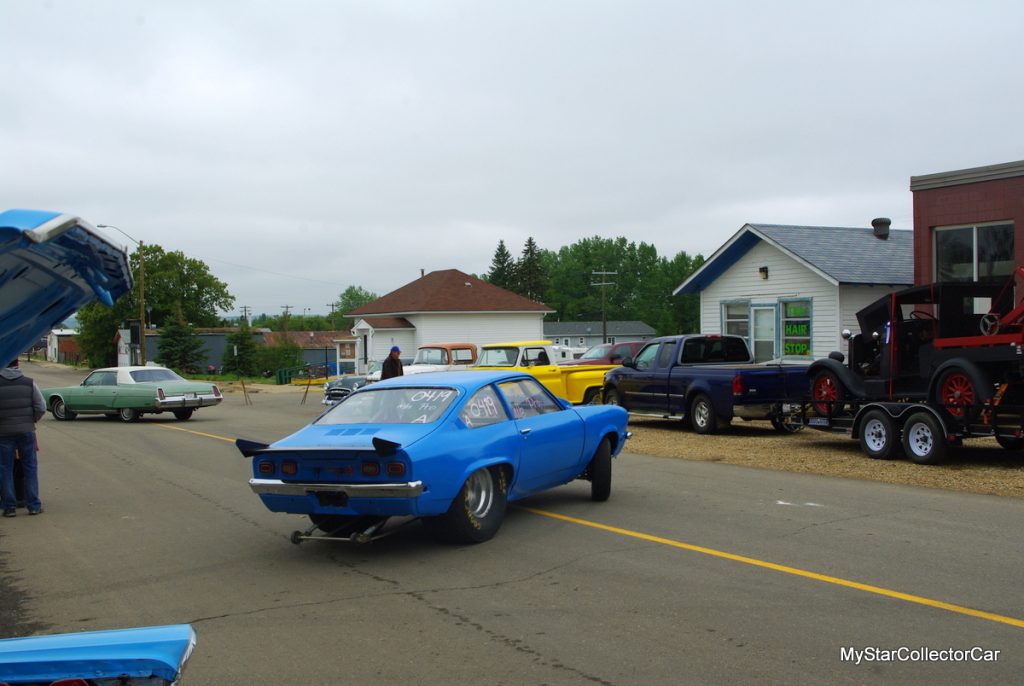 A big Lincoln and a trailer were part of the 2018 show.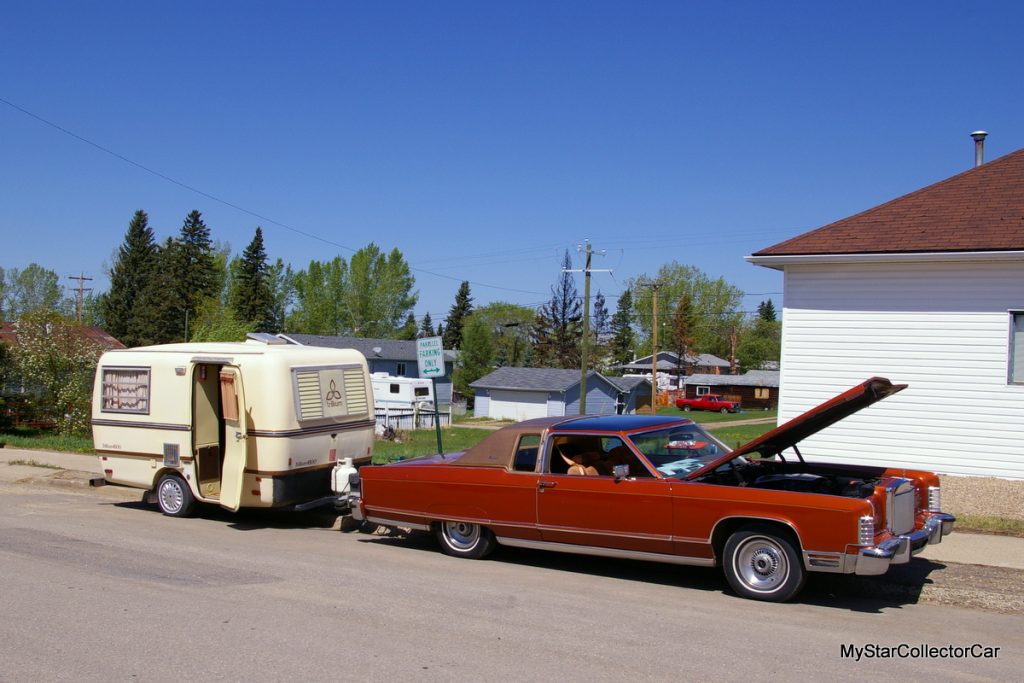 This was the staging area for the parade last year.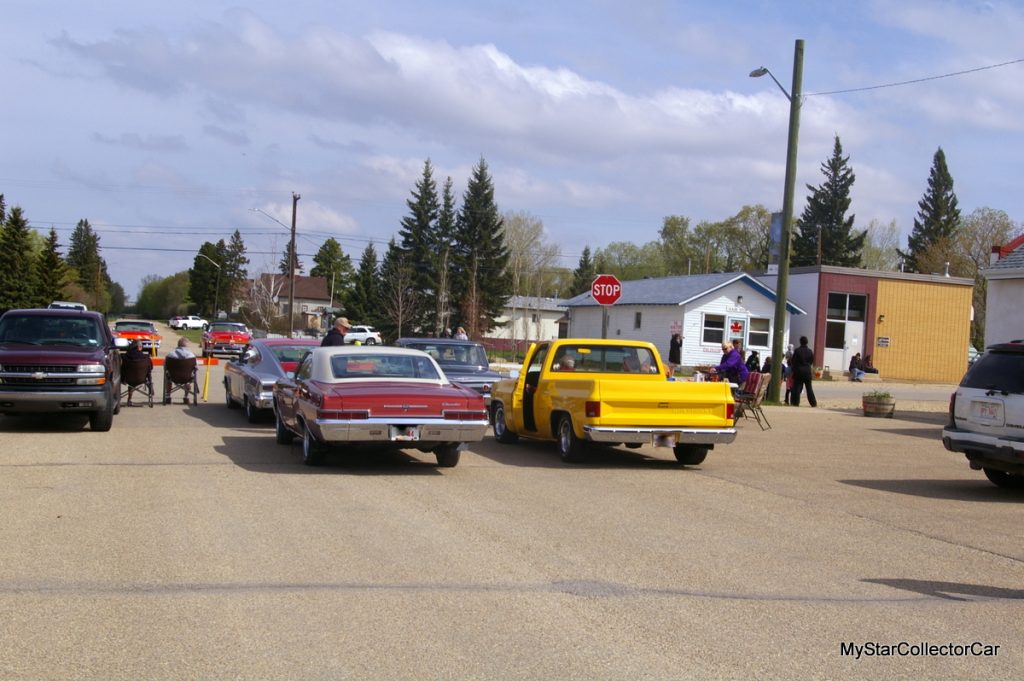 This '56 Olds 98 four-door hardtop was the subject of a January 2015 owner's story – it was part of the 2019 Mirror car show and parade.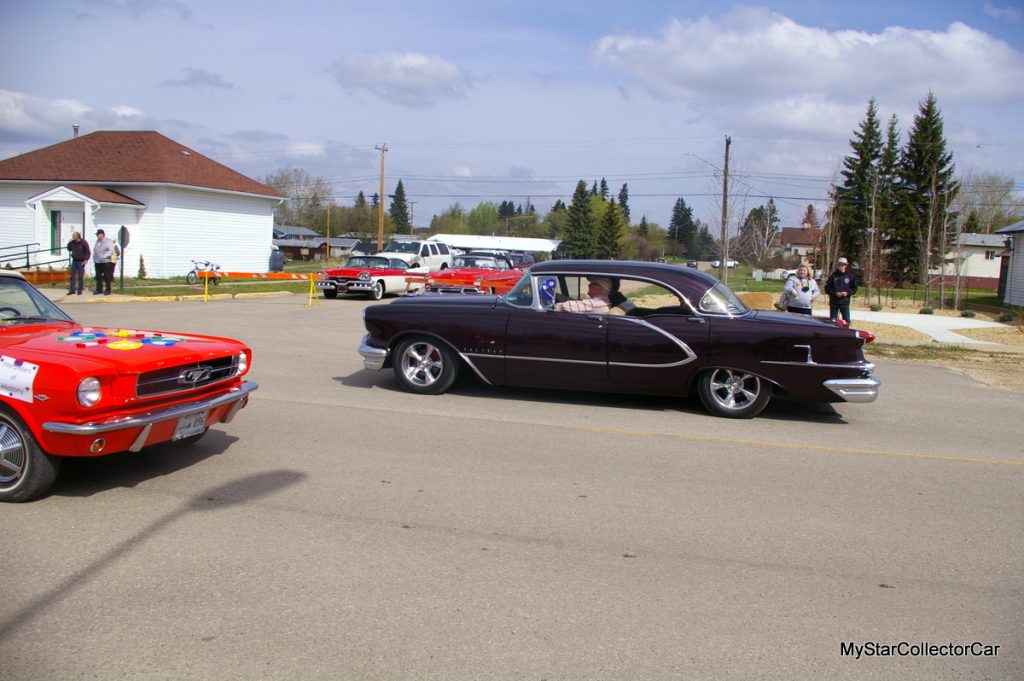 The Best of Show winner for the 2016 show was a '69 El Camino. This light truck was also the subject of a September 2016 MyStar owner's story.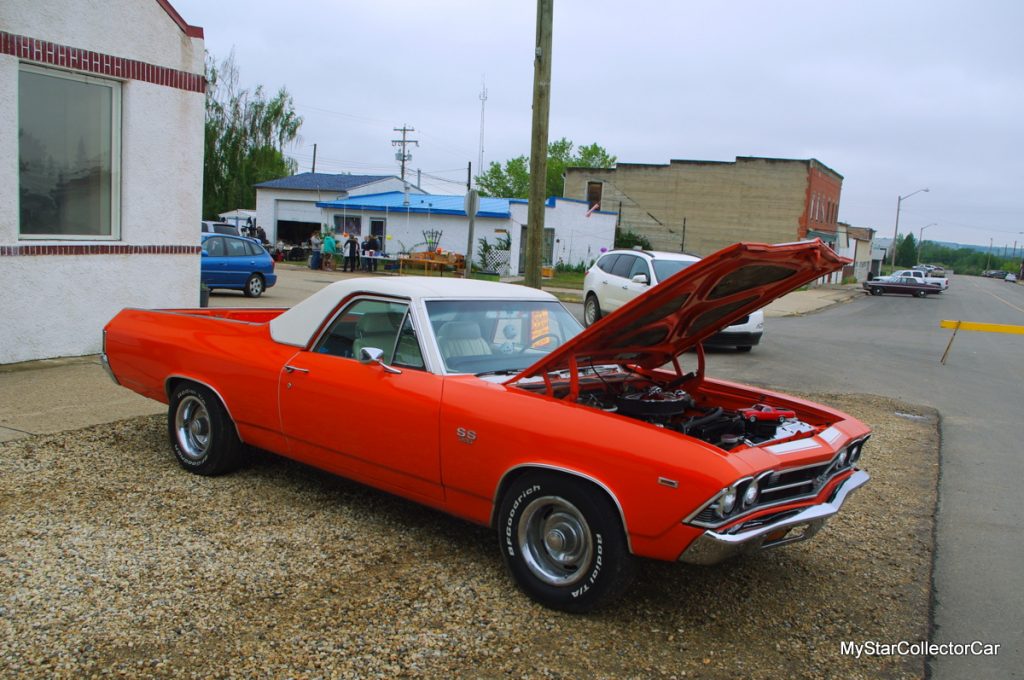 This '67 Toyota Stout was at the 2017 show. This unique Japanese workhorse was also a feature MyStarColllectorCar owner's story back in August 2017.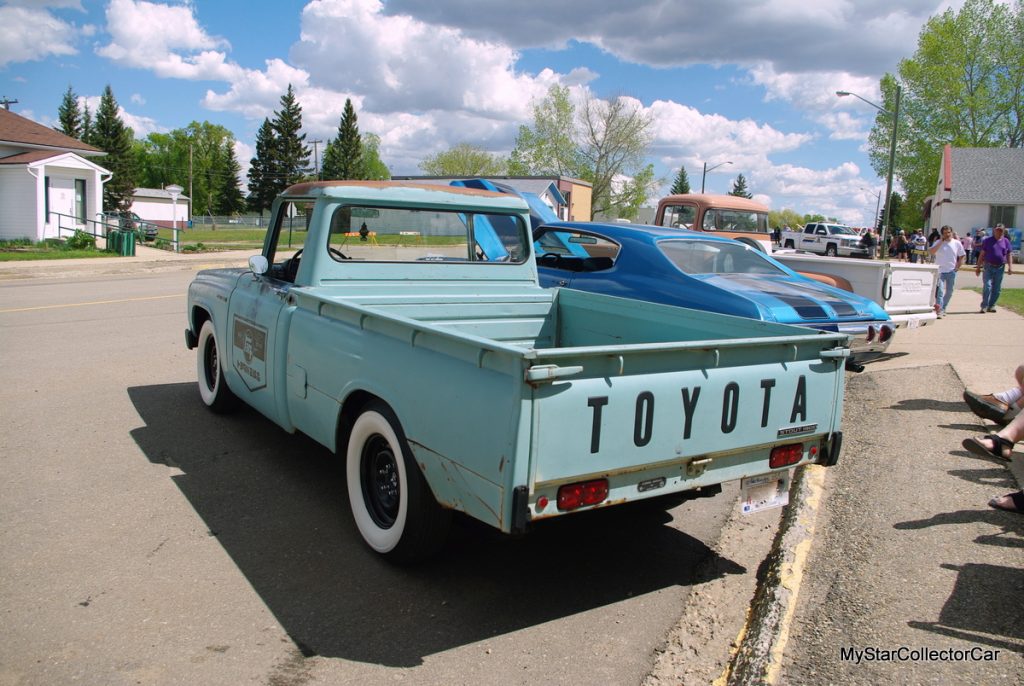 A '59 Dodge Custom Royal is a welcome addition to any car show – this one was the at the 2018 Mirror show. It was also the topic of a September 2018 MyStarCollectorCar owner's story.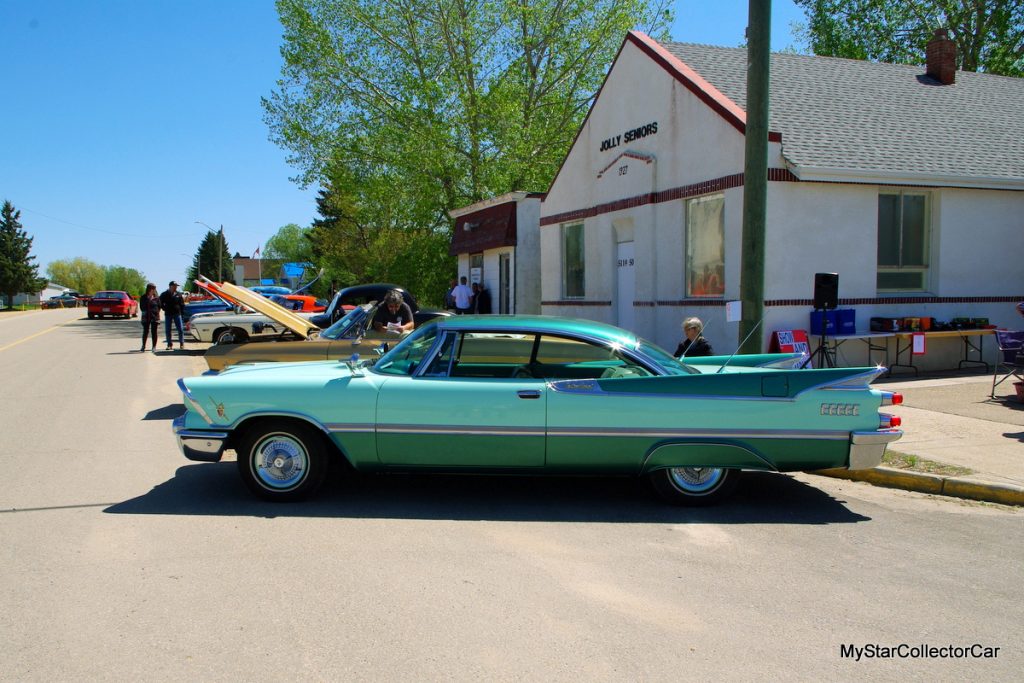 This '64 Olds F-85 was in the 2019 parade and show. It was also a MyStar owner's story back in March 2016.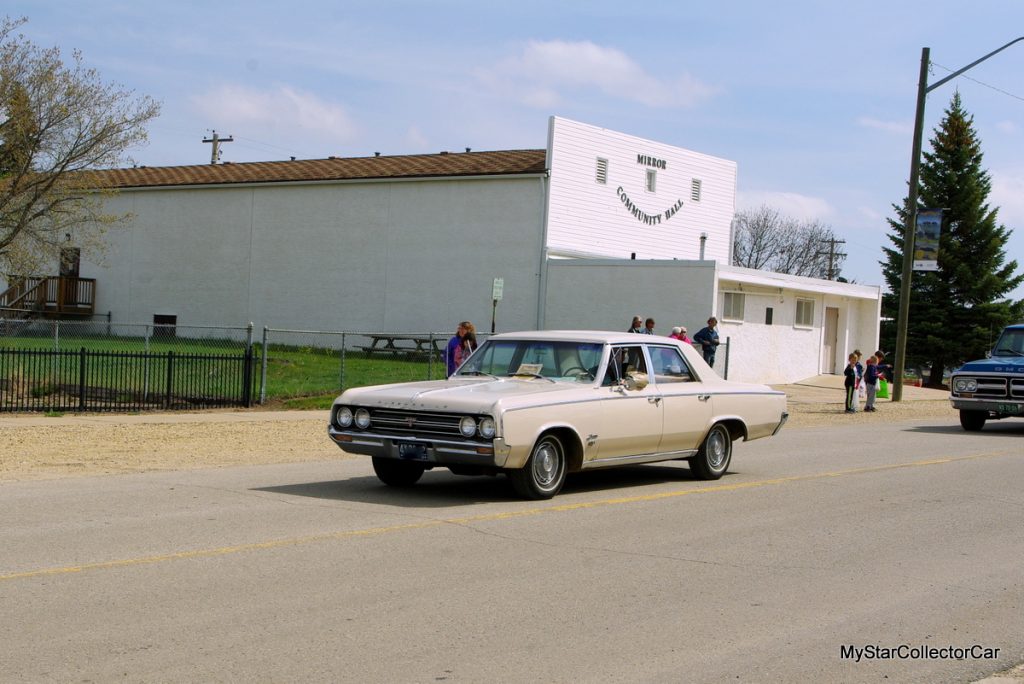 This '55 Chrysler Windsor convertible missed the parade part of the show, but this classic did make it to October 2019 MyStarCollectorCar owner's story status.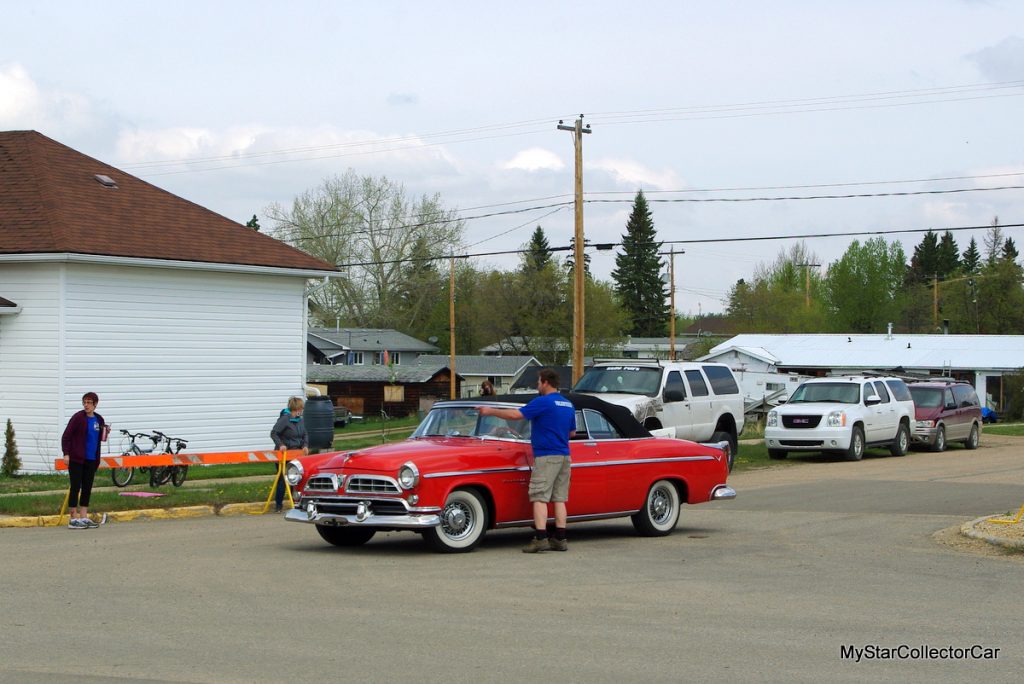 They didn't build many '67 Pontiac Beaumont SD 396 two-door hardtops but this one was at the 2019 show. It made the grade for the October 2019 owner's story section at MyStarCollectorCar.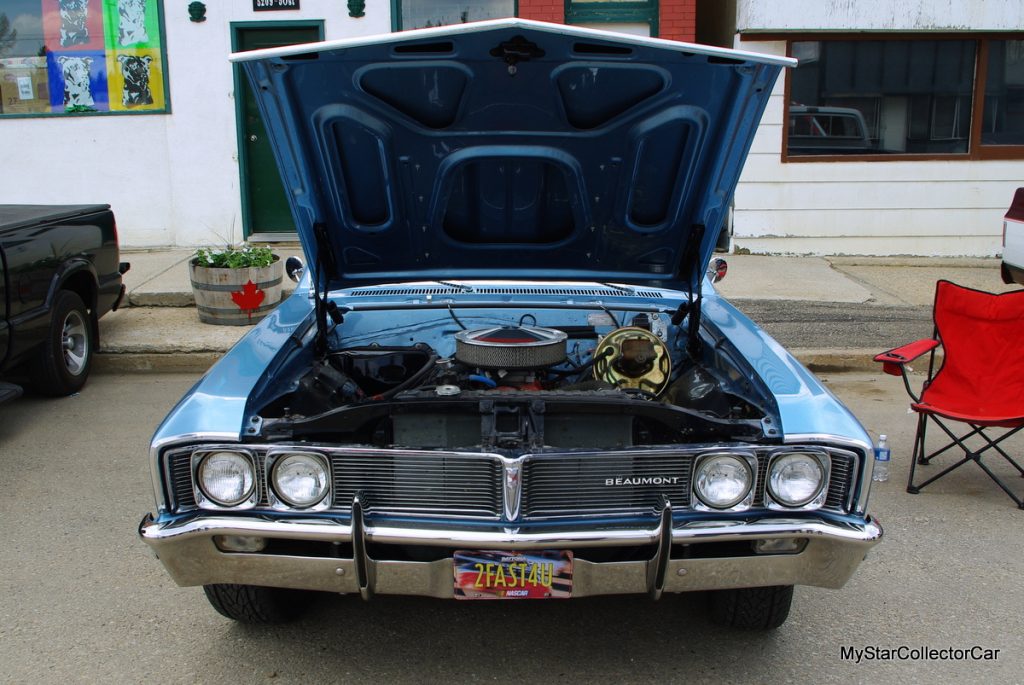 Jerry Sutherland
Jerry Sutherland is a veteran automotive writer with a primary focus on the collector car hobby. His work has been published in many outlets and publications, including the National Post, Calgary Herald, Edmonton Journal, Ottawa Citizen, Montreal Gazette, Saskatoon StarPhoenix, Regina Leader-Post, Vancouver Sun and The Truth About Cars. He is also a regular contributor to Auto Roundup Publications.
Please re-post this if you like this article.