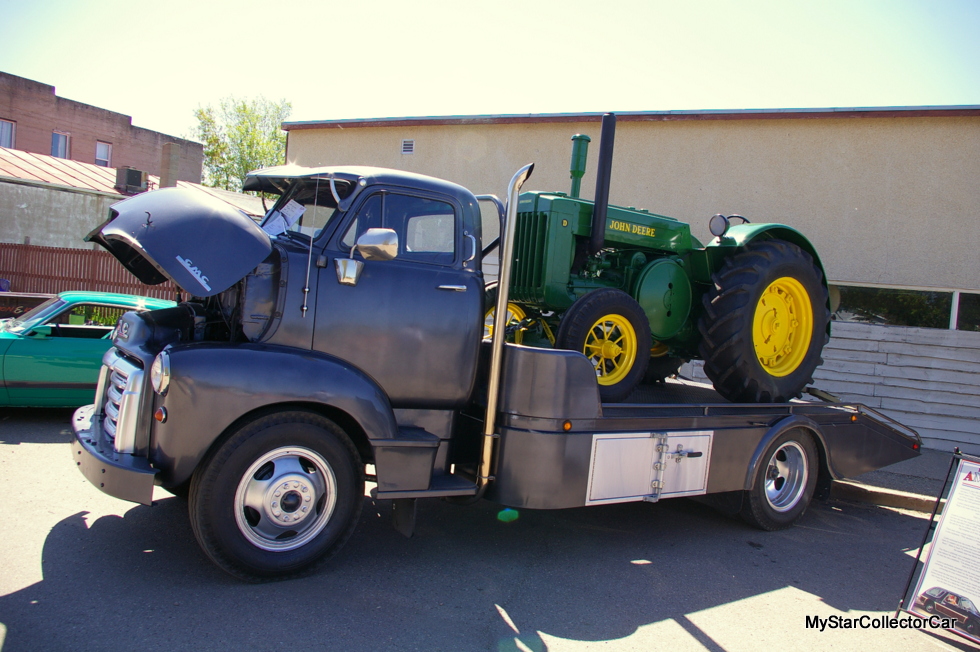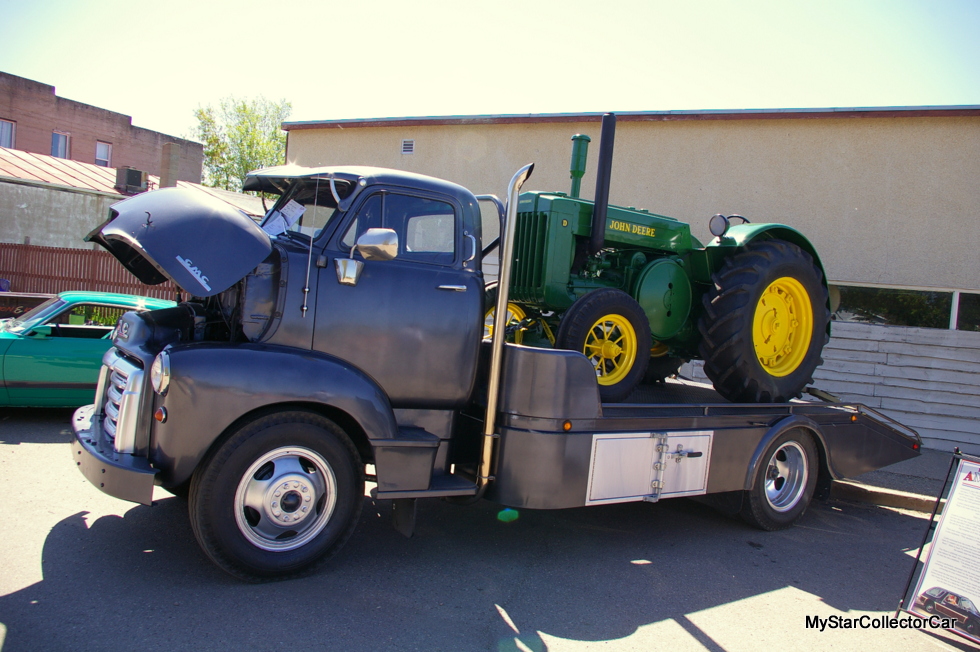 Randy Speed is officially retired from a lifetime of hard work on the farm and road.
Randy acquired plenty of different skills and experience over the years because his life has required him to learn how to build and fix things out of necessity.
A lifetime of learning practical skills has paid off in a big way for Randy because he was able to apply them to the restoration of his 1951 GMC COE (Cab over engine) truck.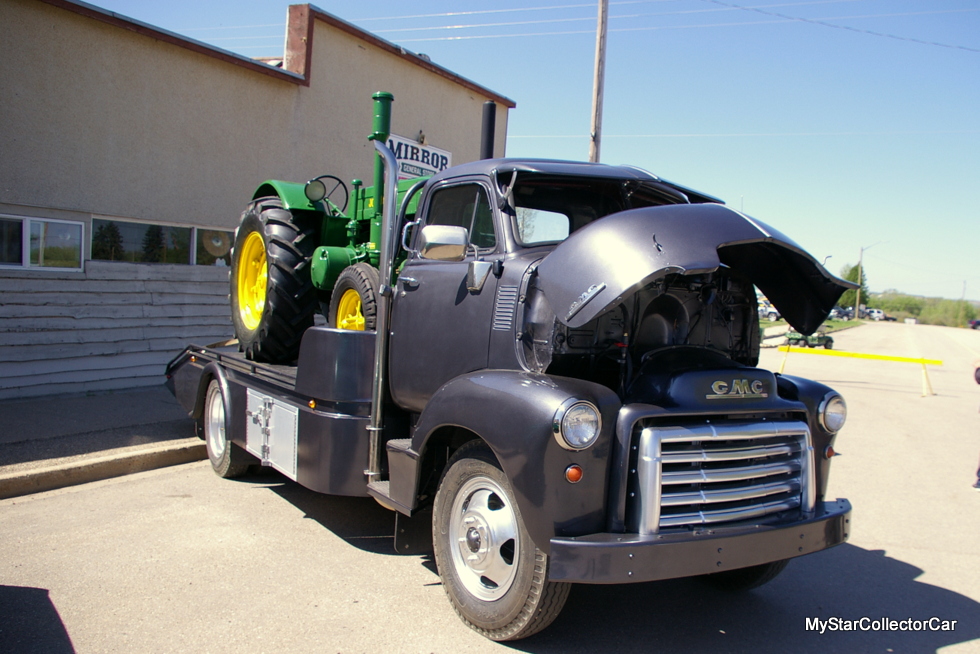 Randy may be officially retired but he still put in long hours during the ground-up restoration process which he said took "exactly one year" from start to finish.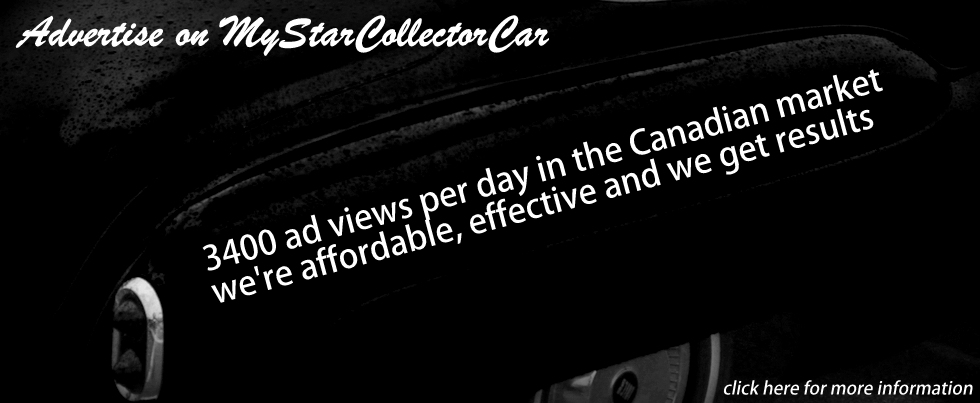 Randy also mentioned that his truck project decision was made after he rebuilt a fleet of vintage John Deere tractors during his limited spare time. Randy even had an example of his tractor hobby in the form of a 1946 John Deere riding on the rear deck of his completed truck project.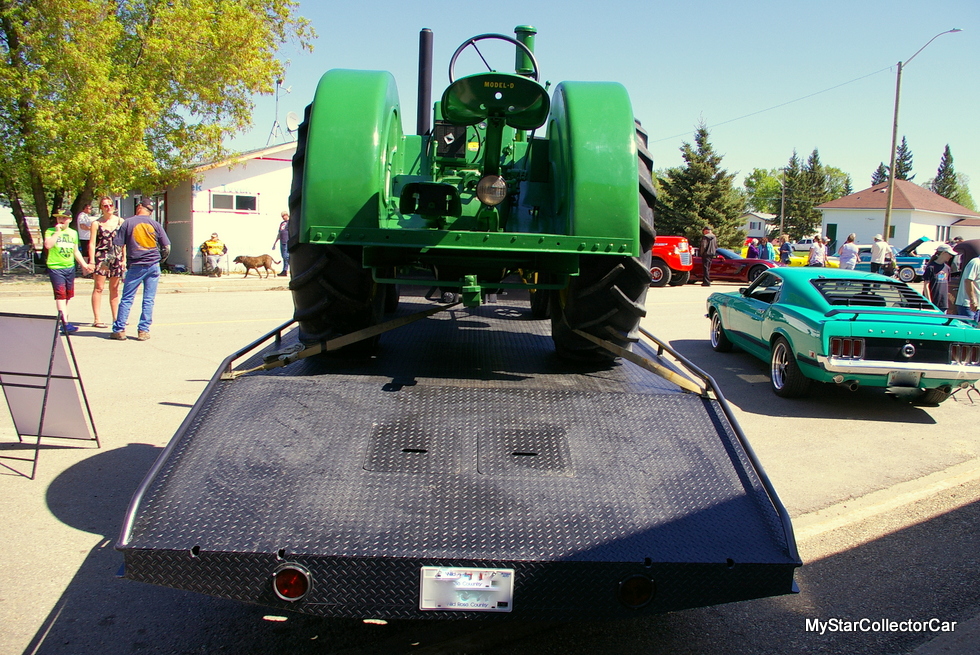 The decision to build a vintage GMC heavy truck had a practical game plan because Randy acquired three of them so he could restore one back to its original glory. The donor trucks allowed him to pick the best available parts to complete the restoration.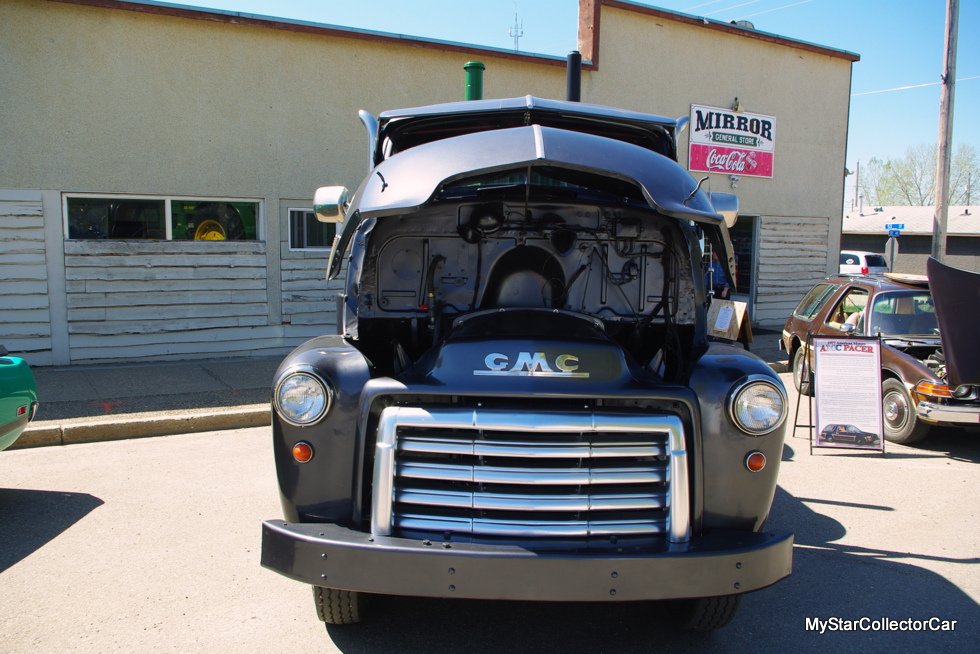 Randy wanted to stay as close as possible to originality during the build and listed his changes to the completed truck. He custom-built the rear ramp deck and included a hydraulic winch (instead of an electric winch) to pull on a load because "you don't get a lot of electricity from a 6-volt system", in Randy's words.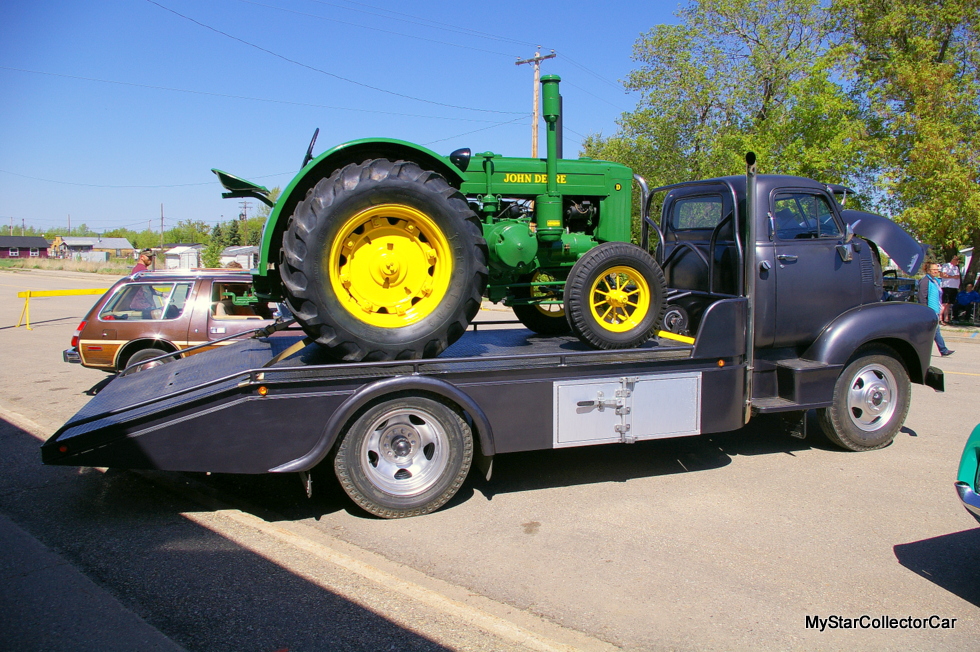 Randy also built a non-stock exhaust pipe system for his truck to give the stock 235 six-cylinder engine extra breathing room. He wanted a good signal light system for the GMC so he added a vintage "jobber" (aftermarket) turn signal unit to the GMC that includes front signal lights which work off the truck's park light system.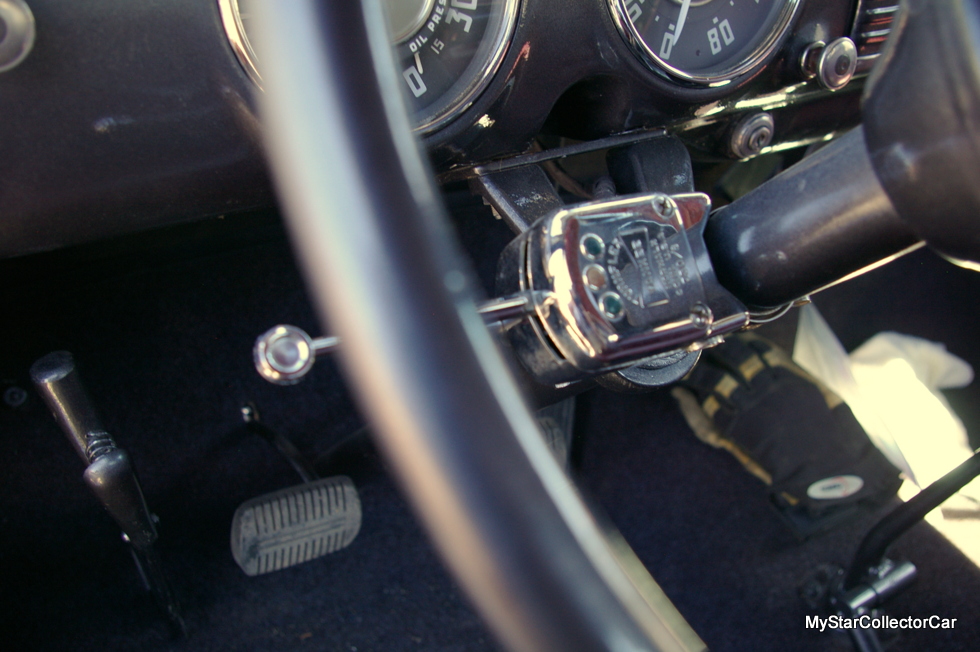 The truck also has a windshield visor that was donated by another GMC truck and looks like it came from the factory with Randy's truck. Randy did all of the mechanical work on the truck but needed somebody for the upholstery on the front seat of the cab which includes a GMC monogram embossed in it.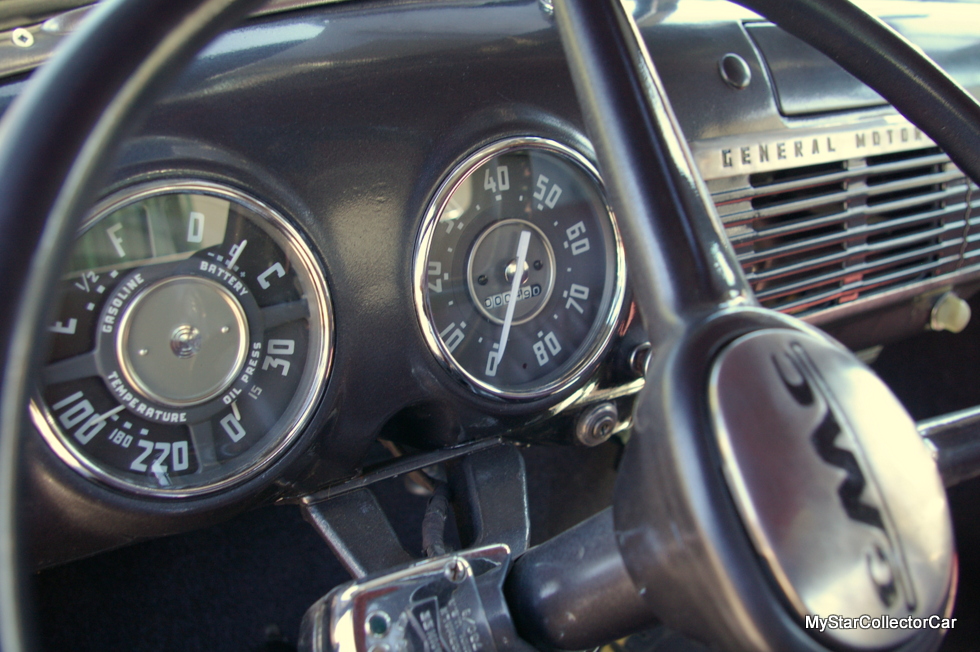 A vintage tube radio in the truck will need more repairs and Randy also needed outside help for this issue.
The truck required a thorough mechanical inspection for Randy to register it for the road and it "passed with flying colors", according to him. Randy mentioned he wasn't concerned about passing the rigorous inspection because "I did the work and I did it right", in his words.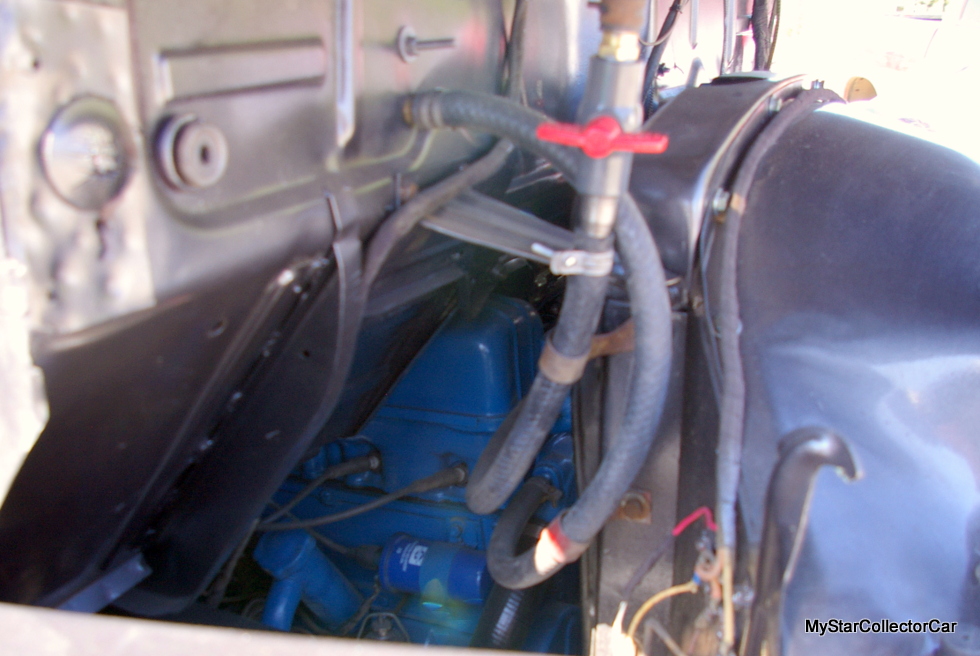 As mentioned, Randy took a hands-on approach to the restoration, including a complete brake rebuild to ensure the truck was able to meet safety standards before its inspection.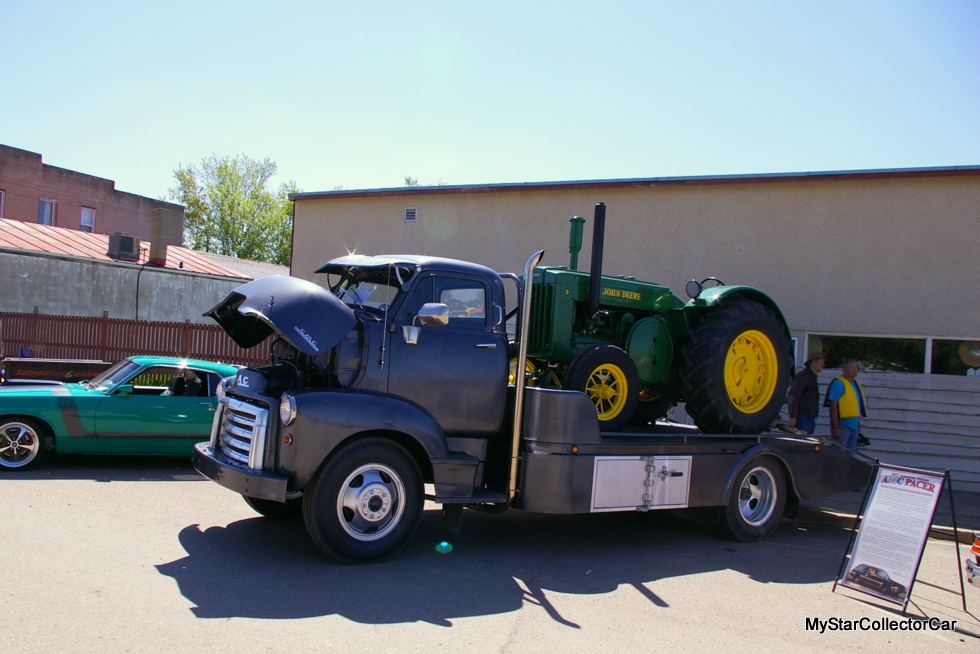 The four-speed manual transmission is also original and transfers enough power from the engine for Randy to clip along at about 50 mph with a load on back-including a vintage 1946 John Deere tractor. Randy told MSCC the tractor actually "rides on the back end of his truck real nice".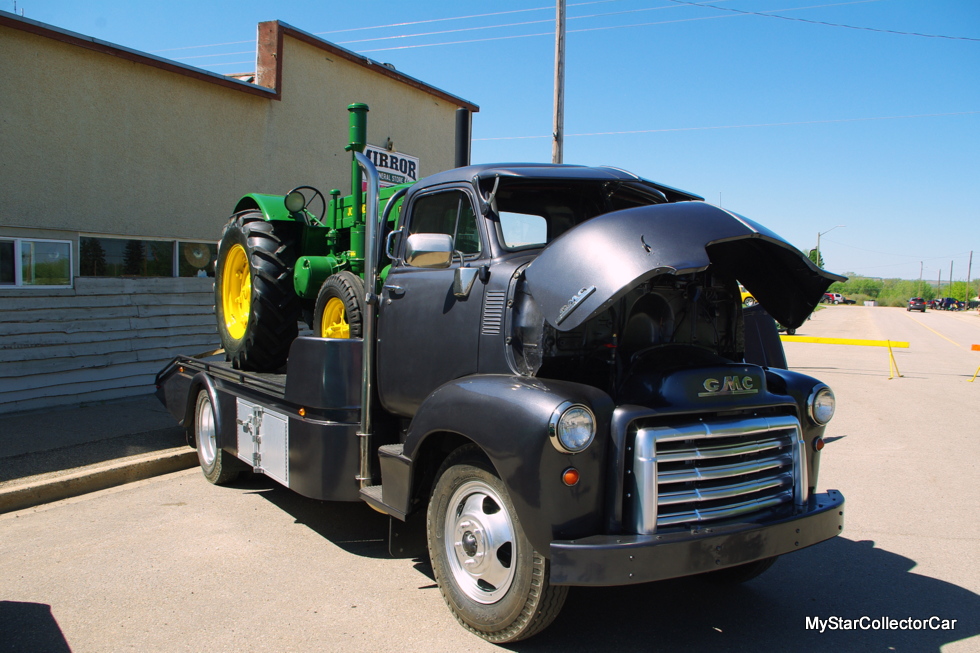 MyStarCollectorCar likes a happy ending to a story and Randy's story about his retirement project 1951 GMC truck definitely fits that category.  
BY: Jim Sutherland
Jim Sutherland is a veteran automotive writer whose work has been published by many major print and online publications. The list includes Calgary Herald, The Truth About Cars, Red Deer Advocate, RPM Magazine, Edmonton Journal, Montreal Gazette, Windsor Star, Vancouver Province, and Post Media Wheels Section.