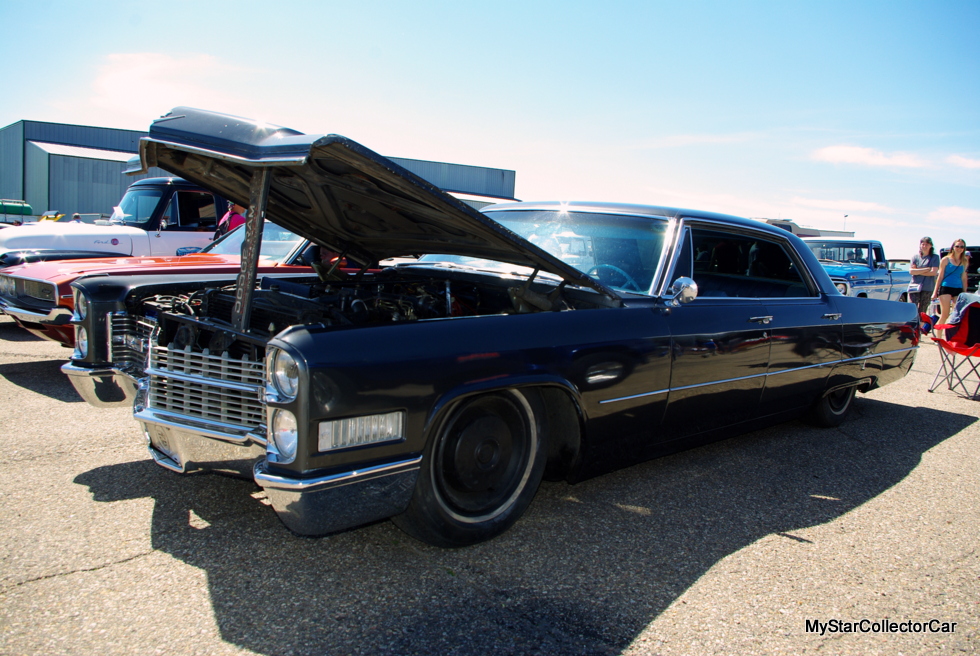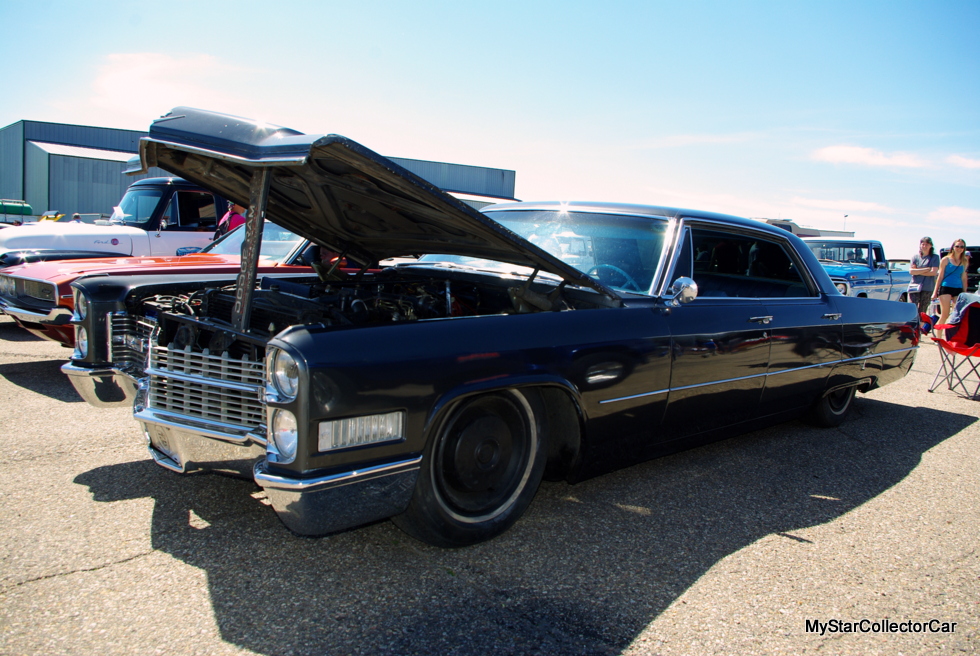 Cadillacs were definitely large and in charge back in 1966.
Buyers were typically bankers, executives—all forms of movers and shakers because a Cadillac said you'd arrived in '66.
You arrived in quiet, dignified, comfort and style in a '66 Cadillac but that's because none of them had a Cummins diesel under the hood.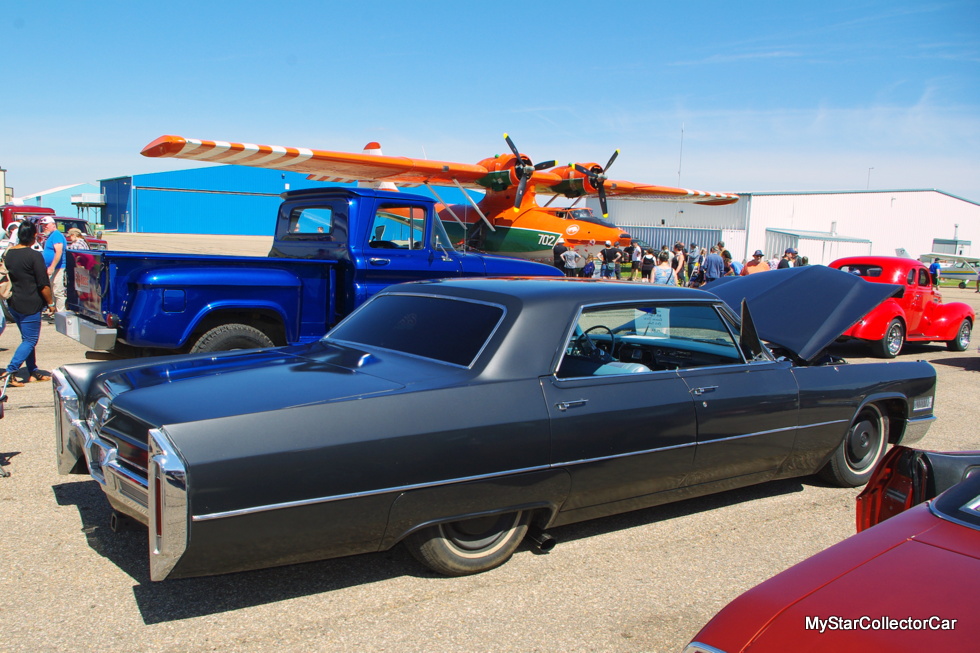 Chris Ireton is the proud owner of a massive '66 Cadillac and he's the opposite of a Caddy owner from the mid-60s because he's young, enthusiastic and he isn't afraid to mix things up a bit. He had a vision for the Caddy that didn't include a conventional transplant like a 350 small block Chevy. Chris wanted "something different" under the hood to replace a tired 429 cubic inch factory engine.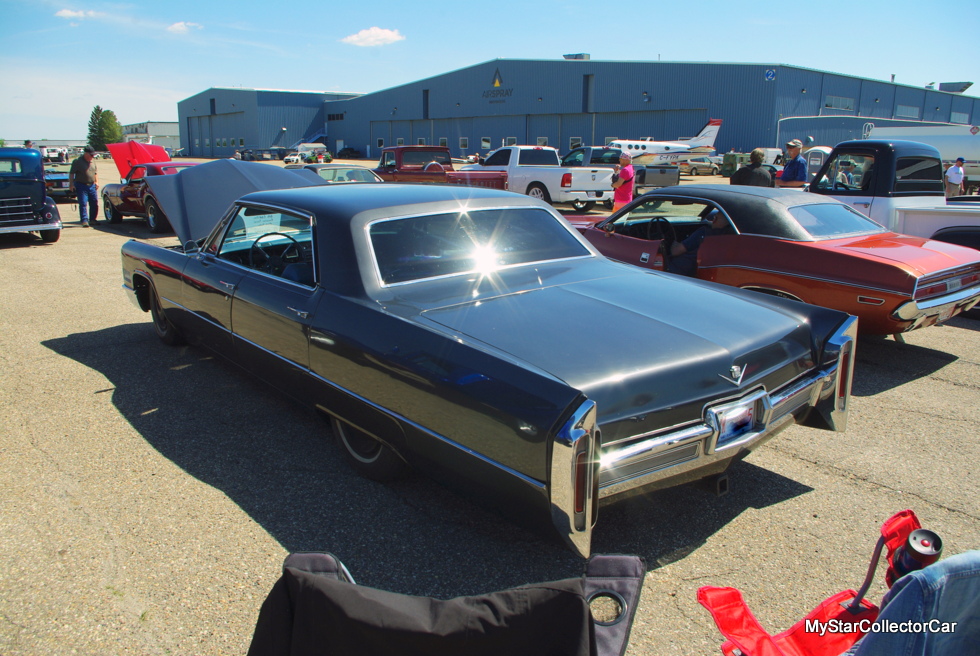 He bought the Cadillac two years ago and drove it in stock form until he found a relatively low mileage ( 72,000 miles) 1992 Dodge Cummins 250. Chris had been looking for a donor truck because he'd become a big fan of a Cummins swap in his big Caddy. Most Cummins—particularly 1st Gen versions have a million hard miles on them in 2018 so this truck was barely broken in by diesel standards plus it was the first year for the intercooler.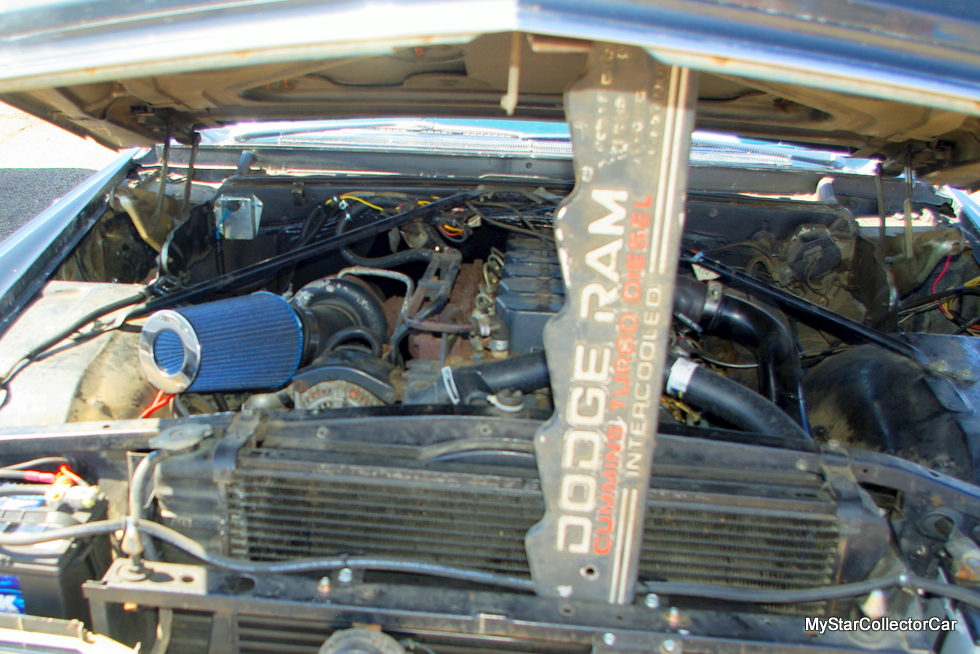 This was not an easy swap but Chris had a "buddy who had a fabrication shop" so they worked on it "every Sunday" and built this hybrid Caddy in record time. There were a few hurdles to overcome like the firewall because it had to be modified to accommodate the last cylinder bank.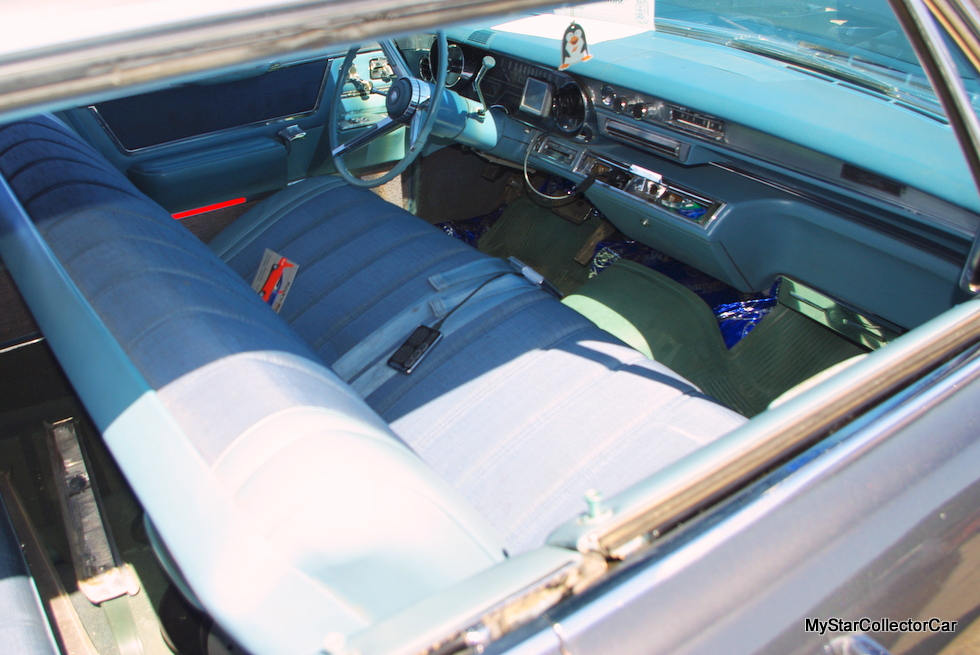 The Cadillac has a massive engine compartment but this Cummins takes up most of it.  The transmission tunnel also had to fabbed up to accommodate the Dodge's 4-speed automatic but generally the swap went well and they "buttoned it up" with relative ease.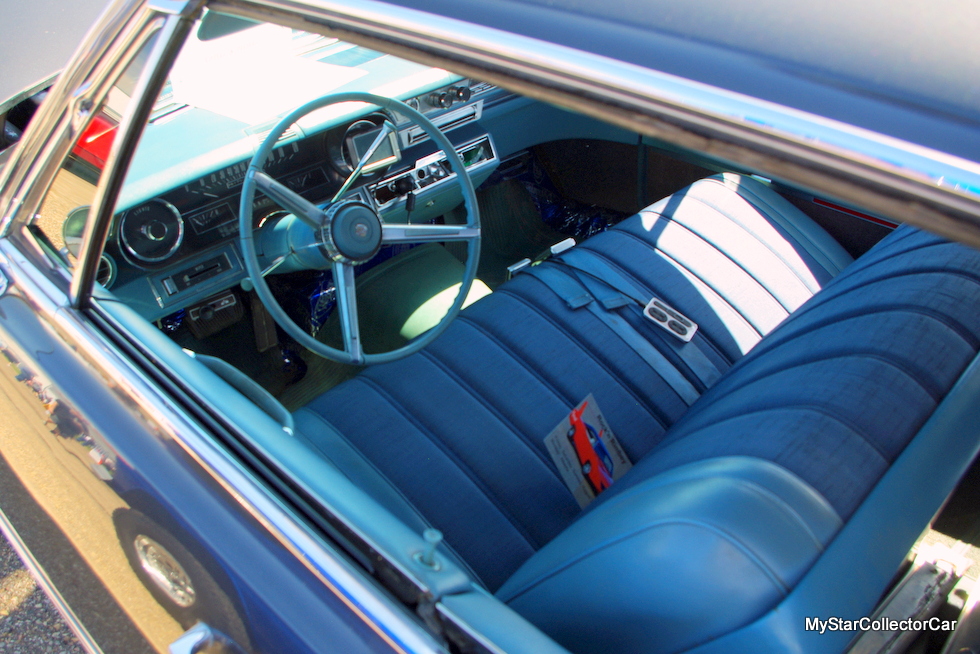 The Cadillac was on its first run with the Cummins and Chris admitted there were a few bugs but generally it went well but the 4-speed was only working in 3rd gear because of some electronic issues. He kept it around 60 miles per hour but Chris knows there is a lot more room on the accelerator because he modified it to wring another 40 horsepower out of the Cummins.

This is far from a typically quiet Caddy because the Cummins has its exhaust dump out the passenger side so when Chris starts it you can hear it three blocks away. The car travels under stealth because if you don't look closely under the hood it looks like a tame '66 Caddy but that image disappears in a cloud of noise and smoke when Chris turns the key.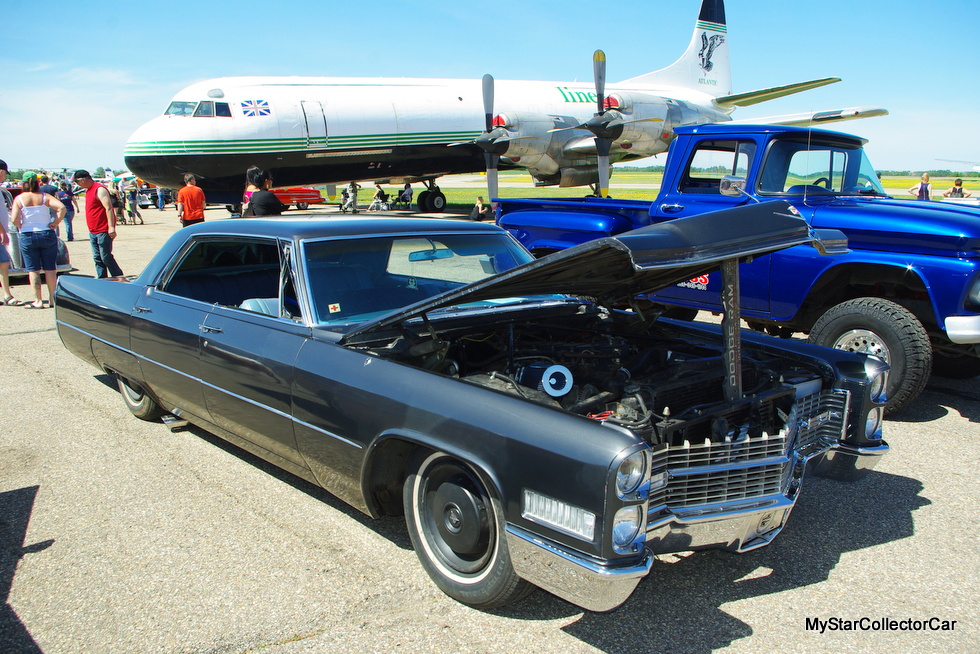 Chris is a little concerned about the cabin noise because it sounds more like a Kenworth inside the Cadillac despite his best efforts to soundproof the interior. It's also missing a sway bar because of the swap so it's a "little loose in the corners" but Chris is really impressed with the ride. The Cadillac has a full air bag system that Chris can control from his key fob but he admits the heavy front end "takes a little longer to pressure up".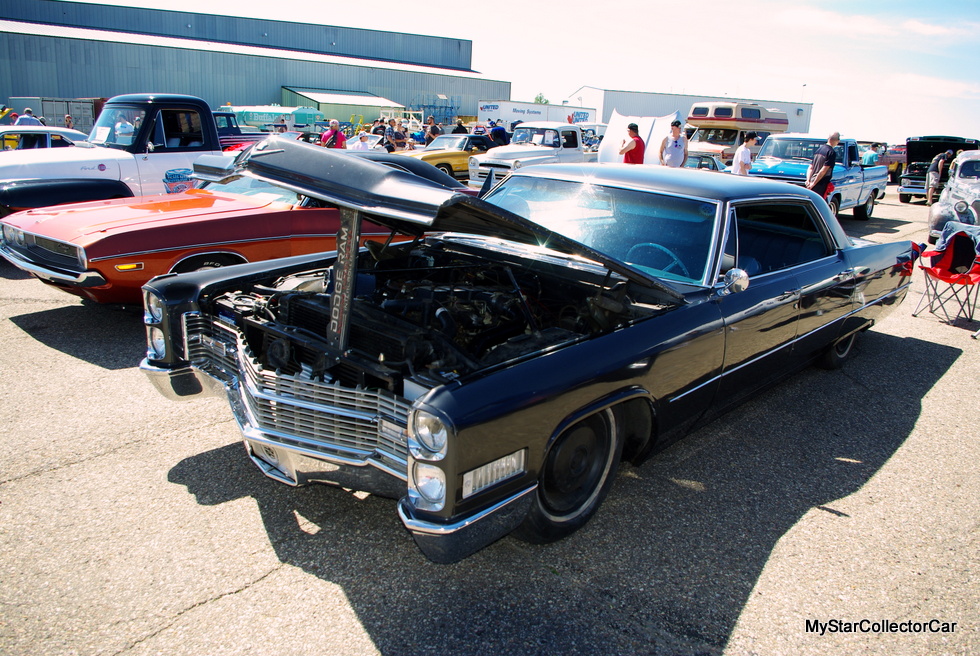 The ride is important because this Caddy is headed for California on a major road trip when its bugs are all worked out. Chris is confident about the journey.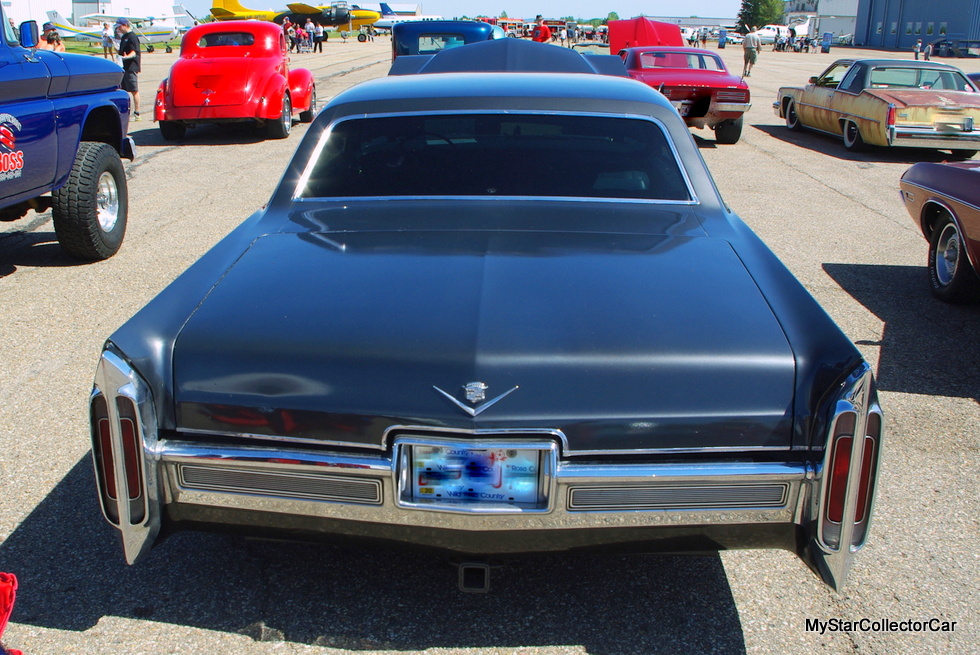 Chris summed his '66 Cadillac up in three words: luxury, power and fuel economy—that third feature is one you'd never have seen in the original sales brochure.
By Jerry Sutherland

Jerry Sutherland is a veteran automotive writer with a primary focus on the collector car hobby. His work has been published in many outlets and publications, including the National Post, Calgary Herald, Edmonton Journal, Ottawa Citizen, Montreal Gazette, Saskatoon StarPhoenix, Regina Leader-Post,  Vancouver Sun and The Truth About Cars. He is also a regular contributor to Auto Roundup Publications.
Please re-post this if you like this article.