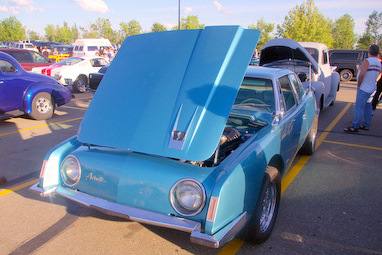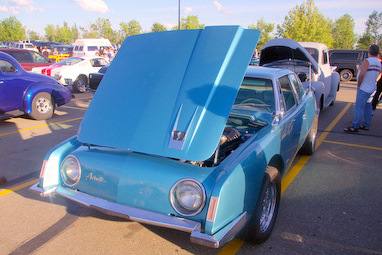 Most old cars have an interesting owner history but this 1963 Avanti is one of the best background stories we've ever heard at MSCC.
'This car is rare enough as an Avanti but it was originally purchased new by a Baton Rouge Louisiana judge to drag race. You can't make this stuff up…'
Bob Watts is a Studebaker guy-he's committed to the cause in a big way and his other hobby is scouring ads throughout North America for unique vehicles.
This 1963 supercharged Avanti certainly qualifies as unique and rare. This is a 62,000 mile original car-many of those miles came a ¼ mile at a time thanks to the "Judge".
The drag racing magistrate was clearly a meticulous owner because this car would look right at home on the showroom of your local Studebaker dealer back in 1963.
Bob truly enjoys driving this classic and rare car-he's taken it on some significant road trips including a few through the Rockies and his only comment is that "it drives like a Cadillac" and with the supercharger this car had no problem leading the pack in modern highway traffic.
The car has been a dream to own but Bob did have a significant bureaucracy issue-his low serial number was registered to a trailer in his area. Believe it or not this was a first come first served issue so Bob had to get a new number for a mere several hundred dollars. Buying the trailer would have been cheaper… but Bob doesn't worry about that-he's just happy to own of the rarest sports cars ever produced in North America.
And if he's ever back in the Baton Rouge area he'll totally understand the words "here comes the judge".
Jerry Sutherland @mystarcollectorcar.com