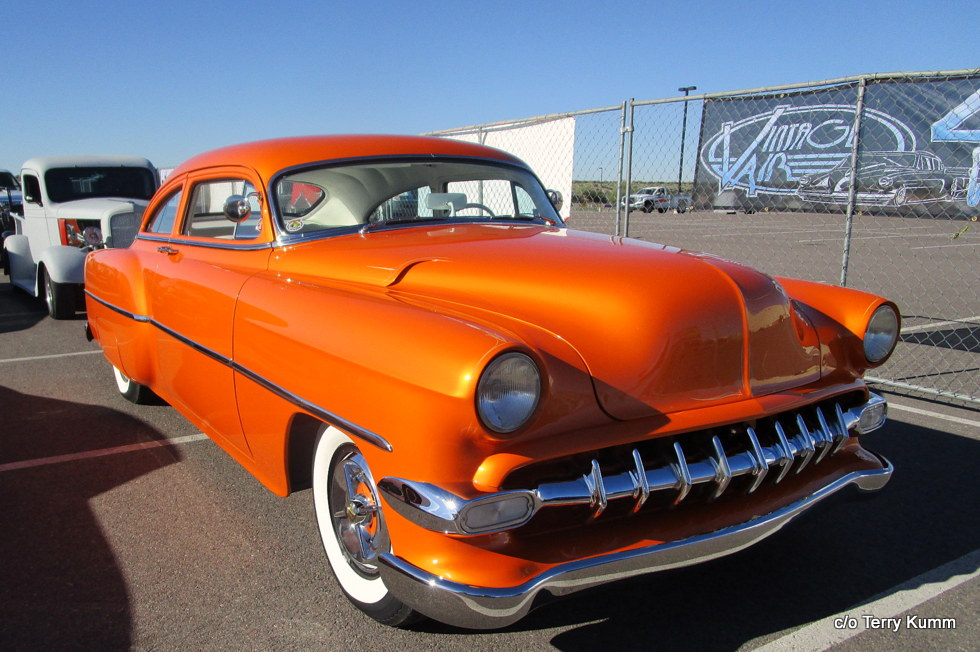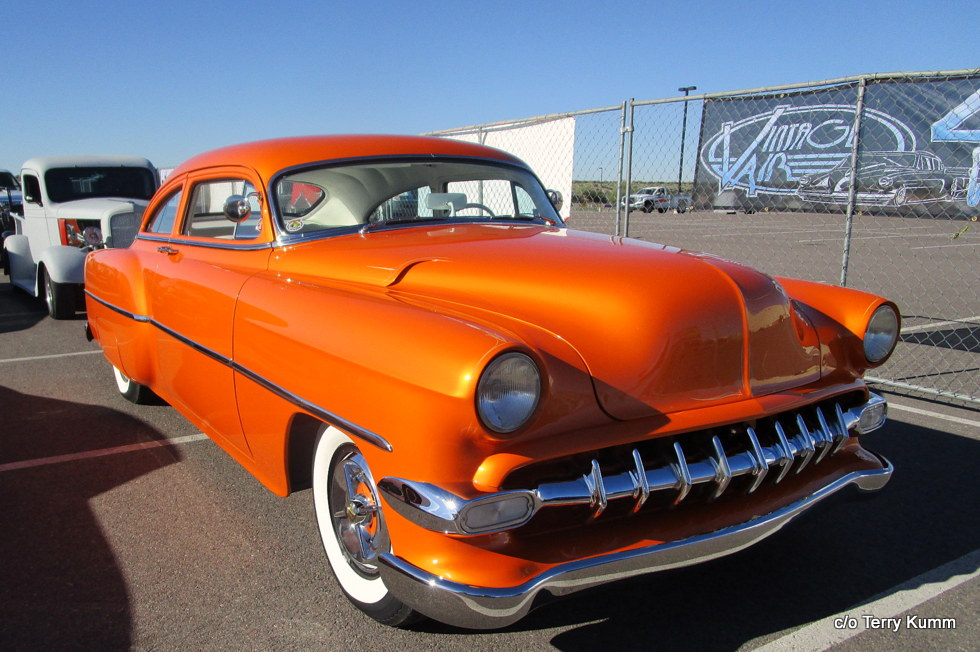 The best customs are built around a mix and match attitude.
Some mix and match concepts don't work—think 1962 VW Beetle with '59 Cadillac fins grafted on the rear fenders.
That's a visual nightmare but the custom guys with real talent build cars like this incredible 1954 Chevy.
Ed La Belle is the proud owner of this classic custom and he was quick to point out the history of the build. Ed admitted he bought it "this way" and he gives full credit to the previous owner who put in the hard work to get this Chevy to this level.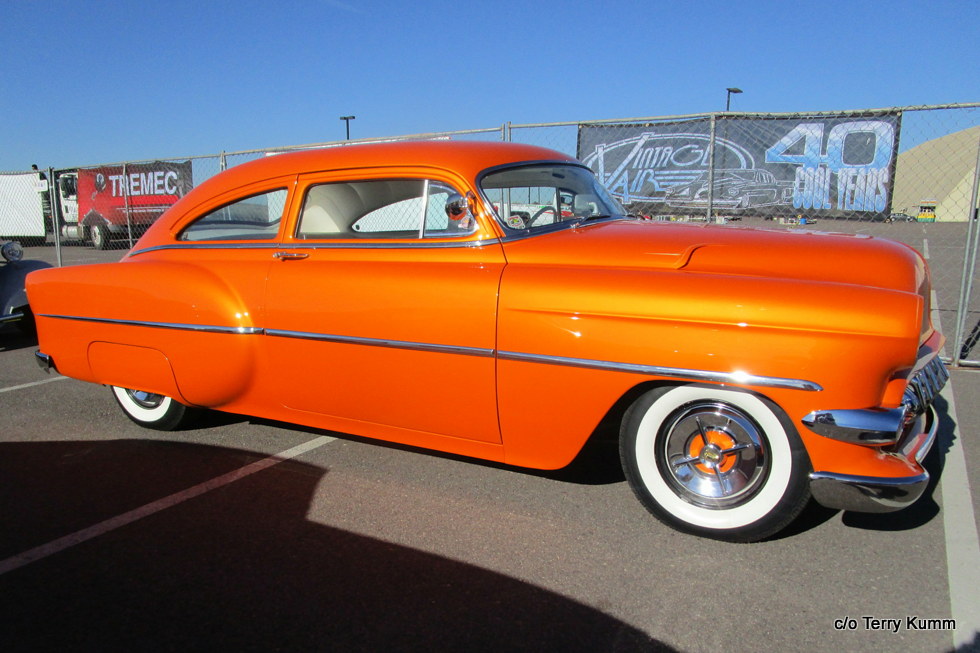 The project was done, "a little bit at a time over ten years" and the owner "didn't want the memories" after his wife passed away. Ed found the car in a search for a '57 Ford Ranchero—he saw this Chevy and he "freaked out" when he saw it.
The only problem was distance because this car was in Delaware and Ed was in Arizona but that didn't stop him from flying in to see this custom Chevy. The car was in his garage a few weeks later.

Ed took care of a few details like the lakeside pipes (he took them off) and he had the front end looked at for any issues. The car was rock solid because it only needed a couple of ball joints and an alignment.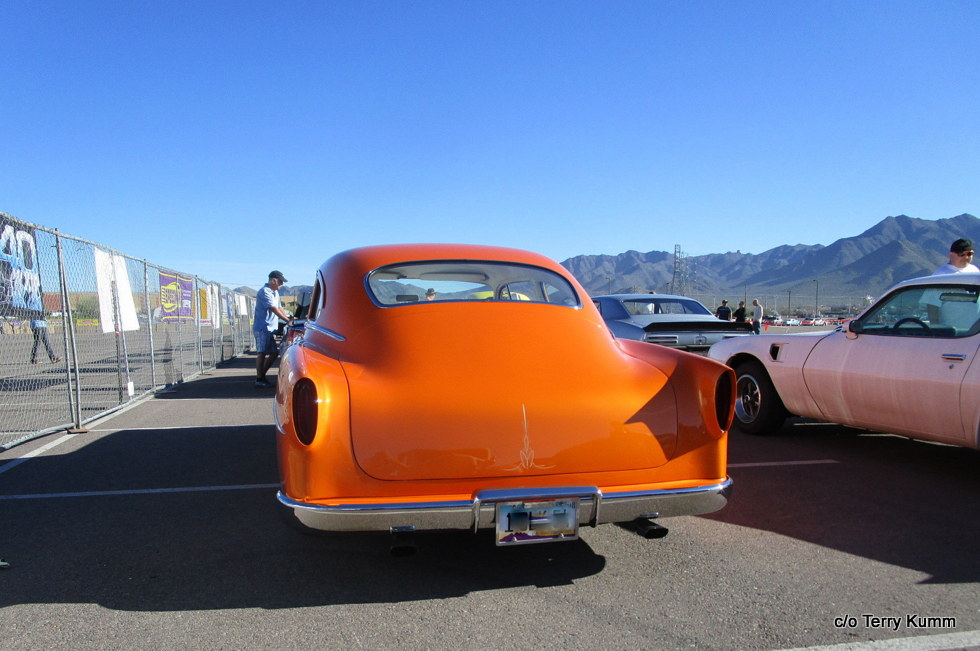 Ed couldn't believe the detail that went into this build. The roof was donated from a 1950 Chevy Fleetline and subsequently chopped. There's a non-factory slant to the roof line thanks to a forward slant on the B-pillar.
The bumpers were turned upside down and the bolts were removed to give them a much cleaner smooth look.  There are extra teeth in the grille and the hood has some custom touches and Ed was happy to report this classic "was done in lead".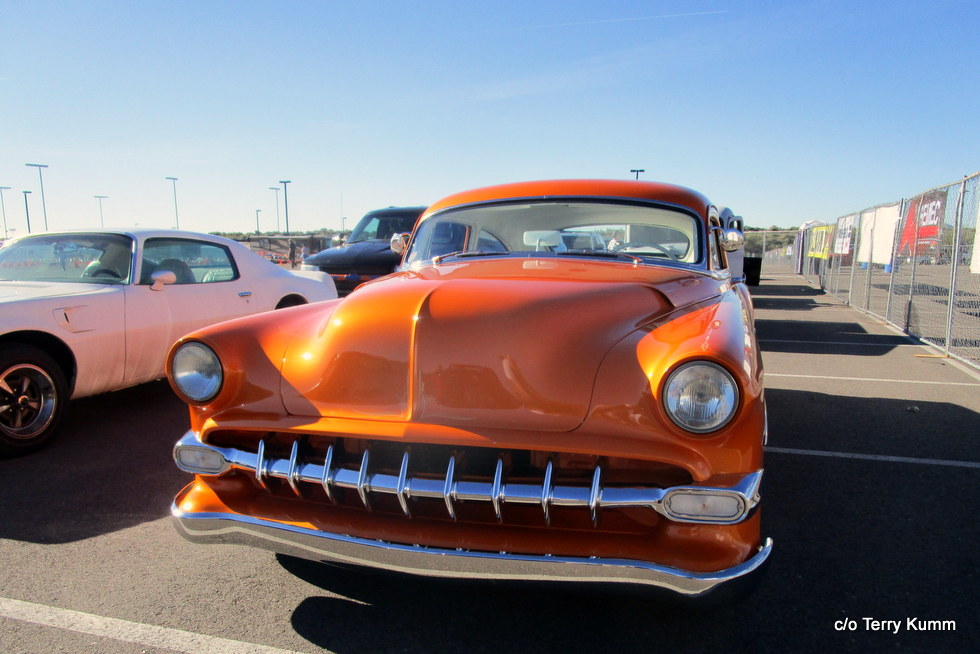 There's a Mustang II front end on this beauty and it's all 1986 IROC Camaro power train with a 700-R from the engine back.  This combination makes it "beautiful to drive" and the gas mileage is "pretty decent" too.
Ed loves his time behind the wheel and he hits a lot of local weekly shows but he has done a longer run (300 miles) in this incredible car. He loves the power steering, power brakes and air conditioning so these runs are very civilized.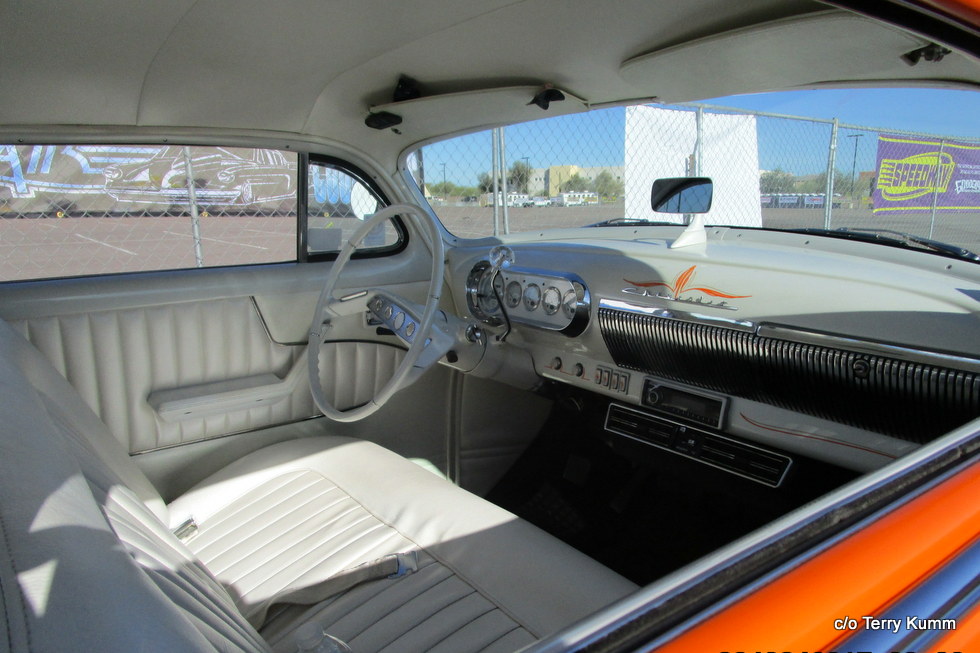 Every car guy likes to put his own stamp on a custom car and Ed is no exception. He's a huge fan of Buick Nailhead engines and he has one that's destined for this Chevy. It's a Buick 425 and it's on the engine  stand now en route to a complete rebuild (40 over) and a tri-carb setup.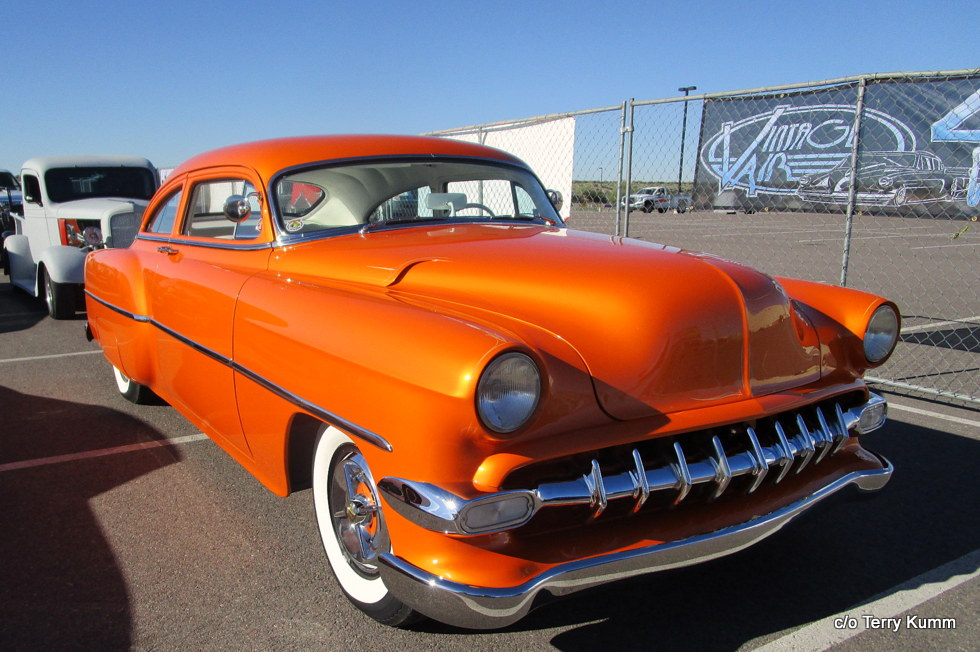 Ed is happy with the IROC small block but he wants something a little more unique with a "lot more grunt" under the hood of this '54 Chevy. There's little doubt a tri-carb Nailhead will make this unique Chevy even more outstanding.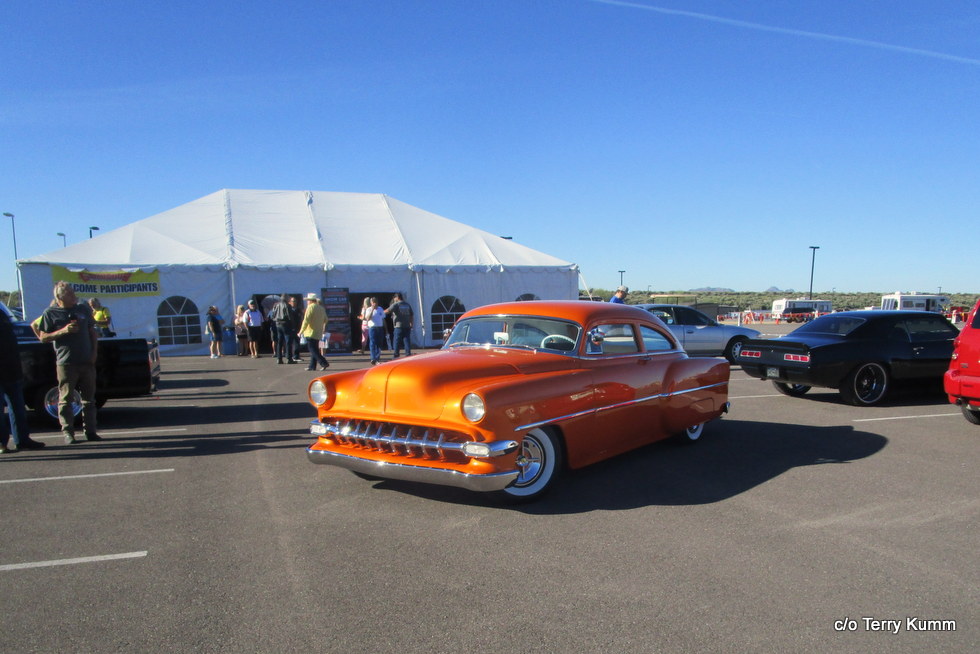 This is a big job—Ed described it as "a major undertaking  because you have to take off the front clip and fab up motor mounts" but that's why they call them custom cars.
In the end, Ed loves this '54 Chevy but it required a few tweaks to make it his own personal statement—that's how mix and match customs work.
Jerry Sutherland
CLICK HERE to Like us on Facebook
CLICK HERE to Follow us on Twitter
CLICK HERE to Follow us on Pinterest
Please re-post this if you like this article.