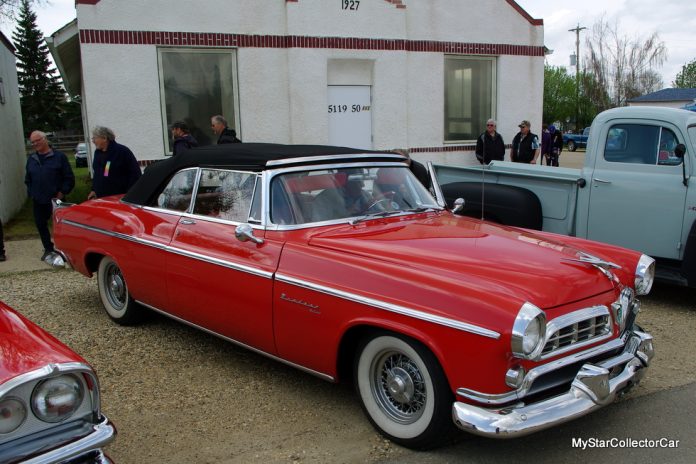 Virgil Exner's name is spoken in hushed tones in certain social circles because he's been elevated to god-like status with 50s Mopar guys.
He's the Detroit equivalent of Enzo Ferrari or Ferdinand Porsche in the fin-car world so the cult following known as the Forward Look guys hold Exner in high esteem.
This 1955 Chrysler Windsor convertible comes from the earliest years of the Exner influence so it's not only historical—it's incredibly rare and it was marketed as the 100-Million Dollar Look.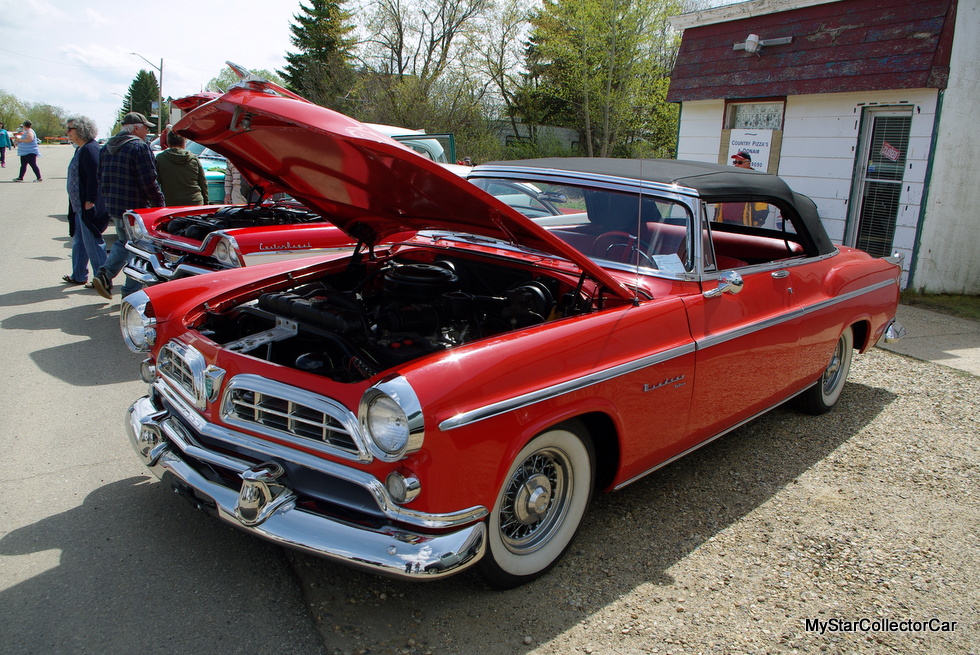 Exner put his stamp on these cars in '55 and the legend began on these incredibly well-engineered cars with exceptional styling. The post-war look disappeared in 1955 and the guys at Chrysler led the charge.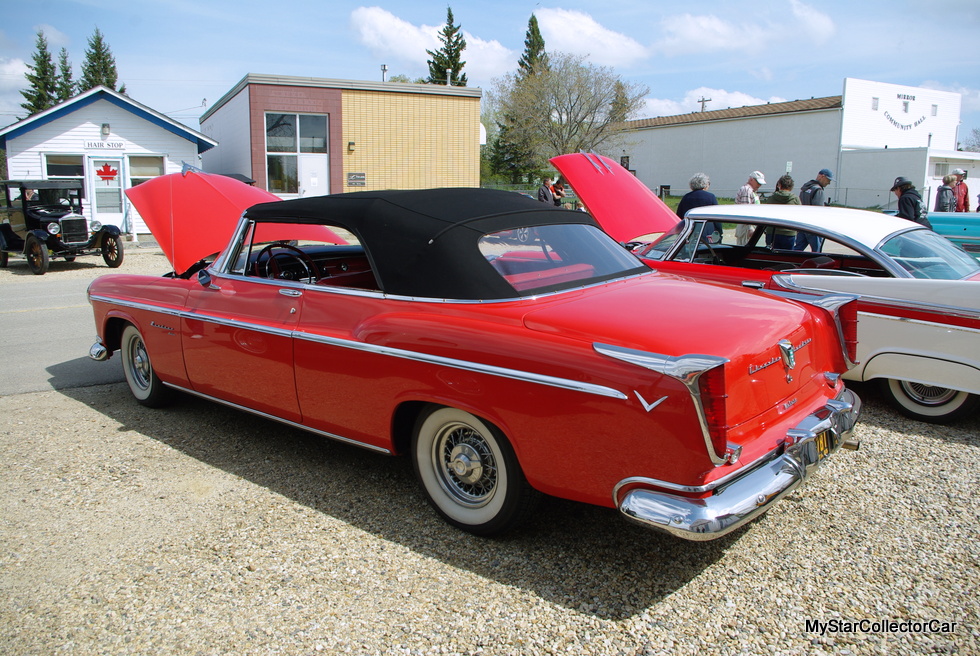 Ken Rice found this rare drop top at a Florida museum after a lengthy search. Ken is a huge fan of the Forward Look Plymouths, Dodges, DeSotos and Chryslers so this '55 Windsor convertible was a natural fit. He said it "took a while to find it" but Ken's perseverance paid off because this is an exceptional car with a well-documented history.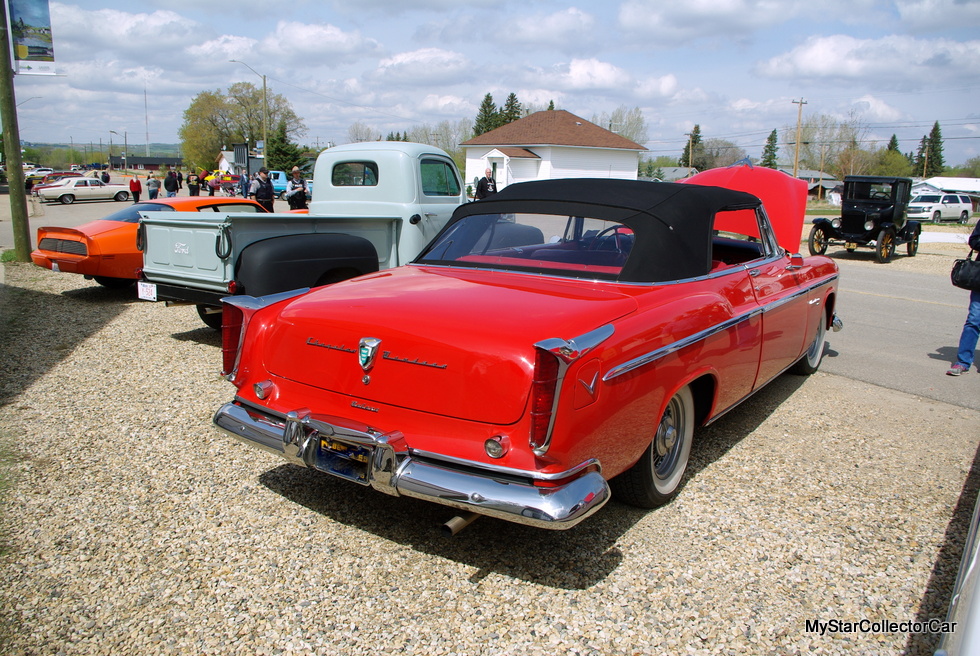 This is a museum car so the years of storage had an effect on some of the working components on the '55 Windsor. Ken said he had to "do a little work on the brakes and carb" because it had typical issues after the years of hibernation even though it only has 75,000 original miles.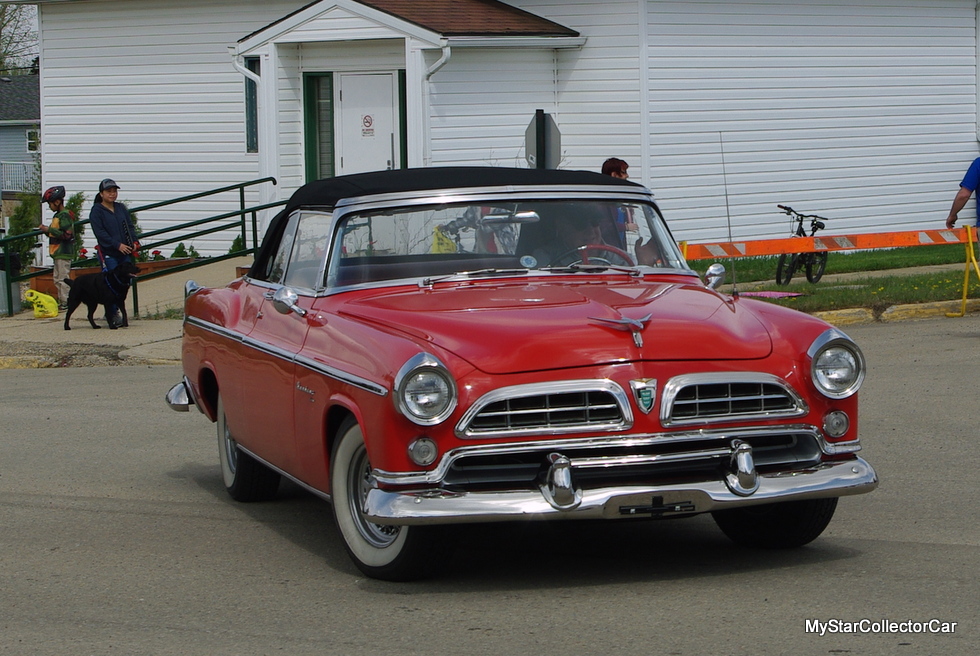 Anyone who has worked on Chrysler products from this era knows how difficult the tapered rear axles are to service and this Windsor was no exception but Ken is a big fan of cars that run properly and cars that stop properly. It's called self-preservation on 21st century roads so the improved stopping power was worth the effort.
Ken doesn't buy trailer queens—his cars have to spend real time on real roads and this '55 Windsor is no exception to his rule. The car came with a poly V-8 under the hood and it still retains the 6-volt system so he's flying with 65-year-old technology but it's not an endurance run by any means. The only concession to new technology is an inline fuel pump because Ken likes his '55 Chrysler to fire up a little faster if it has to sit for a few weeks.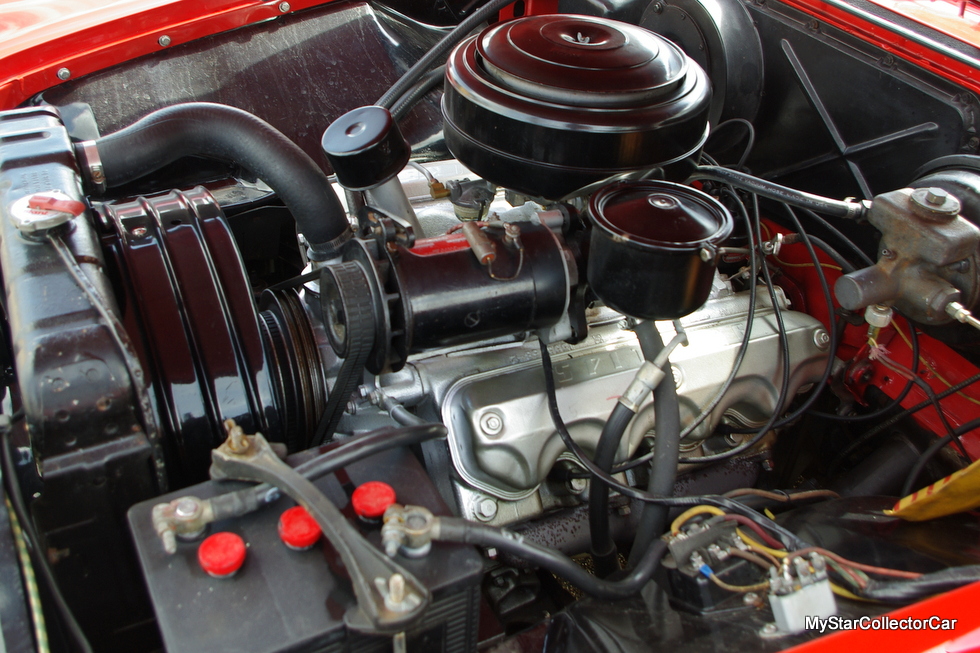 In fact, Ken also owns a new Jeep Gran Cherokee and he said his '55 Windsor is "just as comfortable at 70 miles per hour" as his Jeep so that's a huge endorsement for vintage Chrysler engineering. Ken said some drivers are startled when they see this massive old Chrysler in the fast lane—and doing it with little to no effort.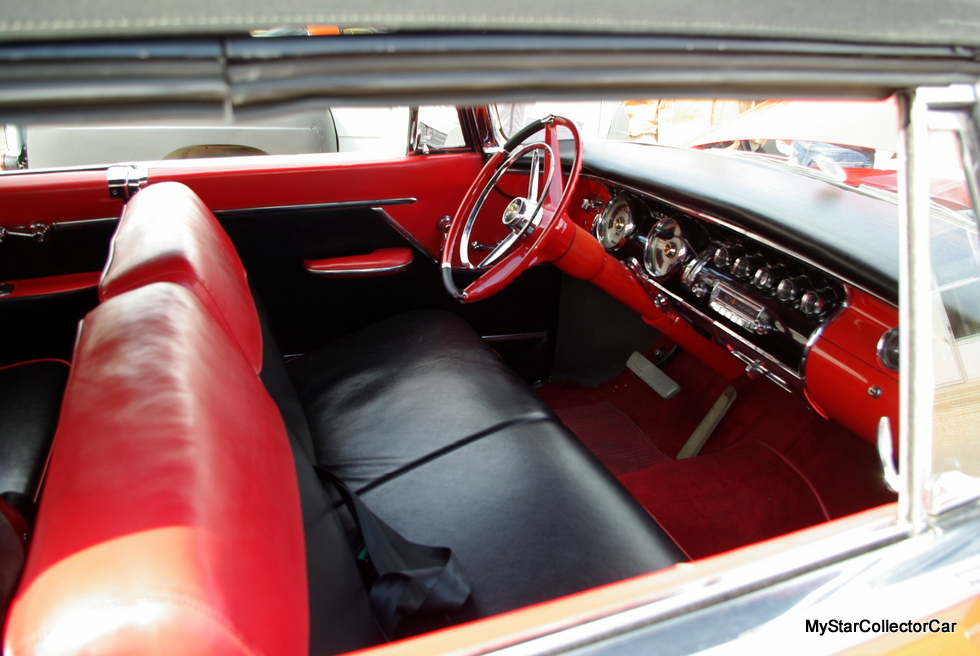 He described it as "a joy to drive" and he attributes that to the car's tight front end. The seats are comfortable but that's not a stretch because Chrysler Windsors were built for customers who wanted a higher-end driving experience. The big convertible actually gets decent mileage on the road even though mileage was not a big consideration for the kind of people who bought roofless '55 Windsors.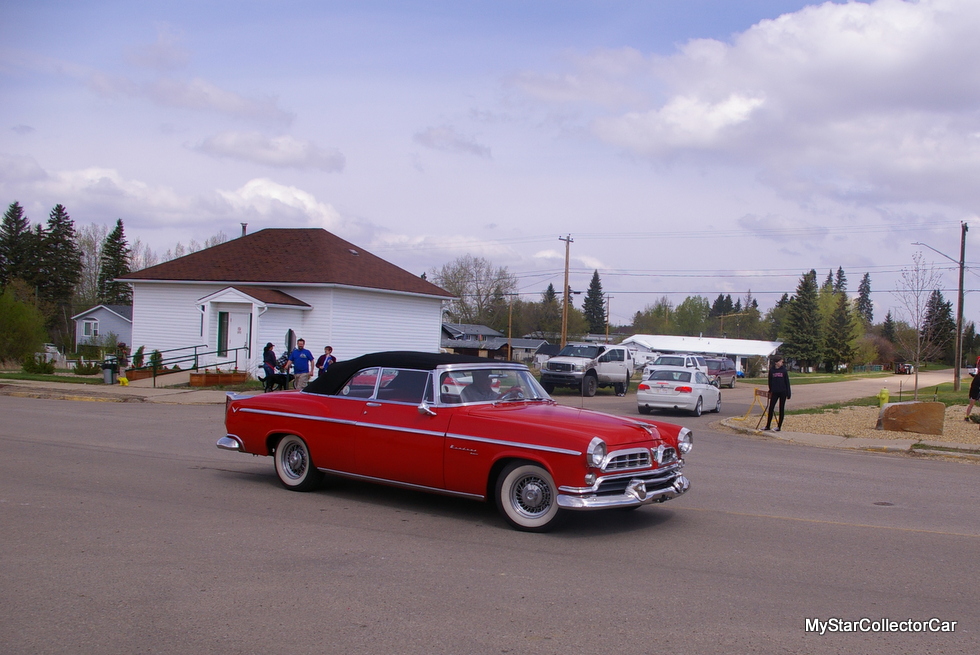 This car may have been a museum car but under Ken's watch it's going to go where the people are instead of them going to where it was parked—that's a bonus for the people.
By: Jerry Sutherland
Jerry Sutherland is a veteran automotive writer with a primary focus on the collector car hobby. His work has been published in many outlets and publications, including the National Post, Calgary Herald, Edmonton Journal, Ottawa Citizen, Montreal Gazette, Saskatoon StarPhoenix, Regina Leader-Post, Vancouver Sun and The Truth About Cars. He is also a regular contributor to Auto Roundup Publications.
Please re-post this if you like this article.