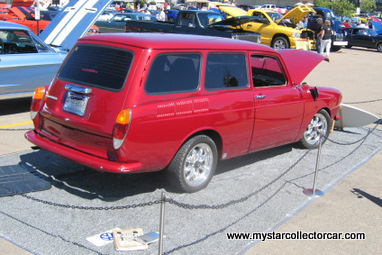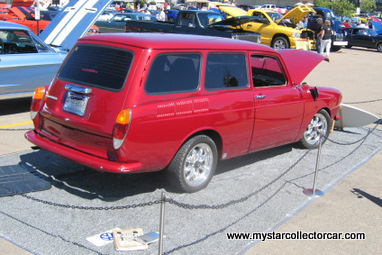 Jayson Klause never considered himself to be a car guy.
He was totally into mountain bikes in his younger years and saw little or no reason for anything with four wheels.
Until he found himself browsing through a magazine rack and saw a Volkswagen square-back wagon on the cover of a car magazine.
That was the exact moment when Jayson saw the light.
He bought the magazine and began a two year search for his dream car. He sketched and scribbled his personal modification vision on the cover car as he formed his game plan. Two years later, this born-again car guy had his dream car: a very rare 1971 Volkswagen square-back 2 door station wagon.
The VW is a slightly modified ride with a 1995 Mustang custom paint job. The front seats were donated by a Nissan and the ride height behind the wheel is lower than stock.
This summer is the first time in eight years that Jayson has been able to bring his car back on the road. A few personal issues meant that the car was put in mothballs until Jayson sorted out the setbacks, but now he looks pretty happy behind the wheel of his dream car.
Jayson may have taken an unusual path toward the world of collector cars, but it has definitely worked out for him in the long run. His Volkswagen is a very rare model in its own right. However, it is even rarer because it turned a kid with zero interest in cars into a genuine car guy.
'That is a big achievement for any car.'
Jim Sutherland @mystarcollectorcar.com