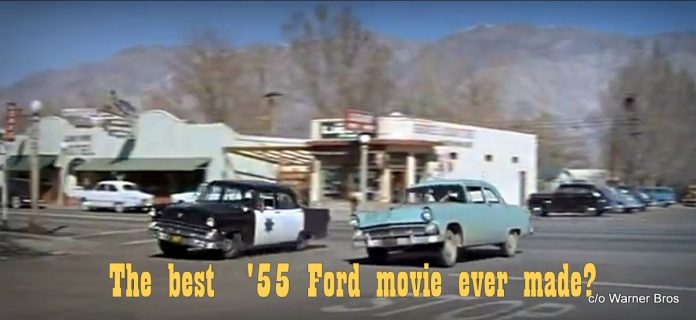 I like to find hidden gems in old movies because the car stars often outweigh the plot—I found another treasure trove a few weeks ago.
I'm a huge fan of '55 Fords because they showcased the transition between the early 50s and the mid-50s when cars became less boxy–and more sporty. The jet age had a lot to do with this transition, but by 1955 the war era was 10 years in the rear-view mirror, so car builders had new chalkboards for their design guys.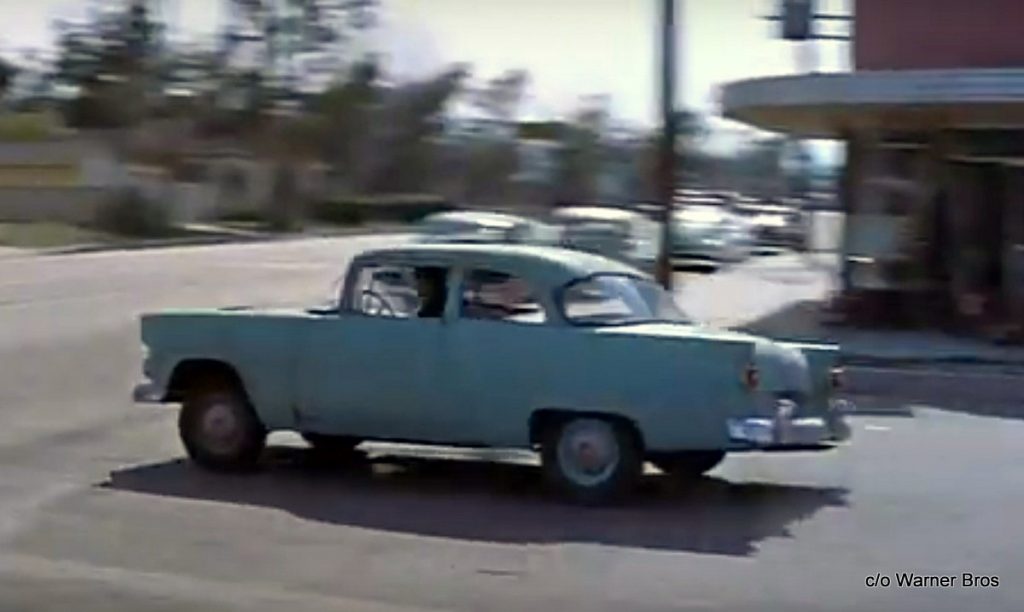 The plot for 'I Died a Thousand Times' was pretty basic. Jack Palance played a burned-out bank robber who had one last bank job in him, so he enlisted the aid of a young Lee Marvin and a younger Earl Holliman to help him rob a hotel.
Jack showed up in a mint green '55 Ford Mainline two-door sedan. That was the car that sucked me into this movie—my oldest brother had a green '56 Ford Meteor two-door sedan that was really close to Jack's '55.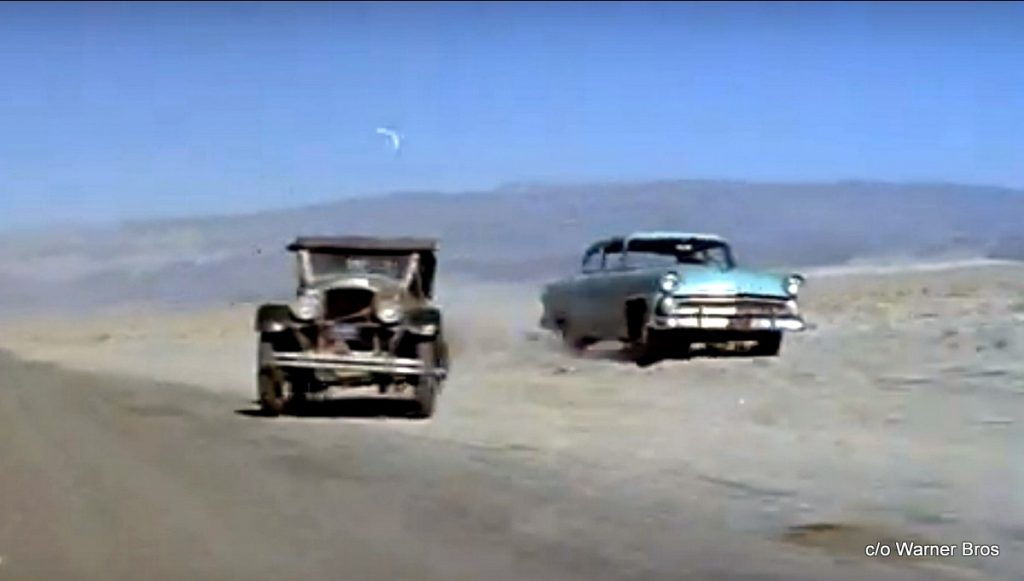 He drove it throughout the show—it was a big part of the storyboard in the movie. It was nearly written off early in the show when a '27 Packard Single Eight runs him off the road, but Jack saved it with some fancy driving.
The '55 Ford shows up again when it's used as a getaway car for the hotel heist. Shelley Winters and her dog are along for the ride in the '55–they do a lot better than Lee Marvin in his 1940 Buick Century four-door sedan.
Lee careens over a cliff in a fiery crash after proving he was dangerously under-qualified as a getaway driver, but Jack's '55 Ford gets through unscathed. You can't kill a star like a '55 Ford in Hollywood–but a young Lee Marvin is definitely cannon fodder.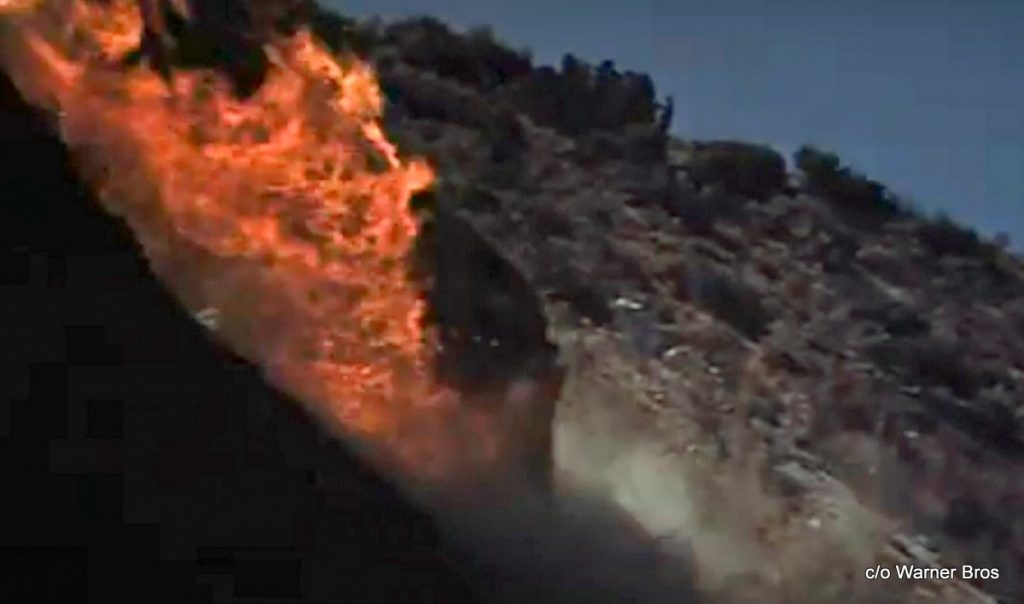 The surviving bank robbers get through the night, but Jack's on his own in the next phase of the caper. He leaves Shelley Winters (and her dog) behind after they realize they've been made by the police. Unfortunately, he's loyal to the '55 Ford so he hits the road in the same car—despite the obvious reality it was listed in the BOLO (be on the lookout) by the police.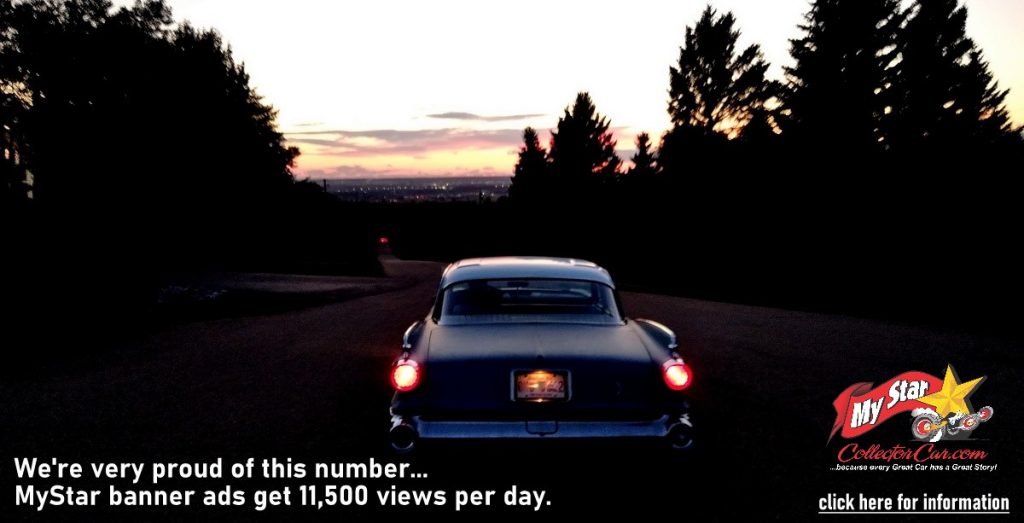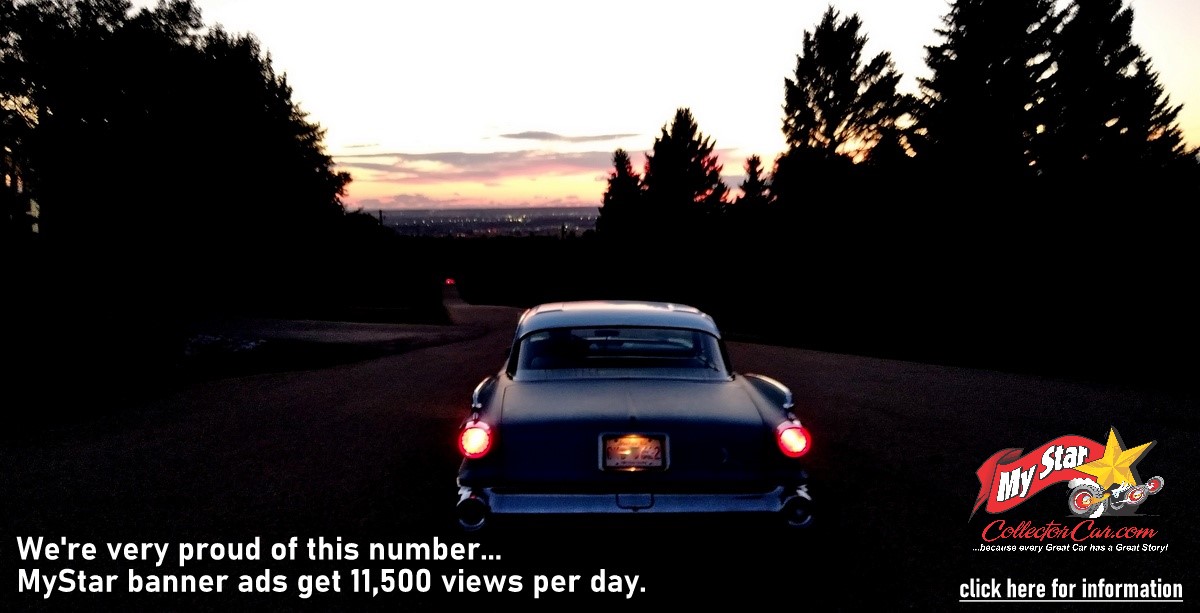 That was his fatal error because a gas station attendant makes him when he stops for fuel—Jack didn't get the memo about how wanted he actually was by the local authorities. Things get worse when Jack slugs a deputy in the gut and rips out of the gas station in the '55—just in time to be spotted by a CHP motorcycle officer.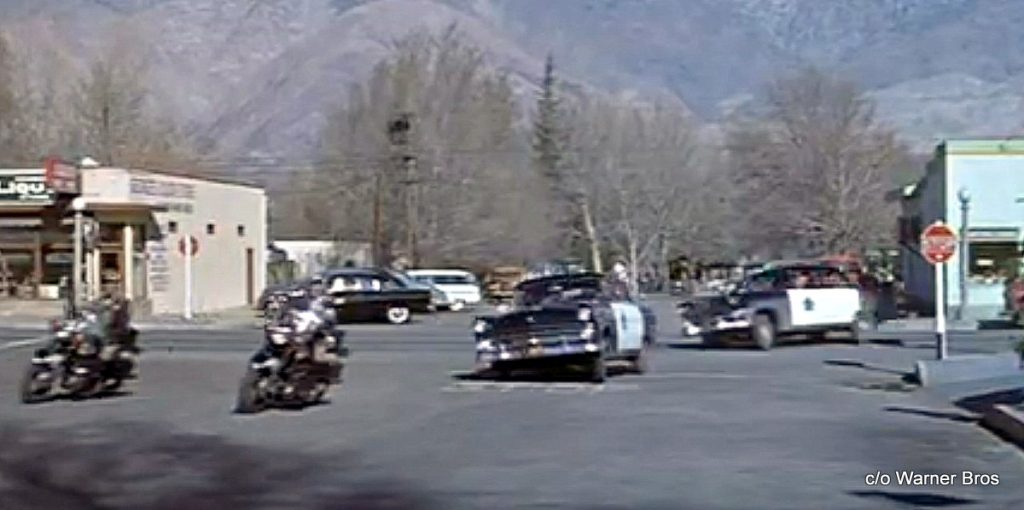 That sets up the final chase scene with—you guessed it—a fleet of '55 Ford police cars and a few motorcycles. The motorcycles make less and less sense the higher they go in the mountains because snow becomes a huge factor.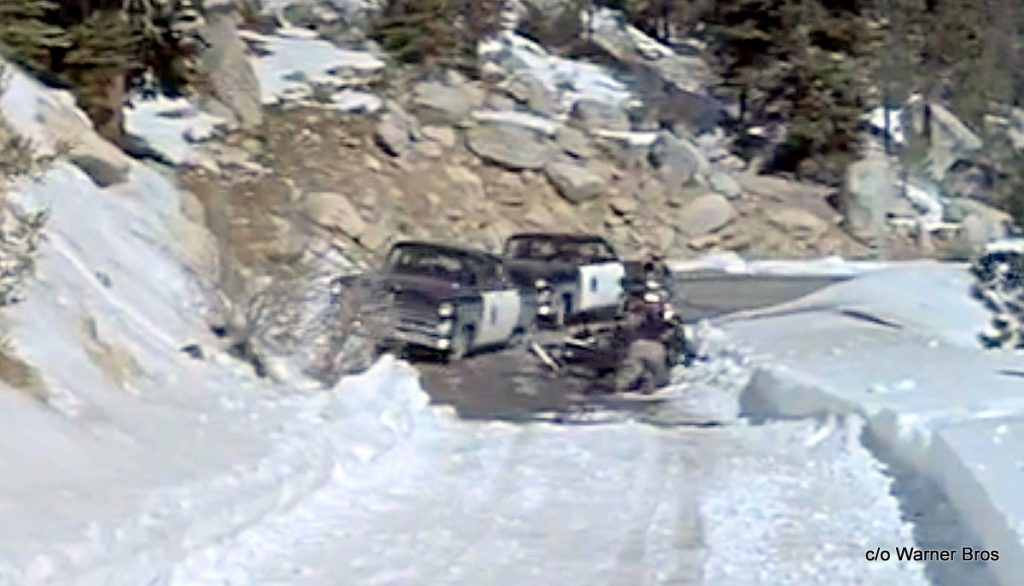 It's actually a pretty decent chase—given that it was done in 1955. The Fords really get put through their paces, so if you ever wondered how they handled when pushed way past their limits, this is the movie for you.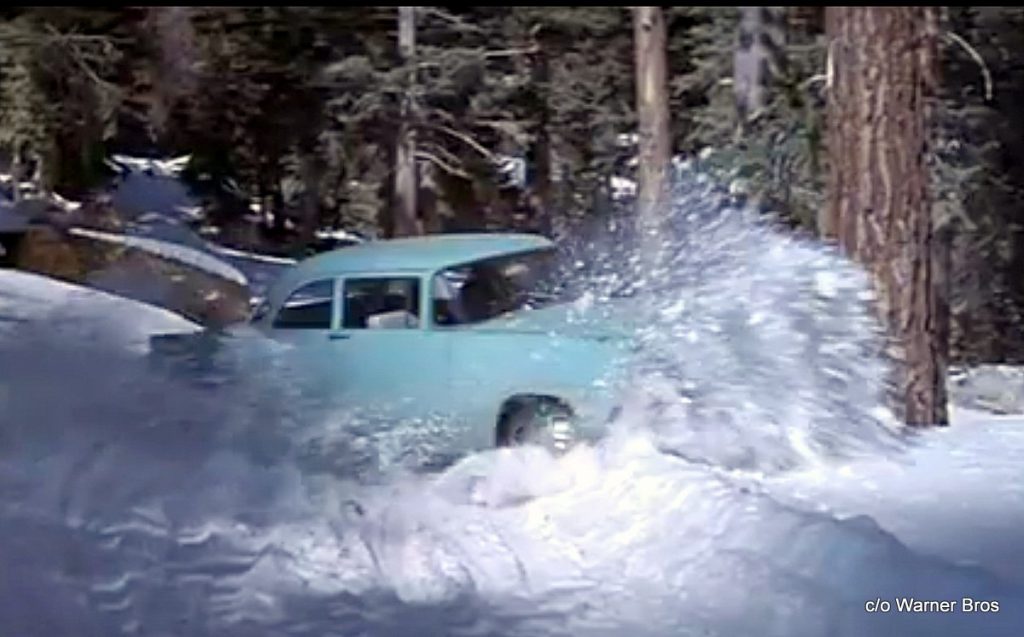 They didn't wreck any of the Fords–Jack's had a soft landing with his in the snow so call it a happy ending—except for what happened to Jack.
By: Jerry Sutherland
Jerry Sutherland is a veteran automotive writer with a primary focus on the collector car hobby. His work has been published in many outlets and publications, including the National Post, Calgary Herald, Edmonton Journal, Ottawa Citizen, Montreal Gazette, Saskatoon StarPhoenix, Regina Leader-Post, Vancouver Sun and The Truth About Cars. He is also a regular contributor to Auto Roundup Publications.
Please re-post this if you like this article.