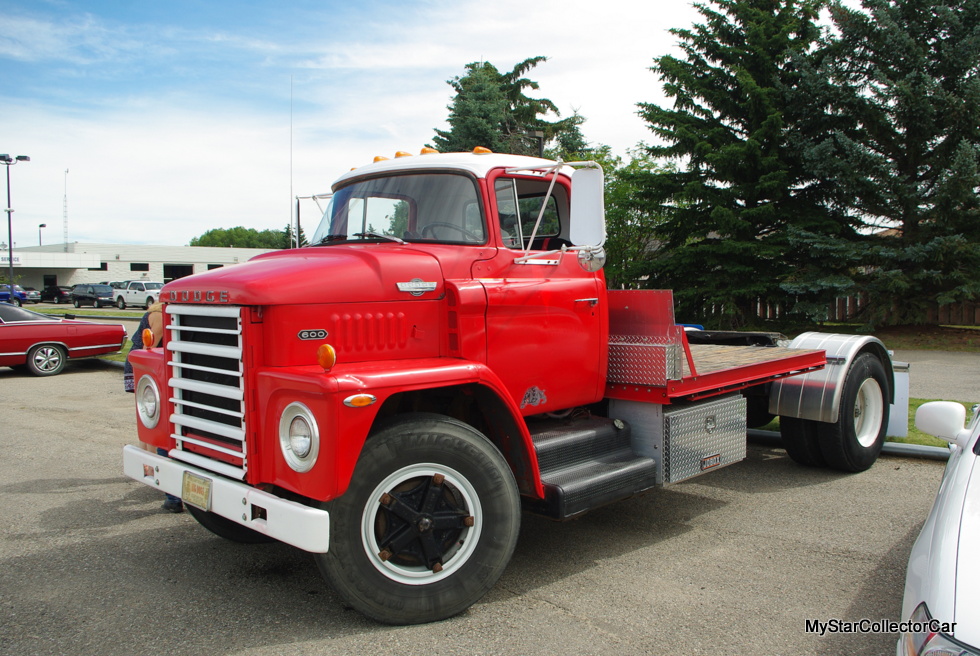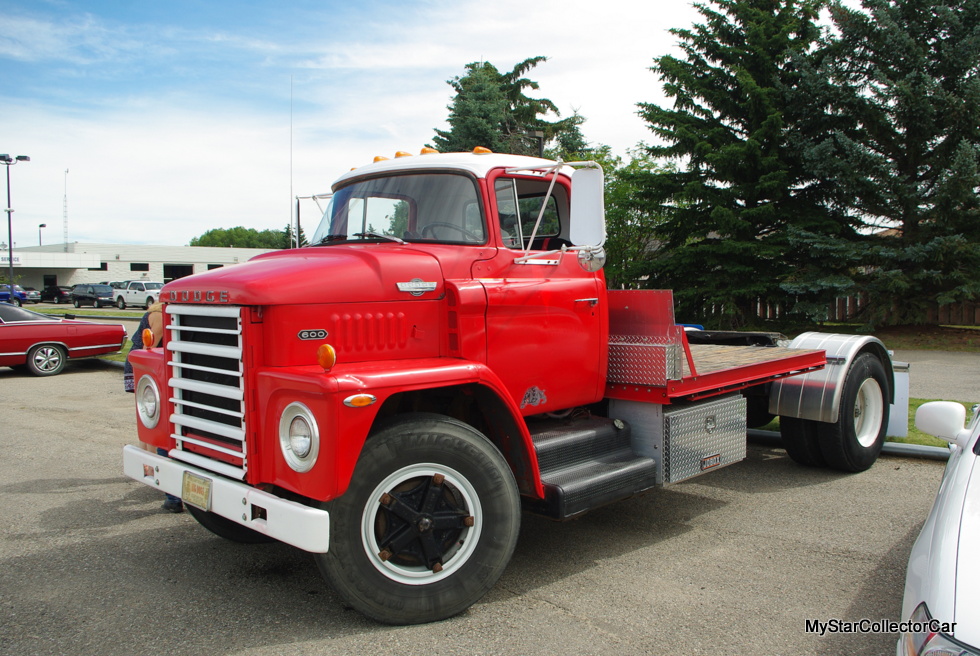 Many car guys were probably unaware that Dodge produced a heavy truck from 1960 to 1976 for its domestic market.
The LCF (Low Cab Forward) Dodge trucks were built for medium to heavy duty use and were found on everything from farms to freeways during their heyday.
The big boys of the Dodge truck fleet were designed for hard work and came in gas jobs right on through to heavy duty diesel engine versions.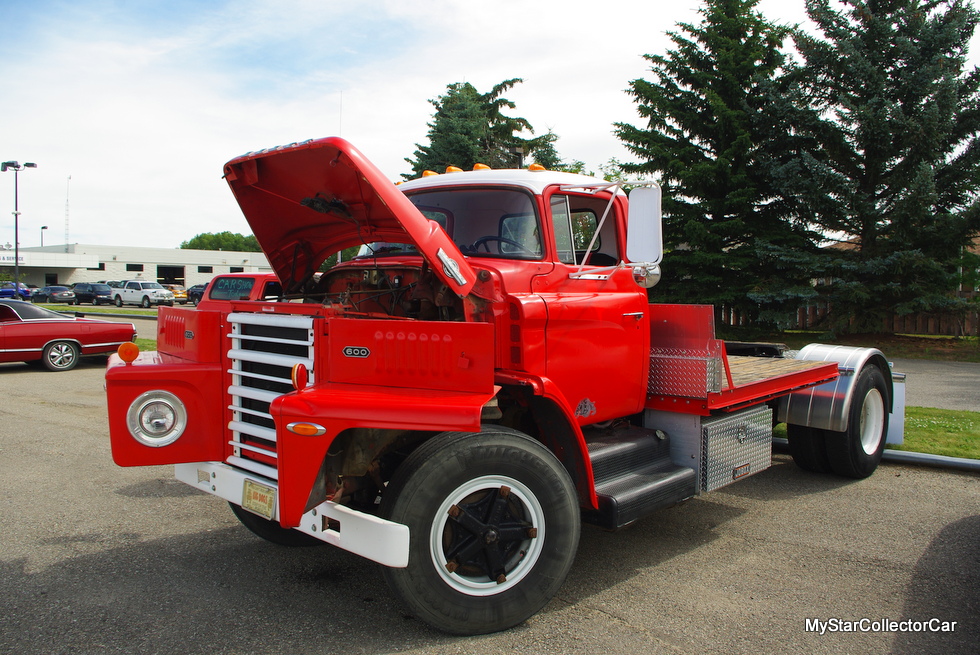 A 1973 Dodge C-600 stood out at a summer car show because it was both unusual and massive–compared to the typical entrant in a car show.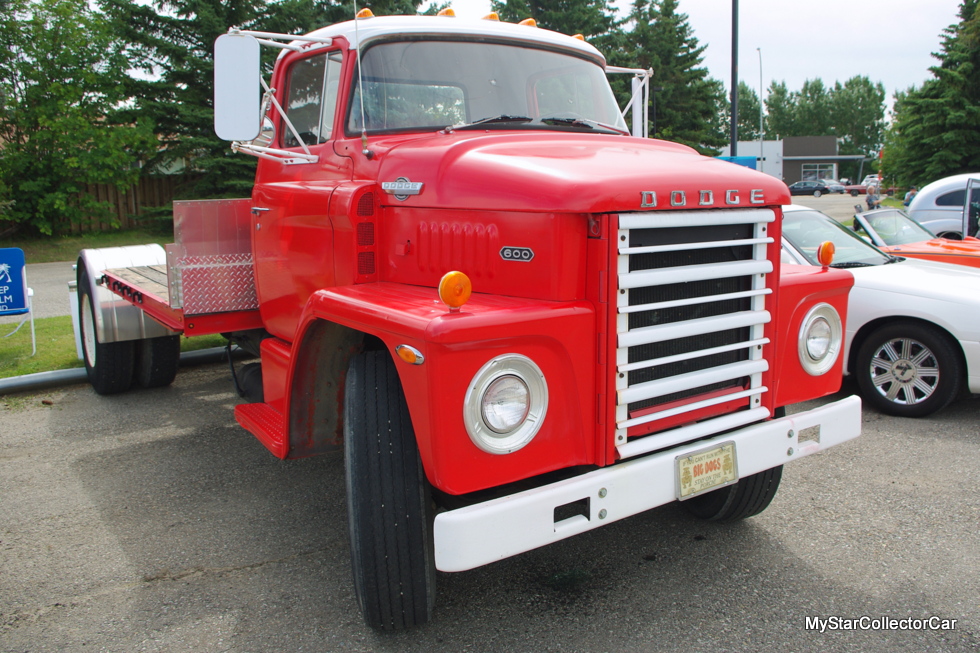 Daryl and Colleen Prokopiw were the owners of the big Dodge truck, although Daryl was more attached to the C-600 before they became its owners about 4 years ago.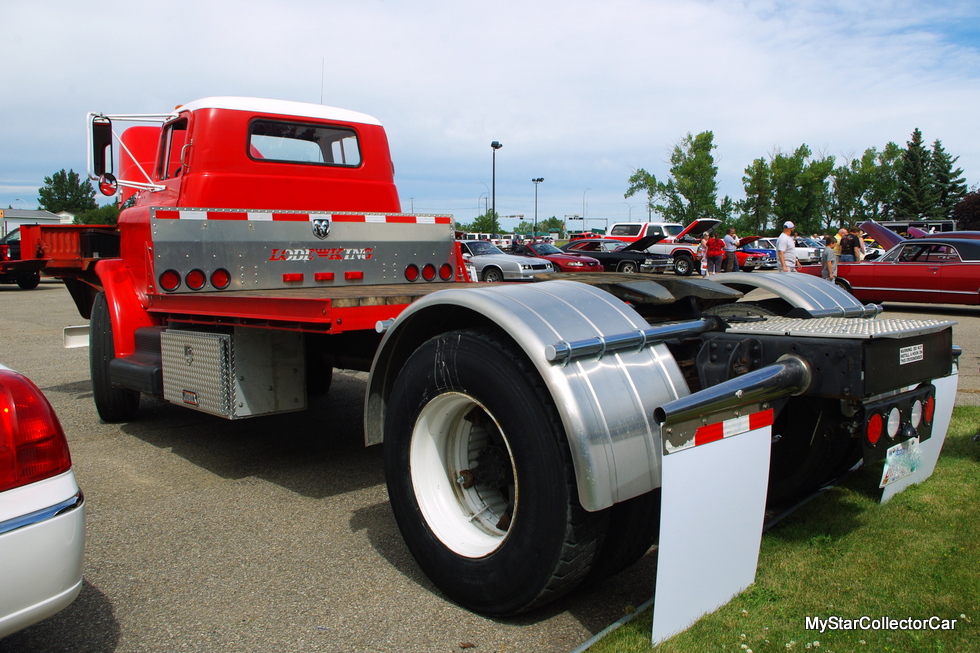 Daryl always wanted a big rig Mopar and spotted the C-600 sitting for about 5 years on a property near his home. Daryl described the Dodge truck as a rust pile, while Colleen had a more colorful reaction to the big truck when she saw it.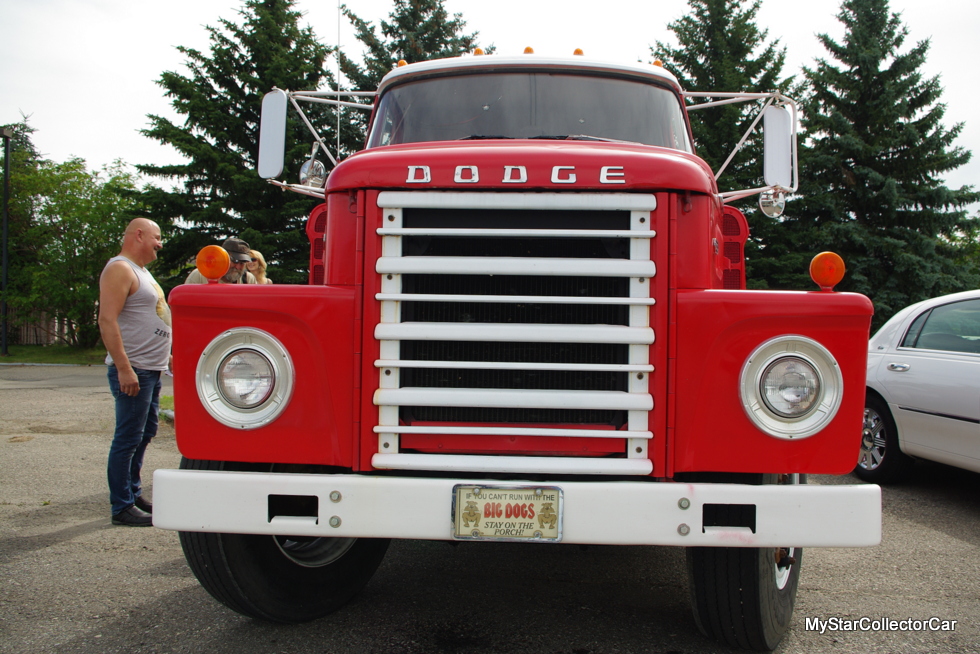 MSCC will avoid using Colleen's description of the abandoned truck to keep our G-rating, but it was not a flattering assessment to say the least.

Obviously the big Dodge truck required plenty of work, but Daryl was the man for the task. The 361 cubic inch truck engine was seized until Daryl was able to loosen the gas job with diesel fuel down the cylinders.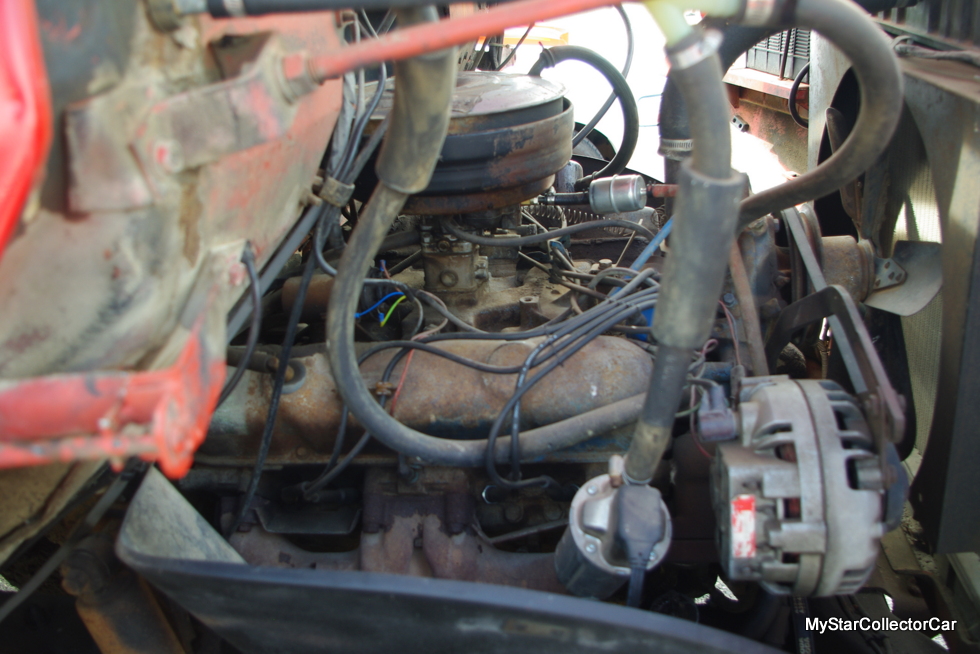 It took a month and a half for Daryl to loosen up the stuck engine, but now it "runs like a top ", in Daryl's words.
The truck was pretty filthy and required a tow home during which Colleen decided she was not steering the C-600 because of its untidy condition.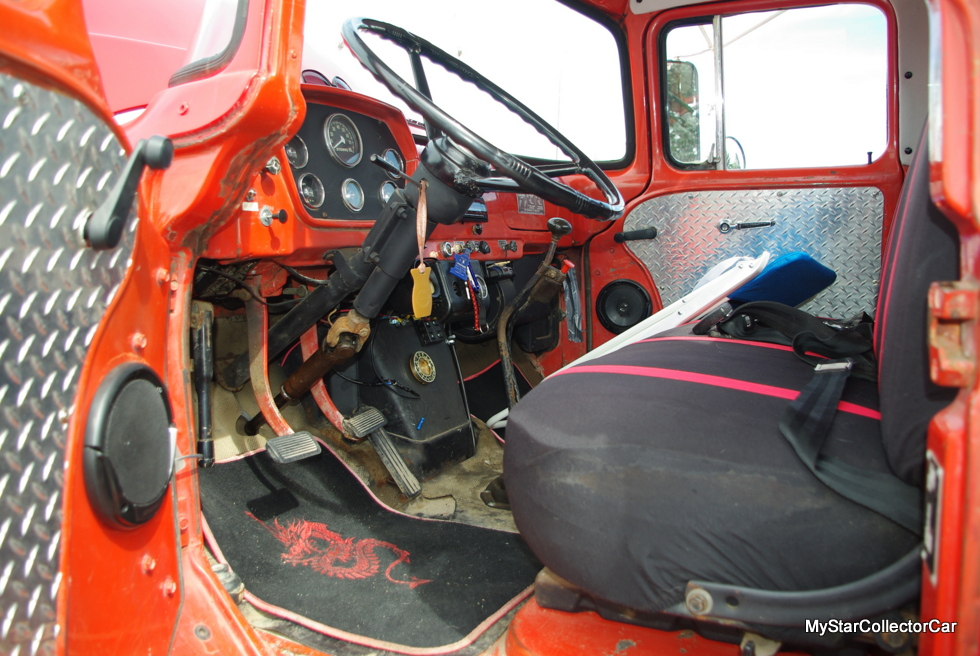 The Dodge was tough to keep running once it fired up, so Daryl decided to cut the clogged exhaust system to allow it to breathe easier. The more exhaust cut by Daryl, the more he found chunks of dry dog food in the exhaust pipes.
A hoarder/critter used the exhaust system for a warehouse and clogged the pipes with stolen chunks of dog food. Daryl found his C-600 ran better and better as the canine food clog was removed from the equation and the truck began set up a nice idle.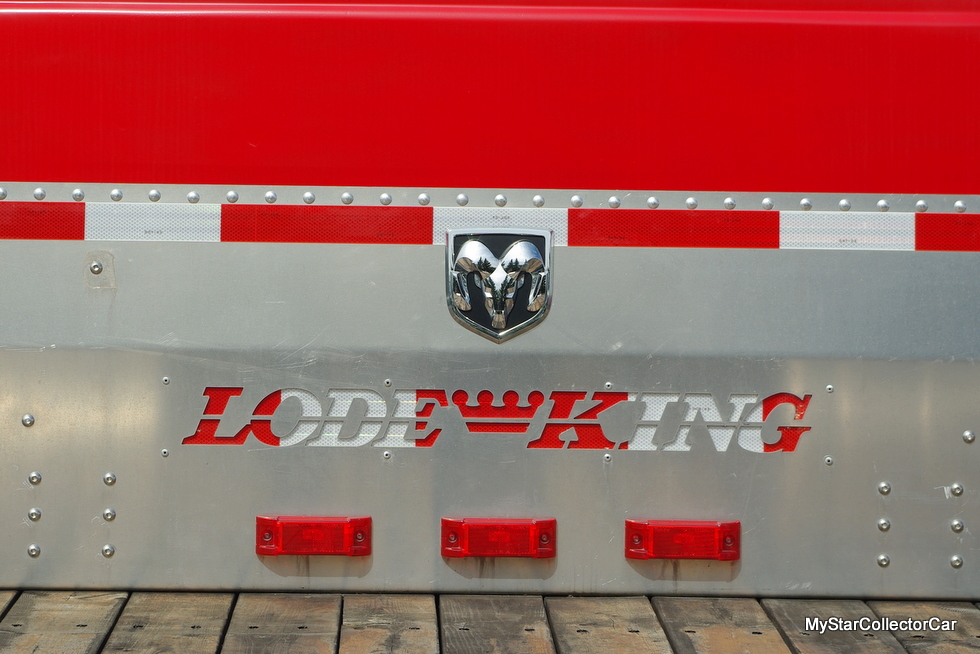 The C-600 was a hands-on project that required a new paint job because the original paint was essentially gone due to the big truck's long period off the road and in the elements.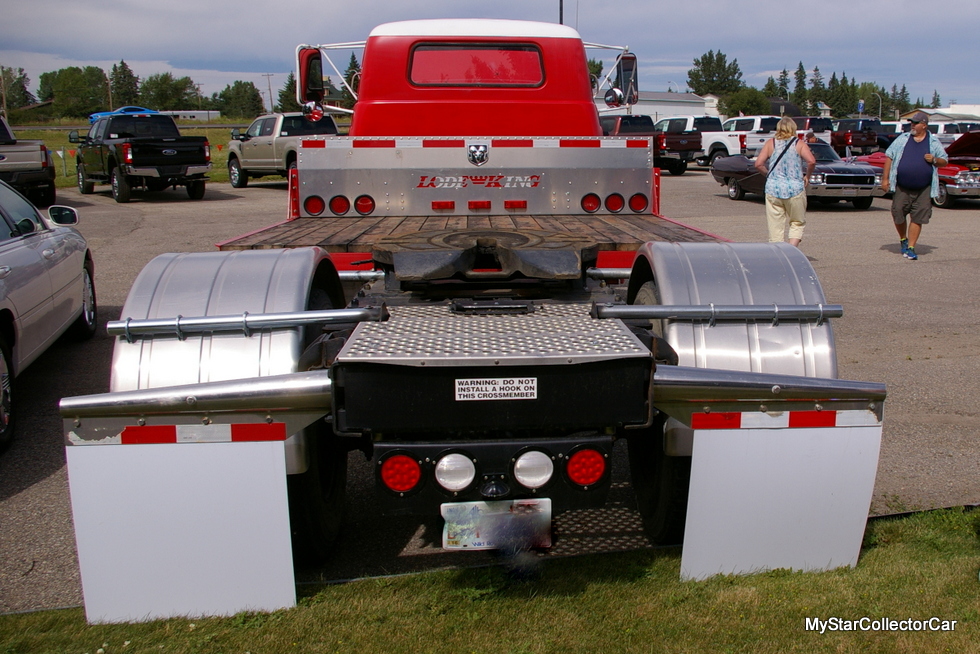 The big truck was repaired on Daryl and Colleen's driveway. The paint job was done on a "calm day with nobody around", in Daryl's words, so he could avoid neighbor problems with a potential overspray issue.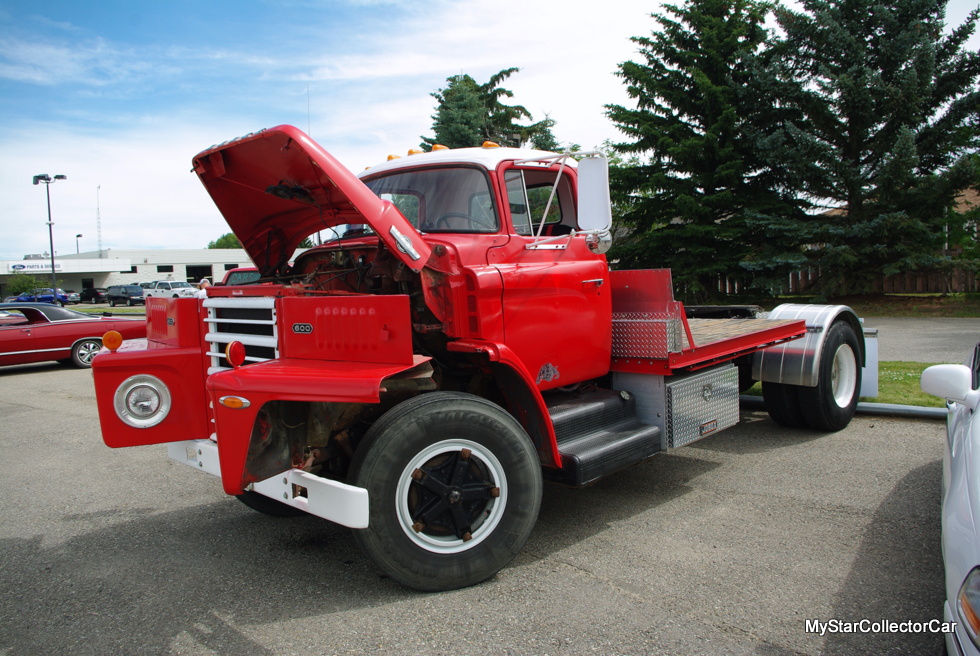 The Dodge C-600 still has its original 5th wheel hitch and is now used to tow the Prokopiws' new trailer to local camping spots. Daryl custom-built a rear deck for the truck and used a pair of after-market rear fenders to prevent mud and rocks from flying up behind his big Dodge.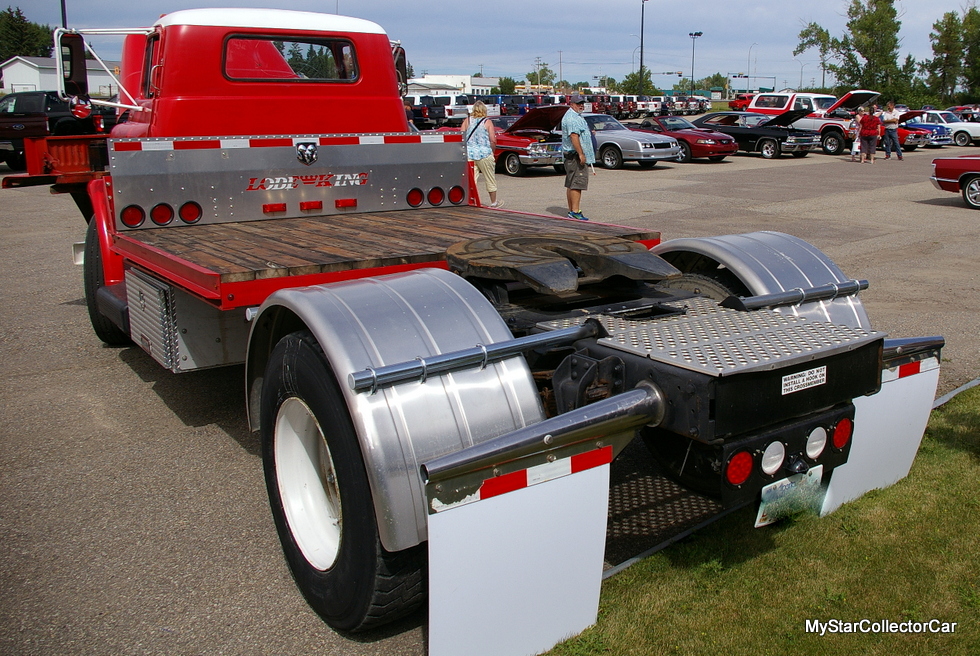 These days Daryl finds it's happy motoring for the big truck that nobody (including Colleen) wanted when it was abandoned on a nearby property.
Jim Sutherland
CLICK HERE to Like us on Facebook
CLICK HERE to Follow us on Twitter
CLICK HERE to Follow us on Pinterest
Please re-post this if you like this article.