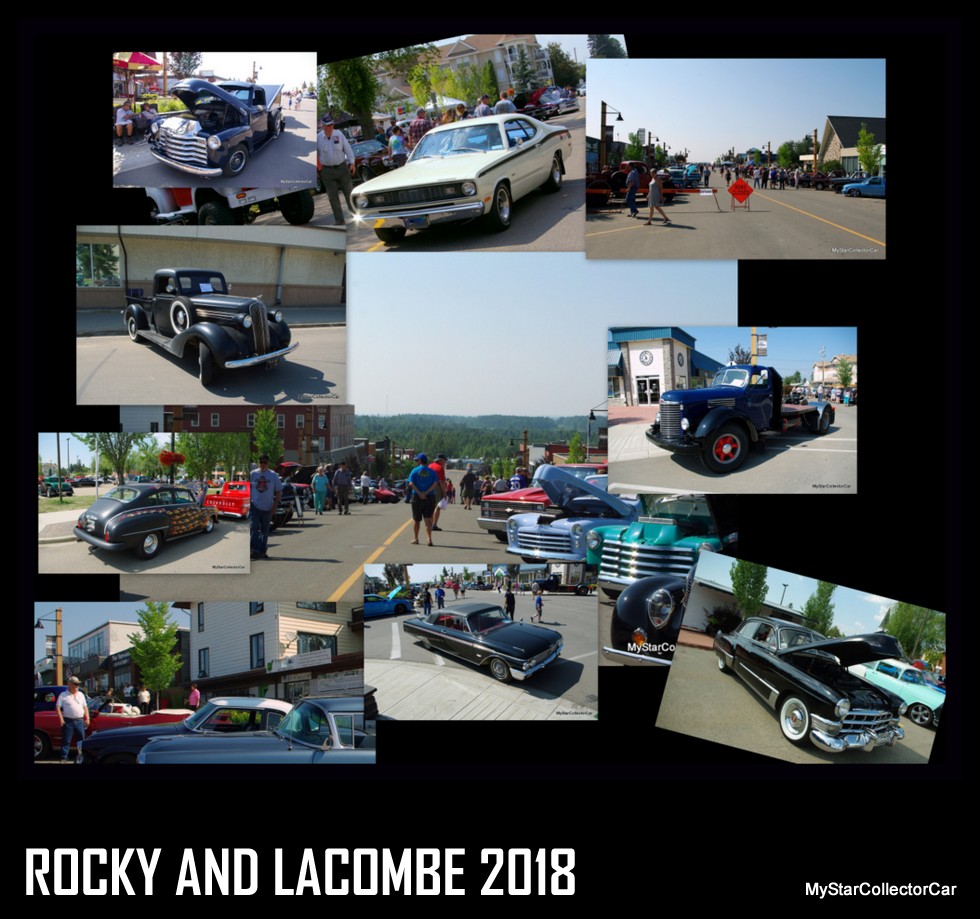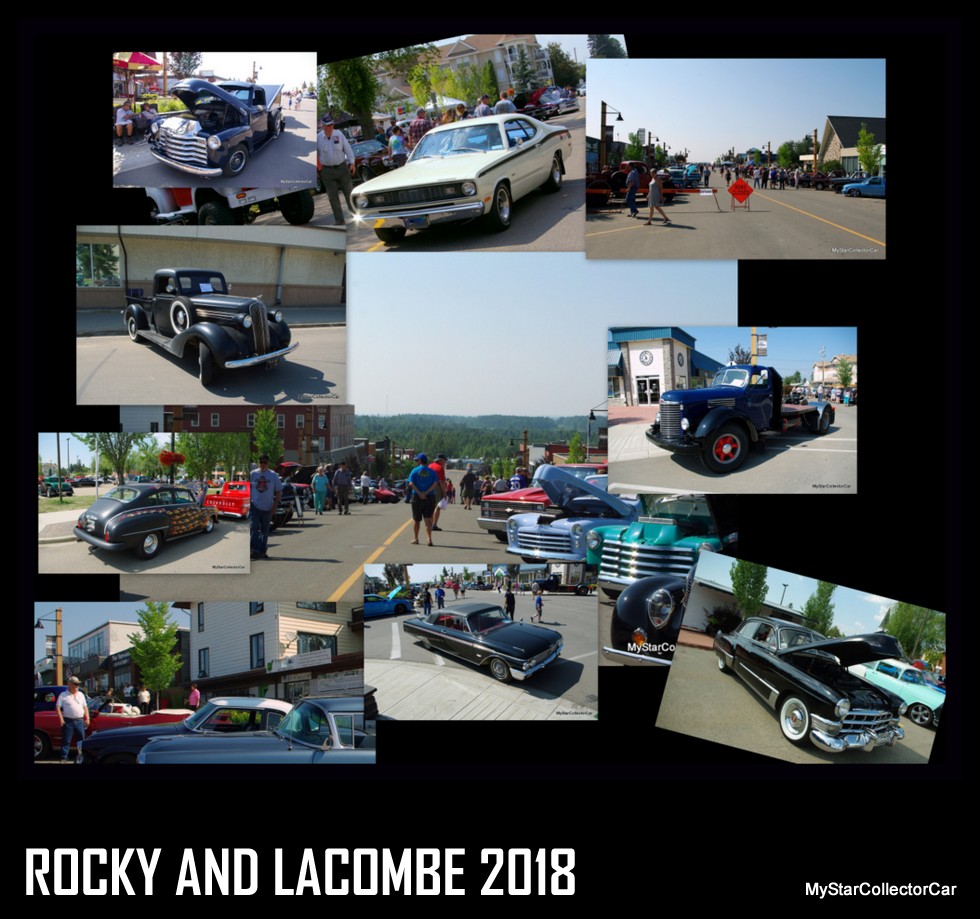 MyStarCollectorCar arrived in Rocky Mountain House, Alberta for their annual car show on Main Street and hit their show while 'Truckin' by the Grateful Dead was playing over their sound system.
Little did we know the famous Dead song would almost become the theme tune for the event because we found plenty of very cool trucks at the Rocky car show.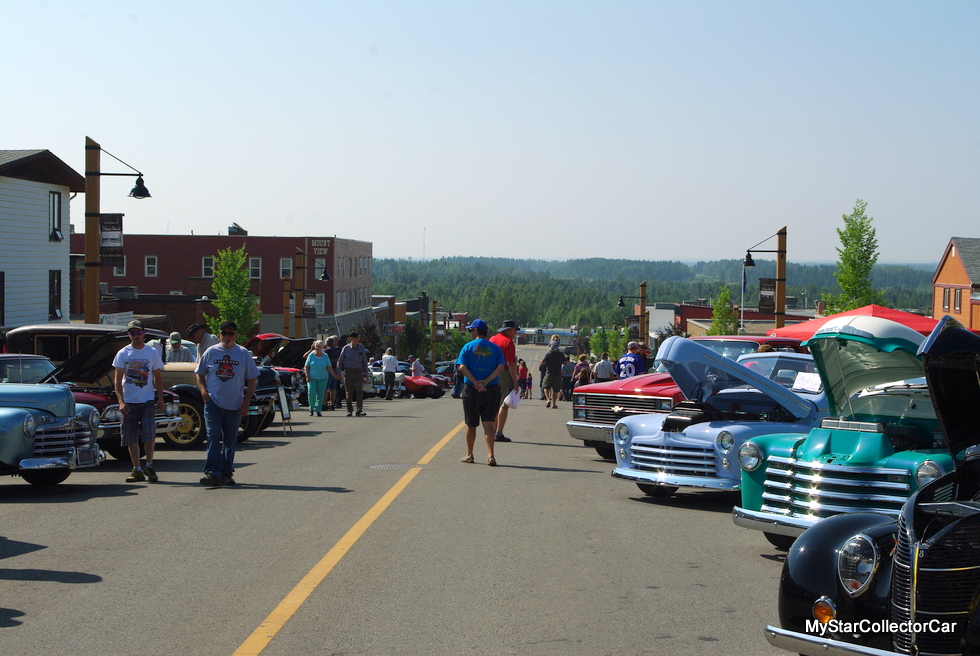 The first was a large-and-in-charge 1949 KB7 International Harvester heavy truck that gathered plenty of attention from curious onlookers. Not surprisingly, the story behind the big truck involved sentimental reasons why its owner decided to restore the 69-year-old road warrior back to its original glory.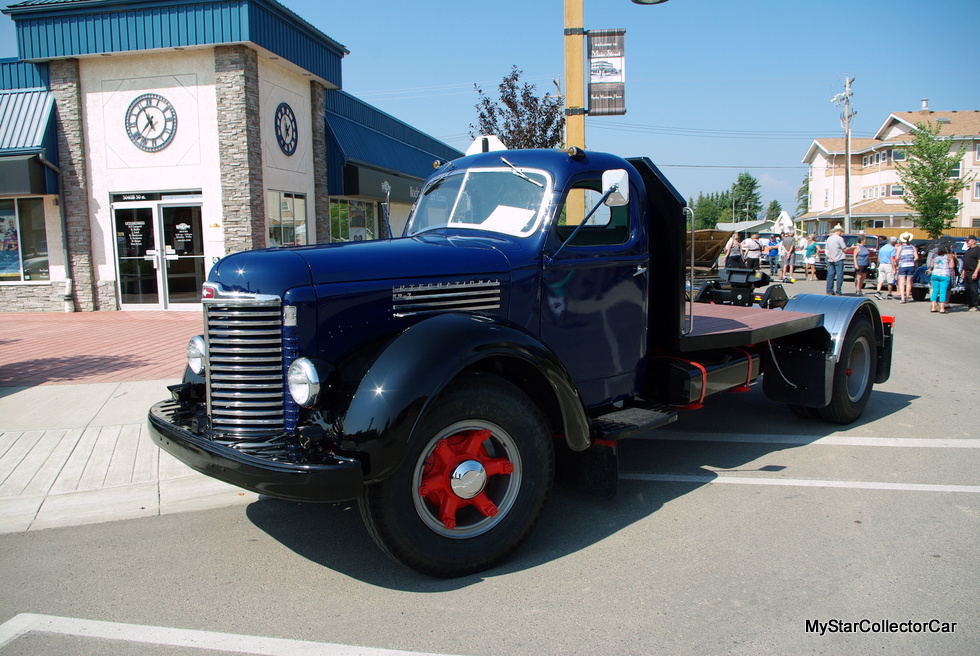 Find out why and how in a future MyStarCollectorCar article.

A 1936 Dodge Lc (Light Duty) pickup was also at the Rocky show and the truck arrived in its low mileage glory.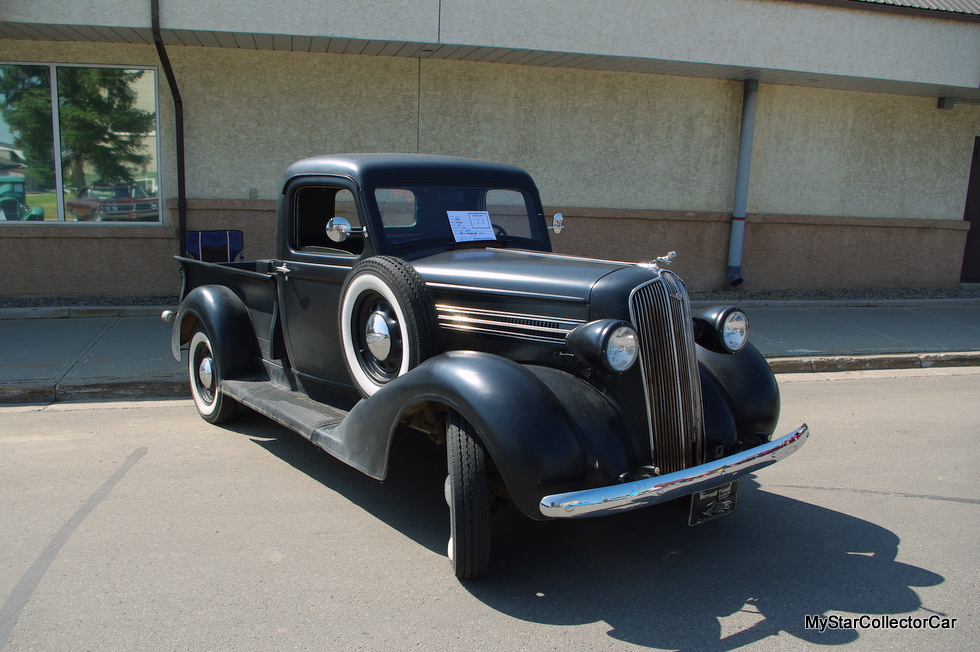 How a truck survives 82 years intact is a story unto itself-and it's one that MyStarCollectorCar will reveal to our readers in a future piece.
A 1949 Chevy 1300 truck resto mod pulling a custom-built trailer also caught our attention at the Rocky show.
This truck has been with one family since Day One and MyStarCollectorCar will tell its entire tale in a future story. Note to our non-Canadian readers: Chevy called the US-built 3100 model a Chevy 1300 model in Canada.
A 1947 Dodge Power Wagon restored back to its original glory was definitely in the spotlight at the Rocky show and got plenty of attention.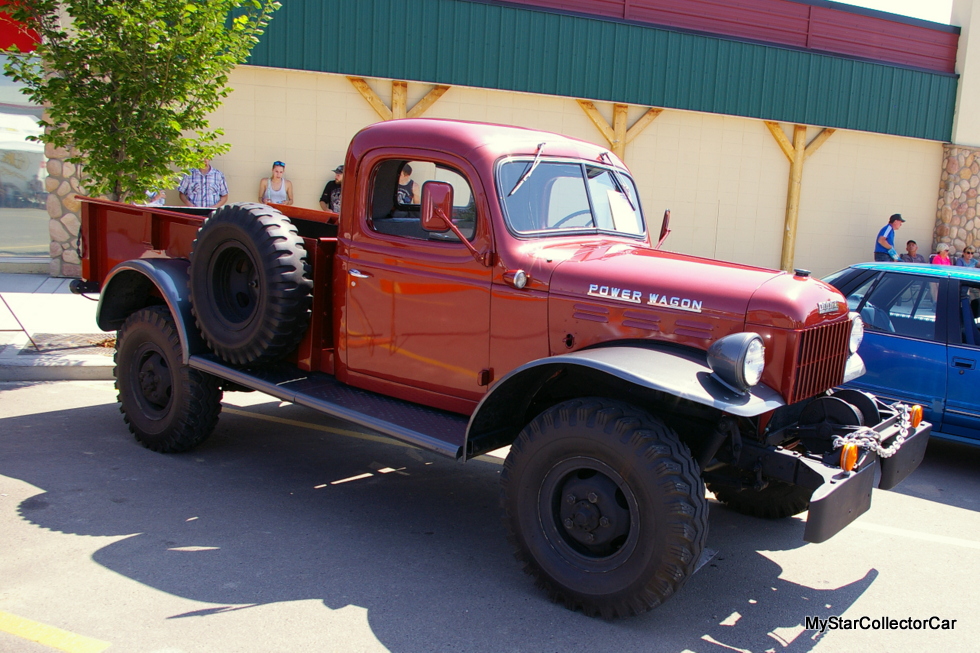 Many of the younger spectators had likely never even seen one of these famous workhorse trucks in their lives before the Rocky show.
At this point, MyStarCollectorCar would like to thank the Western Wheels Classic Auto Club organizers and volunteers at the Rocky show for their help in locating the owners of a few of these trucks. You made it happen for us and we are grateful for your help.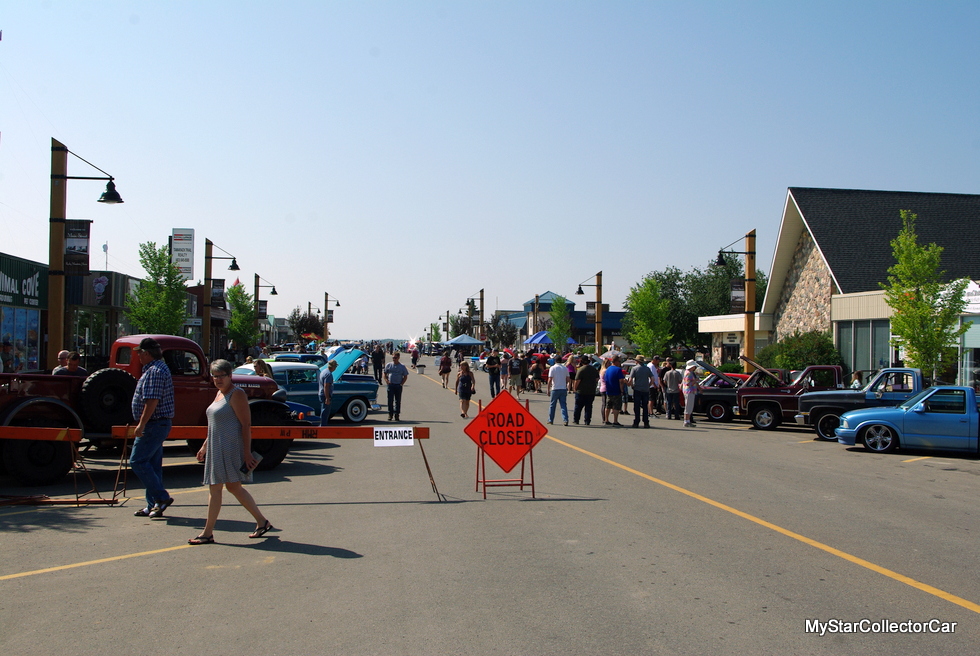 For example, these people helped us track down the Power Wagon's owner and he was able to provide its back story, along with a look under the hood at its original flathead six engine.
There were also plenty of very cool cars at the Rocky show. A 1962 Ford Galaxie 500 XL convertible was a prime example of a big American drop top from the Kennedy era and MyStarCollectorCar was able to interview its owner.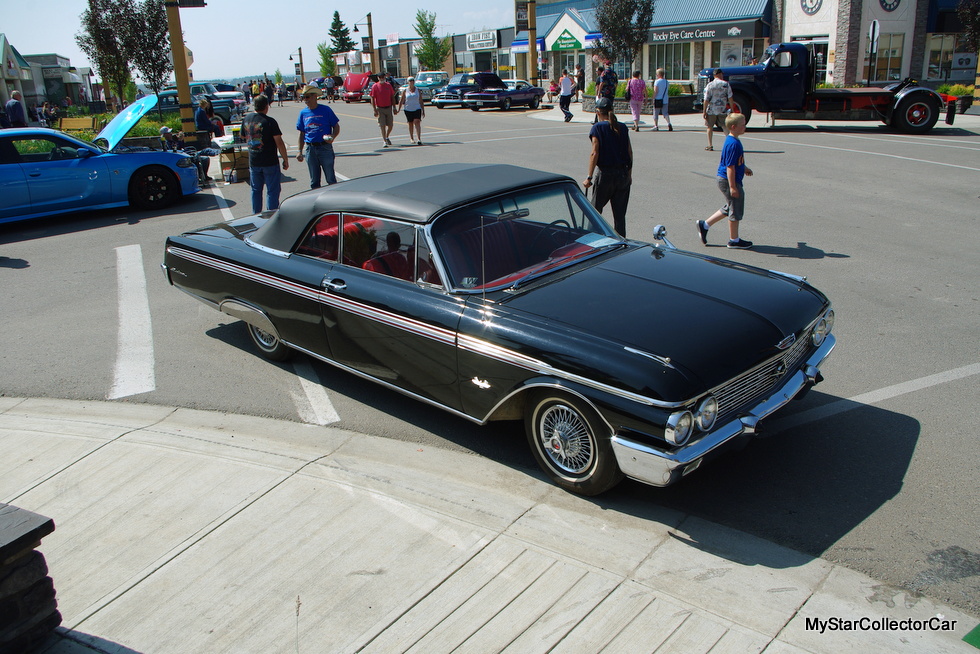 Our readers will be able to read all about this beauty in a future MSCC story.
A 1953 Studebaker two-door sedan was built and then driven a lot by its very adventurous owner.
He provided a solid interview about his travels in the resto mod Studie and MyStarCollectorCar will provide our readers with his story about the car in a future article.
Rocky Mountain House enjoyed a bright and warm summer day for their event and it was a perfect day for the owner of a highly customized 1947 Ford convertible to enjoy the afternoon. There is no part of a project done to this level that is easy because it requires a massive amount of time to produce this build quality.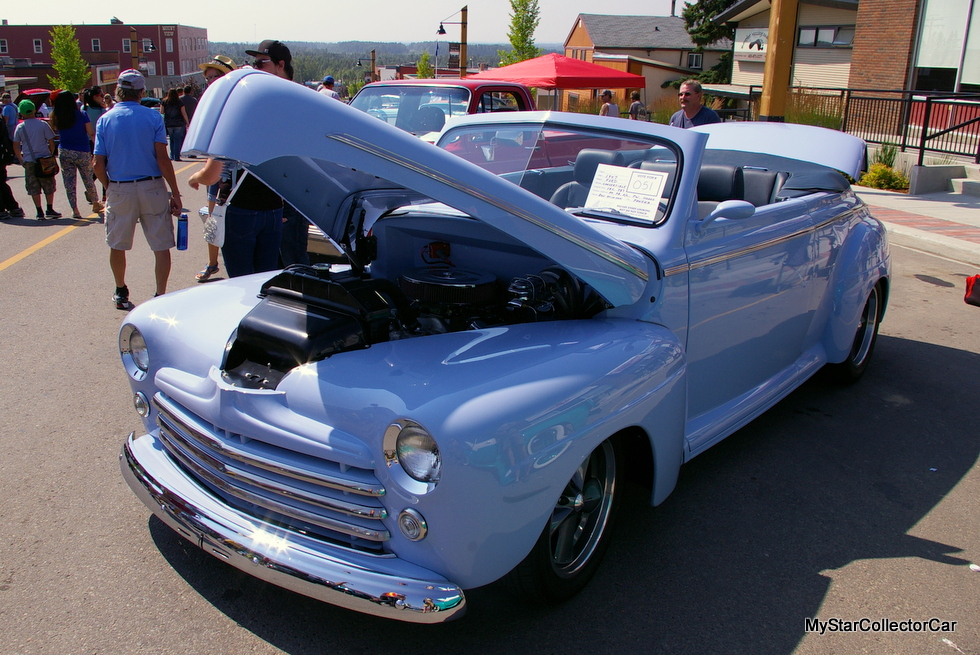 The details behind this incredible custom Ford will be available to our MyStarCollectorCar readers in a future story.
We mentioned that MyStarCollectorCar was able to attend two shows this past Saturday. The second show took place about an hour away in Lacombe, Alberta.
The drive between the two towns provided a stunning array of scenic highlights because MyStarCollectorCar took the back roads to attend the Lacombe car show.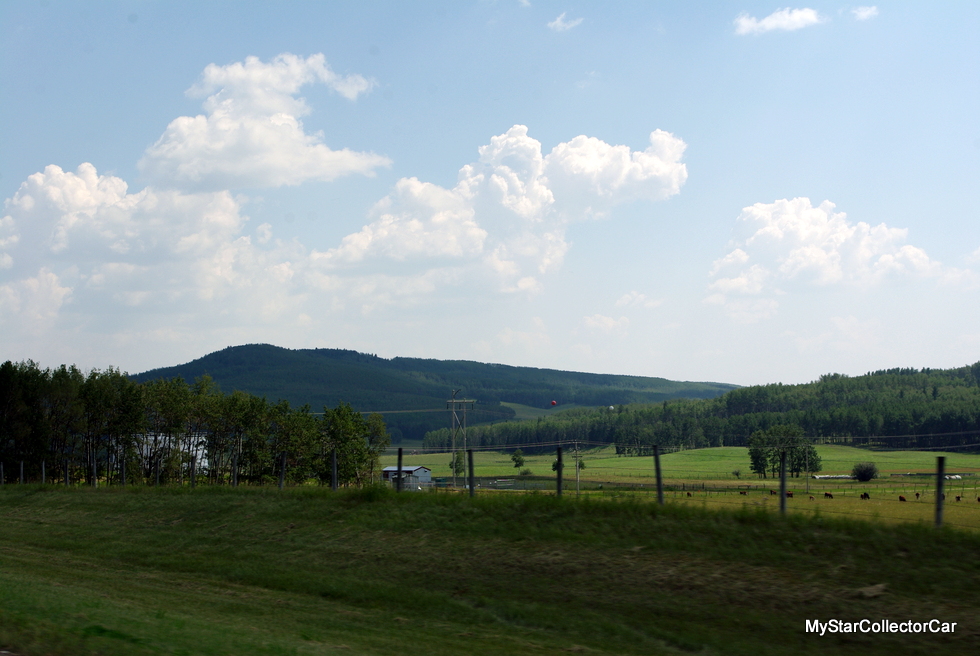 The view when we arrived at the Lacombe car show was also stunning because of the entries. A rare 1951 Dodge Kingsway two-door fastback was at the show and MyStarCollectorCar managed to get the story behind this unique Mopar.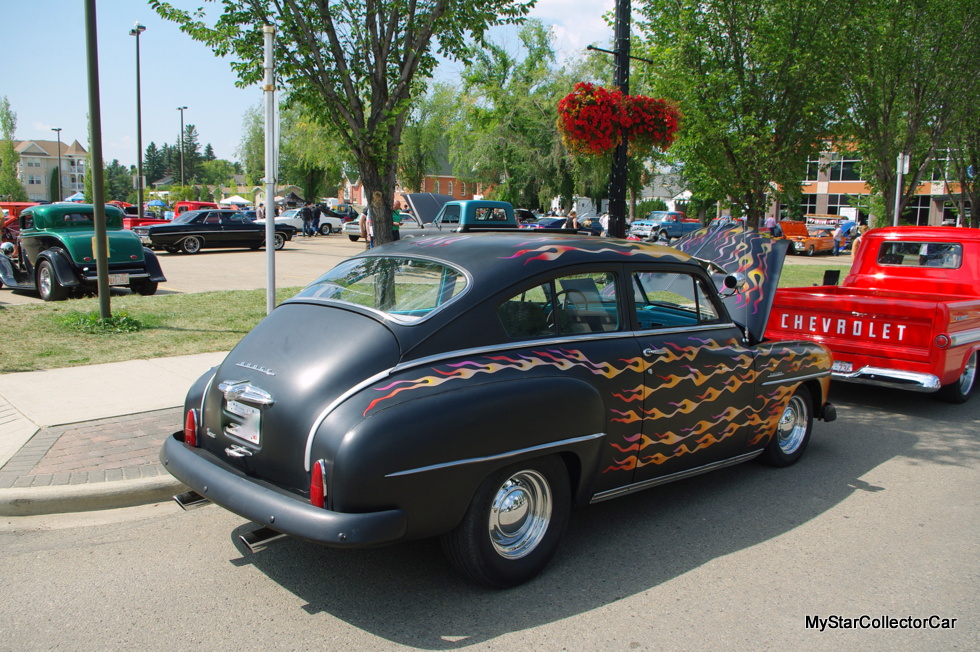 Look for the Dodge's full story in a future MSCC piece.
MyStarCollectorCar thoroughly enjoyed this past weekend's car show double-header and would like to end the festivities on another musical note because we discovered a "long black limousine" (song of the same name made famous by several artists such as Elvis, Merle Haggard and OC Smith) at the Lacombe show.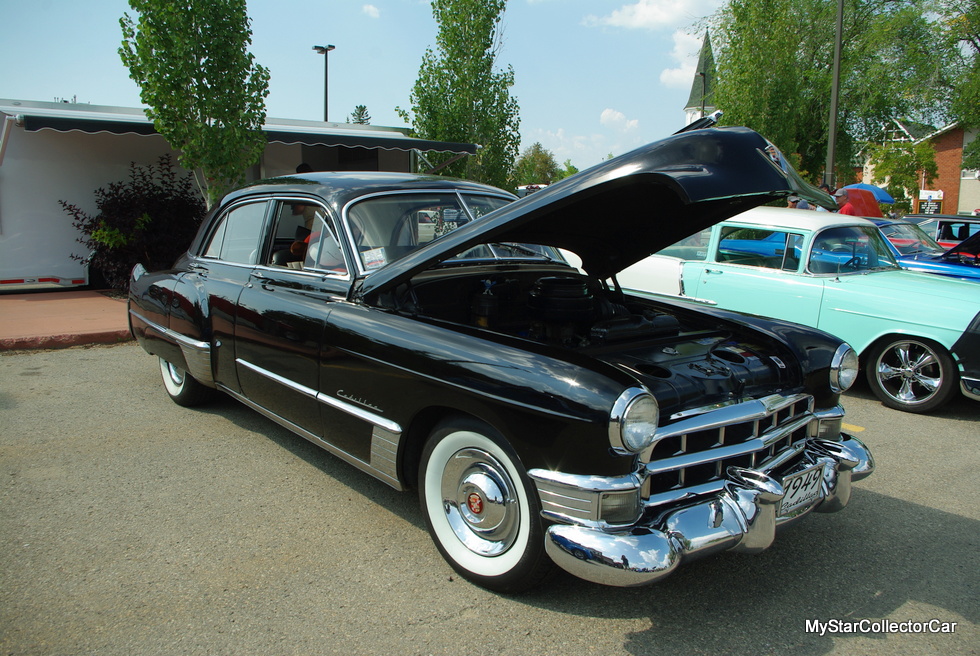 The car in question was a 1949 Cadillac four-door sedan that was used as a funeral car during its heyday almost 70 years ago. It current owner was able to preserve its original black paint and power train while the big Caddy was readied for its new life on a non-funeral road: attending car shows. Look for its full story in a future MyStar article.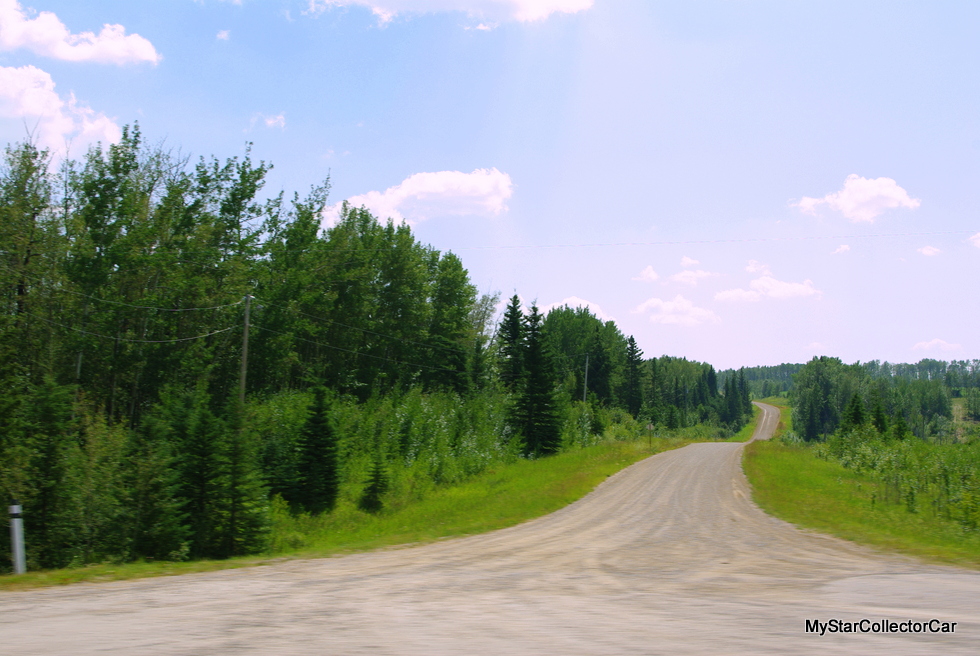 See you on the road-or at the next show-we would even take a ride in that long black limo Caddy as long as it's still retired from its last job.    
BY: Jim Sutherland
Jim Sutherland is a veteran automotive writer whose work has been published by many major print and online publications. The list includes Calgary Herald, The Truth About Cars, Red Deer Advocate, RPM Magazine, Edmonton Journal, Montreal Gazette, Windsor Star, Vancouver Province, and Post Media Wheels Section.