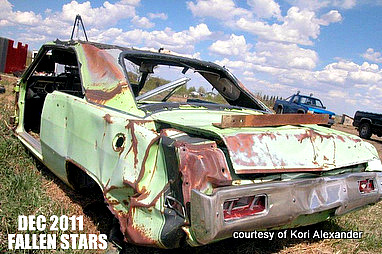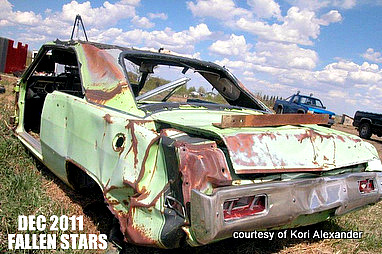 DECEMBER 2011: FALLEN STARS-CLASSIC MOPARS IN RETIREMENT PHASE
Kori Alexander is a legendary Mopar guy and he's covered thousands of miles in his quest for the ultimate project. Happily enough, he took a camera along on many of his quests.
These cars were found in the Northwest US and Canada over the course of several years and they capture an era when these were plentiful-most car guys would call it the golden era.
Welcome to December 2011 Fallen Stars…a look back at what truly was a golden era.
Many thanks to Kori for his camera work.

For past Fallen Star please click here…https://www.mystarcollectorcar.com/3-the-stars/fallen-stars.html