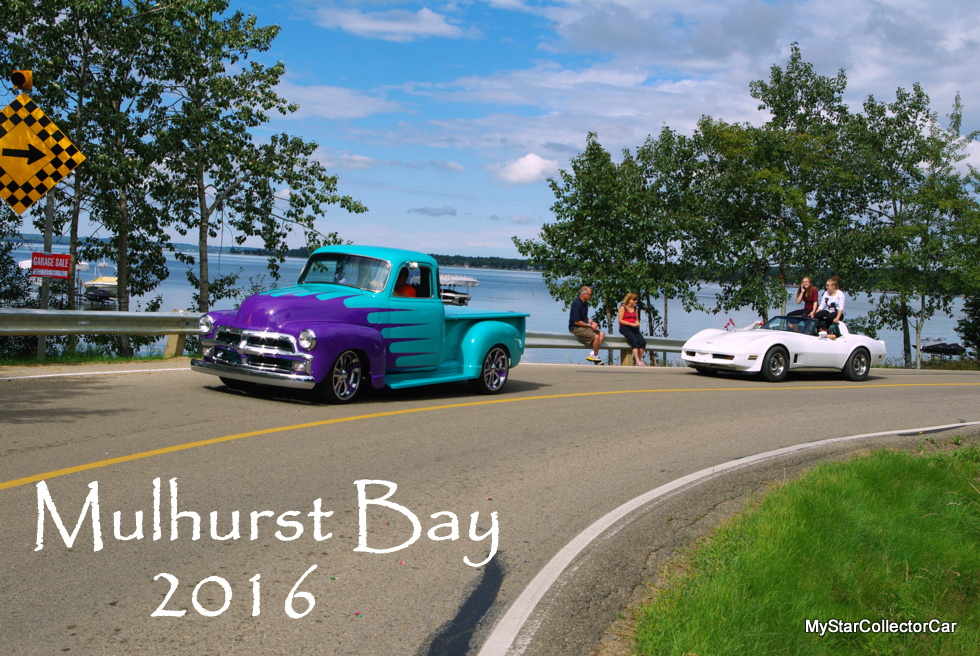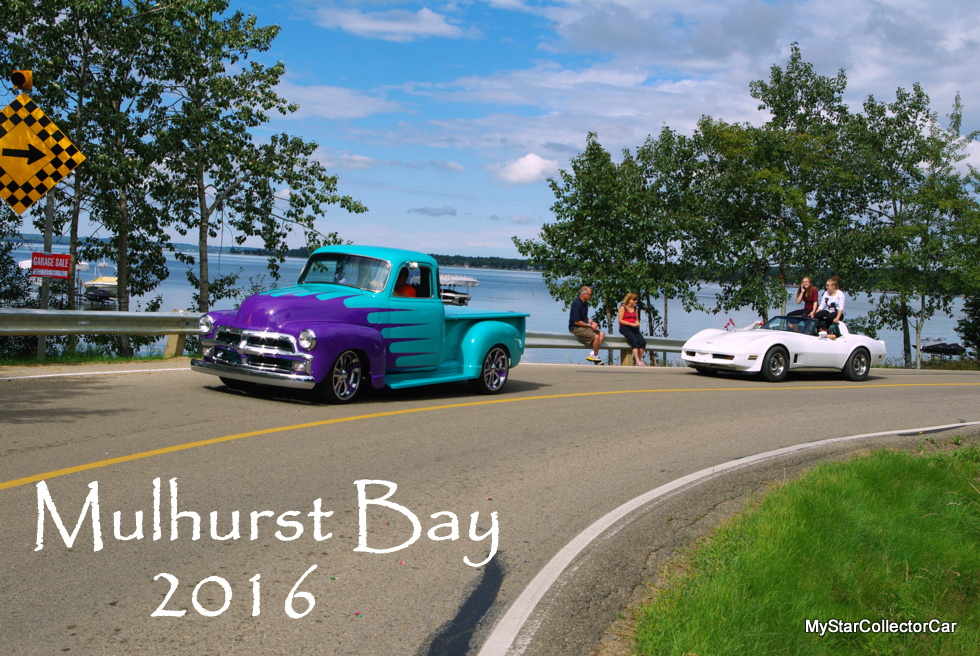 Mulhurst Bay is a small lakeside community that makes you feel like you have stepped back in time and returned to a bygone era.
'The pace is laid-back and there are no plans to change this little community into a monster resort town that loses its heart and soul in the process.'
The annual Mulhurst Bay car show is part of the little town's annual summer celebration and we look forward to our visit every year.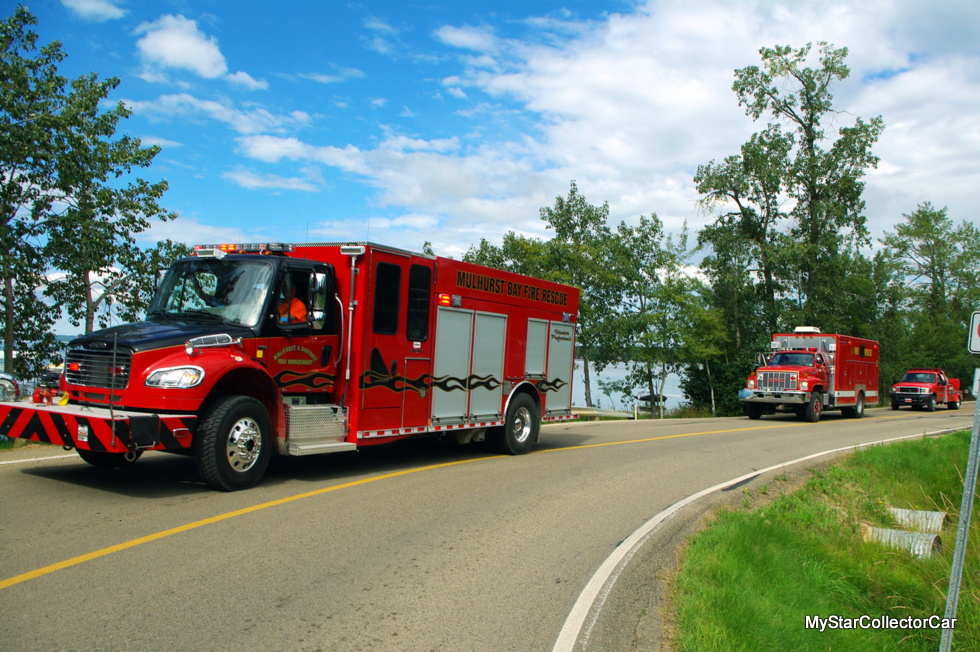 The world's shortest parade along the lake shore road takes about five minutes and includes some of the participants in the car show.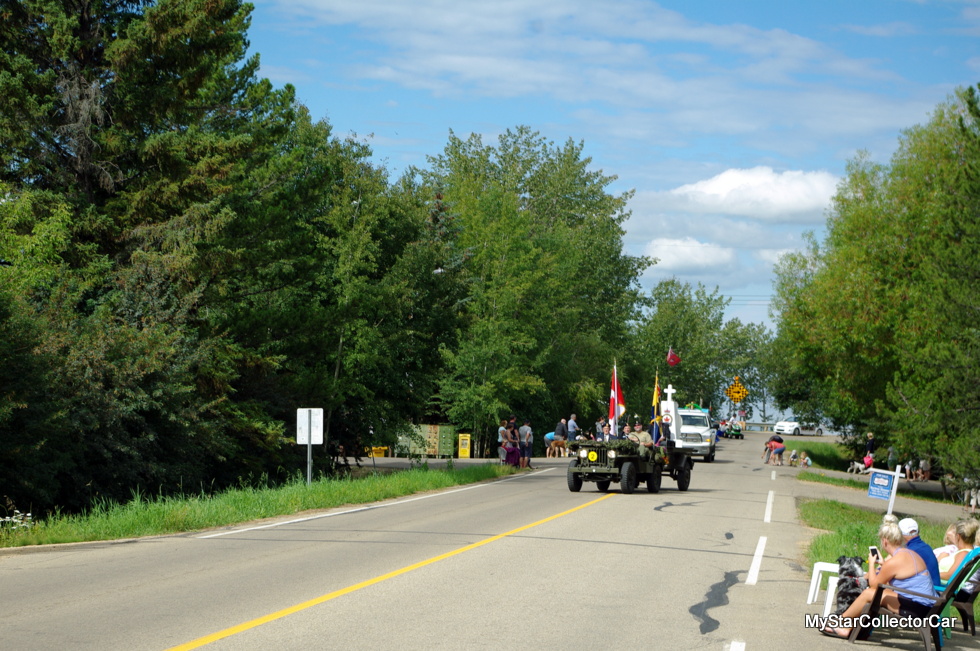 The vehicles head directly to the Mulhurst Bay community center for the show after the parade and we followed them to their destination.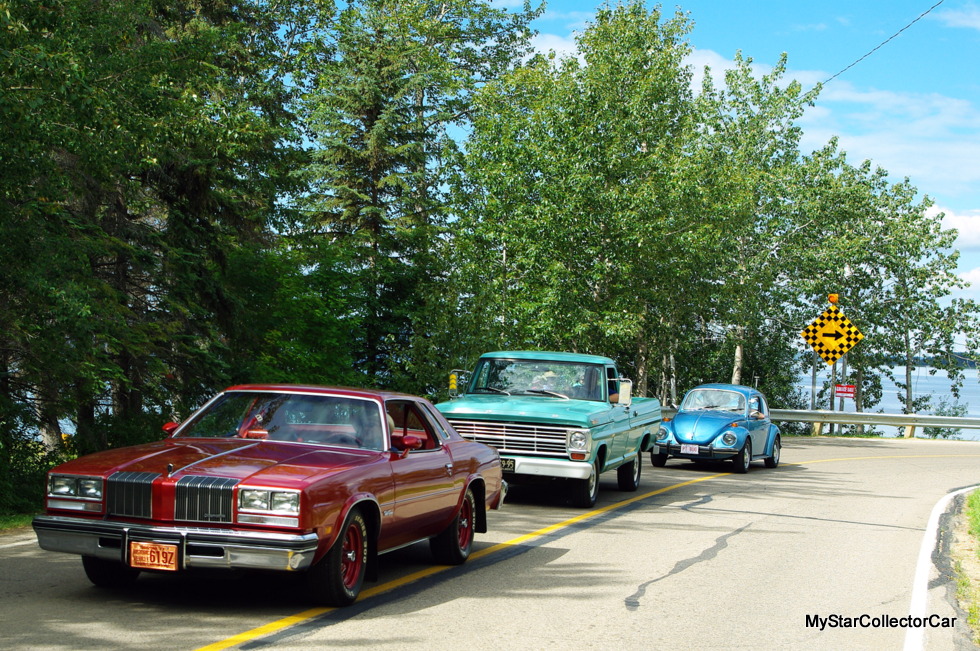 A beautiful 1965 Lincoln Continental caught our attention when it arrived at the show. These cars were large and in charge when they first hit the showroom 51 years ago and they still look that way in 2016.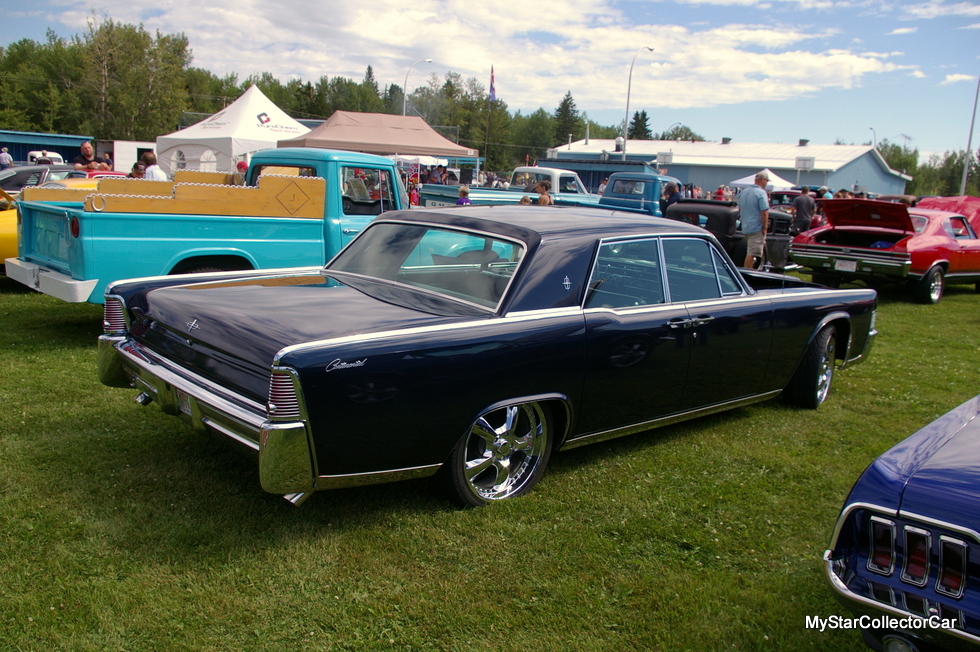 The owner has done a few modifications to the big Ford, including a paint color change. Sharp-eyed MyStar readers will notice the blinged-out wheels and we will explain why they are part of the Lincoln's transformation in a future MSCC article.
The Lincoln owner had a cousin at the show and he was the proud owner of a 1974 Plymouth Duster with a factory 360 under the hood. Even better, he has been the proud owner of the Duster since it left the dealership 42 years ago.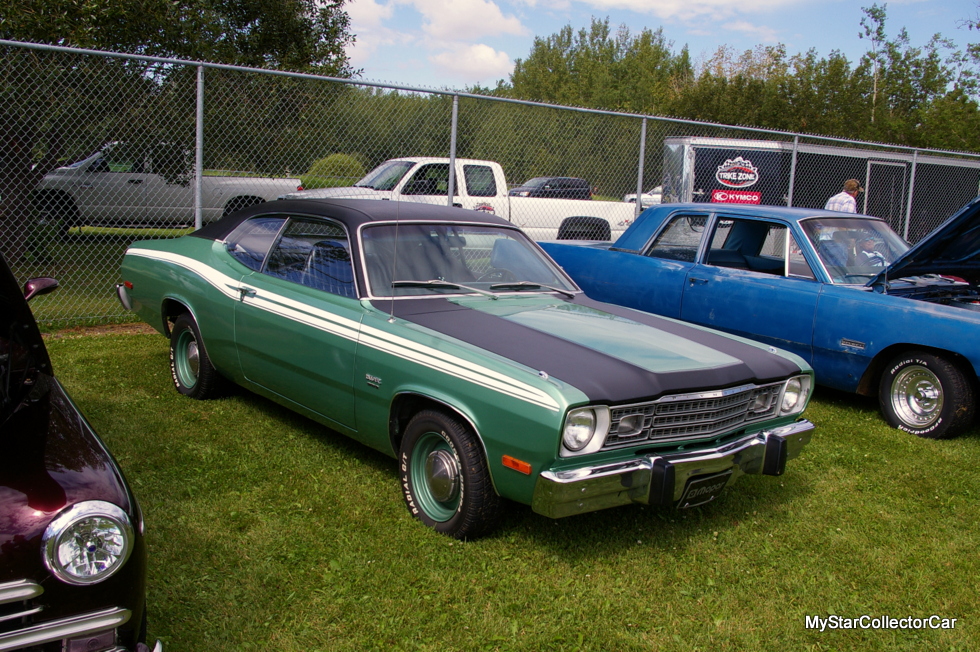 Find out how he was able to keep his Duster in such fine condition when you read the full story in a future MSCC piece about this Me Decade Mopar.
A 1969 GMC pickup truck with its factory big block under the hood was on our radar and we managed to track down the owner of this well-preserved beauty. The GMC's owner turned out to be a woman who was easily one of the most enthusiastic car girls that we have encountered this summer.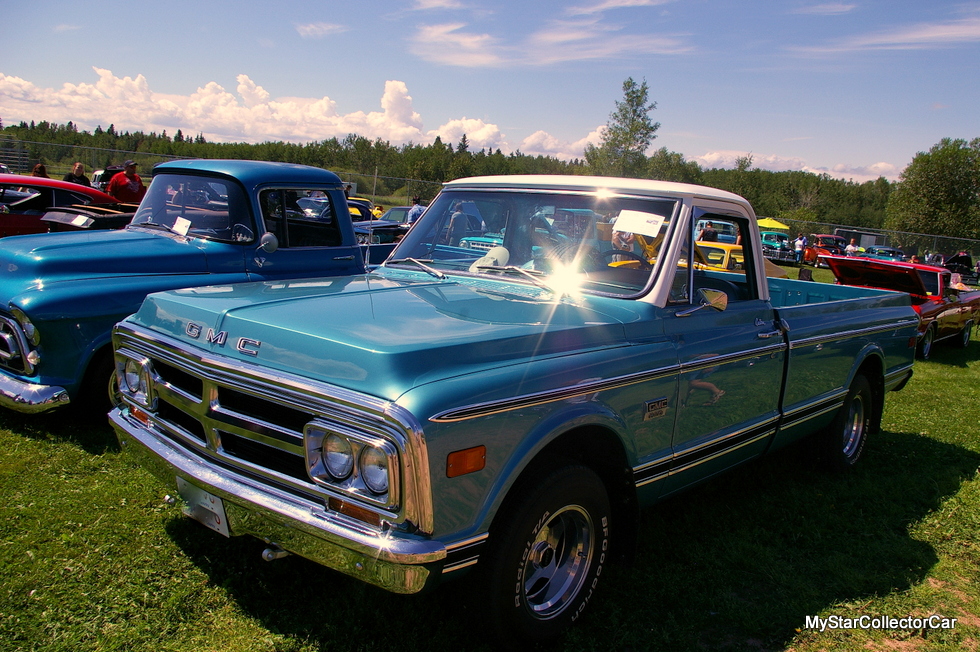 Find out more about her and her truck in a future MSCC article that will shed light on an owner who learned how to drive pickup trucks on her granddad's farm when she was about 11 years old.
A 1953 Chevy panel truck will get a lot of admiration at every car show. Not many of these 63-year-old commercial rides are left on the roads after all these decades, and even fewer of them have as good a back story as this truck.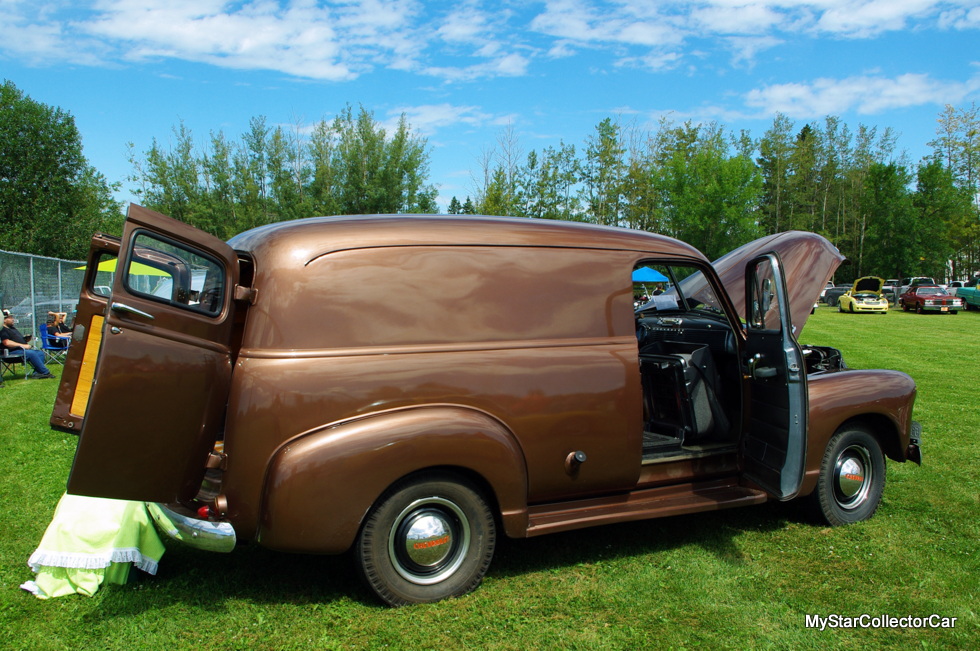 Our readers will be surprised to learn the history behind this '53 Chevy panel in a future MSCC piece. Let's just say this truck has a great story behind it.
A 1927 Studebaker Erskine resto mod is now a complete street monster because its owner had the vision and talent to build this mild-mannered Studie into a stone-cold killer.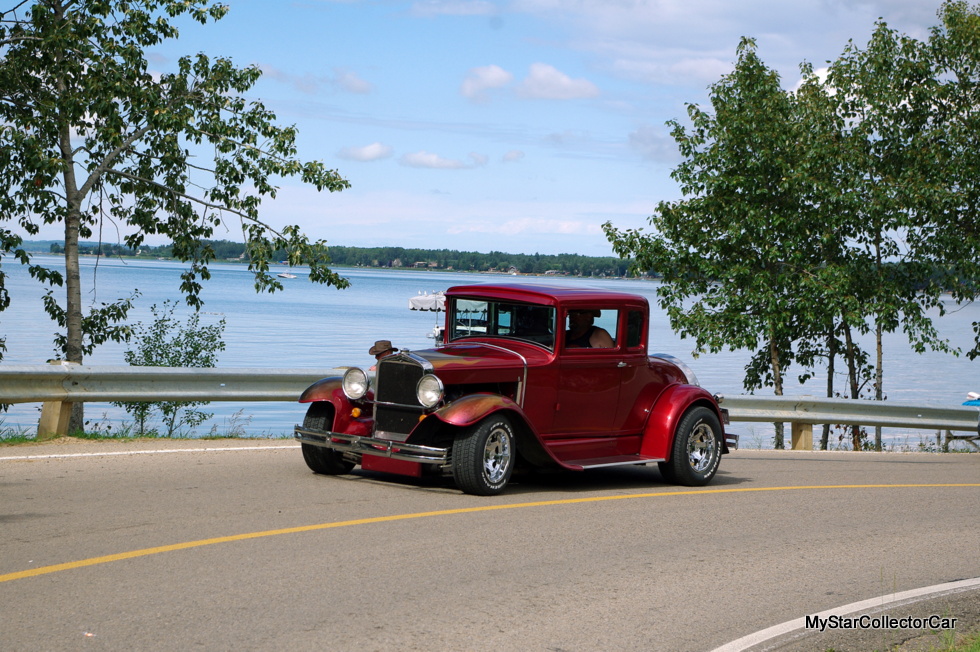 Find out what the Studie's colorful owner had to say about trailer queens and checkbook car guys in a future MSCC piece.
On a final note, we spotted a very cool 1954 Chevy station wagon in original condition parked in a local Mulhurst Bay resident's drive way. He had his vintage wagon out for a tour that included a little time at the car show.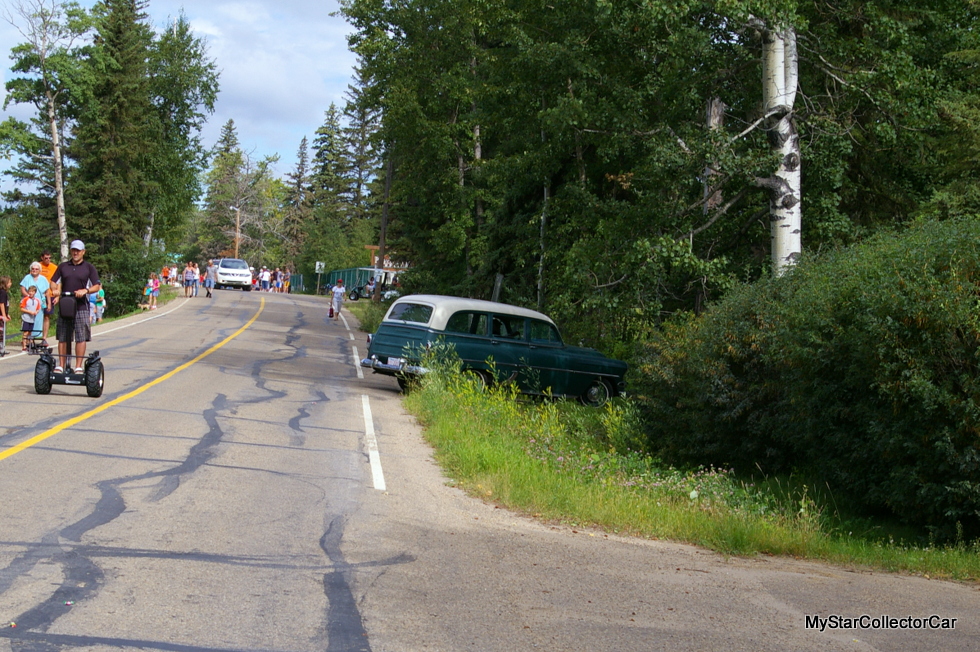 We never actually met the Chevy's owner but he gets our vote for coolest Mulhurst Bay resident.
Jim Sutherland
CLICK HERE to Like us on Facebook
CLICK HERE to Follow us on Twitter
CLICK HERE to Follow us on Pinterest
**Please re-post this if you like it.