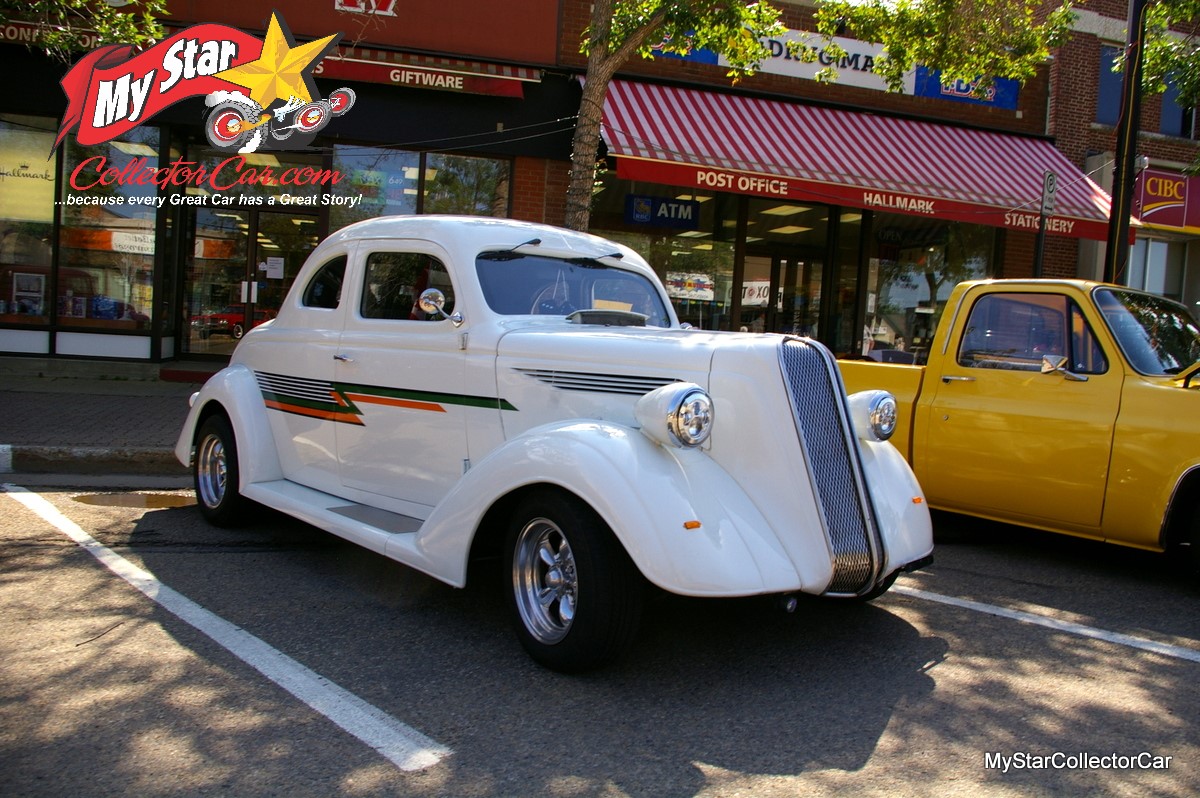 Nash was a reasonably big player in the domestic automotive game during its early years.
Not Big Three-sized, but innovative enough to survive in the bloodbath known as the early days of auto manufacturing.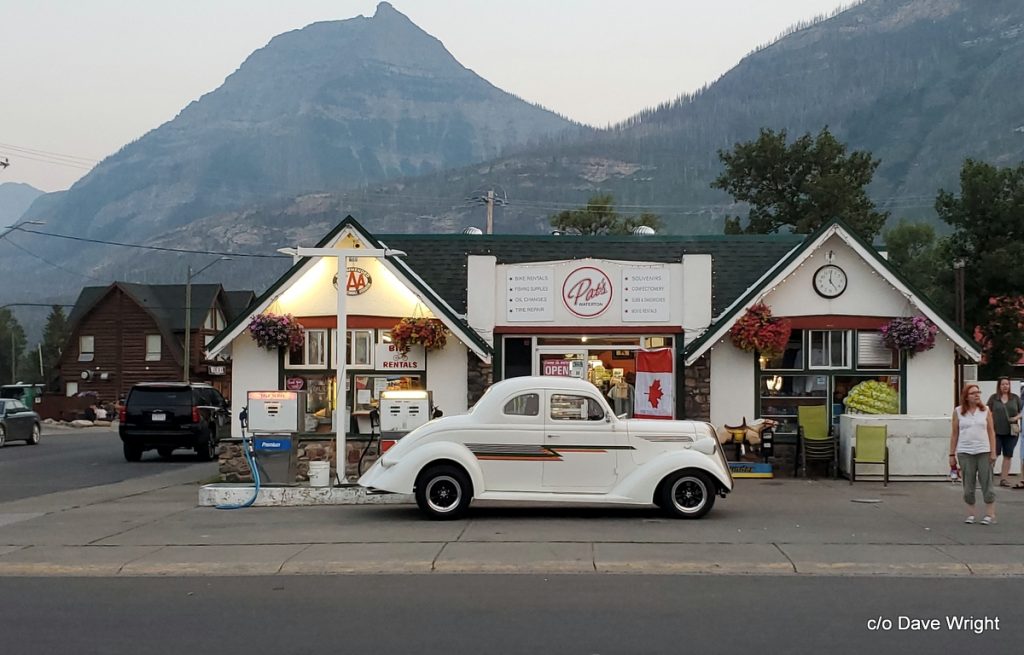 The 1930s was a tough decade to sell cars because it was an economic wasteland that produced the Great Depression. Nash felt the financial pain more than bigger domestic car builders, but nobody could question the company's dedication to style and quality during the Dirty Thirties.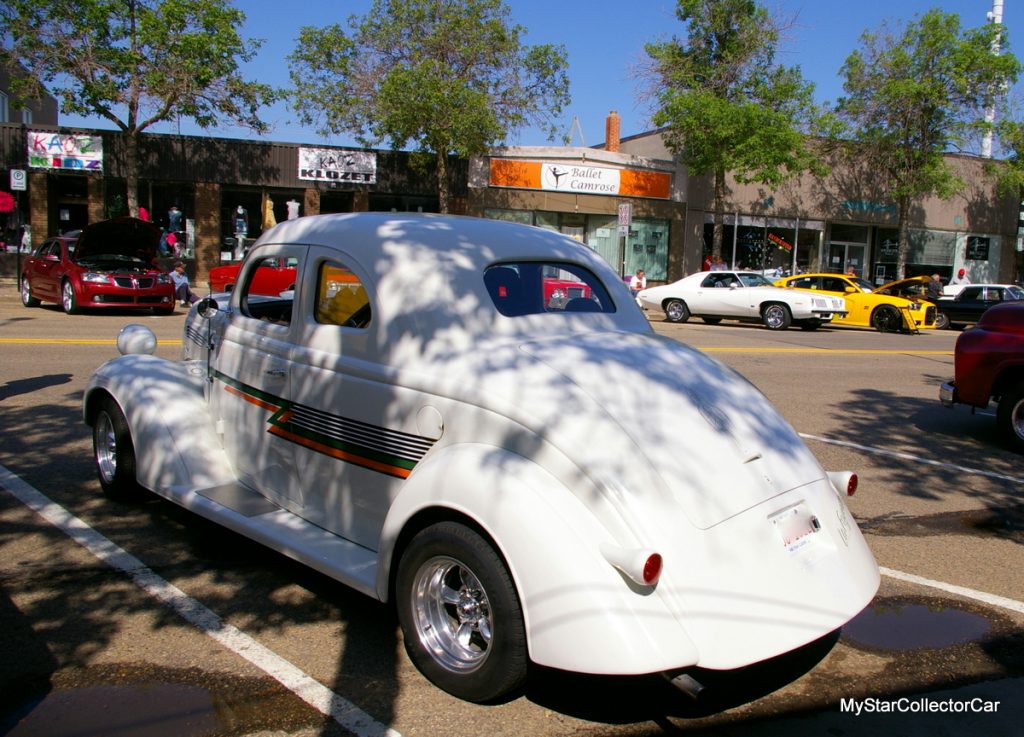 A 1936 Nash Lafayette resto mod caught MyStarCollectorCar's attention in a big way when we spotted it on the streets at a summer car show. The natural good looks of the car were enhanced by its custom touches, so we tracked down the owner to get the story behind his unusual rod.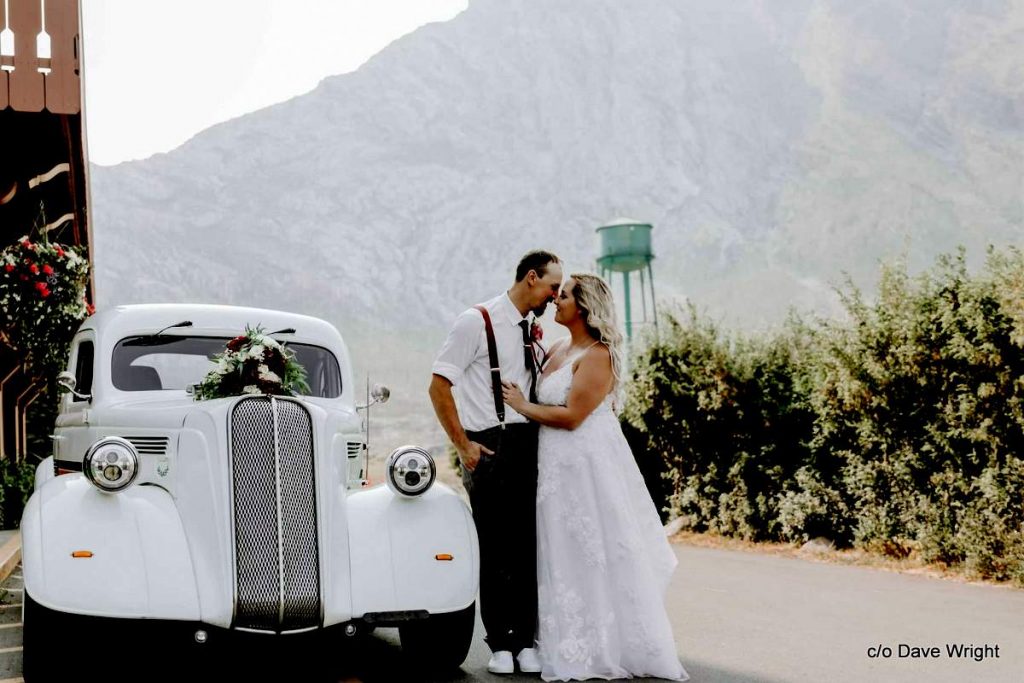 The Nash's owner was a dedicated car guy named Dave Wright and he became its owner this past spring after a complicated sales process. Dave lives in western Canada and the previous owner lives in New Brunswick, an eastern Canadian province with a large segment of French-speaking residents.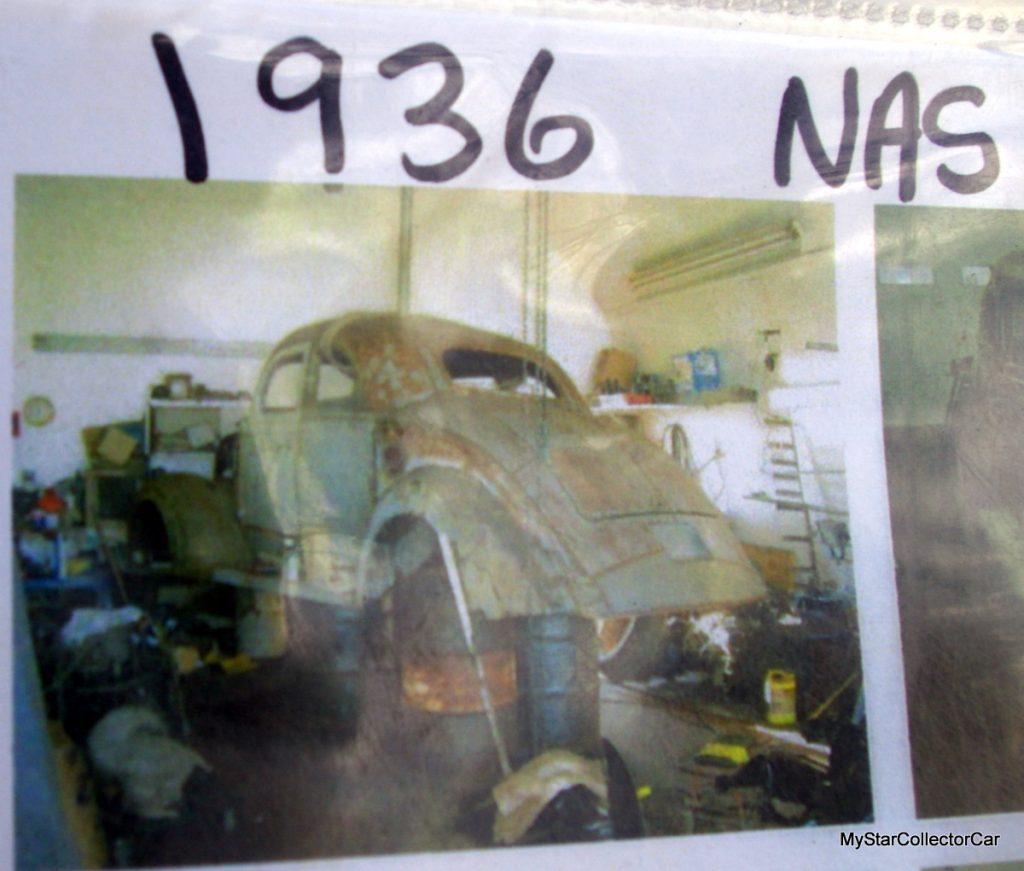 The previous owner only spoke French and Dave only speaks English, so the sale process became a little more complicated to say the least. They solved the communication problem with the former owner's sister, a woman who lives in Toronto, Ontario and speaks both languages.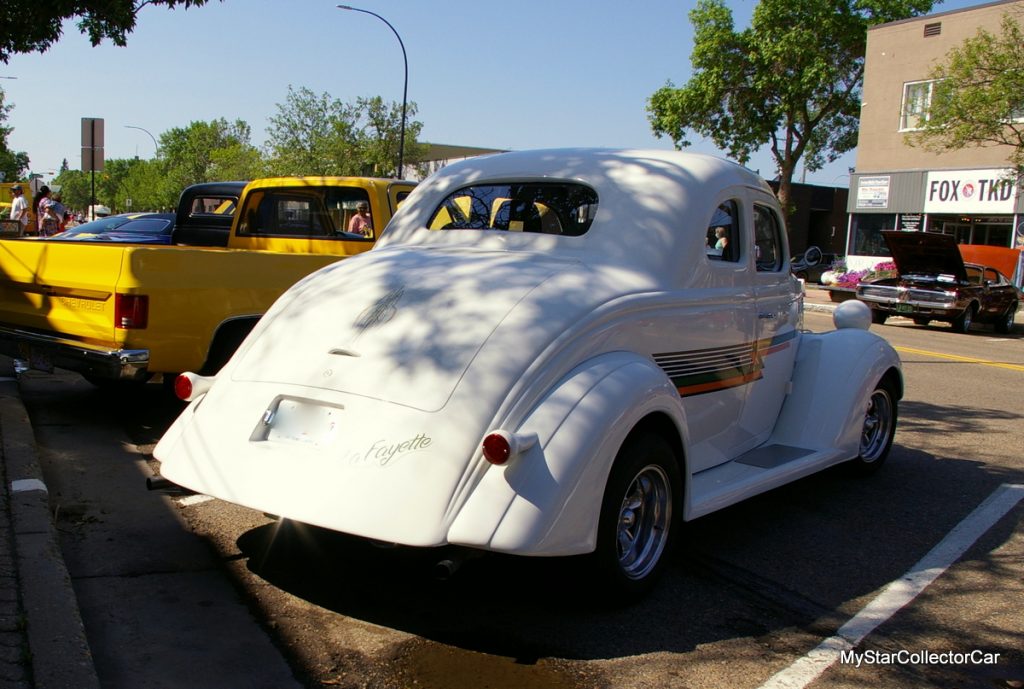 Dave is a careful buyer, so he contacted several mechanical inspection and automotive appraisers within an hour of the seller's New Brunswick home. One individual came highly recommended because he was a mechanic who would be able to inspect the car, and he was an appraiser.

The car was about an hour from his home, but the inspection guy was willing to travel–plus he would inspect the car while connected via his cell phone camera to Dave. The Nash got a passing grade from him, but he wanted to find out more about the car through his connections in its area.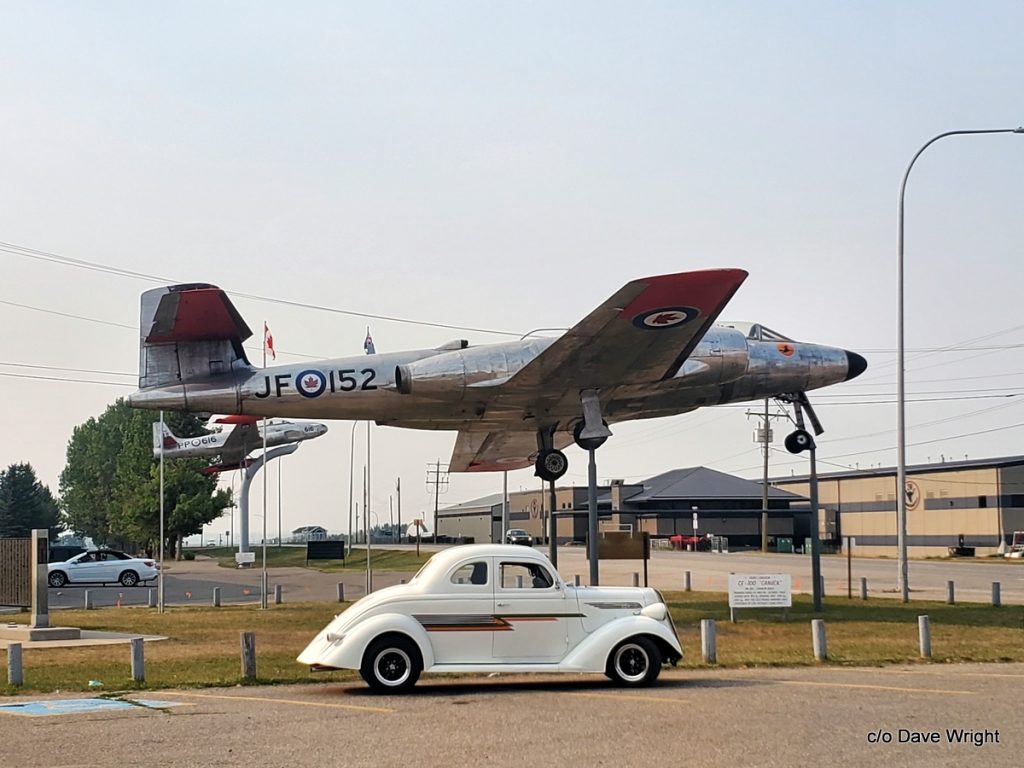 Dave was amazed at the guy's professionalism and bought the car based upon his thorough assessment, but Dave was even more amazed at the cost because the bill was much lower than a simple appraisal in his province of Alberta.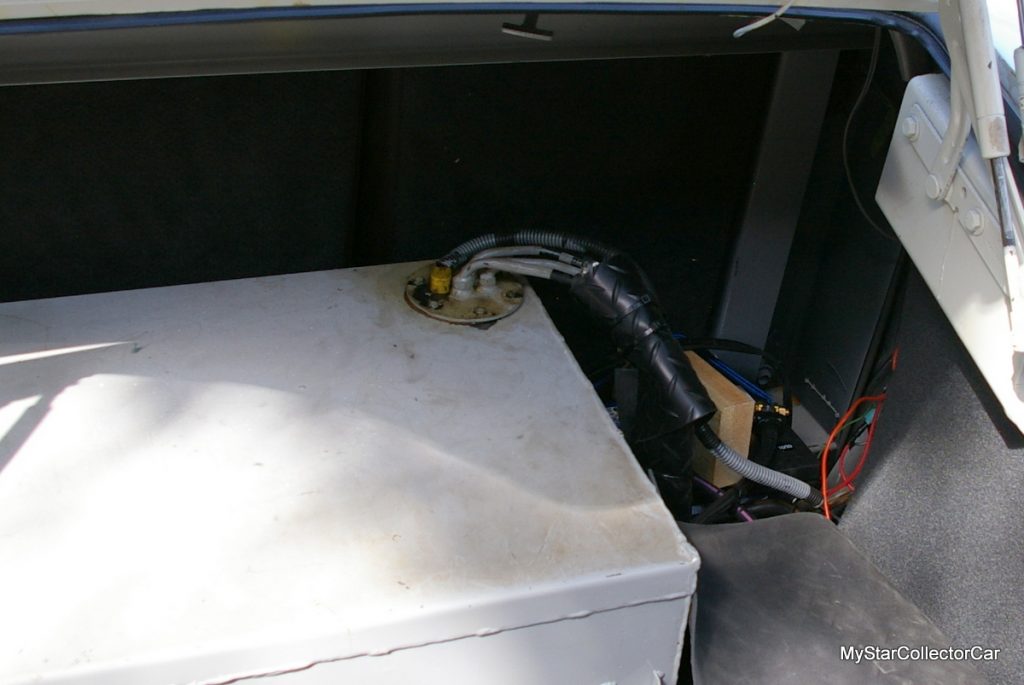 The car flew through a mandatory out-of-province mechanical inspection that allowed Dave to legally register the '36 Nash in Alberta, so he was able to spend time behind the wheel of his car very soon after its arrival. Its only flaw is many people confuse the '36 Nash with the ZZ Top Eliminator '33 Ford, a misconception Dave attributes to its body stripes and rock music fans who are not car guys in any sense of the term.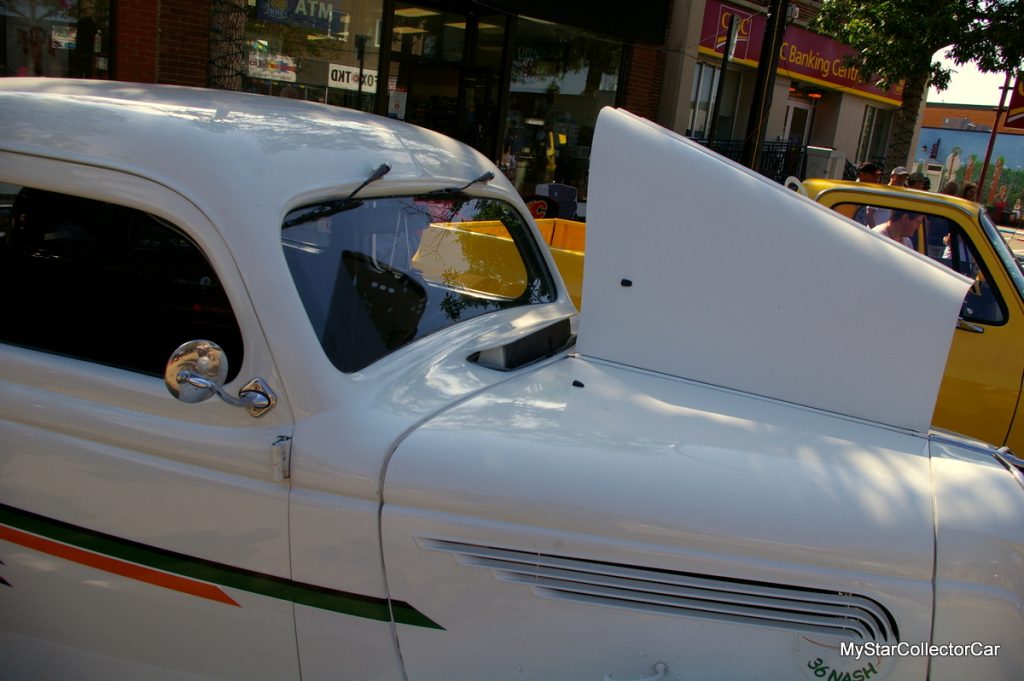 The Nash sits on a 1990 Chevy Caprice front subframe connected to a custom-fabricated rear frame that was built specifically for the '36 Nash. The engine is a 305 Chevy small block mated up to a 200 R automatic transmission, a solid powertrain combination that will get Dave to any destination he chooses during 2021.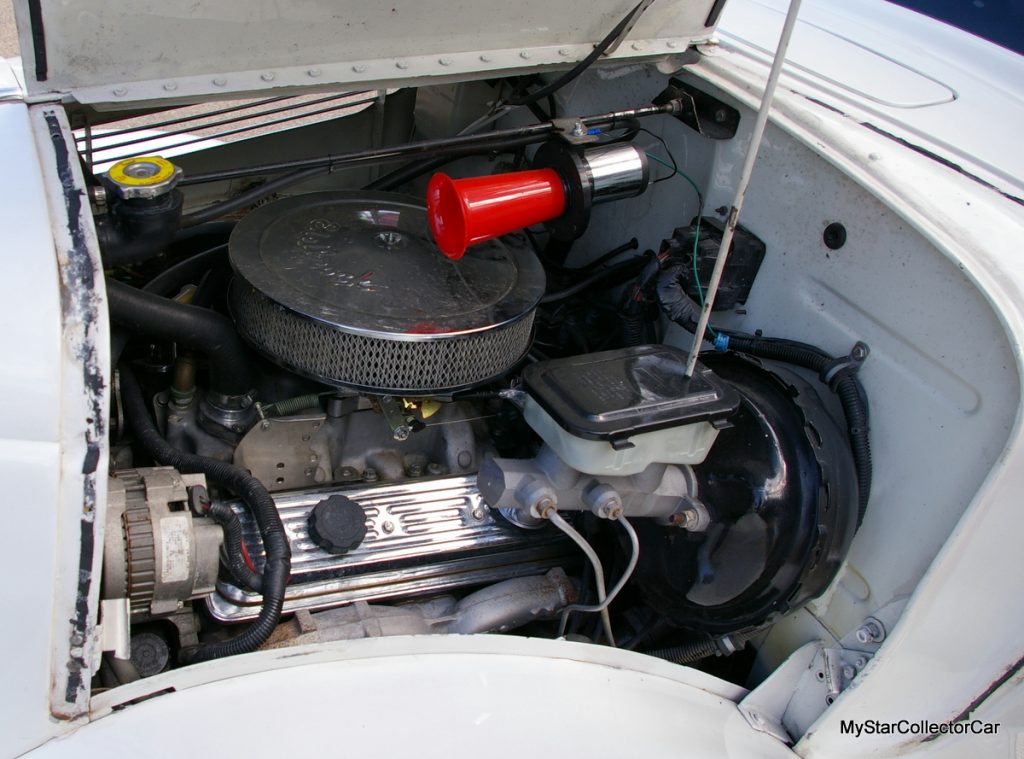 One of the destinations this summer is the southern Alberta resort community of Waterton, a region famous for its large lake and Rocky Mountain location. This summer Dave's son planned to get married in Waterton, so Dave planned to bring his '36 Nash as a special wedding guest to the event.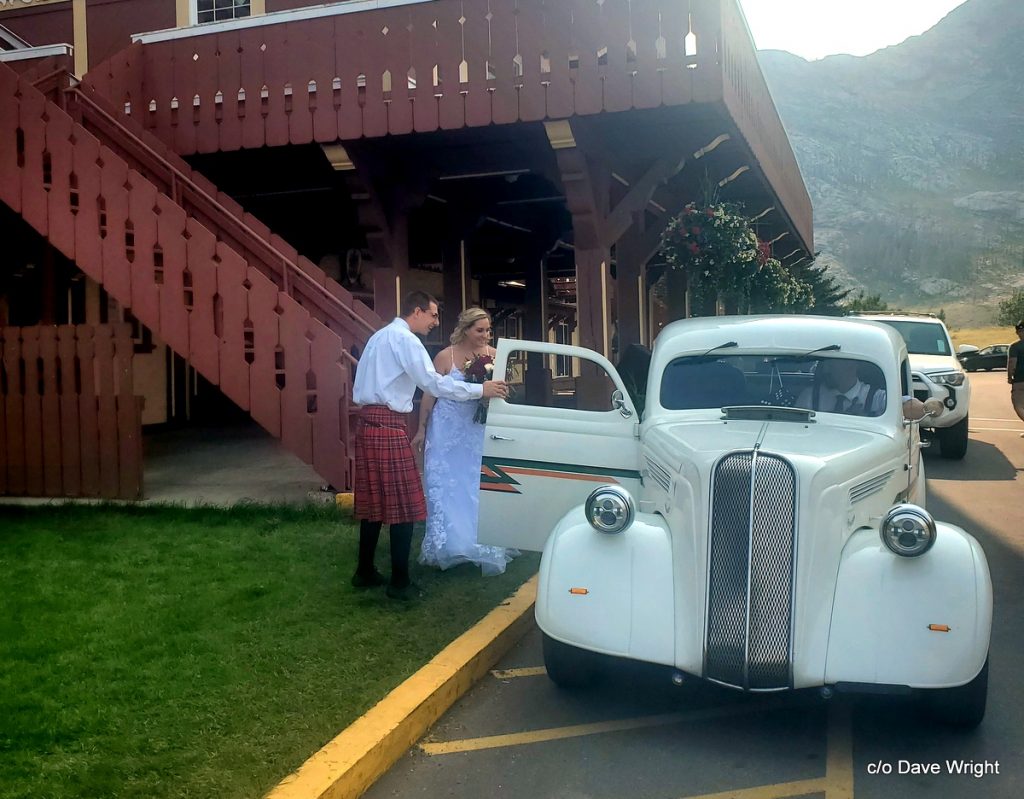 BY: Jim Sutherland
Jim Sutherland is a veteran automotive writer whose work has been published by many major print and online publications. The list includes Calgary Herald, The Truth About Cars, Red Deer Advocate, RPM Magazine, Edmonton Journal, Montreal Gazette, Windsor Star, Vancouver Province, and Post Media Wheels Section.