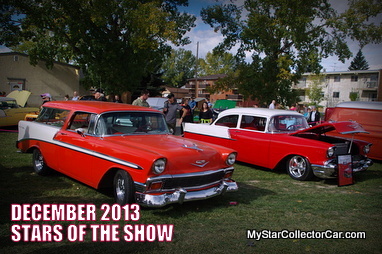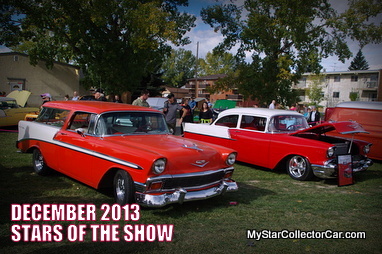 The Christmas season is punctuated by all things red, white and green thanks to some seriously good marketing.
The red and white part comes from Santa Claus the fat little guy with all the toys.
He's a one-trick pony with his red and white suit but nobody complains about his lack of imagination in the wardrobe department.
The green part come from the botany side of the festive equation because we hang stuff on evergreens, we deck the halls with boughs of green holly and we embarrass ourselves with fellow employees under green mistletoe at drunken company Christmas parties.
The red, white and green theme carries throughout this month's Stars of the Show because every ride is painted in one or more of the Yuletide colors.
Merry Christmas from MyStarCollectorCar.