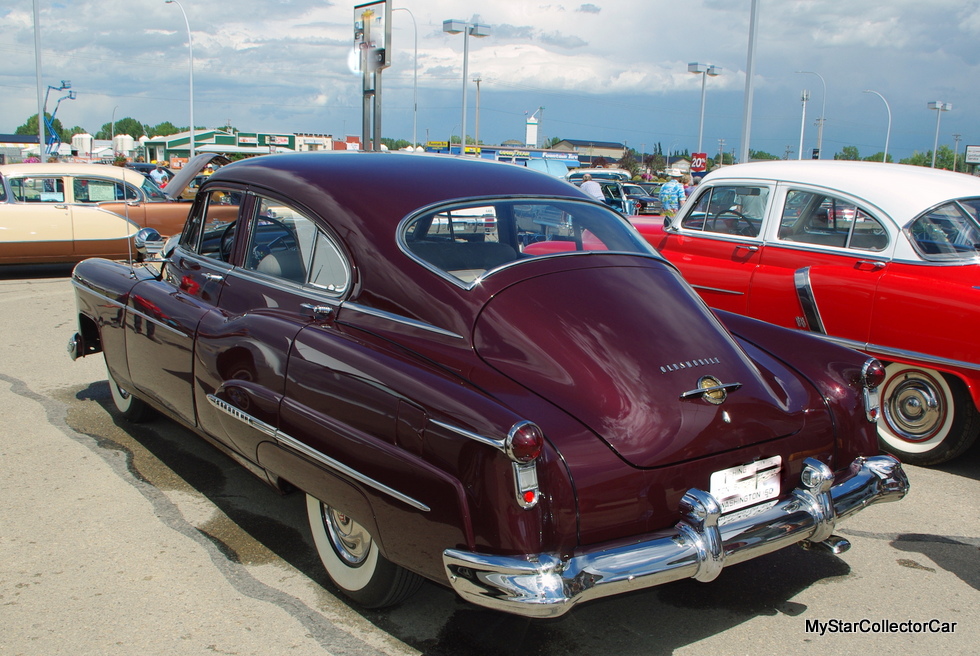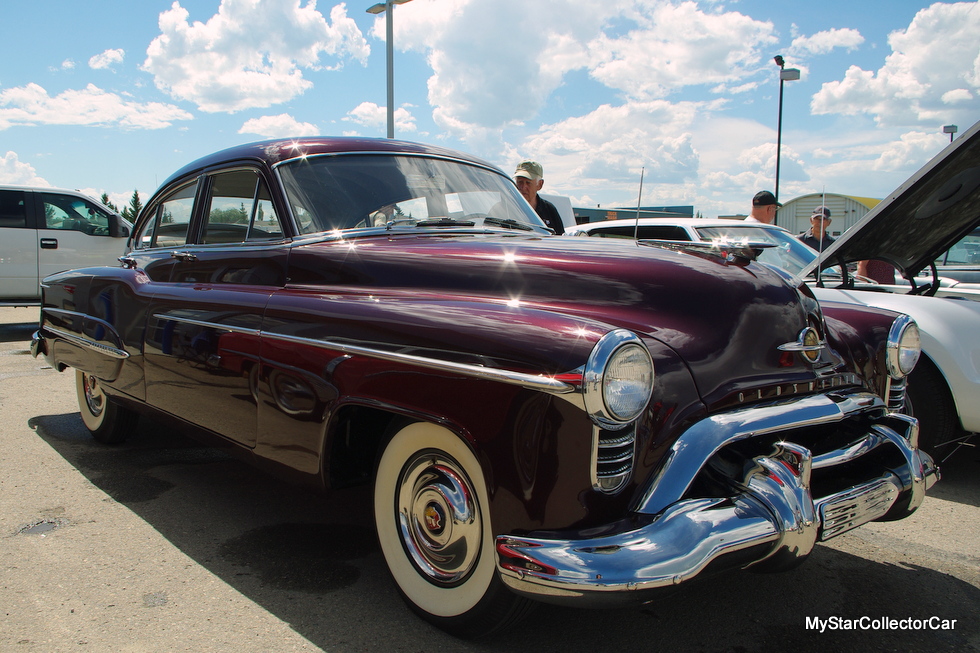 The post war years were a time of change for late 1940s cars in the North American market.
It took three model years (1946, '47 and '48) before Detroit remodeled their cars during the post-World War Two years and embraced a new era in automotive style.
Oldsmobile celebrated the cosmetic change in a big way when they introduced the Futuramic 98 models in time for the 1949 lineup. "Futuramic" was a good name for the cars because the new style embraced the future for Oldsmobile at the time.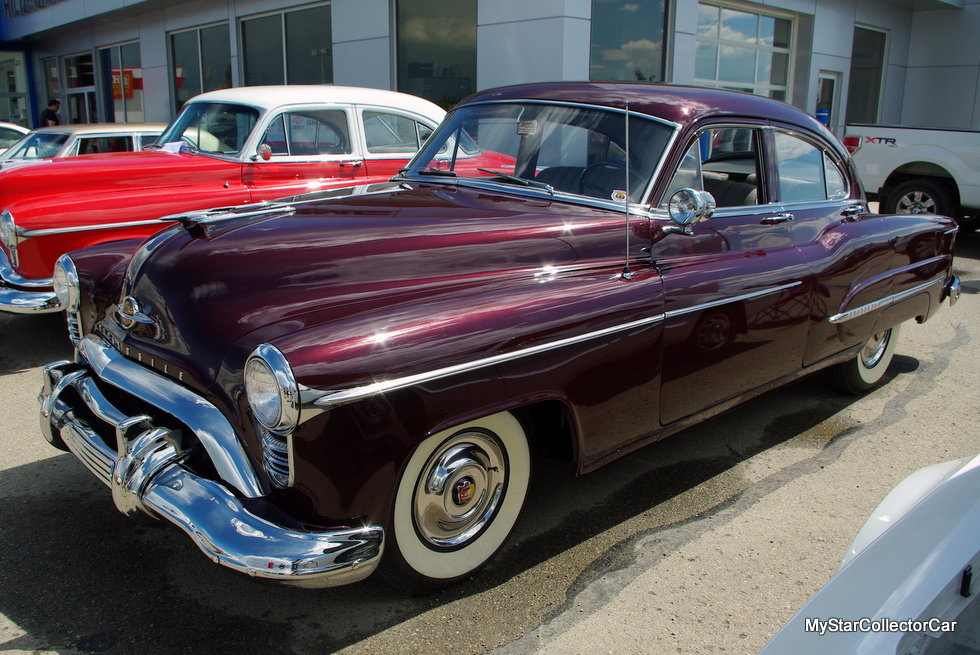 Ed Konsmo is the proud owner of a 1950 Oldsmobile Futuramic Town Sedan and he was able to save his very rare car from a bygone era.

Ed bought the car in 2000 and completed its restoration in 2007 after a long process. Ed described the car as a "complete rust bucket sitting in a barn" when he became its owner 19 years ago. He was instantly rewarded for his years of hard work because he won Best in Class at the Olds Nationals in 2007, just a few months after he completed the car's restoration.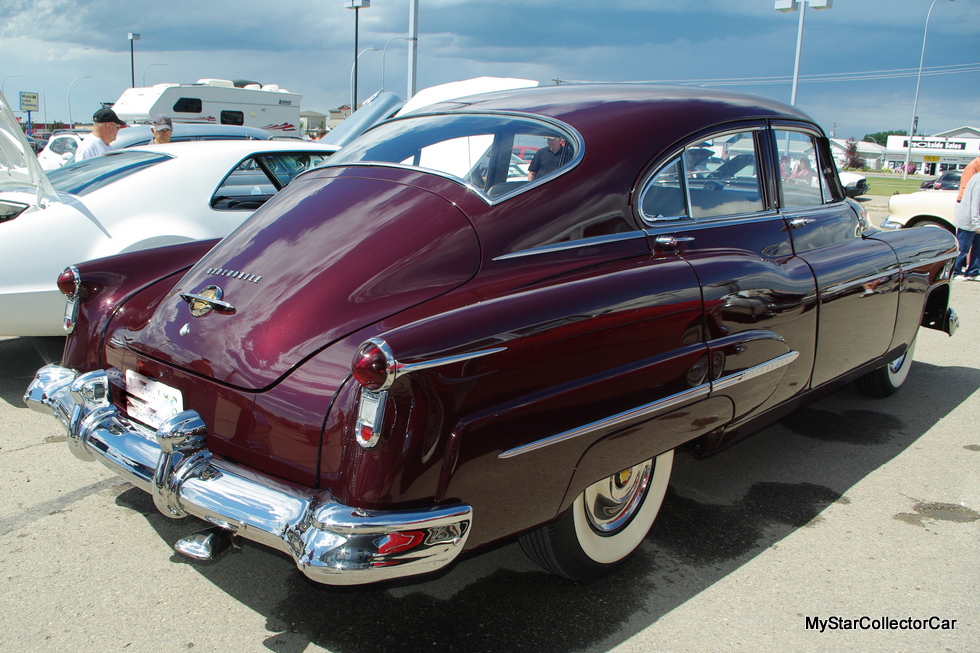 The Olds combines the four-door sedan body style with a fastback roof line that looks like it may have been a custom touch-but was already a part of the car when it left the factory.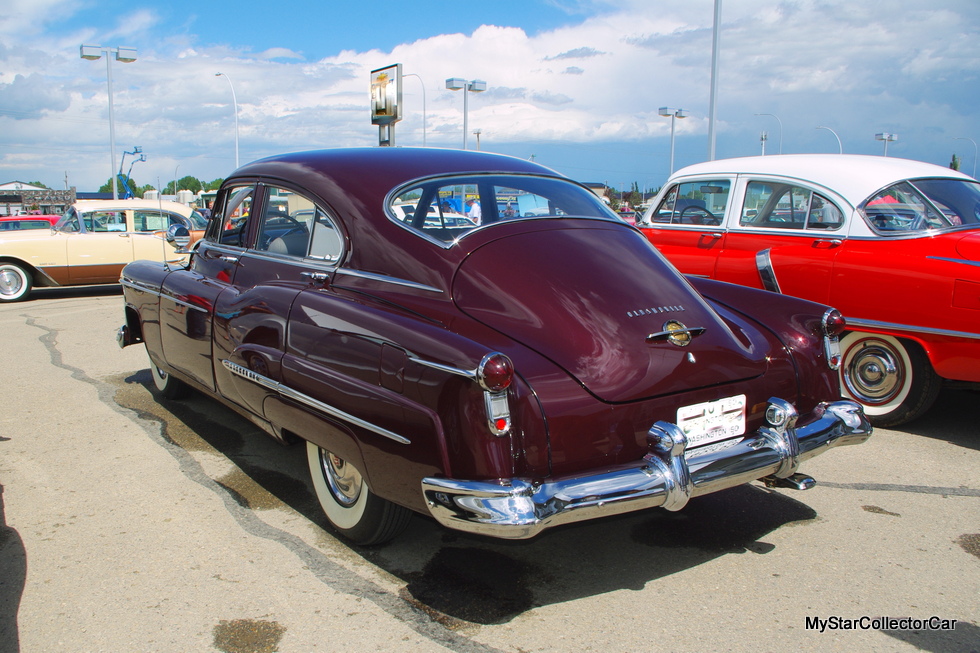 As mentioned, the car needed plenty of work when Ed bought it but its former owner still attached his own condition to the sale: "I'll sell it to you if you don't rat rod it".  Ed was the right guy because he had no intention of rat rodding the rare Olds.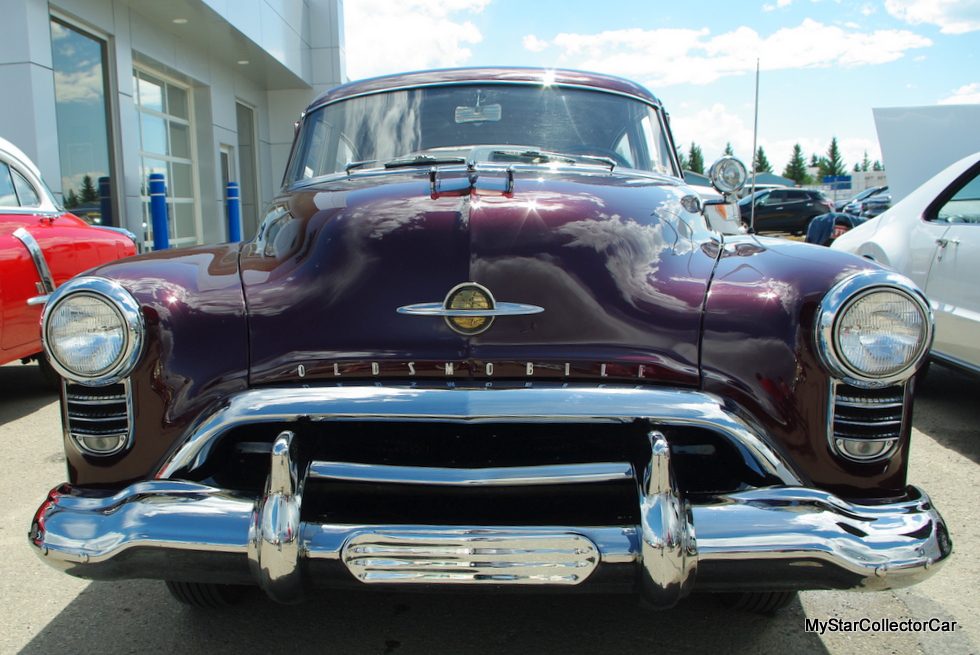 The car still has its original 303 overhead valve V-8; an engine that was very popular in hot rod circles at the time because it was an ideal transplant engine for projects at the time. The engine was known as the "Rocket 88" because it was a fast choice for power in the late 1940s and early 1950s.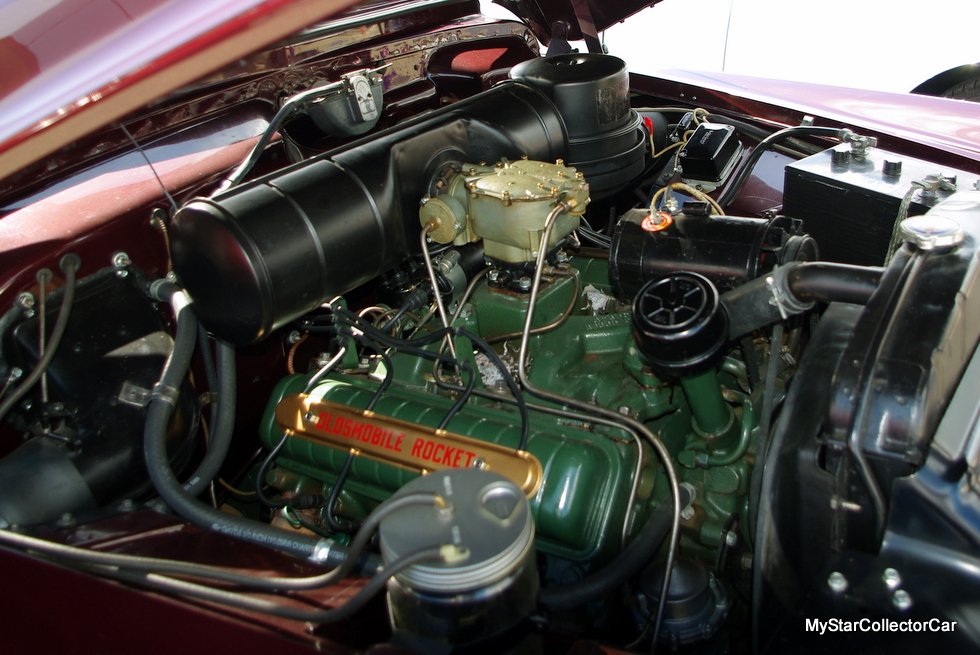 Ed's car also had its original 4-speed automatic transmission; an option offered by GM during an era when most cars still had three-on-the-tree manual transmissions.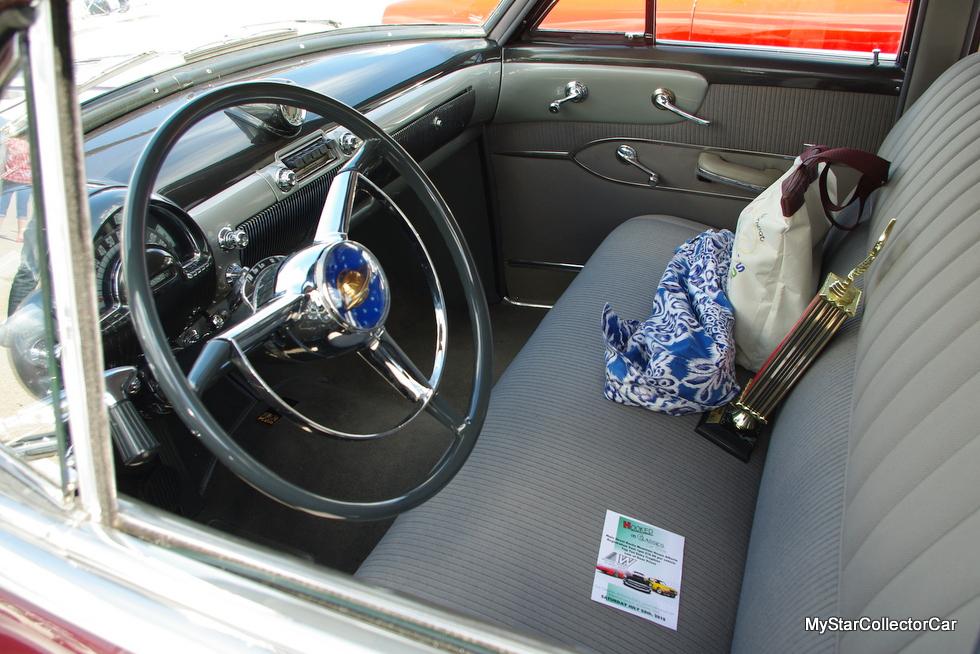 Ed made one major change to his car's factory specifications when he changed the paint color from gray to Garnet Maroon because " I just couldn't paint it gray", in Ed's words. He added that his maroon color choice was also offered by Oldsmobile in 1950.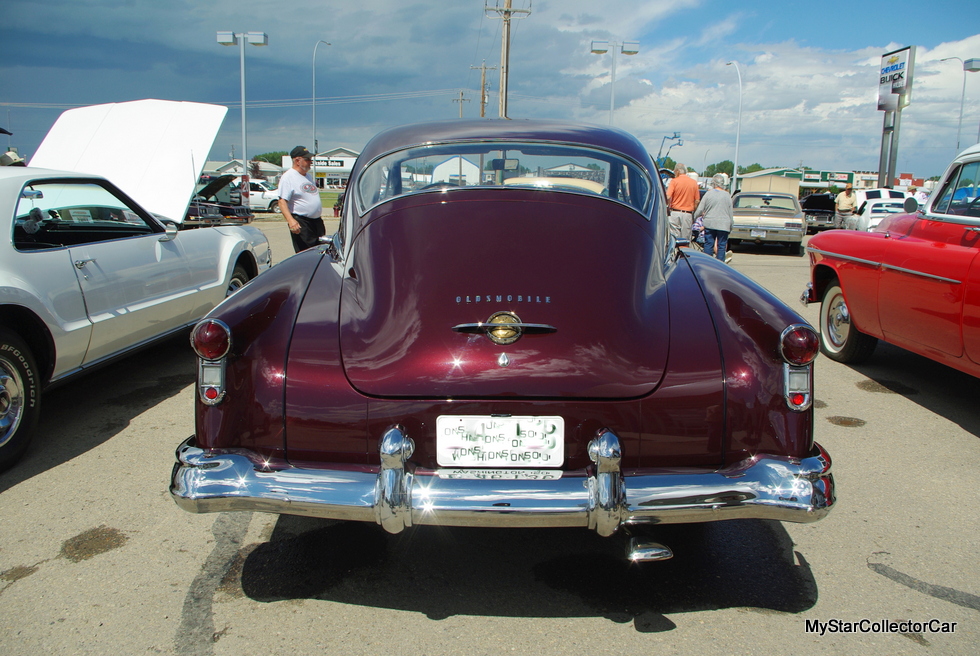 The seven year restoration process meant Ed was able to make the car "100% again". The Olds even has cloth-covered wiring to enhance its authenticity and meet Ed's standards of excellence during the restoration.
The Olds also has bias ply tires so Ed could enjoy the original ride on his 69-year-old car. The creature comforts include a plush interior restored to factory standards, along with an original windshield washer system on the car.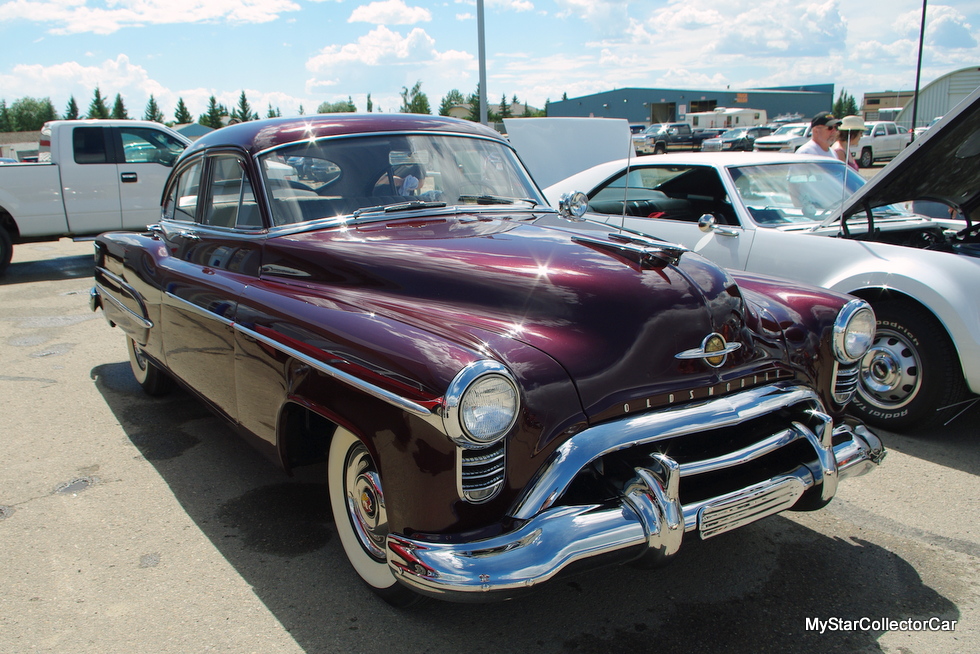 Somebody asked Ed what he intends to do with the car when he passes away-and Ed told the guy he "doesn't plan to die". Ed added that he actually intends to donate his car to a famous car museum in Washington State.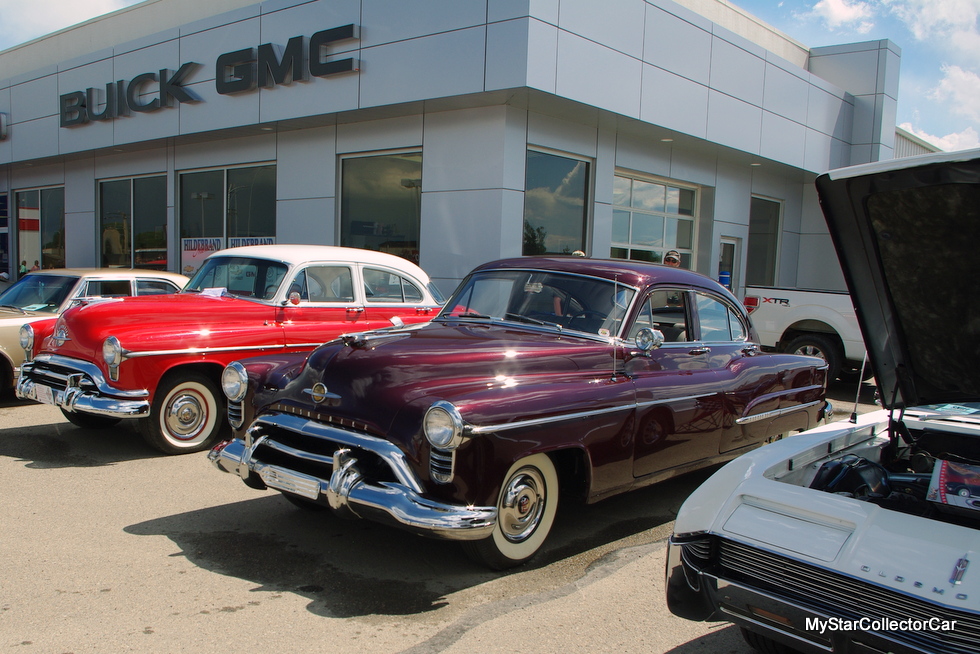 Right now Ed and his bride just want to have fun with the car and enjoy time on the road with it. That is a solid game plan.  
BY: Jim Sutherland
Jim Sutherland is a veteran automotive writer whose work has been published by many major print and online publications. The list includes Calgary Herald, The Truth About Cars, Red Deer Advocate, RPM Magazine, Edmonton Journal, Montreal Gazette, Windsor Star, Vancouver Province, and Post Media Wheels Section.