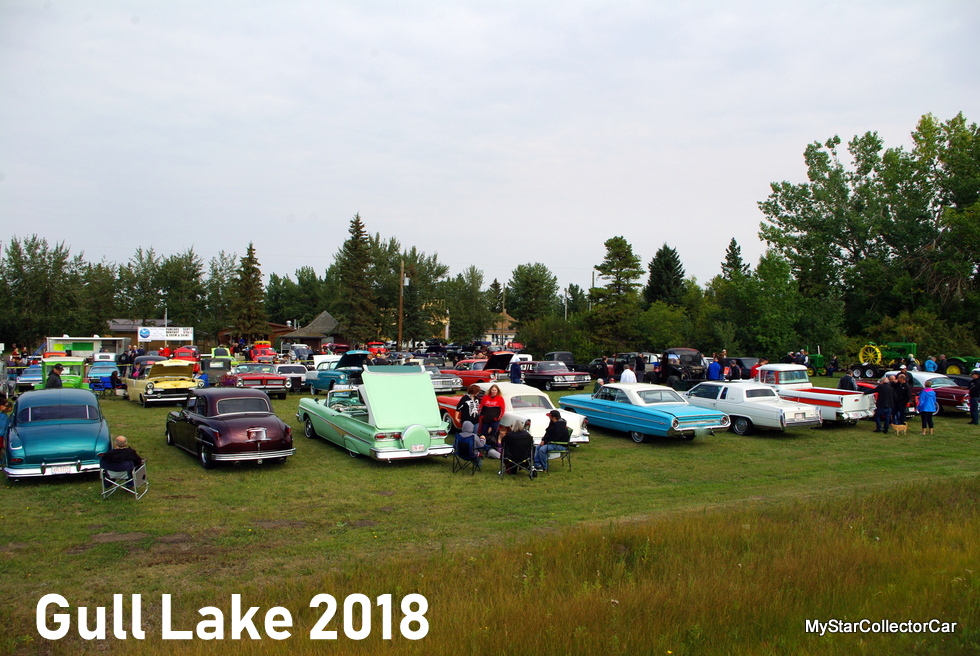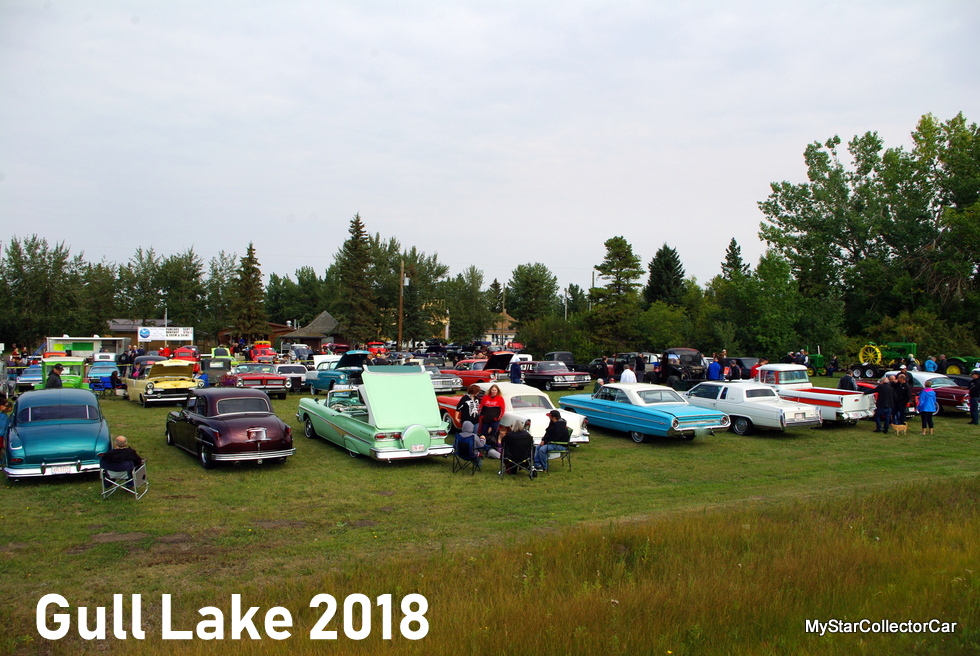 Gull Lake is a major summer resort area in Central Alberta and the Village of Gull Lake is a big part of the character of this tourist attraction.
Some of the newer residents have built year-round homes but the Village of Gull Lake still retains its history that extends back over many decades.
The Village of Gull Lake hosts an annual car show that takes place on Labour Day Sunday and centers around the community hall.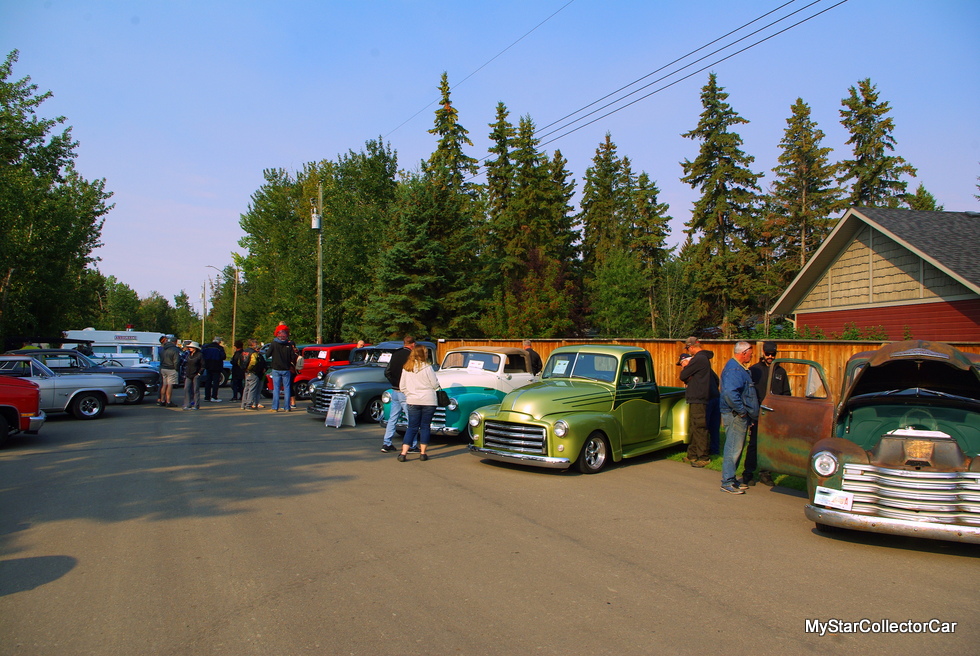 The Gull Lake show has become a fixture on the car event calendar for many local car guys because many of them are very familiar with this resort area and look forward to their annual show.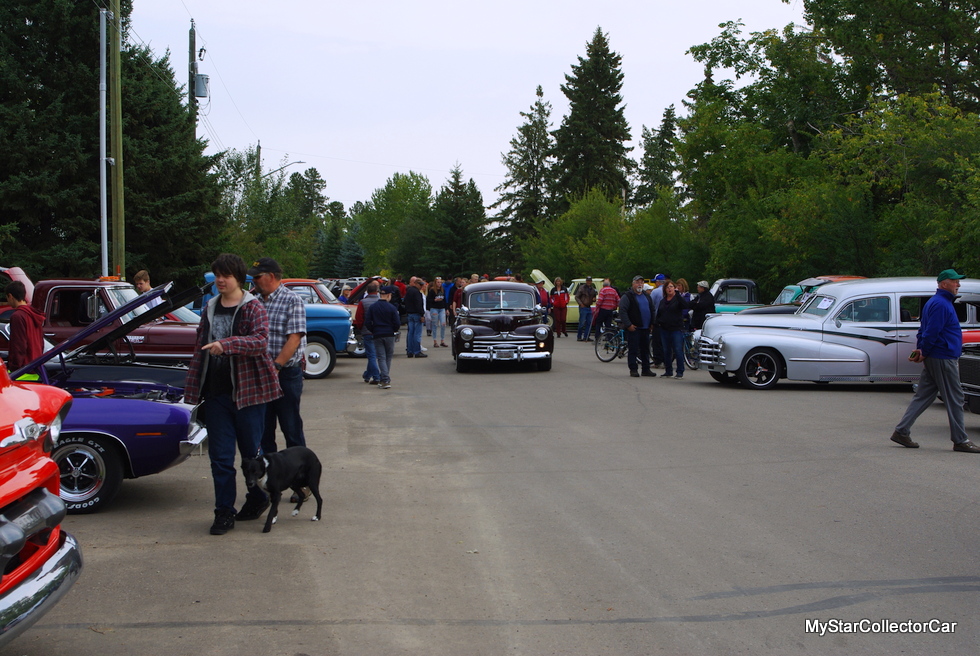 We also circle this date on our online MyStarCollector Car Show & Events calendar every year because of the blend of retro rides in a retro area for us. We were fortunate enough to spend an entire summer in an A-frame cabin at Gull Lake as kids in the late 1960s and look forward any reason to revisit this area in the 21st century.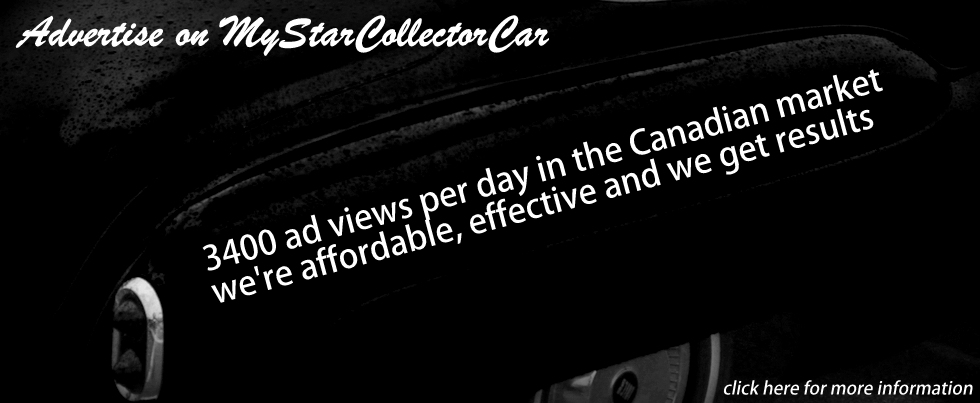 The vintage rides are a big part of the Gull Lake show's attraction -and they help set the table when it comes to fond memories for us here at MSCC. The Gull Lake organizers have an area that offers both road and grass parking because it has grown to a size that requires more parking for their event.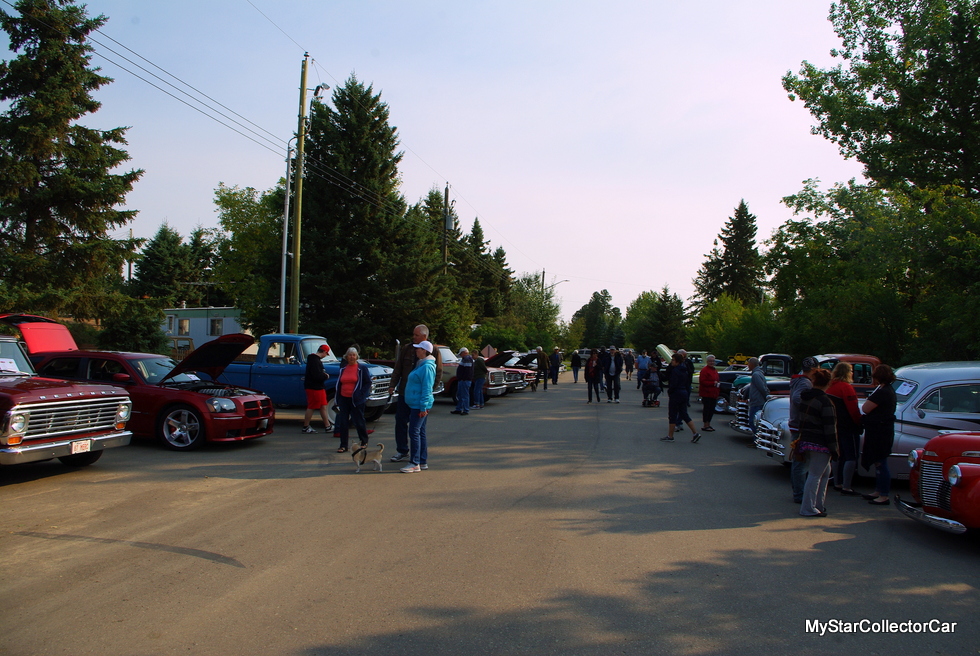 Late summer at Gull Lake typically offers cooler but pleasant and stable weather for car guys. The organizers also offer an excellent breakfast in their community hall for attendees because this car show starts early and ends around noon.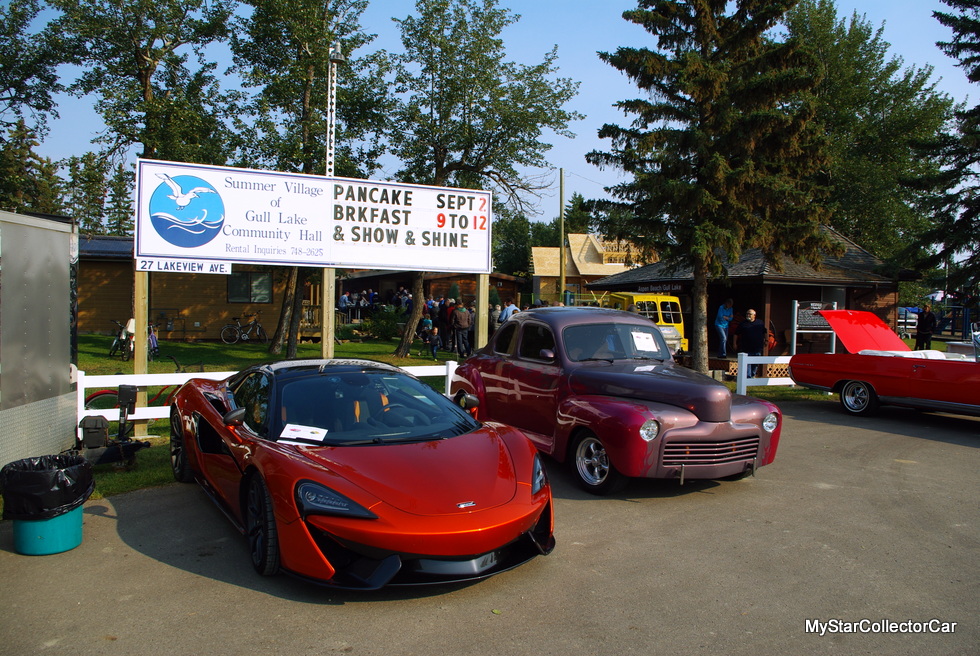 MyStarCollectorCar was able to track down the owners of some very unique vehicles at the Gull Lake show. We arrived at the show and were immediately steered toward a very cool fiery red 1960 Chevy Impala 4-door hardtop.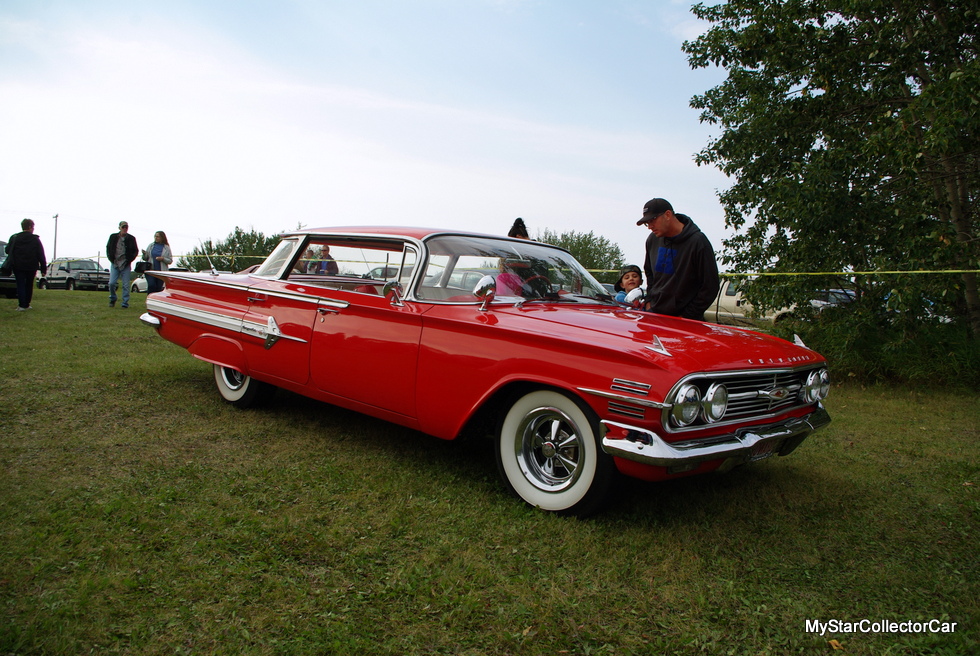 The owner had built plenty of memories behind the wheel of his first 1960 Impala (he called it Big Red 1) and he told MyStarCollectorCar why he and his wife were so fond of Big Red 2 (this Chevy Impala). MSCC will be able to share the Impala's story with our readers in a future article.
A beautiful 1965 Ford short-box ½ ton was also at the Gull Lake show. This truck was a clever blend of a newer Ford and this original '65 Ford truck.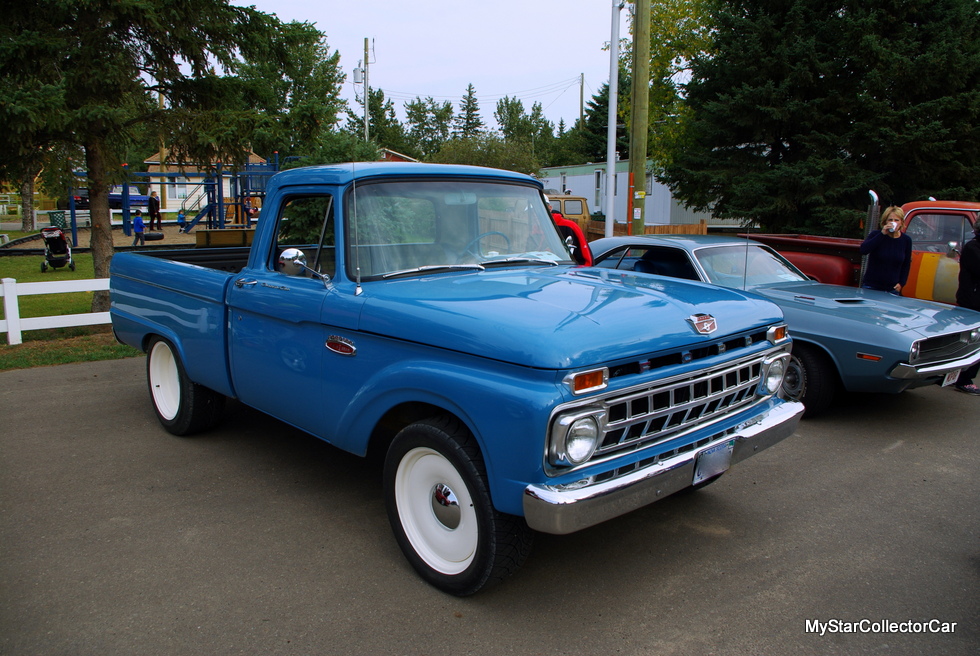 The truck's owner described how and why he made some subtle changes to his Ford. Most readers will notice the not-so-subtle custom wheels on the Ford and the owner explained why he made the change to his truck. His logical reason will be revealed in a future MSCC piece.
A 1955 Chevy ½ ton short box provided another highlight at the Gull Lake show. Its owner had every reason in the world to be proud of his very cool 63-year-old resto mod.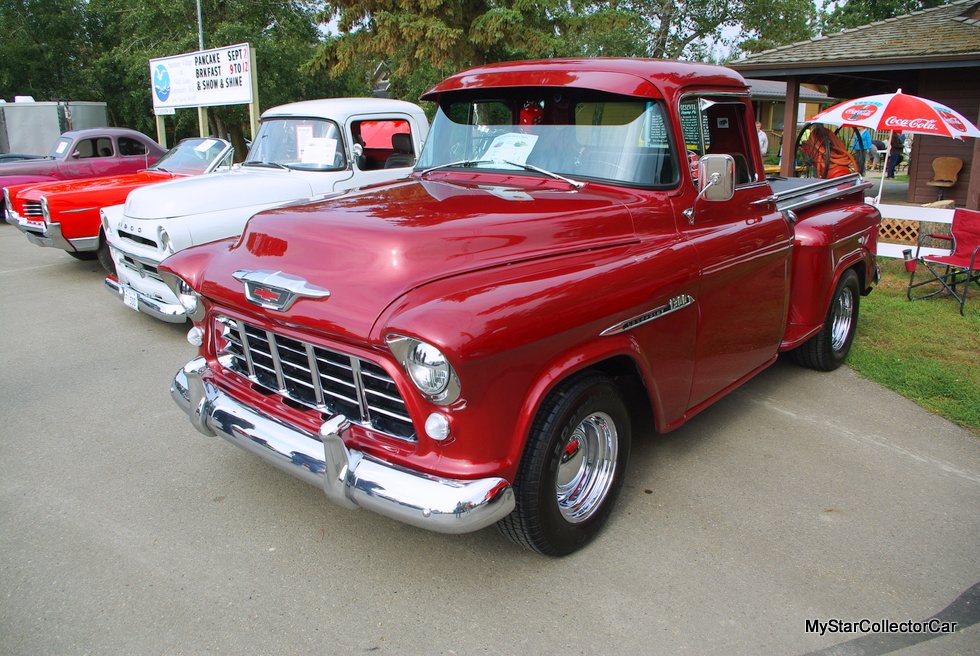 MyStarCollectorCar was able to gather the story behind the '55 Chevy truck for a future article because the owner was able to trace the truck back to its original owner-a guy who truly believed in keeping records.
For the record (word play intended), it helped MyStarCollectorCar gather valuable information about the history behind the truck and we will reveal its story to our readers in a future article.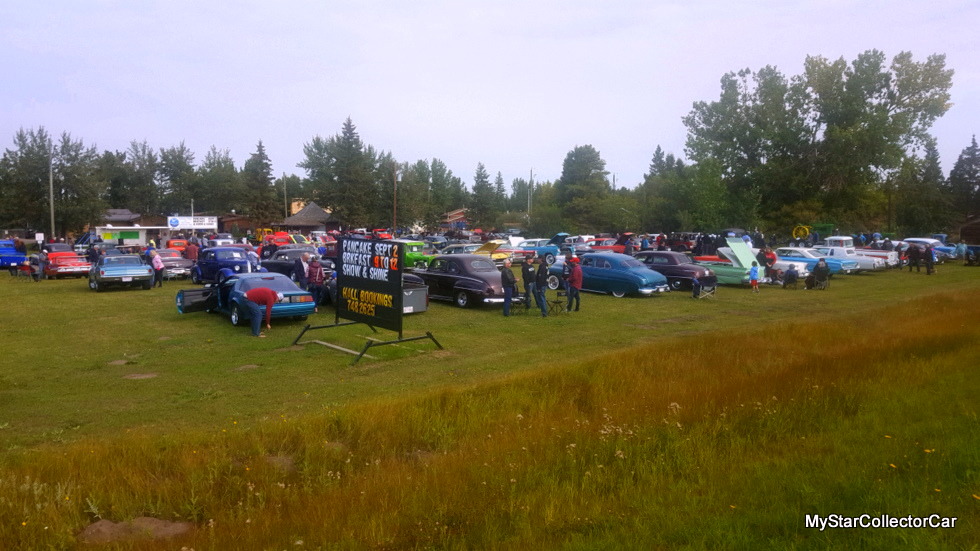 The Gull Lake show is a trip down memory lane in more ways than one for us here at MyStarCollectorCar-and we love the journey.  
BY: Jim Sutherland
Jim Sutherland is a veteran automotive writer whose work has been published by many major print and online publications. The list includes Calgary Herald, The Truth About Cars, Red Deer Advocate, RPM Magazine, Edmonton Journal, Montreal Gazette, Windsor Star, Vancouver Province, and Post Media Wheels Section.