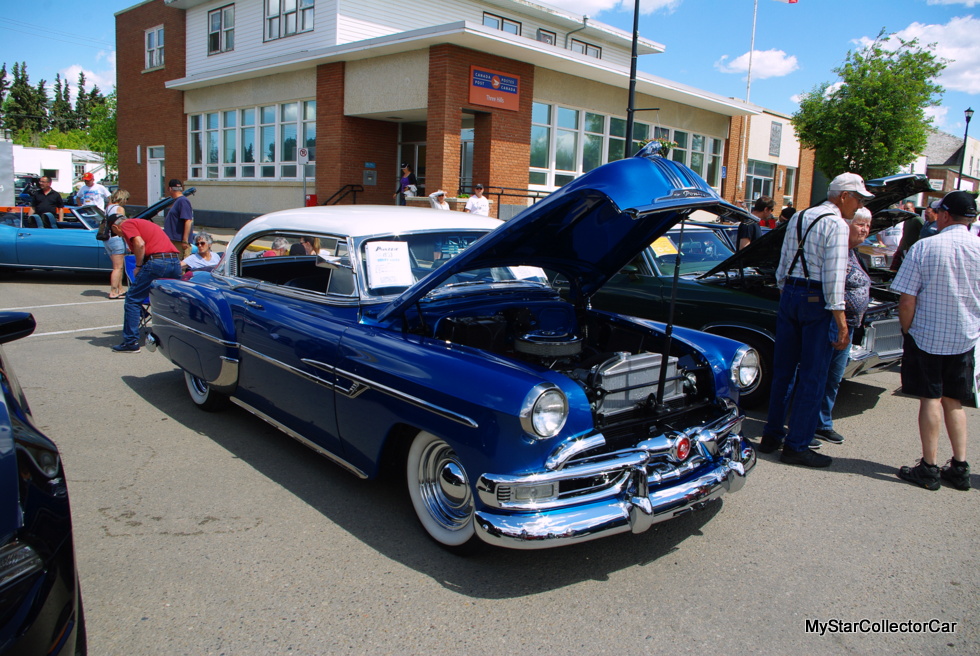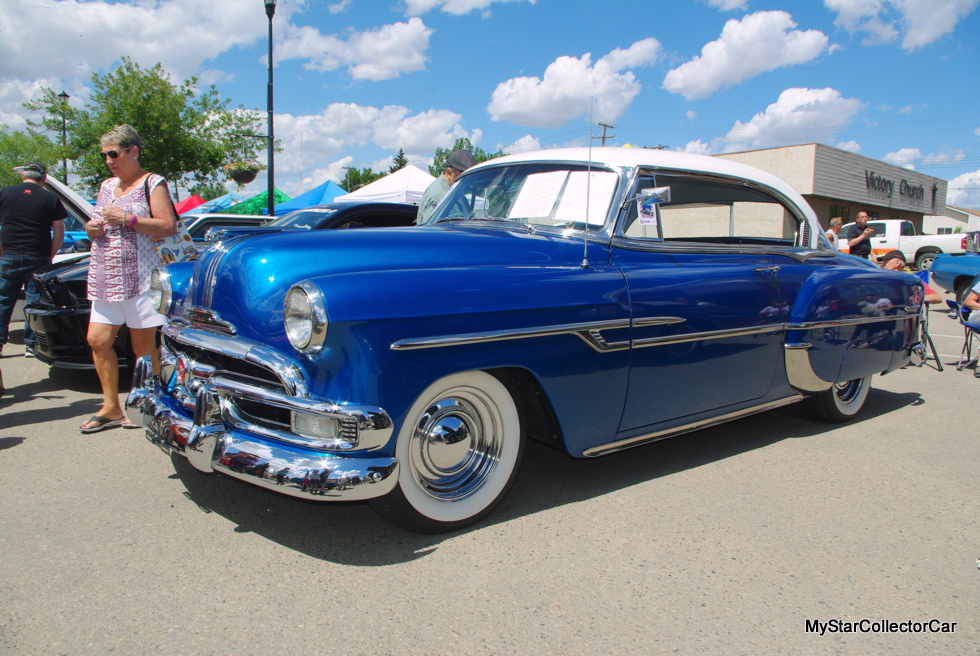 There's always the one that got away in the world of old cars.
Most car guys have a "boy meets car, boy loses car" story line in their personal biography and for many, that's how the story ends.
Some guys change the ending and find the car–or one just like it and get the one that got away back.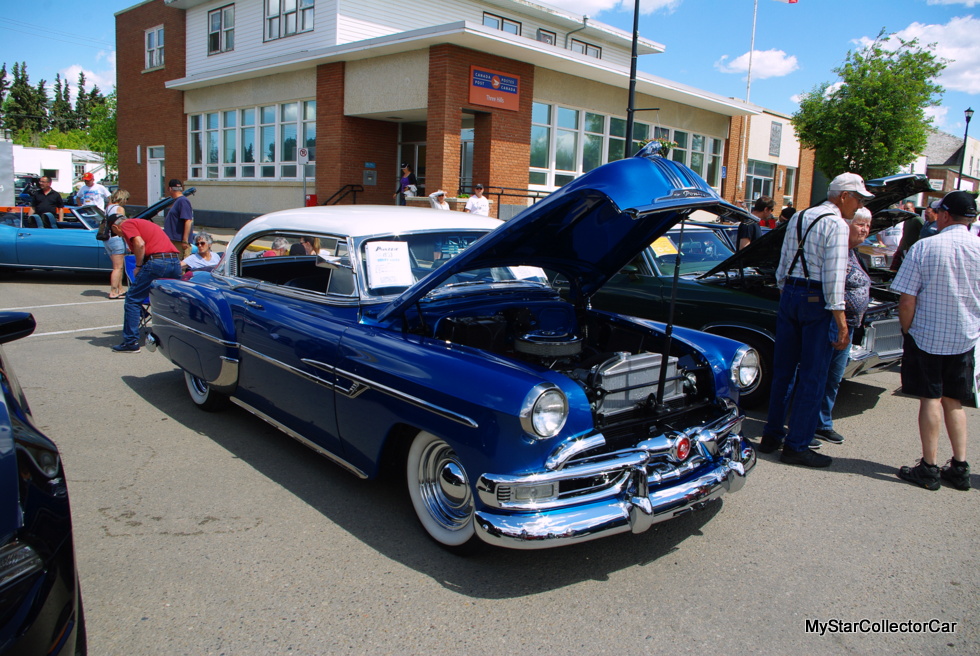 Warren Williamson is definitely one of those guys because his first car was a 1953 Pontiac Pathfinder and he wanted to recapture that era back in 2005. He was "actually looking for a Chevy but this car came up" so it took him back in time and the next thing he knew he was the proud owner of a 1953 Pontiac Laurentian two-door hardtop (Sport Coupe).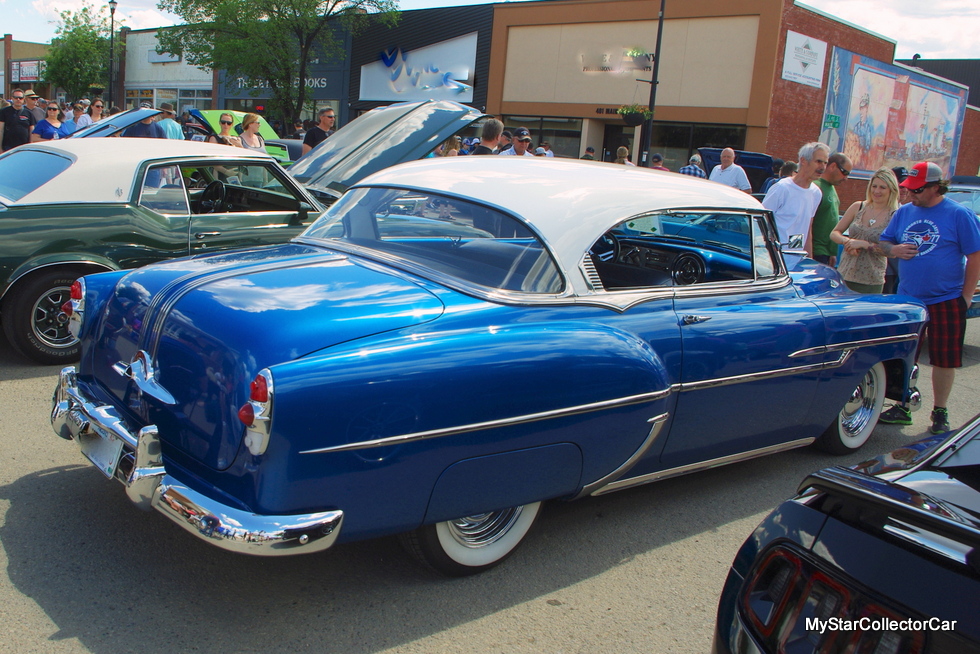 Pontiac experts know this is a Canadian Pontiac so it's "a Chevy under the skin" as Warren described it. Warren called this a "heart purchase" because he bought it online without seeing the Poncho in person. His nostalgia side overruled his logic side and he wouldn't recommend that kind of transaction in general because the car wasn't quite what he expected.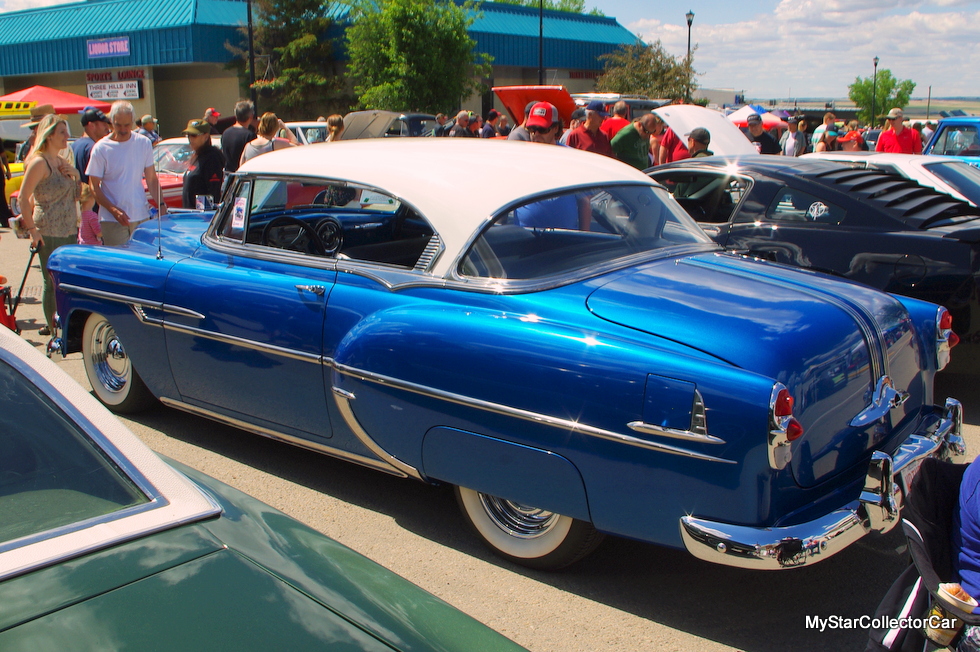 Despite that minor setback, Warren is very happy with his rare Pontiac because they only built 1649 of them in total so this is a unique car.

Warren started the Laurentian "a little bit" in the first few years but it never saw any real road time  because he had a different vision for the Pontiac. He wanted to build a car that looked "stock from 20 feet away" but was actually a resto-mod so it could handle in modern traffic.
He sent it to a body shop with a reputation for quality work and told the owner to "work on it when he wasn't busy with something else". The body guy put his reputation on the line with every build so he wanted this '53 Laurentian to reflect the quality of his shop's work.  The process took a few years because Canadian Pontiac parts were a big issue but the results were worth the wait.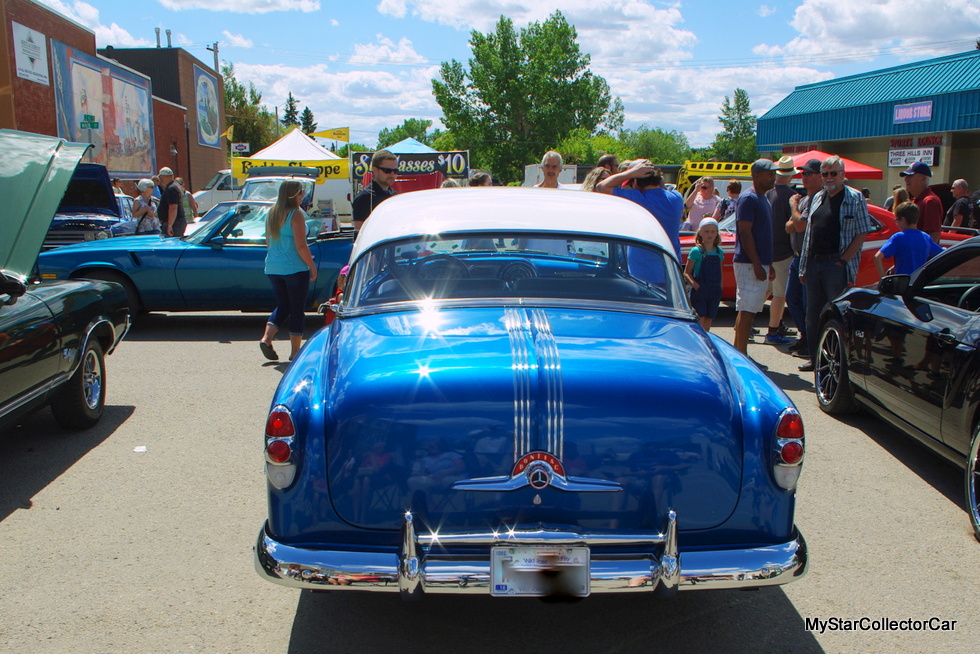 This is far from the factory version of a '53 Pontiac but it does look stock in many ways. There's a 350 Chevy small block under the hood and it's matched up with a 700R transmission—this combination is decades removed from the original straight 6 Powerglide 2-speed automatic. Warren said it "runs well but burns premium with the 4-barrel".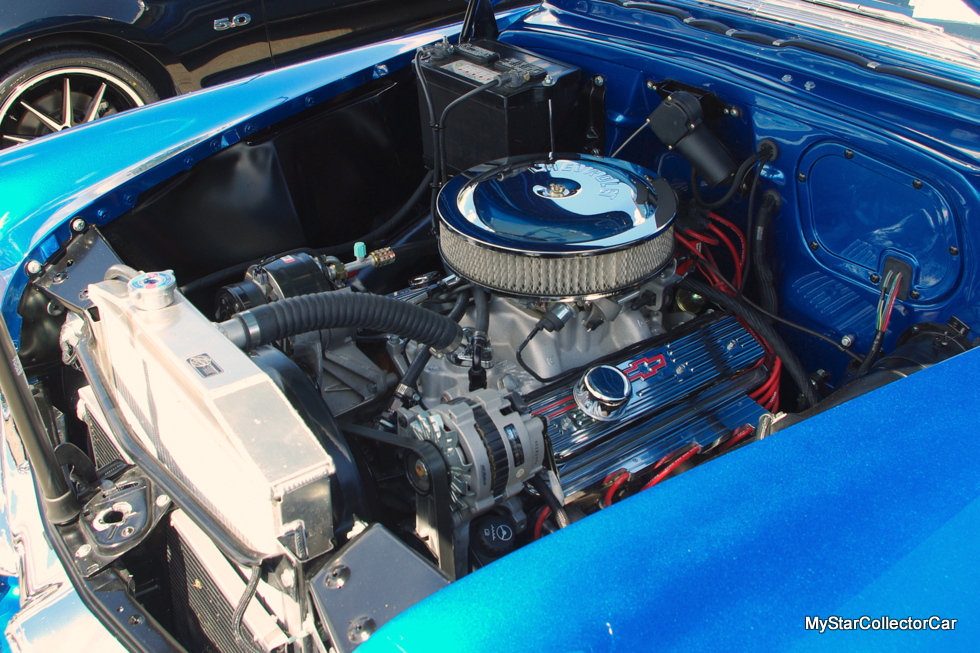 There's a Mustang II front end on the front of the car now so the Laurentian handles like a new car. Warren said "it's good but it's definitely a little stiffer ride so you do feel the road".  He runs it at 60-70 miles per hour because he's "comfortable at that speed" so the car is definitely a driver—not a trailer queen.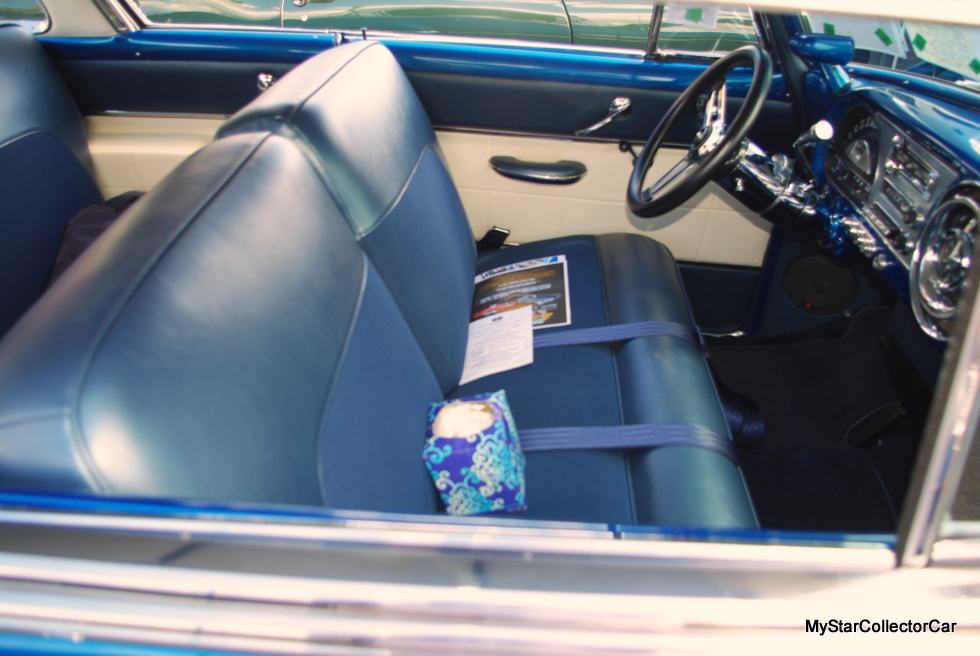 Warren keeps the windows up when he's on the road because he has aftermarket air conditioning in the car and he described it a typical wind noise for a two-door hardtop even though this Pontiac had the hard to find window flipper. He also has a state of the art hidden audio system to offset the outside sounds of the road.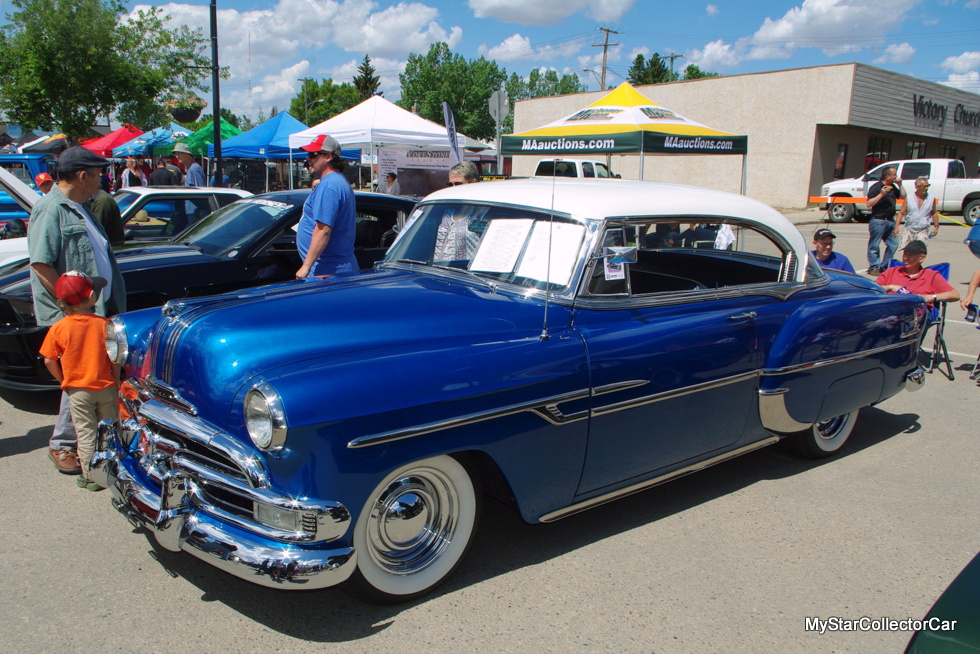 This Pontiac was a full circle car for Warren because his past was defined (and refined) with this beauty.
By: Jerry Sutherland
Jerry Sutherland is a veteran automotive writer with a primary focus on the collector car hobby. His work has been published in many outlets and publications, including the National Post, Calgary Herald, Edmonton Journal, Ottawa Citizen, Montreal Gazette, Saskatoon StarPhoenix, Regina Leader-Post,  Vancouver Sun and The Truth About Cars. He is also a regular contributor to Auto Roundup Publications.
Please re-post this if you like this article.