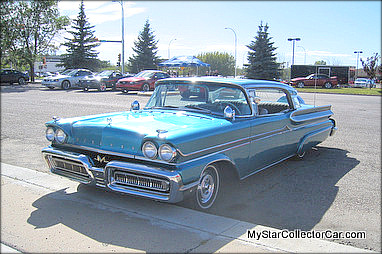 Bill Sheridan lives in western Canada, close enough to see the Rocky Mountains on the western horizon from the right vantage point close to his home.
The car of his dreams was in Pennsylvania, a place far enough away from his home to require the Hubble telescope for a view of the Rocky Mountains.
The object of his interest was a 1958 Mercury Park Lane, a car from the remarkable late 50's Detroit era.
It was a time of space age dreams and giant road monsters adorned with a generous amount of road bling.
It was also a time when a young Bill saw his first Park Lane, a nameplate from the upper crust Mercury division of the Henry Ford boys.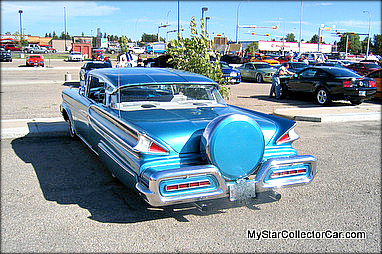 These big Mercs were built for the super highways that blossomed in the 1950s. That was an era when a giant car and a monster engine combined to add living room comfort to an 80-mile-an hour trip on the freeway.
This Mercury Park Lane was the kind of car that really captured the imagination of kids back in the 50s because they incorporated so many space age design features after the strictly functional post war era.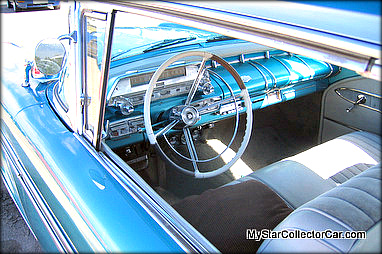 It was unrequited love at first sight when Bill saw his first 1958 Park Lane, but it would be several decades later before Bill found the object of his affection on the other side of the continent and in a neighboring country (the United States).
The logistics of a trip of roughly 3500 miles to get the car was actually part of the thrill for Bill. He wanted to drive the old road warrior back to his home in Canada. It had a youngish 74,000 miles on the odometer and was in very good shape for its age.
The big block 430 in the Merc was fully capable of freeway speeds and then some, so Bill jumped behind the wheel and hit the open highway with his new four-wheeled friend from the 50s.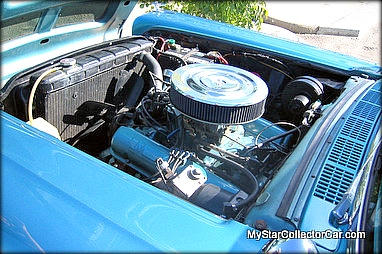 This was almost a trouble-free journey,although a cracked manifold slowed them down a bit- but not enough to prevent car and new owner from making it home. The important thing for Bill was the quality time he and his Park Lane spent together on the road.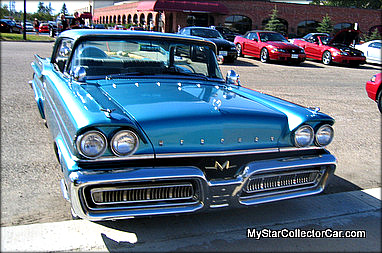 3500 miles was a great way for car and car guy to get to know each other.
Jim Sutherland
Follow us on Facebook-http://www.facebook.com/MyStarCollectorCar
Follow us on Twitter at- https://twitter.com/#!/MyStarCollecto1