Paul Hamonic has owned two Mustang II King Cobras in his life.
He owned the first car when he was a young guy in his late teens and early twenties before he sold it many years ago.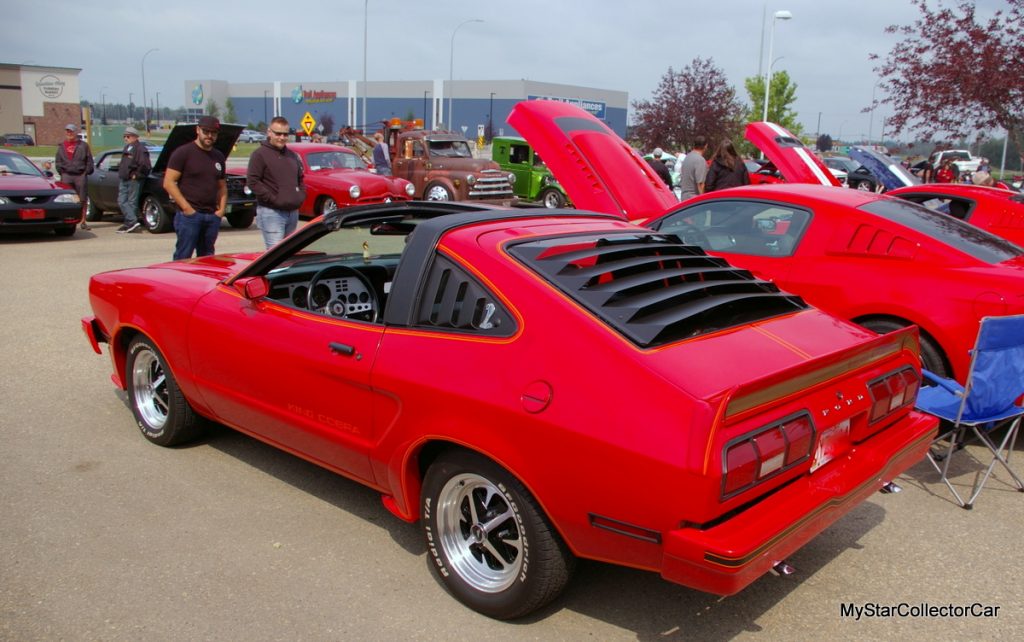 Paul's search for another Mustang King Cobra was complicated by the fact these cars were only built for one model year (1978), thus it was a limited production (4313) vehicle that was last built over 4 decades in the past.
Paul is a patient and careful car guy who discovered a 1978 King Cobra for sale on a major online auction website, so he put a bid on it. He assumed he missed the reserve price on the car, but later learned the reserve was met after some negotiations with the previous owner's representative.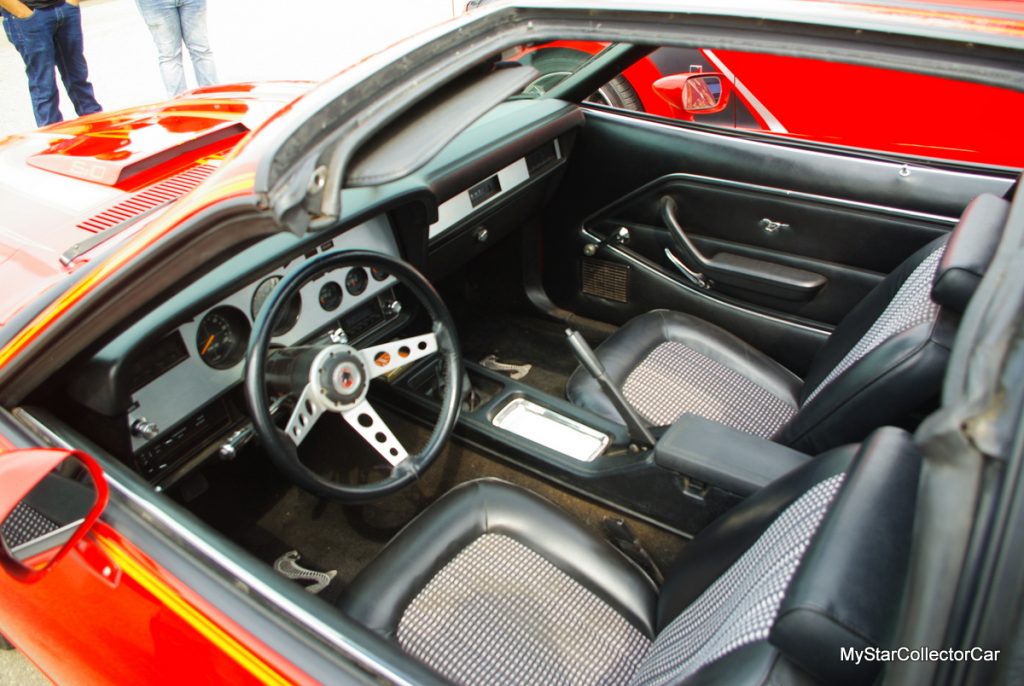 Consequently, Paul became the new owner of a 1978 Mustang II King Cobra that was located on the other side of North America in Wisconsin, a significant distance from his home in Alberta Canada.
Paul weighed his options and decided to make a road trip with his truck, along with a covered trailer borrowed from his brother-in-law, a car guy who had never been to Wisconsin and was willing to ride shotgun for the road trip.
They had a marathon drive to get the Mustang and bring it home with them, including a fast return trip that began early Sunday morning and got them to the US/Canada border at Sweetgrass, Montana by Monday night.

Paul is well-versed in his car's history and was aware of the performance-choking legislation that forced domestic auto makers to build tame cars at the time, so there were no wild ponies under the hood of the King Cobra in 1978.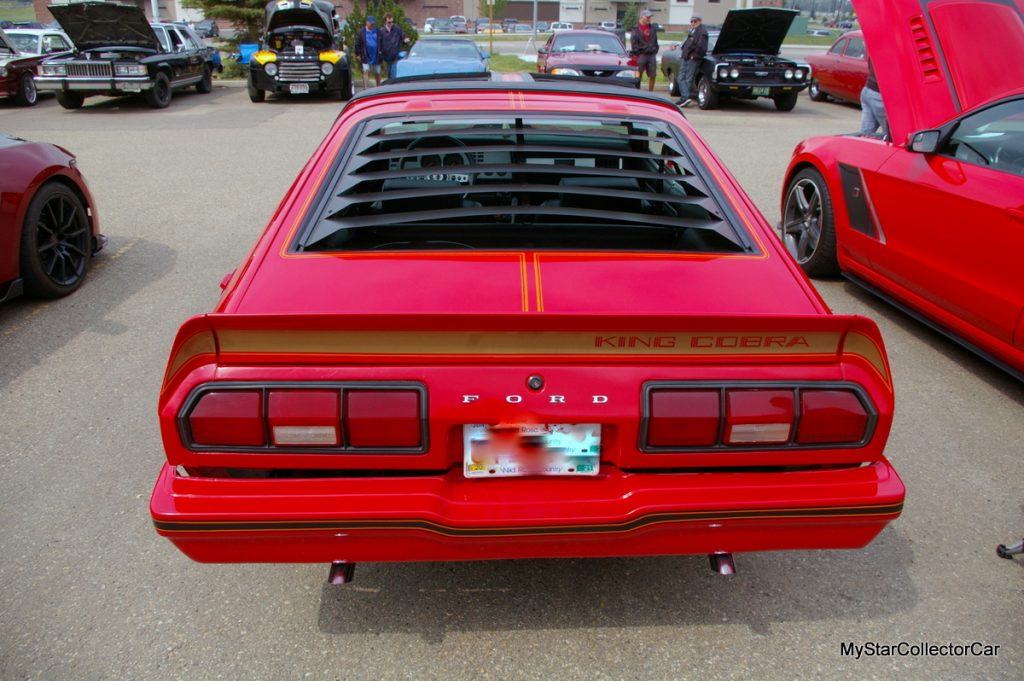 Paul decided to change the horsepower game, so he put a rebuilt 1968 302 in his King Cobra to give it better performance. The car was originally equipped with a mild-mannered 302 Windsor engine that only had about 140 brake horsepower.
A previous owner had already changed out the factory small block for a 1968 Cleveland 302 small block, but Paul wanted a fresh rebuild in his King Cobra. The car's muscular 302 Cleveland replacement engine is hooked up to a Ford 4-speed manual transmission that can handle the extra horses.
One of the stylish trademarks of 1970s-era cars are T-roofs and Paul's King Cobra is equipped with this good-looking option. It also has a factory front air dam and rear spoiler that give it very cool ground effects.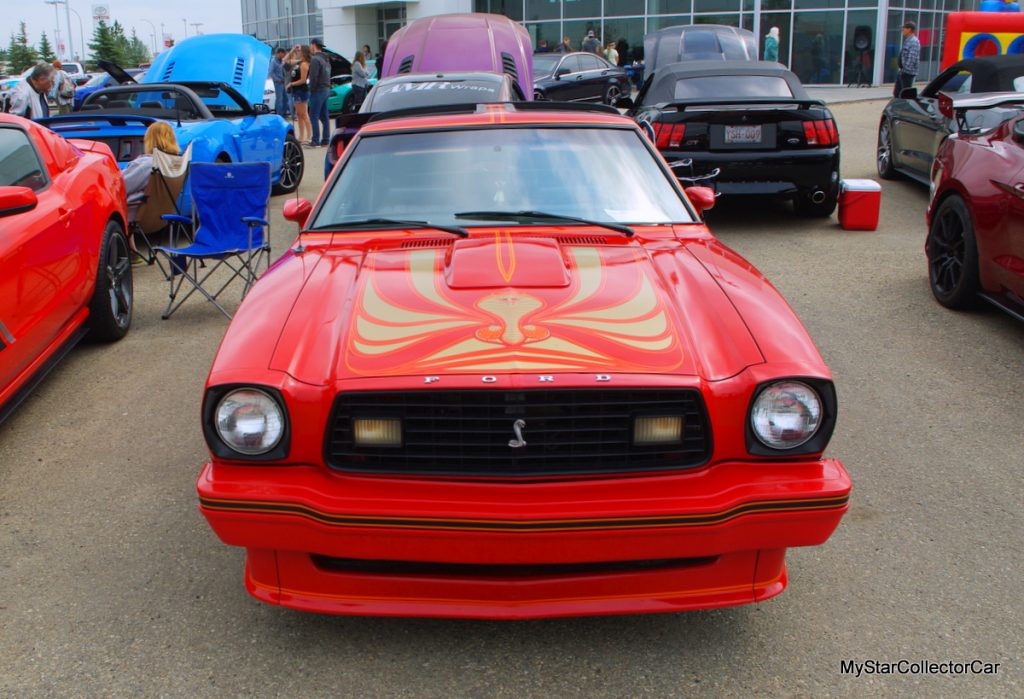 Paul replaced the clutch when he replaced the engine and encountered a complication during the process because a 1978 King Cobra used a smaller bell housing for size purposes. The result was a scarcity of replacement parts that were compatible with the King Cobra for this purpose.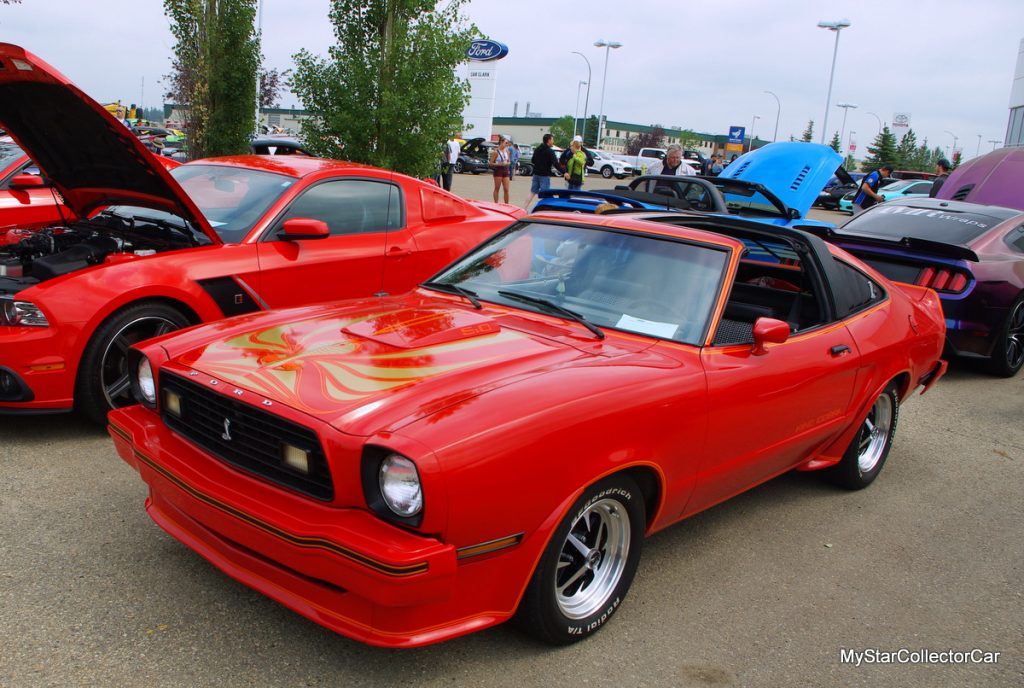 Ultimately, Paul's upgrades were a big success, so the net result is a 70s-era car that is now as fast and furious as it looks at a standstill.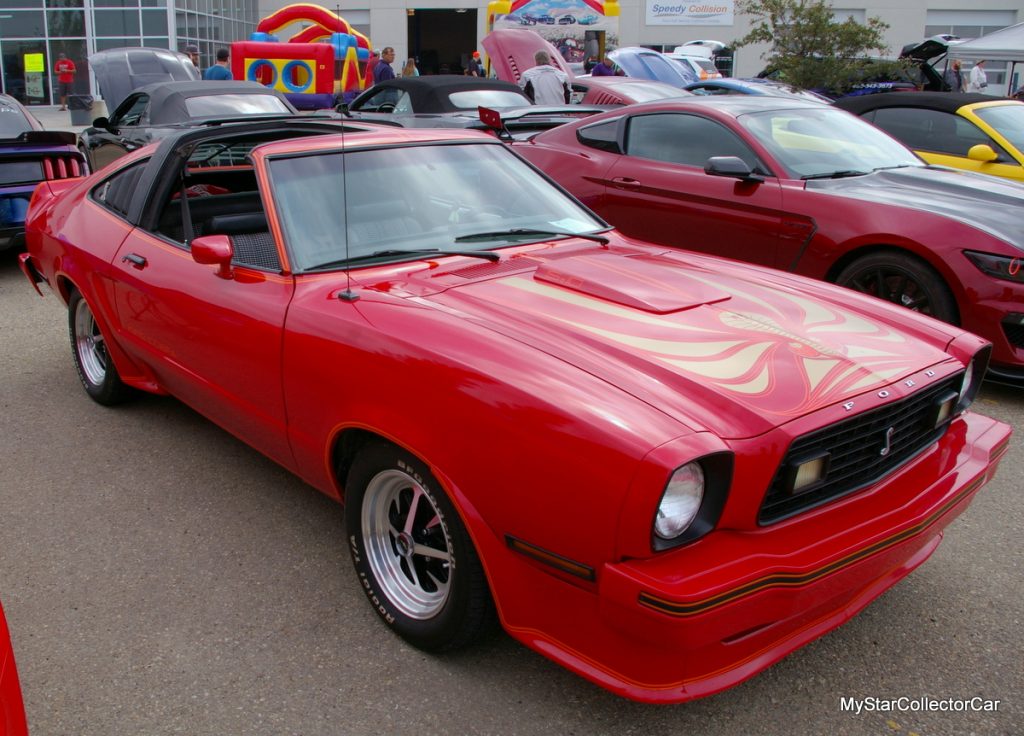 BY: Jim Sutherland
Jim Sutherland is a veteran automotive writer whose work has been published by many major print and online publications. The list includes Calgary Herald, The Truth About Cars, Red Deer Advocate, RPM Magazine, Edmonton Journal, Montreal Gazette, Windsor Star, Vancouver Province, and Post Media Wheels Section.