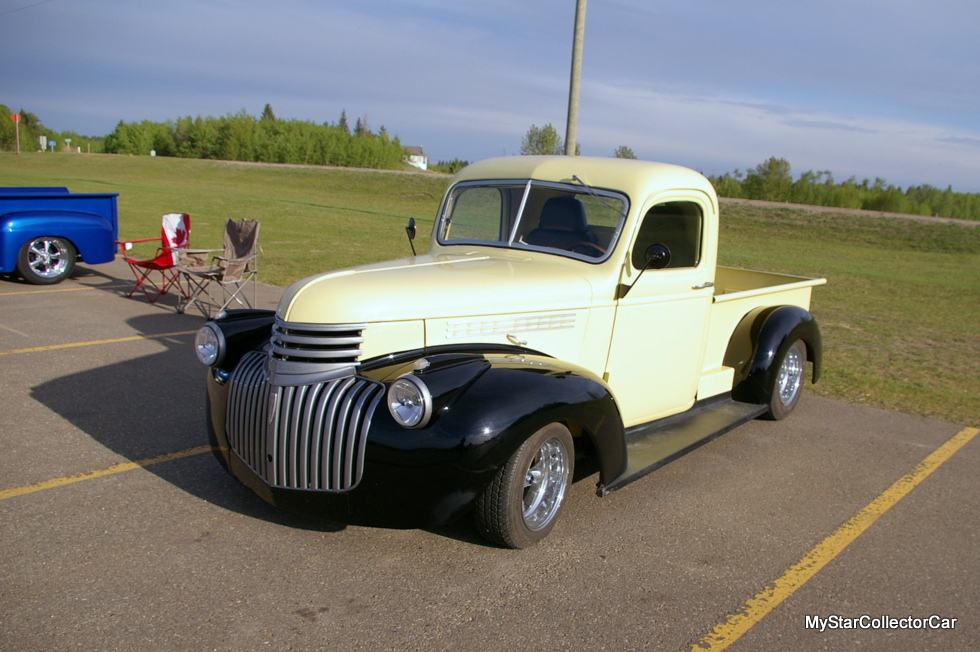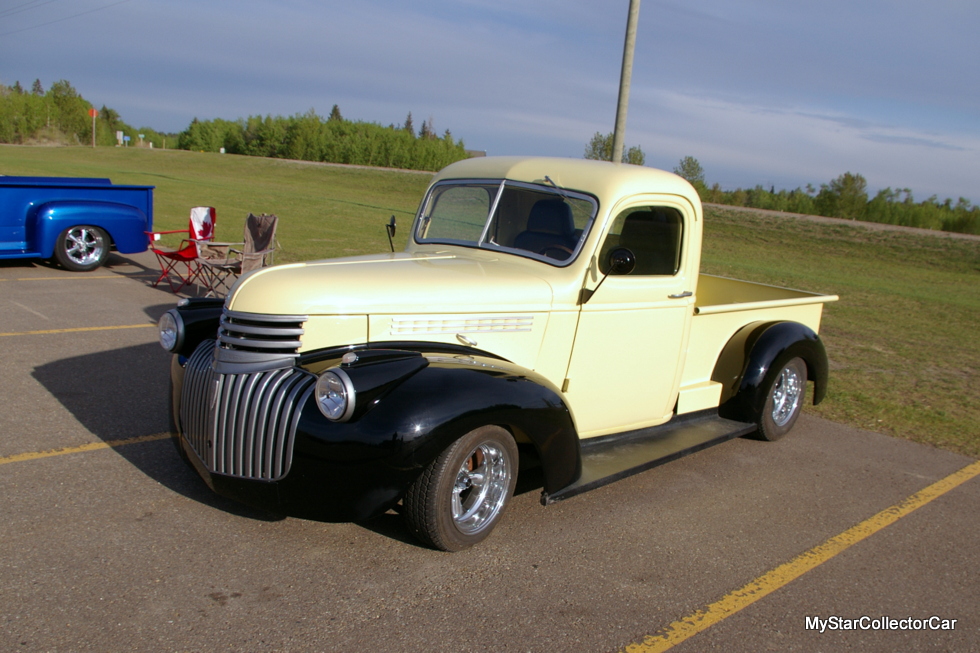 A two-tone 1941 Chevy resto mod is an interesting story on its own because there are few of these 75-year-old trucks left in 2016.
'A pickup truck of this vintage was built for use in a no-frills world of hard labor and most of them vanished after they were unable to keep their end of the bargain.'
This '41 Chevy truck had a name on the tail gate: Summer Wages.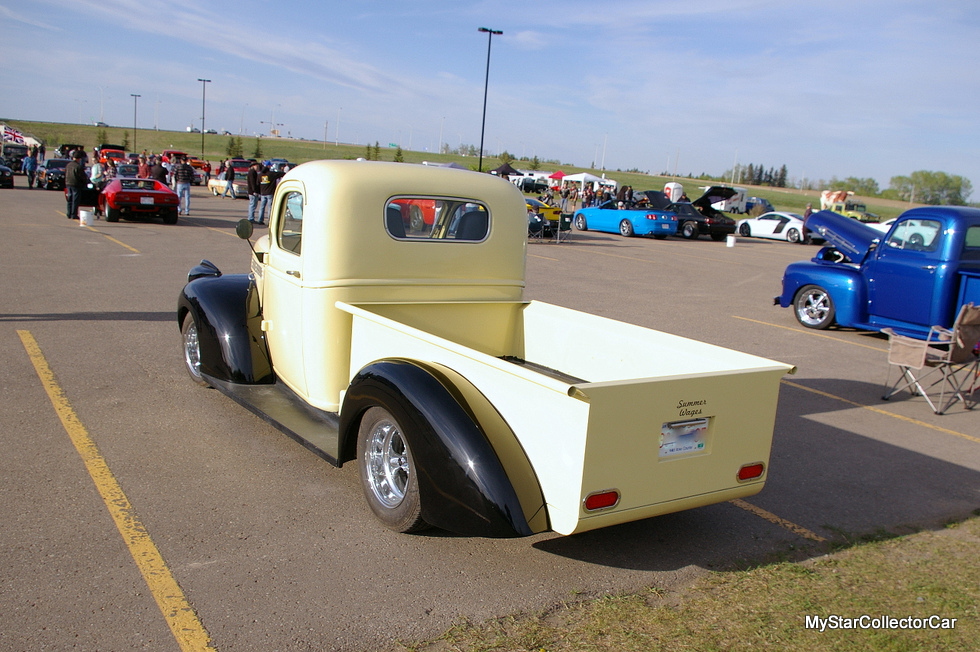 We were curious about the significance of the name and got our answer when we met owner Zeke Hume. Zeke is a young guy who put Summer Wages on his truck as a tribute to his late father.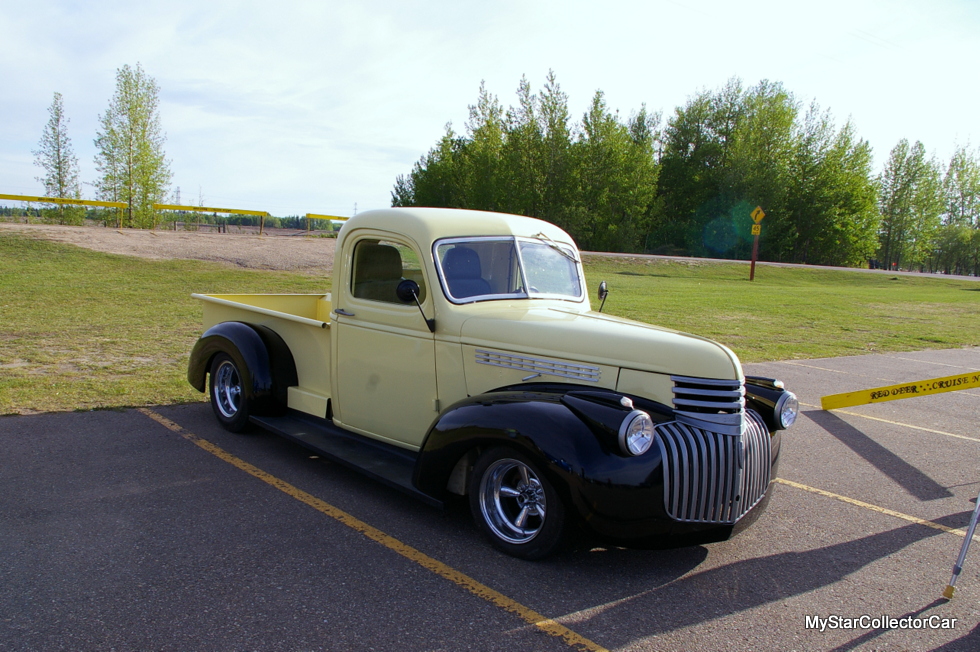 'Summer Wages' is the title of a song by Canadian country music legend Ian Tyson. The song was a favorite of Zeke's father and his dad even put the name on his big rig's bug deflector. Zeke's dad was a long-hauler and the song describes life for a guy who spends a lot of time on the road.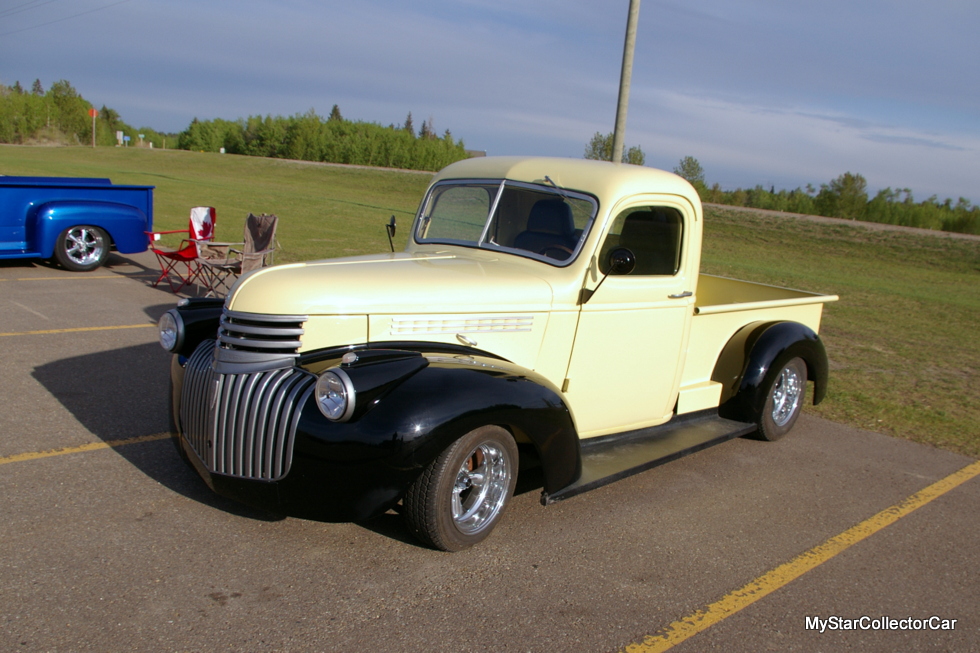 Zeke and his dad were working on a 1954 5-window Chevy truck when it got stolen about halfway through the project. The two of them never had the chance to finish the truck and Zeke always regretted the fact he and his father were unable to complete the project.
His father passed away in 2015 and Zeke wanted to honor his dad's memory with a classic old truck. The '41 caught his eye and Zeke purchased it in the fall of 2015. The truck rides on an S-10 frame and sports a 350 engine, so Zeke has plenty of power at his disposal for the open road.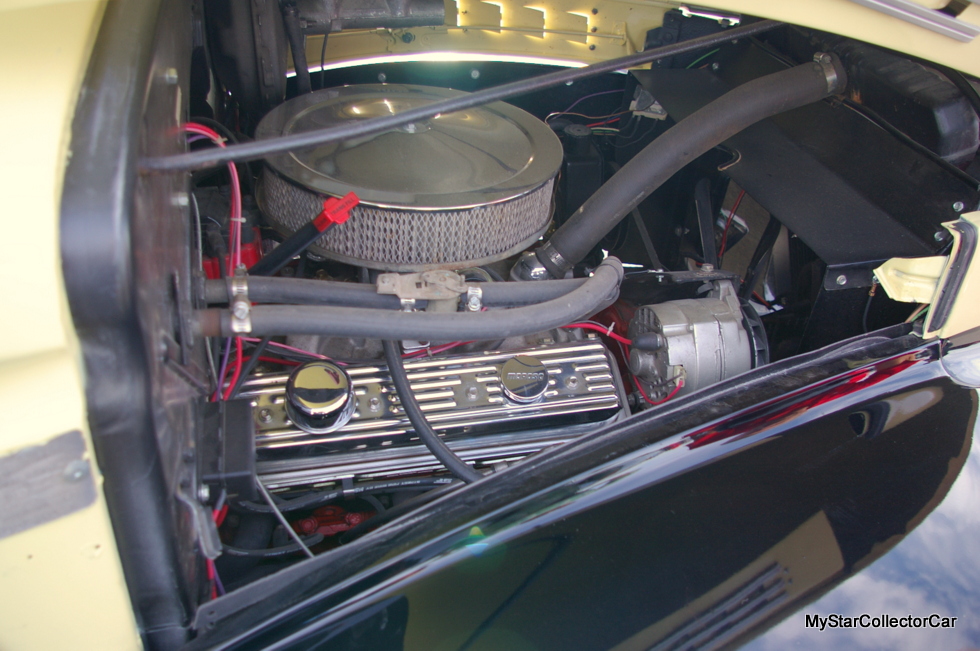 Zeke's purchase of the Chevy in the fall of 2015 meant his time behind the wheel was called on account of winter, but an early spring has given him the opportunity to hit the road. Zeke said his truck will "more than keep up with traffic" on the highway in his early assessment.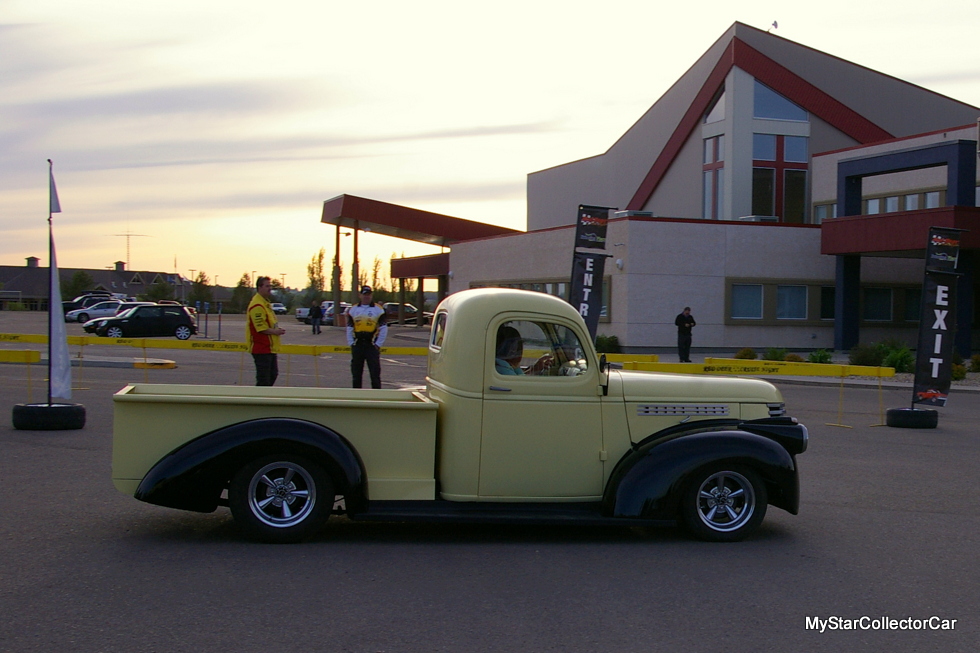 The truck has undergone several cosmetic upgrades, including very comfortable 2007 Tahoe seats that Zeke recovered in new leather over the winter. He mentioned how the original truck had a bench seat that might have been OK, but the Tahoe seats are a great way to travel in comfort on a road trip.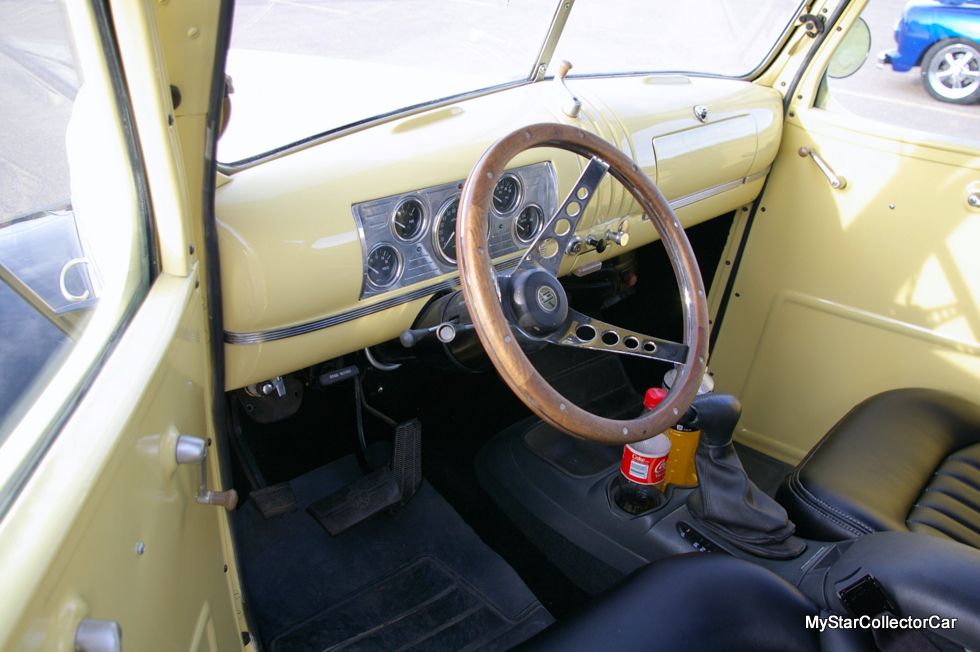 The truck also has lap belts because Zeke's romantic interest Lindsay is a practical young woman who saw a good reason for safety restraints in a truck equipped with a modern small block that can now easily exceed the top speed of the original straight six engine.
Zeke wanted a truck that blended old school and new school in the finest tradition of the resto mod philosophy so his vintage Chevy truck still carries the basic design features from 1941, including a windshield that cranks open and a front cowl vent that also opens for more fresh air in the cab.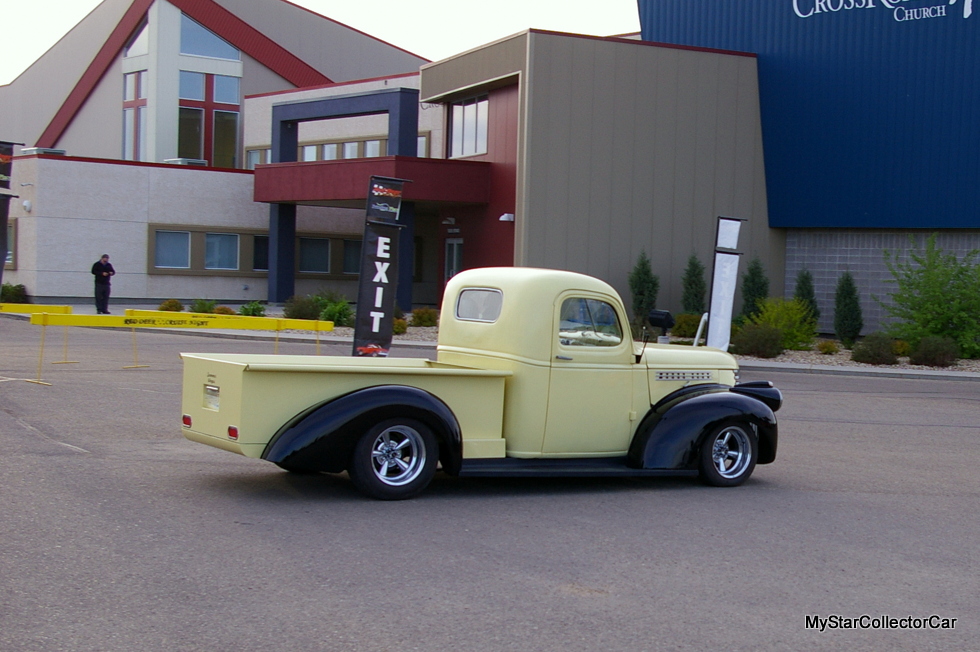 The old truck never had a radio and Zeke has no plans to change that status because he likes the sound of the open road in the truck. Maybe an MP3 file of Ian Tyson songs might change his mind on the addition of a modern sound system.
Either way, Zeke has a truck that helps him remember his father with a very cool tribute to the man.
Jim Sutherland
CLICK HERE to Like us on Facebook
CLICK HERE to Follow us on Twitter
CLICK HERE to Follow us on Pinterest

Please re-post this if you like this article.