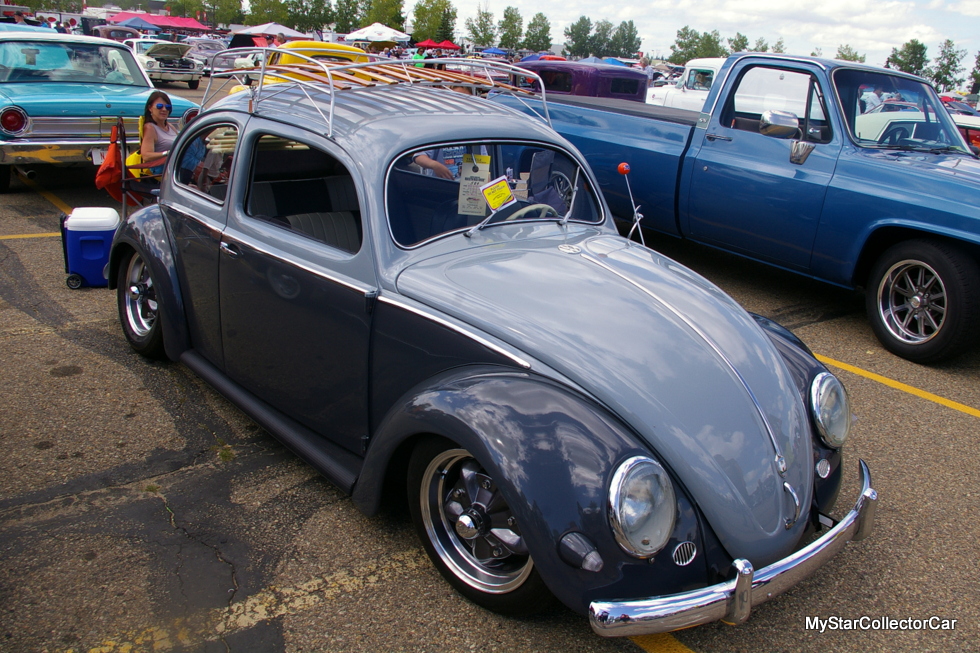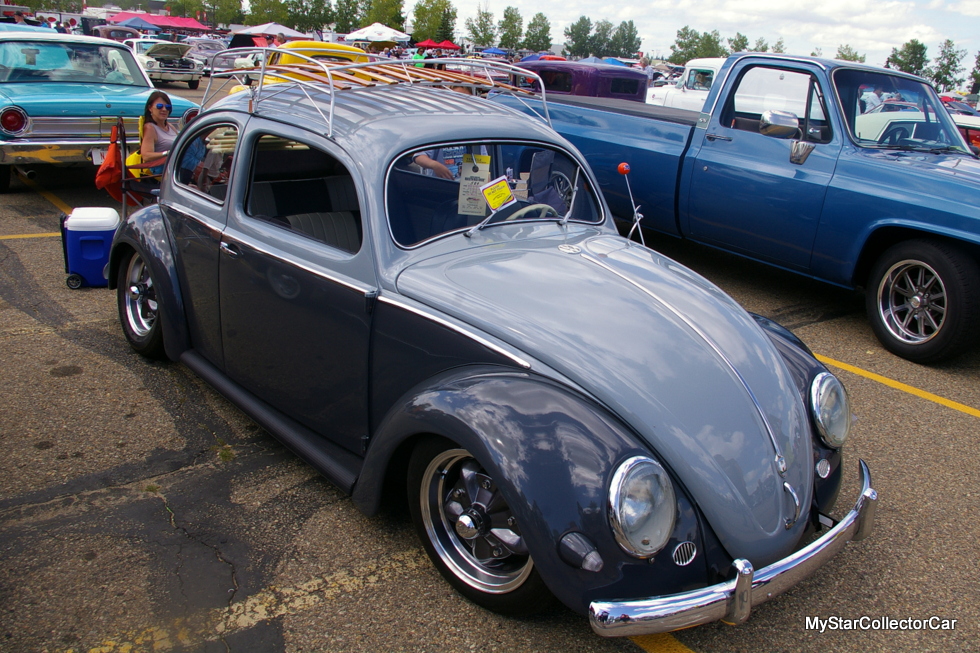 One of the most popular cars ever produced was the highly lovable VW Beetle.
'The original Bug never won too many road races but it won the hearts and minds of every generation during its long production run.'
Kids loved Beetles for their looks and adults loved them for their practicality.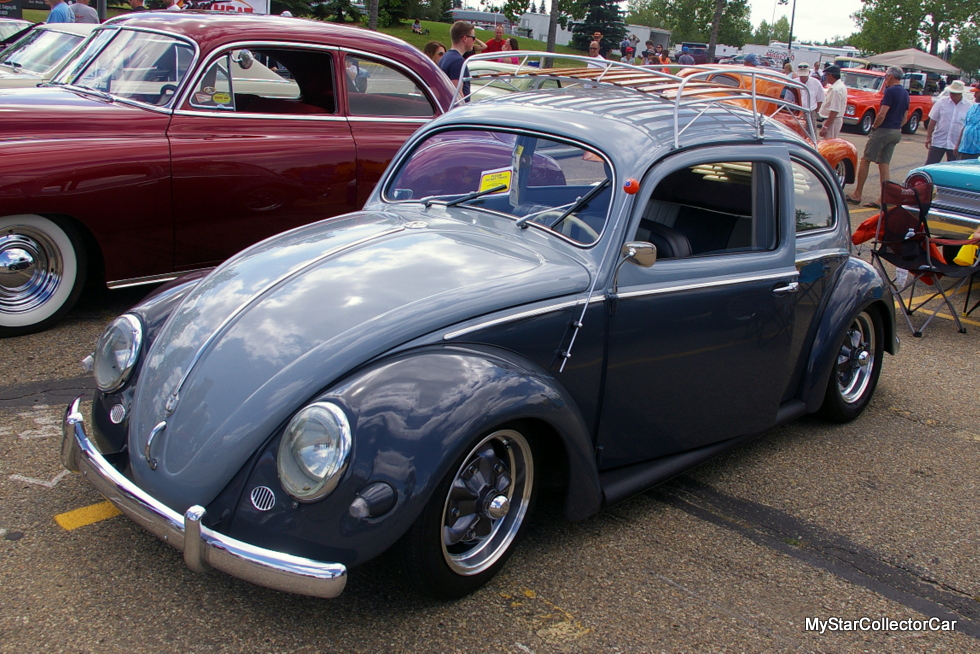 A Bug was a dependable car that could handle tight parking spots because of its compact size and deliver great gas mileage in the bargain. The Beetle was the perfect second car for baby boomer families where they became kid-haulers and grocery-getters because of their large trunk located up front where most cars had their engines.
Thus ends a brief history of the VW Beetle as it applied to yesterday's automotive culture. However, we encountered a young woman named Amy Paron who owns a 1957 VW Beetle for a number of reasons, including a few very practical ones.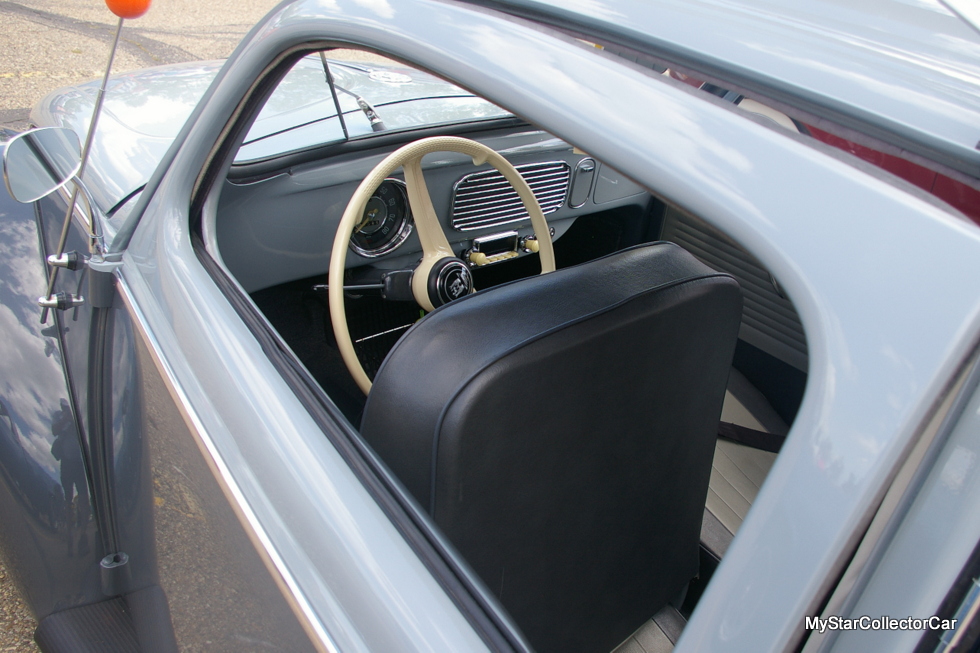 Amy is part of a car family who are immersed in the car hobby and plan their summer events around their family cruises. Her father and brother are both body men who liked cars so much they built careers and a business in the automotive field.
Amy described herself as a "garage rat when I was little" and grew up with the car hobby because of her family. Her family likes to hit the road together in their vintage rides and Amy decided she needed to buy a vintage ride to join in the family car hobby. Amy put it best when she said: "It's hard being a passenger-I needed to get my own car."
She bought a 1957 Volkswagen Beetle in Arizona and trailered it back with her brother Dennis to Amy's home in western Canada. The trip was the last time Amy's Beetle rode on a trailer because she loves to drive her Bug-it's a family tradition. Amy added: "A static display is OK but we like to drive them."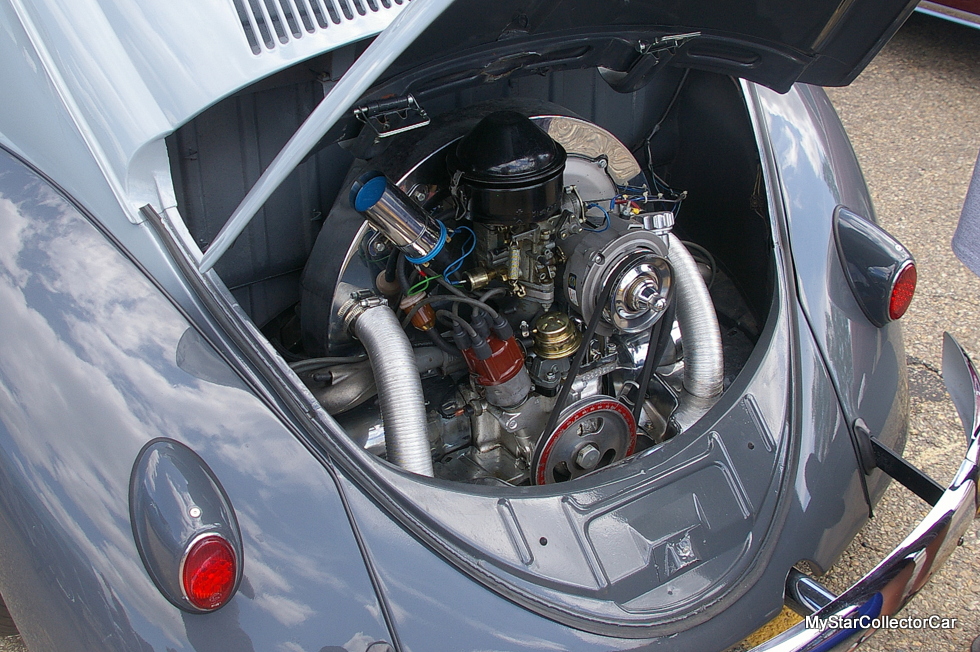 It pays to be part of a family of dedicated and talented car guys because Amy bought a car that was in excellent condition and passed its out-of-country mechanical inspection with flying colors. Her brother Dennis is a pro who knows how to judge a car's condition.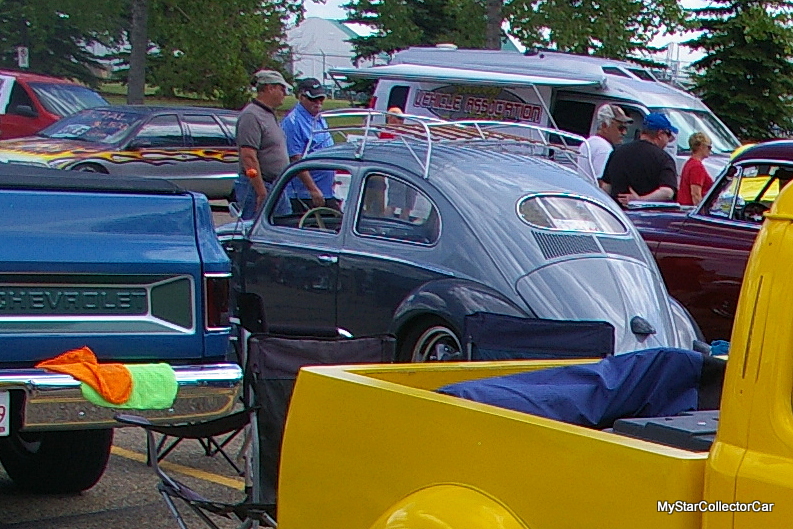 We mentioned earlier that Amy has a number of reasons to own a VW Beetle and they included a few practical ones. She uses her Beetle for a few old-fashioned reasons like getting groceries and hauling kids. Her son Pace has become a big fan of the 59-year-old car and enjoys any opportunity to hit the road in it for one of the family cruises. We should add that Amy is able to keep up with her family on the road because her Bug is actually comfortable at higher speeds.
Amy's classic Beetle has a few 50s-era options like a rear window blind and a roof rack to accentuate its cool factor.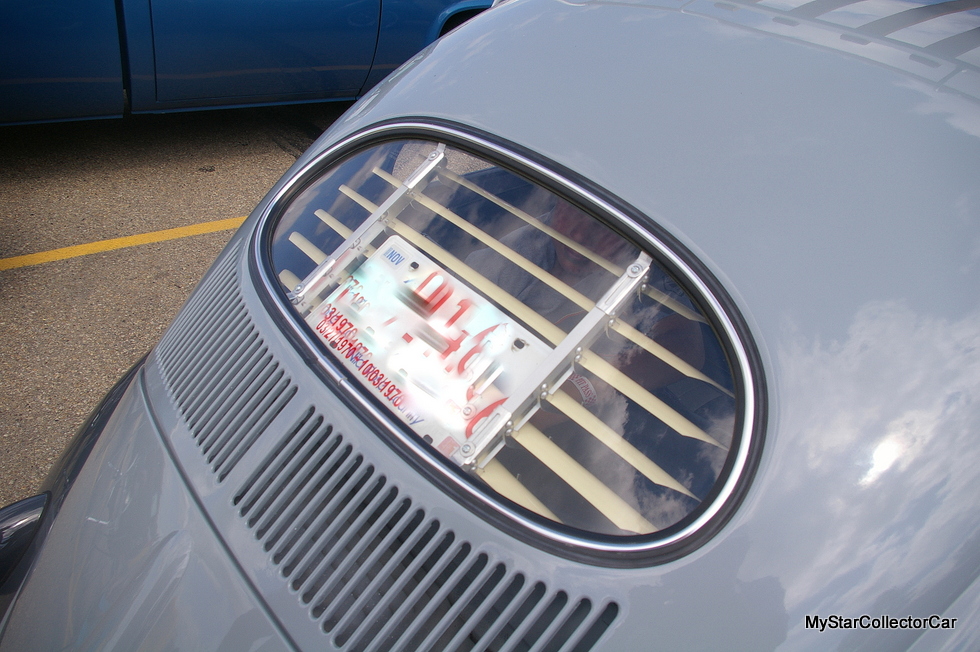 'We like Amy's philosophy about her car which is pretty simple: drive it-it's a family rule.'
Jim Sutherland
CLICK HERE to Like us on Facebook
CLICK HERE to Follow us on Twitter
CLICK HERE to Follow us on Pinterest
Please re-post this if you like this article.