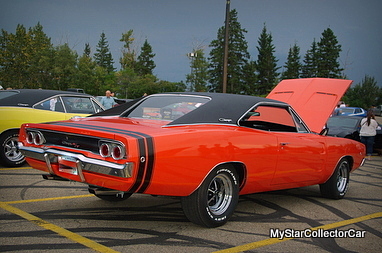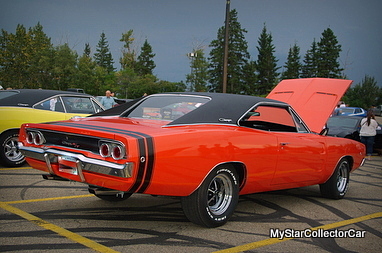 The 1968 Dodge Charger is one of those cultural icon cars because Chrysler Corporation hit it right out of the park in '68 with this exceptional Mopar.
'68 Chargers weren't mere cars – they were works of art on four wheels.
Iconic status means one thing in the world of old iron…higher prices.
Gregg Palm beat the system because he bought his '68 Charger in 1989 when project Mopars didn't cost the same as an average-sized house.The Charger was far from perfect and it went into hibernation as Greg explained, "I parked it in my shop until 2005".
There were many reasons why the Charger went into suspended animation and most of them are familiar to car guys, but Gregg had one big reason, "The prices went up to the point where you could actually put some money in them and not worry too much about it".
Despite the fiscal rebound on these cars, they can still absorb more money than the GDP of some small Latin American countries, and this Charger was no exception as Gregg explained, "The body was shot, it needed new fenders, bumpers and other stuff so it sat in the shop until 2010. We made one car out of of two, plus we changed out the back ¼. The interior is new but it is a reproduction and it's got a new windshield".
This Charger was the sum of many parts and Gregg was well aware of the details behind it, "It had a clutch and an automatic in it and I think it was a 318 car originally".
Classic Chargers rarely show up with 318s under the hood in 2014, so Greg went the big block route, "It came with a 440 and the block number was from '68 so all the numbers kind of match so you could say it's period correct. The transmission was rebuilt because it did have a few problems and now it's got a Hurst shifter because in mid-68 they went to it".
Gregg likes the period correct attitude but he was also willing to embrace new technology with the Charger project, "There's a whole new front end on it and the steering box was retro-fitted for a firmer feel because it was pretty scary to drive. I put discs on it and changed out the electronic ignition, coil ballasts to newer stuff, I did all this stuff plus it's got hidden audio now too".
There was one change that will catch the attention of Mopar purists but Gregg wasn't afraid to freelance with this '68 Charger as he admitted, "It's Hemi Orange and that wasn't available in 1968".
Second Generation Chargers are Holy Grail cars and Gregg is well aware of the rock star status when he's behind the wheel but he admits he hasn't done a lot of time in the cockpit of the Charger, "It's only had 200 miles on it since 2005″.
Gregg's explanation is pretty simple, "I live on gravel so I have load it on a trailer to drive".
There are very few Mopar guys who could resist the urge to load that trailer every day when the car in question is a '68 Charger.
Jerry Sutherland
CLICK HERE to Like us on Facebook
CLICK HERE to Follow us on Twitter