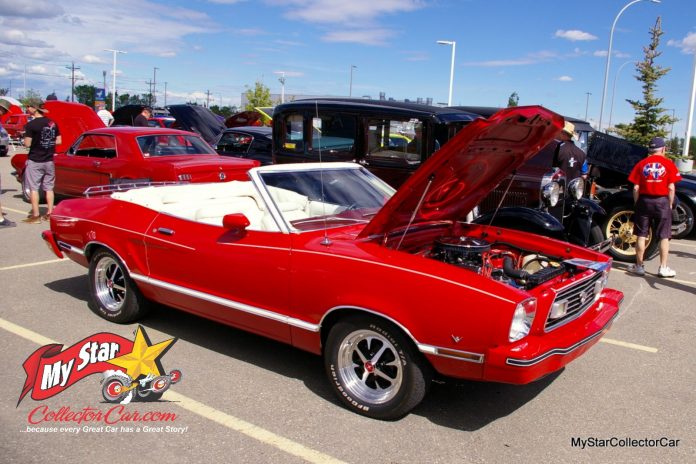 Ford introduced its Mustang II model in time for the 1974 model year, a decision that acknowledged the iconic pony car's 10th anniversary and demonstrated a new direction for the car company's Mustangs.
They became known as Mustang IIs and initiated a groundswell of controversy in a New Coke kind of way within the car buyer market.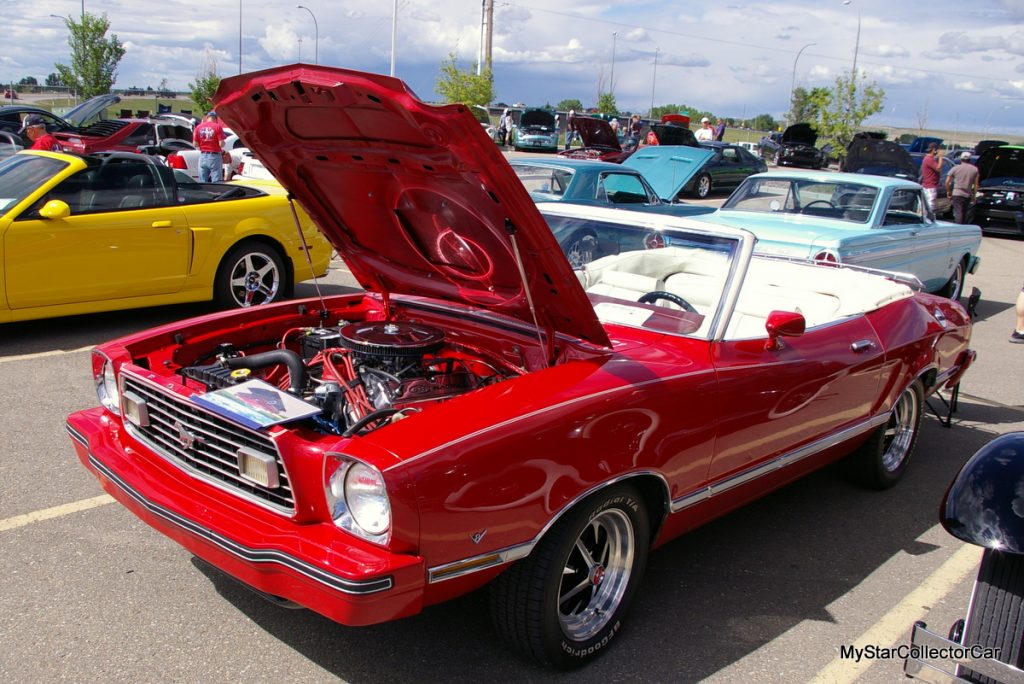 Ford corrected its horsepower mistake over the next few years and eventually added a 302 small block V-8 into the mix for its Mustang models. The net result was a nimble little pony car that had plenty of giddy-up during an era when horsepower was not a big-ticket item in Detroit.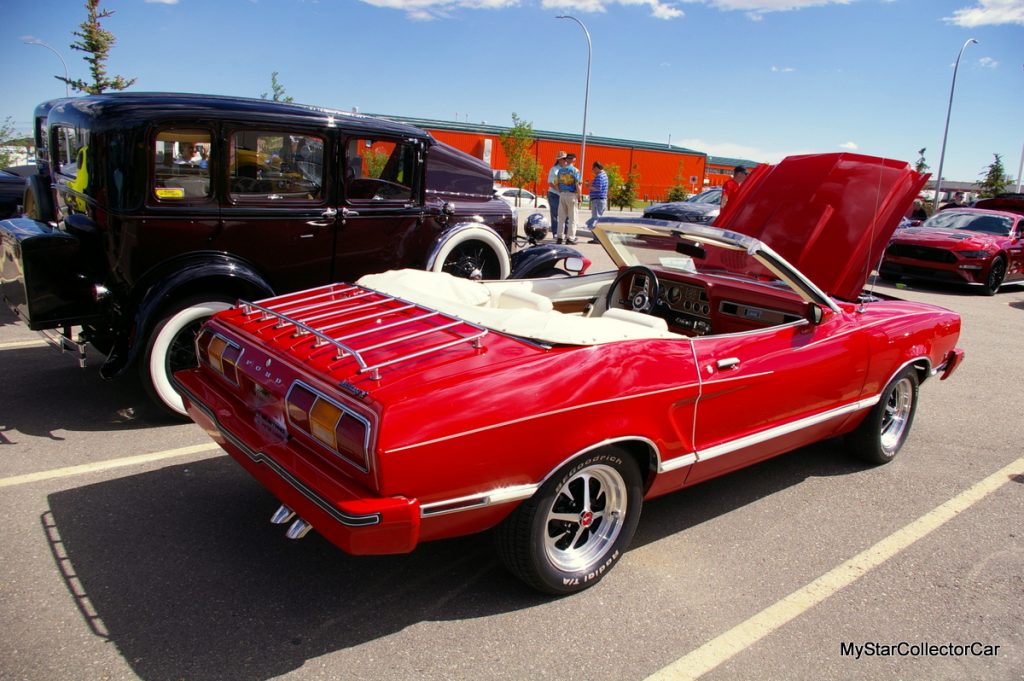 Donald Schulie always liked the Mustang II models and knew he would eventually own one of the second-generation Ford ponies at some point in his life. In 2016, Donald managed to locate a very rare 1977 Mustang Ghia in convertible form.
Most of our MyStarCollectorCar readers will already be aware of the fact domestic convertibles were non-existent by 1977, save for company-approved custom builders that produced very limited-edition convertibles for the parent auto company.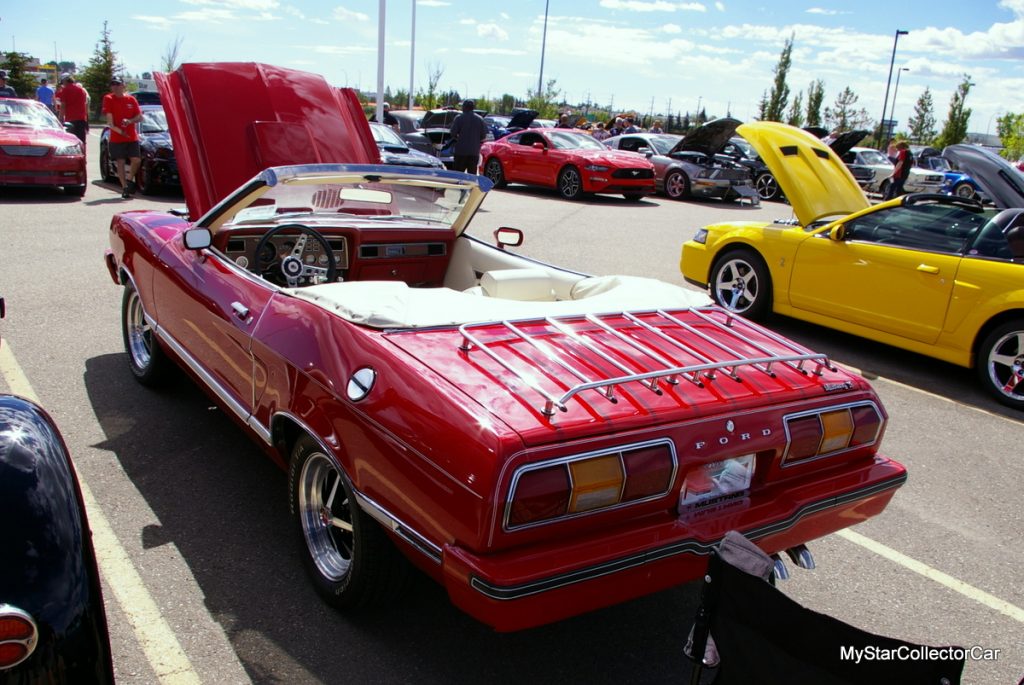 Emess Coach Builders was the convertible contractor that built drop top 1977 Mustangs, including Donald's. The initial production run was set at 100 Mustang convertibles, followed by another 100, but production stalled at 44 cars, according to Donald, mainly because of a major cost factor.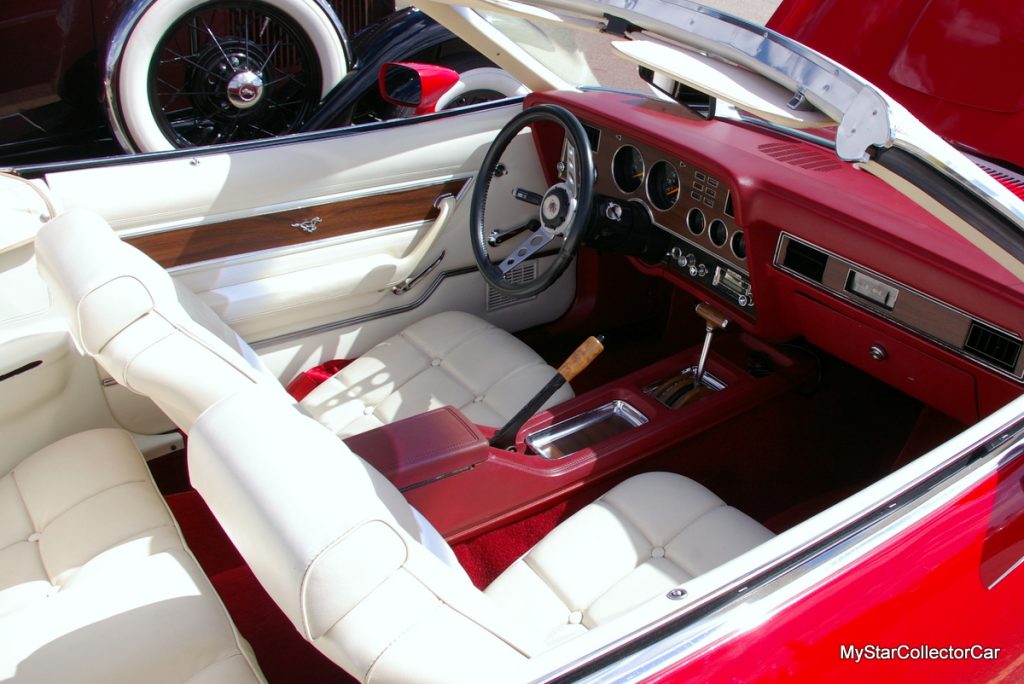 The '77 Mustang's custom drop top conversion process was incredibly expensive and discouraged almost every potential customer from an actual purchase, consequently only 44 convertible Mustangs were built that year.
Donald bought his rare Mustang convertible in 2006 and never looked back from that moment. He is a retired engineer, so he applied his skills to his '77 drop top after he became its proud new owner. Donald was quick to point out the Mustang was "not a one-off, it was a Ford-authorized program". He added that he "didn't buy it (the '77 Mustang) as a collector- I enjoy driving it."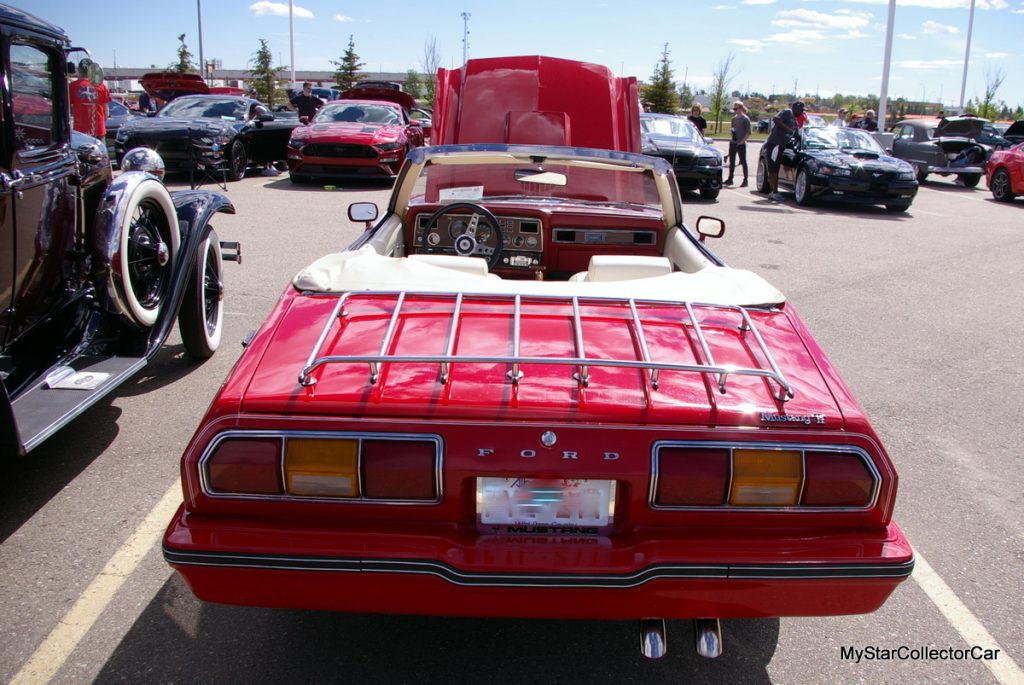 The driving angle does indeed play a major role in Donald's life with the Mustang Ghia, so does his long career as an engineer. Donald added a few improvements to his Mustang convertible so he could enjoy the driving experience even more in the car.
Donald mentioned the car's engine was badly worn-out when he purchased the Mustang II, so he transplanted a lively 306 roller block engine into the car, hooked up to a C-4 auto tranny. The fact Donald wanted to drive the car influenced his decision to use 2:79 highway gears in the Mustang II's rear end.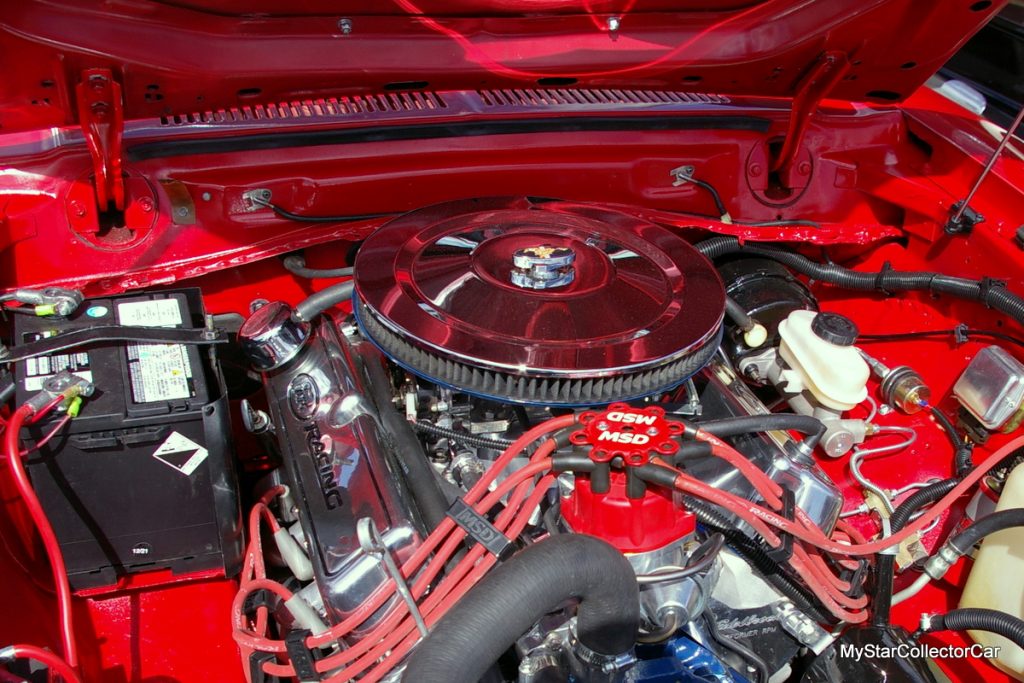 He also replaced the subframe connectors on the car's front end and told MyStarCollectorCar the Mustang convertible was now as "smooth as can be" on the road.
The entire improvement process did indeed "enhance the driving experience" in Donald's words, so now he is able to hit the road in comfortable and style.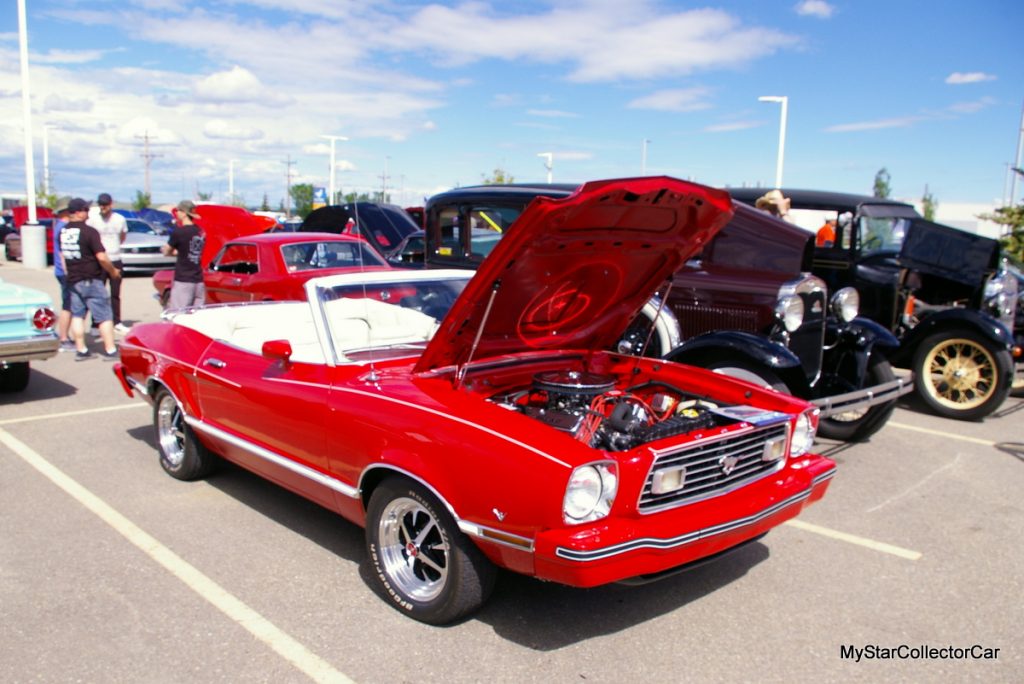 BY: Jim Sutherland
Jim Sutherland is a veteran automotive writer whose work has been published by many major print and online publications. The list includes Calgary Herald, The Truth About Cars, Red Deer Advocate, RPM Magazine, Edmonton Journal, Montreal Gazette, Windsor Star, Vancouver Province, and Post Media Wheels Section.