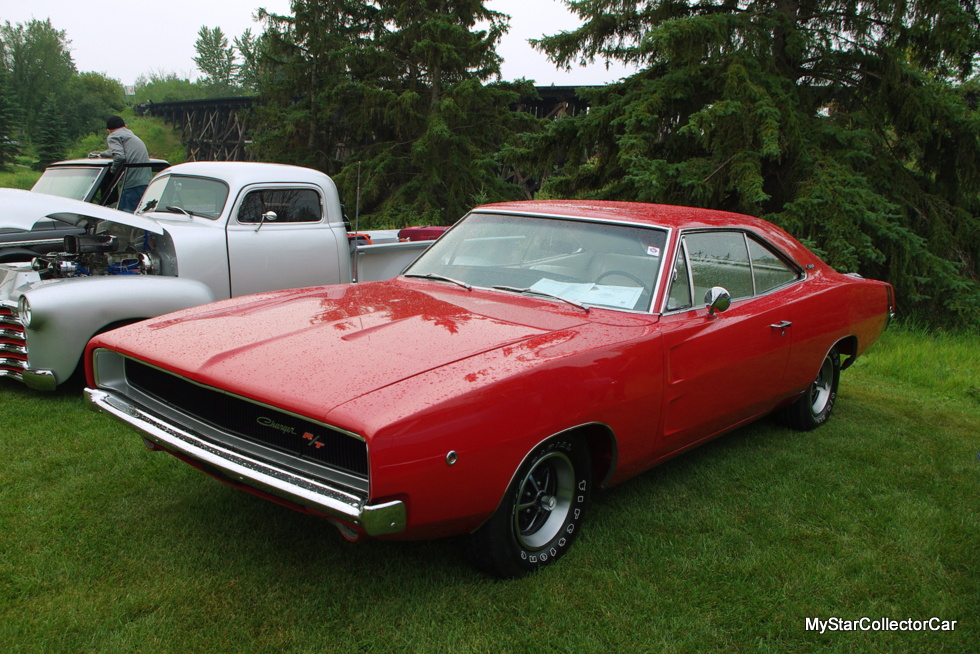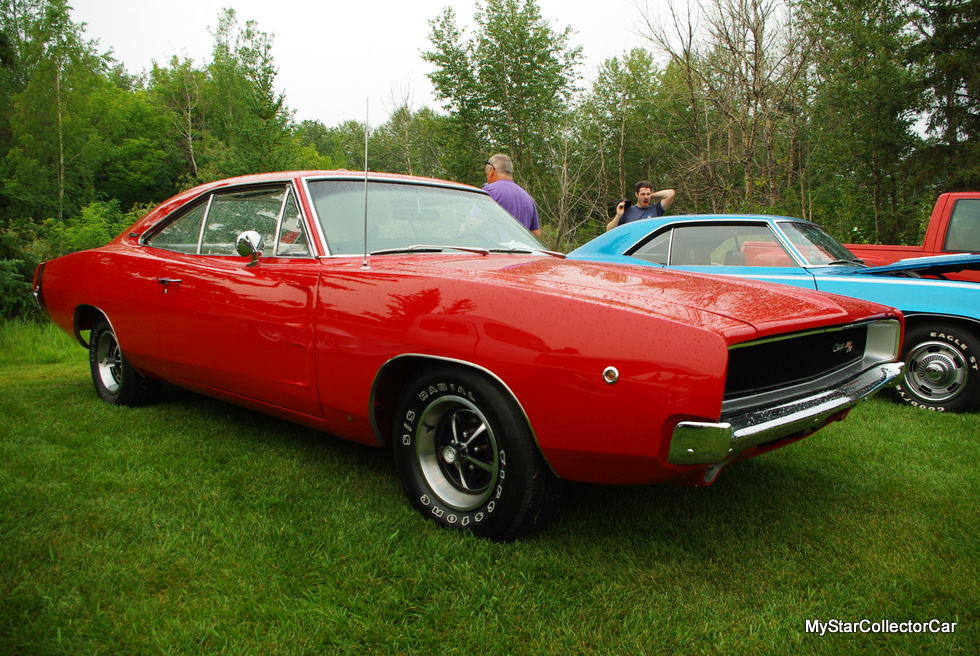 The connection to an old classic can extend over only a few hours or several decades depending on circumstances.
A short term connection to a car obviously gives a shorter story—something like "I was the high bidder".
Longer-term relationships fill in the blanks on the plot line so 27 years of ownership makes this '68 Charger RT much more interesting.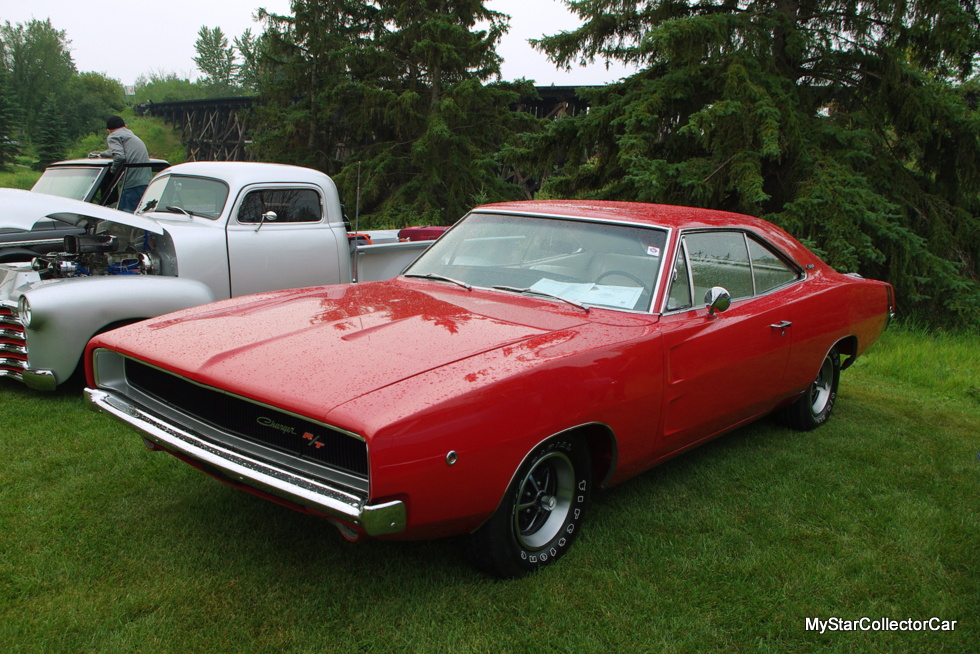 Bryan Dickenson is the fourth owner of this Mopar classic and he knew it was a solid car at the time. The car was originally a grad present for its first owner and Bryan described it as "Really good—a little bit of Bondo because it hit a deer in the early 70s and the only damage was on the driver's front fender".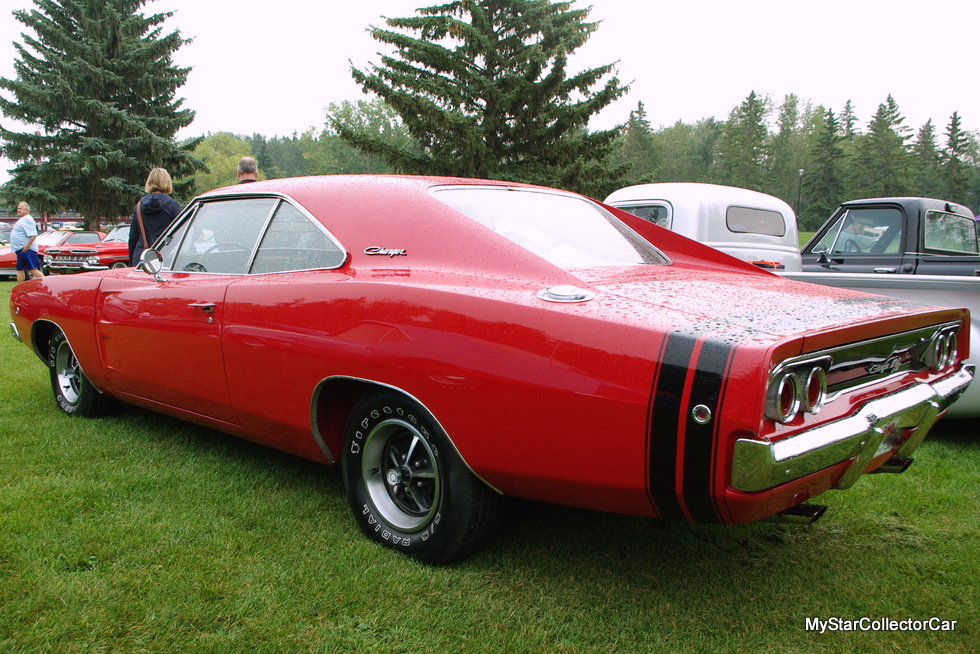 Bryan met his wife shortly after buying the car so it became part of the newlywed couple's routine for many years but eventually they had to develop a game plan.  He said, "About 11 years ago we got serious about the car" so it became a major project.

Fortunately, Bryan had serious buy-in from his wife so she was very willing to jump into the nasty side of the job. Car guys all know how a great paint job doesn't appear overnight—it requires many hours of dirty, time-consuming, repetitive work.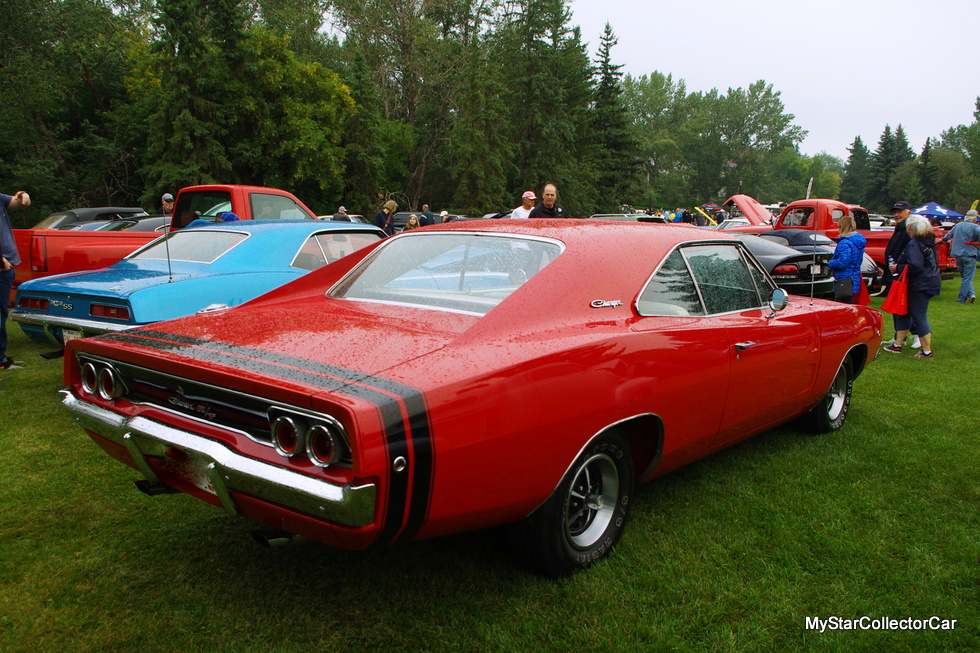 This wasn't a simple "turn the car over to a professional sandblaster" game plan. Bryan and his wife divided the car in half and then started with heat followed by countless hours of paint scraping with a razor blade. They found a "very straight car" under the bare metal with the exception of the deer-damaged front fender.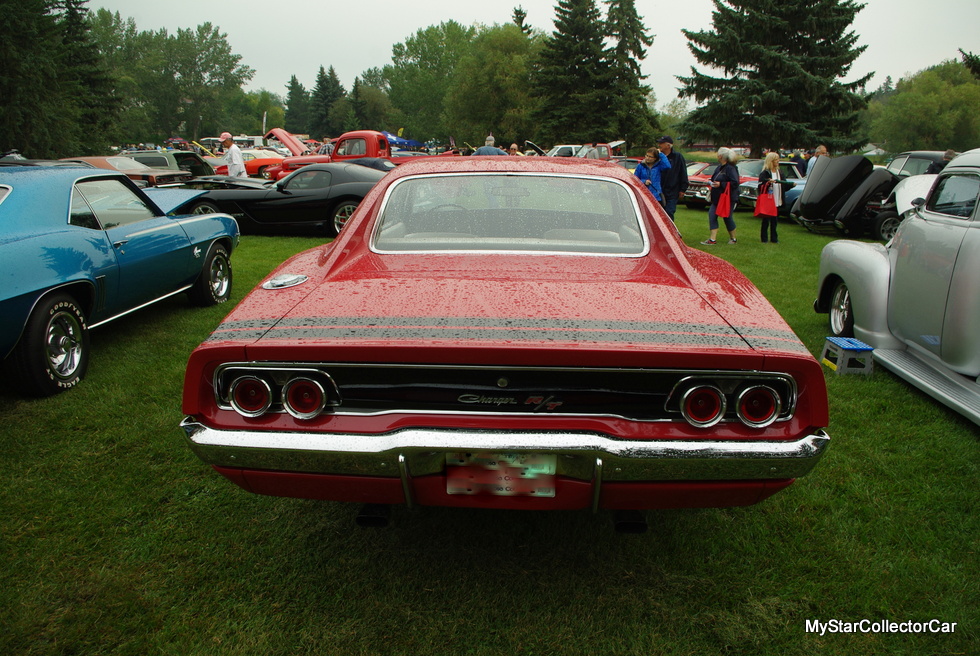 That's the kind of commitment you give to a car that's been part of their entire married life.
They did this for two reasons. One was to save on the costs and the other was to have personal equity in the project.
The Charger then went on the rotisserie and painted top and bottom so the underneath of this car looks as good as the topside. The car is back in its factory TorRed paint thanks to a massive amount of effort and it looks spectacular.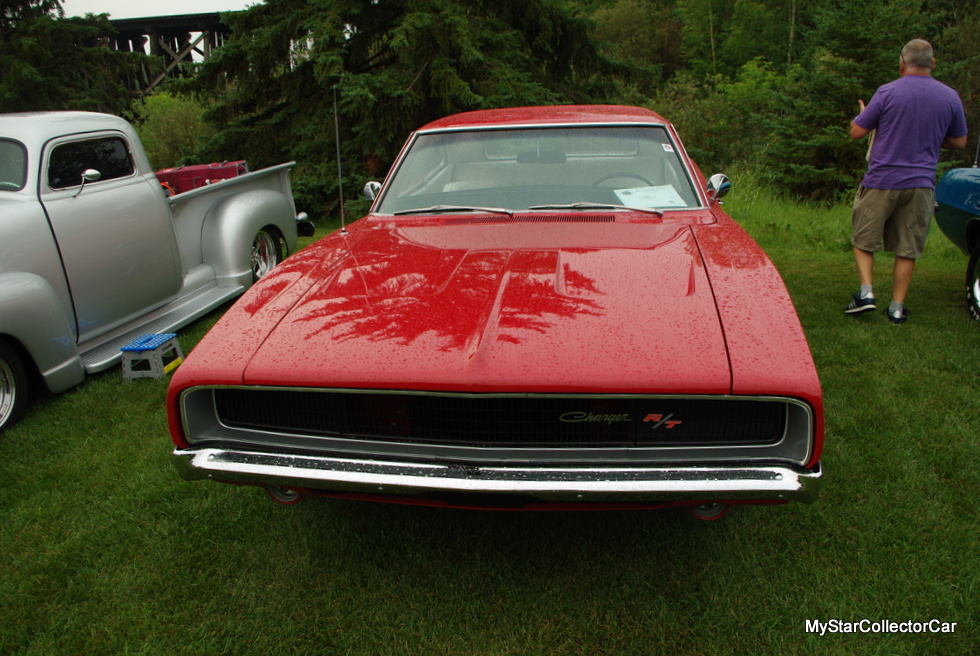 The 440 was much less of a factor because the previous owner had it "tweaked, balanced and blueprinted" so Bryan had to make only one modification. He went back to the factory exhaust system and dumped the aftermarket headers because he wanted this car to be "as close to original as possible".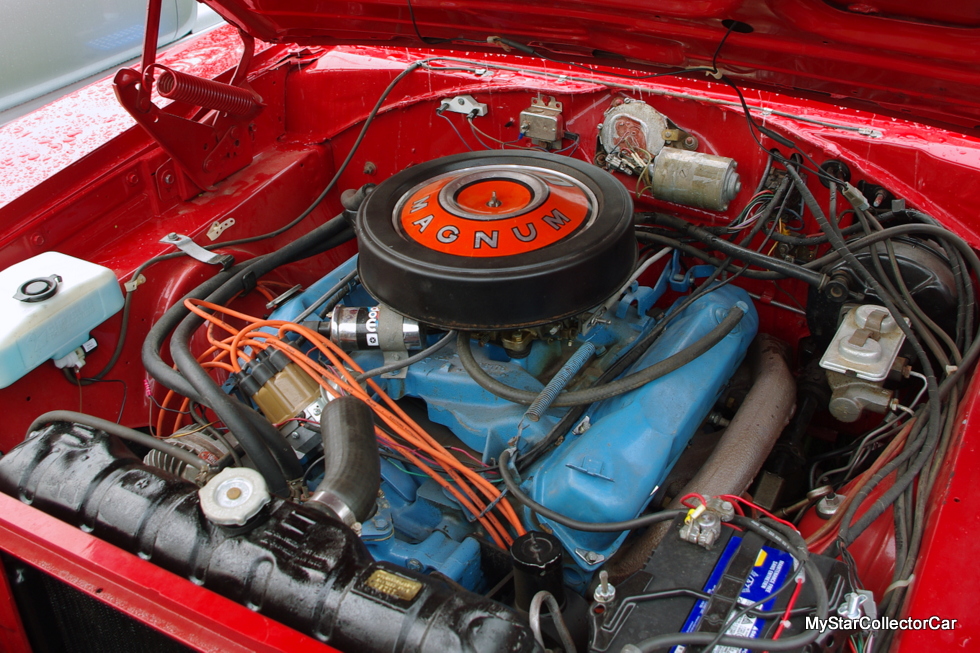 The interior was a little more of a challenge. The padded dash was in good shape because the previous owner (a farmer) stored it inside but the interior is all new from the carpets to the seats and headliners.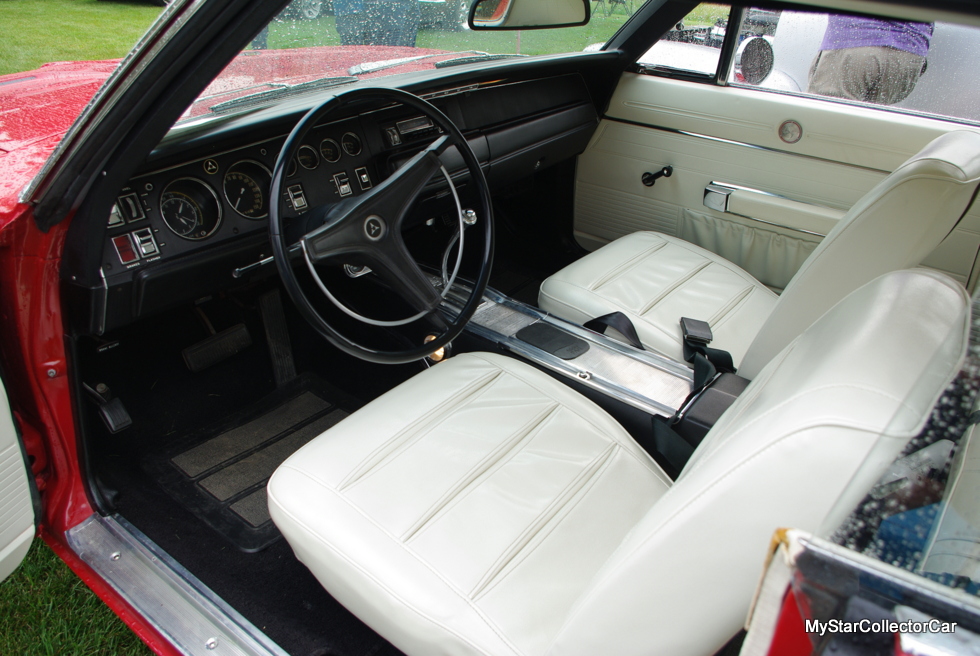 Bryan is realistic about his '68 Charger though it easily passed a safety inspection. He said it "drives like a 51-year-old car" so a person who's only driven brand new Toyotas may find it to be a challenge but this is a vintage Mopar so it handles like one. Bryan runs it easily at highway speeds (3:55 rear end) but he doesn't drive it regularly although he will take on a grocery run.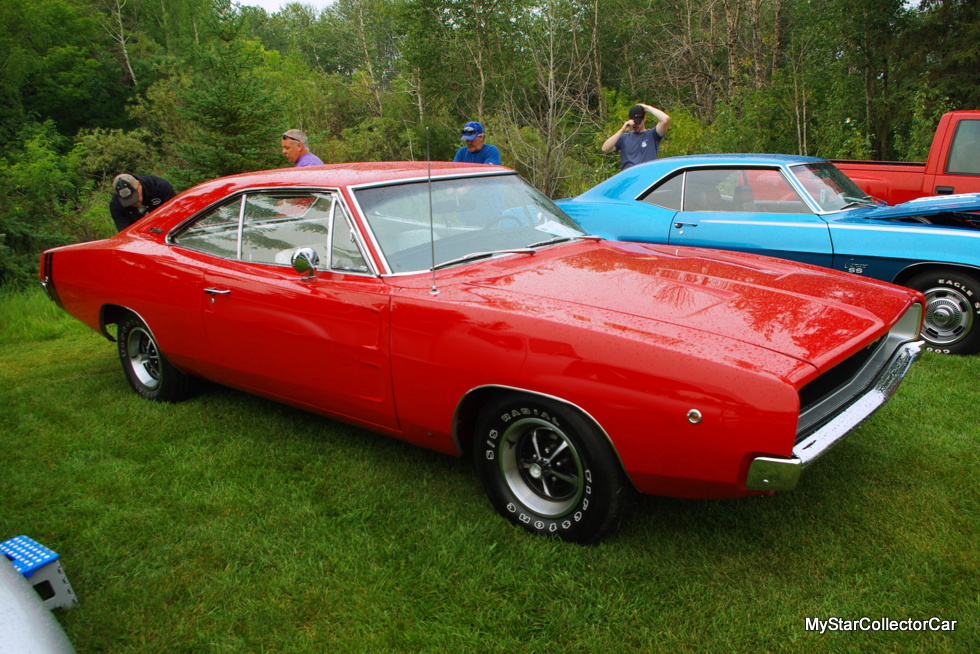 There are very few things left to do on the car—Bryan wants to upgrade to 15" wheels but retain the Magnum look because that's consistent with his "keep it original" philosophy.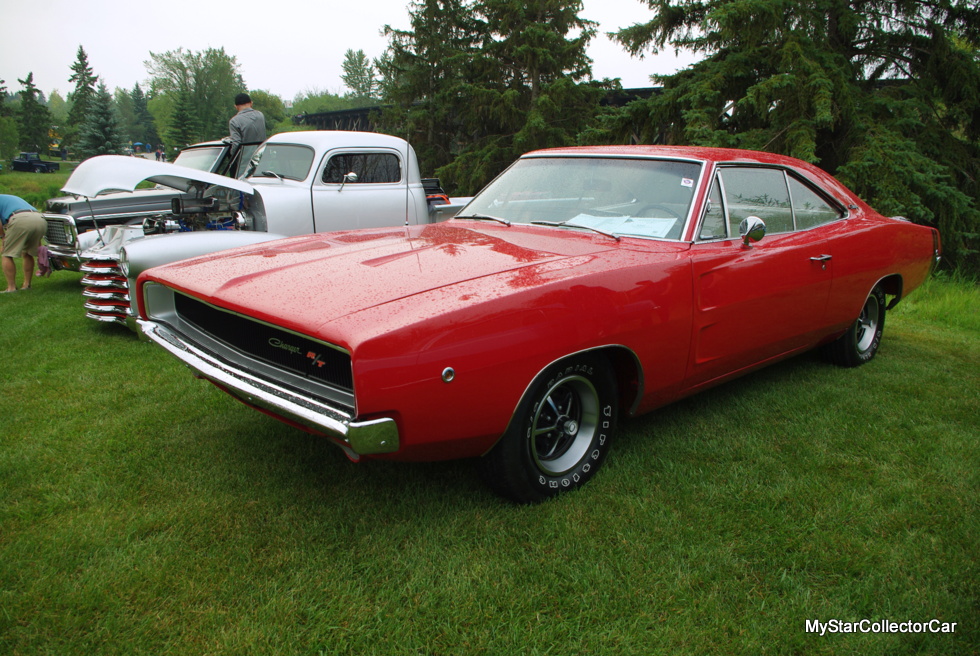 You don't tamper with personal history.
By: Jerry Sutherland
Jerry Sutherland is a veteran automotive writer with a primary focus on the collector car hobby. His work has been published in many outlets and publications, including the National Post, Calgary Herald, Edmonton Journal, Ottawa Citizen, Montreal Gazette, Saskatoon StarPhoenix, Regina Leader-Post,  Vancouver Sun and The Truth About Cars. He is also a regular contributor to Auto Roundup Publications.
Please re-post this if you like this article.