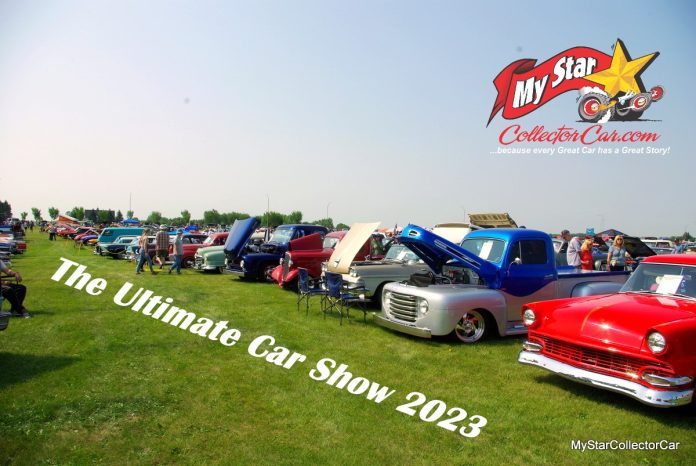 Reynolds Museum is a big attraction in Wetaskiwin, Alberta Canada, a community of about 12,000 people about a half hour drive from Edmonton, Alberta.
The event used to be called "History Mile" and took place over a weekend in June, but now it is a one-day show held in July and renamed "The Ultimate Car Show". The new name suits the event very well because it has exploded in popularity in only a few short years.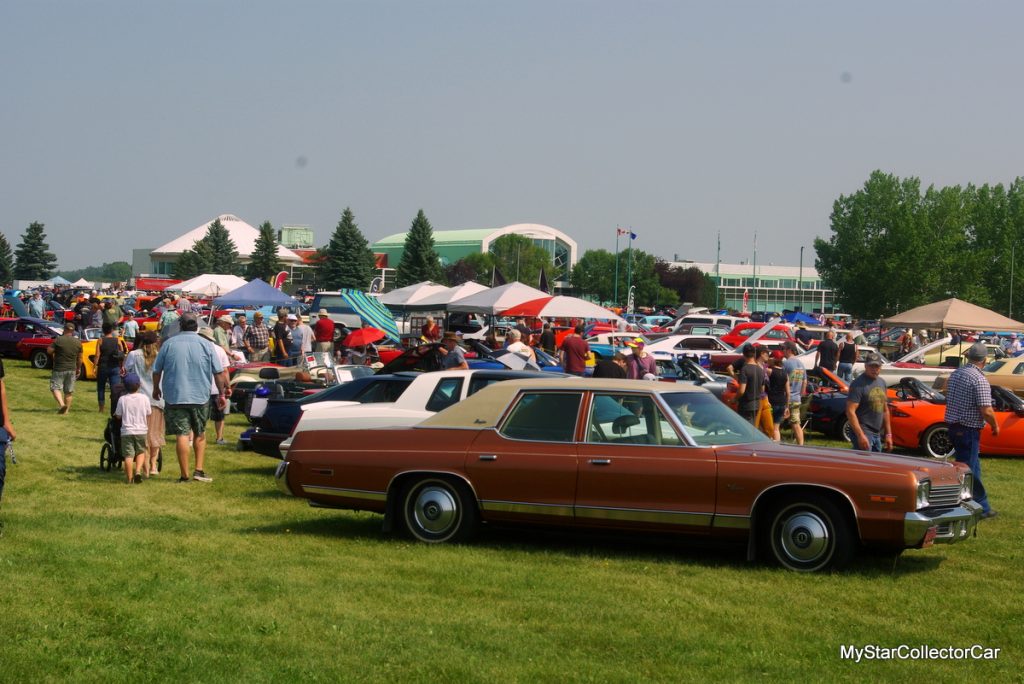 This year's car show was so big the organizers were forced to cap its numbers because they reached maximum capacity by mid-morning. As a result, the overflow parking provided an impromptu car show because the owners were not able to register for the event.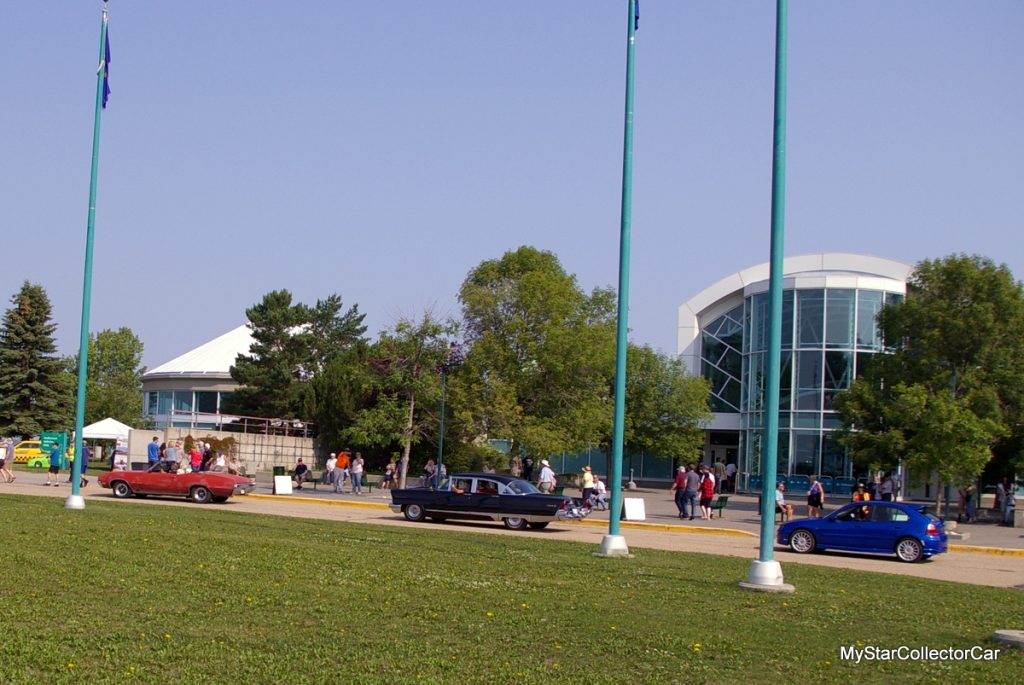 Larger car shows are a blessing and a curse for us here at MyStarCollectorCar because they provide a very interesting array of vehicles-but their owners are not always around their cars and trucks. Who can really blame them? There are so many vehicles owned by other car guys and girls at big shows.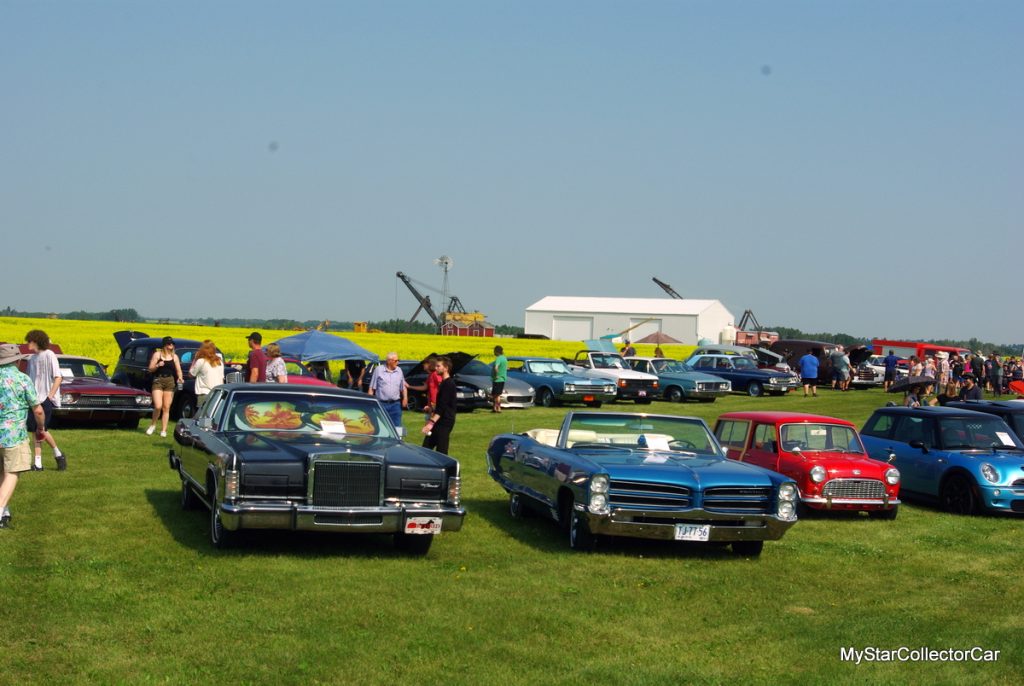 However, we were able to locate the owners of a very interesting group of vehicles at The Ultimate Car Show this past weekend.
The first vehicle that got our attention was a 1961 Ford Galaxie two-door hardtop with a big block secret under its hood-but not the kind of secret one would share with Ford people.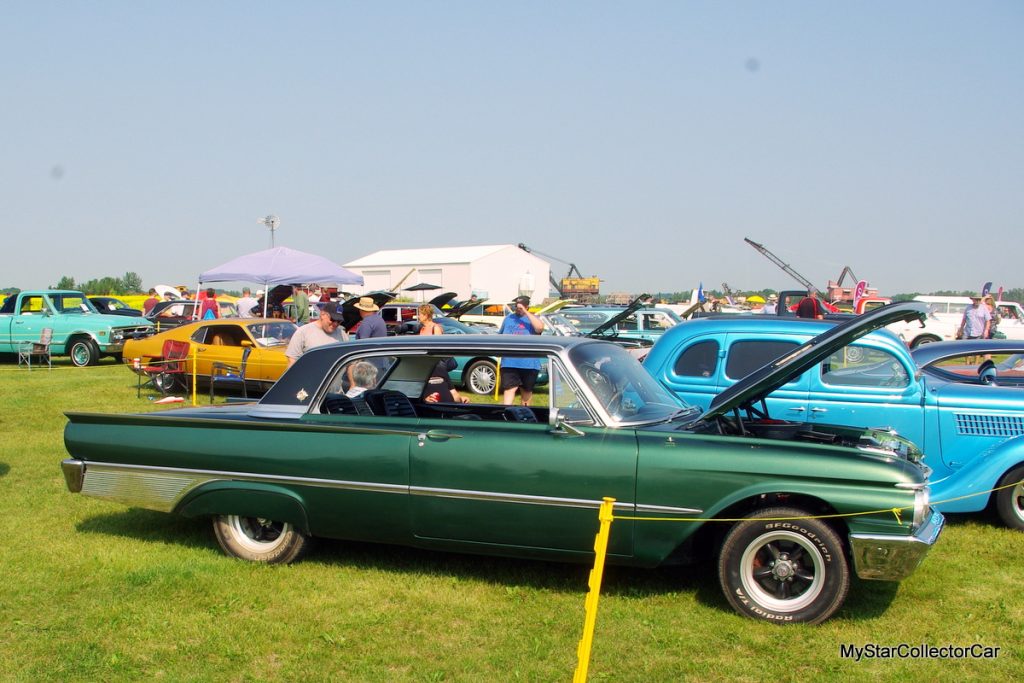 Learn about this amazing resto mod in a future MyStarCollector feature.
It was a beautiful summer day at the Reynolds show, so it was no surprise to find another convertible at their event–but not just any drop top because we found a beautiful 1962 Pontiac Tempest LeMans restored back to its original glory, including its "1/2-a-389" engine.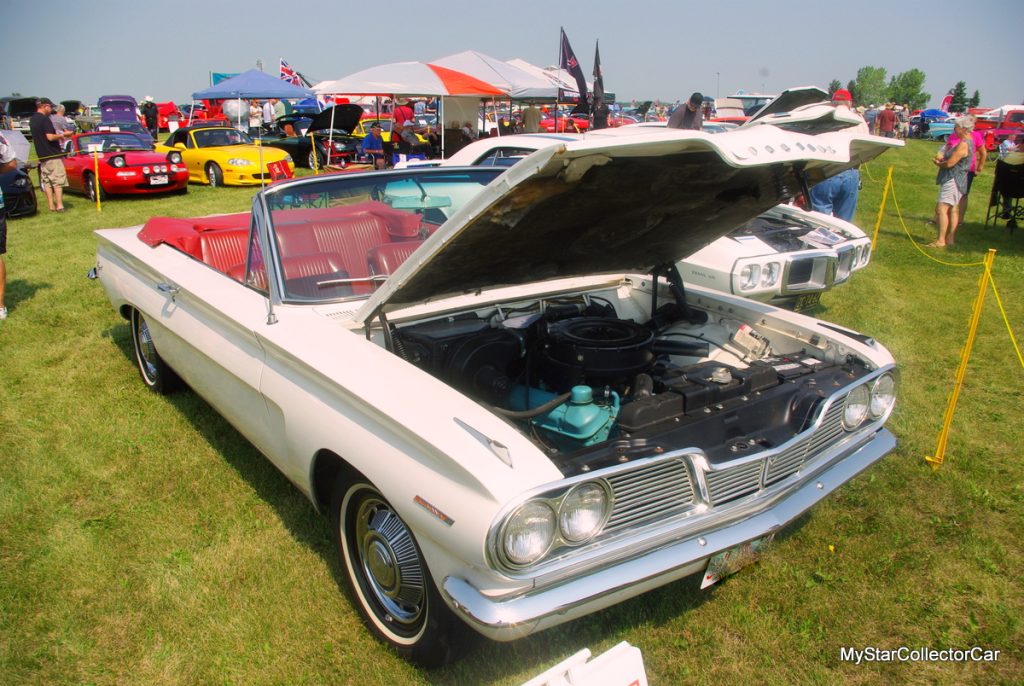 The car girl who owned the '62 Tempest was able to provide all the details about her amazing compact convertible from a bygone era. Our readers will learn all about her Tempest in a future MyStarCollectorCar article.
A 1939 Fargo rat rod had a window sticker that said, "I identify as a Prius"–but this wild creation could not be further removed from an import electric car. Fargo was a truck built in Canada until 1972 for the Canuck truck market.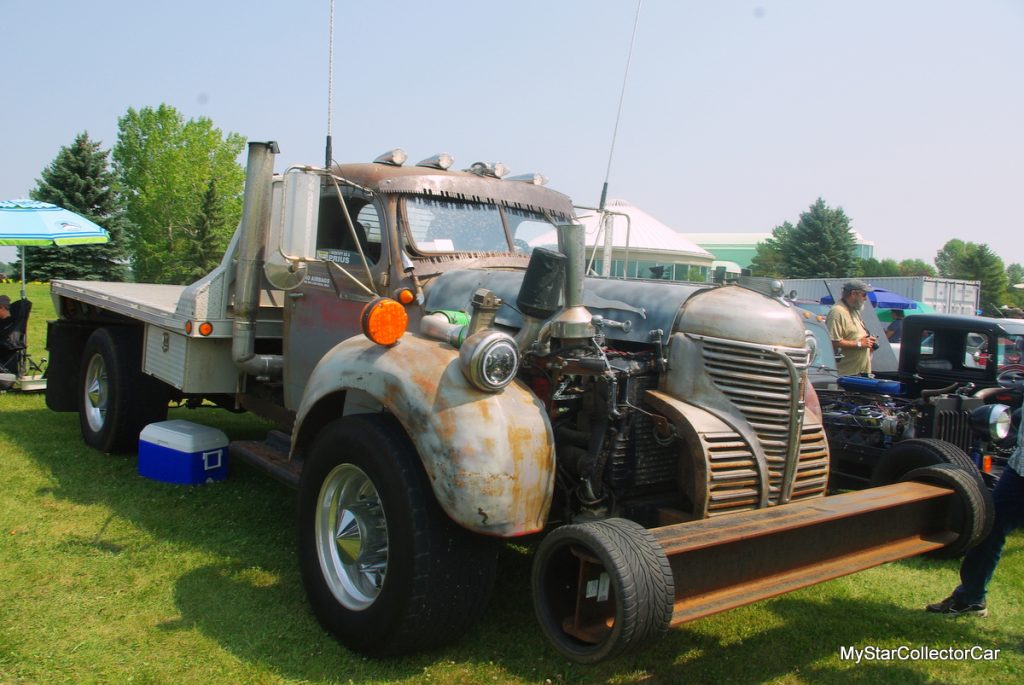 A Fargo rat rod built on a 1998 Dodge 1-ton platform is even further removed from a 21st century electric car. We are very confident the combination will be a home run with our MyStarCollectorCar readers in a future feature story.
Another wild ride at the Reynolds show came in the form of a 1936 Chevy pickup truck that was rescued from a swampy grave and built into an old school hot rod truck with plenty of fire in its belly.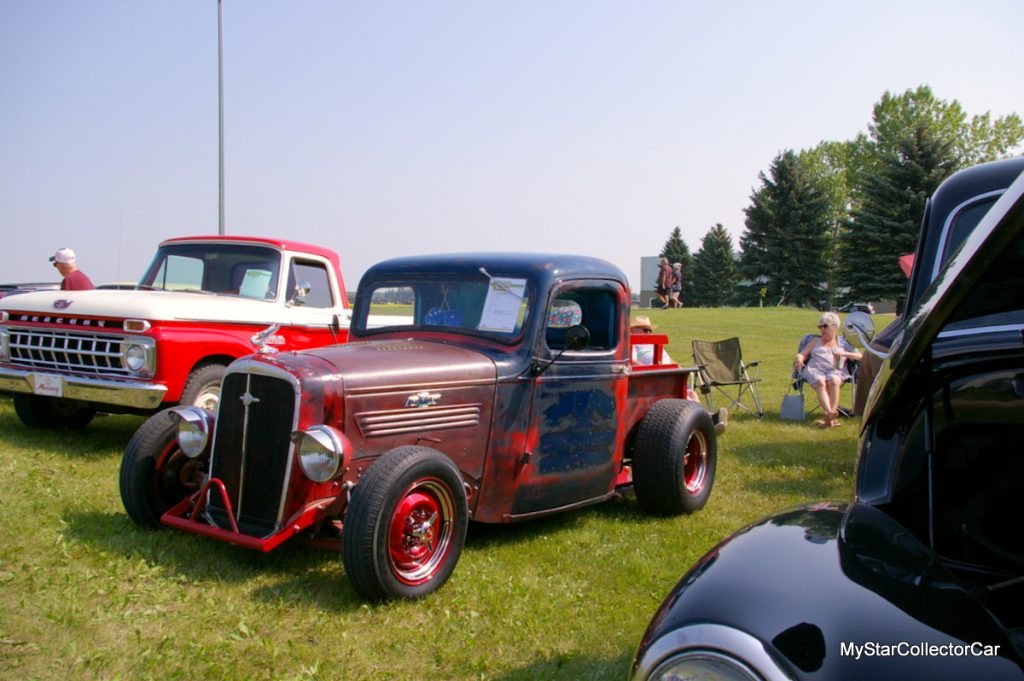 Look for all the truck's details in a future MyStarCollectorCar article.
A 1971 Datsun 240Z caught our attention at the Reynolds show, mainly because this little road rocket was restored back to its original glory by its proud owner.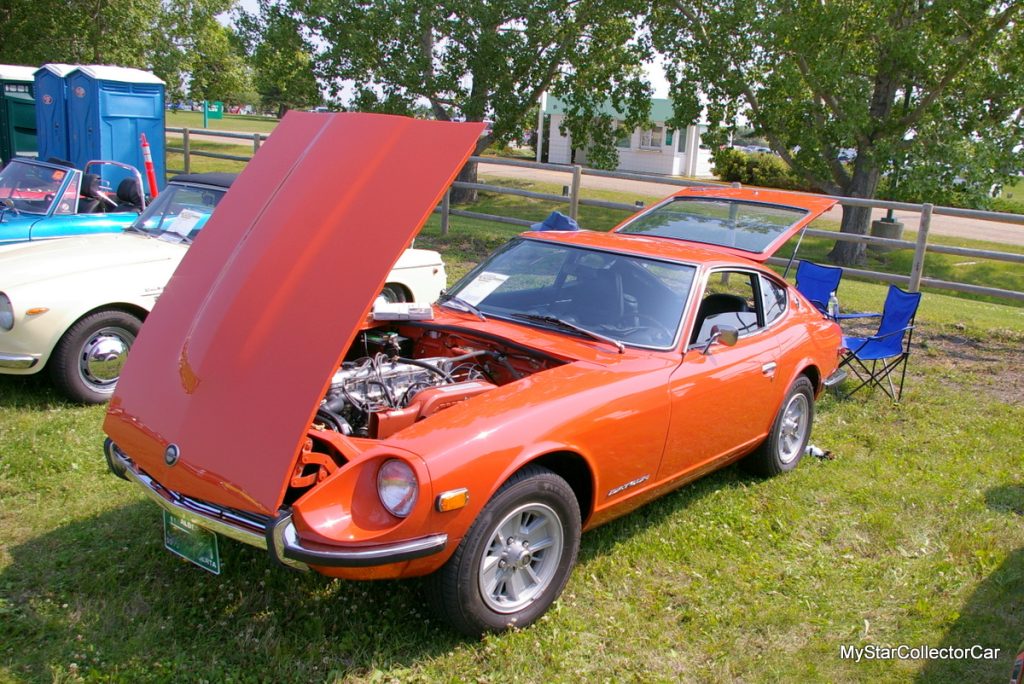 The process was not easy or short and required plenty of talent and patience to reach completion, and MyStarCollectorCar readers will enjoy the story behind this exceptional 240Z in a future piece.
A 1965 King Midget is not a typical entry in a car show, but the Reynolds show had one and MyStarCollectorCar was able to connect with its current owner, the daughter of the previous owner.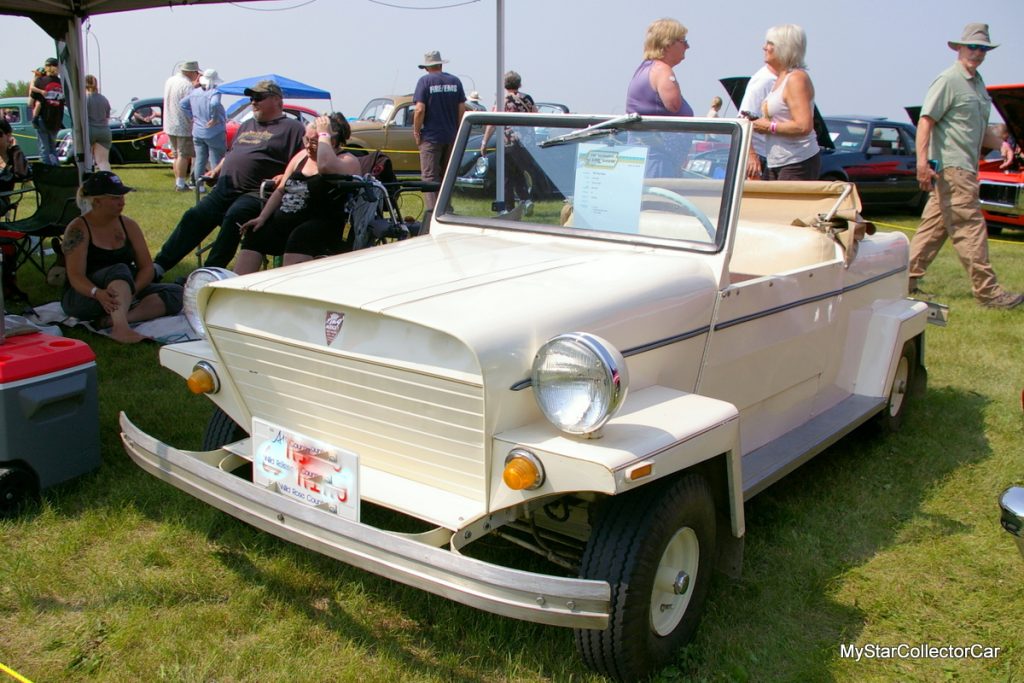 The long family history behind this legacy car will be revealed in a future MyStarCollectorCar feature.
A 1932 Ford Model B hot rod pickup may have a familiar look for car guys who played with Hot Wheels when they were kids. One of its owners was that very guy as a kid and still has a deep interest in the early Hot Wheels hobby. In fact, he and his wife's '32 Ford hot rod bears a resemblance to one of the most famous early Hot Wheels vehicles, an intentional connection to the Hot Wheels culture that has been a part of his world for so many years.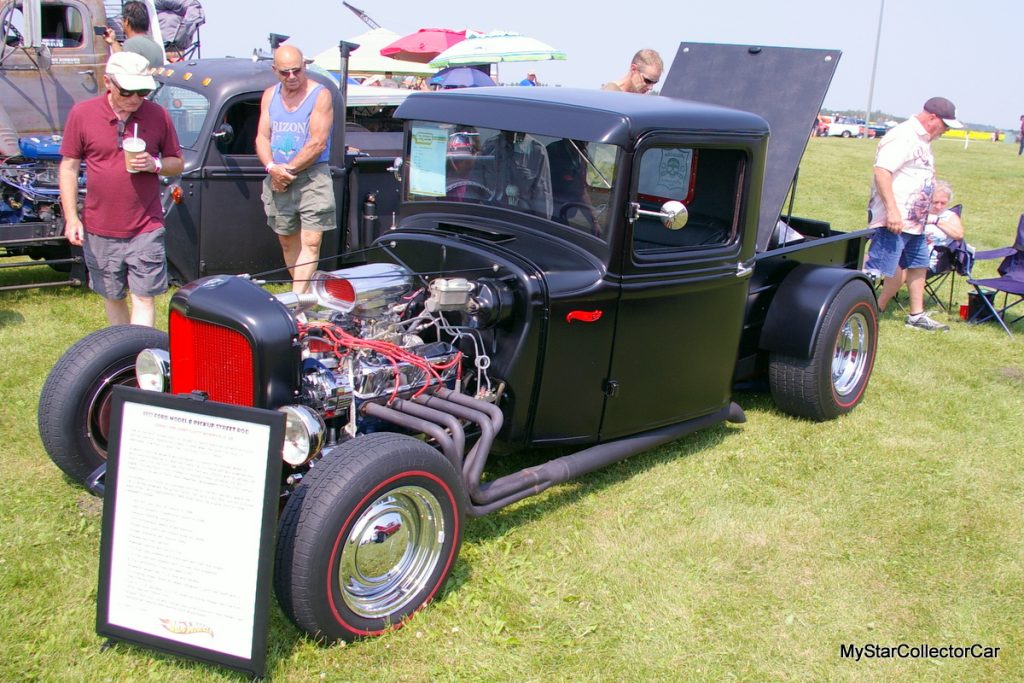 The story behind the '32 Ford Model B hot rod will be at the center of a future MyStarCollectorCar article.
Last, but most certainly not least, is a 1960 De Soto 4-door hardtop that was the-one-that-got-away at the Reynolds show.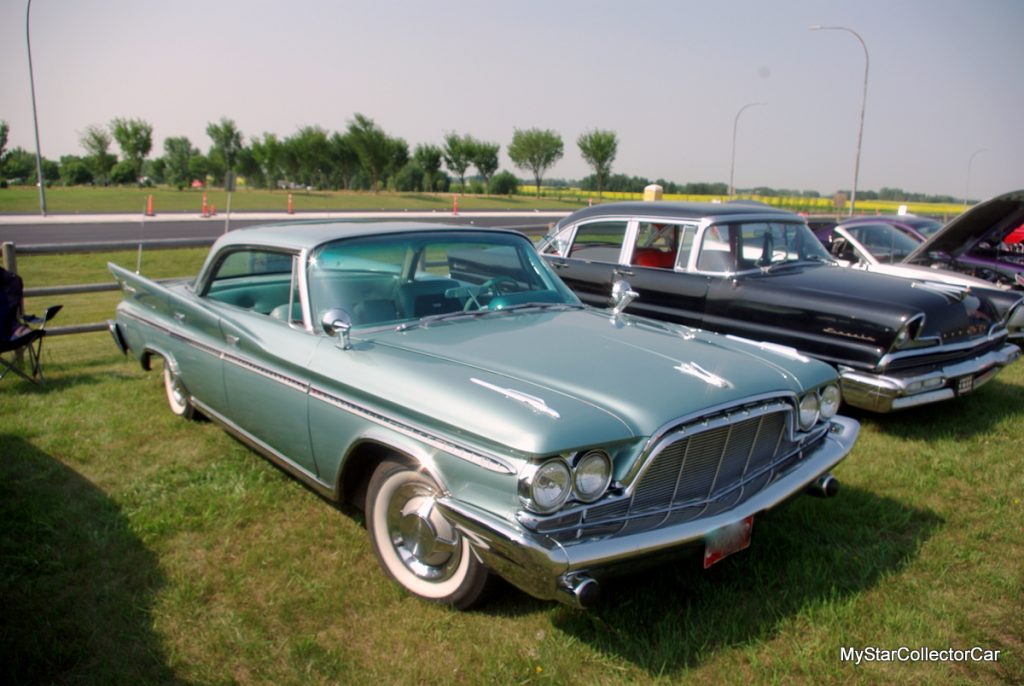 We were unable to connect with its owner but hope to reach him at some point in the future because these cars are very scarce in 2023 and we want to know how a 63-year-old car is still around (and looking great) in 2023.
BY: Jim Sutherland
Jim Sutherland is a veteran automotive writer whose work has been published by many major print and online publications. The list includes Calgary Herald, The Truth About Cars, Red Deer Advocate, RPM Magazine, Edmonton Journal, Montreal Gazette, Windsor Star, Vancouver Province, and Post Media Wheels Section.