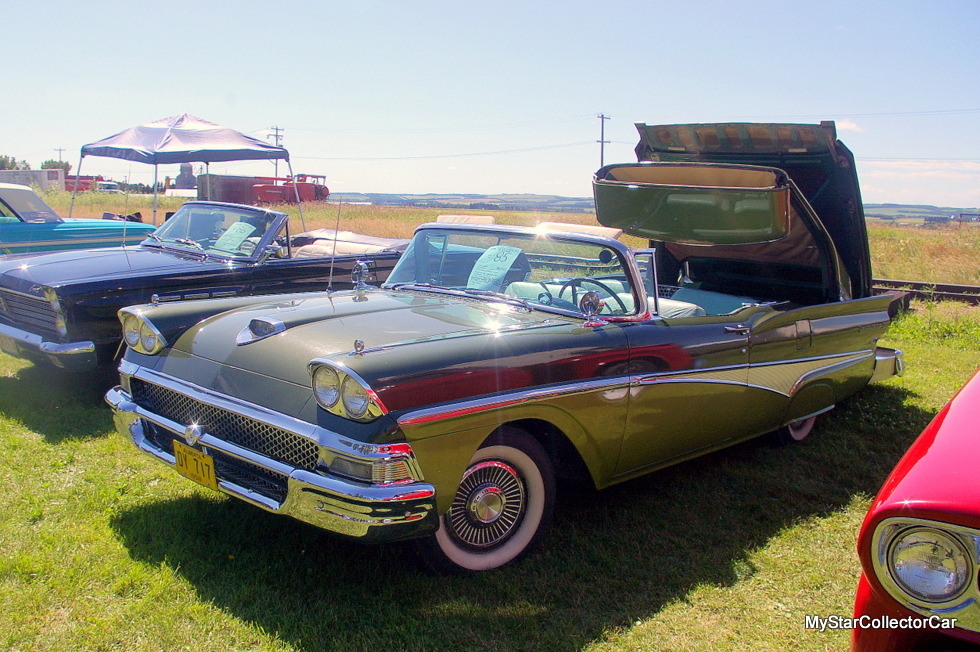 The 1950s provided some of the most unique styling in automotive history.
Fins, chrome and big V-8s were the trademarks of the era and there was another movement afoot during the 50s and it wasn't about a kid named Elvis.
'Car companies were involved in serious tech wars so we saw the rise of more gadgets on cars like automatic headlight dimmers, air rise suspensions and retractable hardtops or as they were known in the vernacular-hardtop convertibles.'
Ted Lightbown may easily be a contender for longest ownership of a retractable hardtop on the planet.
Ted bought his 1958 Ford Skyliner during the early years of the Reagan era in 1981 and since than he's enjoyed 30 years of happy motoring. The owner had to sell it to buy a new Kenworth.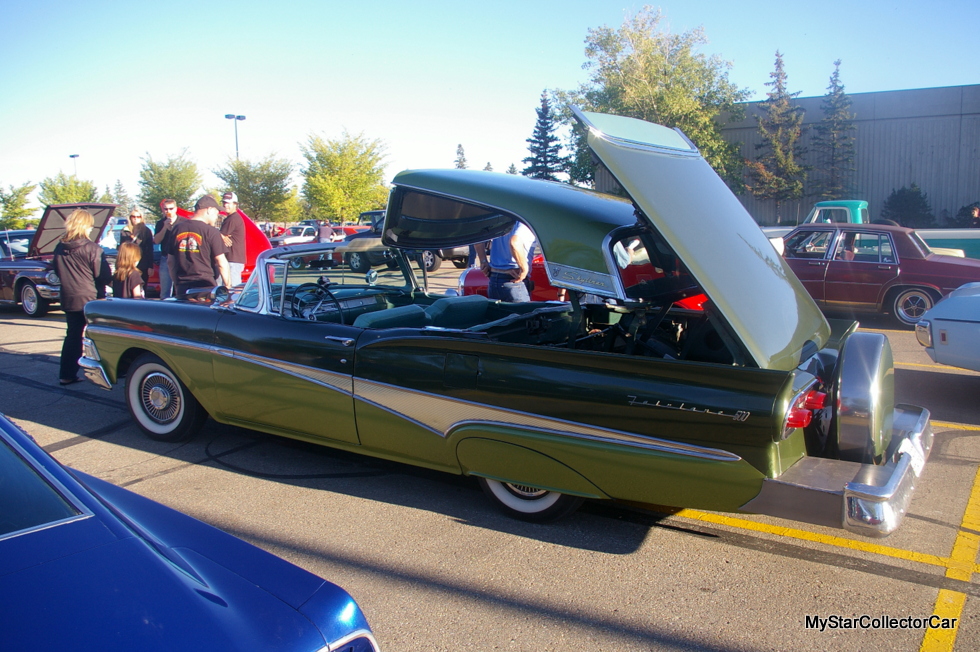 Many vintage car owners lose the romance with their rides and move on but 30 years later, Ted still loves the feel behind the wheel of his iconic Ford. He reports, "it floats along with that big I beam and so far I've put 18,000 great miles on it".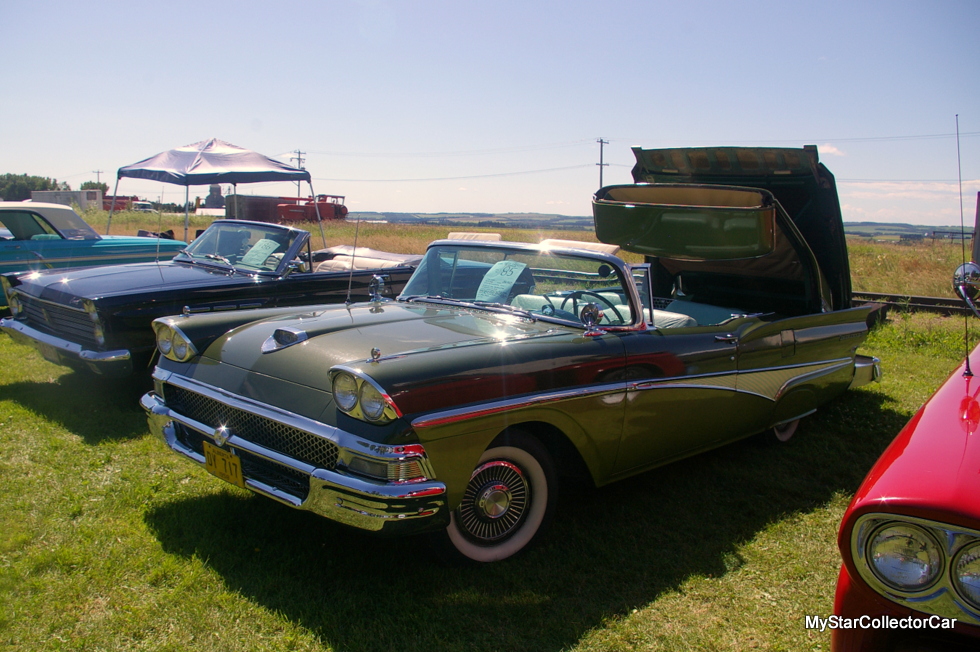 Ted pointed out the safety features in this 53-year-old car including factory seat belts and a padded dash but he admitted "safety wasn't a big selling feature back in the 50s". The 352 Police Interceptor V-8 was far more of a magnet as was the incredible list of power options on the car. This car has power seats, brakes, windows and factory AC-not to mention the incredible roof that folds into the trunk.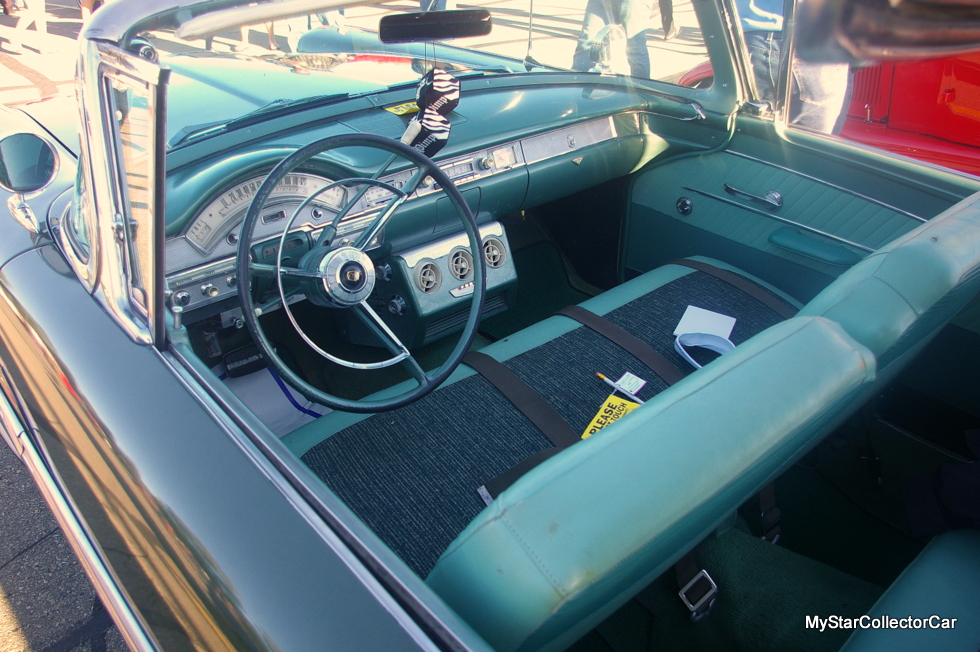 Ted has had many adventures with the car but last year's summer in his area wasn't exactly beach weather. He confessed, "I was rained on 5 out of the first 6 times that I took it out. The last time I just pinned it and the rain went over the windshield and over my head".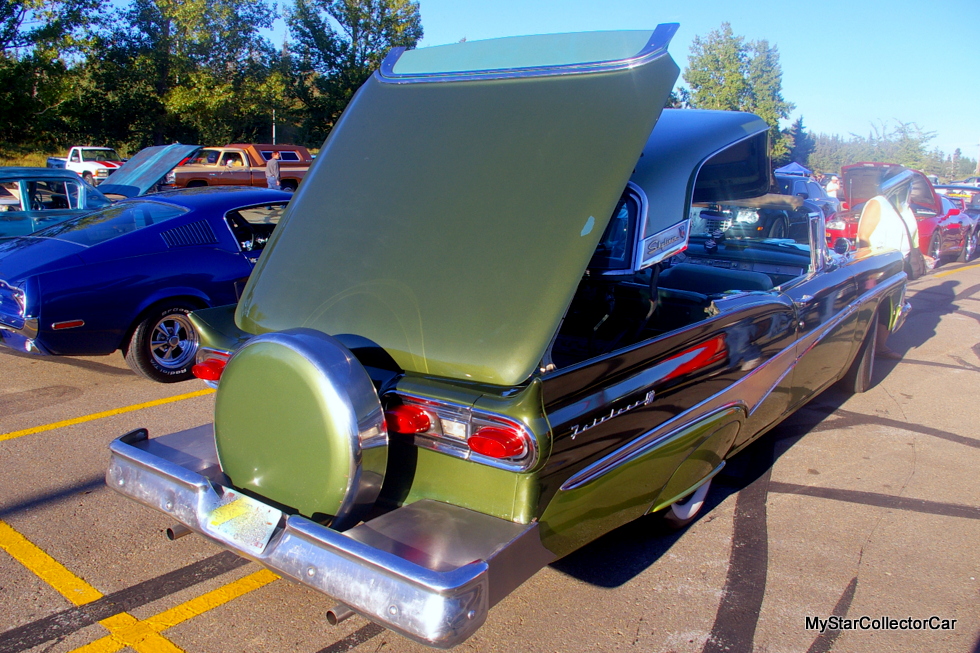 One of the byproducts over the years is that his car attracts a great deal of attention and Ted is a good host. He dutifully puts the top down on request because he wants to share this vintage technology with a new generation and they react the same way very time-with amazement.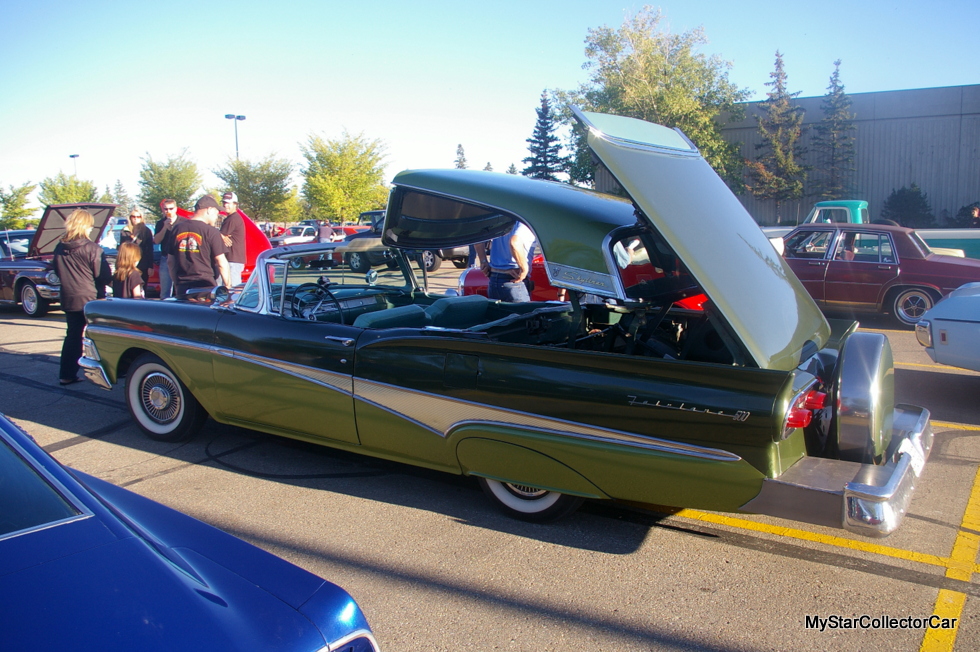 The succession plan for the car is clear. Ted's son Todd literally grew up with this car and he is going to inherit the family legacy. Ted put it bluntly-"he's waiting until I croak".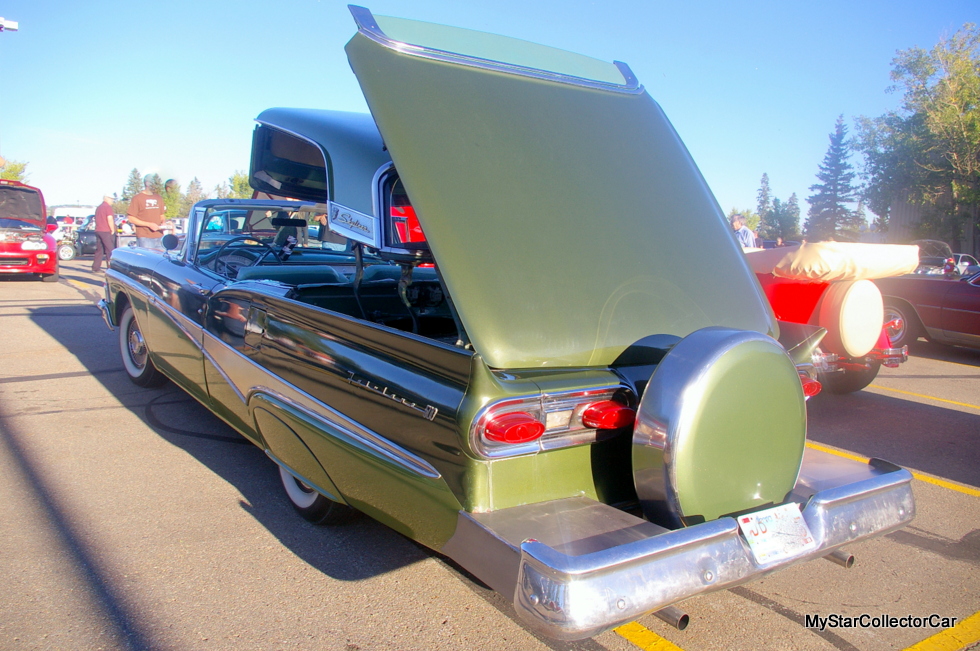 Until that unhappy day in the Lightbown family history, Ted is fully committed to his rare and classic 1958 Ford Fairlane 500 Skyliner retractable hardtop.
Jerry Sutherland
For more great car guy stories follow this link-https://www.mystarcollectorcar.com/