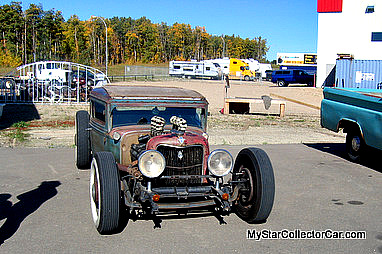 A 1930 Chevy rat rod caught our attention and we felt that a Franken-Chevy belonged in our October slate of car stories.
It was likely due to the menacing-looking air stacks that looked suspiciously like human skulls, and there was nothing Herbie the Love Bug-ish about that look.
The skulls might have even looked scary sitting on top of the Munster Koach motor, and we would bet that Herman himself would have been frightened by the rows of skulls on top of the 331 Hemi engine.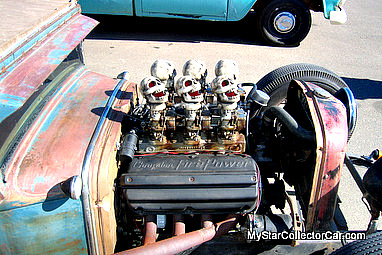 These days very few Mopar hearts beat inside the engine bay of a car with Bow Tie emblems on it.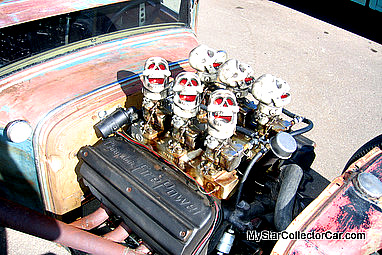 But Wayne Befus is not your typical retro- rod owner because he is a young guy with old school car guy tastes.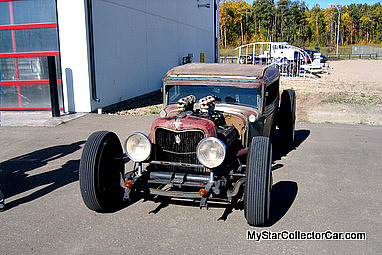 His project was a three year build odyssey back to a time when small block Hemis from the 50s generation were likely to be found in a large number of 50s hot rods.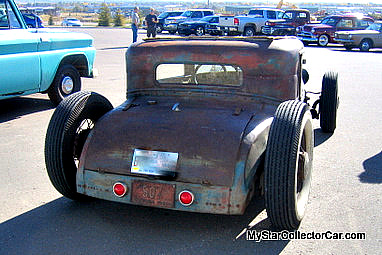 His tribute to that bygone era was a very authentic look that was based upon Wayne's deep-rooted affection for the rat rod look and philosophy.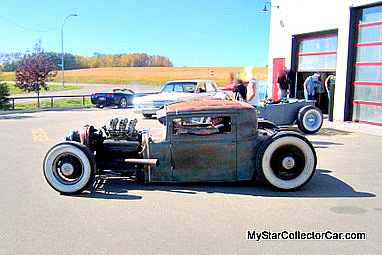 The T-5 five speed tranny was the only new school addition to the old school ride.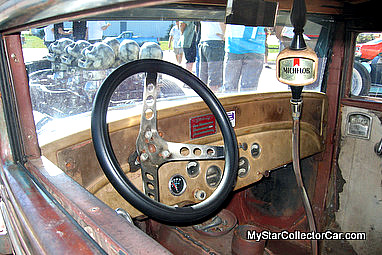 It was loud, proud and intimidating-even on a warm and sunny afternoon. But imagine how it would look in the darkness of All Hallow's Eve.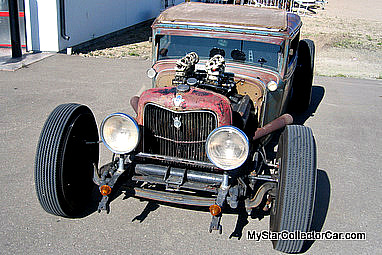 We shudder to think about that possibility.
Jim Sutherland
More car stories at-https://www.mystarcollectorcar.com/