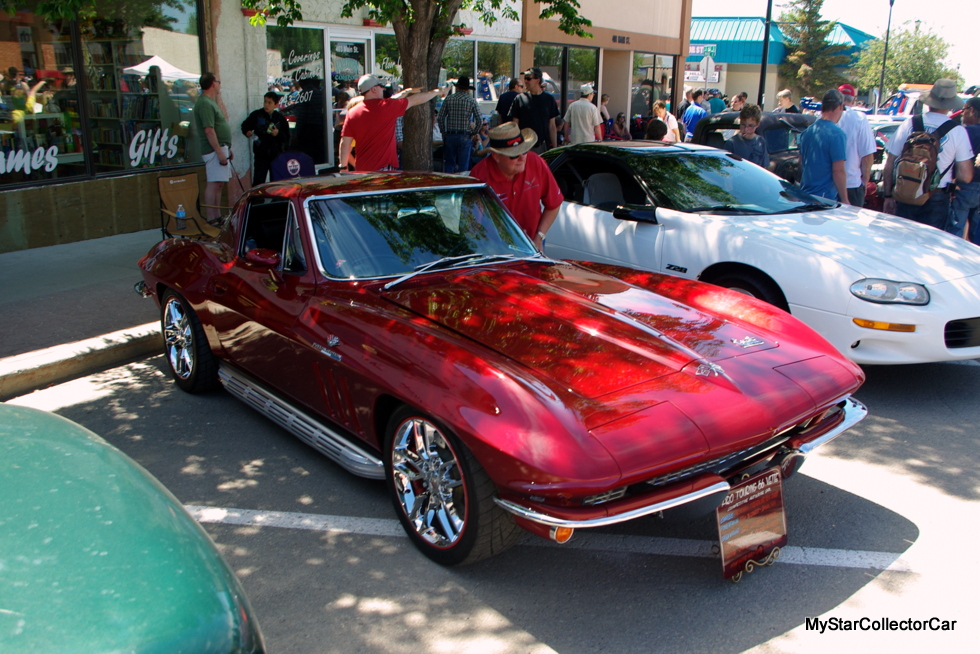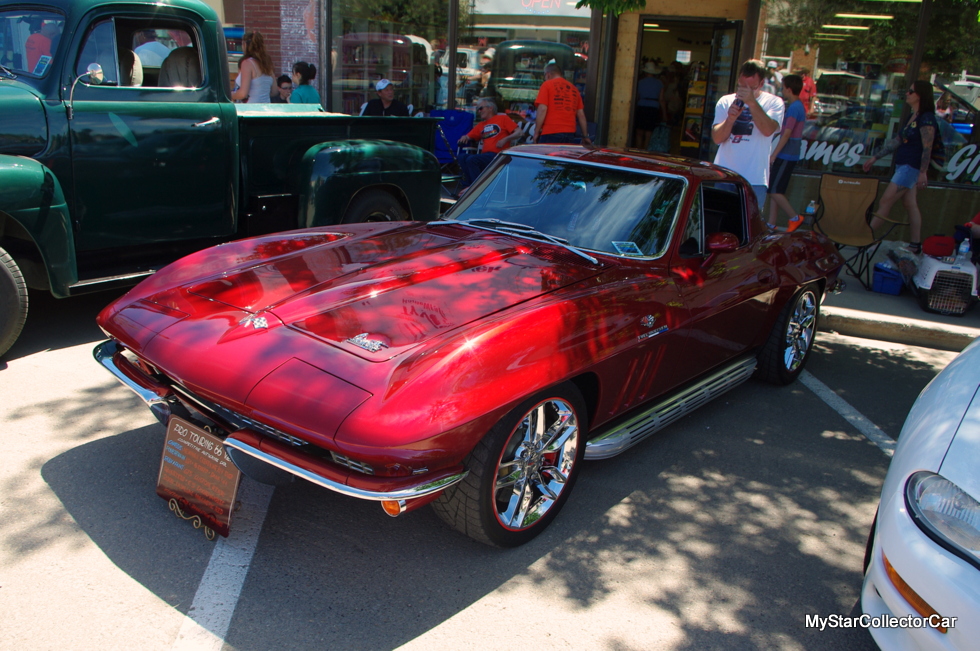 The '63-67 Corvette era is the blue chip era for these iconic cars.
'They set the world on fire in 1963 and that was after a ten year run as America's sports car so the 2nd Gen Vettes have a special place in Detroit history.'
For most guys, the original form of the Vette is enough but there are owners who want more from their piece of Chevy folklore.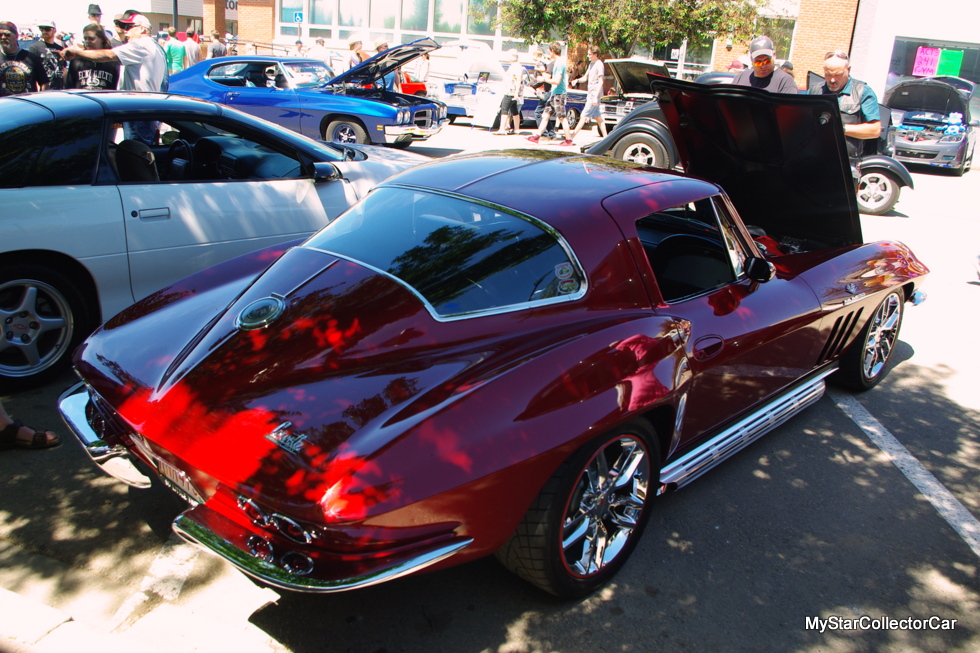 Tom Hollinshead is one of those guys because he's been a member of the Vette club since 1978—in his own words, "too long". He loves the classic lines of his '66 Vette but he wants much more from it than a trophy at a car show.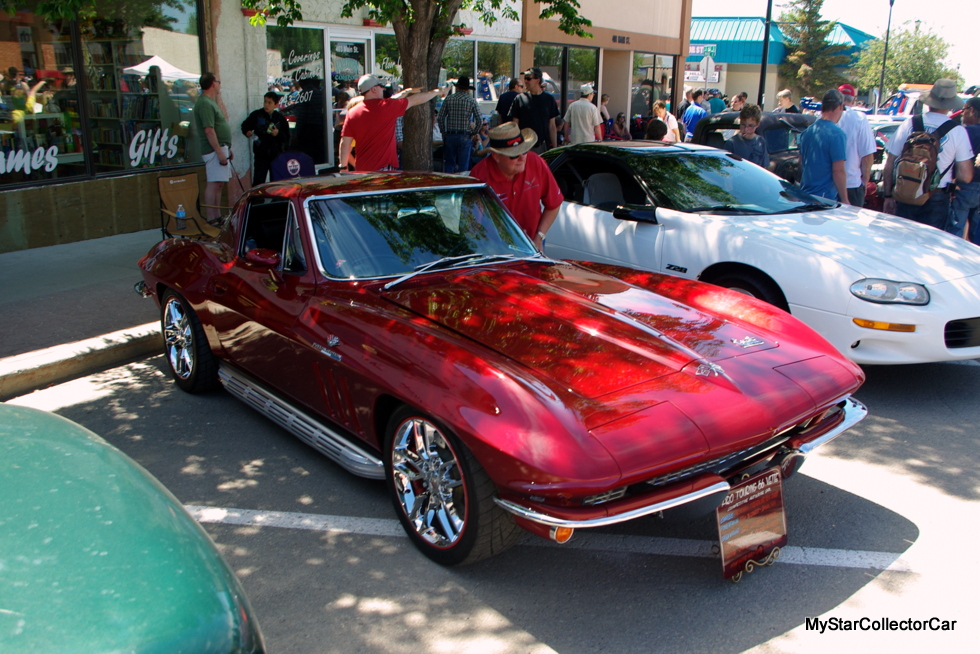 He found this '66 Vette three years ago and it had already established itself as an iconic car. The Vette was one of the few cars accepted for display at the Good Guys show in Washington and that's a very big honor.
This classic was also a cover car for a prominent Corvette magazine but Tom saw something more in this vintage ride. This Vette was built for pro touring so it sports an LS1 under the hood.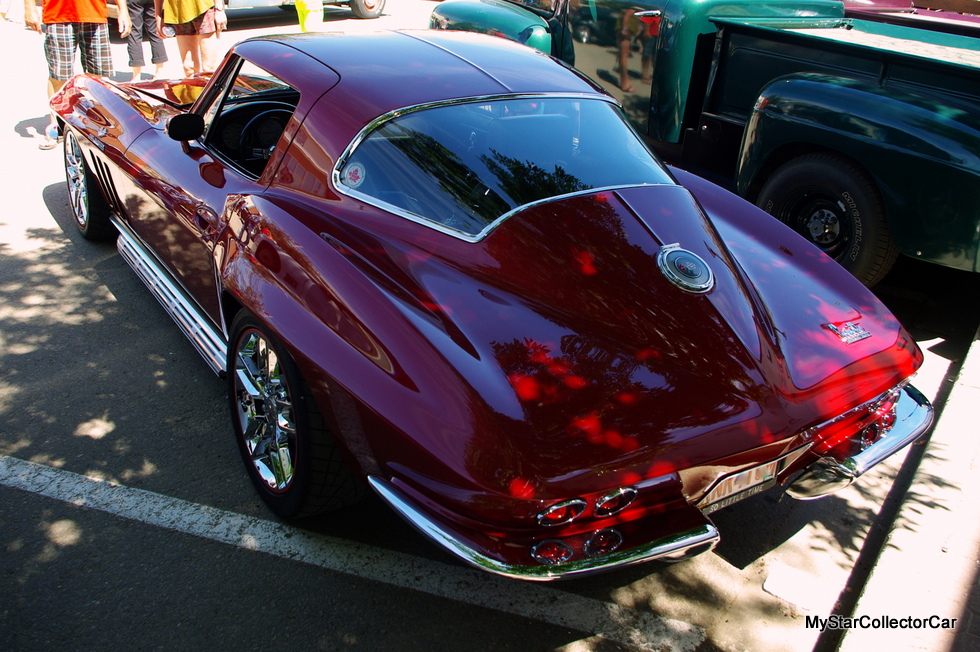 Tom was impressed with the car but he spent two years refining the car to fit his personal taste.
The car had C-5 Vette seats but Tom wanted a more period correct look so he replaced them with original '67 seats. The passenger seat had to be narrowed because the tunnel for the new 6-speed transmission was bigger so there was less room for the '67 seat.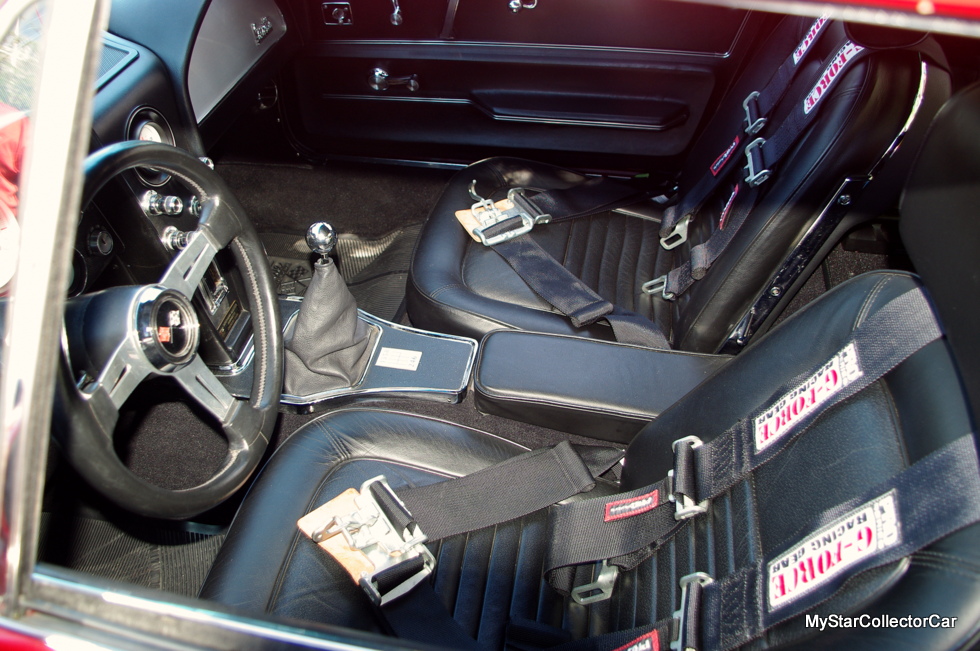 Tom fools people with the red valve covers on his LS1 but he added them because he "likes the look". He also added the side pipes because he liked the look and sound. A guy on a Harley found out how angry this Vette can get when he started tweaking his throttle in standard Harley guy style at a stoplight. Tom revved the Vette to give the Harley guy a little noise payback and said the biker had a frozen smile on his face after the eruption—a magic moment for Tom.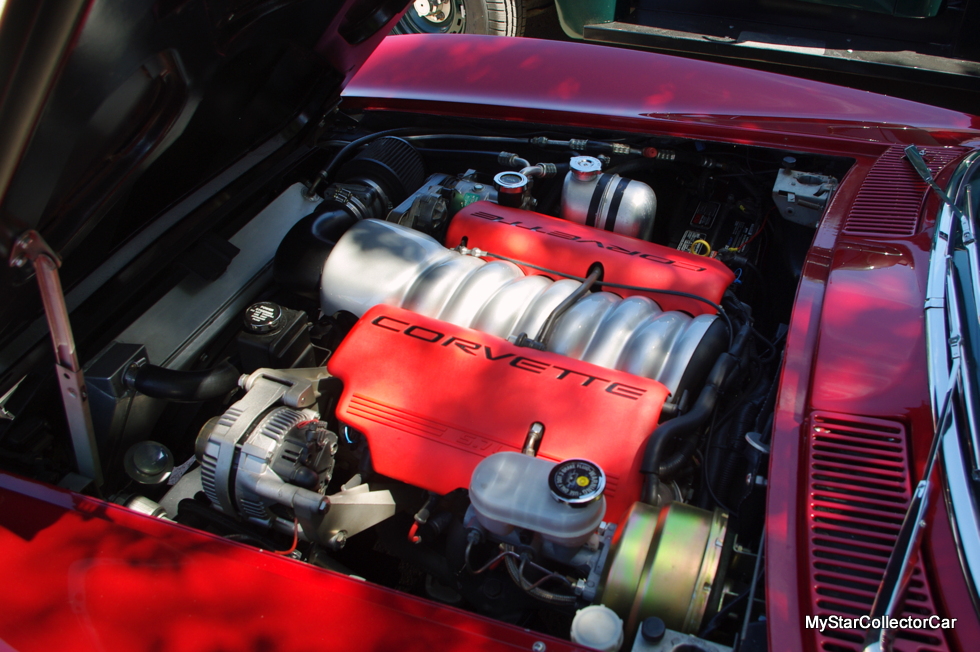 This Vette looks show ready but in reality Tom is not a huge fan of car shows. He gets pretty restless after a few hours as he explained, 'Shows are okay but I'd rather be driving".
He's raced the Vette at various Autocross events across western Canada. These are timed events in slalom courses and Tom often finds himself up against much newer Vettes but he's thumped them on many occasions because his old Vette has a lot of new tech under the glass body.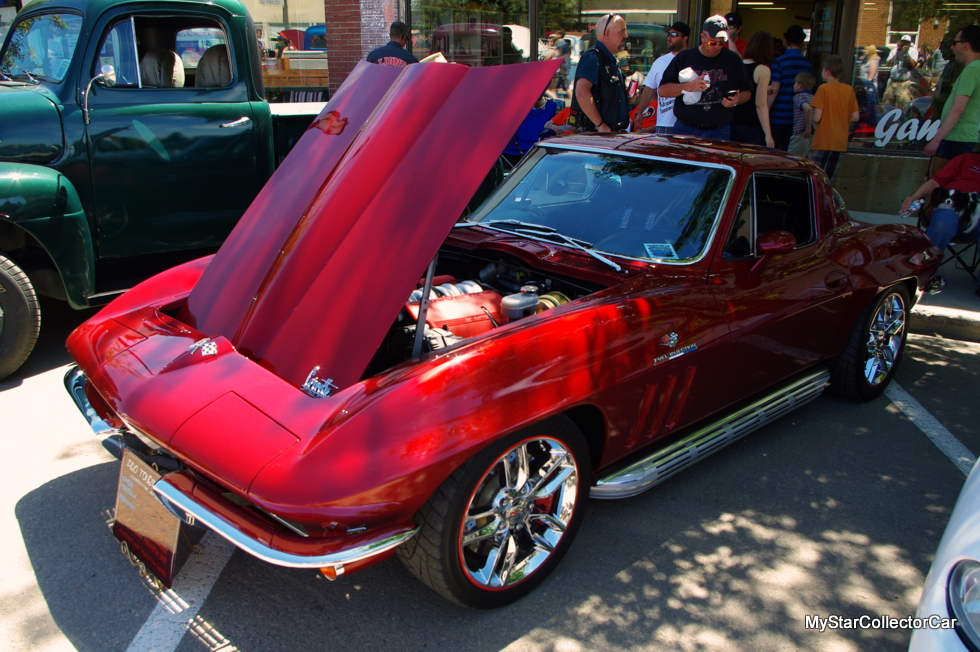 Tom admits some people are amazed he races it but he says it's simple—that's what it was built for. He's comfortable in the knowledge that a catastrophic engine issue isn't a problem because he's not blowing up a numbers car and the solution to a blown motor is a phone call away.
He drives his Vette to local shows and events but he's reluctant to run it over a long haul. The car runs only 2000 rpm at 70 miles per hour thanks to the 6-speed but it's a little rough around the edges. It has air conditioning but it's not up to the standards of a 21st century car and there's no auto pilot.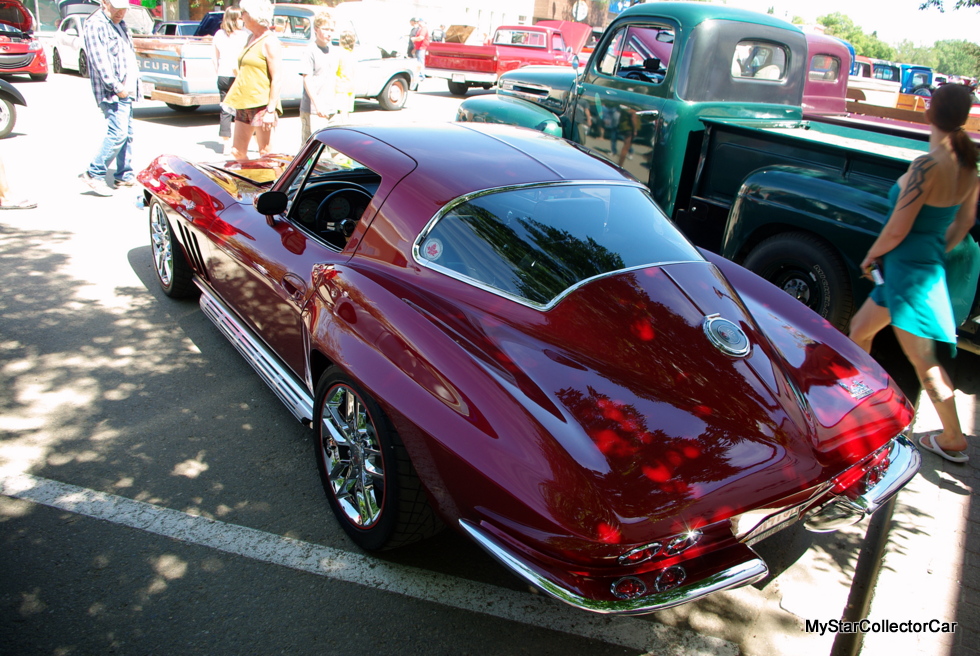 These are deal breakers because even though Tom has no trouble ripping up a course in his Vette; the thought of a 600-mile trip isn't appealing so he'll trailer it over long distances.
This Vette is a curious combination of show and go but the go part is more important because Tom loves his time on the track.
"If I can't drive it, I won't own it".
Jerry Sutherland
CLICK HERE to Like us on Facebook
CLICK HERE to Follow us on Twitter
CLICK HERE to Follow us on Pinterest
Please re-post if you like this MSCC article