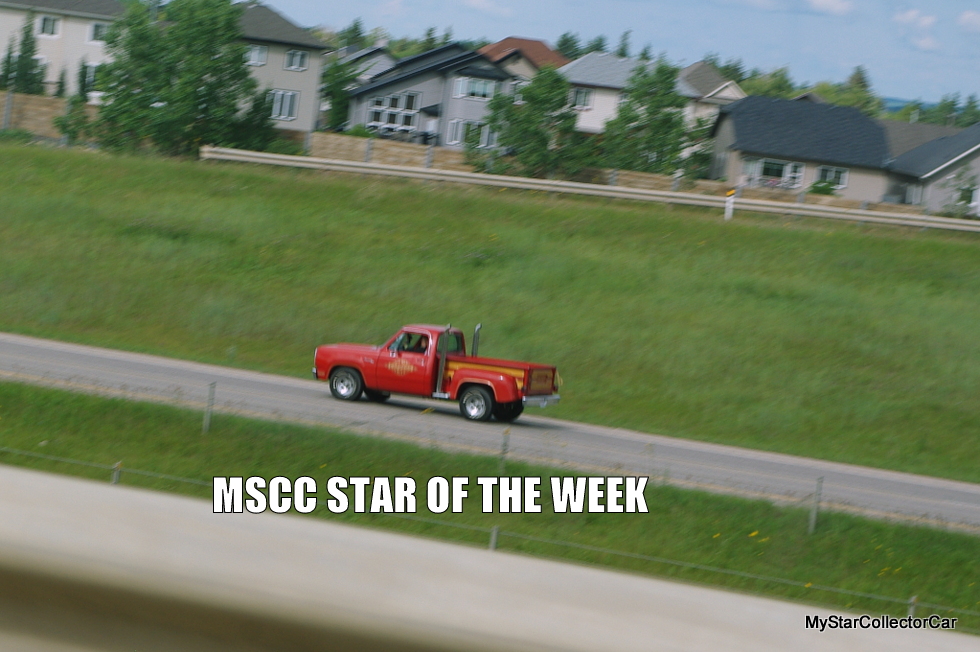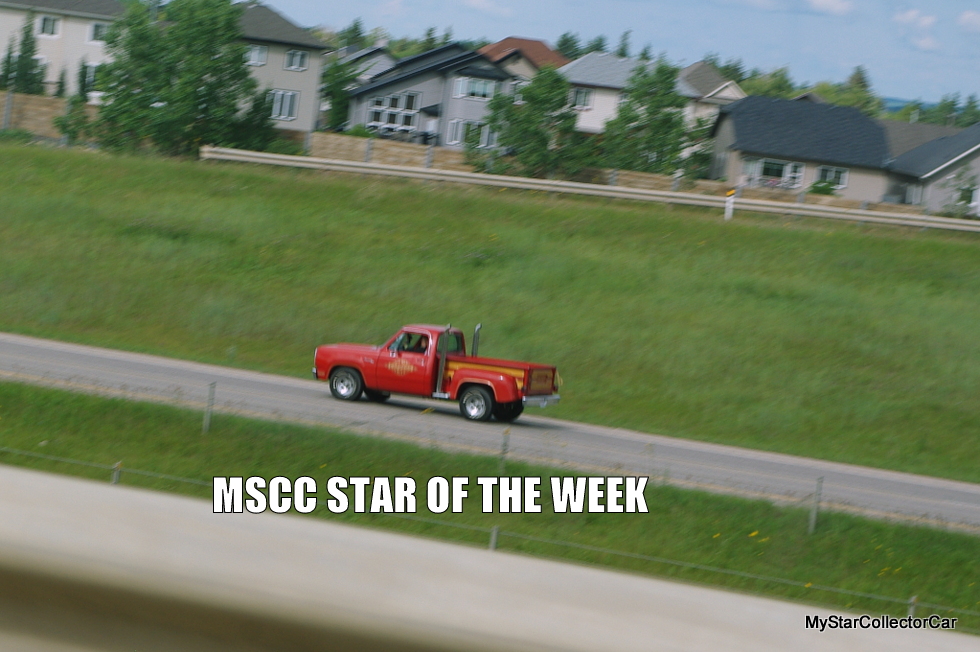 MSCC JULY 17 STAR OF THE WEEK: DRIVE A LITTLE RED EXPRESS AND NEVER BLEND IN
New vehicles are the perfect form of camouflage.
'Take any busy highway and count the number of silver or white, cookie-cutter SUVs with the same generic (boring) profiles, bumpers and windows and you'll run out of numbers.'
Drive one of these vehicles and you'll blend in like a herd of zebras on the Serengeti plains in Africa.
This MSCC Star of the Week is the antidote because you never blend in (even from a distance) when you drive a Little Red Express.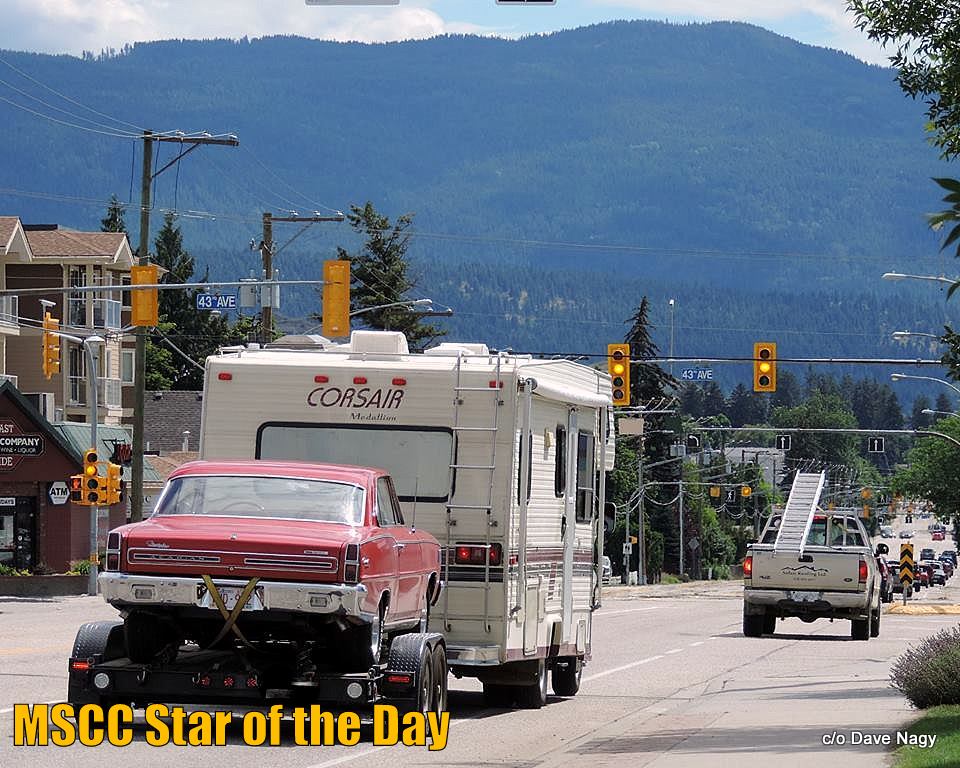 MSCC JULY 16 STAR OF THE DAY: IT'S A CLASSIC NOVA BECAUSE HAULING A NISSAN MICRA BEHIND YOUR RV IS CRIMINALLY BORING
This is high season for RV road trips and one of the limitations of an RV is the sheer size.
You can't wheel these babies around like a compact car so one of the solutions is to haul something smaller behind your RV.
'Most of the time these auxiliary cars are something fairly predictable and practical like a Nissan Micra but every now and then you see an RV guy with some real style.'
This MSCC Star of the Day Nova proves how hauling a classic like this behind your RV makes hauling a Nissan Micra behind it look criminally boring.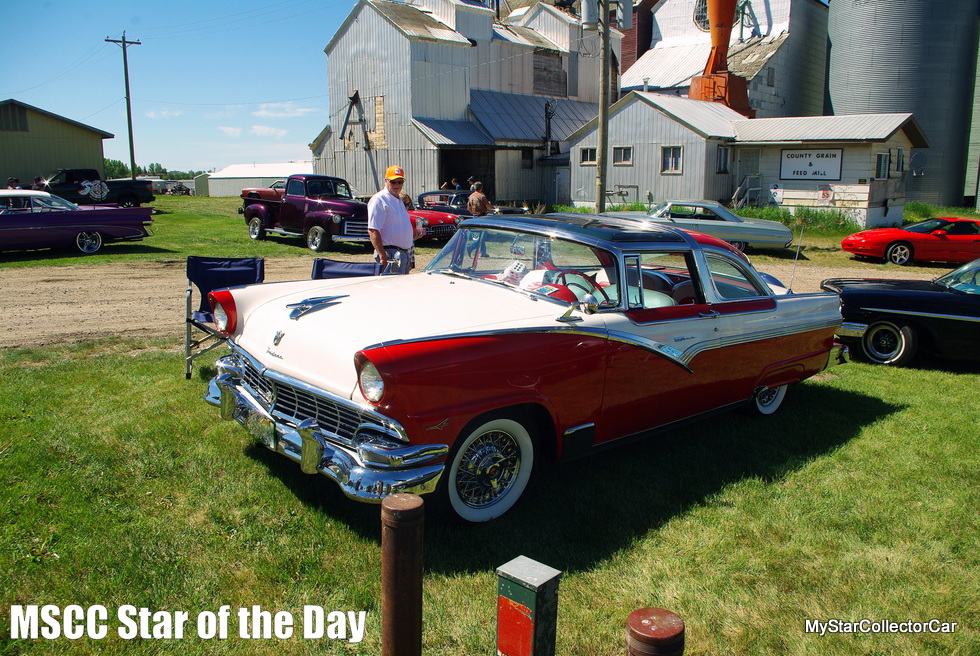 MSCC JULY 15 STAR OF THE DAY: 1956 CROWN VICTORIA SKYLINER "GLASSTOP VICKY" —A SUNBURNED HEAD WITHOUT THE WINDBURN
There were many innovations in the 1950s because Detroit wanted to up its game after years of conservative designs.
'Fins are the most obvious feature but Detroit added other things like panoramic windshields and massive doses of chrome and Ford took the greenhouse look to another level when they added glass to the roof.'
They called the '55-56 versions "Glasstop Vickys" but buyers found out how hot the interiors could get in these cars—they were like convection ovens on four wheels.
This MSCC Star of the Day is a '56 Ford Crown Victoria—you could sunburn your head because they were like a convertible without the windburn.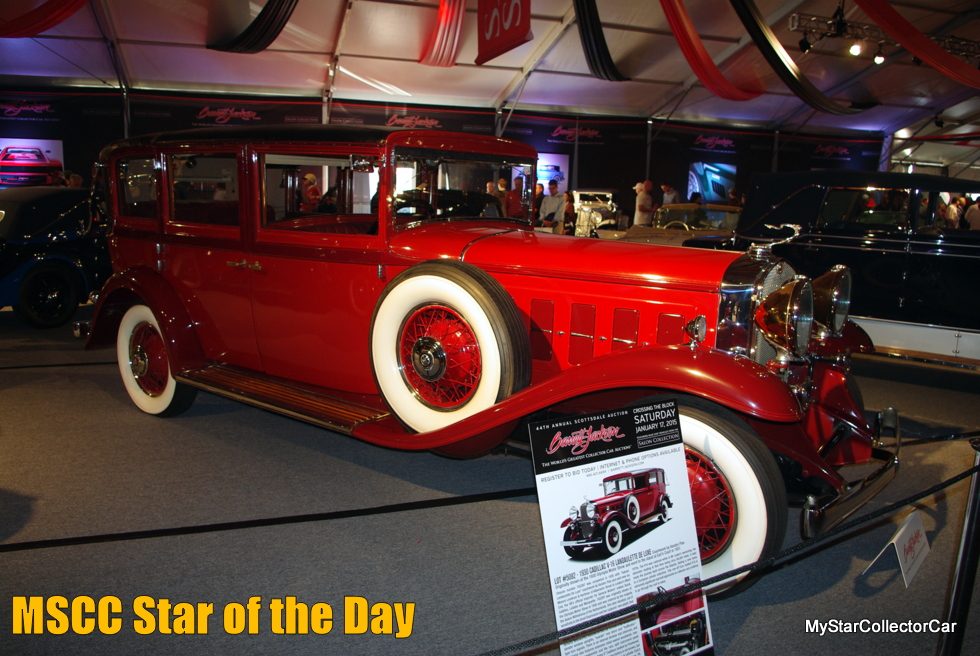 MSCC JULY 14 STAR OF THE DAY: 1930 CADILLAC V-16 LANDAULETTE DE LUXE – THE DEPRESSION SEPARATED WINNERS AND LOSERS
The Dirty Thirties began with a massive crash and burn in the stock markets.
That was followed by catastrophic job losses and a decade of economic misery but a few people came out ahead.
'People like Queen Wilhelmina of the Netherlands who ordered a luxury car but decided the Great Depression affected her people so much the car was too flashy; consequently Arthur Guinness of the famous brewery bought it because he still had a truckload of cash—Depression or not.'
The luxury car was this 1930 Cadillac Landaulette De Luxe—the Depression definitely separated winners and losers.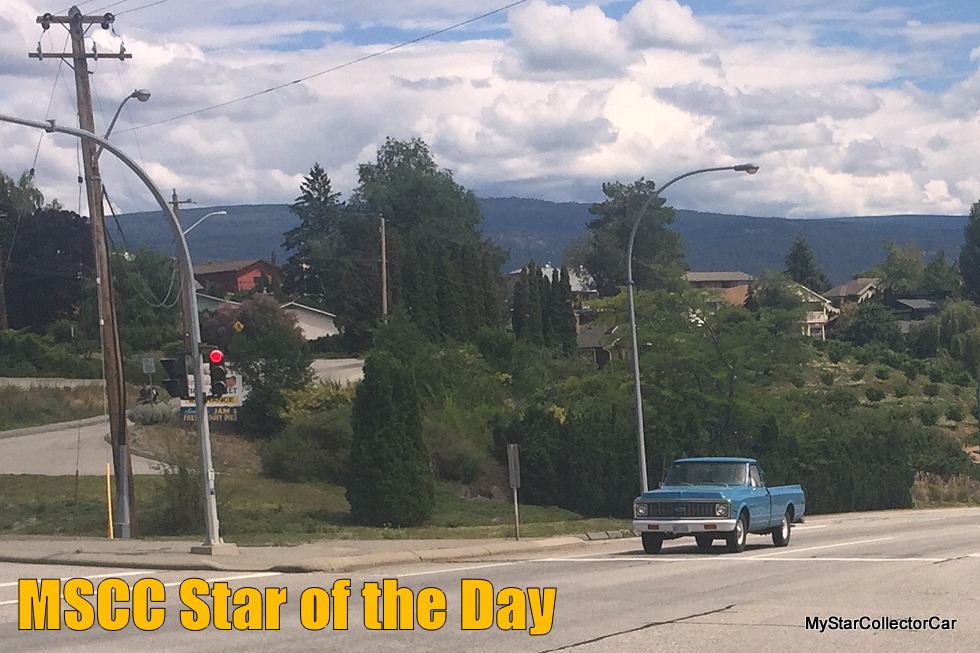 MSCC JULY 13 STAR OF THE DAY: '71 CHEVY PICKUP—A KING OF THE ROAD MACHINE
Pickup trucks always had their own form of style but they were never meant for the Madison Avenue crowd.
'Pull up to a high-end country club in an old truck for a round of golf and you'd better be a very famous country music star or Bill Gates because if you're not, the valet will park it in the alley and call a tow truck.'
Guys with their own sense of style don't care about country clubs or image so a humble truck is all they need to be King of the Road.
This MSCC Star of the Day is a '71 Chevy pickup—a true King of the Road machine.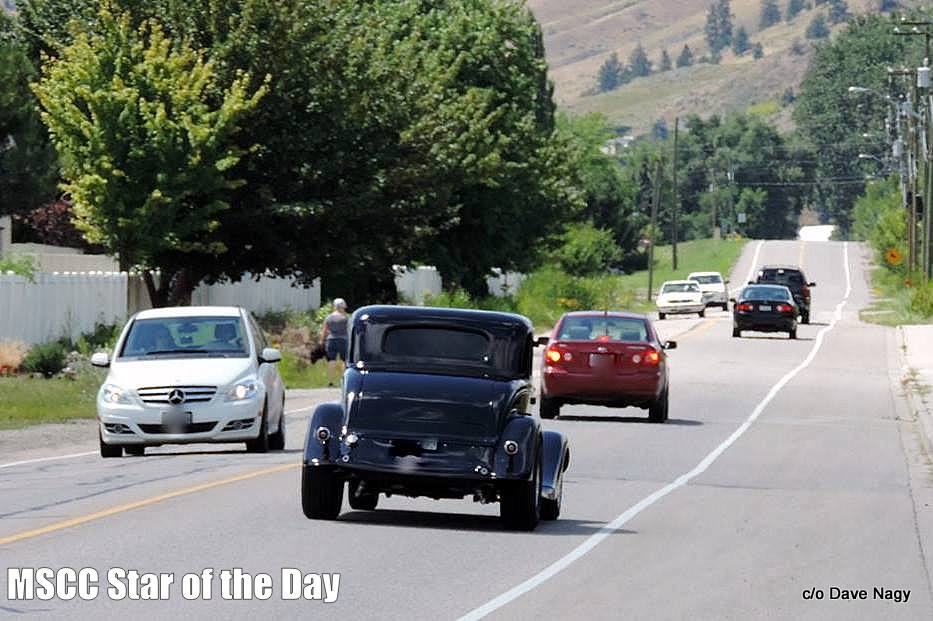 MSCC JULY 12 STAR OF THE DAY: '34 FORD STREET ROD—WANT TO BE THAT GUY IN TRAFFIC?
There are many ways to stand out in traffic and be that guy.
'One way is to drive like a complete moron with no regard for anyone else on the road until the eventual crash and burn and/or police chase—people will definitely notice you.'
A much better way to get attention is to drive something so compellingly classic you'll be that guy in traffic.
This MSCC Star of the Day '34 Ford street rod on the road yesterday is a great way to be that guy in traffic.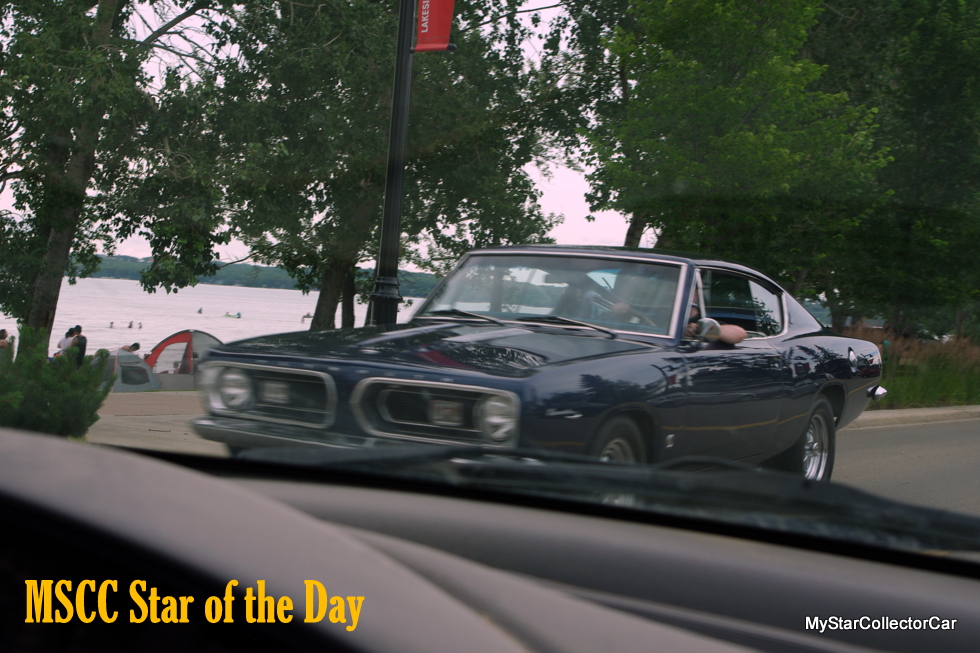 MSCC JULY 11 STAR OF THE DAY: 2ND GEN '67 BARRACUDA—THE E BODY DIDN'T HAVE EXCLUSIVE RIGHTS TO THE COOL FACTOR
Far more Mopar guys celebrate the E-body incarnation of the Barracuda than the humble 1st Gen version of the legendary Plymouth.
'The Mopar guys (and the general public) like the '70 Cuda a lot more than the Valiant-based version that came out in 1964 but the earlier versions of the Barracuda packed a small block 273 V-8 punch from Day 1 that rarely gets mentioned.'
The 2nd Gen Cudas took the game to another level with the vastly underrated 340 in '68 plus they put new fastback style on the street in '67.    
This MSCC Star of the Day is a '67 Barracuda because the E-body Cudas didn't have exclusive rights to the cool factor.
CLICK HERE to Like us on Facebook
CLICK HERE to Follow us on Twitter
CLICK HERE to Follow us on Pinterest
**Please re-post this if you like it.