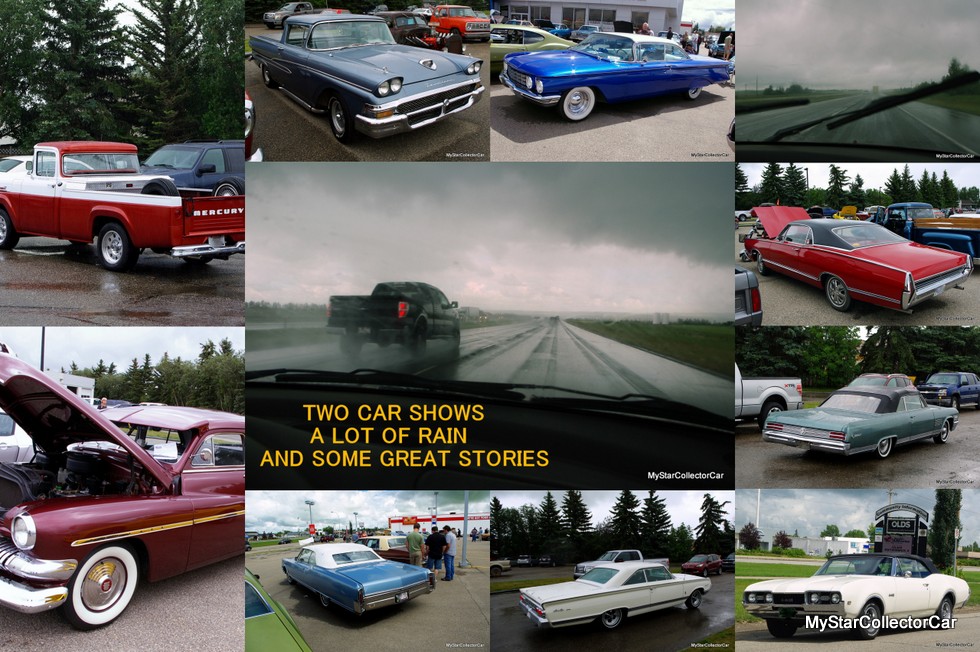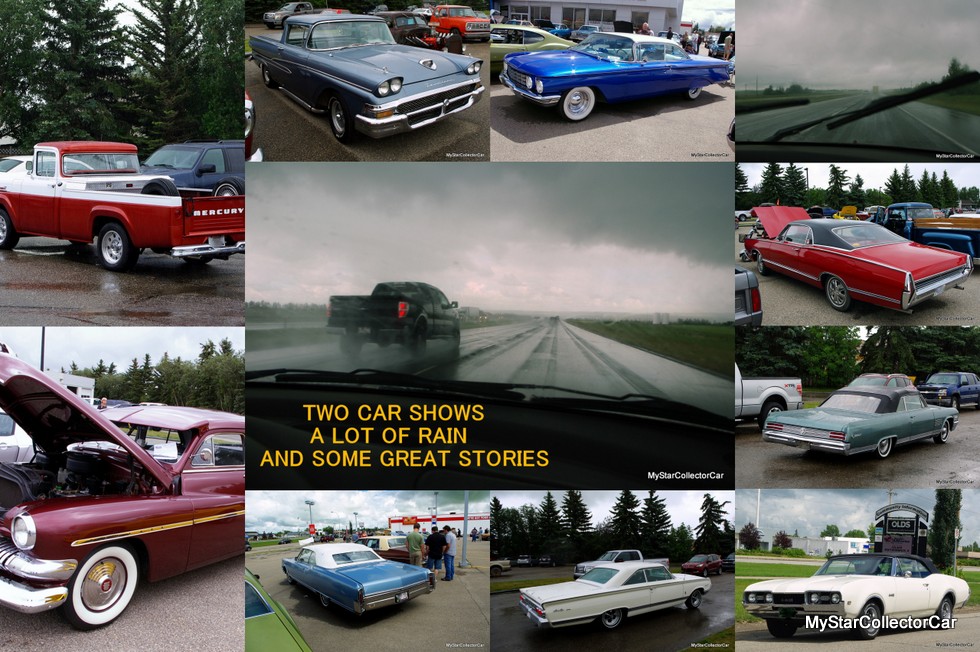 The Summer of '16 has been a wet one for car shows covered by MyStarCollectorCar.
However, the show must go on-even if many car guys would rather go through a gall bladder operation without anesthesia than drive their cars in the rain.
'There are always a few hardy souls who realize their rides are not made of sugar and attend shows, so we will drive through a monsoon to interview them.'
We had that opportunity on the weekend.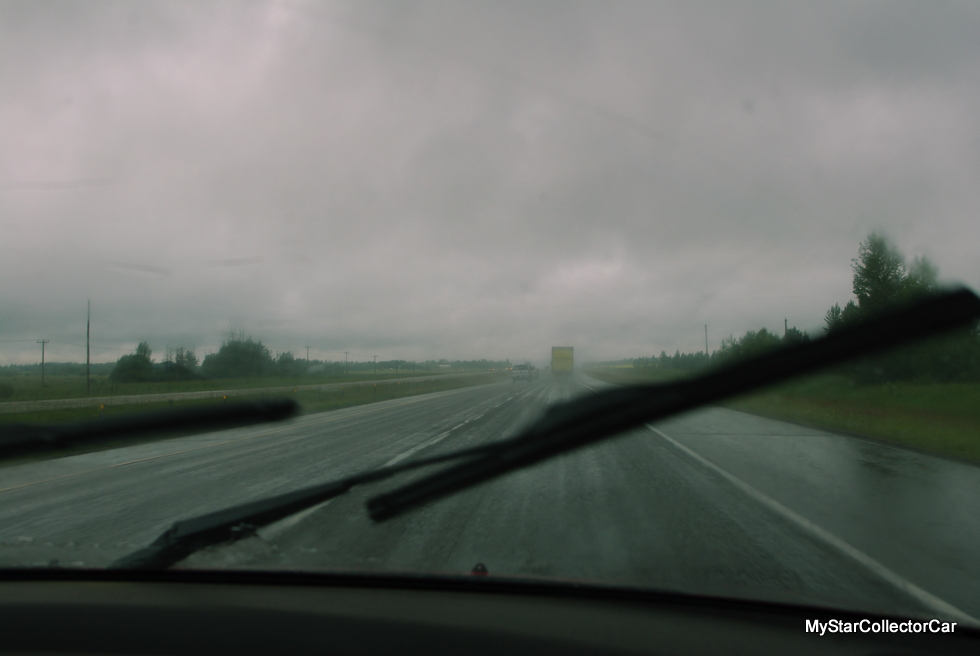 The show in Carstairs, Alberta was plagued by bad weather but it still had an interesting array of rides, including a 1951 Mercury. The '51 Merc is a famous member of the custom car culture and is usually found in a chopped and slammed form.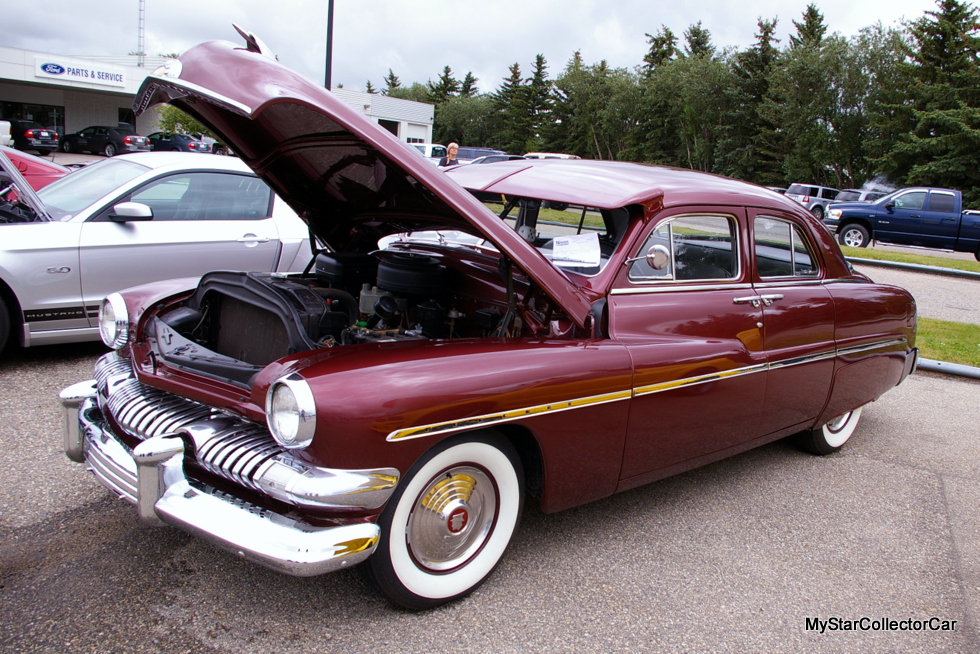 This Merc was restored to its original form and our readers will find out how this former "Mouse House" field car was resurrected from a basket case by its talented owner and a buddy in a future MSCC article.
A 1968 Meteor Montcalm is likely an unfamiliar name for our American readers. The Ford product was built only in Canada for a Canadian market and eventually disappeared when the North American automotive market opened up between Canada and the US.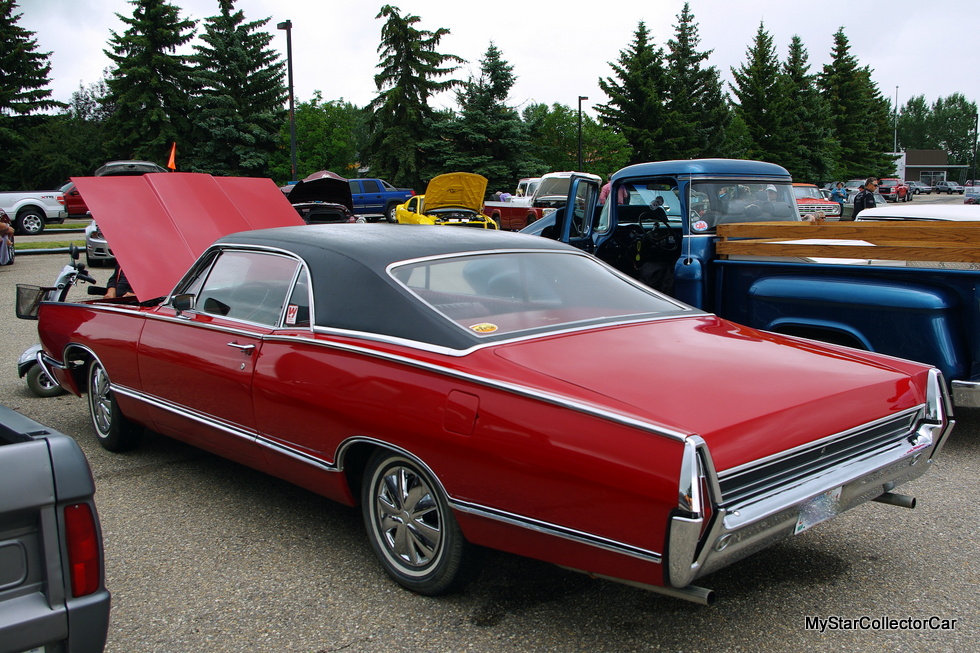 This '68 Meteor has spent 46 years with one family and we will explain how and why in a future MSCC piece.
A 1964 Mercury Marauder two-door hardtop was an original in many ways-including its paint. The car has been a "snowbird car" since the late 70s. Its owner is a part time resident of Arizona to avoid the wrath of a Canadian winter and he has left his '64 Merc in the south over the years.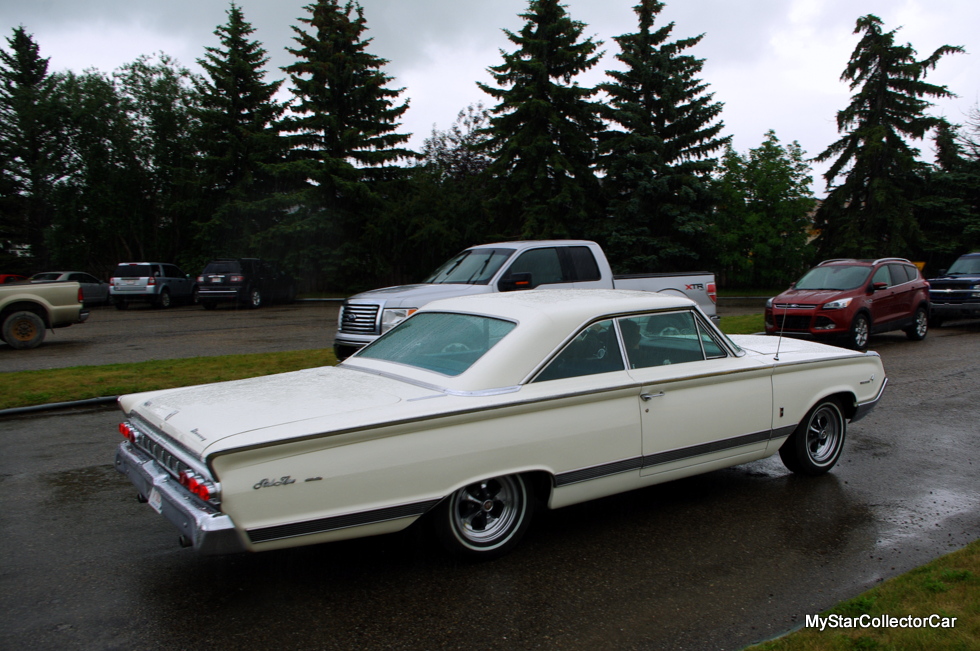 He has quite a back story to his car and we will showcase the Merc in a future MSCC article.
We discovered a 1964 Buick Wildcat at the Carstairs show and were not surprised its owner had the top up on this stylish convertible.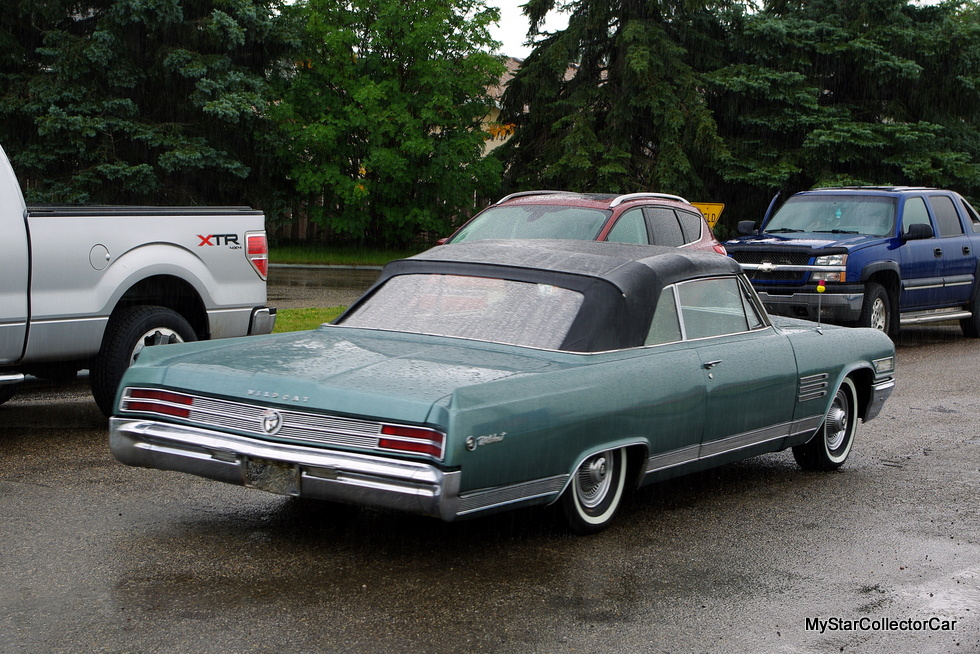 This 'Cat was also wearing its original paint finish and its owner will reveal the full story behind his classy convertible in a future MSCC feature.
A 1958 Ford Ranchero got our attention at the show and we managed to interview its owner, despite the sudden onset of a monsoon. He "accidentally" purchased the car at a Barrett-Jackson auction and he added his own mods to the Ranchero after he became its owner.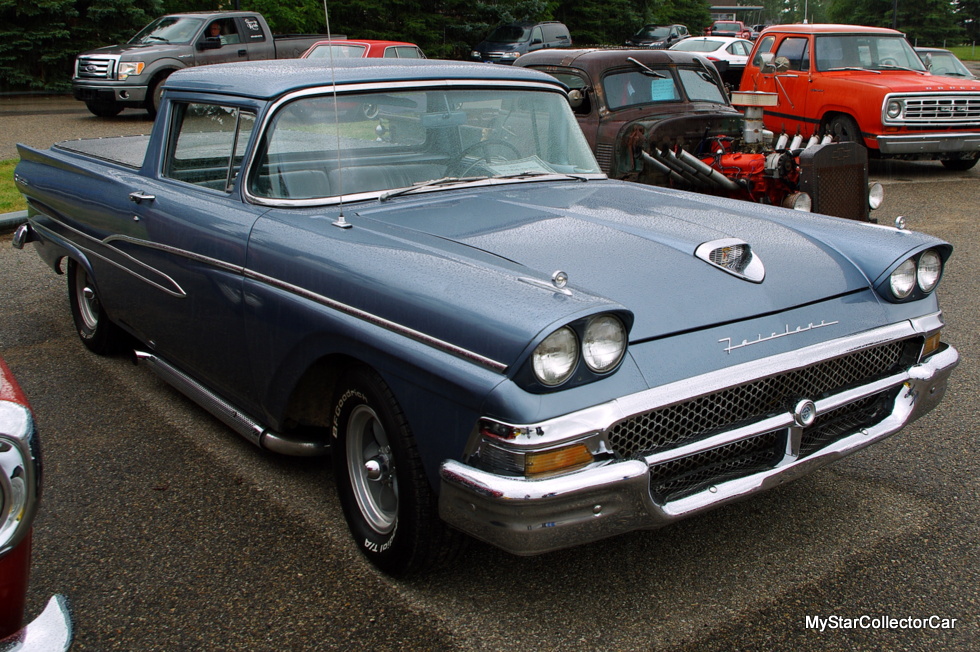 Find out more about his accidental ownership in a future MSCC story.
A 1959 Mercury truck is another example of a made-only-in-Canada ride.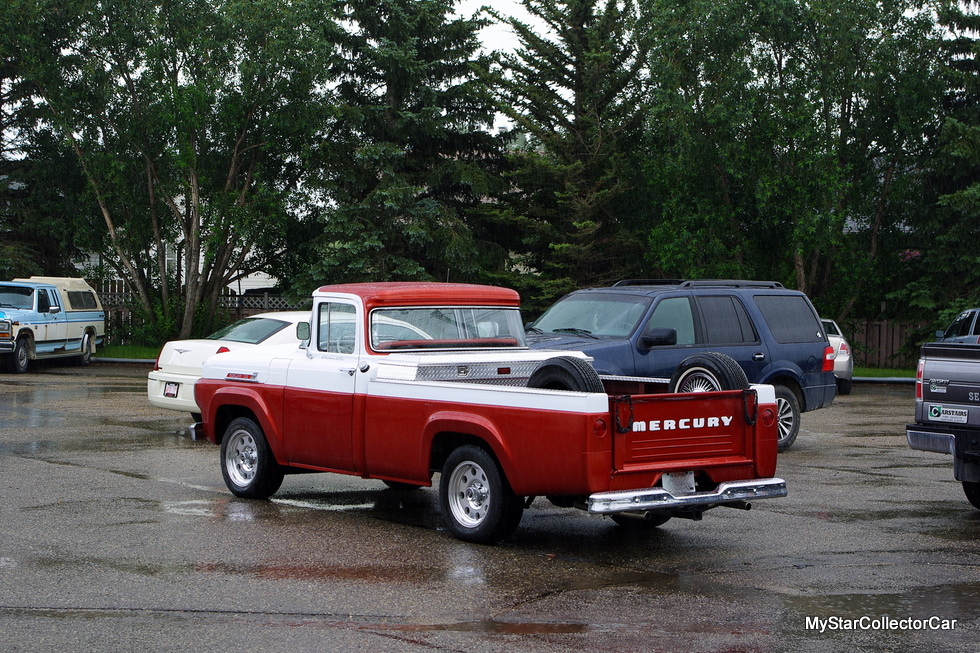 This Canuck truck was in excellent shape and we will reveal the secret behind its good looks in a future MSCC article.
The Carstairs show was not our only stop on the car show circuit that day. We drove 20 minutes north of Carstairs so we could visit the Oldsmobile show in the appropriately named town of Olds, Alberta.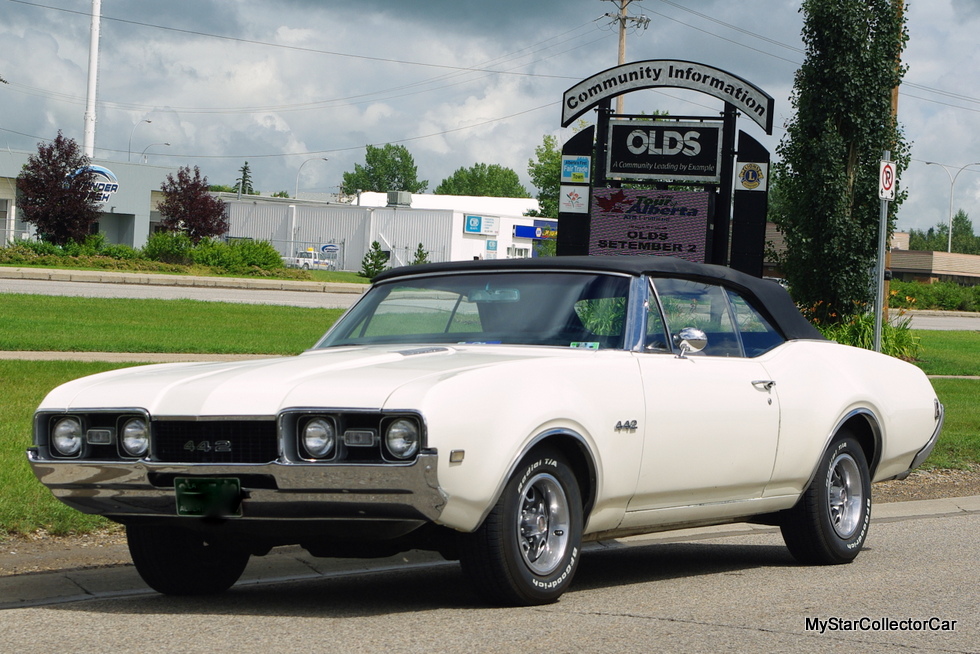 The most striking visitor to the Olds show in Olds was a 1960 Oldsmobile 98. The big car was a big crowd-pleaser and got the Mayor's Favorite Car award at the show.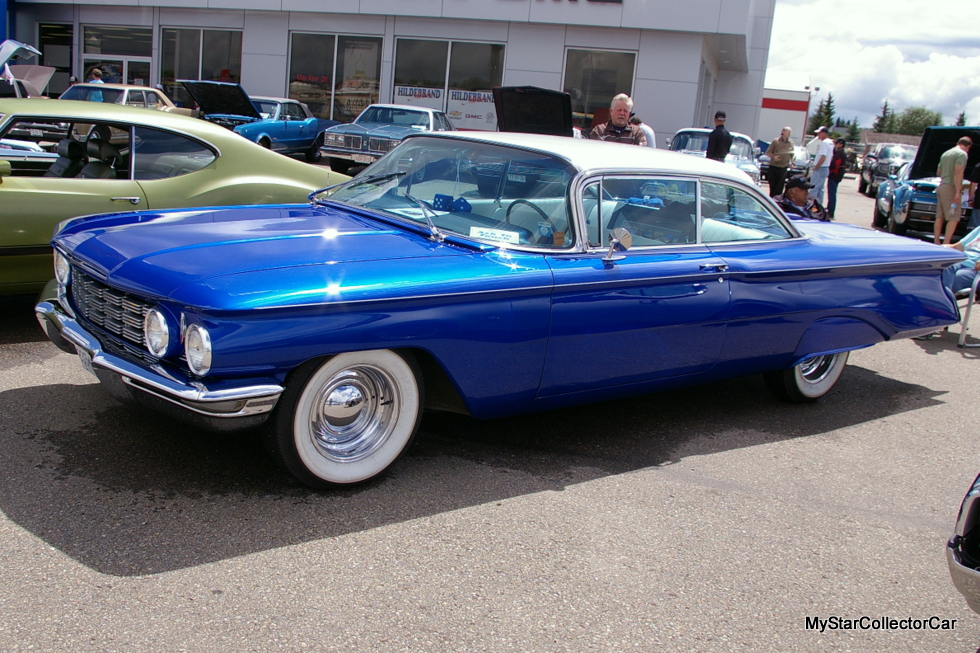 The '60 Olds is one of those cars that looked like a wild custom ride right out of the factory and the owners of this one wanted to restore it back to its original glory. Mission accomplished in our humble opinion.
Find out what it took to bring this former "donk" car back to original in a future MSCC story.
A day without sunshine had plenty of convertibles, including a 1966 Olds 98 that was also at the Olds show.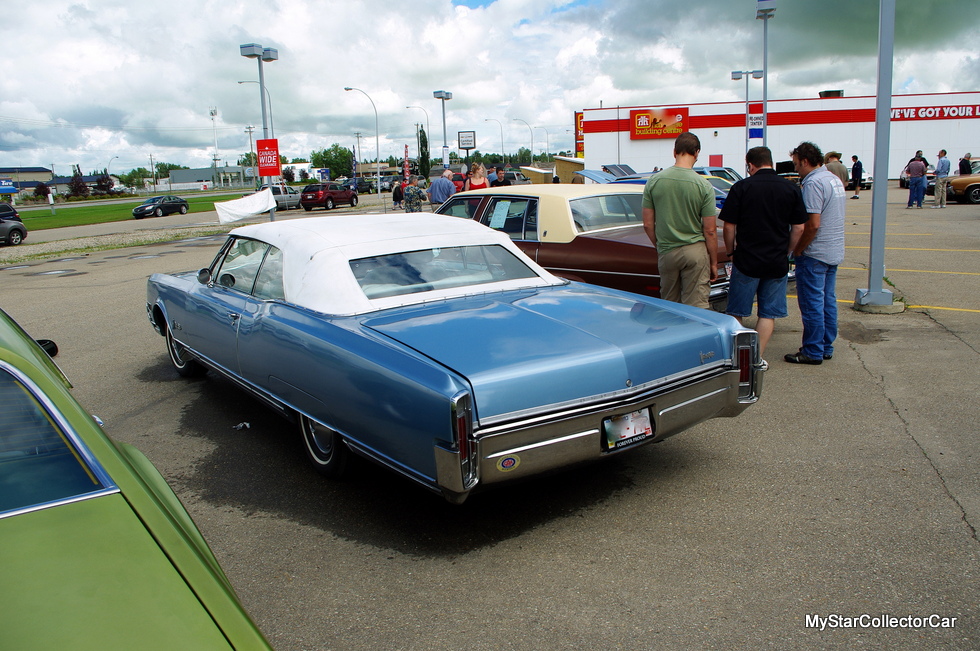 This giant beauty was the final story squeezed from a rainy day and will be featured in a future MSCC article.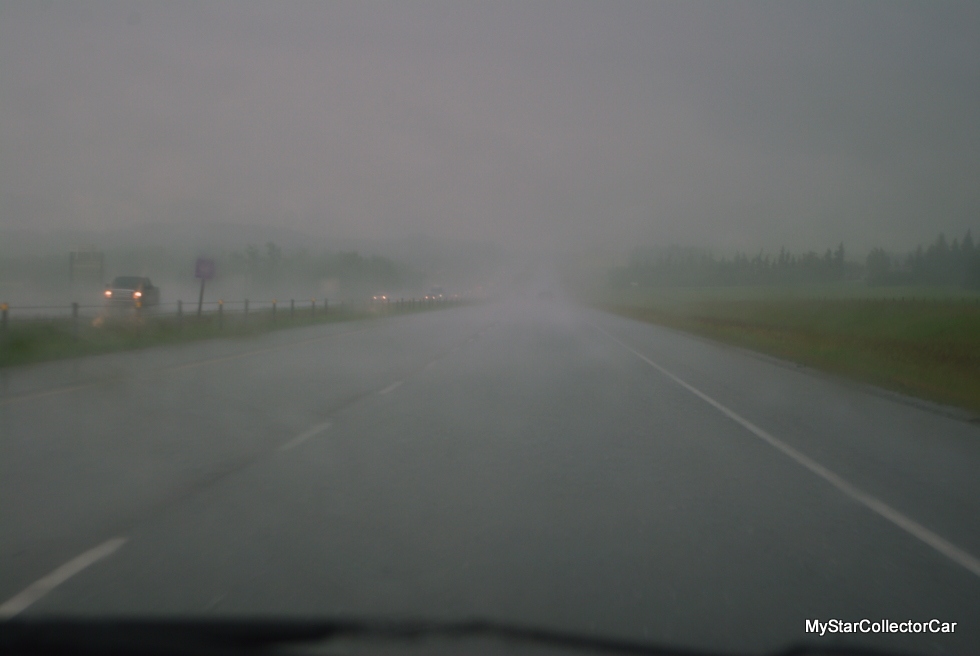 'We would like to thank the owners who brought a ray of sunshine (their rides) to a wet weekend on the car show circuit.'
Jim Sutherland
CLICK HERE to Like us on Facebook
CLICK HERE to Follow us on Twitter
CLICK HERE to Follow us on Pinterest
**Please re-post this if you like it.