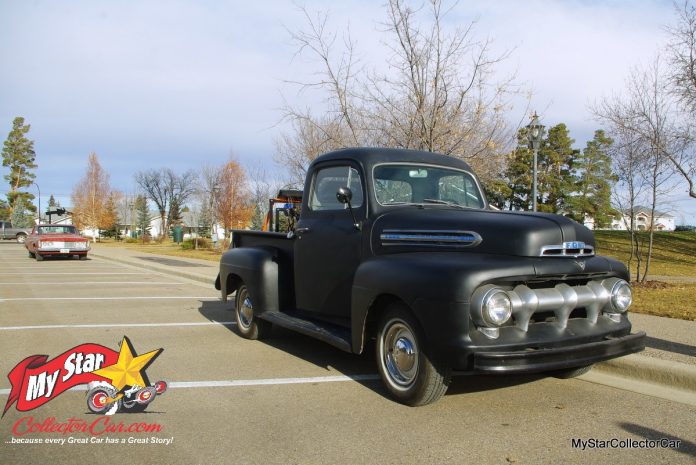 The flathead V-8 engine built by Ford Motor Company between 1932-53 (US) and 1932-54 (Canada) has become a car guy automotive legend.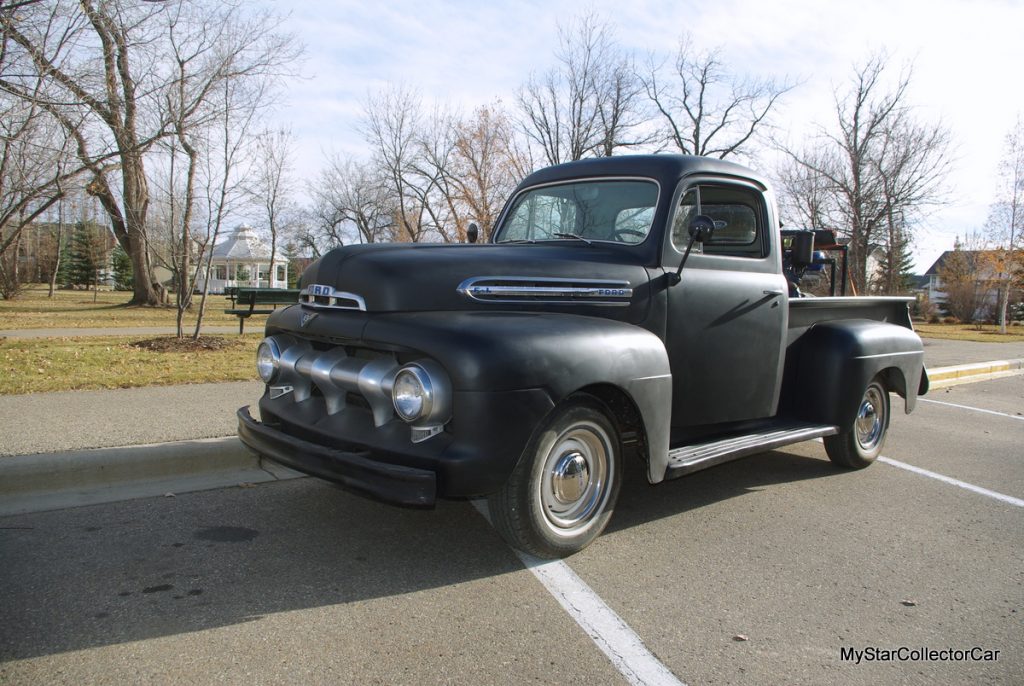 MyStarCollectorCar encountered a 1951 Ford F-1 ½ ton truck with two vintage flatheads- one under the hood and one in the truck's bed. Both engines were vintage flatties, but the truck's original engine was still operational and riding in the back of the pickup, while the engine in the front was a period correct replacement. Both engines also had excellent back stories.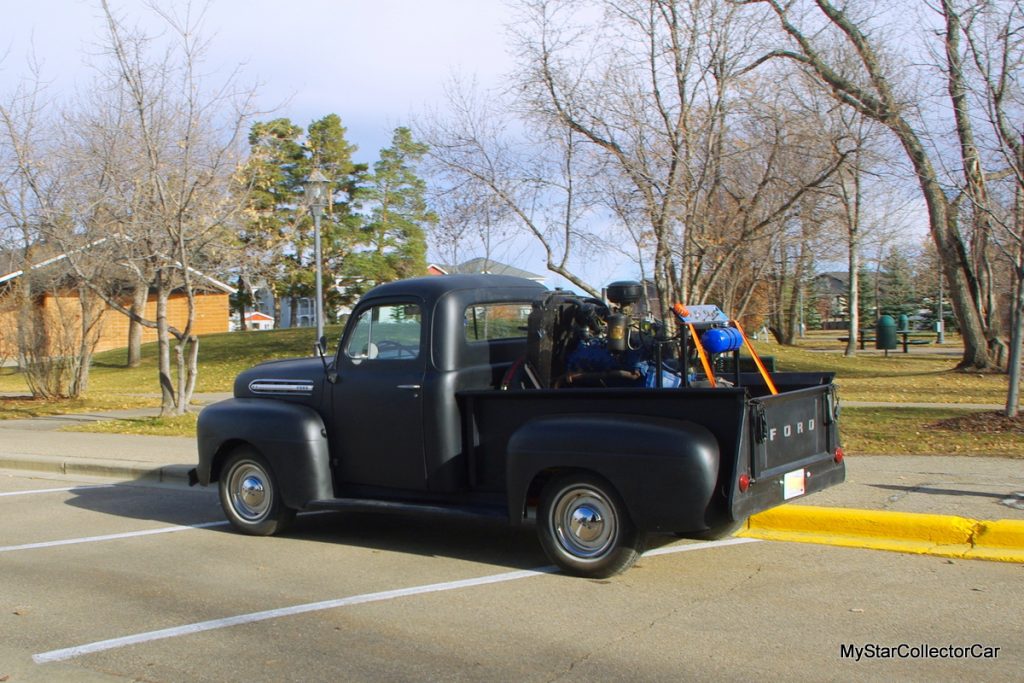 The owner of the 1951 Ford pickup was a 90-year-old retired mechanic named Clarence Creaser and he was able to explain why his truck had two flathead V-8 engines. Clarence told MyStarCollectorCar he bought the truck about five years ago from its original owner and rescued it from a long-term timeout off the road.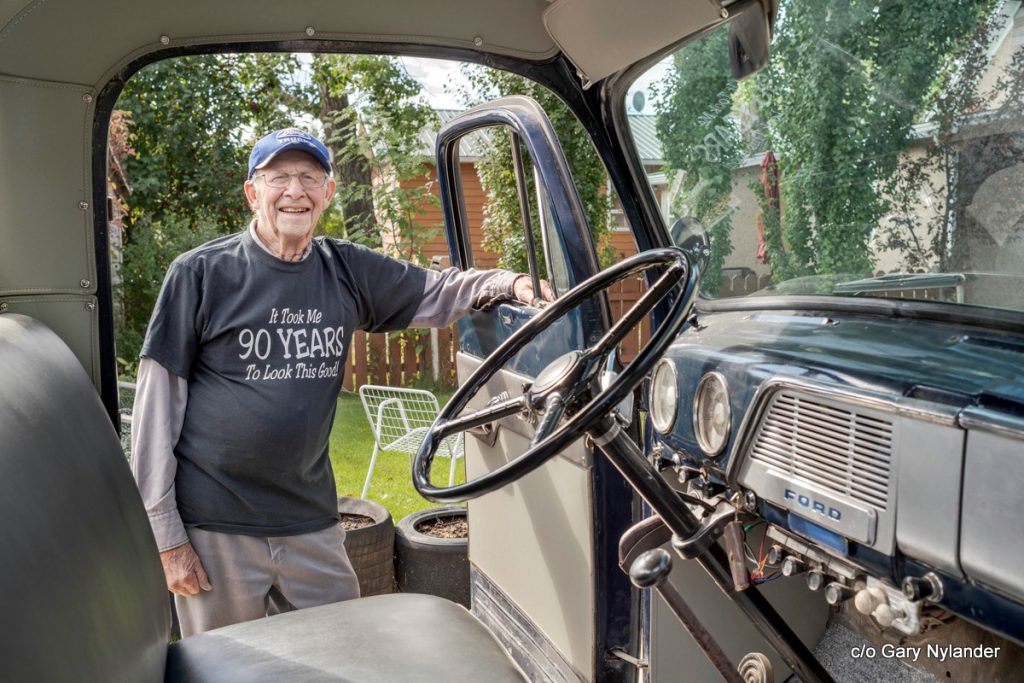 The previous owner wanted to restore the truck back to roadworthy condition but was only able to complete a partial dismantlement before he ran out of ambition. This approach to a project rarely has a happy ending, but Clarence was willing to resurrect the old pickup, so he became its latest owner.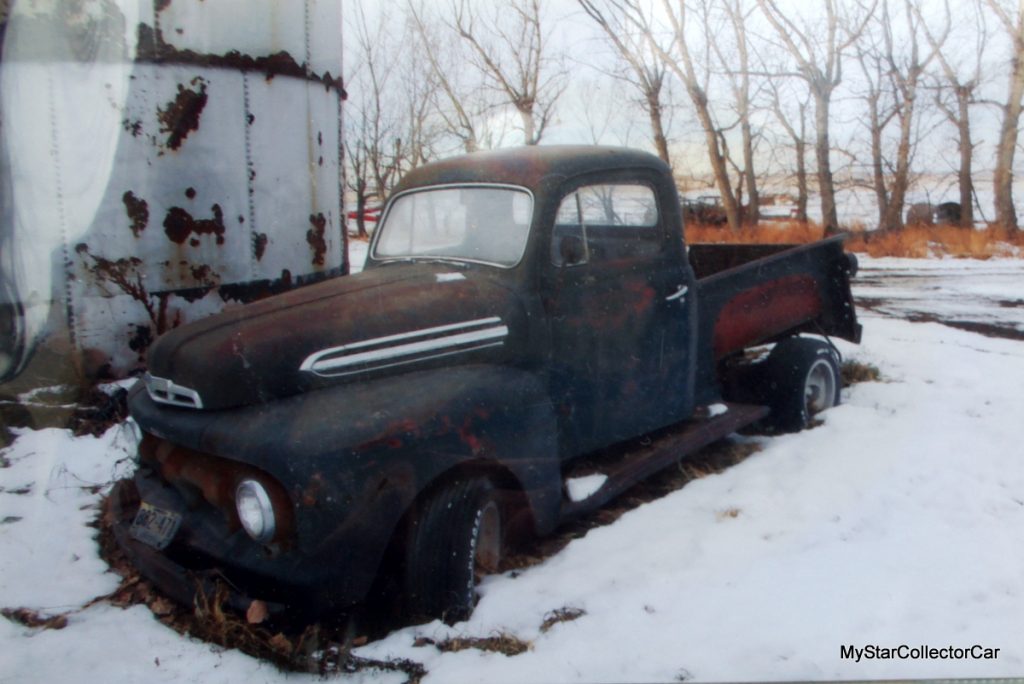 The keys were still in the '51 Ford's ignition-even if was missing its rear fenders when Clarence purchased it. However, Clarence is a loyal Ford fan and saw potential in the truck.

The truck's original flathead was still in running condition, but Clarence realized it likely needed a complete overhaul and considered his options at that point. The solution was a local fire pump unit on a trailer that was initially the property of the Three Hills (Alberta Canada) volunteer fire department before the community's Prairie Bible Institute obtained it for their volunteer fire department.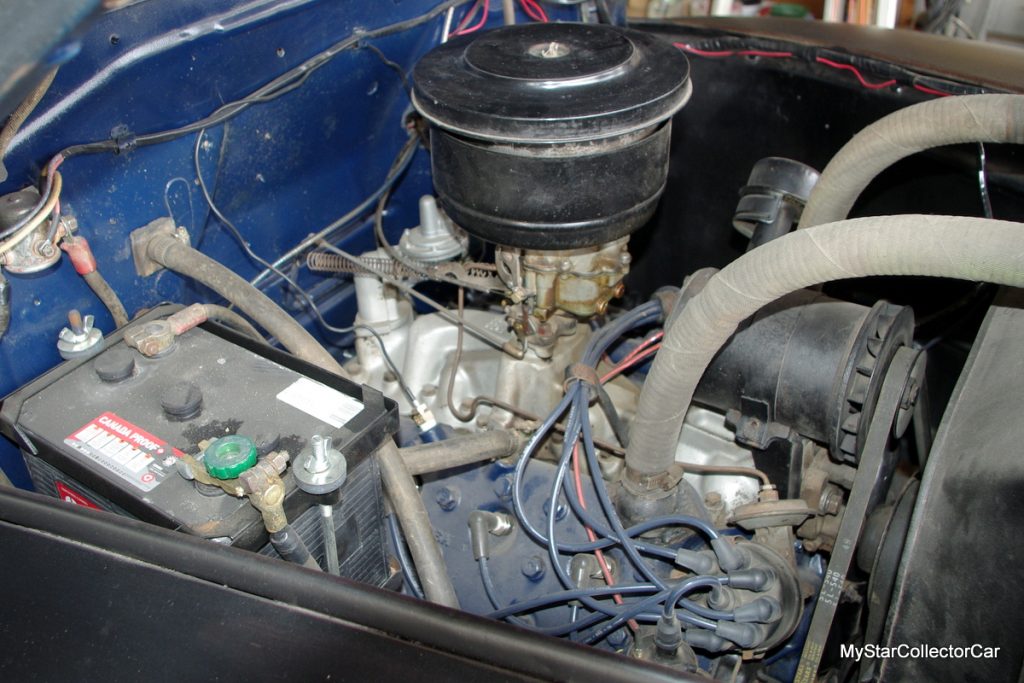 Clarence mentioned the fire pump's engine had very few hours on it and was in excellent condition when he was given an opportunity to purchase the vintage Ford-built flathead. The idea made perfect sense to Clarence because it was a well-maintained and low mileage engine, so he bought it.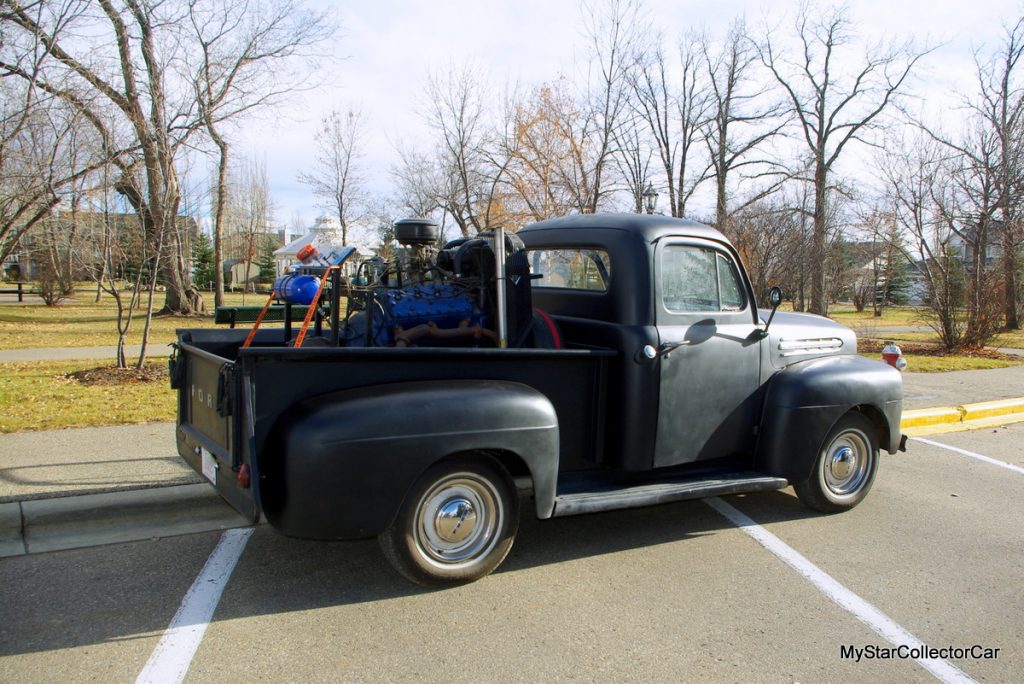 He also determined the truck's original engine still ran, so Clarence decided to yank the flattie and use it for special event demonstrations about how vintage flatheads look and sound when not under a hood. Clarence custom built an engine display unit that can be rolled in and out of his '51 Ford's truck bed so he can take it to an event.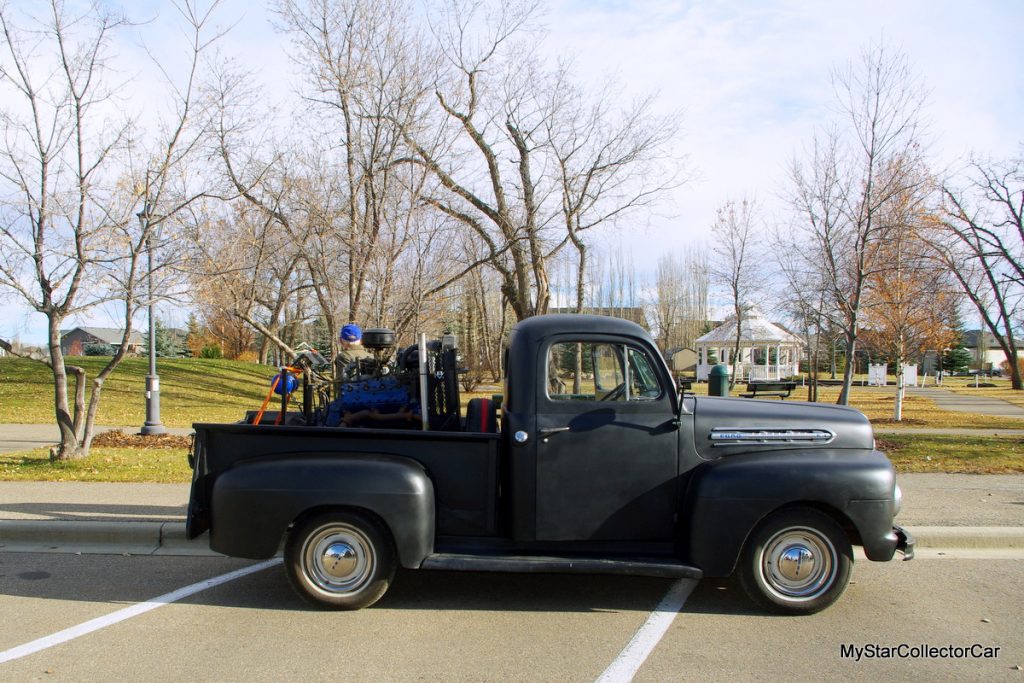 Coincidentally, Clarence began his long career as a mechanic at a Lincoln-Mercury dealership in 1951, so he was familiar with the era when his truck was brand new. Clarence's goal was to restore the truck back to its stock roots, including special emphasis on its braking and steering components because he believes safety should be a major component of any restoration. The restoration process took two years in order to meet Clarence's high mechanical standards.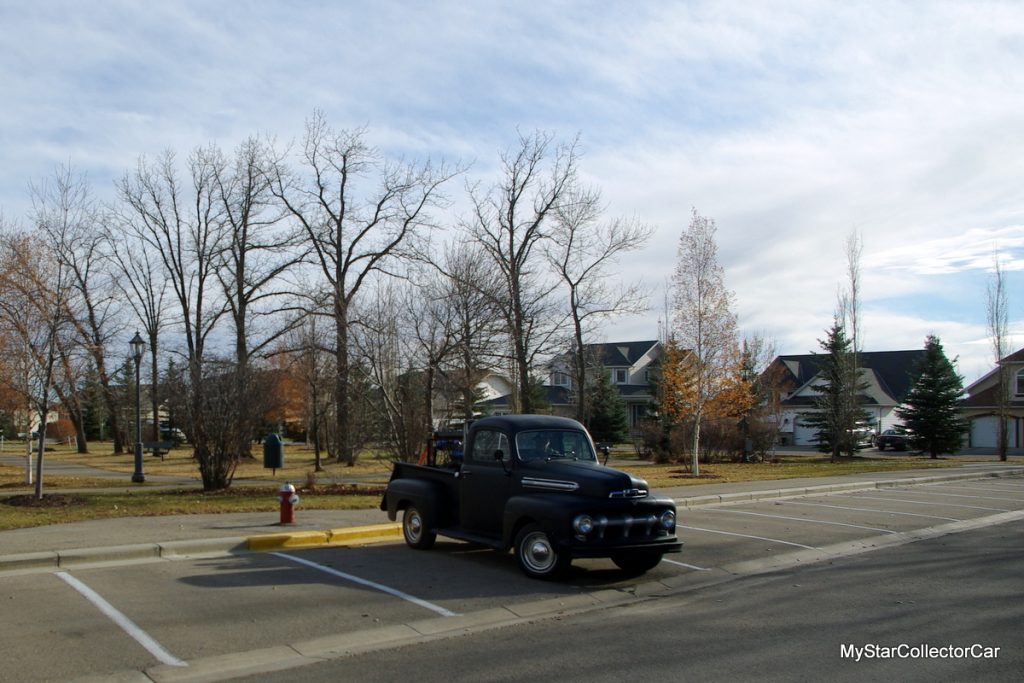 Sharp-eyed 1951 Ford loyalists will notice the custom bumper structure on Clarence's truck, a feature added to the pickup by its former owner and modified by Clarence after he decided the bumper was now a part of the truck's long history.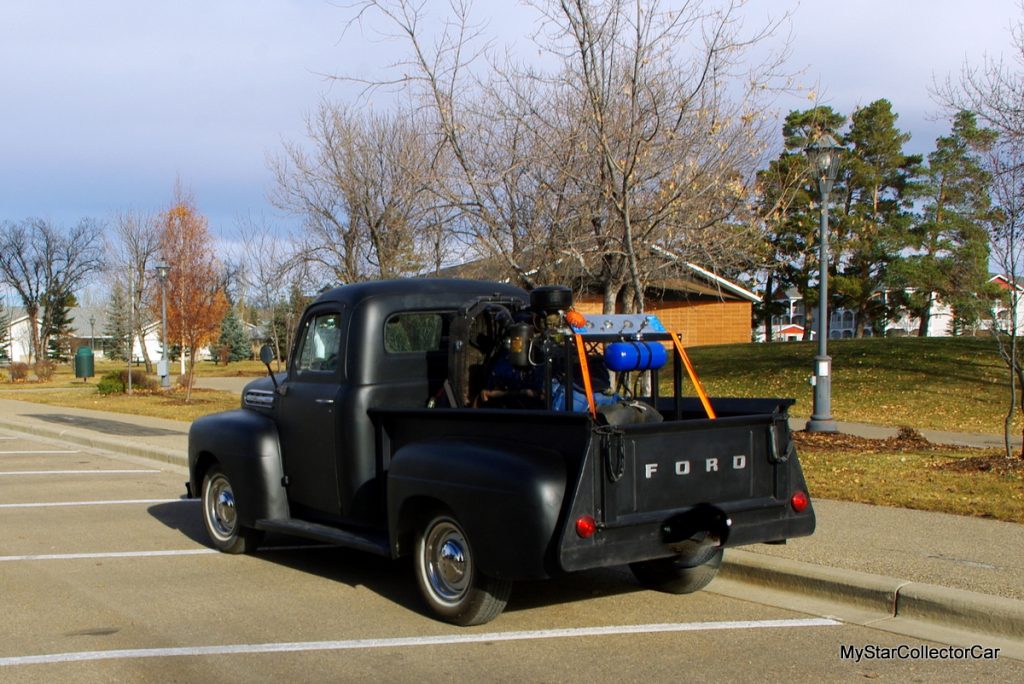 Clarence wanted to stay true to the truck's interior and was able to order replacement components from a vintage Ford parts supplier.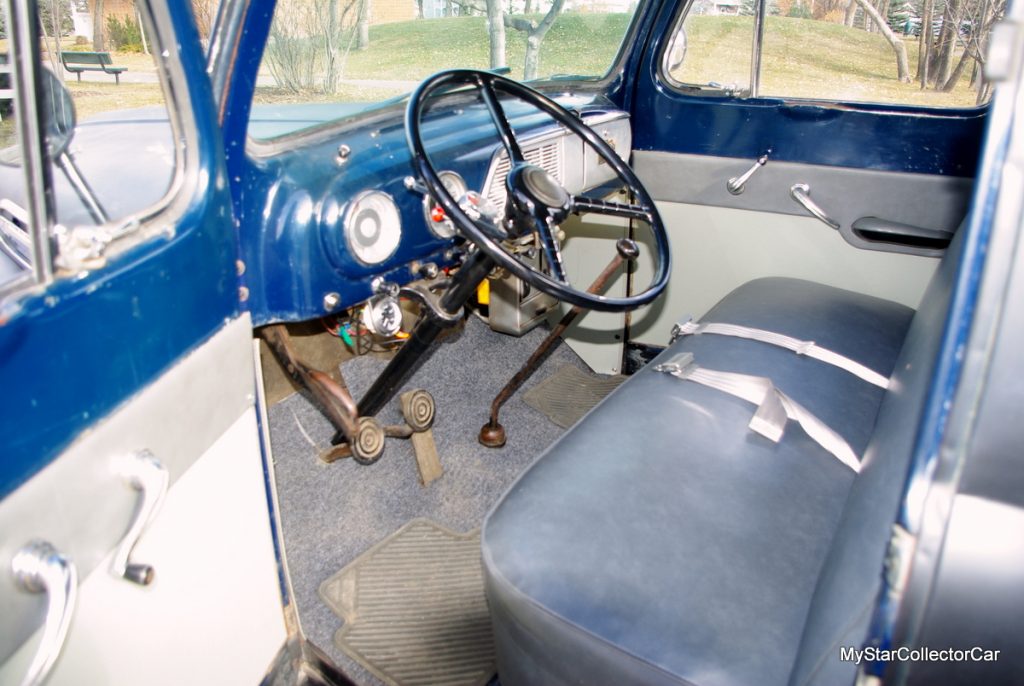 The lineage of the truck shows it was a high-end 1951 Ford Five-Star Cab F-1 pickup with arm rests, a dome light, trumpet horns, and two visors. Additionally, it was equipped with heavy duty leaf springs and a beefy rear end with 4:27 gears (called "slow gears" in '51) to handle the rough stuff on a job or farm.
Slow gears may be an appropriate term because Clarence does not push the truck beyond 40 mph because "She's cranking pretty good at that speed", in his words.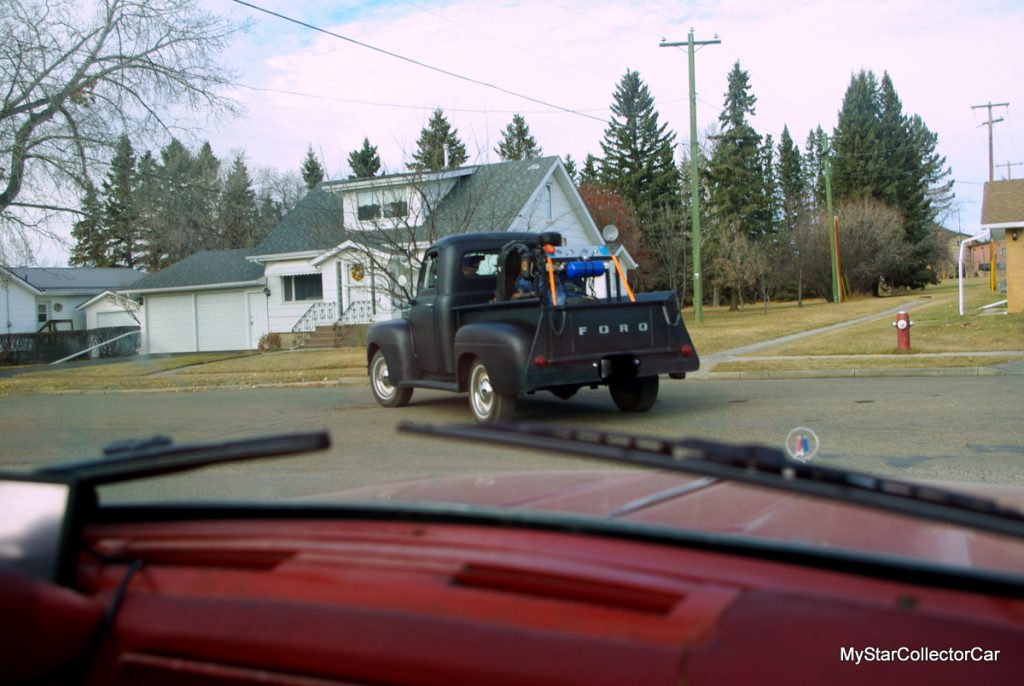 BY: Jim Sutherland
Jim Sutherland is a veteran automotive writer whose work has been published by many major print and online publications. The list includes Calgary Herald, The Truth About Cars, Red Deer Advocate, RPM Magazine, Edmonton Journal, Montreal Gazette, Windsor Star, Vancouver Province, and Post Media Wheels Section.