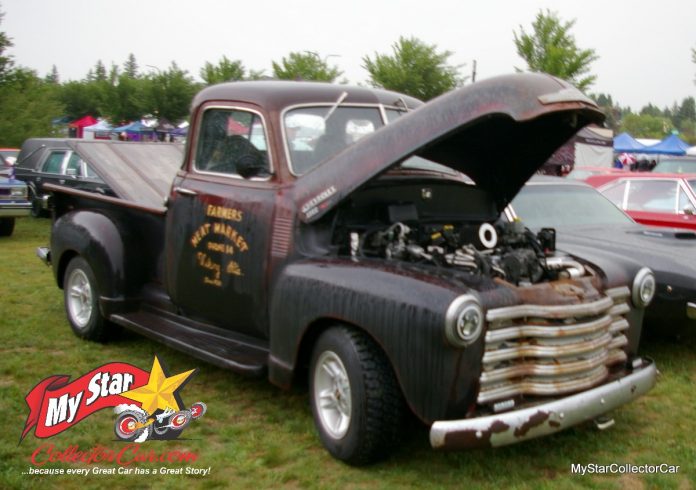 Gordie Klontz has always blazed his own path in life, including his innovative approach to the vintage vehicle hobby.
Gordie brought three personal assets to the game because he knows how to wrench, develops a game plan, and thrives on situations where other people tell him "It can't be done". He is also an old school builder who can put together a cost-effective game plan for a project.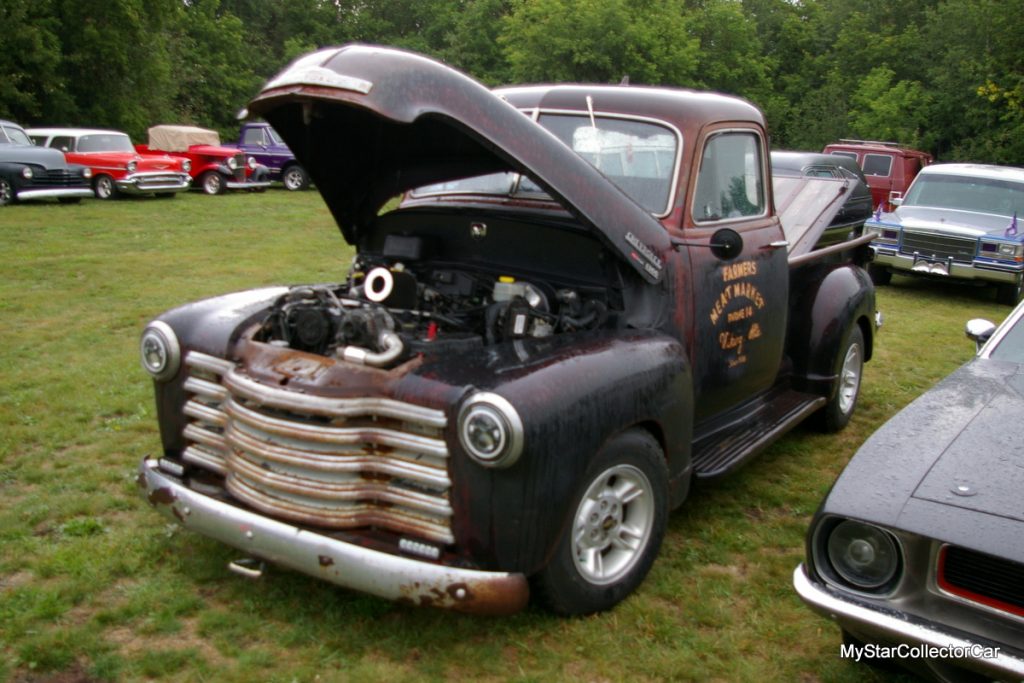 The '51 Chevy truck was used up by time and hard work, so Gordie decided to purchase an unlikely donor vehicle that came in the form of a 2000 Dodge Durango 4-wheel drive sport utility vehicle. On the surface, the Mopar donor vehicle appeared to be an unusual candidate for the project, but Gordie's research told a different story.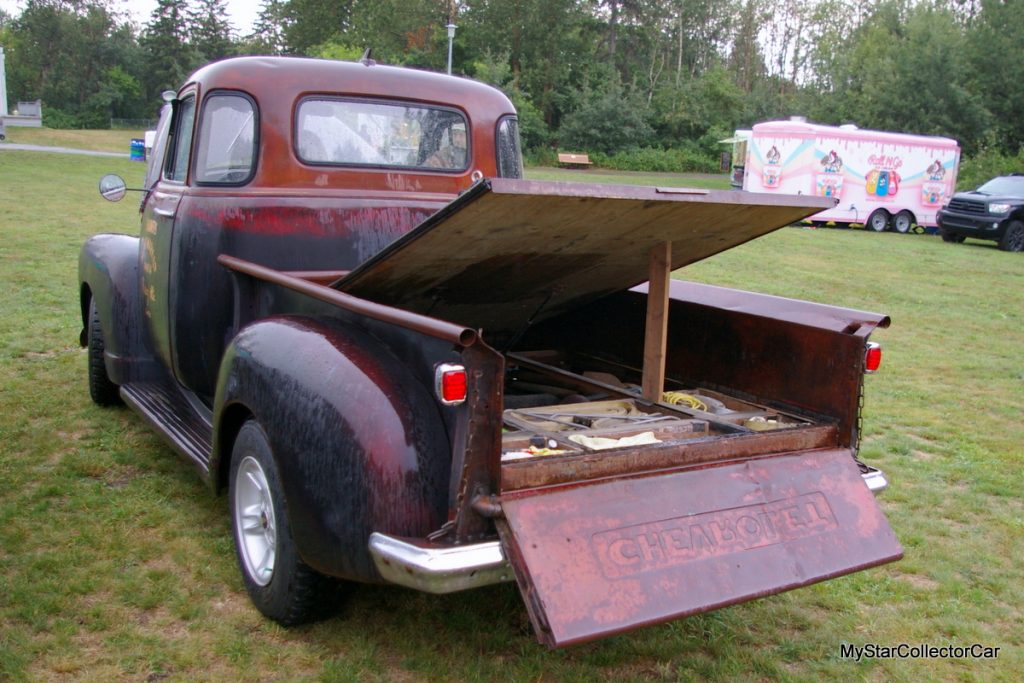 An excellent example was the Durango's frame because it was a better dimensional fit with the old Chevy's body than a 21st century GM truck frame. In fact, the Durango frame was virtually the right length and width as the original Chevy frame, so Gordie decided to head in that direction.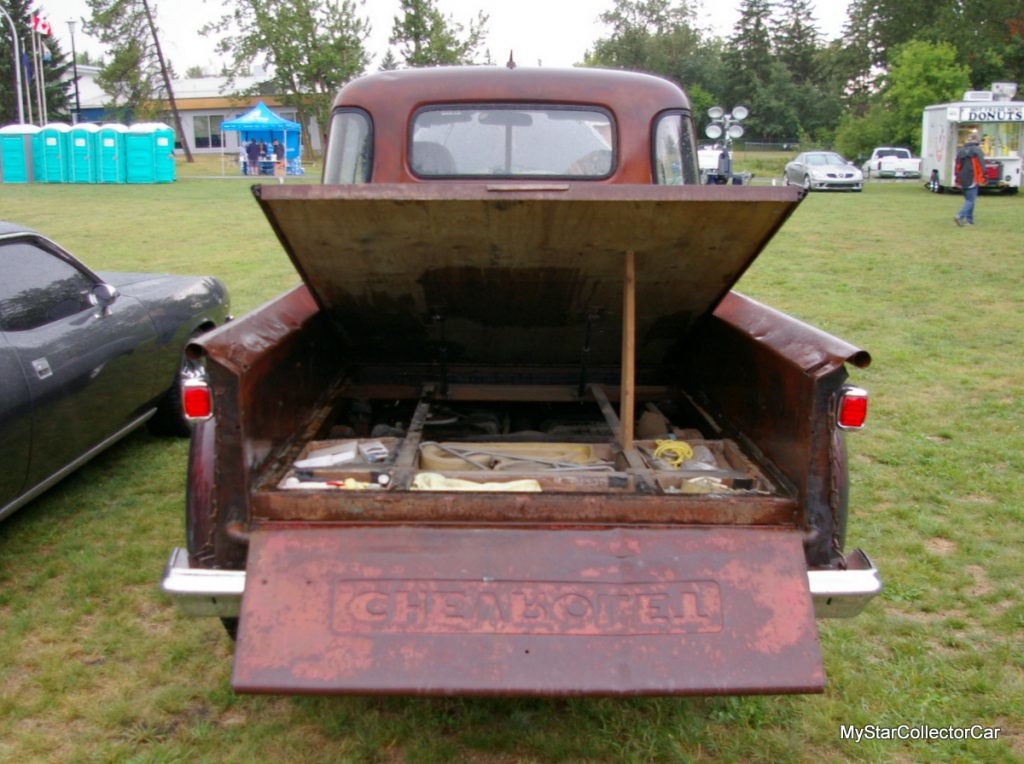 He also decided to use every possible part off the Durango for the project, including the rubber weather-stripping off the donor vehicles rear doors for use as a seal between his Chevy truck's now-raisable rear bed and the frame.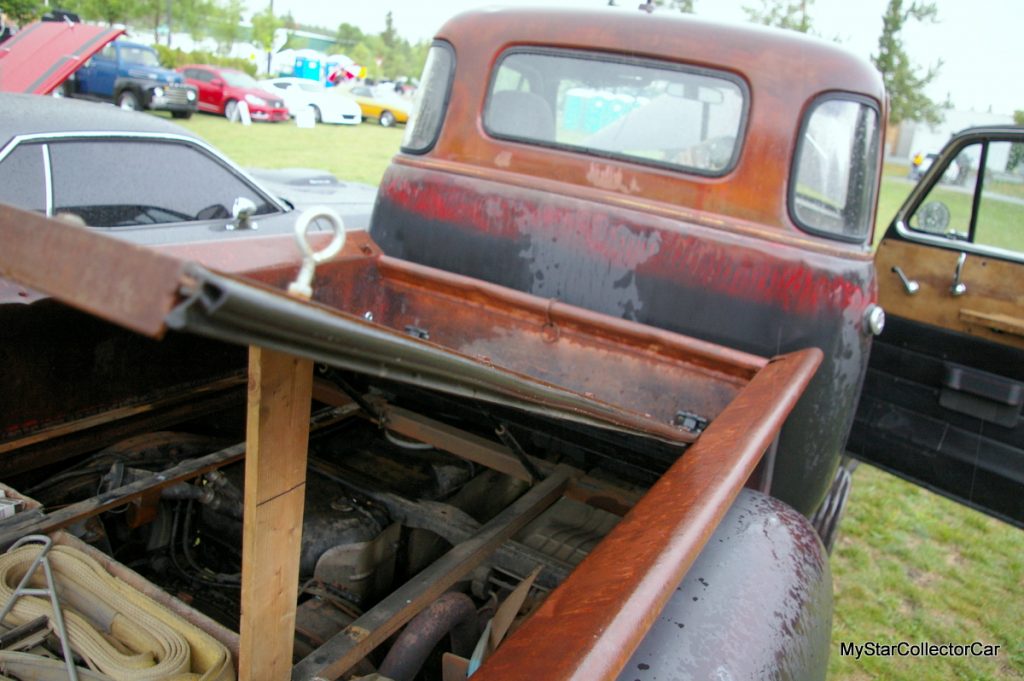 The Durango's factory small block and automatic overdrive transmission are still cradled in the frame, but Gordie encountered complications because of the computer functions on a 21st century donor vehicle. Many of the extra processes were not needed in a 1951 Chevy truck, so Gordie had to get the Durango's central computer reprogrammed without the former functions like a sensor for a non-existent rear door.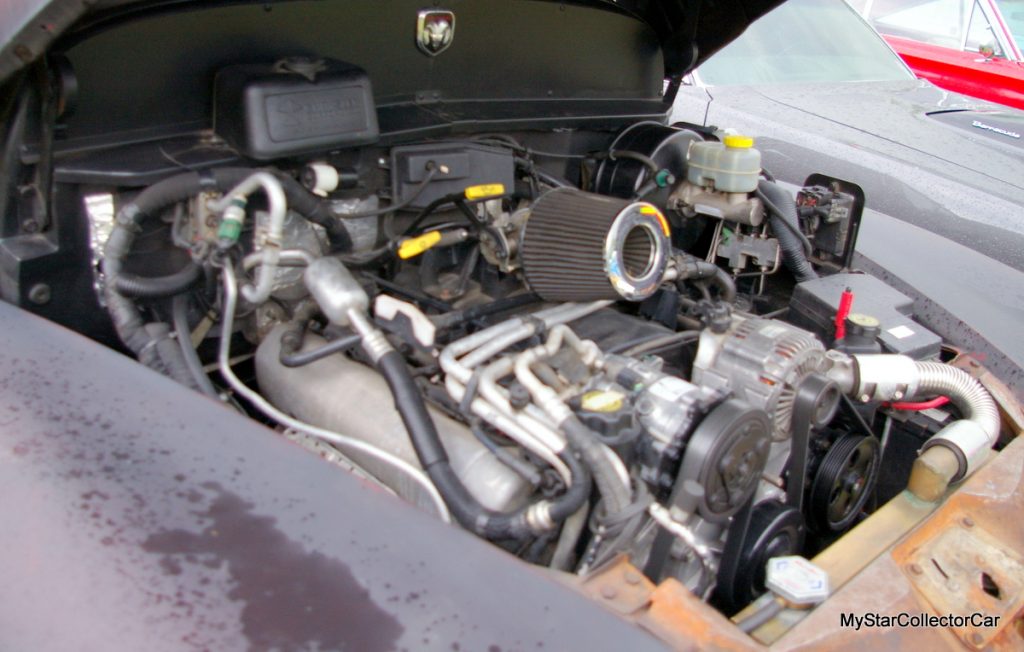 However, the Durango's creature comforts like air conditioning, power steering, cruise control and its tilt steering column were now in the Chevy. Additionally, the Chevy now had the Durango's four-wheel drive system, an invaluable addition to the old pickup truck since Gordie uses it as a hunting vehicle.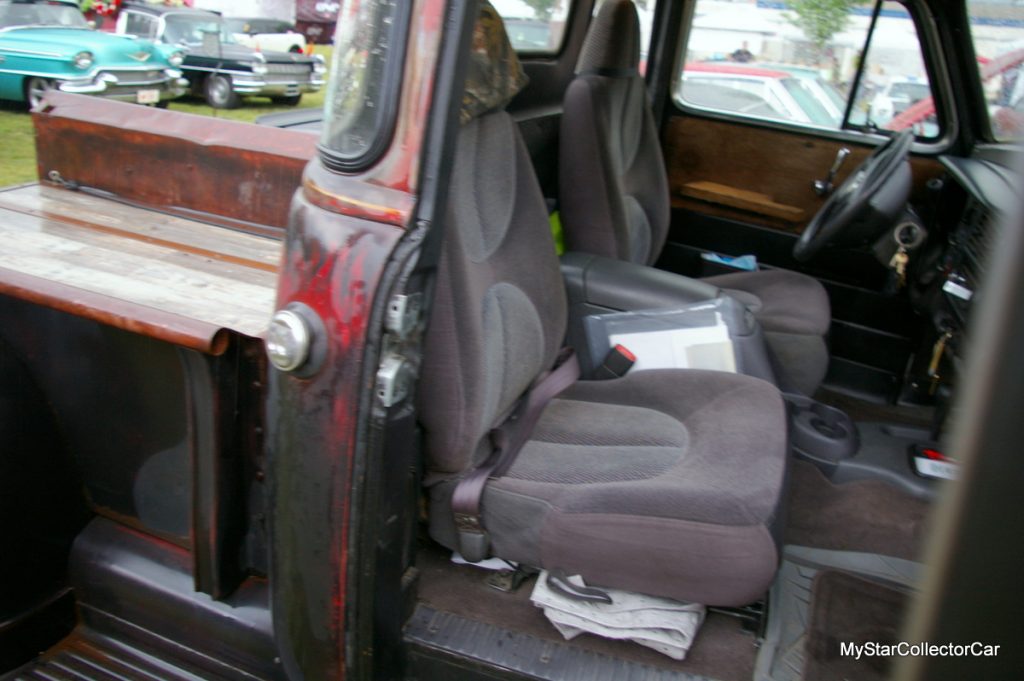 He likes the lower ride height on his Chevy because most people do not even realize it's now a 4×4, but Gordie added his truck will go through anything during hunting season.

As mentioned earlier, Gordie thrives on challenges deemed impossible by other people, including his electric wiper upgrade. The local aftermarket parts guy told Gordie he would be unable to run both wipers on one switch, so Gordie improvised and now the wipers work on one switch. It is a secret he refused to share with his skeptical parts guy.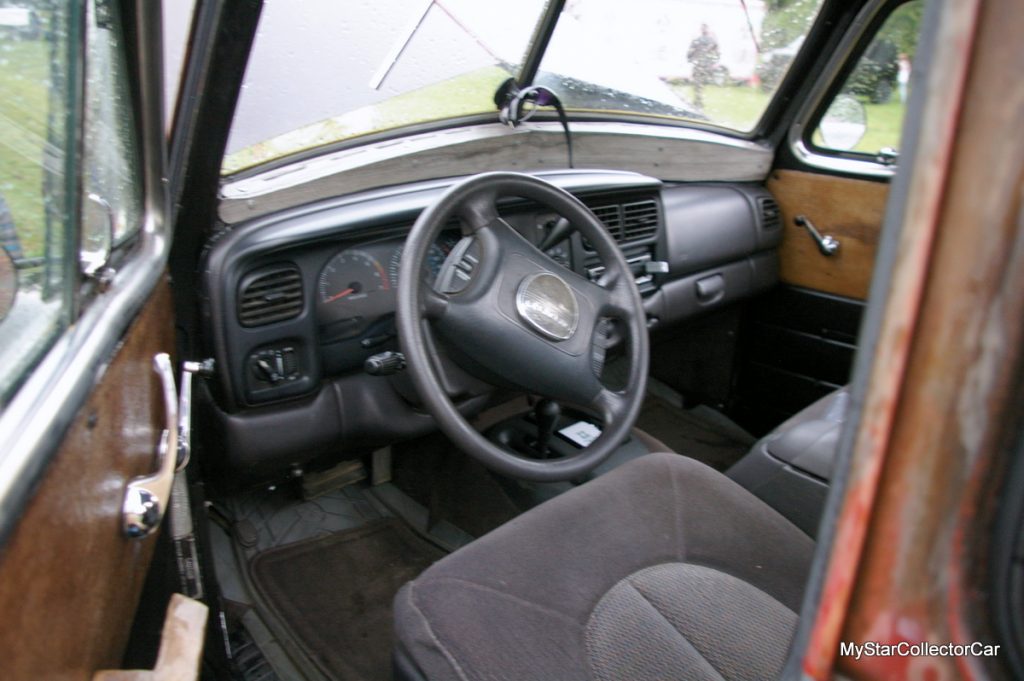 Gordie was told a 1953 Chevy truck door handle system would not work on his 1951 Chevy truck so, once again he proved the doubters wrong after some custom grinding and filing. Now the newer truck's door handle fits like a glove on his '51 Chevy.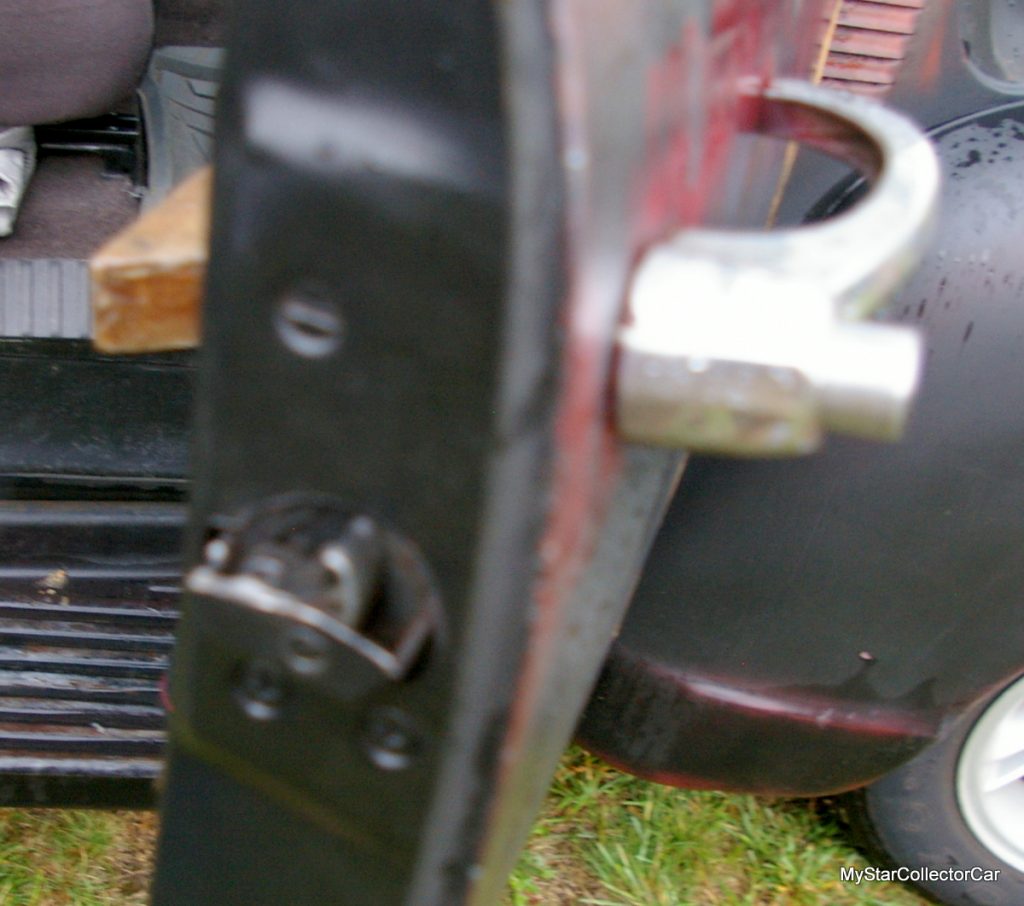 MyStarCollectorCar readers will notice the commercial sign on his truck's doors. They are a tribute to his grandfather, the man who founded the business in 1936 and was a big influence on Gordie over the years.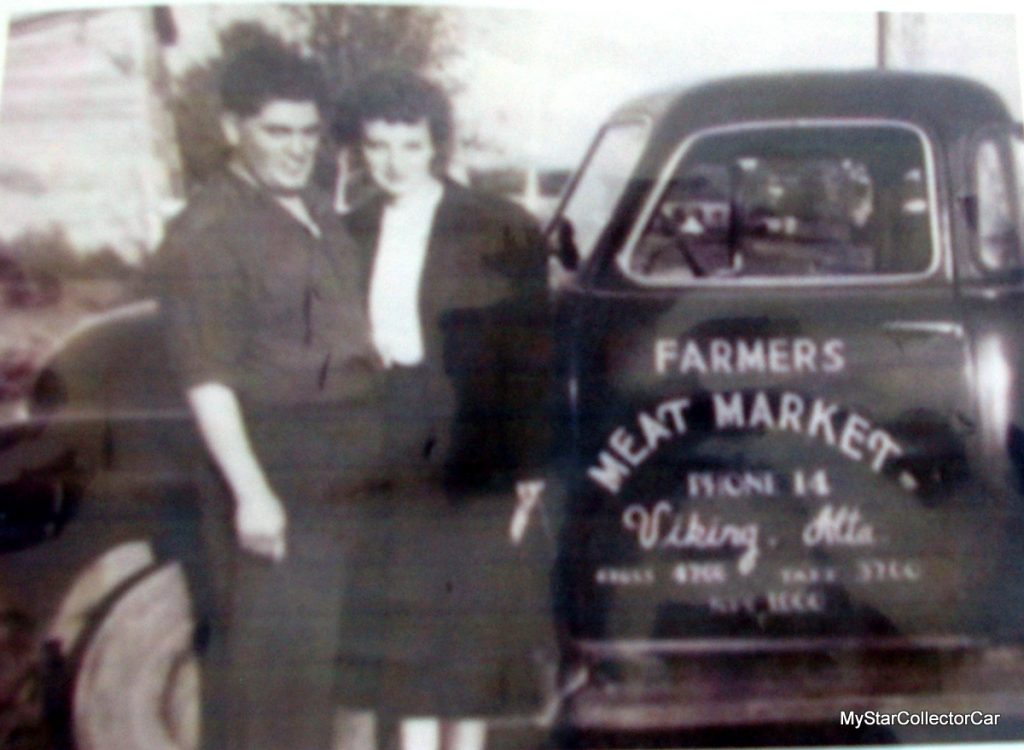 Gordie drives his Chevy resto mod whenever he can, including fall and winter on occasion, and is comfortable at highway speeds behind the wheel. The '51 Chevy is so reliable that Gordie intends to drive it down to Arizona from his western Canadian home as part of a major road adventure and winter holiday in the future.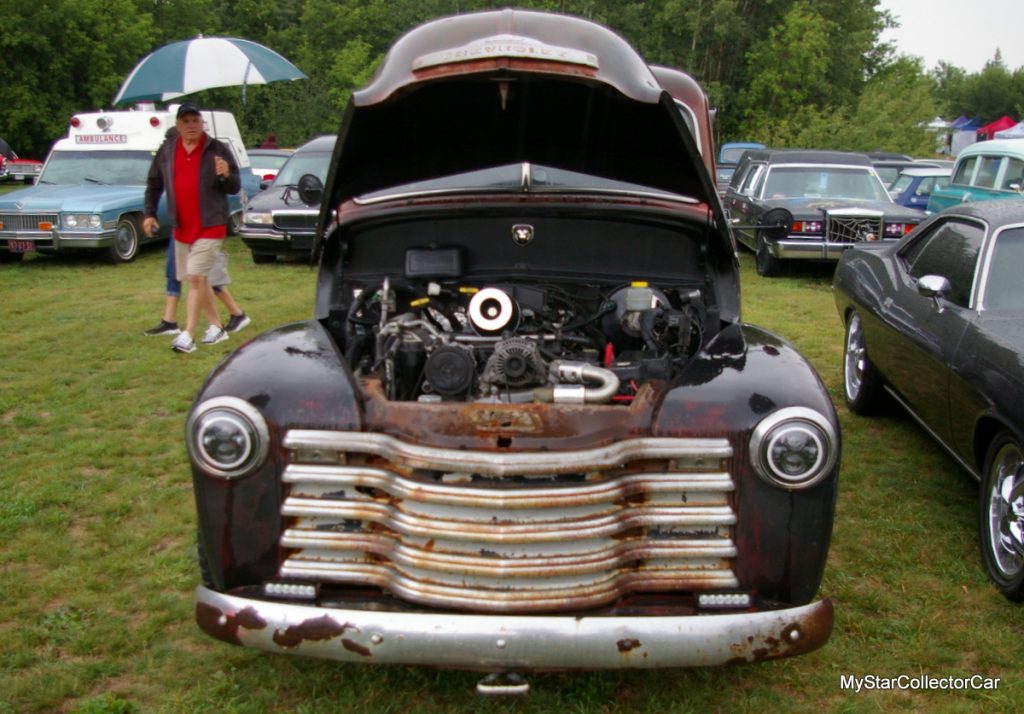 BY: Jim Sutherland
Jim Sutherland is a veteran automotive writer whose work has been published by many major print and online publications. The list includes Calgary Herald, The Truth About Cars, Red Deer Advocate, RPM Magazine, Edmonton Journal, Montreal Gazette, Windsor Star, Vancouver Province, and Post Media Wheels Section.