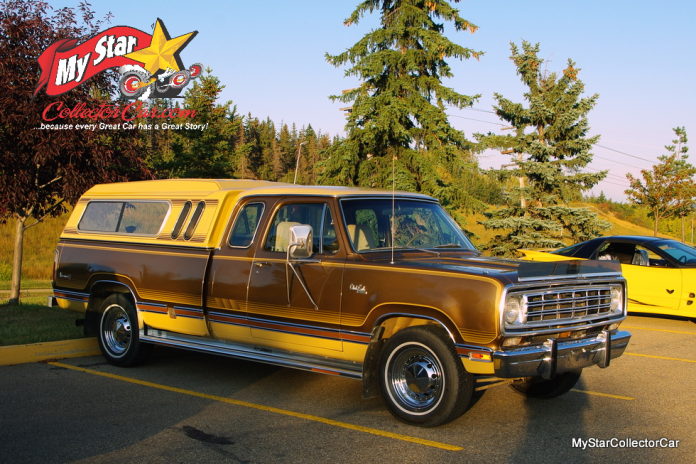 Dodge made a big leap forward in 1972 with their truck lineup
They moved on from the rugged front leaf spring platform that had carried their loads for years into a more driver-friendly independent front suspension.
Mopar guys call this the "tin grille" era and it's almost a lost chapter in Dodge truck history because these trucks are pretty scarce in 2020.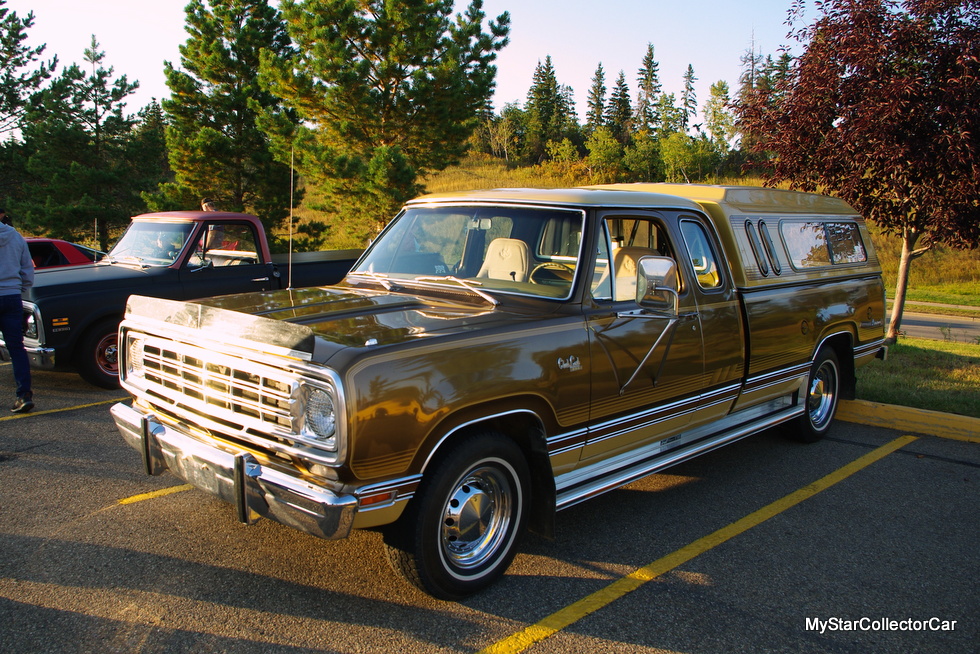 Brian McMann is the proud owner of a 1976 Dodge Adventurer SE D200 and he knows this truck is a rarity. He knew about the truck long before he bought it because a buddy of his had scooped it from the second last owner. Brian thought the second owner was a dealer who took it in trade years ago kept it until the dealership folded. That's when Brian's buddy stepped up and bought the truck.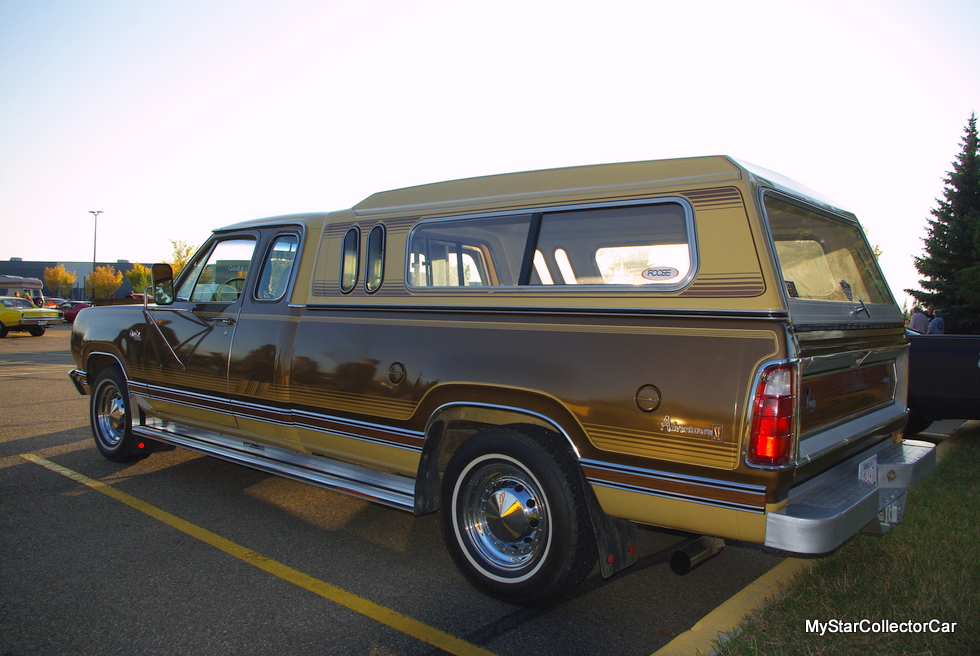 He owned the Adventurer SE for a few years until Brian said he "did a little horse trading" and picked up the big Dodge by giving his buddy a Model T in exchange. That has to be one of the rare occasions where a 90-year-old car is more common than a truck built in the 1970s.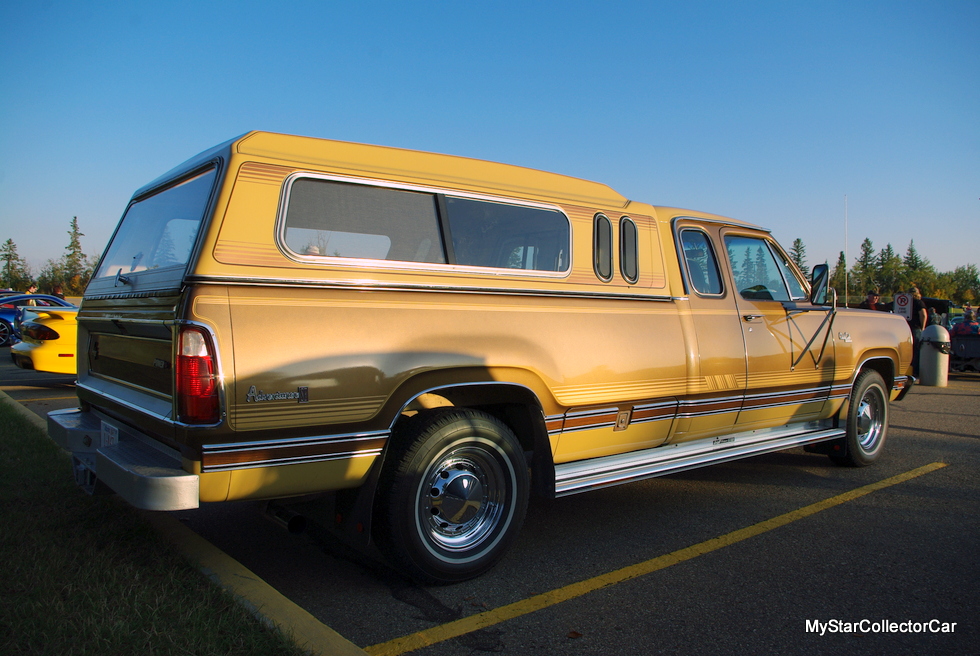 This truck is as fully-loaded as any Dodge truck built in '76 because its option list is the size of giant grocery list. The only thing missing is power windows but Brian's D200 has air conditioning—that's an extremely rare option in Dodge trucks from that era but this Adventurer SE was sold in the prairies region of Canada where air conditioning is rarer than palm trees.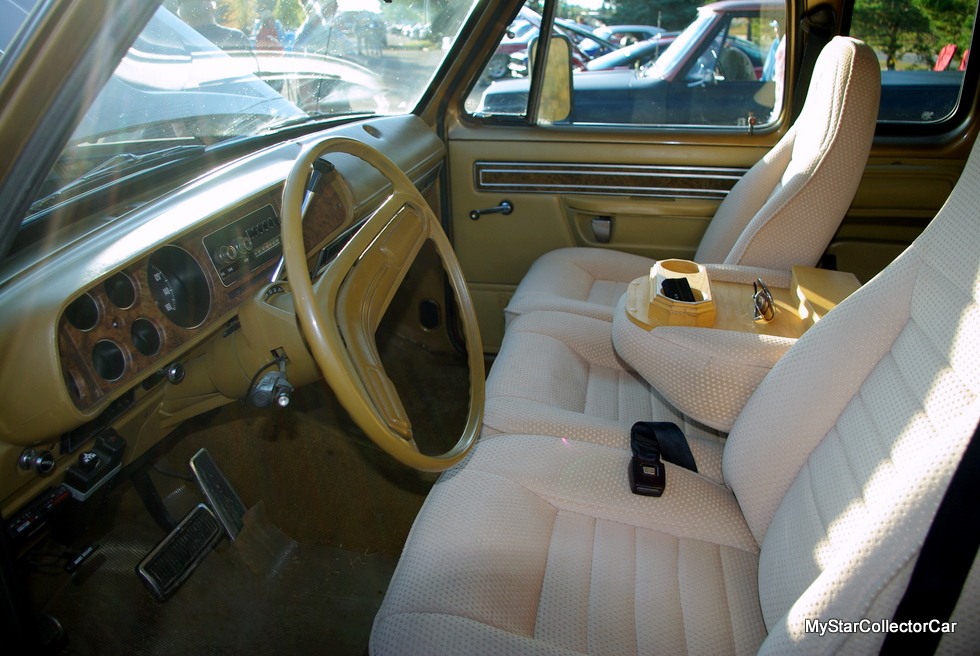 Brian's truck also has power brakes, power steering, updated power seats with the updated center armrest option. This may not be a newsflash in 2020 where every truck comes with those features but in '76 this was a highly-optioned truck. There's an extra gauge package that you wouldn't see in a stripped down D100 pickup.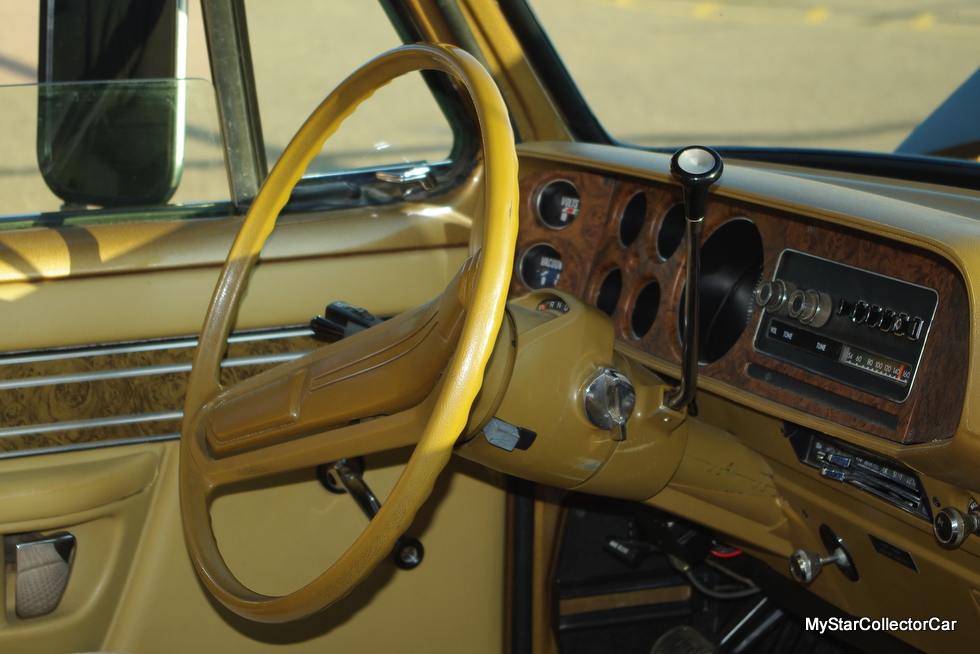 Dodge pioneered the Club Cab in '73 and this truck also has that unique (in the 70s) extra space behind the front seat. It has the extra jump seats although they aren't recommended for long hauls if you're an adult.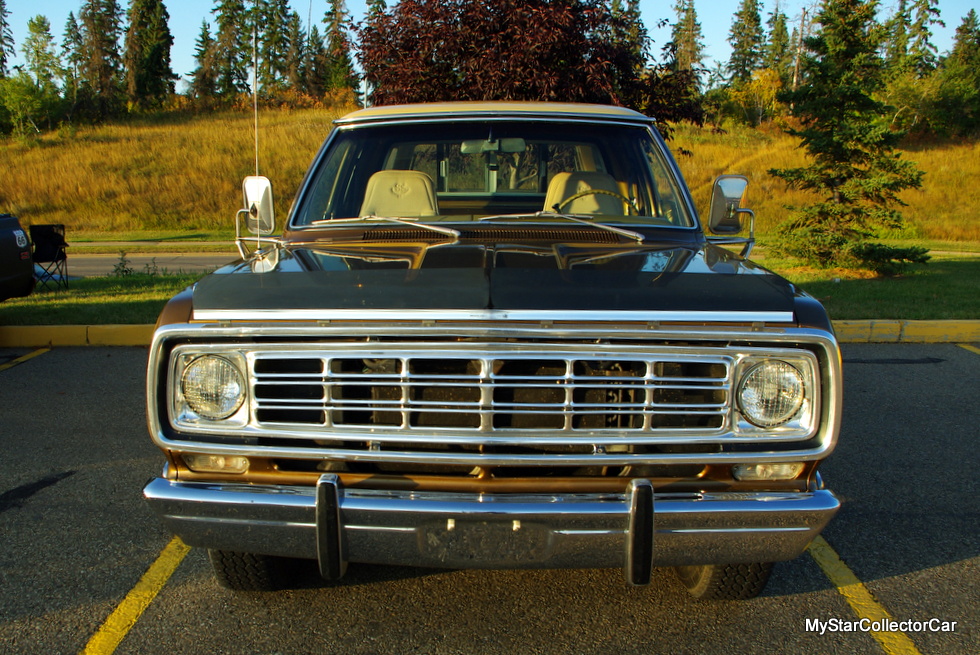 Naturally this big rig came with a factory 440 big block under the hood and Brian said it was probably set up as a trailer towing vehicle. He has little doubt the SE could handle a heavy load because it has a transmission cooler straight from the factory. In fact he said "it the perfect truck to haul a holiday trailer but you better be prepared to answer a lot of questions when you stop for gas".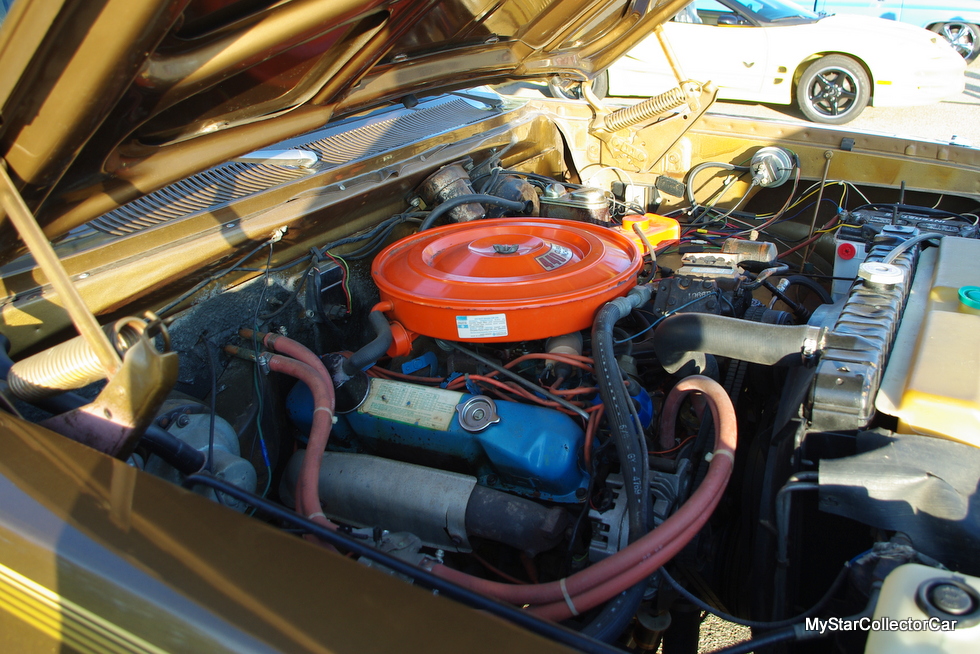 Brian has only one mystery about the options on his SE. He believes the speed control attached to the signal light stalk is an add-on. He said it kicks down at a higher speed but that's what happens with more cubic inches.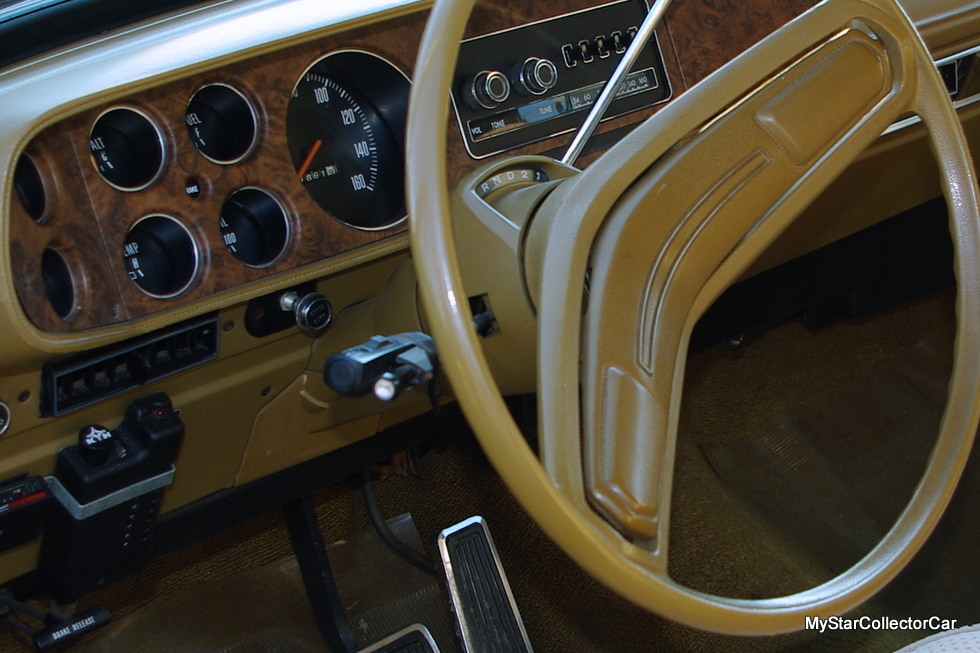 He's very enthusiastic about the driving experience in the truck. Brian said "it's no different than a new truck" because it's solid and comfortable on the road. The Power Plus badge is not just a piece of trim—it means something on this '76 Dodge.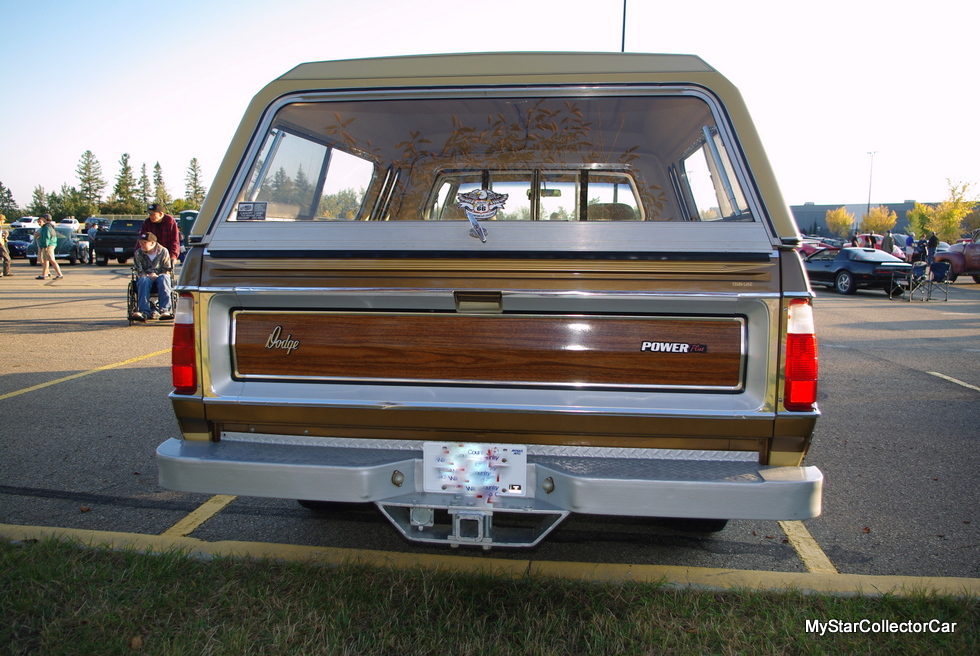 Brian has only one concern about his rare 70s Dodge truck: "It's too nice so you have to have clean clothes on when you jump in to drive it".
By: Jerry Sutherland
Jerry Sutherland is a veteran automotive writer with a primary focus on the collector car hobby. His work has been published in many outlets and publications, including the National Post, Calgary Herald, Edmonton Journal, Ottawa Citizen, Montreal Gazette, Saskatoon StarPhoenix, Regina Leader-Post, Vancouver Sun and The Truth About Cars. He is also a regular contributor to Auto Roundup Publications.
Please re-post this if you like this article.