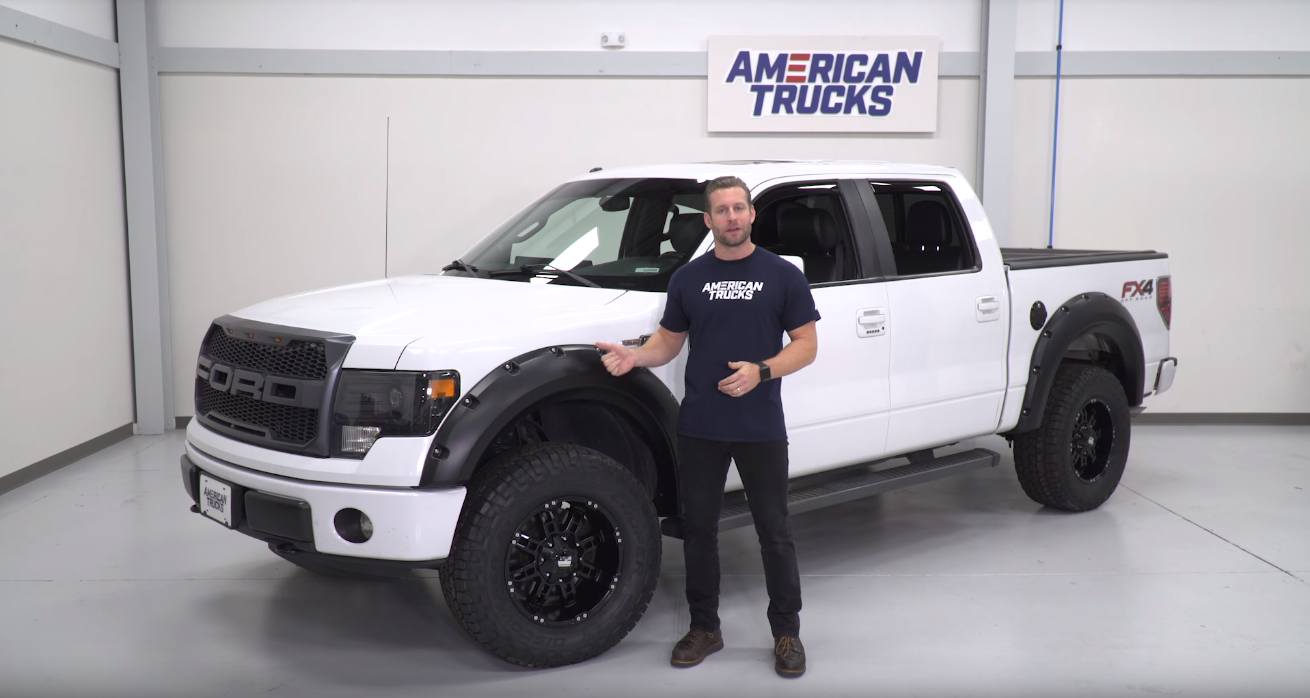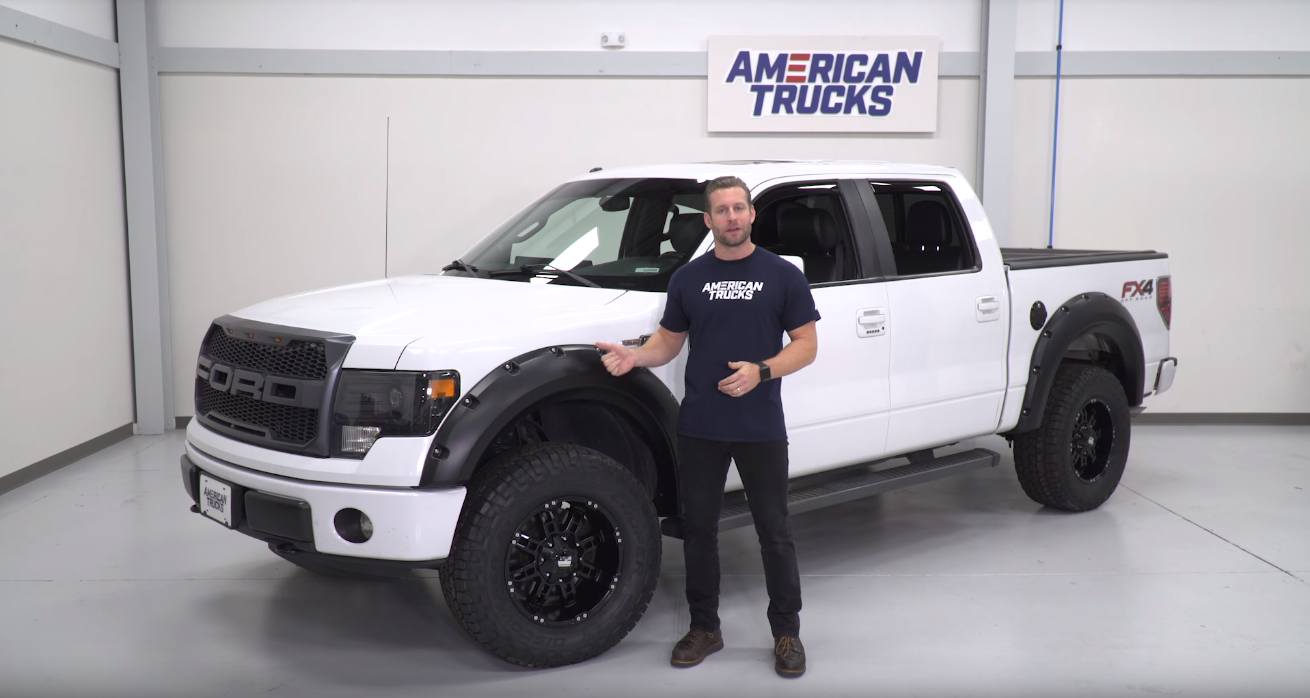 PAOLI, Pa. (February 27th, 2019) – On AmericanTrucks.com (AT), we receive a lot of questions and feedback from our customers on various topics across the automotive aftermarket spectrum. One of the more common questions we receive focuses on F150 lift kit and wheel and tire size compatibility. Adding ground clearance is one of the most common modifications we see truck owners perform and, when paired with upsized tires plus wheels with a lower offset, knowing what will work before clicking "checkout" is an item where everyone benefits.
In AT's latest series of Truck Build videos, Justin Dugan focuses on a customer's 2013 F150 FX4 SuperCrew to discuss different ways to fit 33" tires without breaking the bank. Parts featured in this episode include: Rough Country 2 in. Lifted Strut Kit w/ Rear Shocks, 18×9 Havok Off-Road H103 Matte Black 6-Lug Wheels, Barricade Aggressive Molded Fender Flares, and Cooper Discoverer A/T3 Tires.
Watch it here: https://www.americantrucks.com/the-haul-feb2019-2.html
________________________________________________________________________________________________________
About AmericanTrucks
AmericanTrucks is regarded as one of the best, most reliable online aftermarket retailers providing truck parts and accessories for F150, Silverado, Sierra, and RAM. Catering to the needs and demands of late-model truck owners and enthusiasts, AmericanTrucks provides the best parts with support from genuine truck experts. Located just outside of Philadelphia, AmericanTrucks is dedicated to offering the truck community with the highest quality of parts and customer service. Please visit https://www.americantrucks.com for more information.