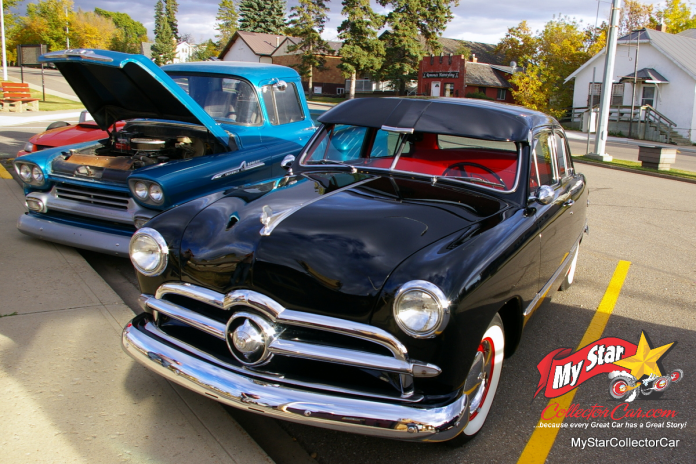 1949 was a watershed year for the Ford Motor Company because its namesake model underwent a massive style makeover after the company was able to turn the corner on World War Two and introduce a brand new automotive design in the post-war mix.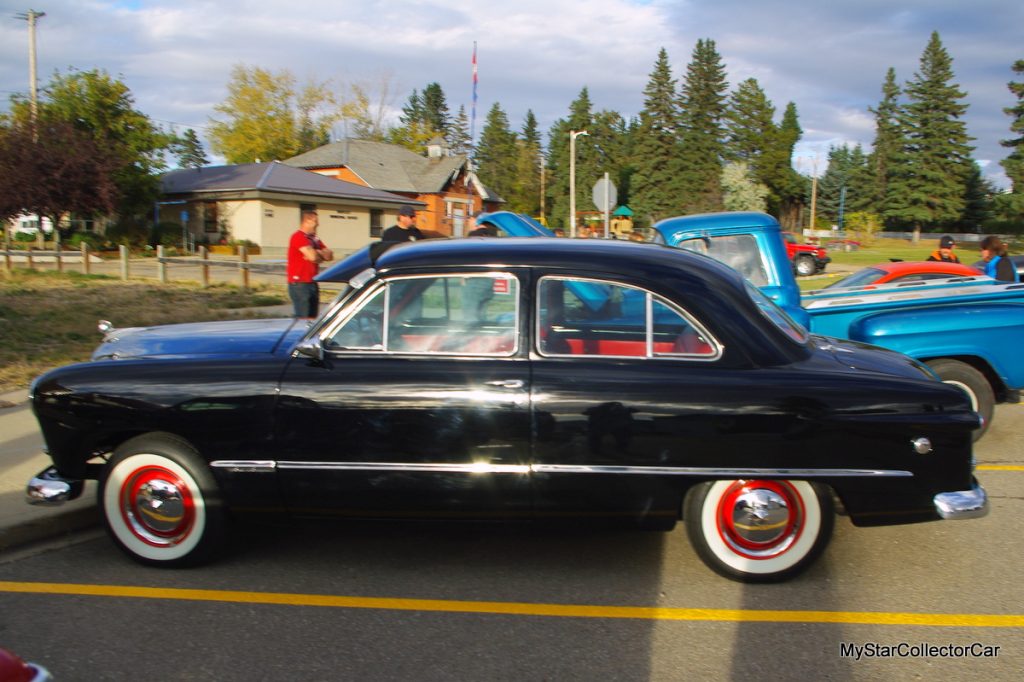 Most car guys are more familiar with the nickname attached to the 1949 Ford: "Shoebox" due to its iconic style, a handle that was also given to the 1950 and '51 Fords because they closely resembled the '49 models in overall appearance.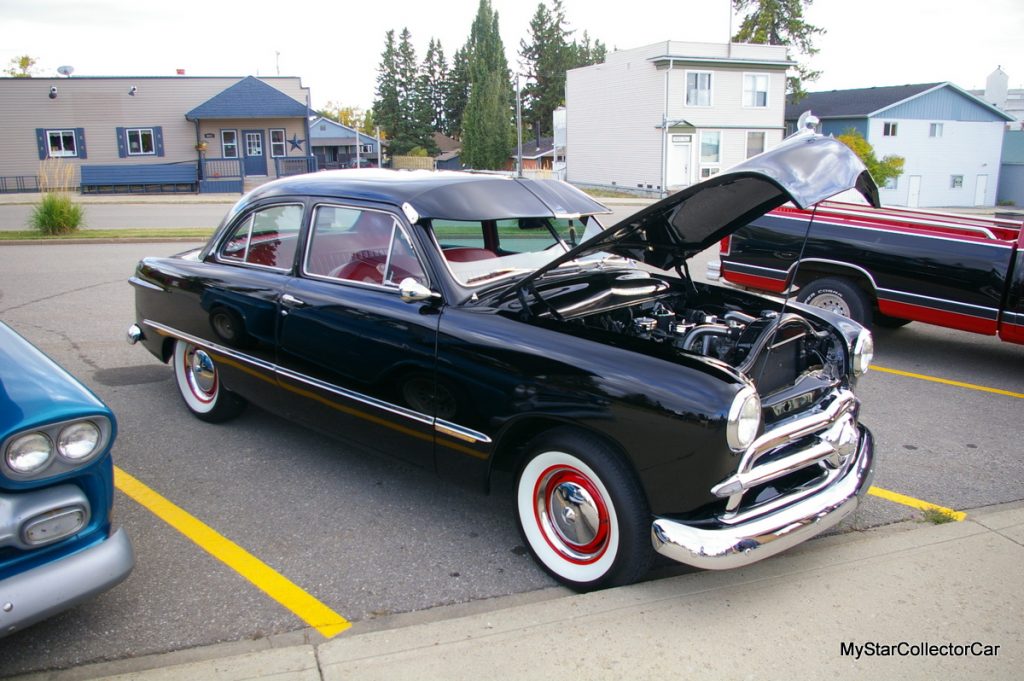 The Shoebox Ford has become one of the most famous cars in the hobby and commands plenty of attention whenever one of them makes an appearance these days.

Chris Tasa is the proud owner of a 1949 Ford two-door sedan that embodies every molecule of the cool style found in a Shoebox.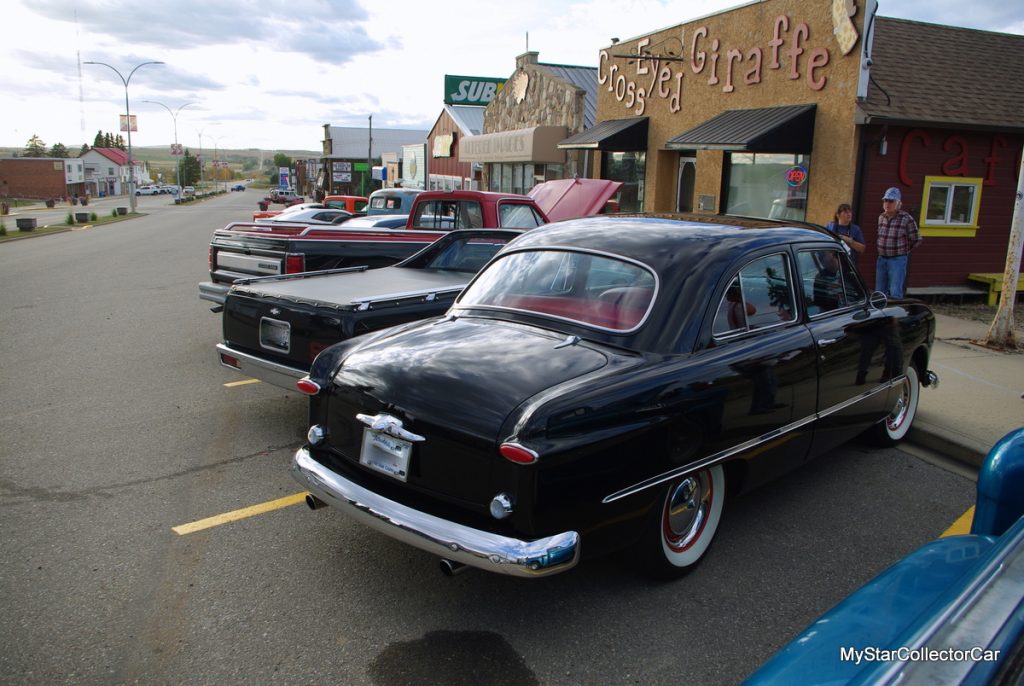 MyStarCollectorCar connected with Chris mere weeks after he purchased the car after an extended search for a new toy to replace his recently sold boat. Chris thought about a Harley motorcycle because he owned one during his younger years — but his wife was not accustomed to them- so he nixed that idea.'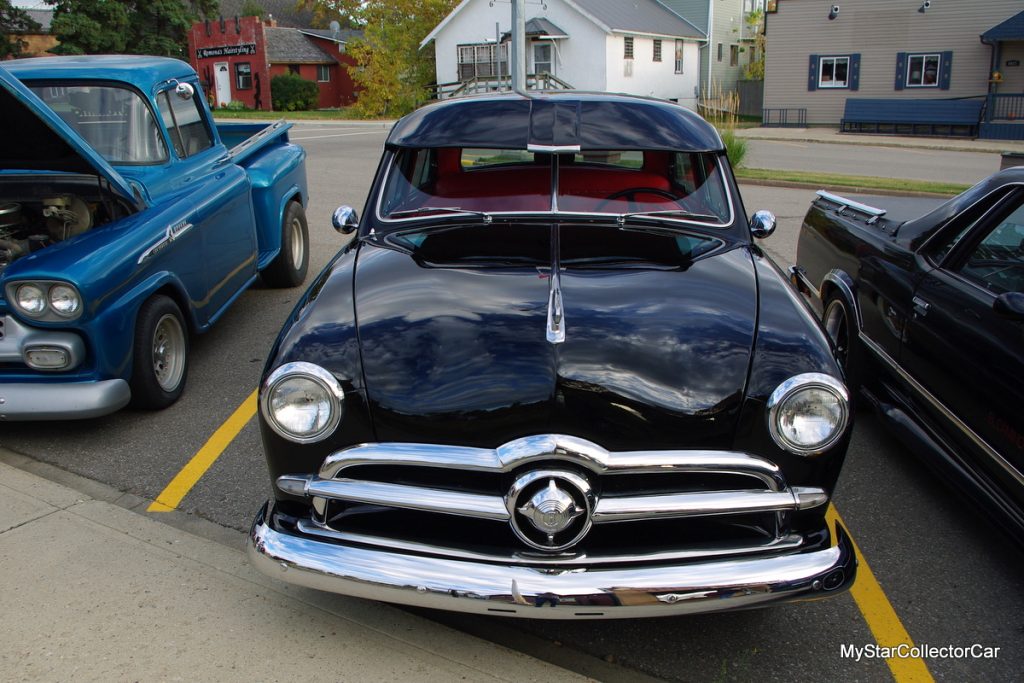 Chris also negotiated with the owner of a 1951 Ford pickup but was unable to reach a deal that worked for him and the owner.
The search for a new toy ended when Chris discovered the '49 Ford at a local car sales lot and immediately fell in love with the Shoebox Ford's style and overall quality. Chris noted the '49 Ford's recent history indicated the 71-year-old car had only travelled about 1500 miles since 2007, a number he intends to change in a big way because Chris plans to use it as much as possible.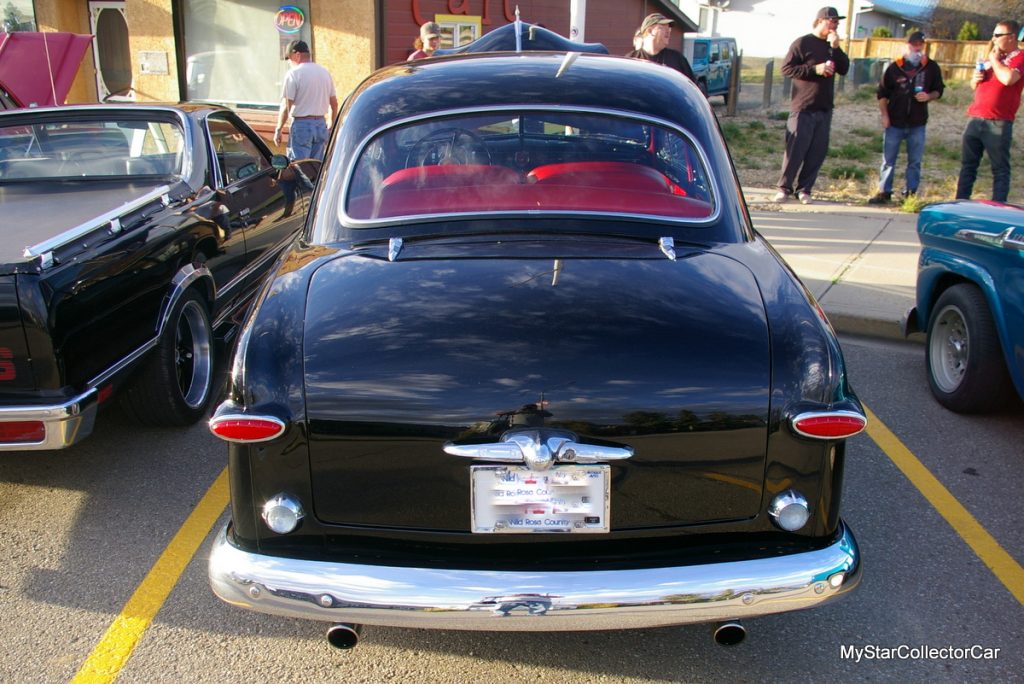 The '49 Ford retains its original powertrain, including its 239 cubic inch flathead V-8 and three-on-the-tree (overdrive) transmission. The car has been upgraded to a 12-volt electrical system (with an alternator that looks like a generator) and now sports an aftermarket modern radio with a retro appearance, along with a stunning black paint job and red interior, but it is basically true to its old school in most ways.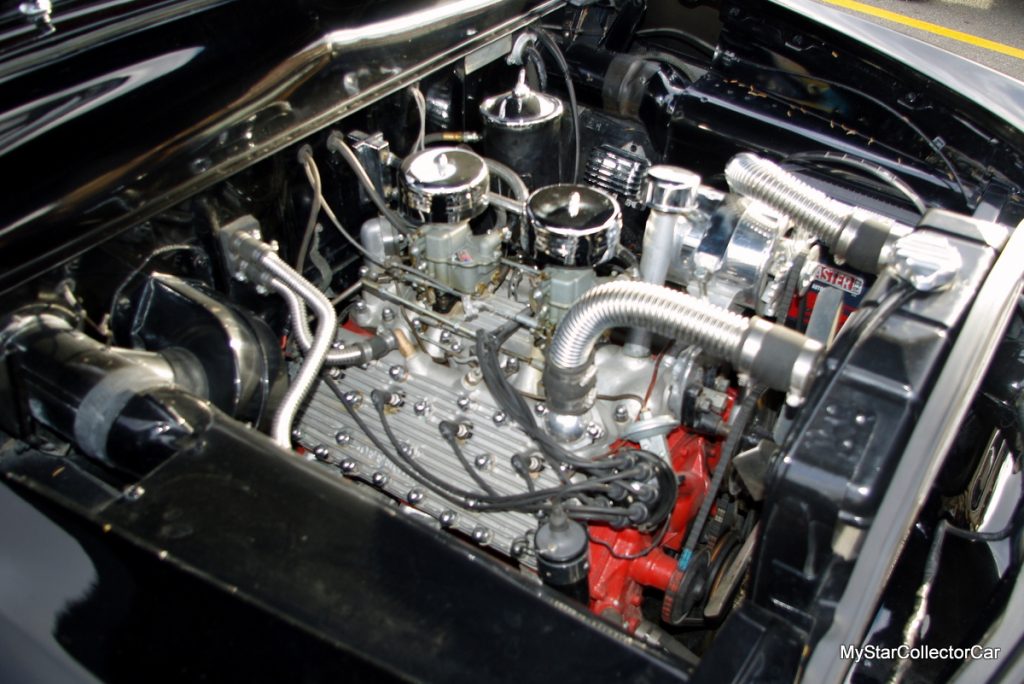 Sharper-eyed readers will notice the headers on the car, a performance upgrade that is also retro-correct, according to Chris. He noted the car now sports a friskier cam; an upgrade that helps Chris maintain a steady 65-70 mph on the highway with his '49 Ford.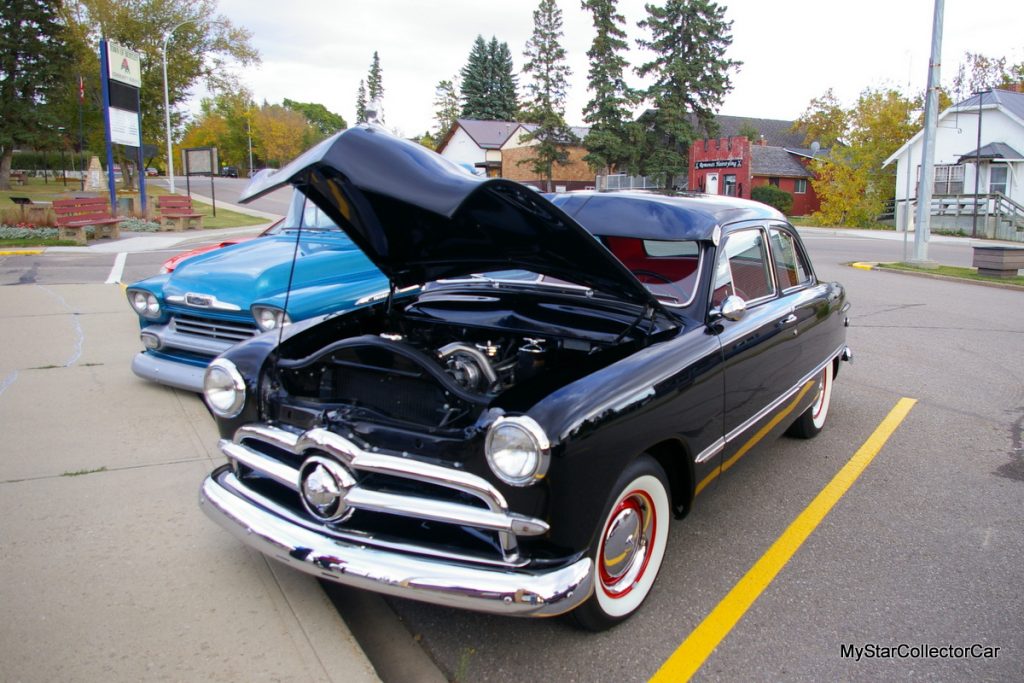 The higher speeds still allow Chris to listen to the radio along the way because his Ford has good weatherstripping to keep things a little quieter during a road trip.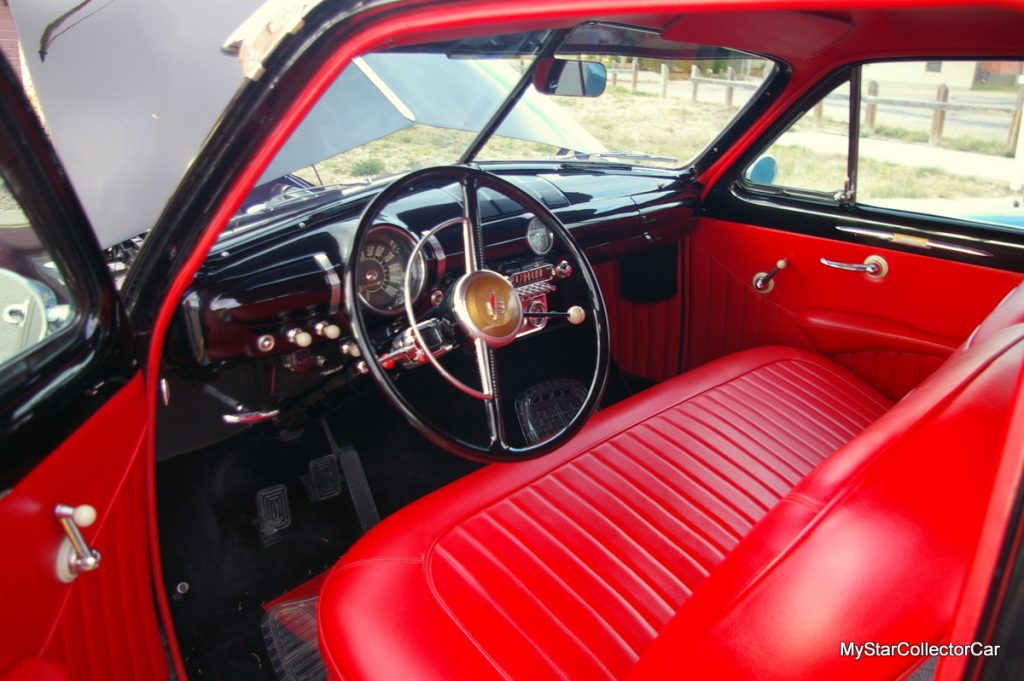 It was clear Chris loves his 1949 Ford two-door sedan because it is a Hall of Fame retro cool ride in the finest tradition of Shoeboxes.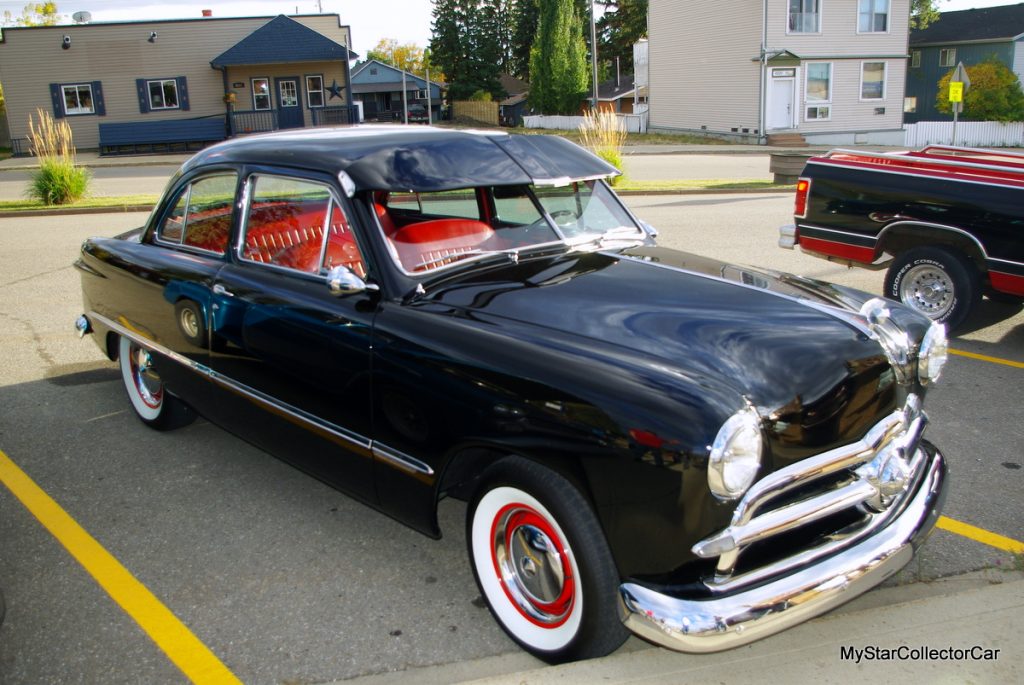 BY: Jim Sutherland
Jim Sutherland is a veteran automotive writer whose work has been published by many major print and online publications. The list includes Calgary Herald, The Truth About Cars, Red Deer Advocate, RPM Magazine, Edmonton Journal, Montreal Gazette, Windsor Star, Vancouver Province, and Post Media Wheels Section.