Station wagons from the 1970s spiked in value over the last decade because people who grew up in a long roof suddenly became nostalgic about cars that were clearly uncool at the time.
That nostalgia reaches across the globe to places like Brazil.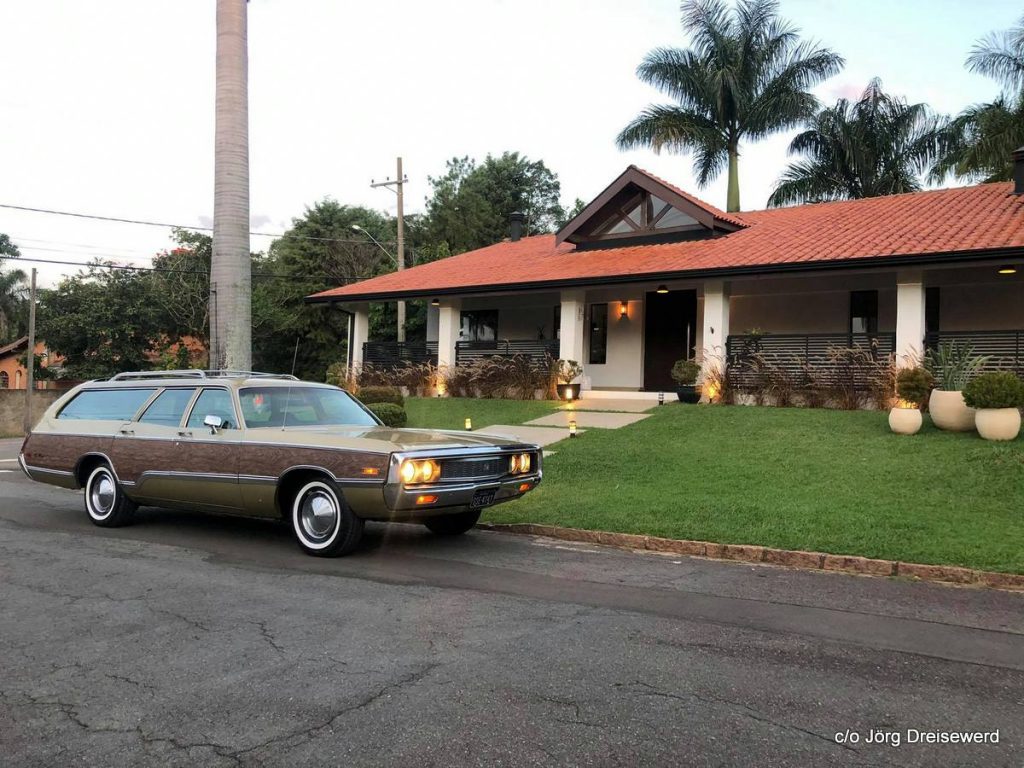 Jörg Dreisewerd lives in Brazil and he is the proud owner of a 1971 Chrysler Town and Country station wagon. Jörg is a hardcore car guy and he leans toward Mopar, so this long roof is a great fit: "I loved these big station wagons since I was a child. There weren't many in Germany or Brazil, but of course lots of movies and tv shows. I always liked the fake wood a lot.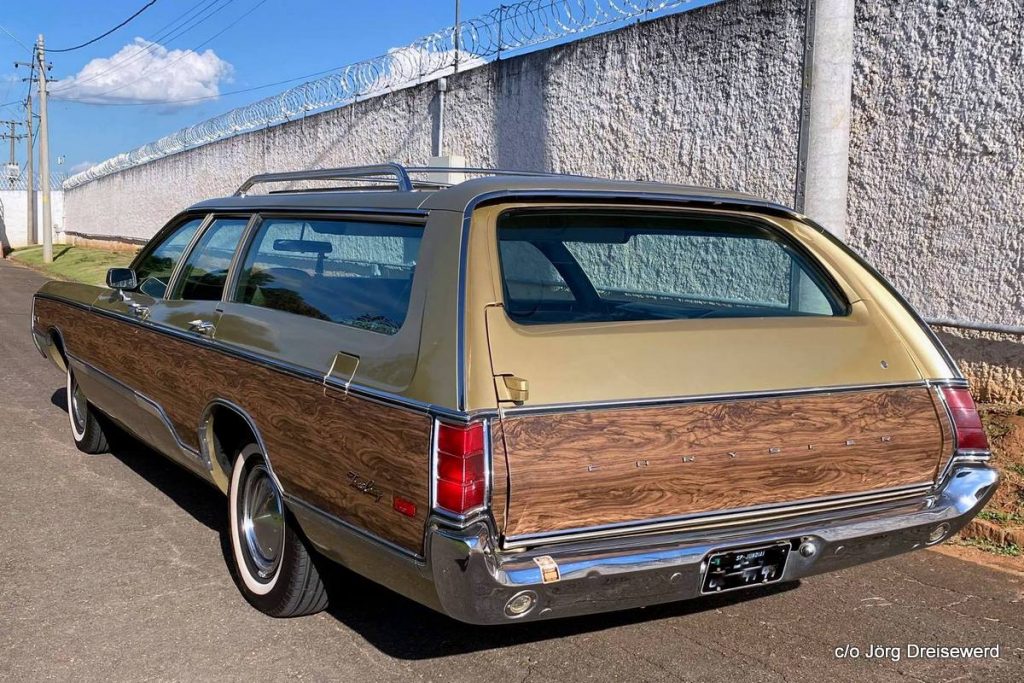 "With 3 kids at home, I thought a station wagon would make sense. And I was very lucky as this car found me (it was not really advertised, got a hint from a friend). And there are very few here in Brazil".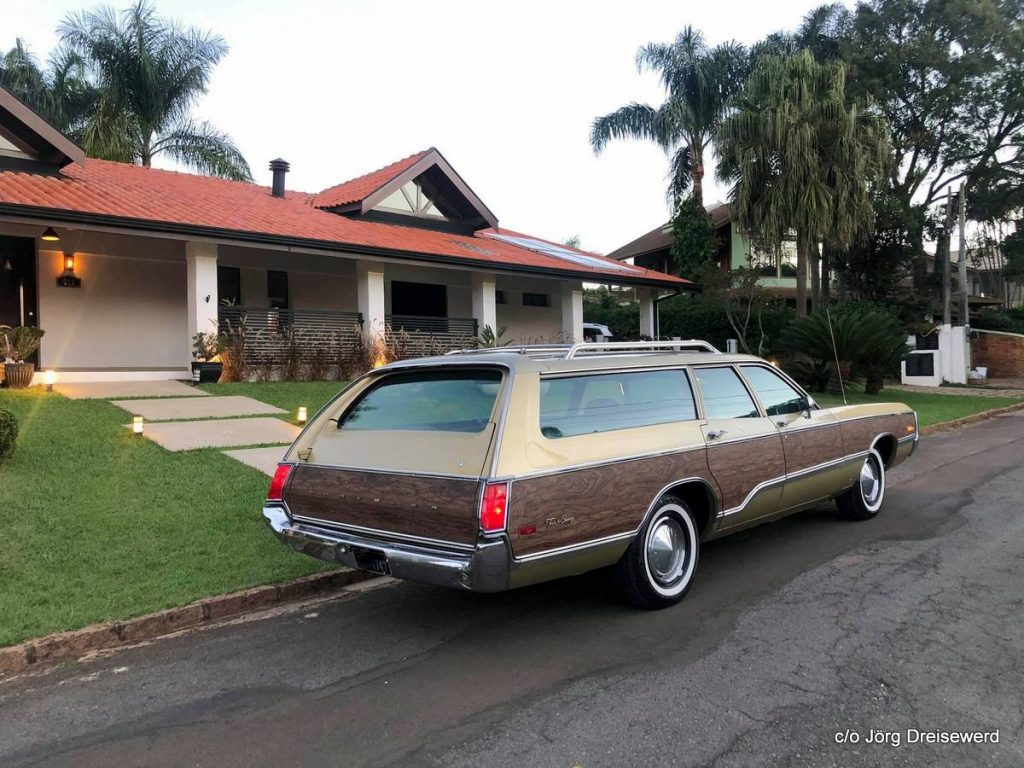 This Town and Country was a very recent purchase: "I have just picked it up, it is currently getting road ready, as it was stored the last 10 years. Not much to do–very good condition".

Jörg knows this car's biography: "From what I already know about the history of the car, it started life in Orlando as a US Navy car for the NTC Orlando. It still has the bumper sticker from that time. It came to Brazil as an embassy car and was then sold to a collector who sold it again to a famous Mopar collector in Brazil who had it until recently, when I bought it".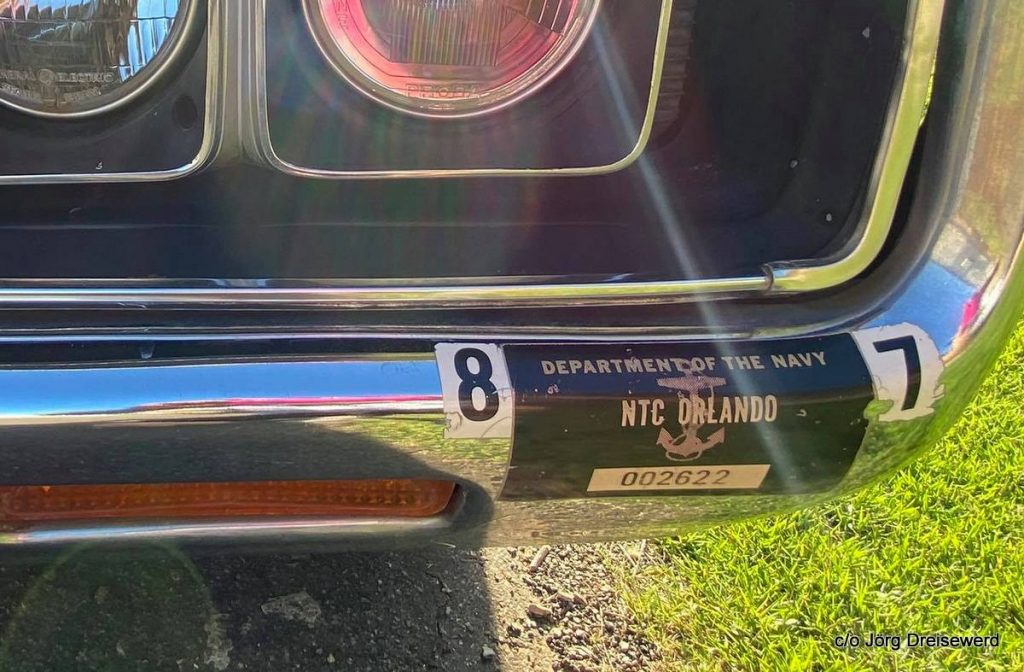 "This collector moved to the US about 10 years ago and is selling his cars. It took me around a year after knowing the car until buying it–it needed to be started and I needed to pass the "test", as he cares a lot about his cars and wanted them to be in good hands".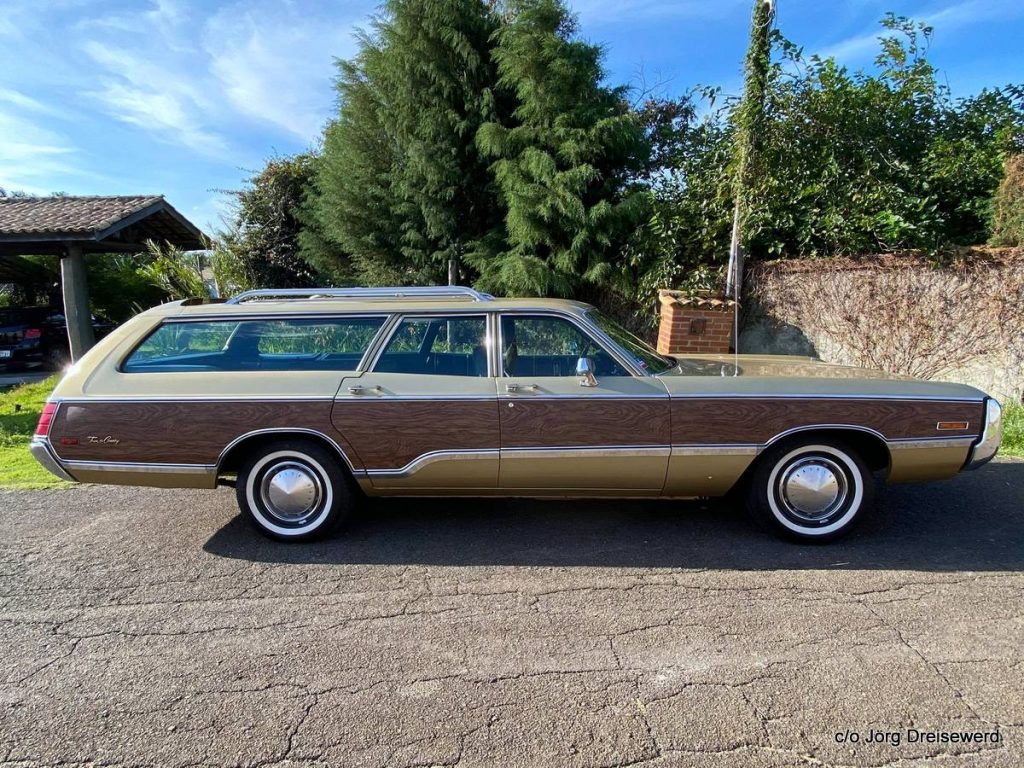 Despite the high-end name this Town and Country is not a loaded vehicle: "The car has rather simple options as it started as a navy car. Cruise control, double air condition, cooling pack for the engine. No power seats or windows (I prefer it that way, less maintenance). Cruise control, 3rd bench, maximum cooling package, AM radio – pretty low optioned but I like that. Power seats and windows tend to break a lot and I don't need them".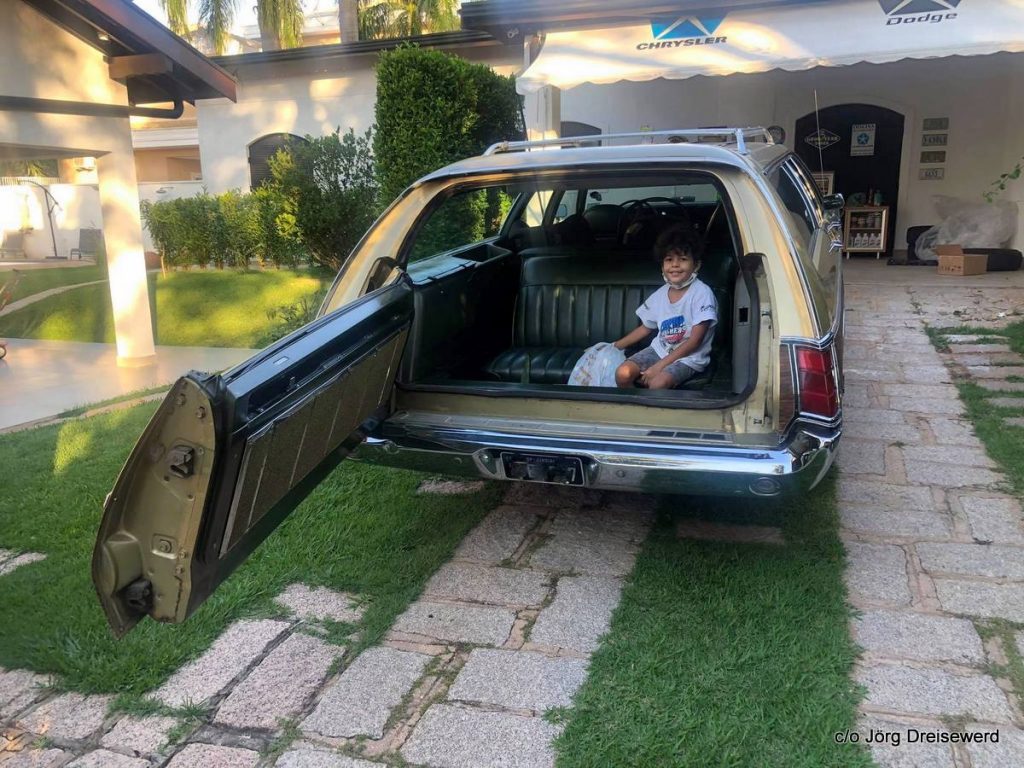 Jörg's Chrysler is a true survivor: "It's in great condition, original interior in mint condition, paint seems to be original, everything working. 440 engine, 65k miles. We are still investigating if this car had wood grain panels or if those had been deleted. We believe they have been factory deleted, as this car seems to have never been taken apart".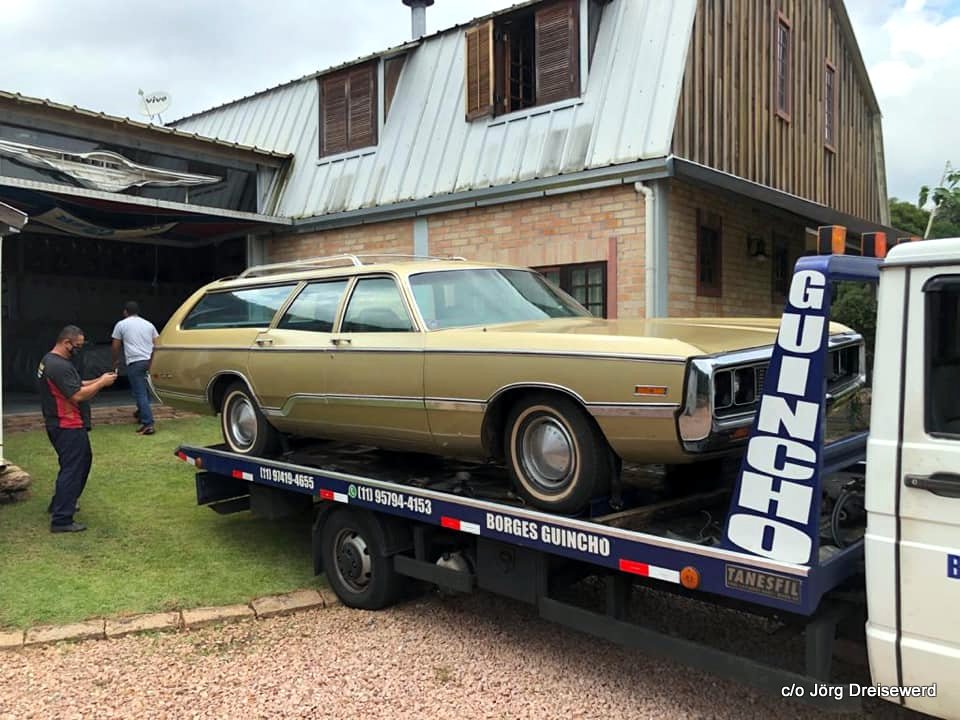 The driving experience in Brazil is a joy for Jörg: "I live on the countryside with lots of great highways, so it is a total pleasure to drive–but I only use it on the weekends. It is quite big for our streets, but it is easy and fun to drive. Most parts I can get at specialized dealers that import parts. Gas is a bit expensive nowadays but what can you do?"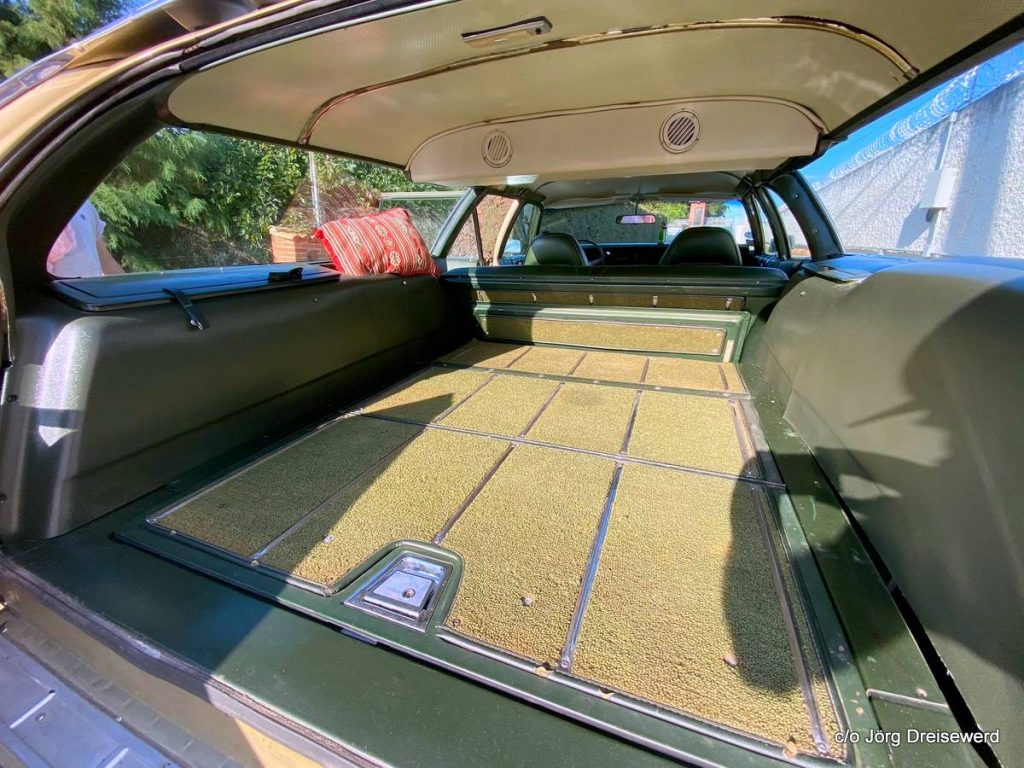 The car culture is huge in Brazil: "Brazilians are completely car crazy and love this car as it is very rare. People greet you on the streets and as soon as you park it, there will be a crowd. We have quite an active Mopar scene, mostly with the Brazilian produced 1969-1982 models".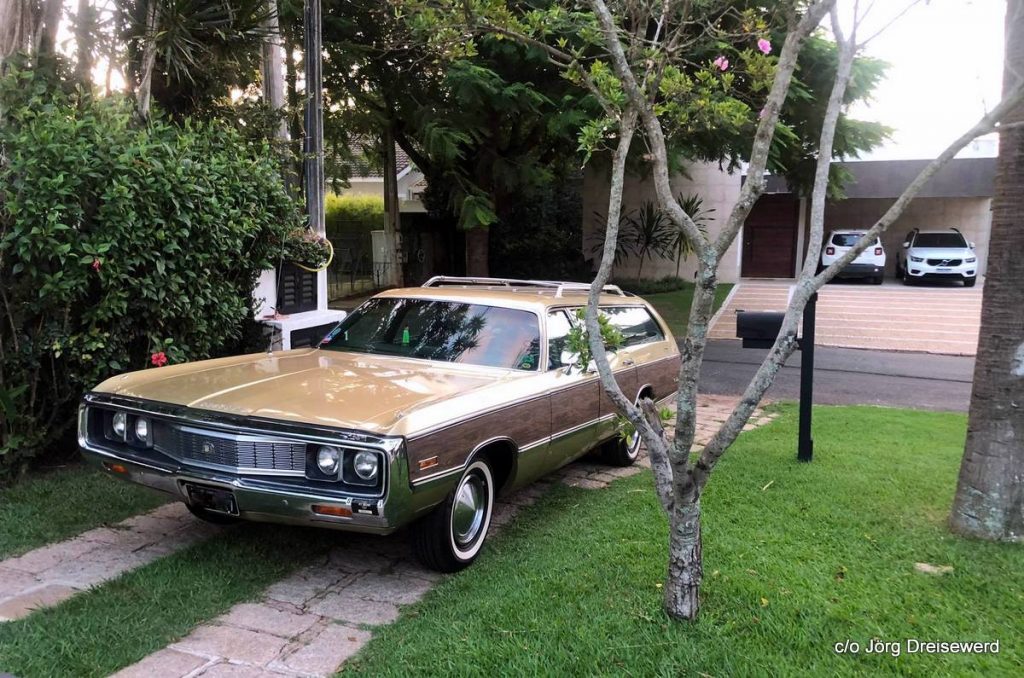 Jörg is thrilled with his Town and Country and he summed it up in two sentences.
By: Jerry Sutherland
Jerry Sutherland is a veteran automotive writer with a primary focus on the collector car hobby. His work has been published in many outlets and publications, including the National Post, Calgary Herald, Edmonton Journal, Ottawa Citizen, Montreal Gazette, Saskatoon StarPhoenix, Regina Leader-Post, Vancouver Sun and The Truth About Cars. He is also a regular contributor to Auto Roundup Publications.
Please re-post this if you like this article