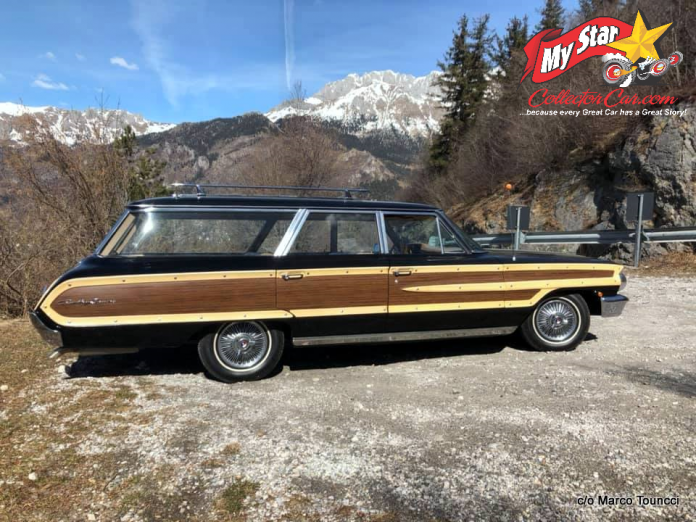 The station wagon is a huge symbol of the 1960s, because the Baby Boom peaked, and the minivan was still two decades away from taking over the role of kiddie-hauler.
These long roofs were based on sedan platforms, but they looked even bigger because of the massive windows and extra sheet metal on the aft end of the car.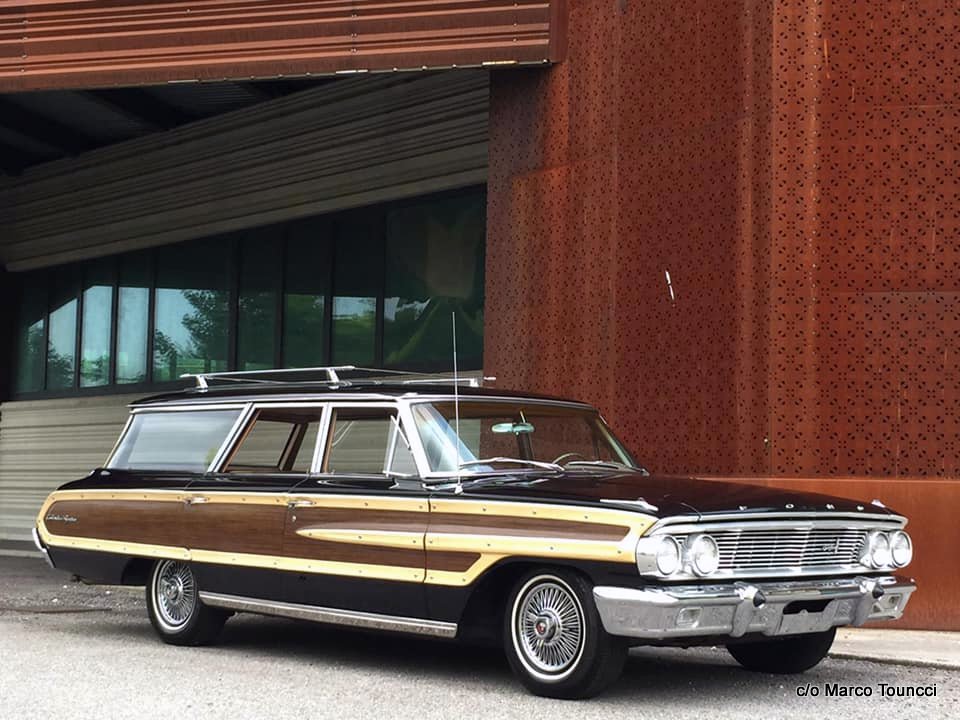 Marco Touncci is the proud owner of a mint 1964 Ford Country Squire wagon and he lives in the Italian Alps region–not an area normally associated with big Detroit iron from the 60s. Marco explained how he went to the States and attended Berkley University plus he lived in Massachusetts– that's when he became attached to American cultural items like large station wagons.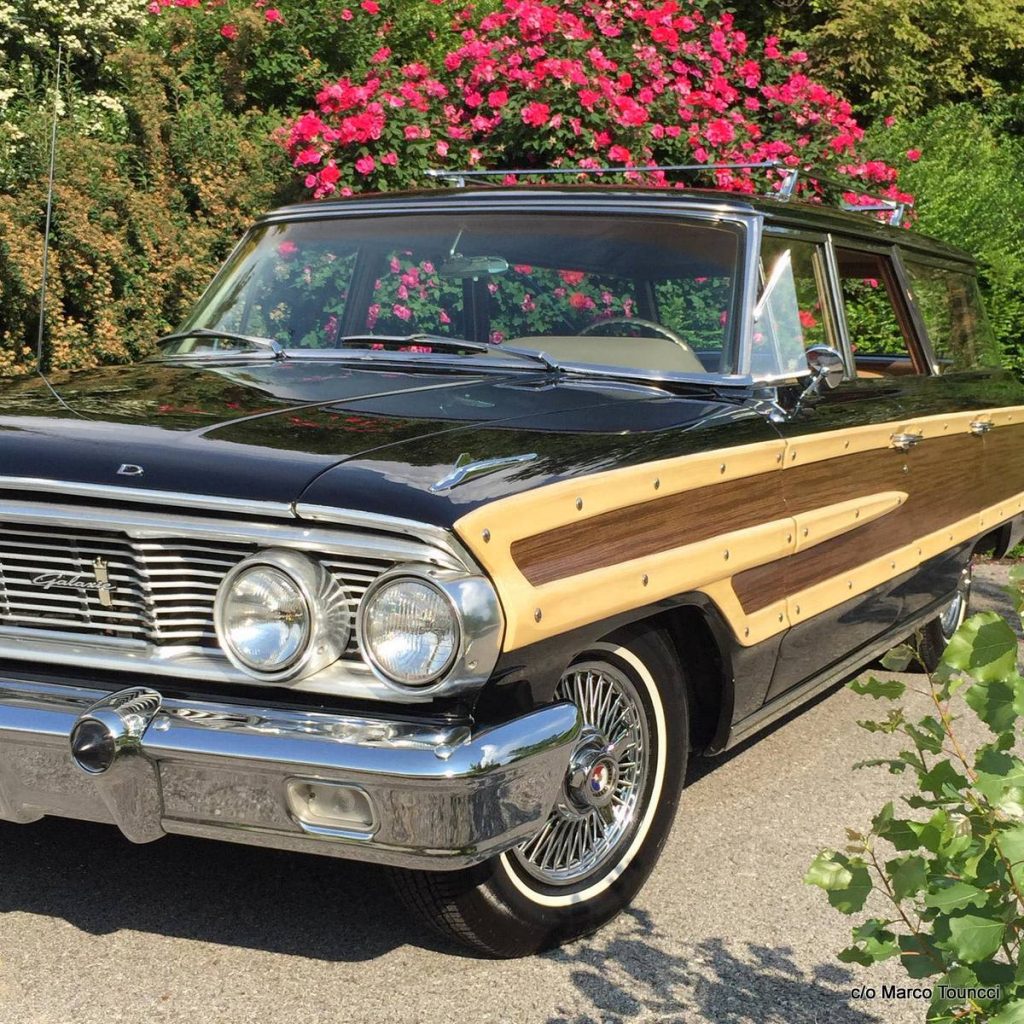 Marco explained it this way: "People from other countries like Ferraris and Alfa Romeos in the same way I like this car from America". In other words, this Ford is an exotic car in Italy.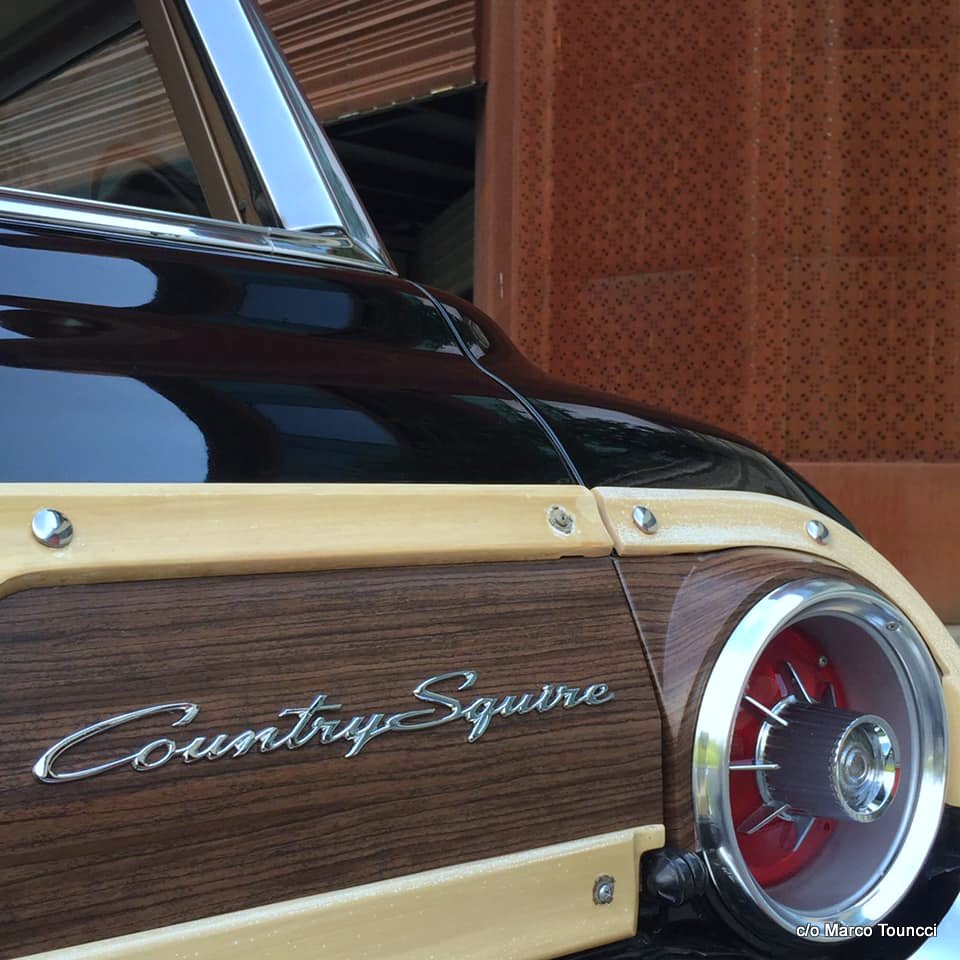 He worked on the owner for three years before he bought the car. Marco talked the owner into a sale and had it shipped to Italy where he was happy to take over ownership. This Country Squire was built in the Los Angeles plant and it never left the area, so that explains why it's still around in 2021.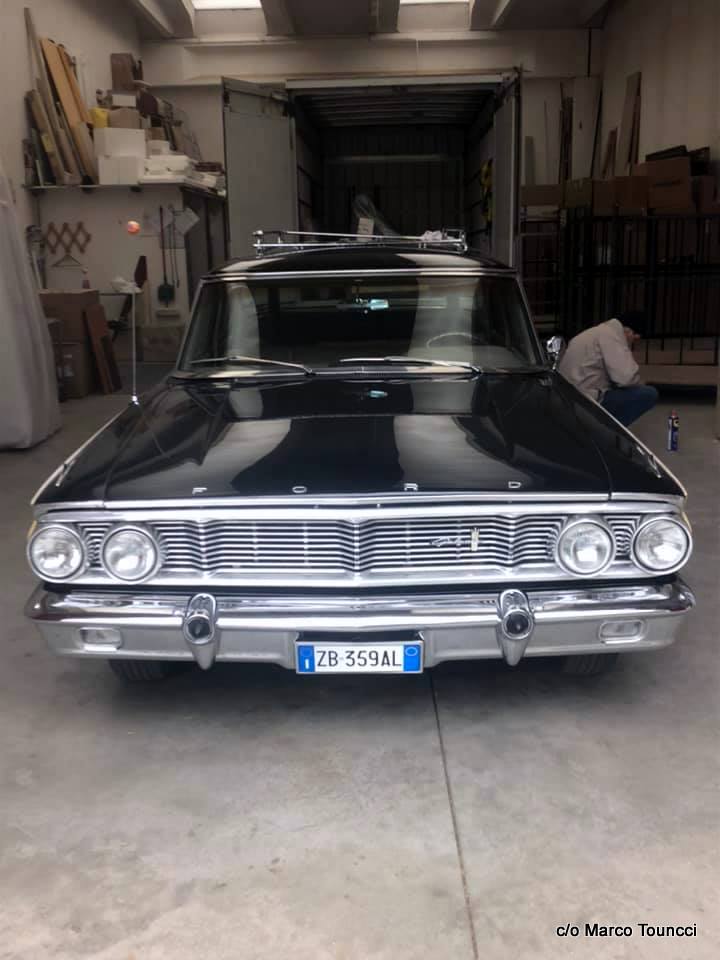 The car was in great shape but as Mario explained, "It's black so it wasn't quite perfect". He had the paint touched up, but the rest of this Ford was really solid.

This is a full-load car with all power options and air conditioning, plus it has a 352 under the hood. There's a full wood grain side trim on this Country Squire because this was the high-end entry in the Ford long roof lineup.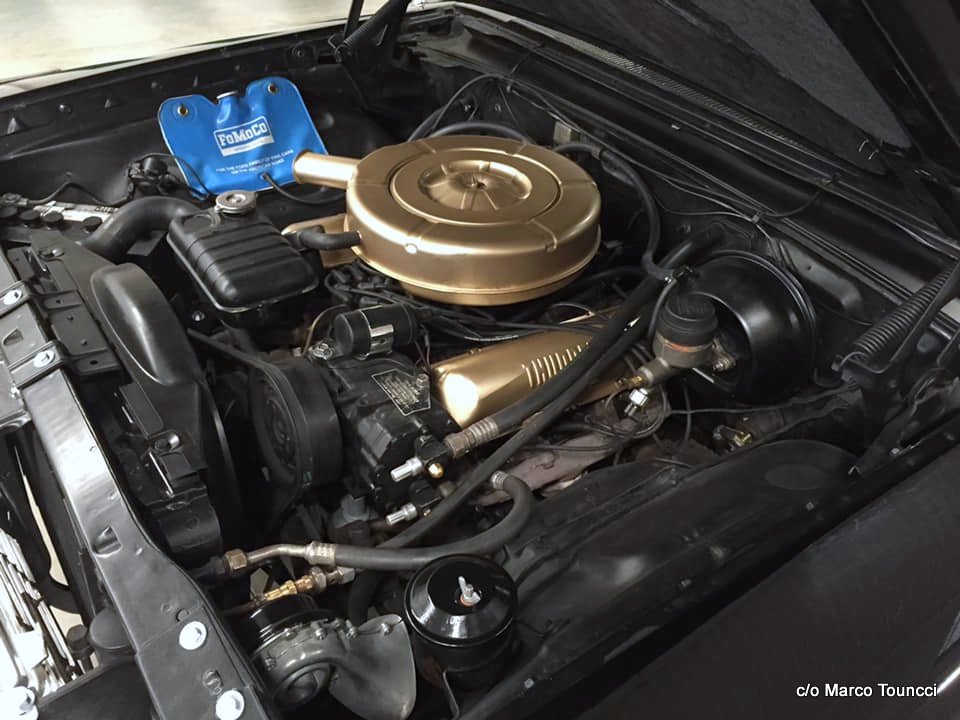 Marco said the Country Squire easily runs at speed on the Autostrada so he's comfortable at 75 miles per hour. His biggest challenge is found on what he calls "very narrow Italian streets" where a Fiat makes more sense. The wide Ford wagon is a tight fit on those roads, so Marco doesn't use it for a daily driver.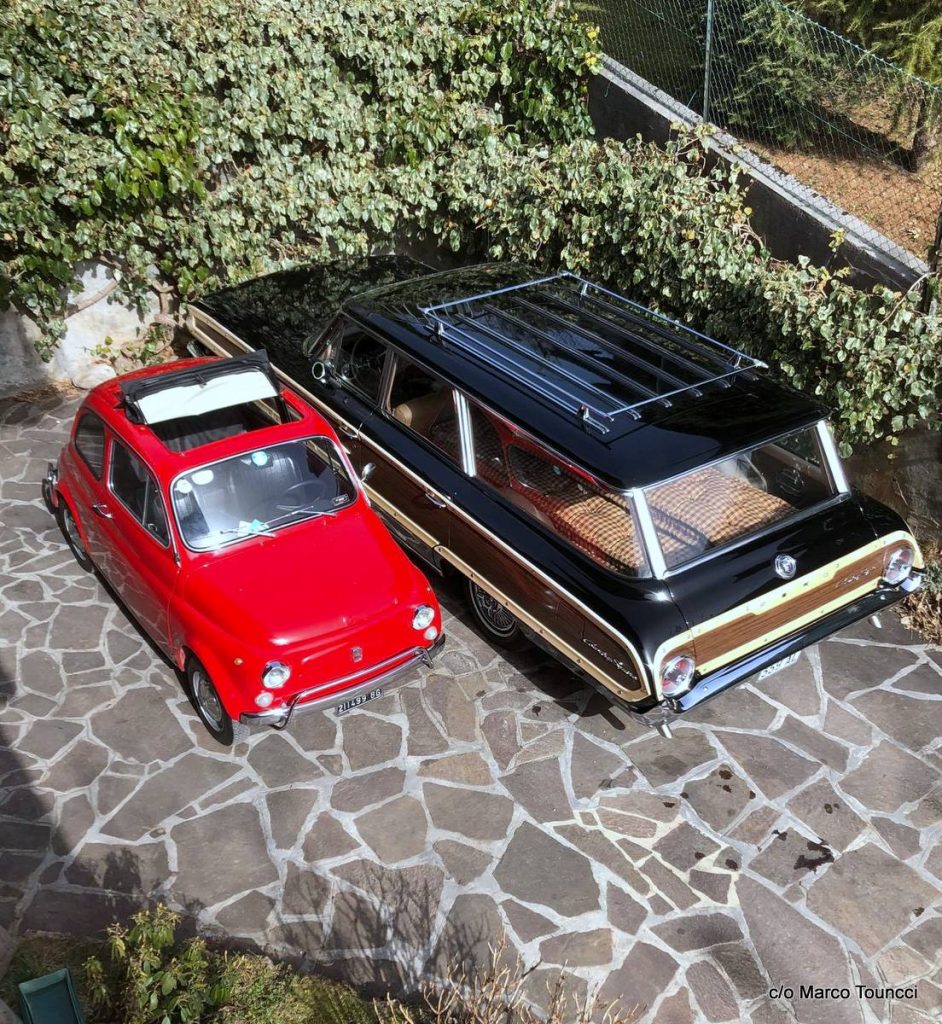 He likes to exercise the car on roads where it fits better but there's another issue with the car. Marco explained how, "gas is three times more expensive in Italy", so a thirsty American V-8 makes for an expensive road trip.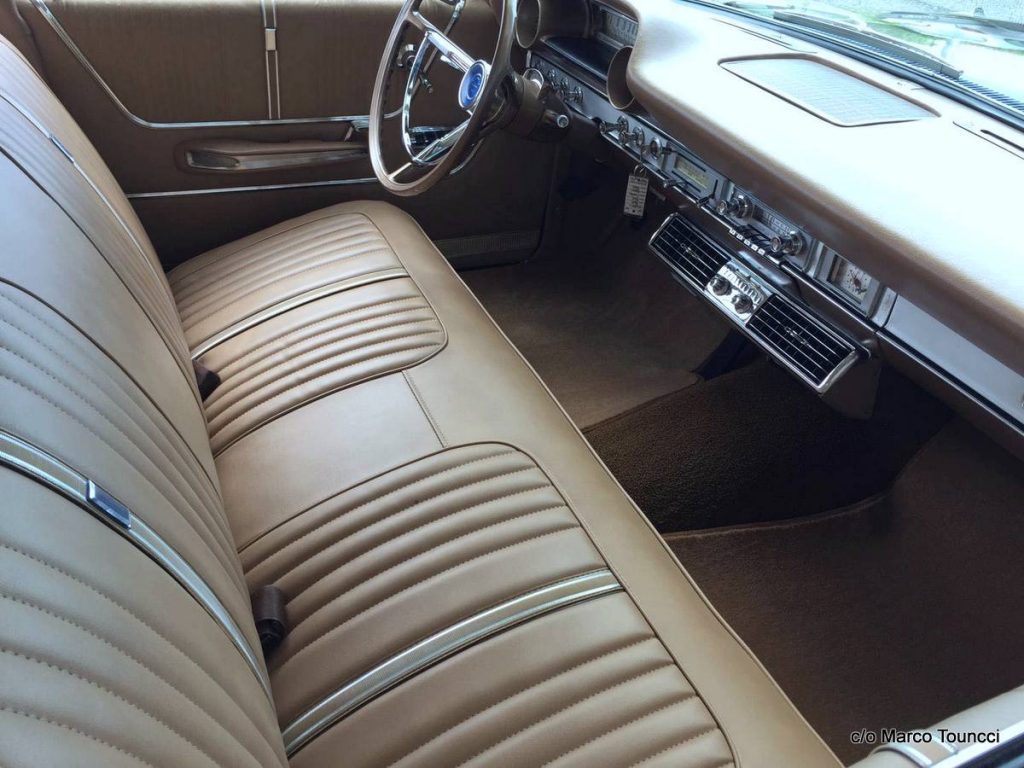 Despite the cost, Marco loves to showcase the car in Italy because, "people go crazy for it when they see it". His car is a rock star in the Italian Alps.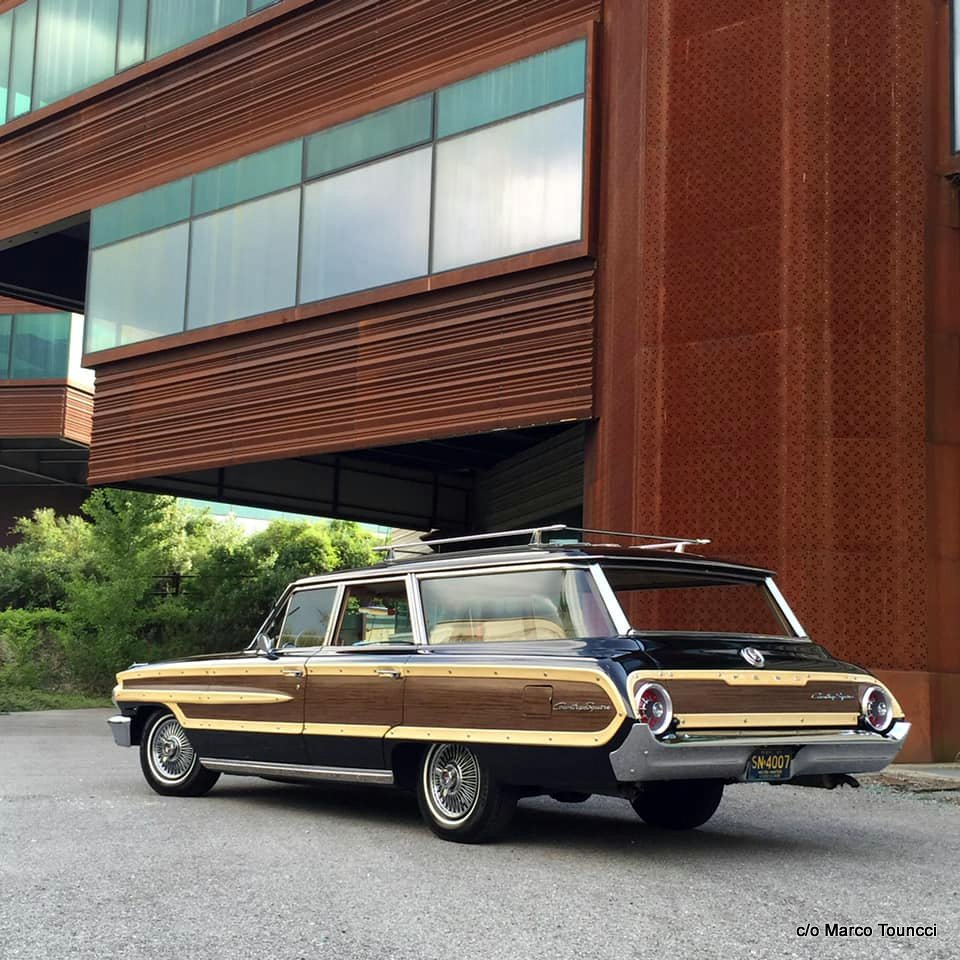 Marco is clear about why he bought the big Country Squire: "I was flirting with it for three years, then I convinced the owner to sell and ship it". That was a huge day for Marco–he summed it up this way.
I feel like a king.

Marco Touncci
By: Jerry Sutherland
Jerry Sutherland is a veteran automotive writer with a primary focus on the collector car hobby. His work has been published in many outlets and publications, including the National Post, Calgary Herald, Edmonton Journal, Ottawa Citizen, Montreal Gazette, Saskatoon StarPhoenix, Regina Leader-Post, Vancouver Sun and The Truth About Cars. He is also a regular contributor to Auto Roundup Publications.
Please re-post this if you like this article.