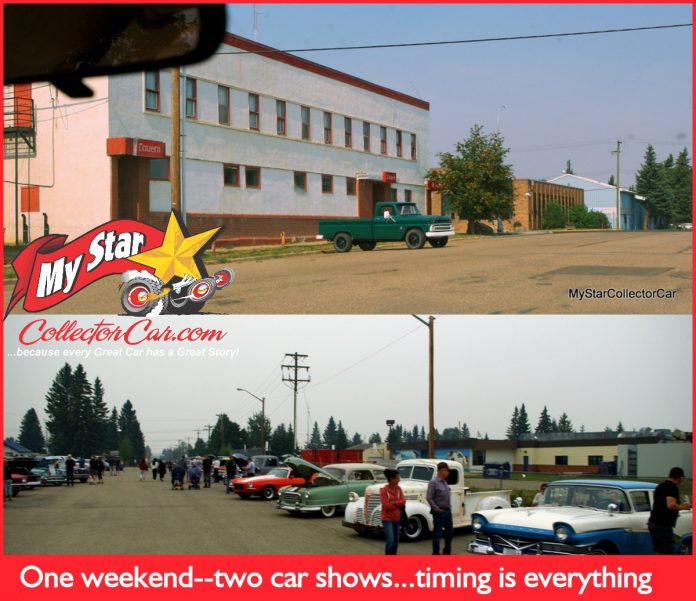 We had to tie up a few loose ends before we headed out to the Castor, Alberta car show this past Saturday. Castor is a small community located in east central Alberta that is home to about 1000 people.
It is a rural community that hosts a small car show every August, including this year.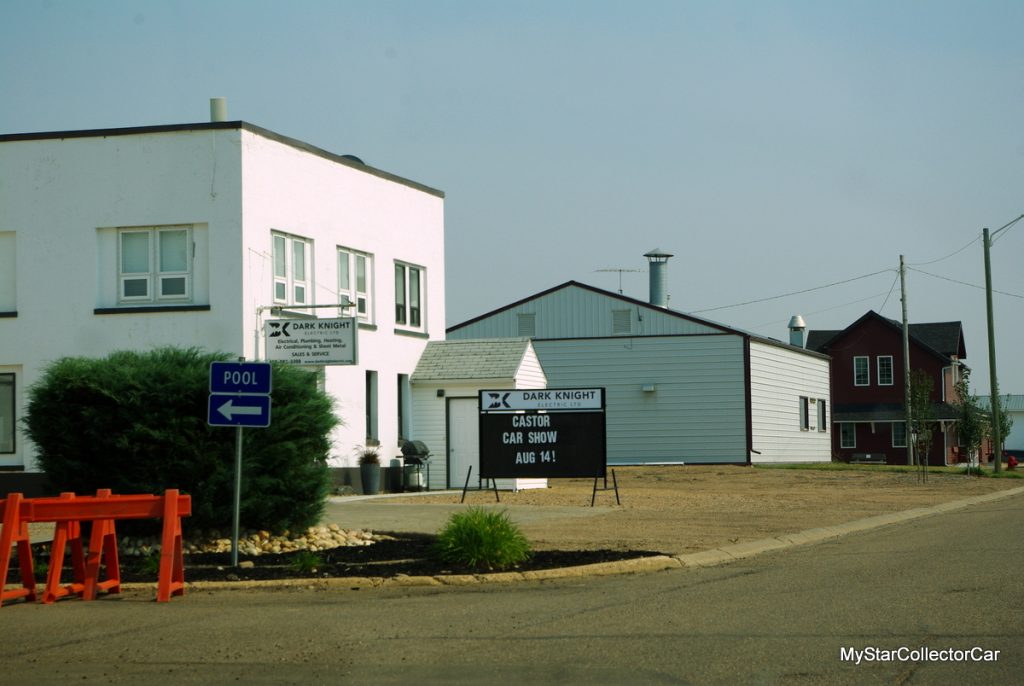 However, we did spot a vintage compact car on the way out of town and eventually got him to stop about a mile from Castor. He was extremely cautious and interrupted our introductions to say the car was not for sale, so our best guess was he thought we were either car jackers or car curbers. Neither is a particularly flattering assumption.

We were unable to determine which conclusion he picked, but we left him with a business card–even though we will not hold our breath waiting for him to contact us.
The next day was more productive because we headed out to the annual Caroline car show. Caroline, Alberta Canada is located in west central Alberta, within a stone's throw of the Rocky Mountains and their attendant foothills.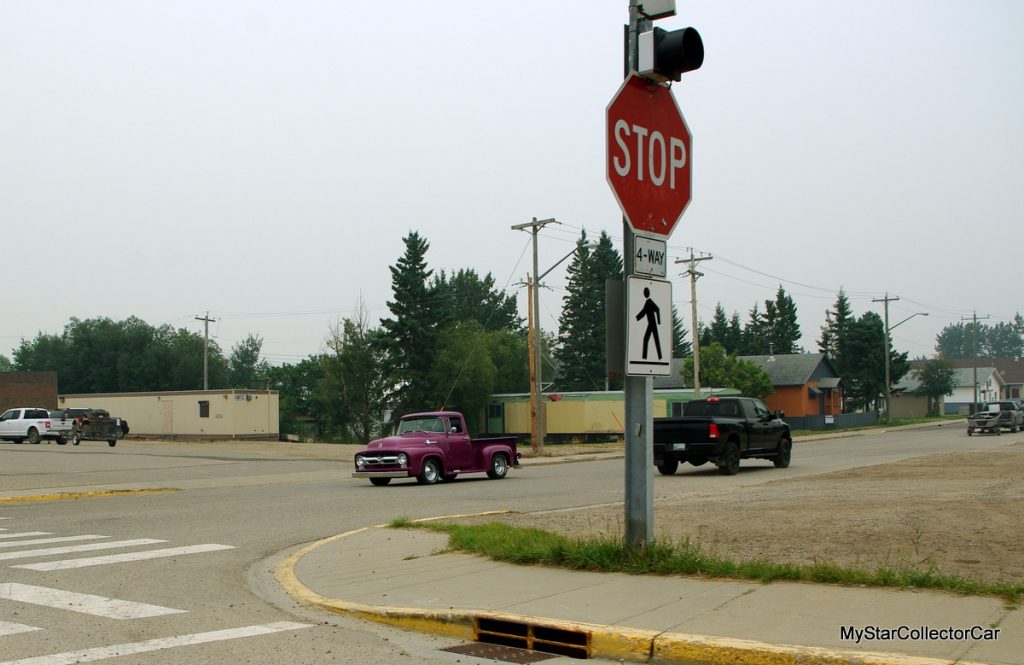 Caroline is home to about 500 people, most of whom love the area because it is so close to the West Country wilderness and caters to outdoorsmen in a big way.
Caroline is also home to a dedicated group of car guys and girls who are willing to tackle their annual show and make it a success. We at MyStarCollectorCar are not exactly food critics, but we do notice the chow at these events.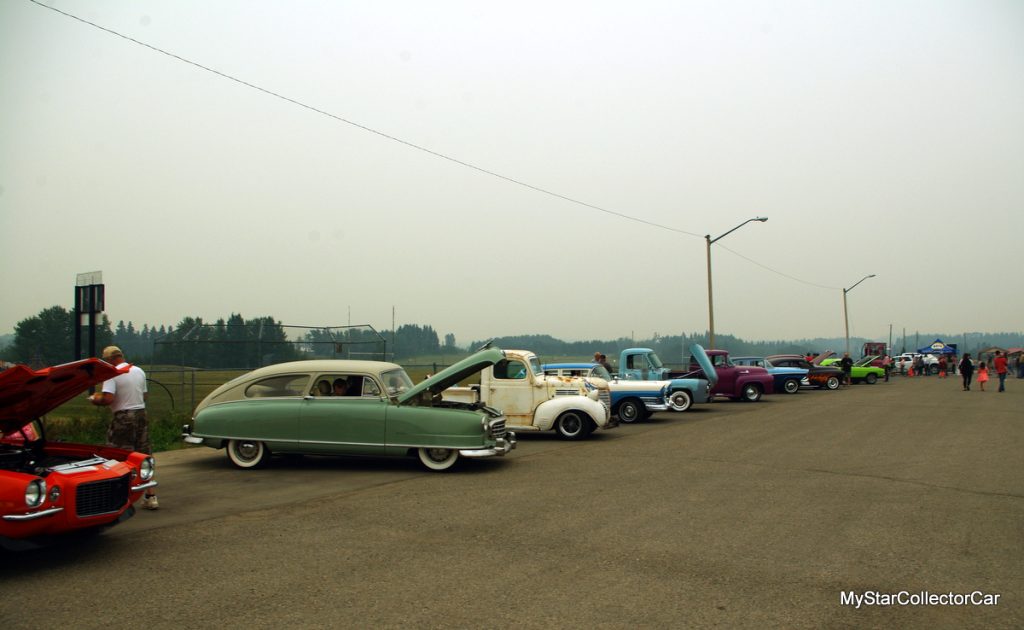 The best of the bunch are typically run by volunteers and Caroline's car show held a BBQ that featured some of the best hamburgers we have ever encountered at one of these events. Charity food vendors are your best choice at a car show and the Caroline show proved that point-and then some.
Good chow aside, our purpose here at MyStarCollectorCar will always be to find intriguing vintage rides, and Caroline had some very interesting guests in this department, including a 1958 Chevy Apache pickup with an incredible history in one family's world.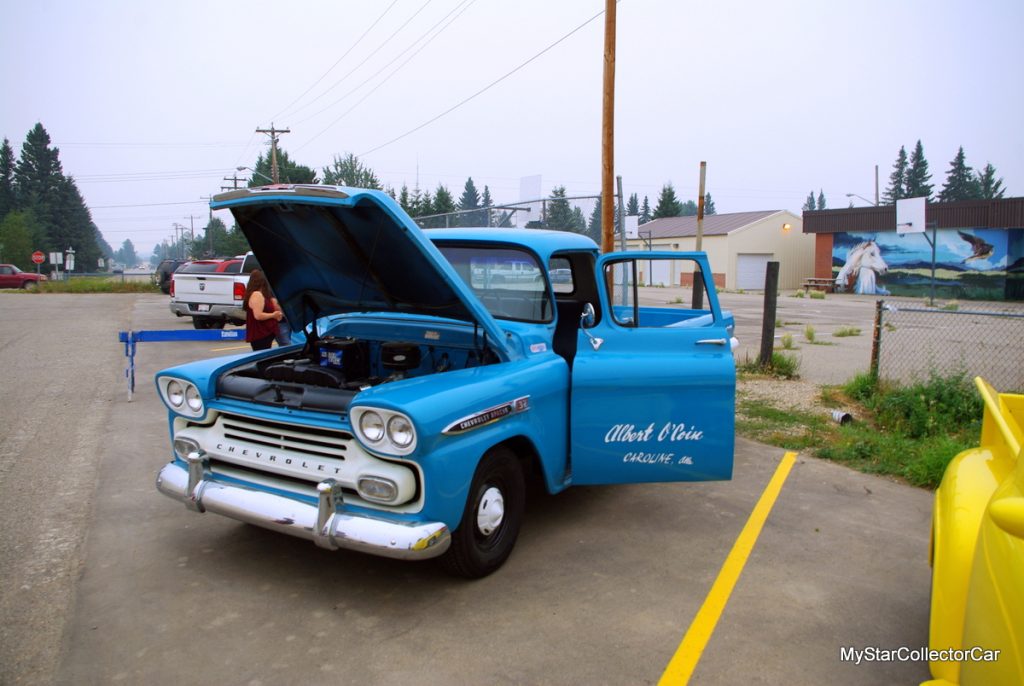 The current owner has a close attachment to the first owner, although there were many twists and turns over the past 63 years before he became the classic Chevy truck's current custodian. Read how and why in a future MyStarCollectorCar article that will cover the major (and best) reason behind the truck's restoration: sentimental.
A survivor 1975 Pontiac Lemans GT Canada Cup Special Edition two-door hardtop was also at the Caroline show. These cars are extremely rare, given the fact they celebrated the legendary Crazy Canucks ski team at the time and represent a very brief moment in Canadian sports history.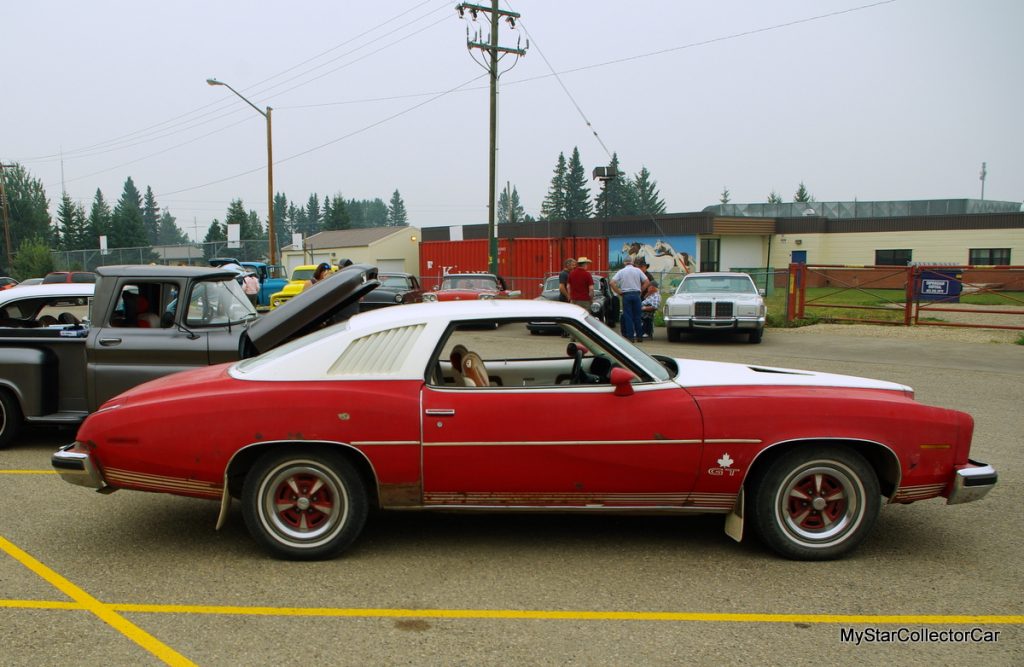 Read all about this rare Poncho in a future MyStarCollector feature.
Last, but most certainly not least, MyStarCollectorCar encountered a 1957 Meteor Niagara 300 and was able to interview its enthusiastic husband-and-wife owners, along with their mechanically talented son. A 1957 Meteor Niagara 300 was only available in Canada at Mercury dealers and was not offered by Ford dealers, although it bears a striking resemblance to its stable mate Ford models.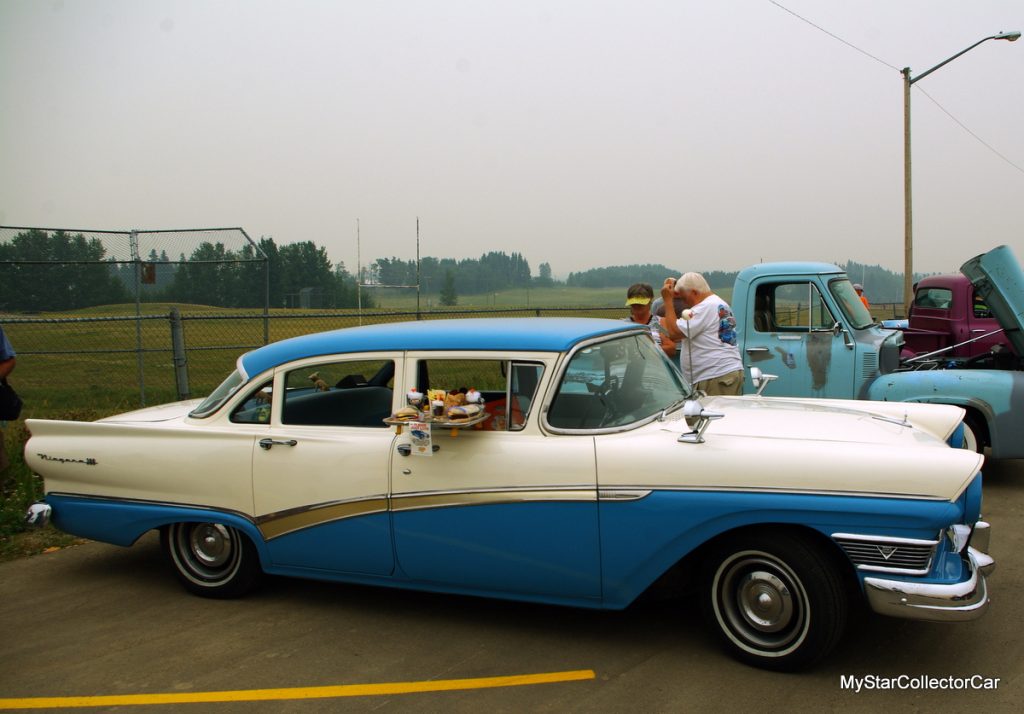 The couple's '57 Meteor has spent thousands of miles on the road since its restoration, with no end in sight since they do not believe in trailer queens. Look for the car's full story in a future MyStarCollectorCar article.
BY: Jim Sutherland
Jim Sutherland is a veteran automotive writer whose work has been published by many major print and online publications. The list includes Calgary Herald, The Truth About Cars, Red Deer Advocate, RPM Magazine, Edmonton Journal, Montreal Gazette, Windsor Star, Vancouver Province, and Post Media Wheels Section.