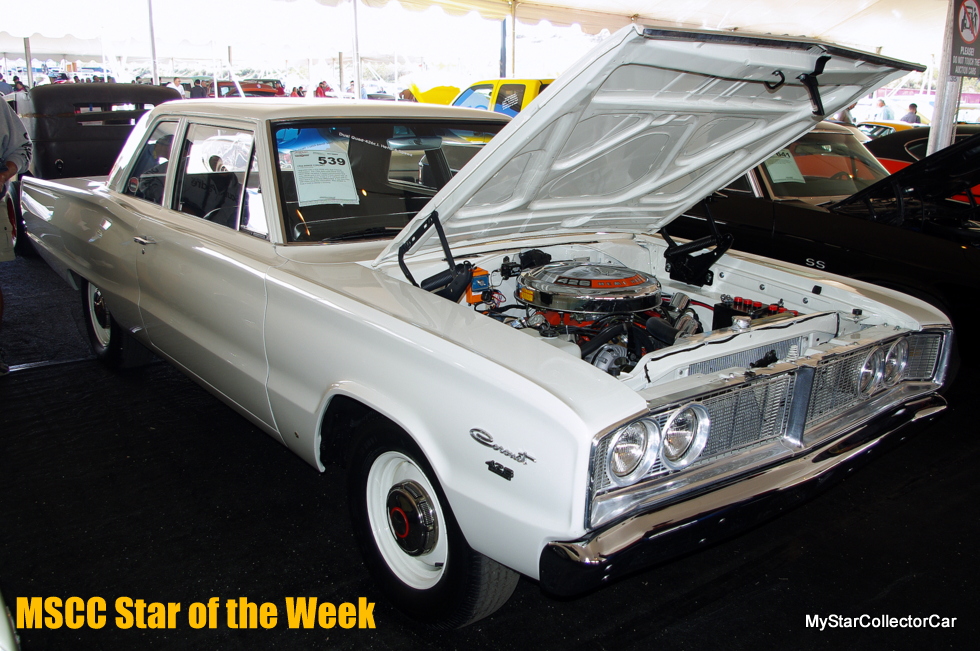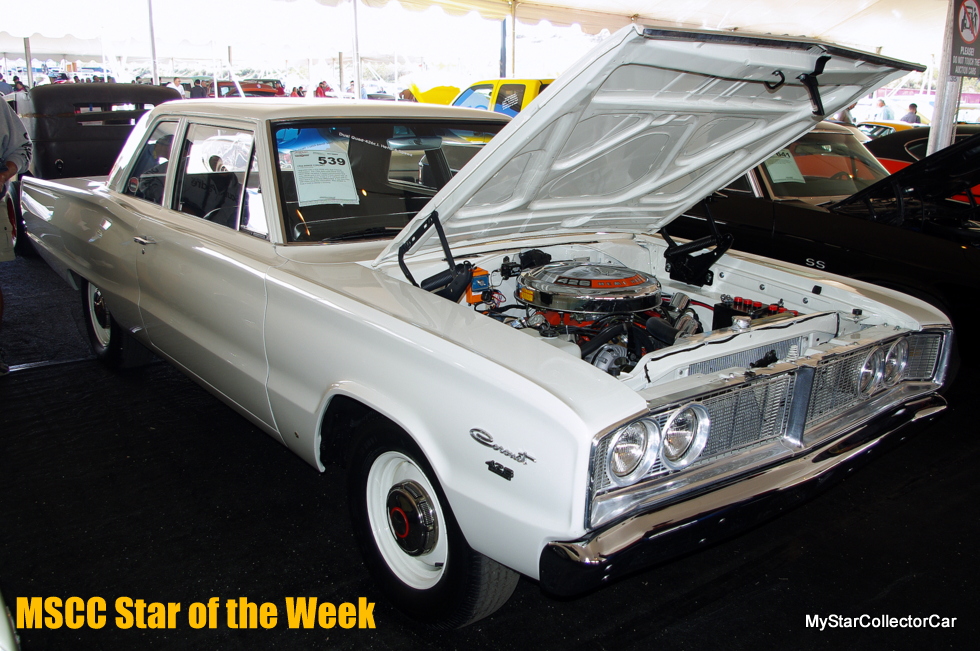 MSCC APRIL 3 STAR OF THE WEEK: '66 CORONET—CALL IT A GRANNY CAR AT YOUR OWN PERIL
Mopar did some pretty interesting things with the 426 Hemi in '66.
You could literally order it in anything so there are a few stripped-down B-body 2-door posts with factory 426 Hemis and rumors continue to this day that there was a factory 4-door hemi built.   
'Mopar guys loved the "granny car" look because underneath that vanilla exterior was a bear trap waiting to spring on anyone unlucky enough to laugh at these plain Jane sedans with Frankenstein hearts.'
This MSCC Star of the Week Hemi-powered '66 Coronet 2-door sedan had a simple message—call it a granny car at your own peril.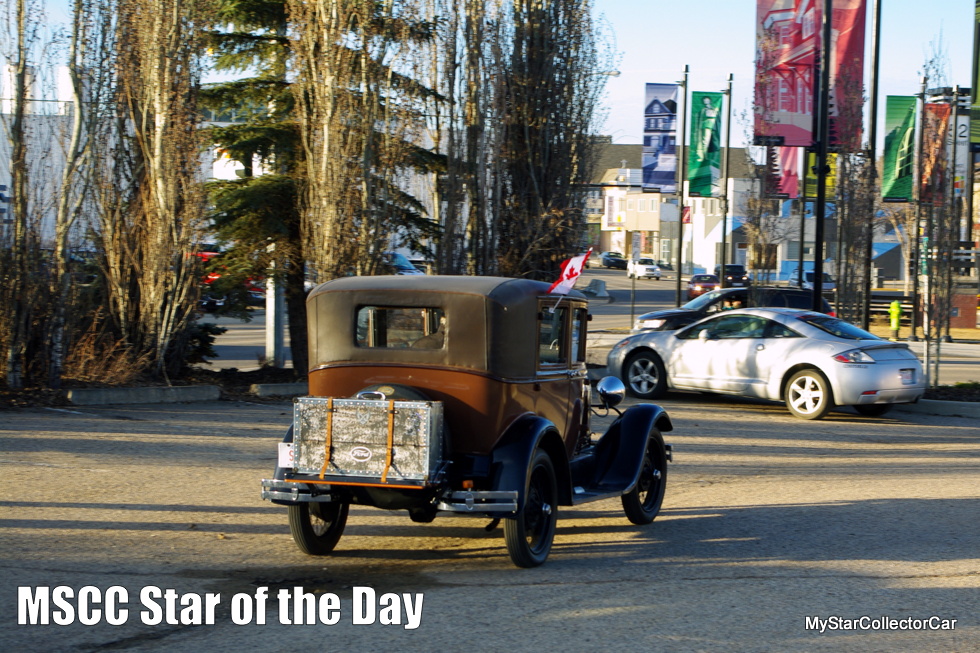 MSCC APRIL 2 STAR OF THE DAY: A STOCK MODEL A—RARER THAN HONESTY IN POLITICS
Model A Fords were never meant to be stylish.
'They had a tough act to follow after the last Model T rolled off the assembly line but they did the job well because the T did every job from a family wagon to farm tractor and they did it with the dependability of a rented mule.'
Once they were done not many Model A Fords survived World War II metal drives and those that did were scooped up by hot-rodders so a stock Model A is a unique sight.
This MSCC Star of the Day was at an early spring show a few days ago—a stock Model A is rarer than honesty in politics.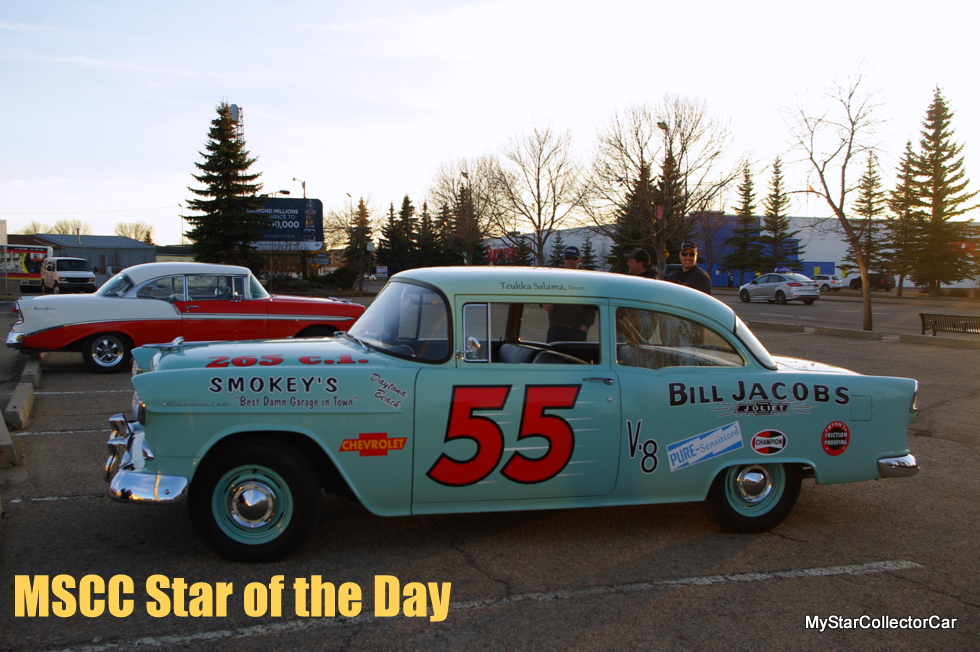 MSCC APRIL 1 STAR OF THE DAY: SMOKEY YUNICK '55 CHEVY—A GOOD START TO A NEW SHOW SEASON
The last day of March is a huge gamble with old iron.
This is one of the most unpredictable points of the season because it can be a sunny day one minute and the next minute can be a snowbound nightmare.
'You take what you can get with the weather so when a weekly show decided to host their first gathering on the last day of March last night and the weather cooperated—that's like breaking the bank in Vegas.'
This MSCC Star of the Day is one of the cars from the show last night—it's a Smokey Yunick tribute '55 Chevy and that's a pretty good start to the season.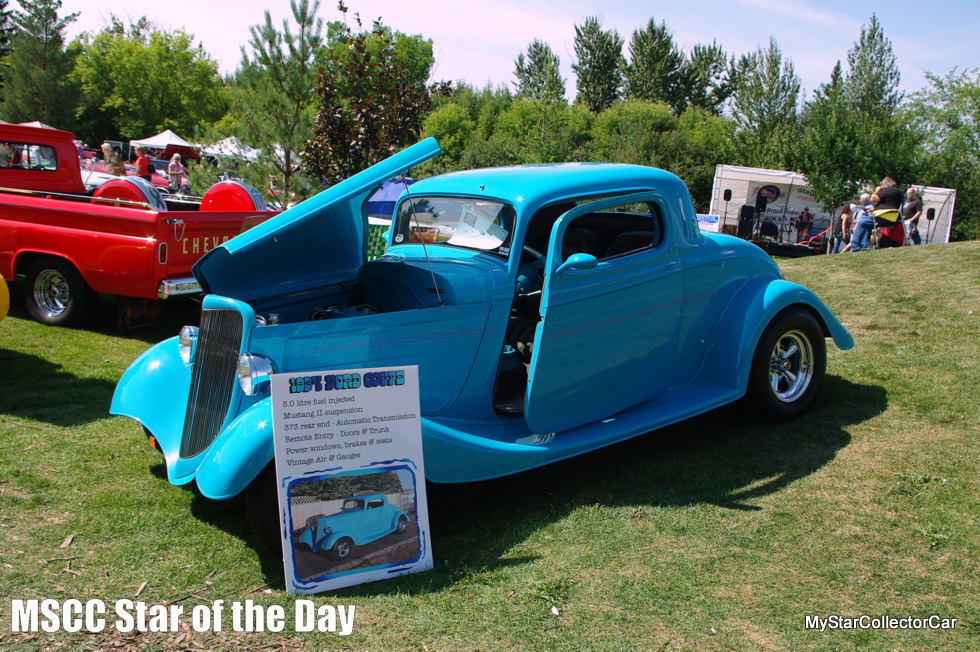 MSCC MARCH 31 STAR OF THE DAY: '34 FORD—FORD IN FORD—IT MAKES SENSE
Hot rods have been a mix and match proposition since the day a car guy figured out a Model T went faster with a bigger motor from a donor car.
The donor make or manufacturer didn't matter because the quest for speed knew no barriers so if a Caddy V-8 was cheap and available that Model T was going to fly with a brand new transplanted heart.
The mix and match game has changed so now you add more value if you plunk a factory of origin engine into your custom ride.
This MSCC Star of the Day is a '34 Ford with a 5.0 Ford engine…Ford in Ford—it makes sense.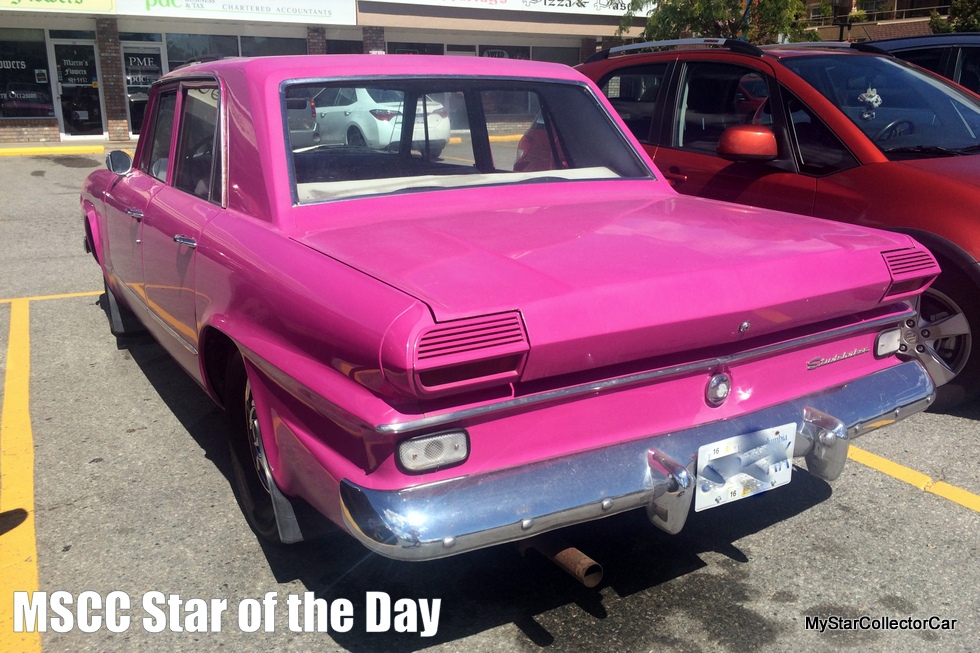 MSCC MARCH 30 STAR OF THE DAY: A PINK STUDEBAKER—THE CAR WASN'T ENOUGH OF AN ATTENTION GETTER
One of the byproducts of old iron is the spotlight you're under when you drive a classic.
'This spotlight varies in intensity but if you drive an old car or truck in 2016 traffic you will get a lot of attention—raging from mild interest if it's an '82 Chevy sedan to dangerously overzealous—if it's a '59 Imperial two-door hardtop.'
If the old ride isn't enough on its own to get you noticed, you can up the game with the right paint job.
This MSCC Star of the Day pink Studebaker is a great example of what happens when the car isn't enough of an attention-getter.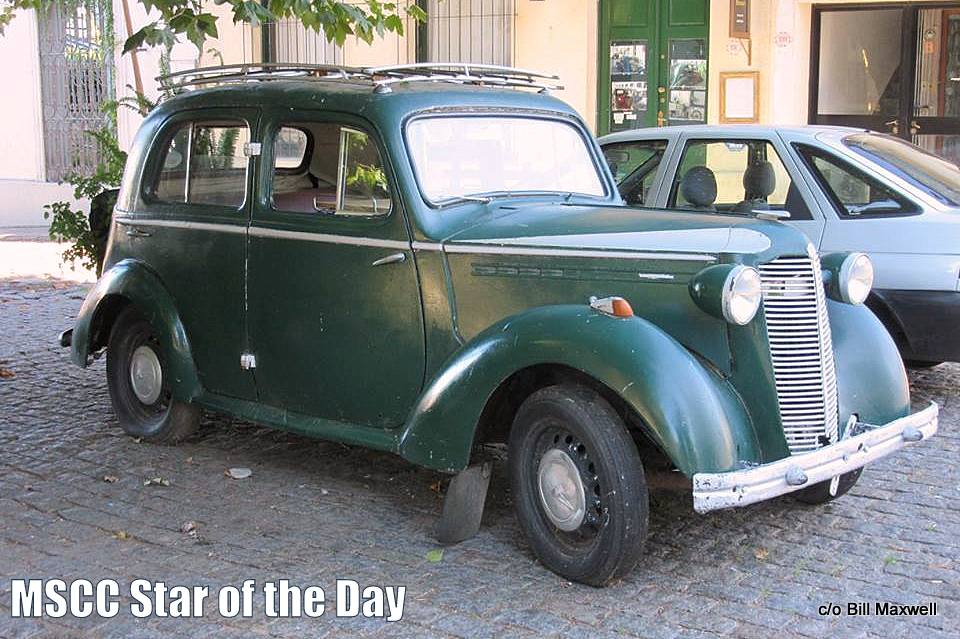 MSCC MARCH 29 STAR OF THE DAY: '38 VAUXHALL—MORE CLASSIC BRITISH IRON FROM THE SOUTHERN HEMISPHERE
Some of the most unique pieces of old iron are found in some of the most unusual places on the planet.
Most car guys are well aware of the Cuban cars but that's a bit of an anomaly because politics left Cuba in a time machine phase where American iron is basically frozen in a 1959 endless loop.     
'That explains Cuba but South America is another area that preserves old iron—not because of embargos but simply because some places in SA are extremely remote.'
This MSCC Star of the Day '38 Vauxhall is in Asuncion, Paraguay—a great example of classic British iron from the Southern Hemisphere.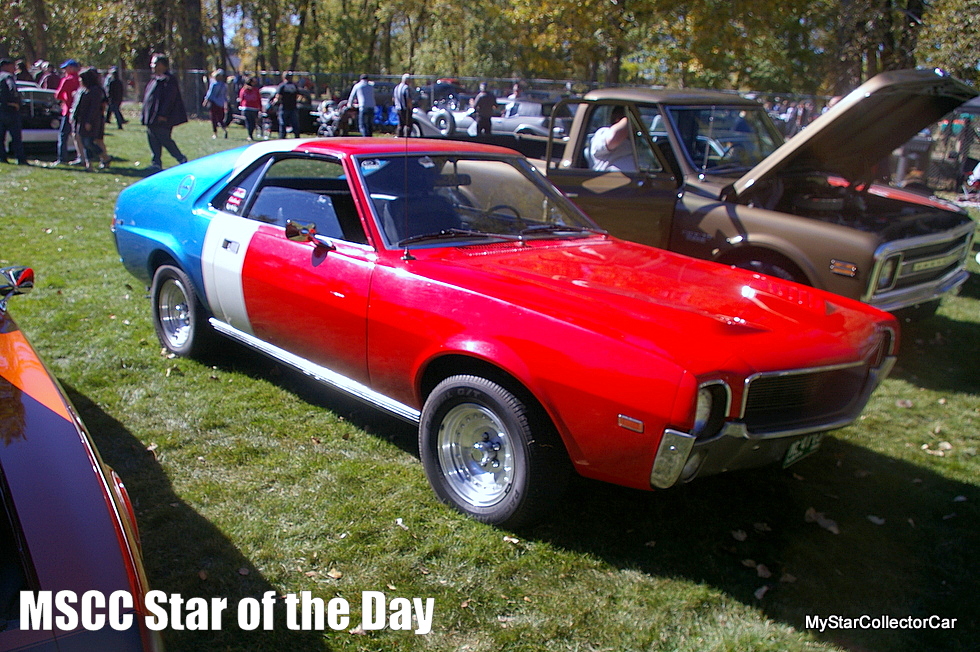 MSCC MARCH 28 STAR OF THE DAY: '68 AMX—A TRIBUTE TO A RED, WHITE AND BLUE RACING HISTORY
AMC was known for practical, sedate, well-engineered cars but they did take on racing at a high level.
Javelins acquitted themselves well in the 1968 Trans-Am series.  
'You couldn't miss these AMC rockets on the track because their red, white and blue paint jobs were like neon signs in traffic—it was like Clark Kent after he swapped his suit for his Superman costume.'
This MSCC Star of the Day '68 AMX was a tribute to this red, white and blue racing history.
CLICK HERE to Like us on Facebook
CLICK HERE to Follow us on Twitter
CLICK HERE to Follow us on Pinterest
Please re-post this if you like this article.