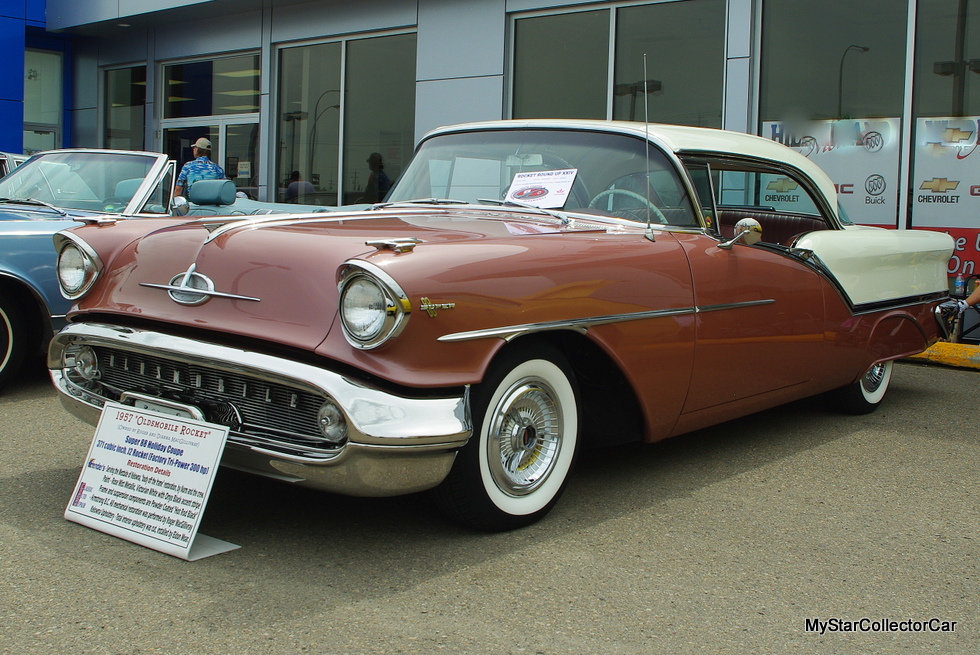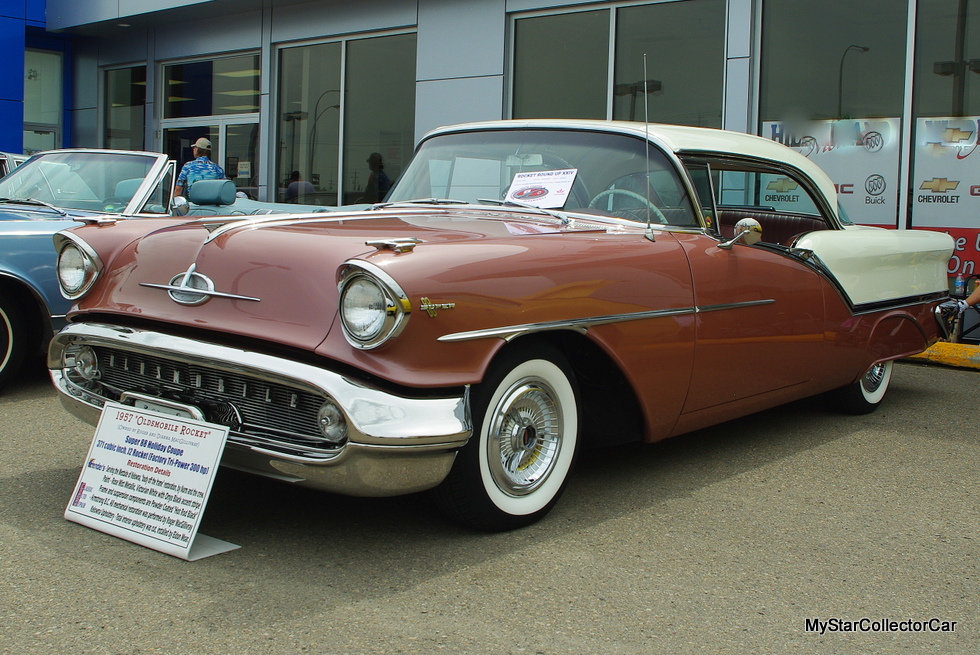 The Oldsmobile brand doesn't exist anymore but there was an era when these sedate cars were unholy terrors on the street and at the track.
They dominated via multiple carb, highly-built engines so the elite drivers in the stock car circuit loved these massive racing machines.
Oldsmobile was a force in 1957 and this Super 88 represents all that was cool about GM's historical former division.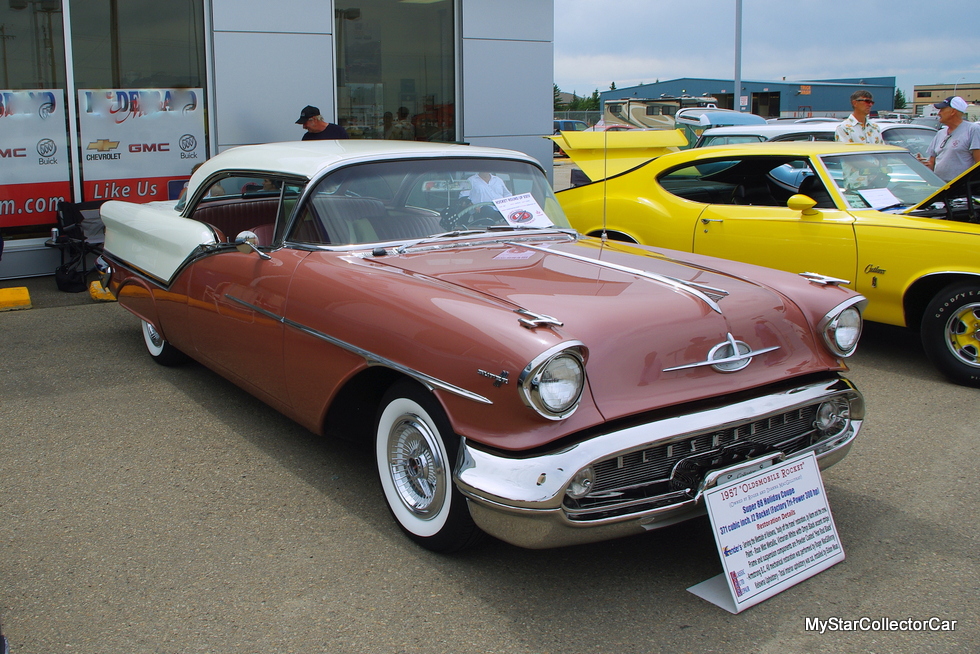 Roger and Dianna Macgillivary are the proud owners of this J-2 optioned '57 Olds. Roger was upfront about this car because he admitted the J-2 was "added-on" as a tribute.  Roger explained how it was an $83.00 option that you could order or have the dealer install it in your brand new Olds.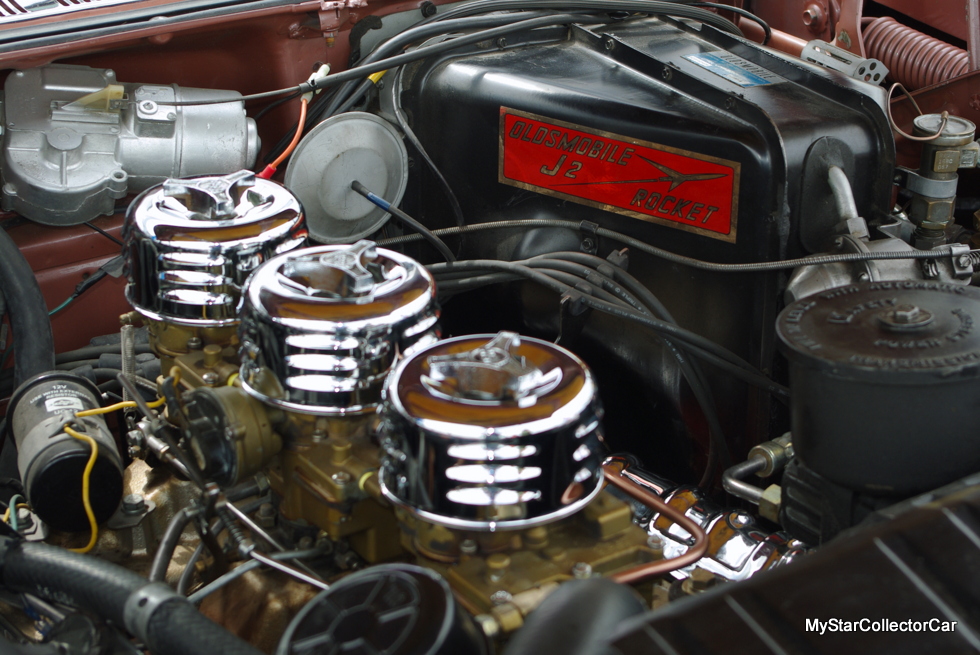 This was a massive job—a full rotisserie restoration and Roger took it on himself to avoid the "black hole for money" scenario when someone else does it. Roger changed the color from a factory red, white and black to a more subtle two-tone.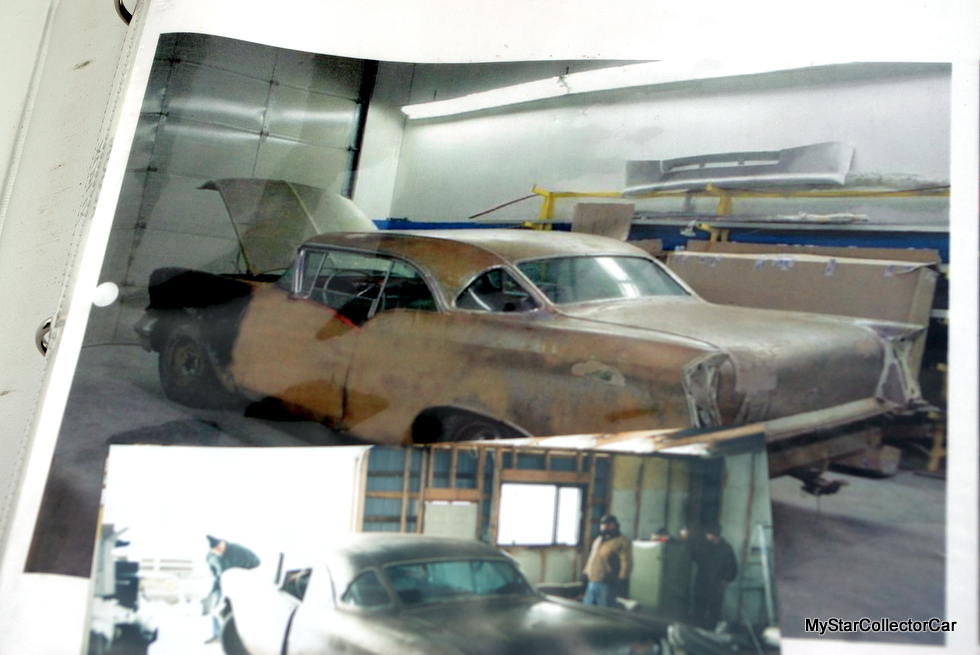 Roger did what could be described as a light, period correct rest-mod on the Super 88 and he did it with a nod to the unusual. He wanted more control for the big Olds so he added a booster from a forklift to give him an advantage.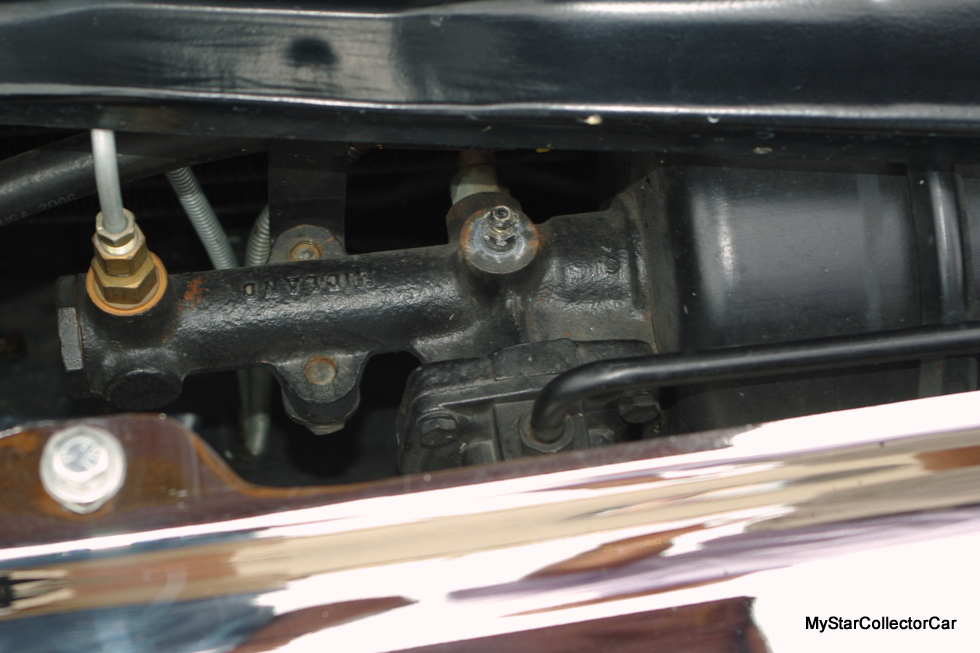 There were numerous options available for the '57 Olds and Roger has added every one of them to his car. It has power everything—from 6-way power seats to power antenna, windows, brakes and steering. The wheel covers come from a '63 Olds Starfire.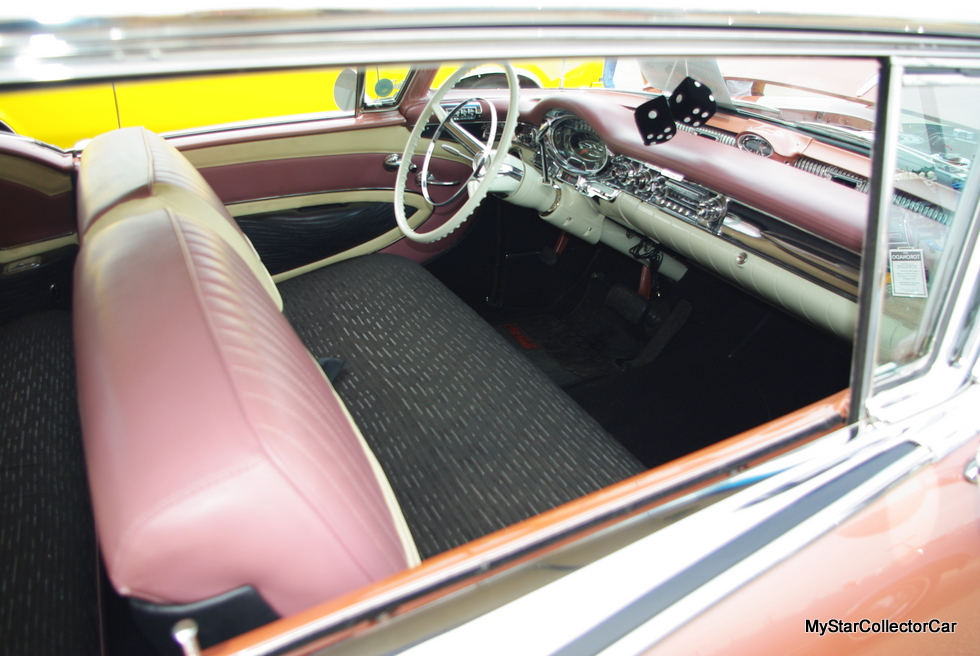 The wheel covers come from a '63 Olds Starfire but Roger carries an original wheel cover in his trunk .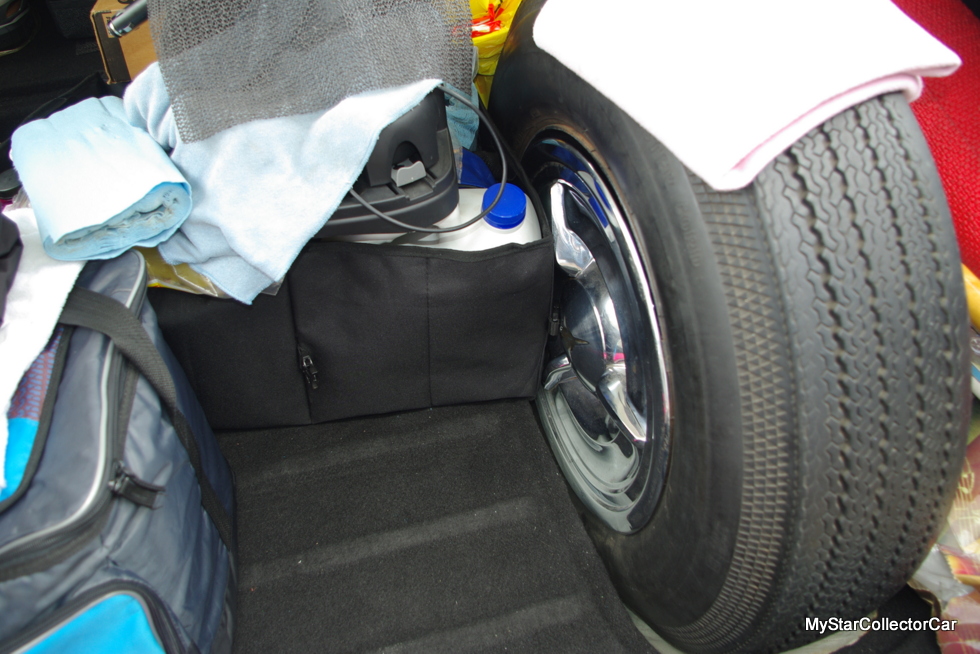 There's also air conditioning (it makes the #7 spark plug very difficult to change), factory fender skirts and a Wunderbar radio although Roger has upgraded his stock-appearing radio to satellite radio and mp3 status. The air conditioning retains its factory correct copper plumbing—a point of debate at some judged events .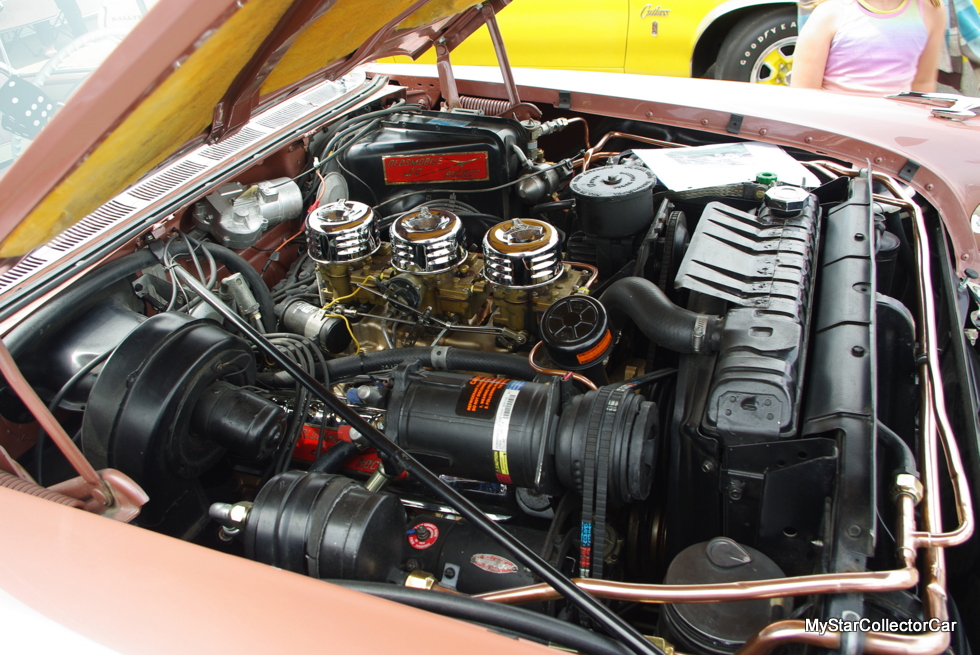 The triple carb setup is run on a progressive linkage instead of the factory vacuum system but Roger said either configuration "works fine" if it's done right.

The valve covers look like the extremely rare J-2 dimpled versions but they're rare reproductions from the legendary Ed Iskenderian. Ed gave his customers these covers if they bought one of his bigger parts packages.
Roger added a 2000 Blazer rear shelf brake light to his Olds to give him "a better advantage in today's traffic".  He also added LED lighting where it was practical but it didn't work on the rear tail lights because the lens configuration obscures their effectiveness.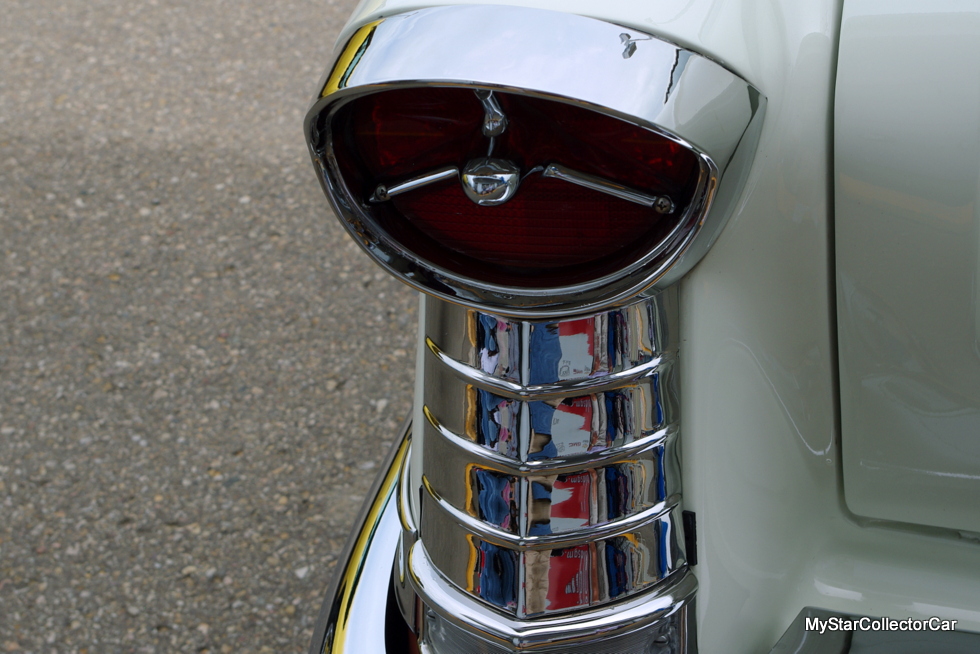 This is a pure driving machine so the term trailer queen definitely doesn't apply because it's rolled up 16,000 miles since the restoration. Roger is a former race car driver so this big Olds is simply an extension of his track experience.  He said the torquey engine will "push you back into the seat" at 60 miles per hour.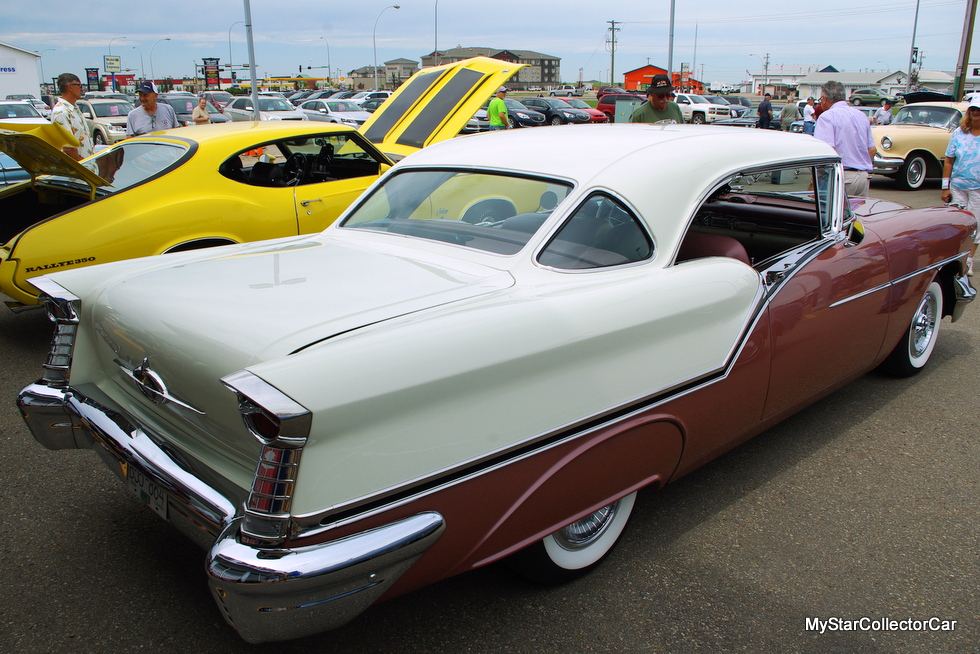 There's a little wind noise at highway speed but the Olds is extremely comfortable on the road. Roger is concerned with a little vapor lock in high temperature stop and go situations but he's going to address that with some mods on the fuel delivery system.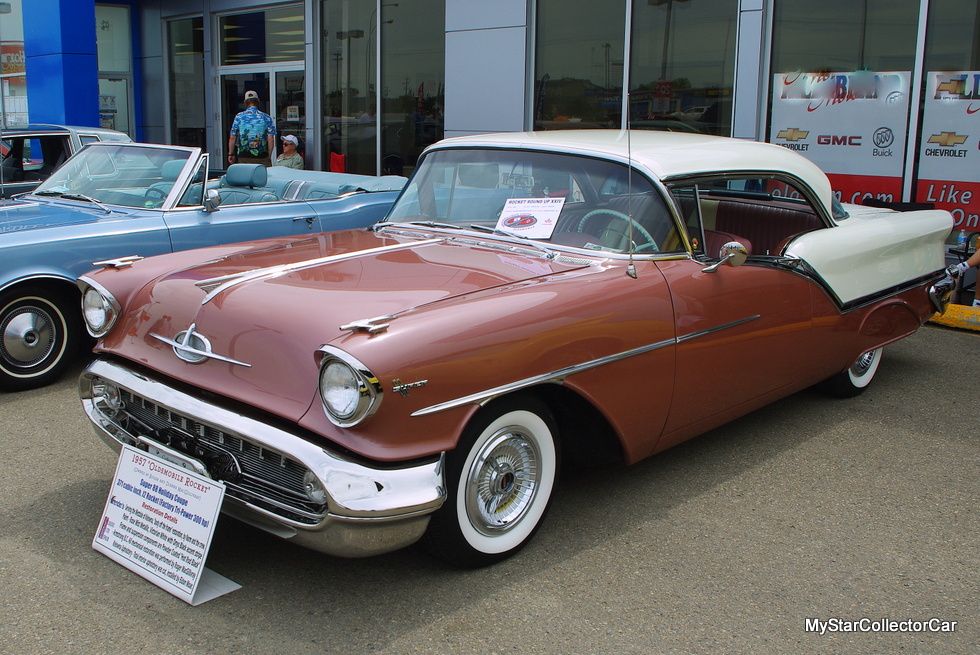 The final thoughts on this Olds are simple—it was built to drive and the goal was met.
Jerry Sutherland
CLICK HERE to Like us on Facebook
CLICK HERE to Follow us on Twitter
CLICK HERE to Follow us on Pinterest
Please re-post this if you like this article.