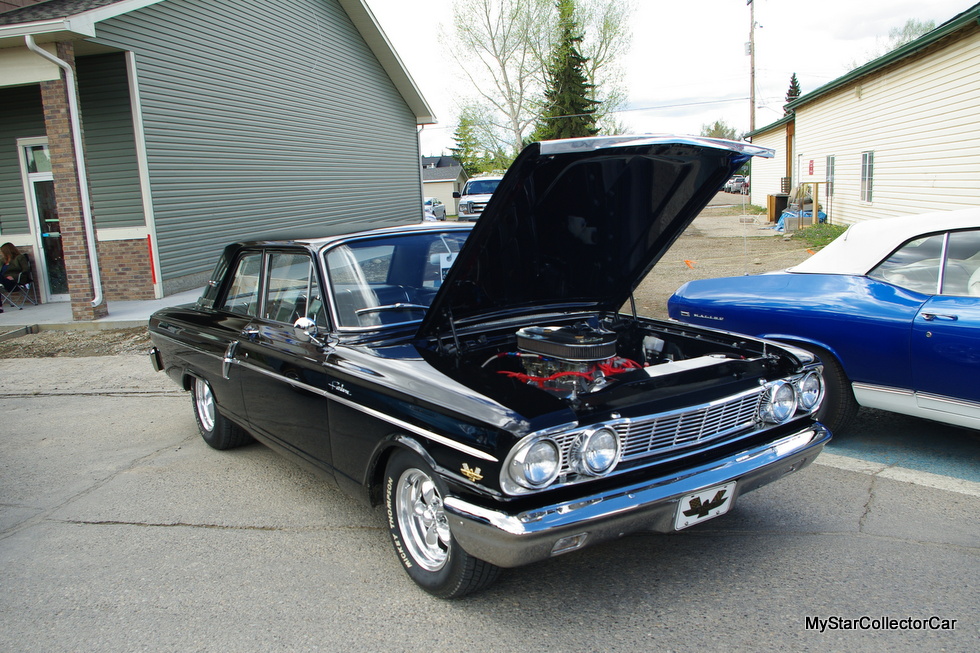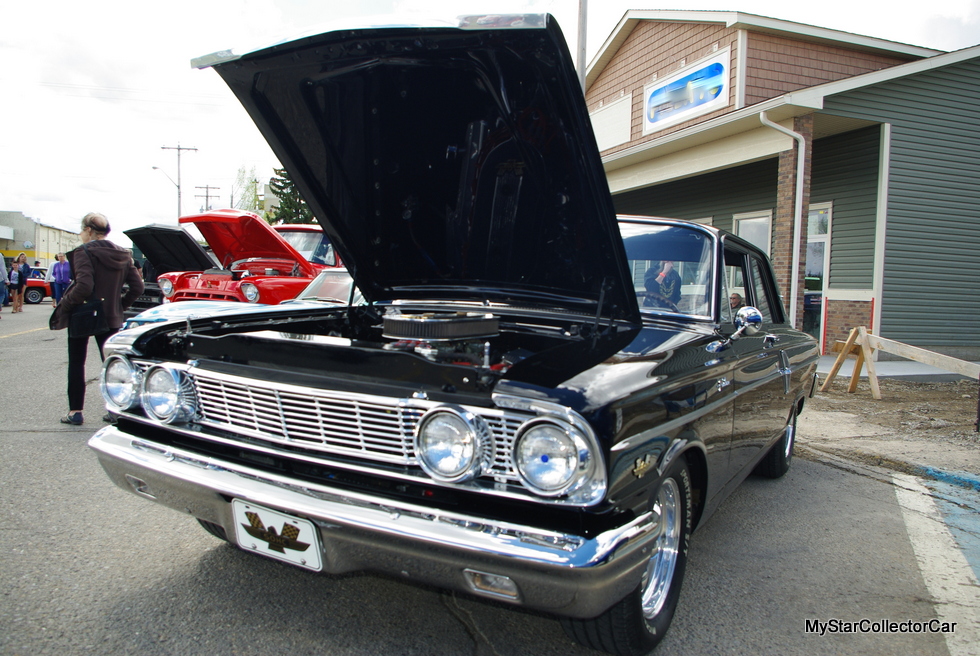 Horsepower wars were alive and well in the late 1960s.
Chrysler had the legendary 'Elephant' 426 Hemi — it was a force at the track and on the street.
Ford countered with the 'Elephant Hunter' SOHC (cammer) 427.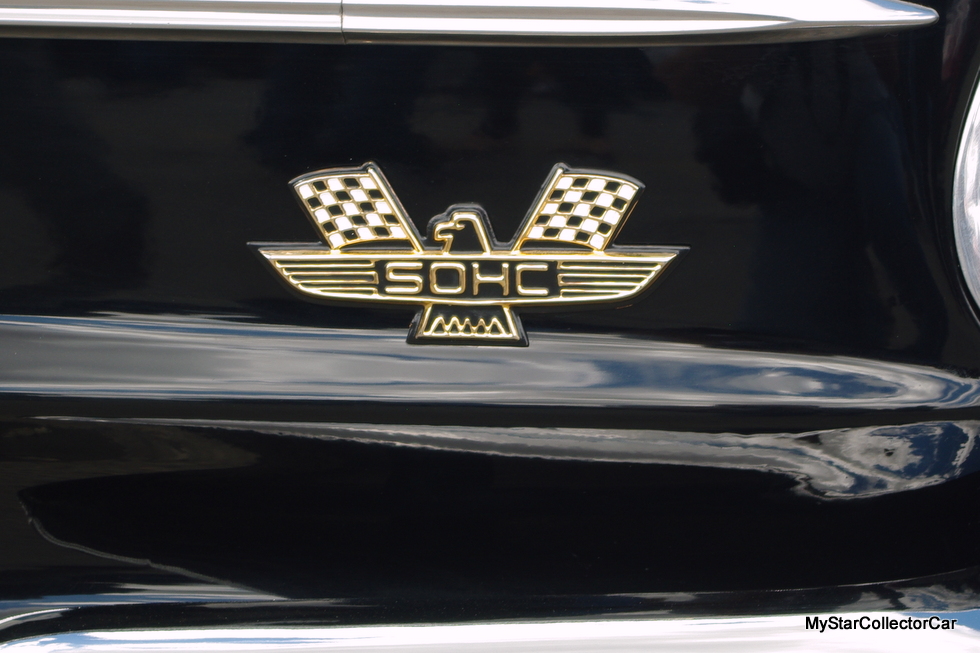 Ken Johnson was well aware of the storied history behind these monster Ford big blocks so he actually owned the engine before he had the car.  The car was a 1964 Fairlane two-door sedan and even though it wasn't born to fit this cammer under the hood, Ken made it work.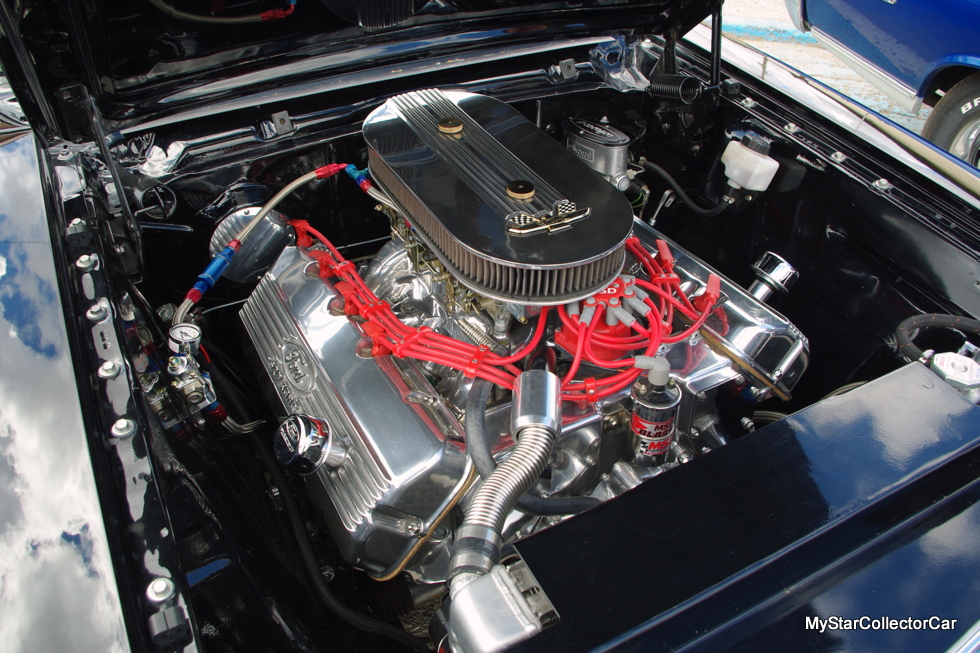 Ken was patient in his hunt for this particular car because he "missed it the first time it came up for sale then it sat for another year". He closed the deal the 2nd time around and ended up with a roller (no engine or transmission) in great shape.

This was a full bore track car so everything that could be fiberglass was fiberglass but Ken wanted to go in a different direction. He replaced the plastic hood, fenders and bumpers with real metal because that was closer to the driver theme he sought in this project.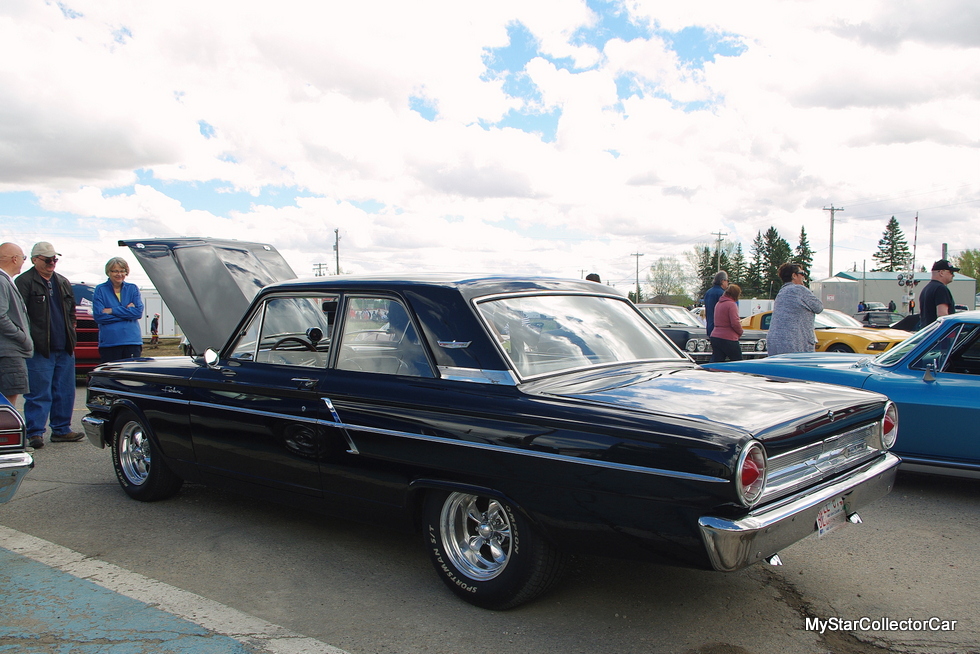 Ken did the interior himself—it was a bench seat car originally but when he bought it the Fairlane had bucket seats. The results were spectacular.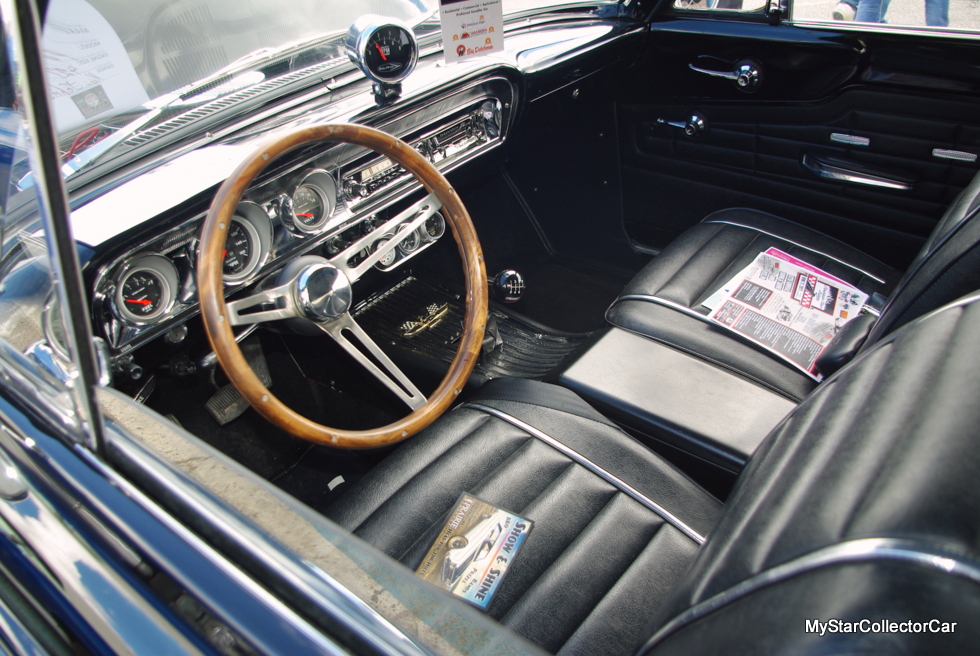 The driver theme is found in Ken's choice of suspension because this is an independent front suspension coupled with a 4-link rear so he said his '64 Fairlane "handles like a new car". It also has 4-wheel discs to haul this cammer down when someone cuts him off in traffic.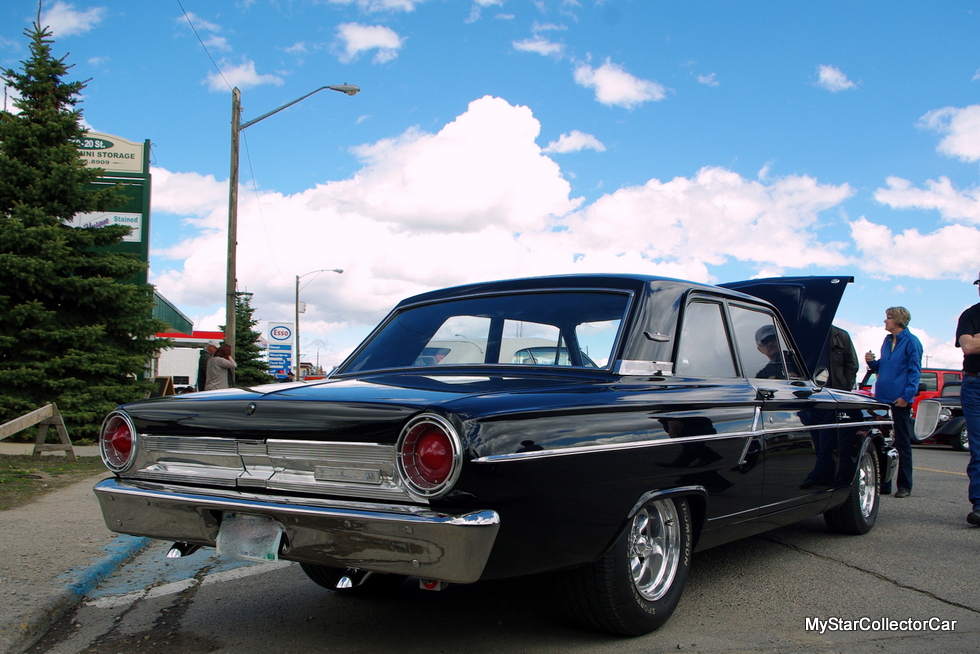 Ken dumped the shock towers so the 427 actually has room to breathe under the hood plus he fitted some custom made headers with ease so this is a car guy's engineering dream.
The build process took two years for the body but Ken admitted the "engine took four years" because he "ran it on a stand for three years". He wanted to dial it back from full race so it's a 10.25 compression cammer and it runs on premium pump gas with an additive octane boost.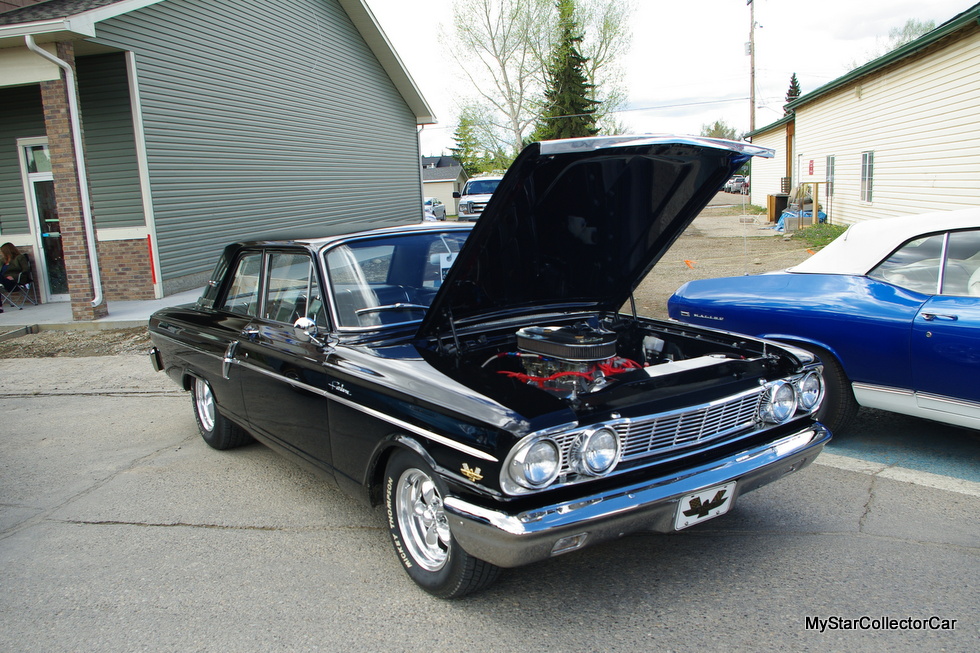 Ken added a 6-speed manual for more versatility because he wanted to offset the car's track oriented 4:57 rear end. Ken said "It runs 2000 rpm at highway speeds" so the gas mileage is actually pretty good but he's run it at 4000 rpm and he "wouldn't admit to how fast he was going but you do the math".
The track days are definitely behind this '64 Fairlane because Ken is extremely protective of his rare engine. He has too much time and money invested in this brute: "the engine is too valuable and I don't want to blow up my house".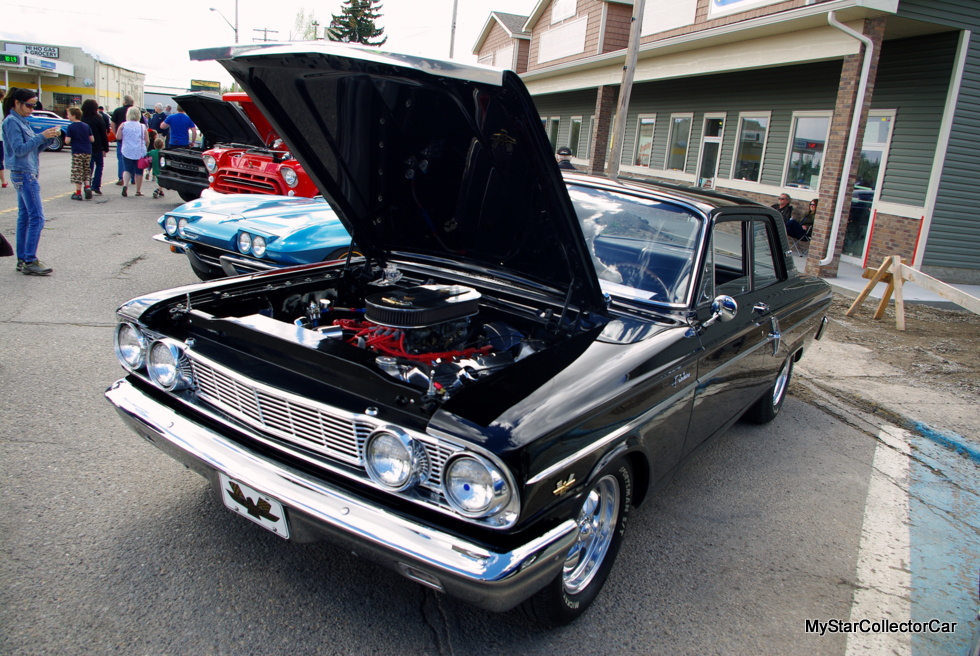 Ken's goal from the outset was to take an old track car and turn it into a civilized street machine with a legendary brute force Ford big block under the hood.  He admits "it's a little lumpy at idle" but it's far from the uncivilized quarter-miler '64 Fairlane it was years ago.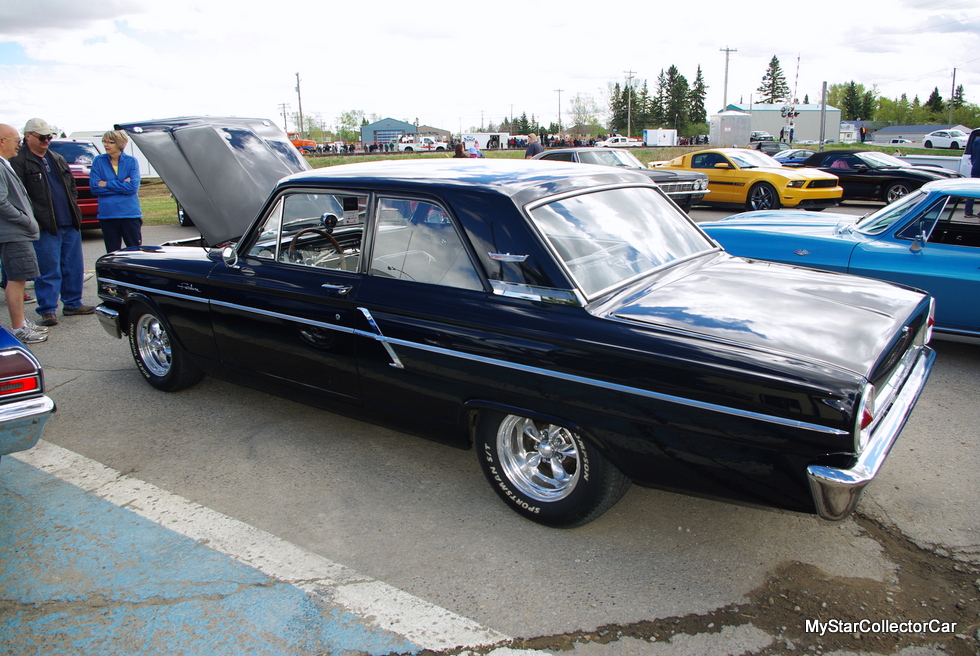 Ken's longest run has been an hour long trip but he plans to get to more shows in other areas so the cammer Fairlane is going to see some road miles.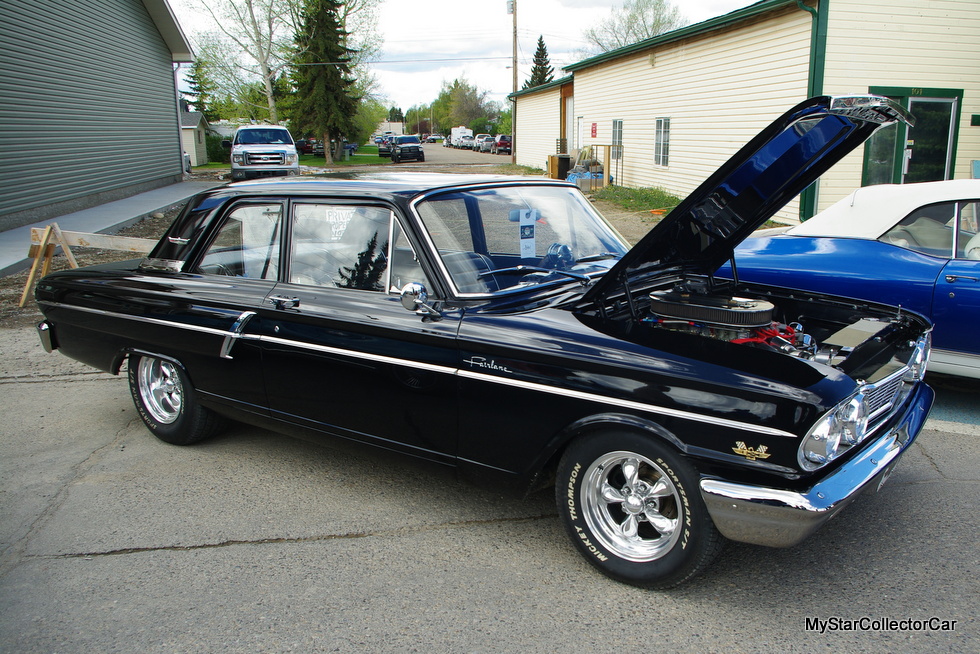 It's going on more extended elephant hunts in 2017.
Jerry Sutherland