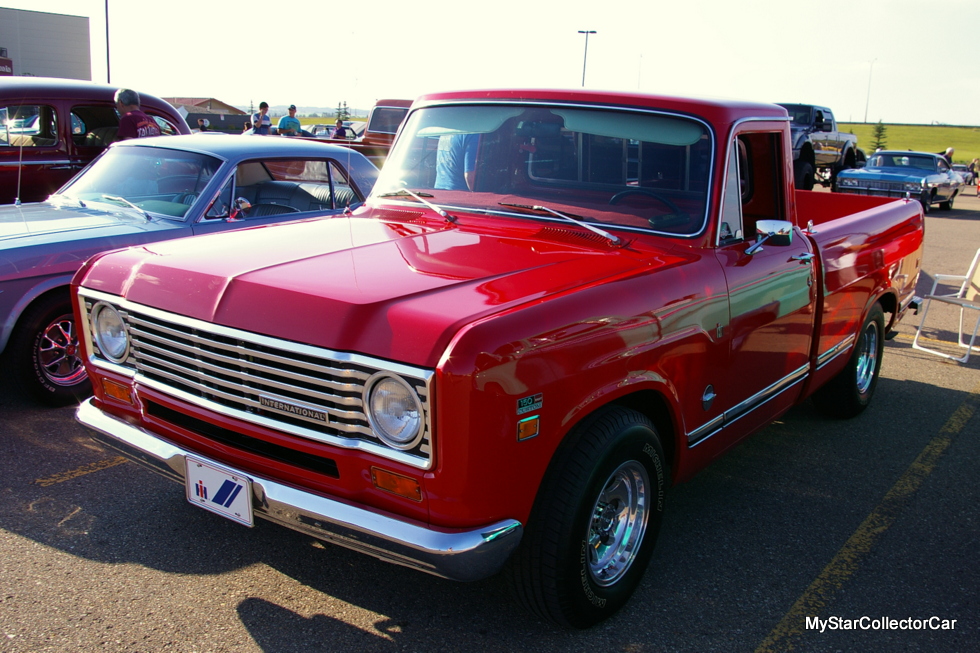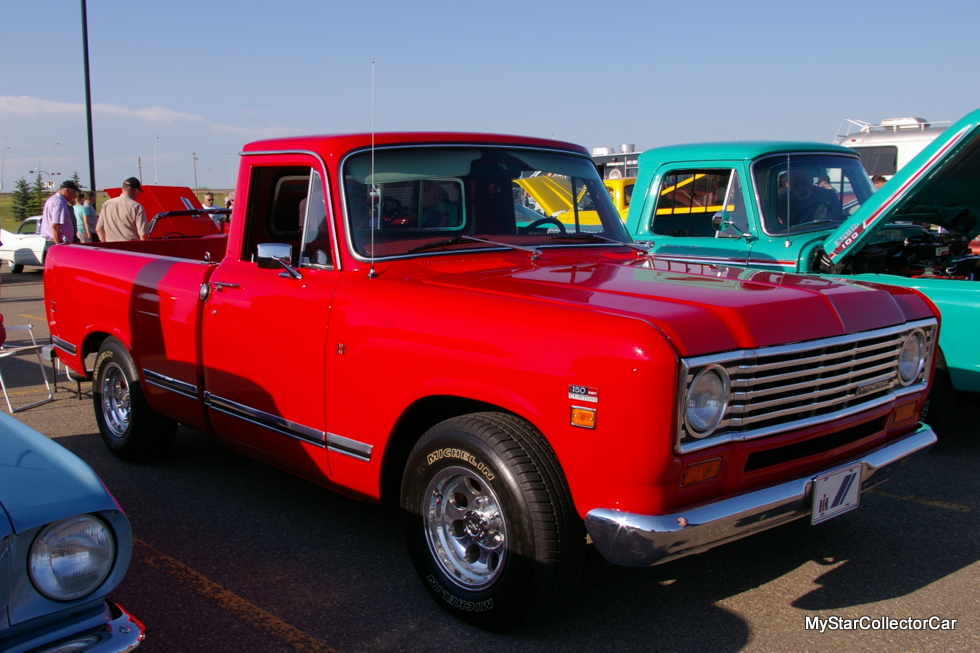 International Harvester is a famous agricultural name that has roots in the early stages of the farm machinery era of the early 19th century when Cyrus McCormick created a horse-powered mechanical reaper that was an efficient way to harvest crops.
McCormick was an inventor who founded the McCormick Harvesting Machine Company which later became one of the base merger businesses for the International Harvester Company in 1902.
The order of business for IHC in the early portion of the 20th century was an internal combustion engine wrapped in a tractor.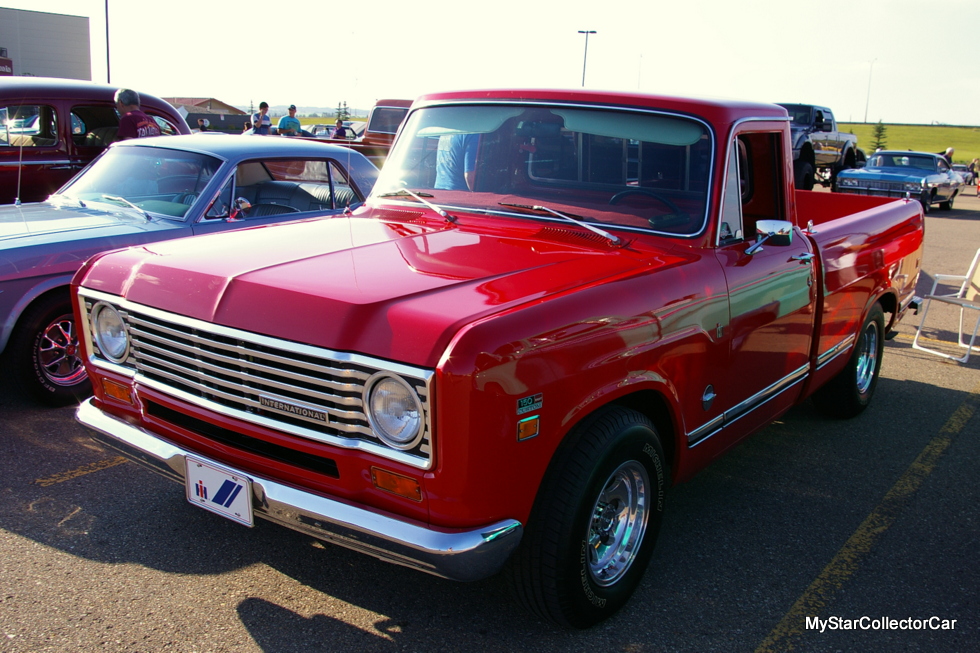 IHC's close association with agriculture was part of the reason for the nickname "Corn-binder", even after the company began to build light trucks in 1907. IHC's trend toward light truck production would continue until 1975, but even these vehicles would be known as "Corn-binders" by many car guys.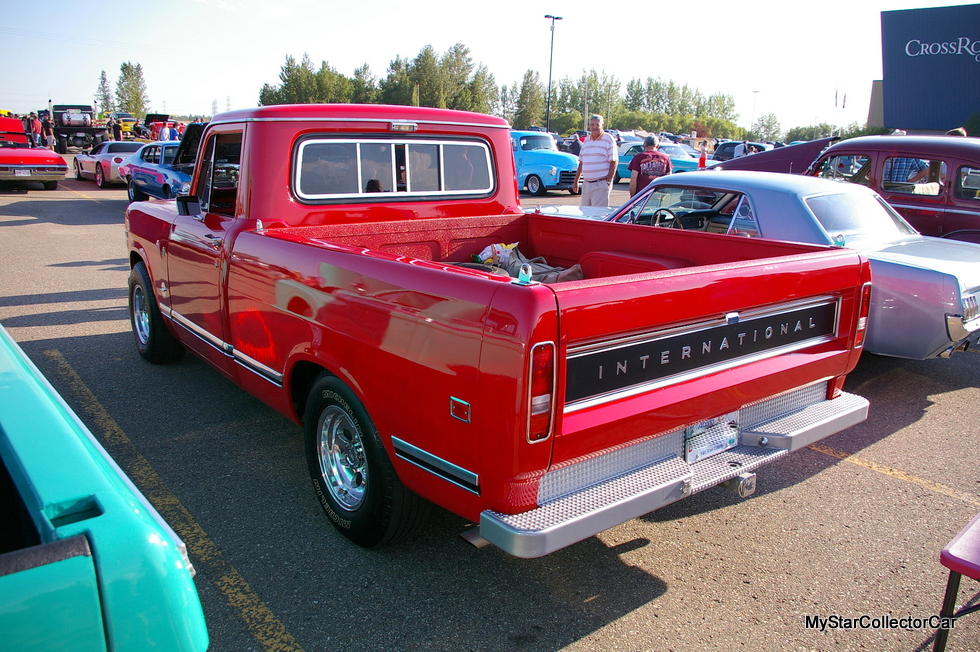 A bright red 1975 International Harvester short box pickup truck got our attention at a summer show and MSCC was lucky enough to track down its owner, with a little help from his friends. Jay Fisher was the owner of the IHC and he was already drawn to the Corn-binder club with his IHC Travelall project that he completed before the ½ ton IHC.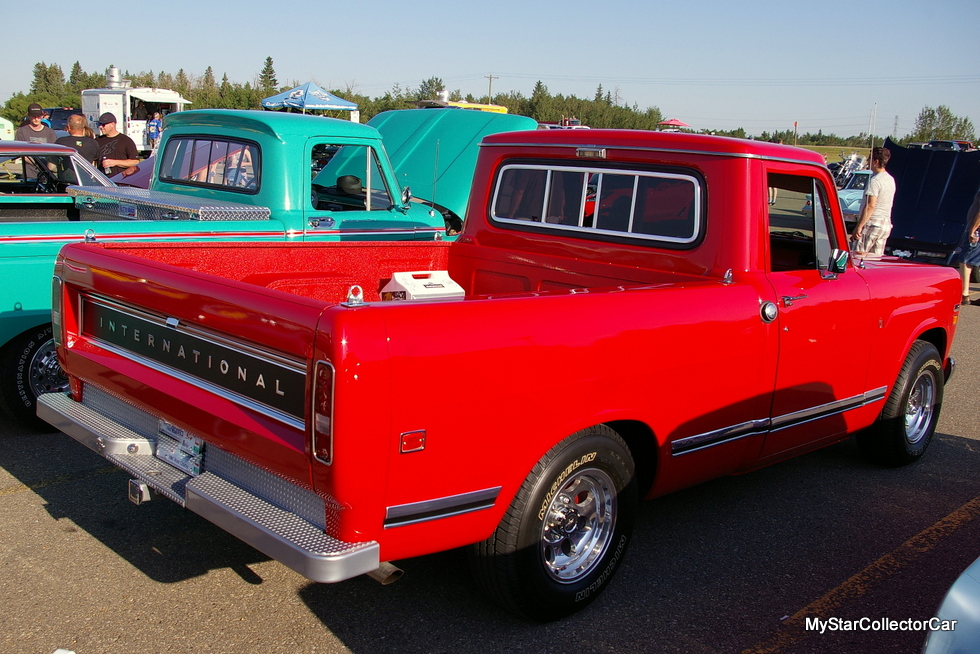 Jay purchased the IHC in Arizona about 10 or 11 years ago. The years in a hot, dry climate had been kind to the metal on the truck, but the heat and sun had taken their toll on anything that was plastic, fabric, or a combination of plastic and fabric.

The truck's interior was heavily damaged by the Arizona sun, so Jay's first order of business was to design a game plan for the restoration of the IHC. The truck was stored in a garage for a couple of years while Jay formulated its restoration and cut his teeth on the Travellall project.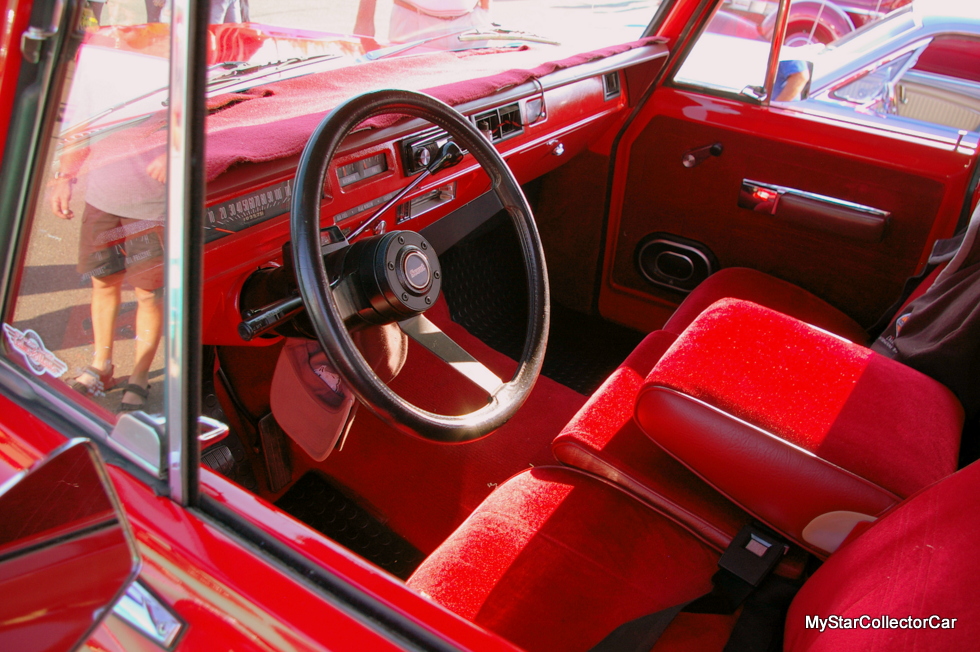 "We collected parts and made decisions", in Jay's words. Jay noted the truck also had "lots of little holes" in it because the previous owner was a big fan of add-ons for the IHC. Jay did not share his enthusiasm for extra bling, so he and his car guy buddies spent a lot of time filling in the decisions made by the previous owner.
The IHC's front seat has been re-upholstered by an in law who had the right sewing skills to complete the task and the search in ongoing for the dashboard material.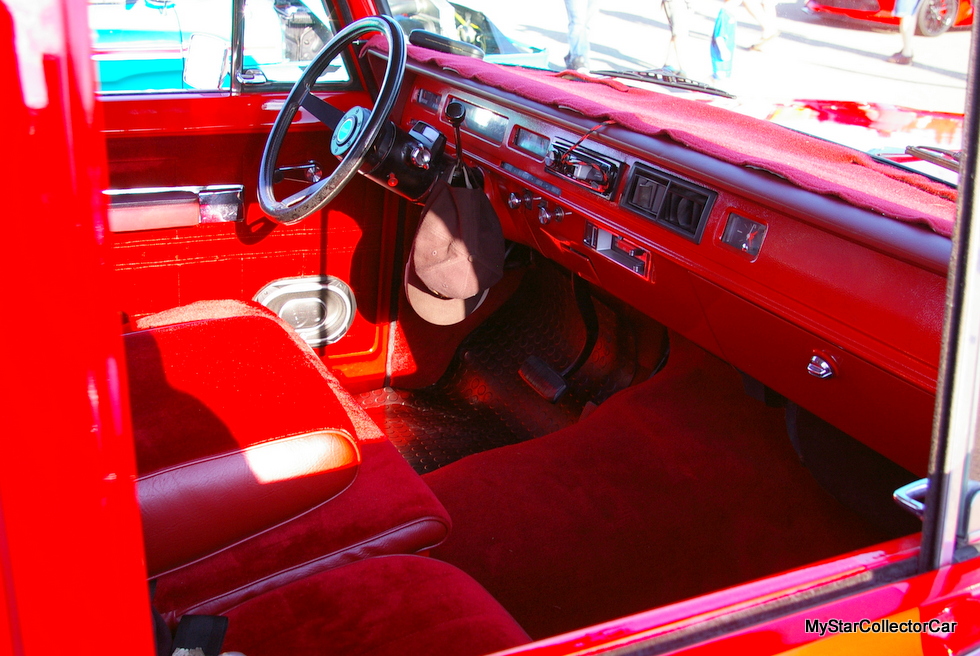 The truck was actually silver before Jay decided to repaint it in Toyota red, specifically Absolutely Red. Jay assured MSCC the new red paint was very close to the original IHC red and would be indiscernible in a touch-up situation.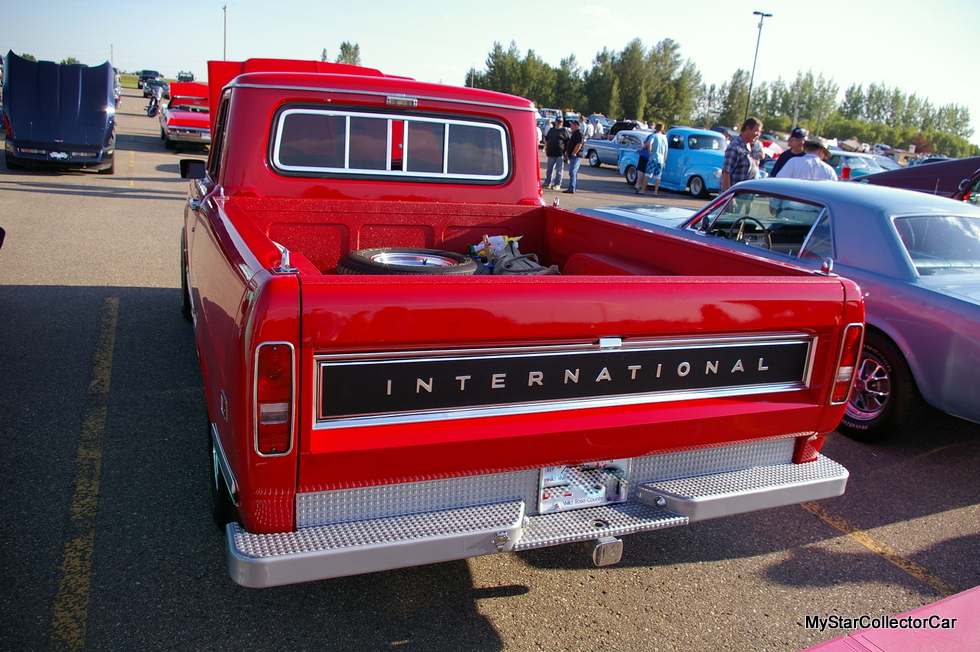 Jay also assured MSCC that his IHC was definitely not a trailer queen and he preferred to drive his truck to events. The IHC has many factory options that include air, tilt, cruise, bucket seats and dual tanks, so Jay is very comfortable behind the wheel of his 42-year-old truck.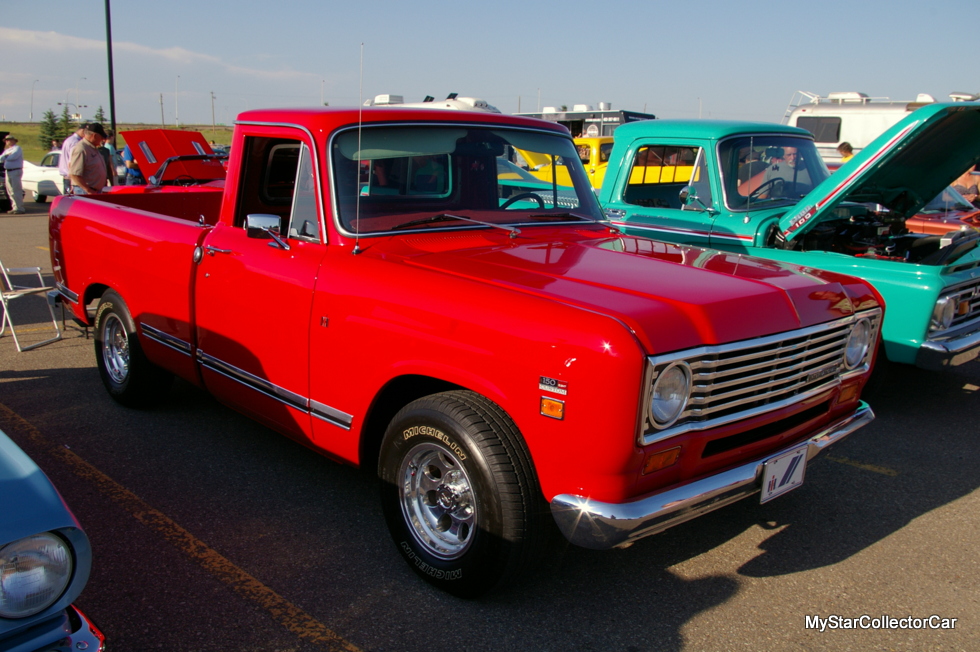 The IHC's engine has been upgraded to an IHC 392 from its factory 345, according to Jay. It will cruise all day at a comfortable 70 mph (110 km/h), although most other drivers are passing him, according to Jay.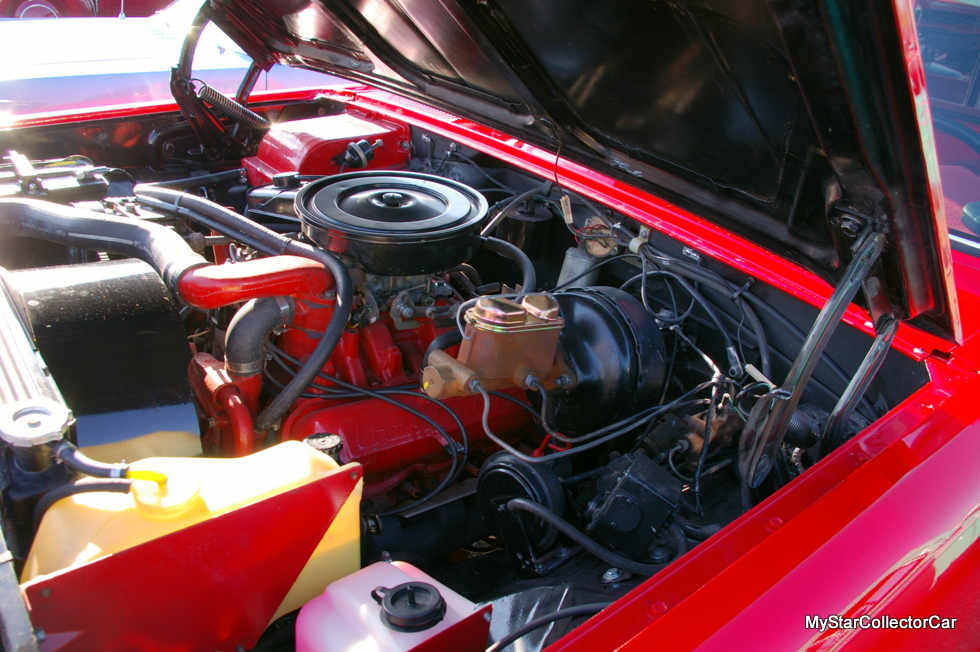 MyStar has no issue with Jay's chosen speed. We already know that he is ahead of the pack when it comes to the cool factor on his '75 Corn-binder.       
Jim Sutherland
CLICK HERE to Like us on Facebook
CLICK HERE to Follow us on Twitter
CLICK HERE to Follow us on Pinterest
Please re-post this if you like this article.