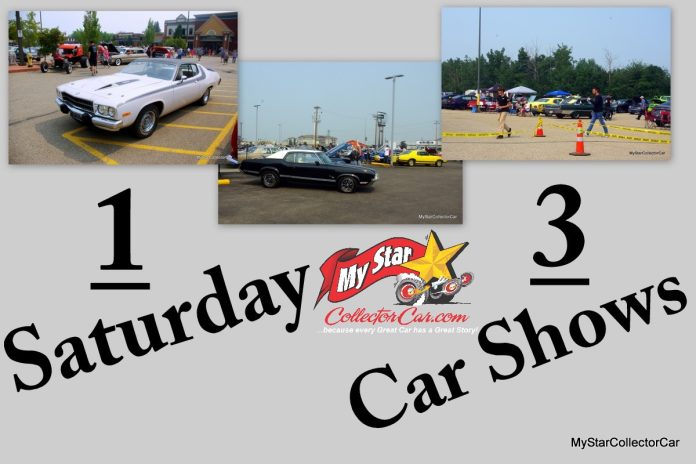 Car shows are a major part of the summer scene for us here at MyStarCollectorCar.
The past weekend provided an opportunity for us to hit 3 very different car shows in 1 day because they were located roughly within a 100-mile radius (about 200 kms) of each other, so we embarked on our trip and were confident we could pull it off. Happy ending? We did hit all three shows in one day.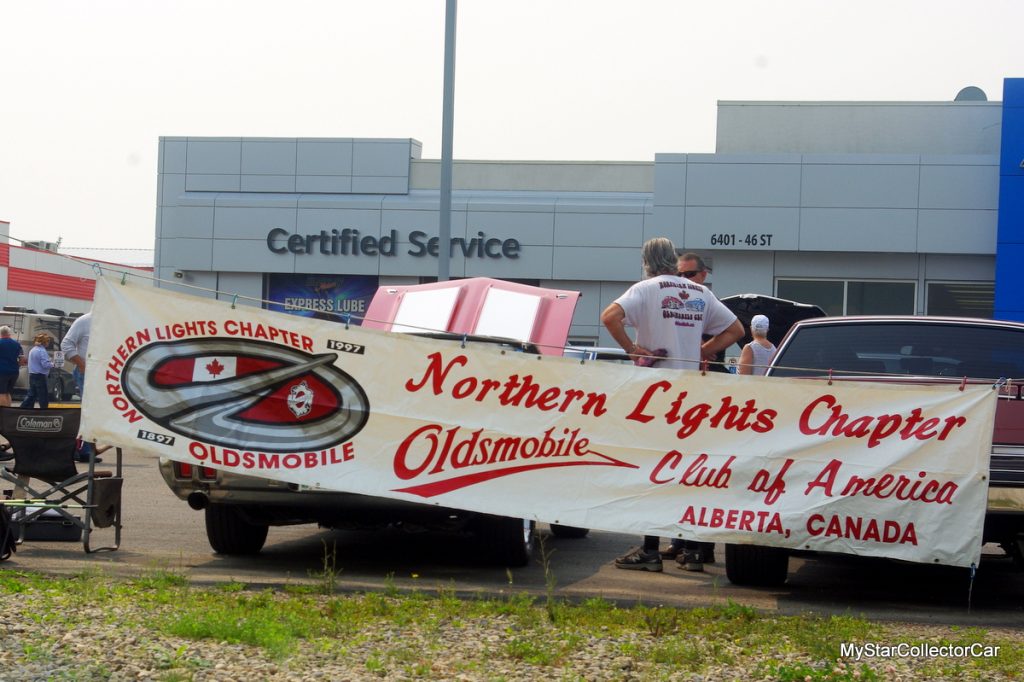 The first event was the annual Oldsmobile Northern Lights Chapter car show held in the appropriately named town of Olds, Alberta Canada. Oldsmobile owners are a tight-knit group of car enthusiasts who are very loyal to the upscale GM brand.
We connected with the owner of a 1968 Olds 442 tribute car that had been banished to a field before its current owner rescued the mid-sized Olds and turned it into an untamed beast that is now street legal and track ready.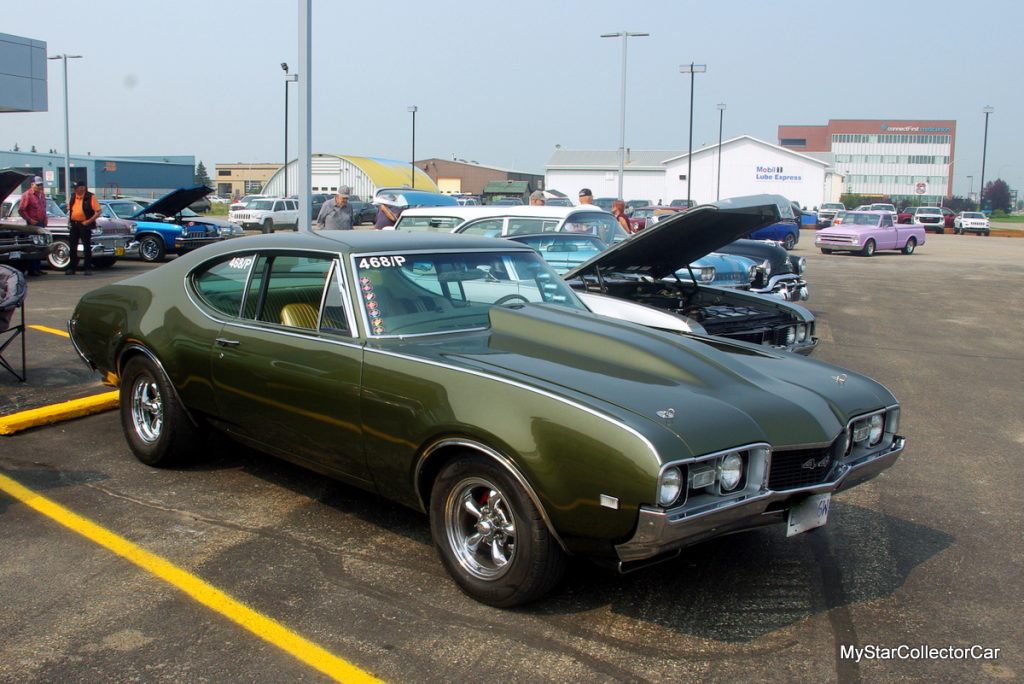 Learn about the '68 Olds' incredible transformation in a future MyStarCollectorCar piece.
Another honored guest at the Olds show in Olds was a 1974 Olds Delta 88 four-door hardtop that only had 21,000 original miles on its odometer. How did a 49-year-old car only rack up 21,000 miles over that many decades?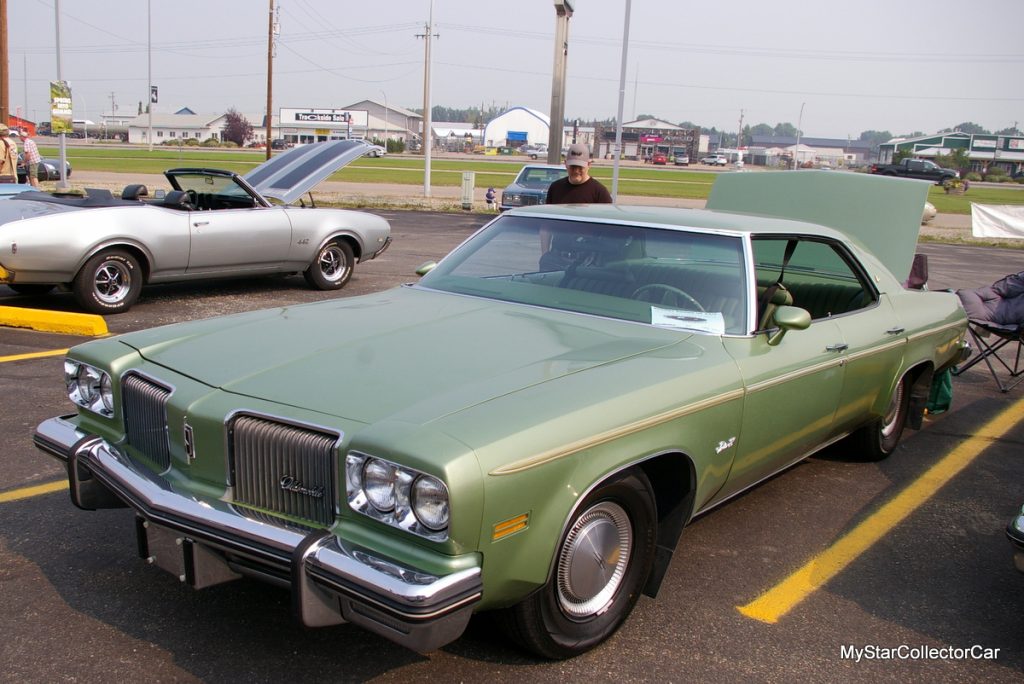 Our readers will find out how in a future MyStarCollectorCar article.
We also managed to get a story from the long-term owner of a 1954 Chevy 2-door hardtop at the Olds show. Full disclosure: We knew about this remarkable car back in the 1980s and were very pleased to learn its owner still had the car.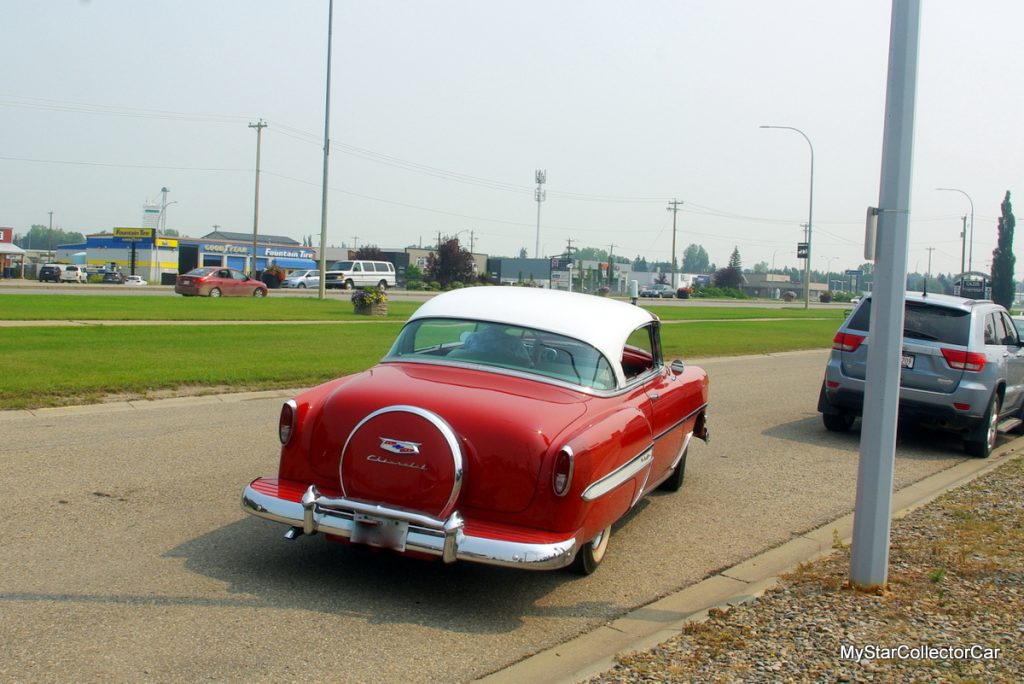 The car still looks better than the day it left the factory and MyStarCollectorCar readers will learn all about the '54 Chevy in a future story.
We left Olds and headed to the resort town of Sylvan Lake, Alberta Canada for the second car show of the day. The Sylvan Lake event was a look at future car shows and featured a wide array of tuner cars, but also welcomed vintage rides to their show.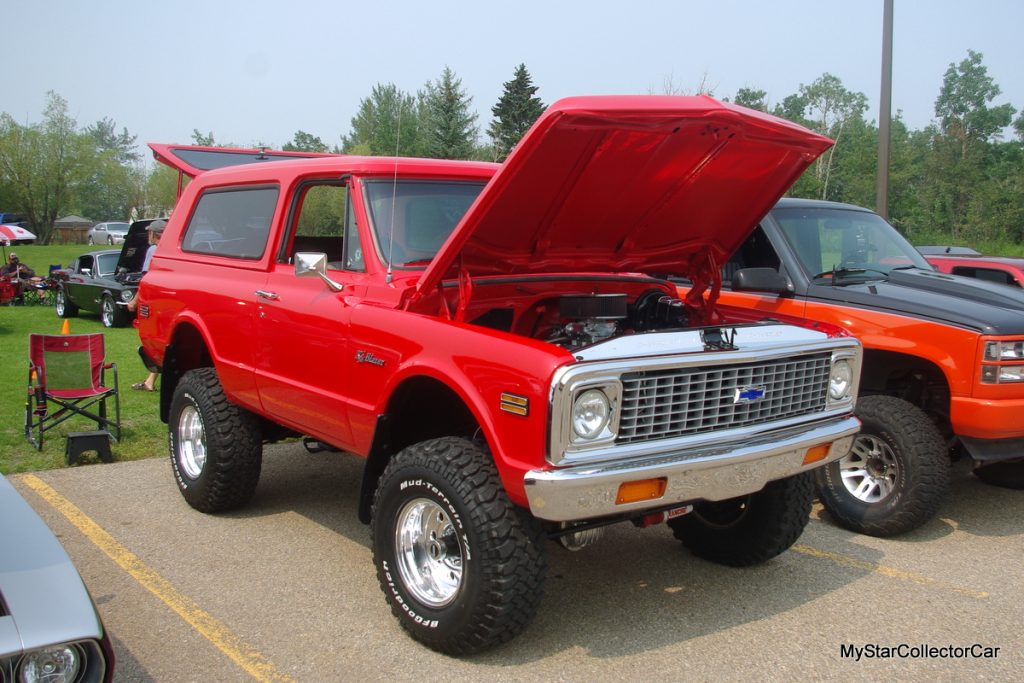 A 1972 Chevy K-5 Blazer resto mod was a retro star at the Sylvan Lake and caught our attention in a big way. Its owner was a very enthusiastic young car girl who loves driving her big red machine built long before she was even born, so her how-and-why story will be a worthy addition to our future MyStarCollectorCar article list.
We left Sylvan Lake and headed to Lacombe, Alberta Canada to hit their annual car show, hosted by the Red Deer Cruise Night people. It is a popular event that provided some interesting vehicles-to say the least.
A giant rat rod was hard to miss at the Lacombe show. The basic truck platform was a 1966 Mack B755, but this heavily modified beast had a generous combination of creativity and mechanical talent that made it a rock star at the Lacombe show.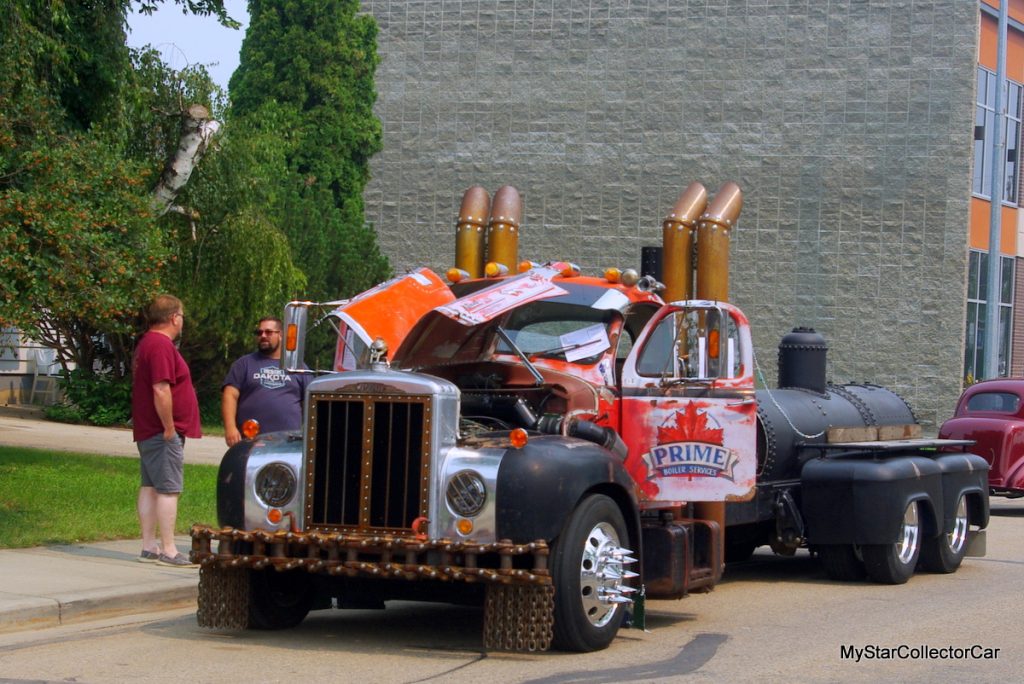 The big truck's remarkable story will be told in a future MyStarCollectorCar article.
A classic 1936 Chevy Master Deluxe custom 2-door coupe also got plenty of attention at the Lacombe show and is a worthy addition to our future story list.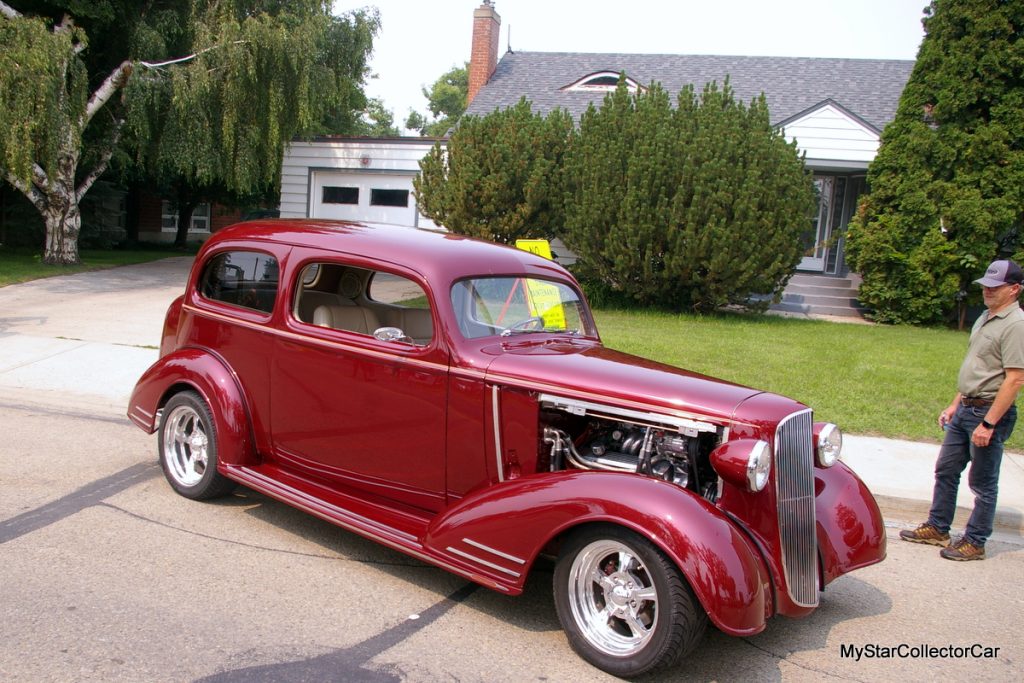 This beautiful hot rod will not disappoint MyStarCollectorCar readers.
A mint 1974 Plymouth Road Runner was also a star at the Lacombe show, mainly because it was able to survive the past 49 years in remarkable condition.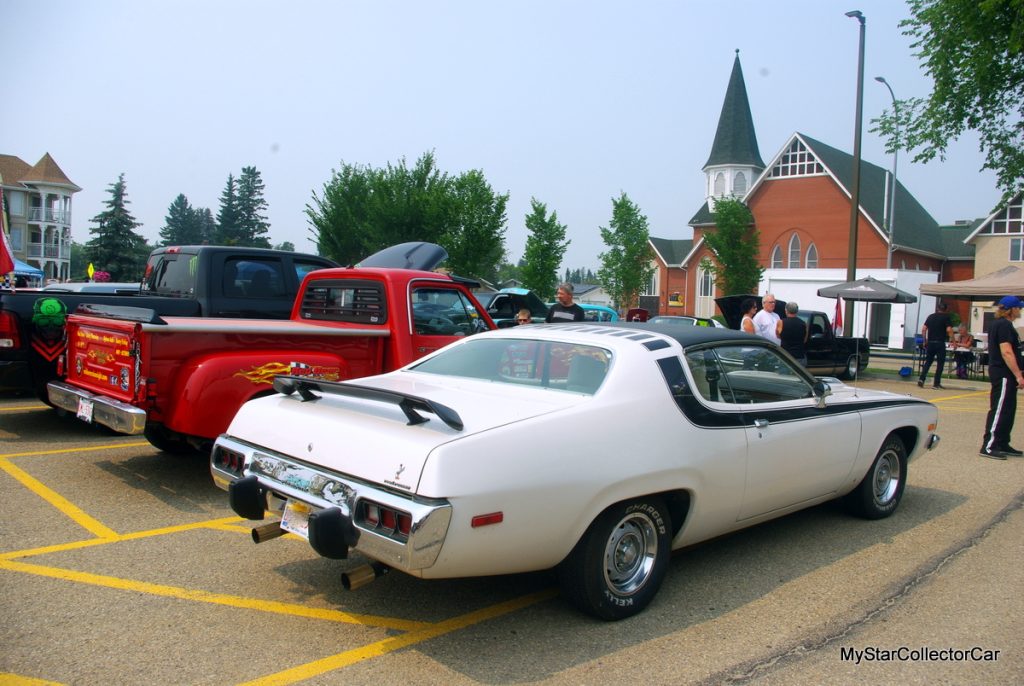 Learn all about this amazing car in a future MyStarCollectorCar article.
Last, but most certainly not least, was a 1948 Chrysler Windsor Club Coupe that was freed from 43 years of solitary confinement in a closed container by its current owner. Lengthy storage is always a mixed blessing, but the car's newest owner was able to resurrect the car after all those decades.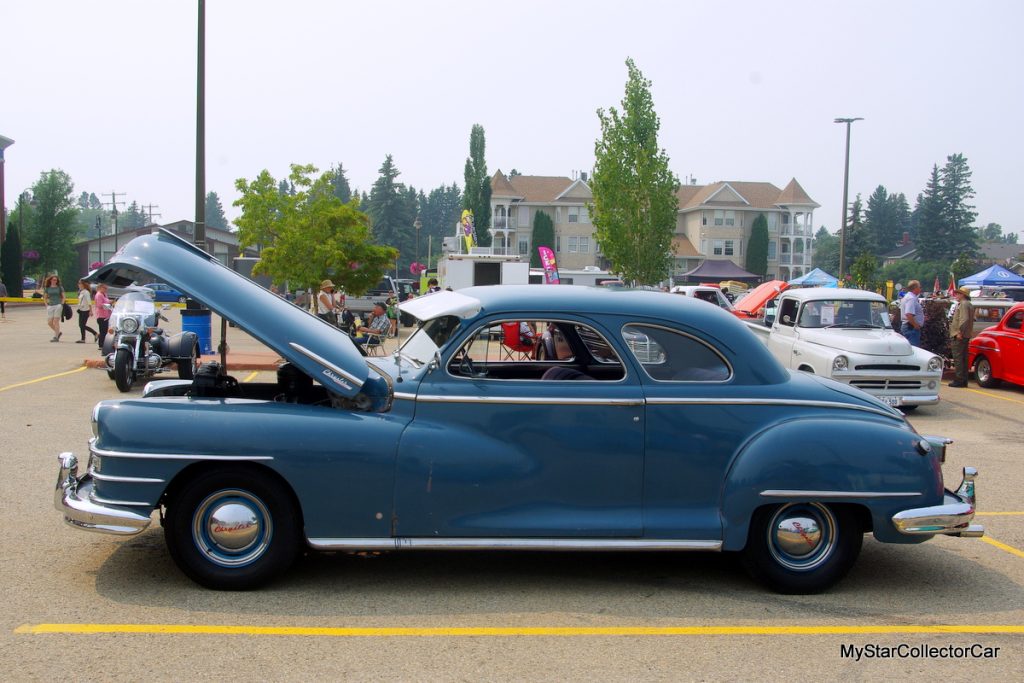 MyStarCollectorCar readers will learn how in a future feature story.
BY: Jim Sutherland
Jim Sutherland is a veteran automotive writer whose work has been published by many major print and online publications. The list includes Calgary Herald, The Truth About Cars, Red Deer Advocate, RPM Magazine, Edmonton Journal, Montreal Gazette, Windsor Star, Vancouver Province, and Post Media Wheels Section.