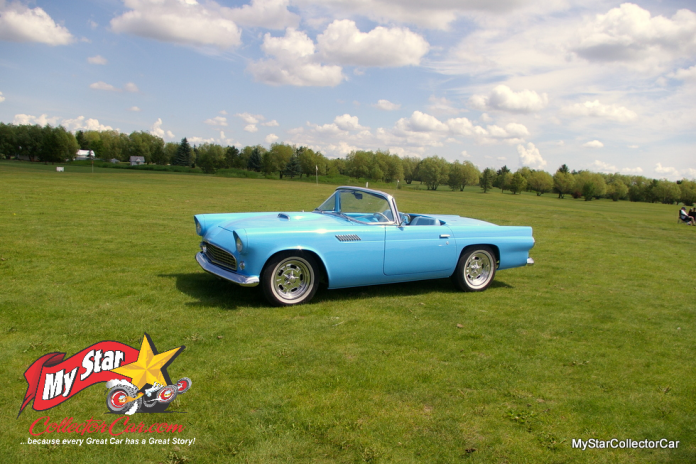 George Fitzpatrick is a dyed-in-the-wool Ford guy who may have inherited the Blue Oval gene from his mother because her dream car has always been a classic first-generation Thunderbird.
George was well aware of his mother's wish list car and wanted to be a part of that dream fulfillment; so he bought a 1956 Thunderbird project from a guy whose game plan for the car was derailed by a divorce.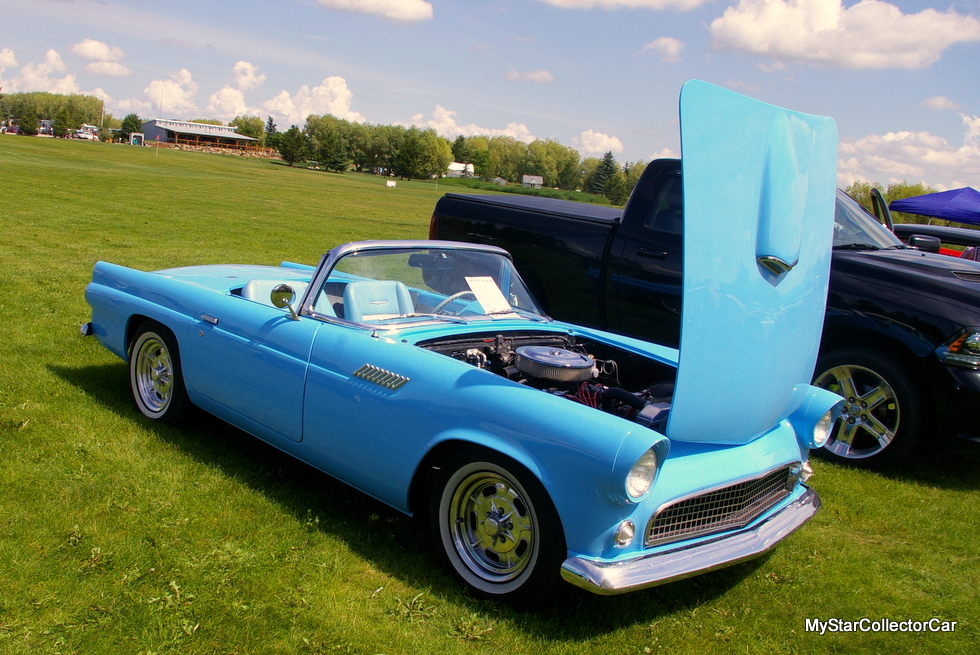 George's '56 T-Bird is actually a hybrid of old and new technology that consists of a 1956 Thunderbird frame and an aftermarket fiberglass body. The possibilities were endless for a talented car guy like George when he purchased the car and drove in the dead of winter to Regina, Saskatchewan so he could trailer the T-Bird project back to his home in Alberta.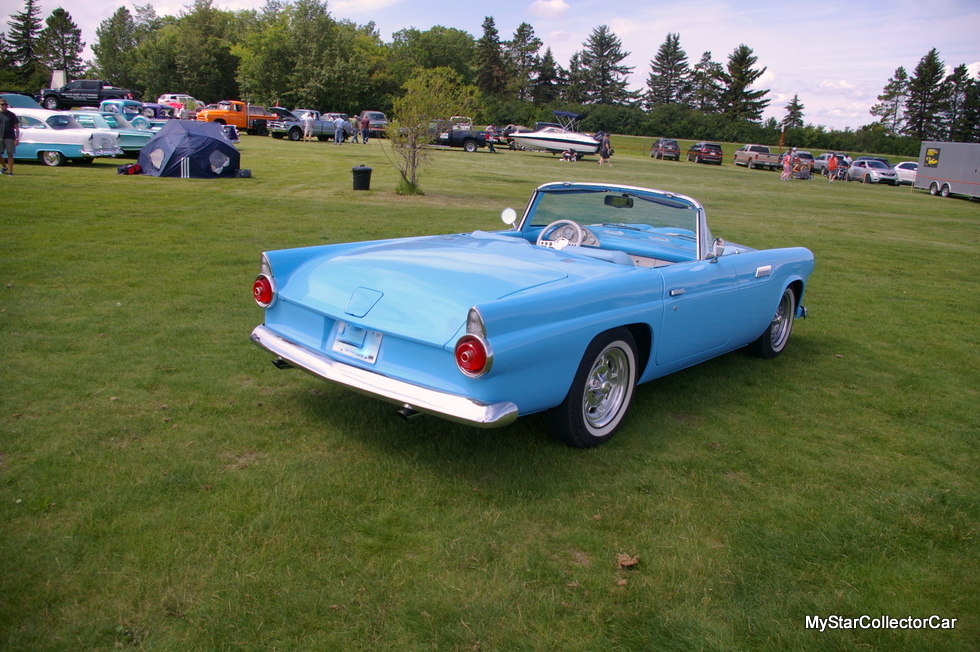 The trip home may have been the most difficult part of George's project because he encountered a massive snowstorm that even forced the big rig beside him off the road while George waited at a traffic light in Strathmore, Alberta.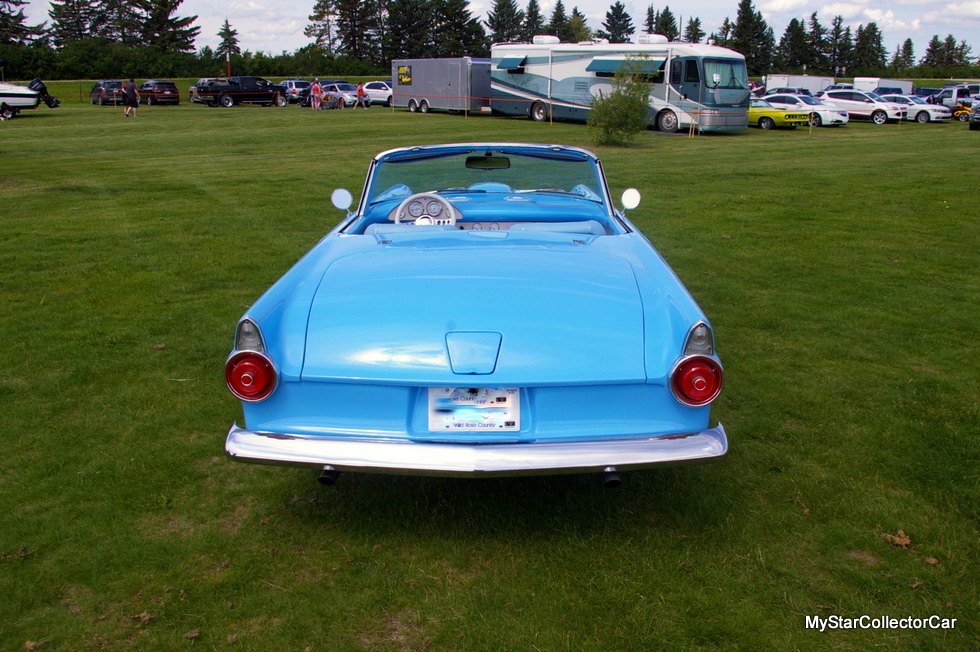 The Thunderbird project took the next four years before George was satisfied with its road-worthiness because he wanted to build safety into the equation so he could take his mother for a spin.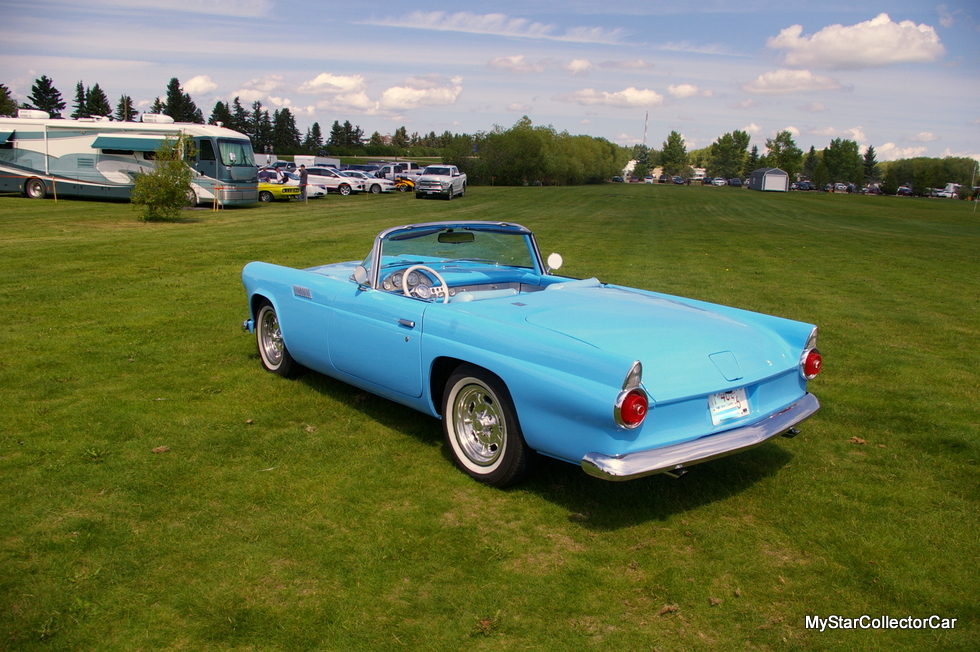 It comes as no surprise to car guys that George encountered some issues along the way. For example, the original T-Bird frame had been thrown together in a haphazard fashion that included a British Columbia highway road sign as part of the frame repair material.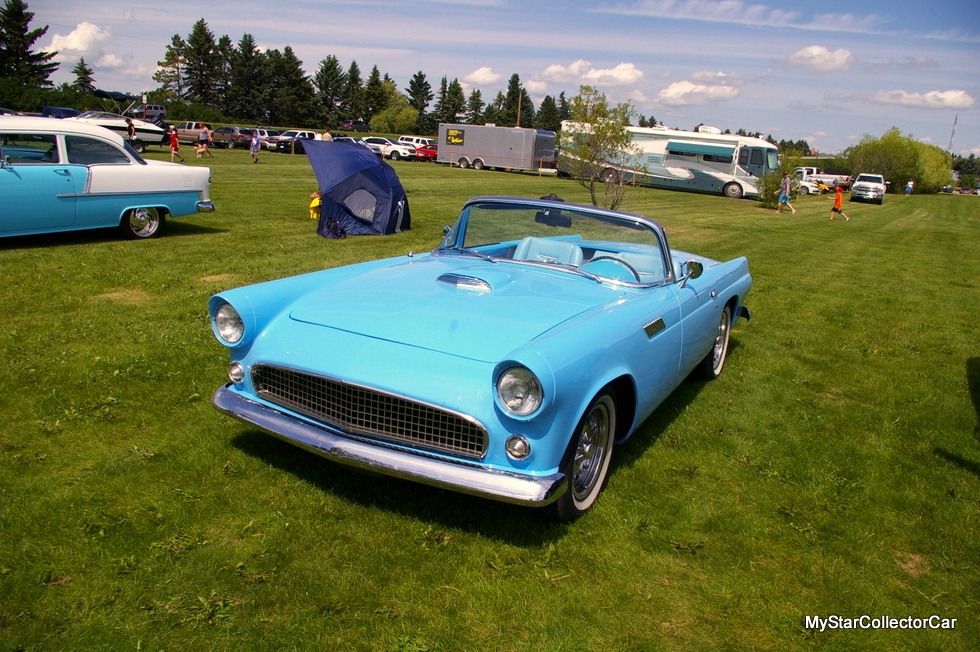 George put it best when he uncovered the horrible frame repair: ''I was a little bit flabbergasted".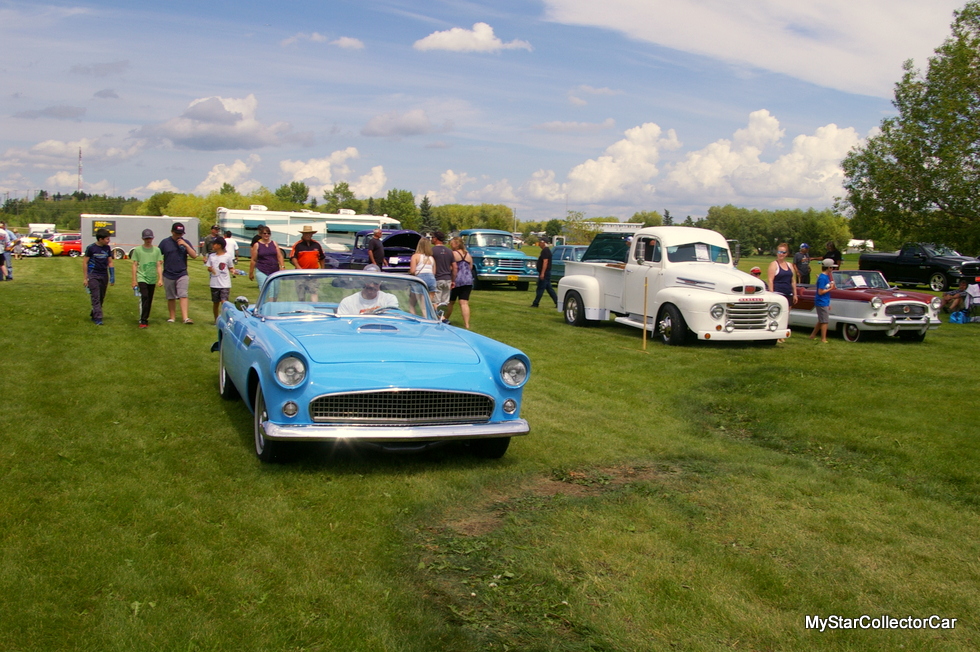 The metal in an average road sign is thicker than most body metal-but it is nowhere near thick enough for frame repair. George is a professional automotive technician who also has a strong background in welding so he took the time to inspect and properly repair the entire frame to his high standards.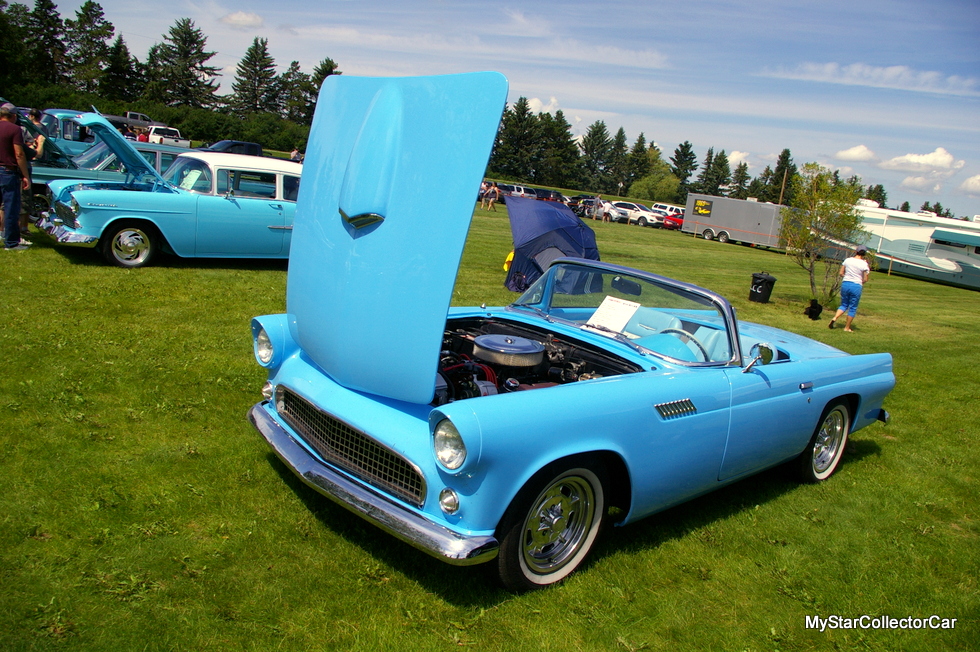 George also added his own custom touches to the build, including interior metal inserts that mirror Ford's famous Blue Oval pattern. He wanted to imitate the tiny bowtie symbols unique to the 1955 Chevy models-but he is a dedicated Ford guy—so only the Blue Oval symbol would work for George.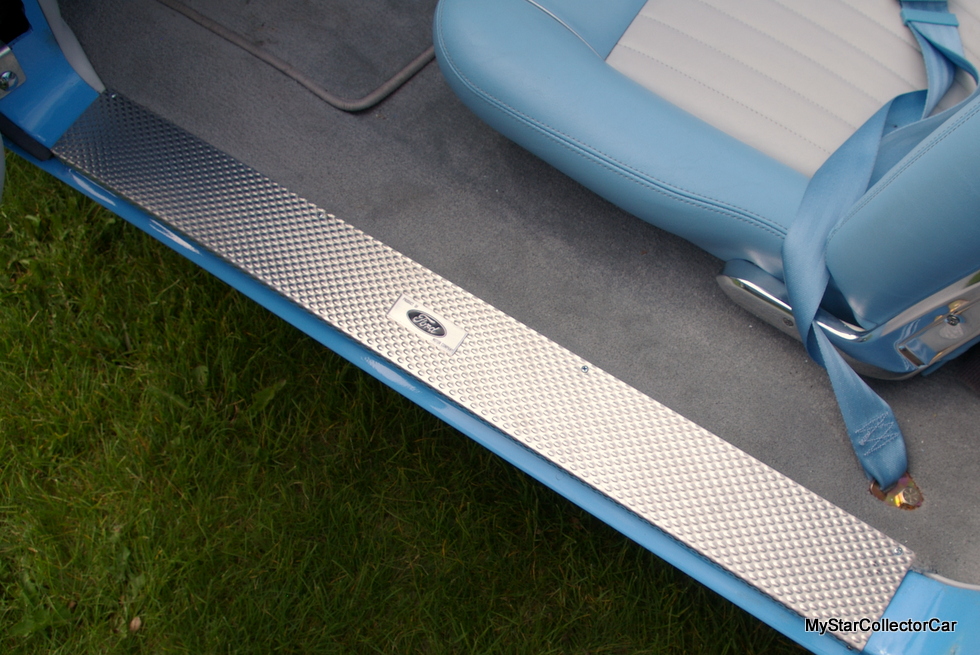 Incidentally, George found the perfect Blue Oval patterns in industrial refrigerator metal and ran with the idea in the best tradition of old school car guy creativity. He also used a 1989 Mercury Grand Marquis 302 engine and overdrive automatic transmission that came with the T-Bird-but were not installed in the car.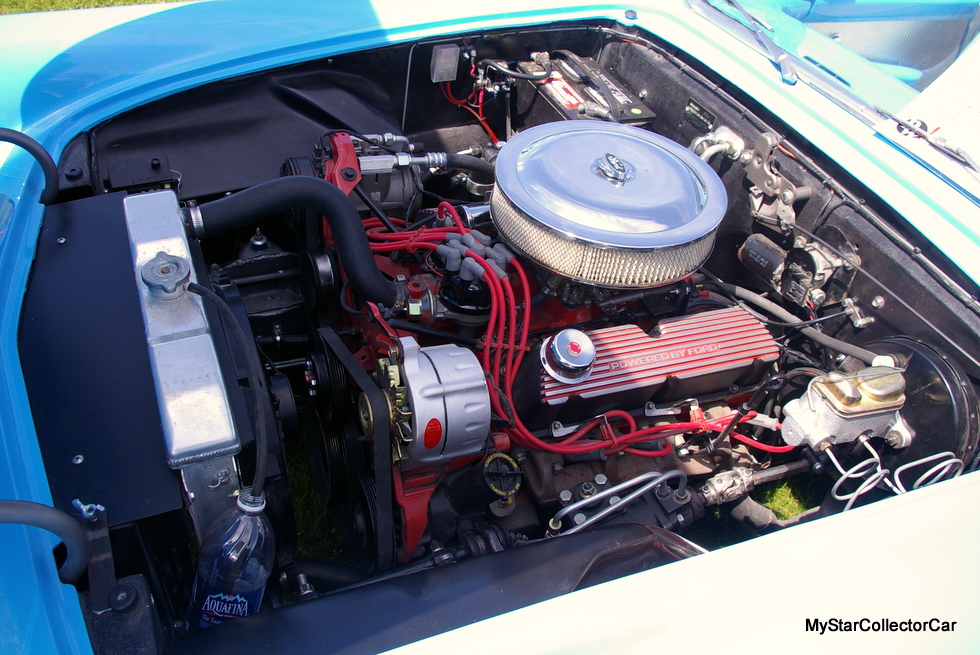 The powertrain transplant required George's skill set because the engine and tranny had to be moved around with custom-built motor mounts before it would fit in the T-Bird.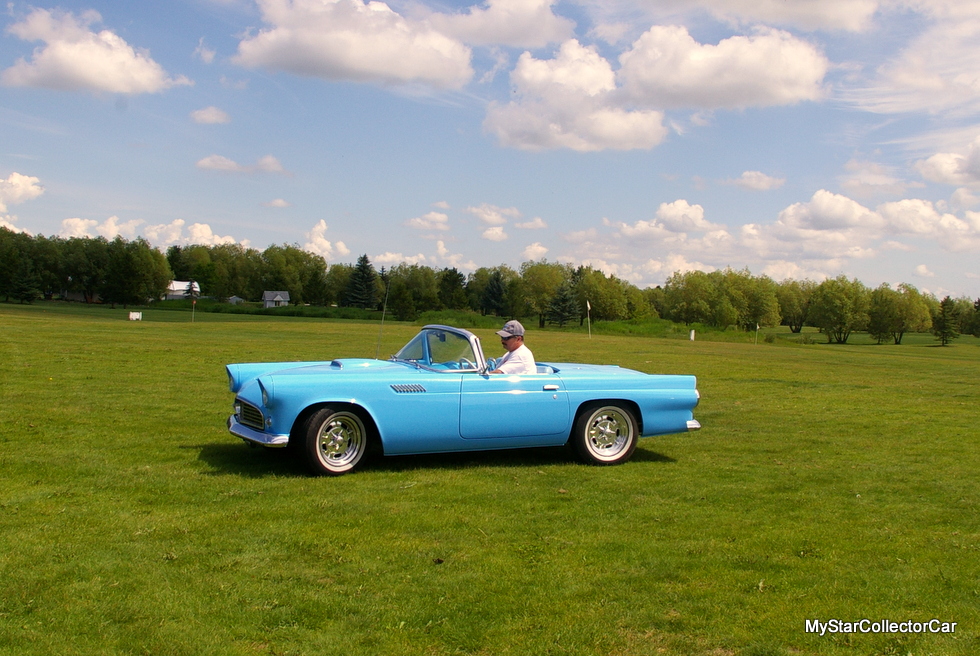 George reinvented the interior with a cool combination of his trademark Blue Oval metal and stylish custom cloth upholstery that include 1965 Mustang bucket seats, tilt steering and custom gauges in the car.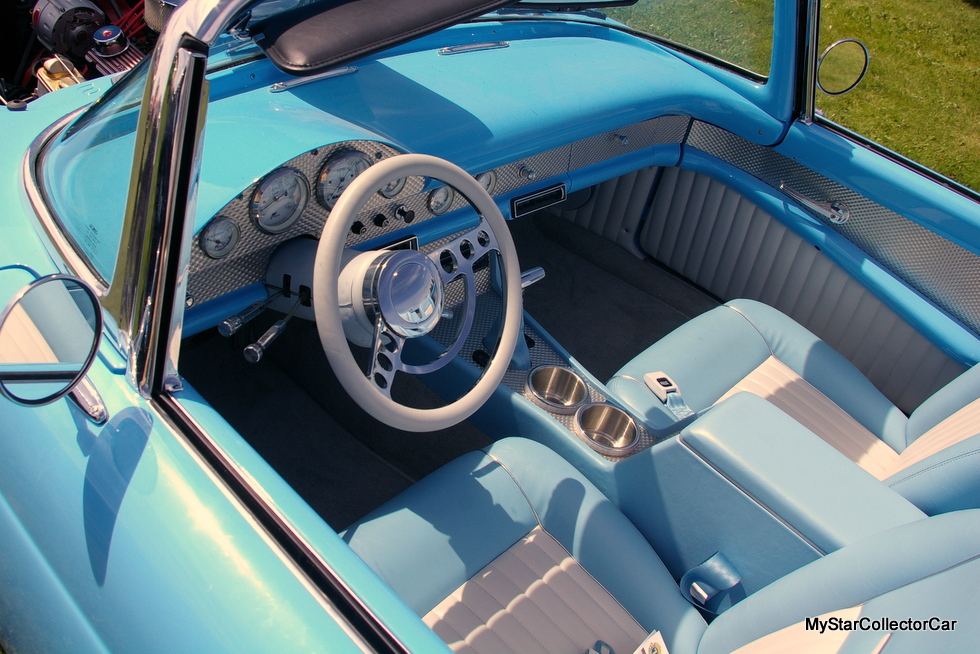 As mentioned, George takes a lot of pride in his work, both on and off the job, so his T-bird passed a rigorous out-of-province mechanical inspection with flying colors when he registered the car for the road in early July of 2019.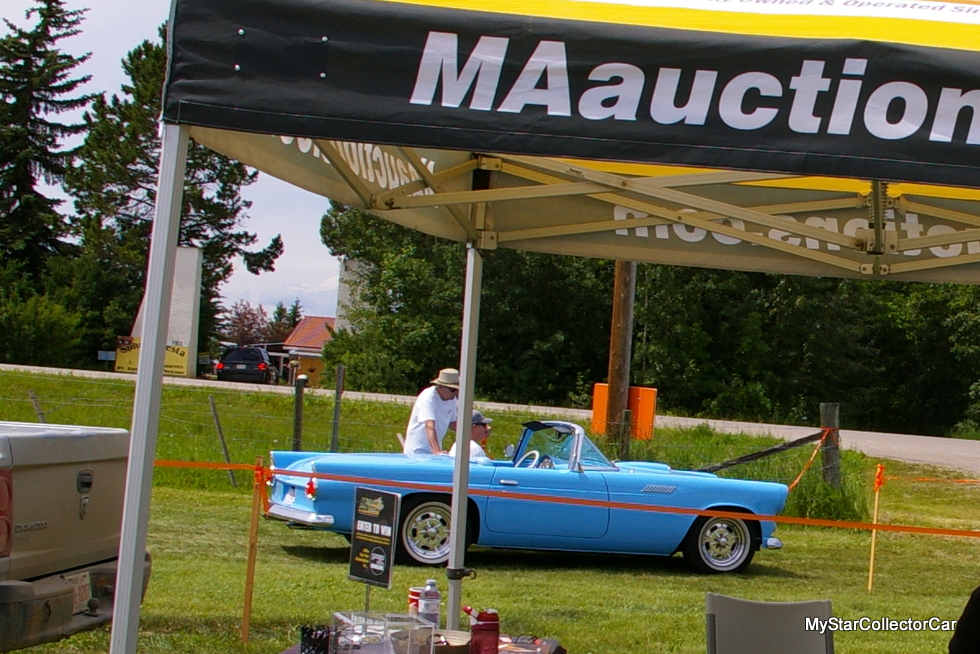 MyStarCollectorCar would expect nothing less from a car guy who wanted to build a dream car for his mother and take her for a ride in it. Plus, his wife wants to drive the car and George has made it safe enough for her as well.
BY: Jim Sutherland
Jim Sutherland is a veteran automotive writer whose work has been published by many major print and online publications. The list includes Calgary Herald, The Truth About Cars, Red Deer Advocate, RPM Magazine, Edmonton Journal, Montreal Gazette, Windsor Star, Vancouver Province, and Post Media Wheels Section.