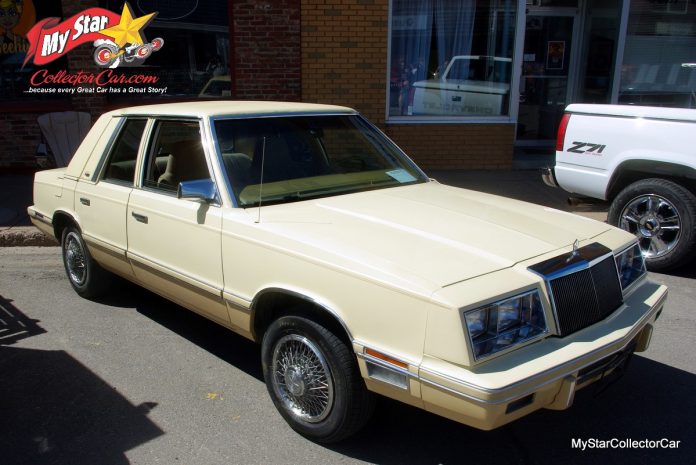 Some Mopar guys are reluctant to admit the K-Car platform saved Chrysler, but these humble little cars helped pull the company out of a free-fall towards oblivion.
Kirby Gudmunsdon is the proud owner of a 1982 Chrysler LeBaron with less than 20,000 miles on it and a documented history from Day 1. The original owner bought this loaded K-Car and basically put it into early retirement for years.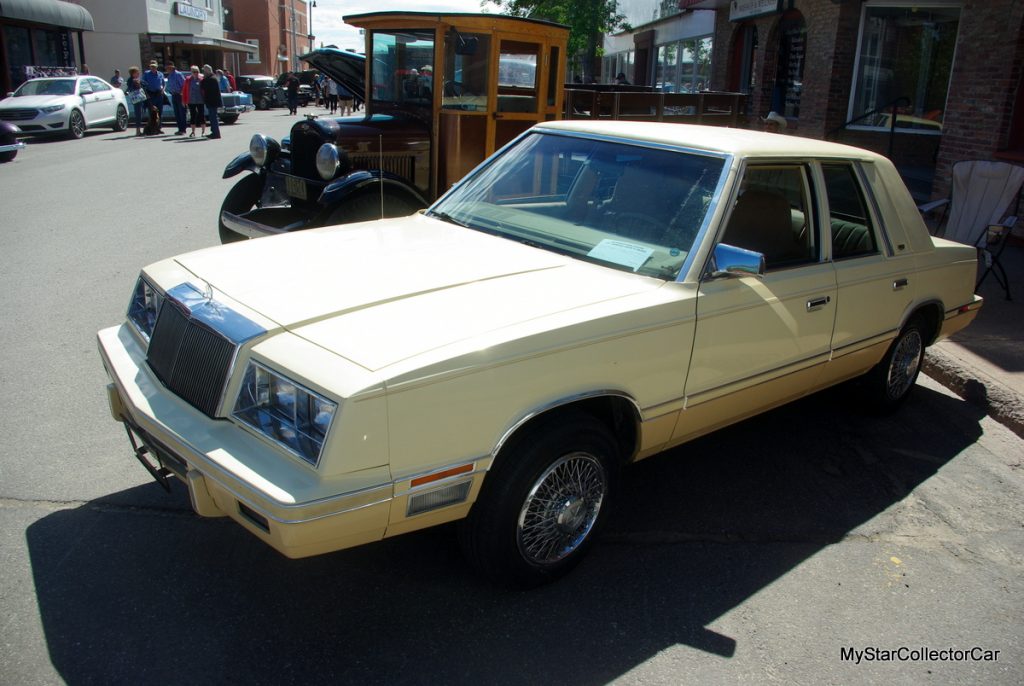 The LeBaron was never driven because he had two other vehicles, so this car led a sheltered life. The car was bought at a Calgary, Alberta, Canada Chrysler dealership and it never left the city. Kirby wasn't specifically in the hunt for an '82 LeBaron—in fact he has other cars that are much faster—but this car called out to him because, "It was something unusual".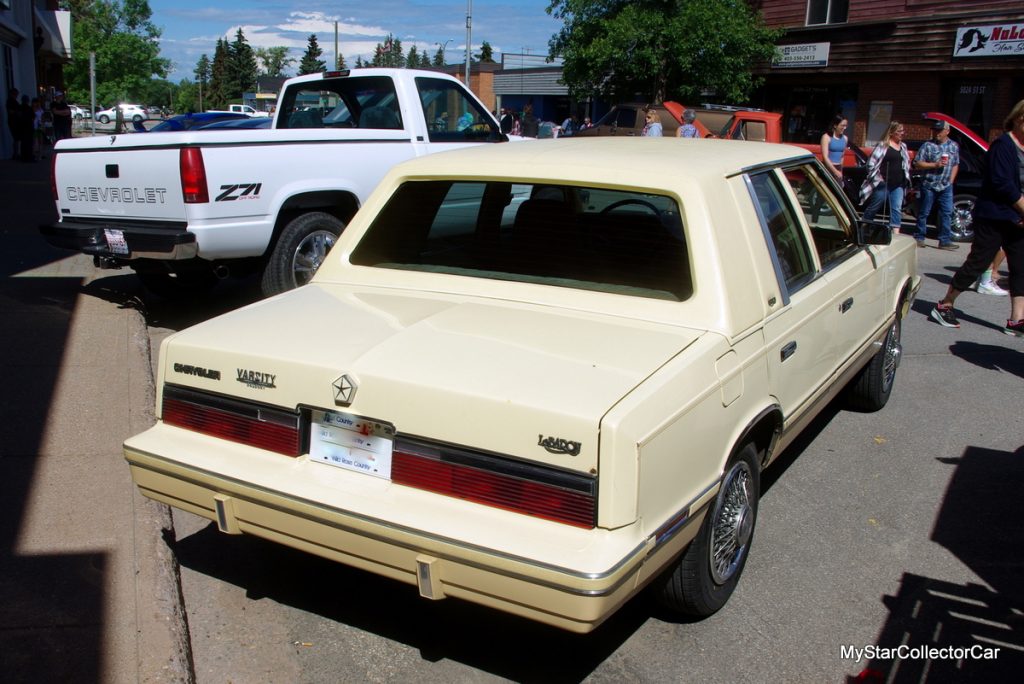 This LeBaron came with every possible option you could get in 1982—including power windows, power seats, power doors, power brakes, power antenna, tilt steering, and air conditioning that still works. It has the center console and the bulletproof 2.6 liter under the hood.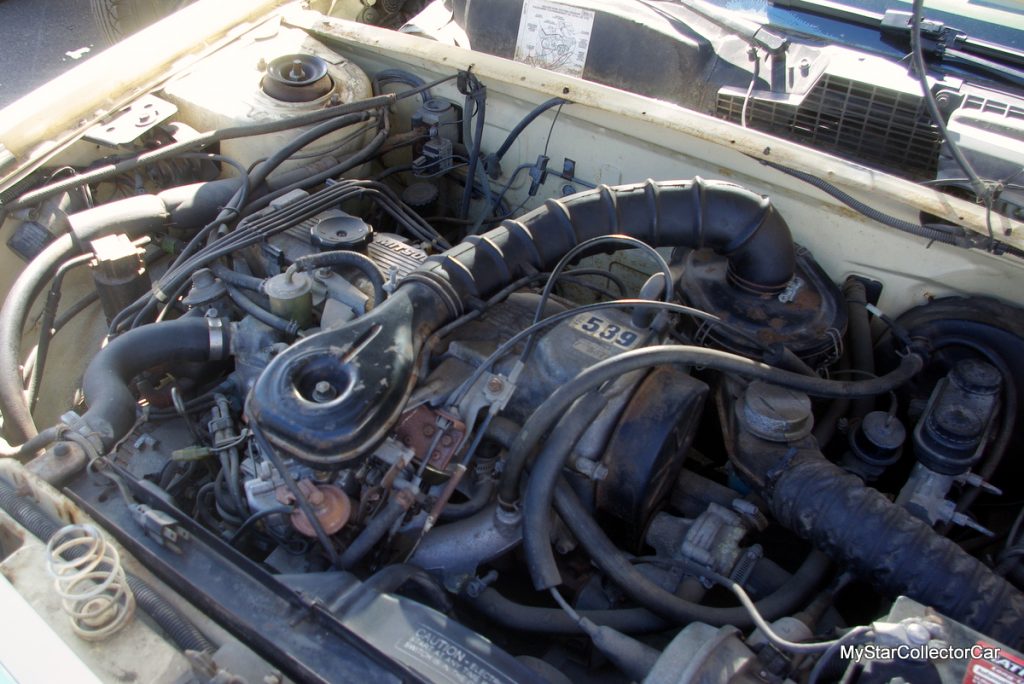 These cars came with a vinyl strip in the lower trim that was usually gone in the first few years, but this LeBaron's is still intact. Kirby had a very short things-to-do list for this car—the biggest issue was the tires, so those are brand new. He's also missing a ring for the antenna, but he believes it's in the car.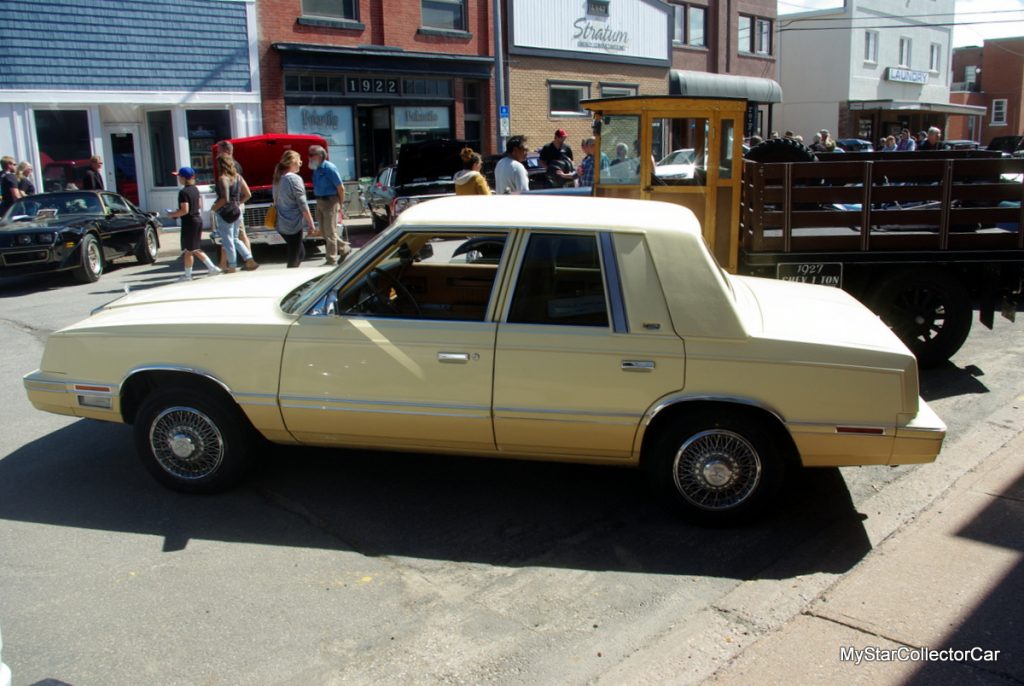 This LeBaron was regularly serviced and the last due for service record was in 2010, but Kirby wants to leave it as-is for now, because this 41-year-old car has no leaks. He doesn't want to tempt fate—he also believes the 1/8 full tank of gas is another reason why this K-Car fared so well over the last 13 years. He found out how much this car was a conversation starter when he filled the LeBaron's gas tank for the first time.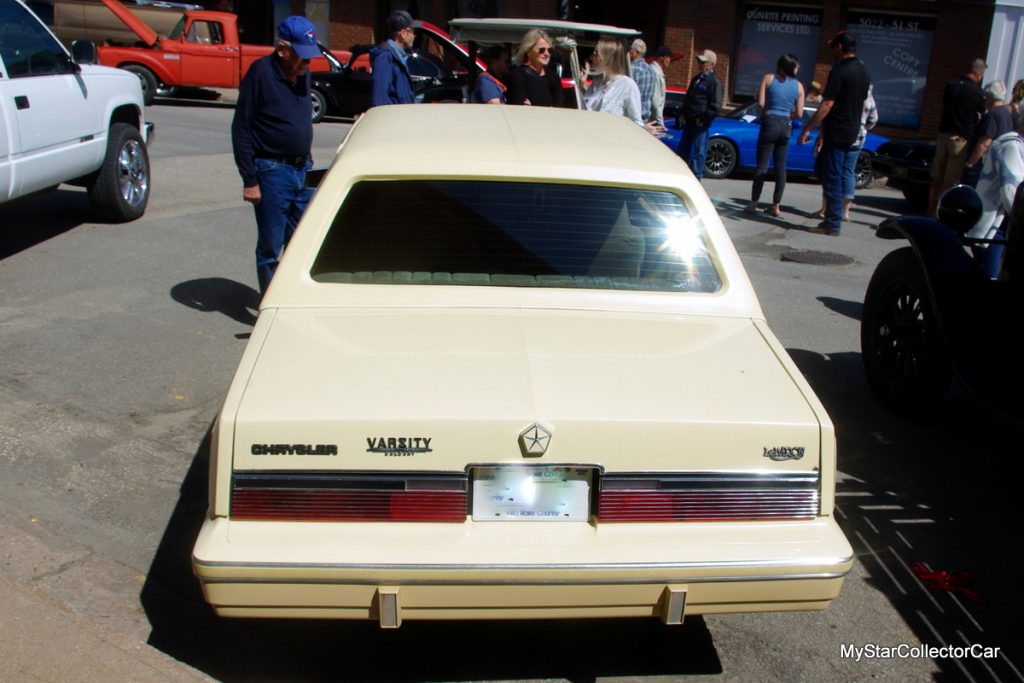 The inside storage really paid off for the cosmetics because the paint and the vinyl roof are nearly mint. Vinyl roofs were a disaster for most cars because there were usually nasty surprises lurking under the plastic covering , but this LeBaron dodged the vinyl roof bullet.
Kirby had the right attitude about this car. He knew it needed to be saved from–as he called them, "The guys who would put a Chevy LS small block in it, lower it and paint it flat black". The history of the car made his decision easy, so he treats the LeBaron with respect.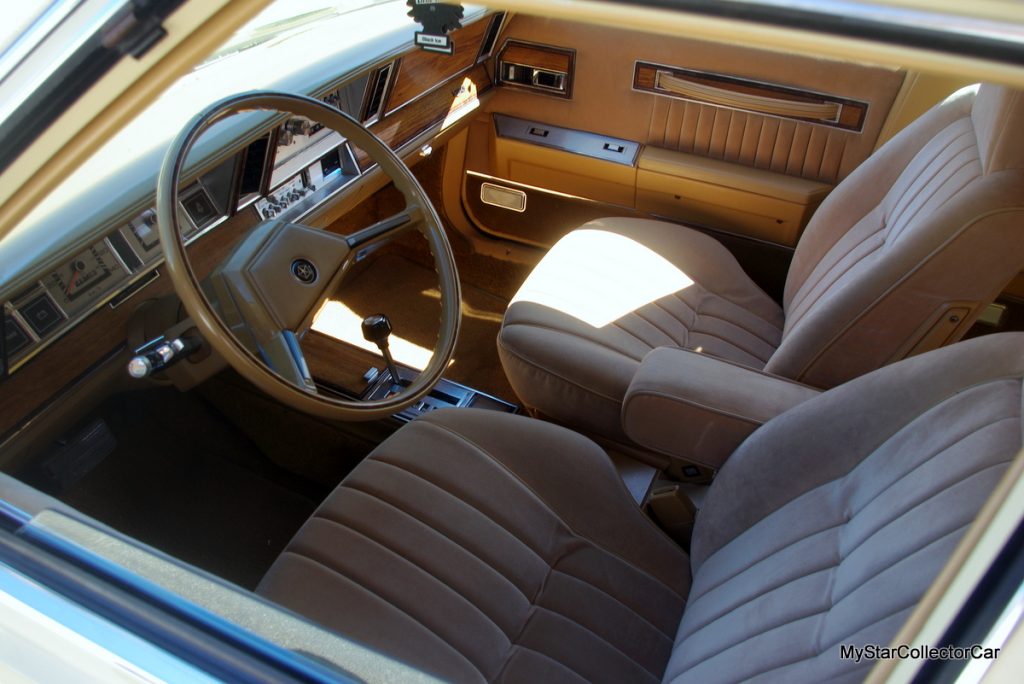 He runs the Chrysler at a comfortable 60-65 miles per hour, because he wants to keep this survivor on the road. Kirby reported the LeBaron, "Drives like a dream and rides better than my new cars". His wife calls it the vanilla cream pie car because of its paint.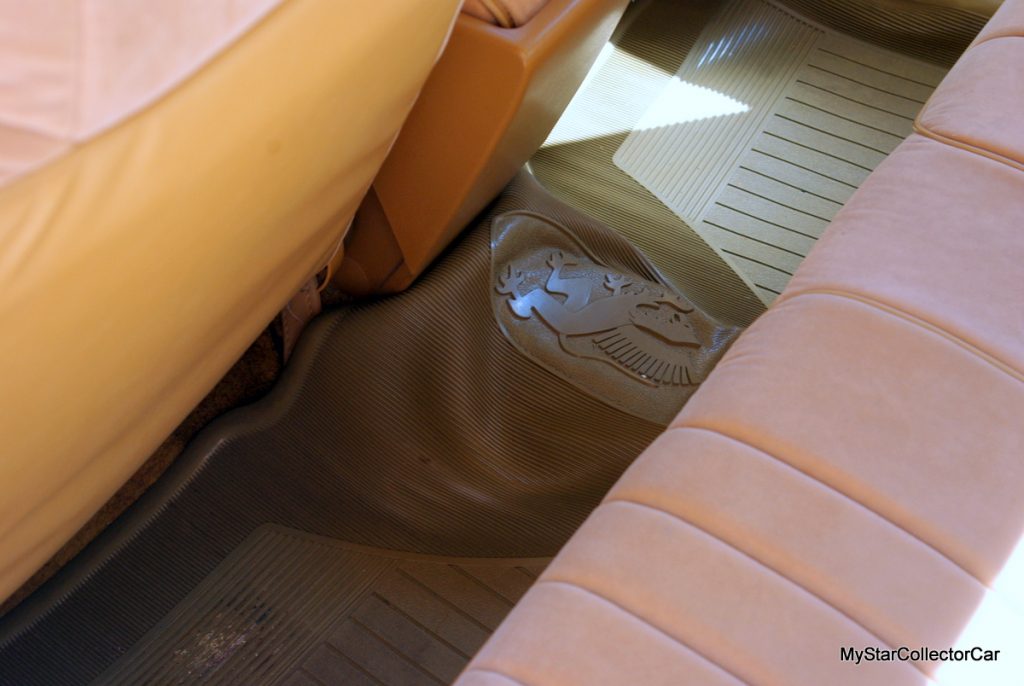 Kirby is a young guy, but he said he came from a small town, and he remembers these K-Cars "being all over the place"– now they're so rare the only way you can see one is in an old movie.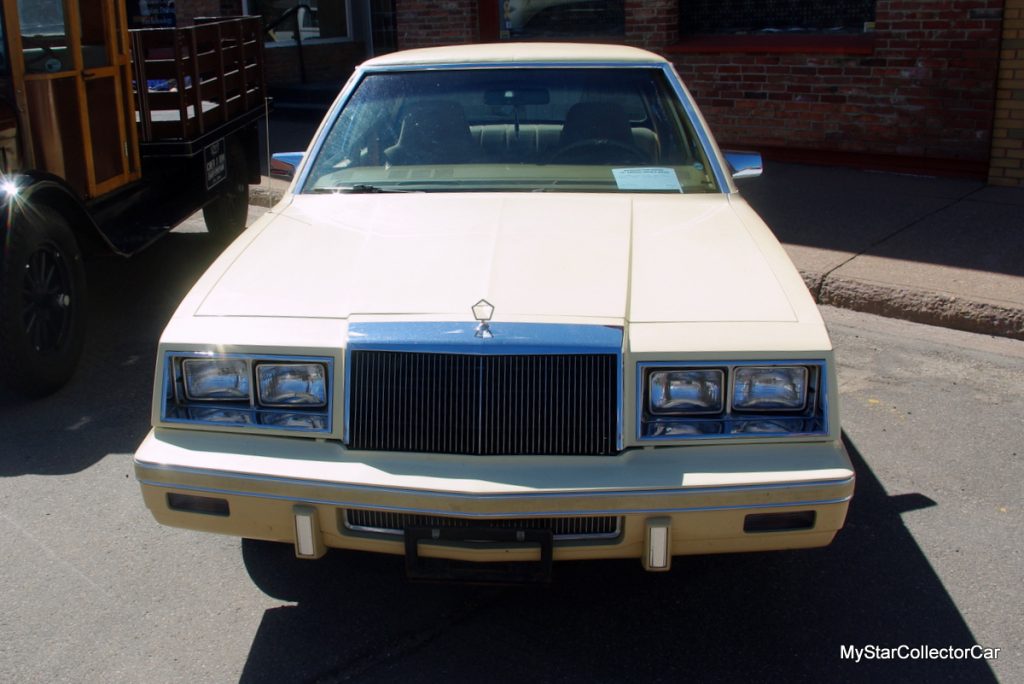 By: Jerry Sutherland
Jerry Sutherland is a veteran automotive writer with a primary focus on the collector car hobby. His work has been published in many outlets and publications, including the National Post, Calgary Herald, Edmonton Journal, Ottawa Citizen, Montreal Gazette, Saskatoon StarPhoenix, Regina Leader-Post, Vancouver Sun and The Truth About Cars. He is also a regular contributor to Auto Roundup Publications.
Please re-post this if you like this article.