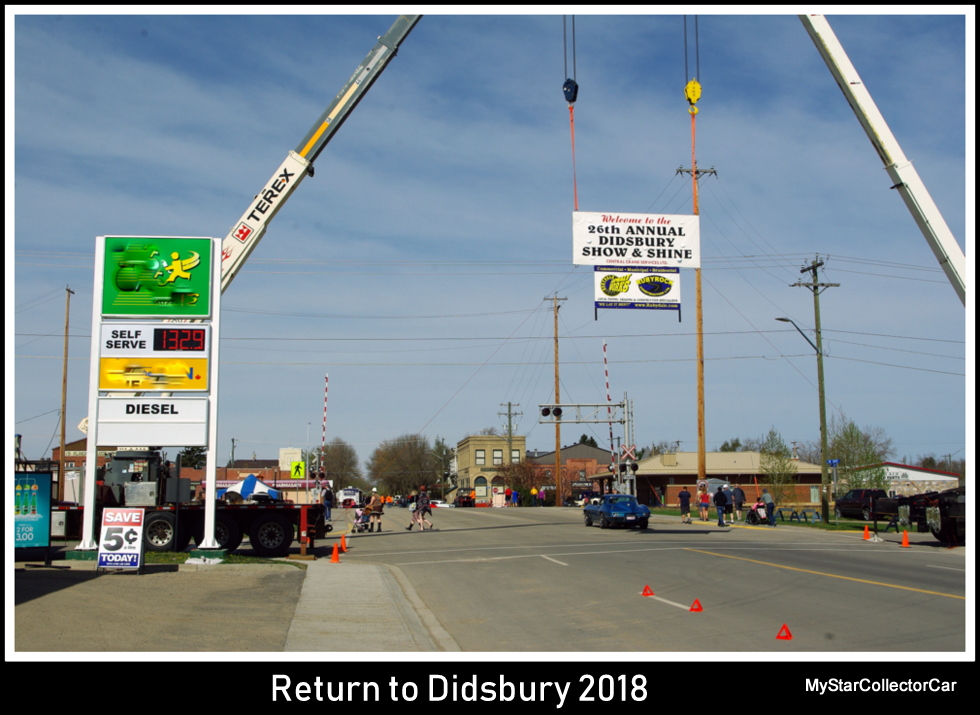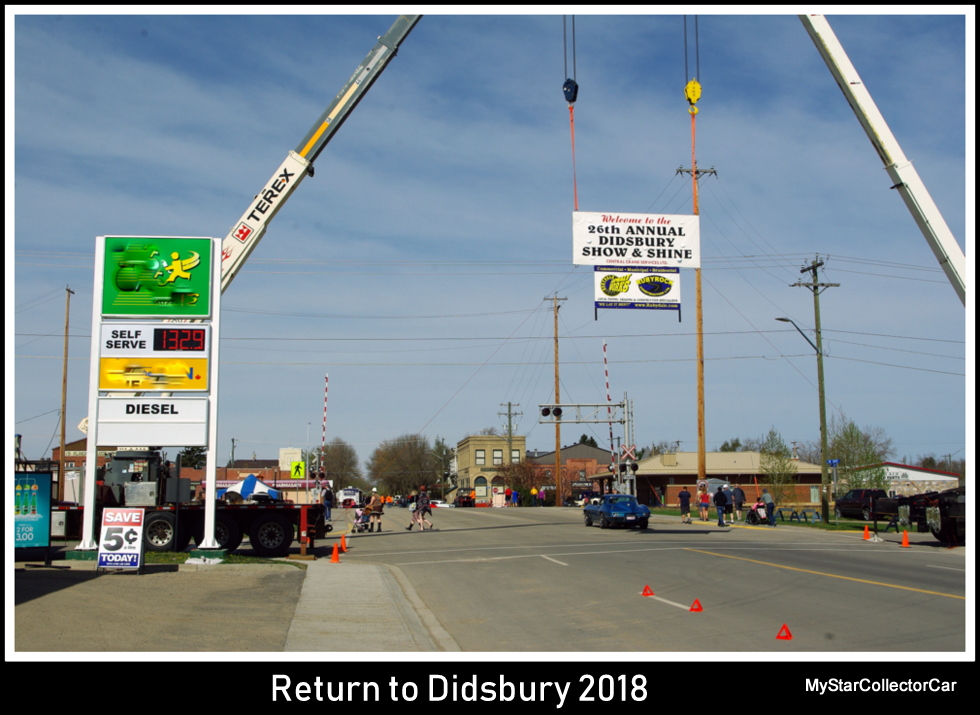 Didsbury, Alberta's annual early May show always kicks off the car show in a big way here at MyStarCollectorCar.
The entire town gets behind the show and they even got the gods of great weather on their side for this one.
Sunny skies cured a long winter of acute cabin fever for car guys so the Didsbury show got a huge turnout again this year. Our agenda was pretty simple: we went to this car show in search of trucks and we were not disappointed with our hunt.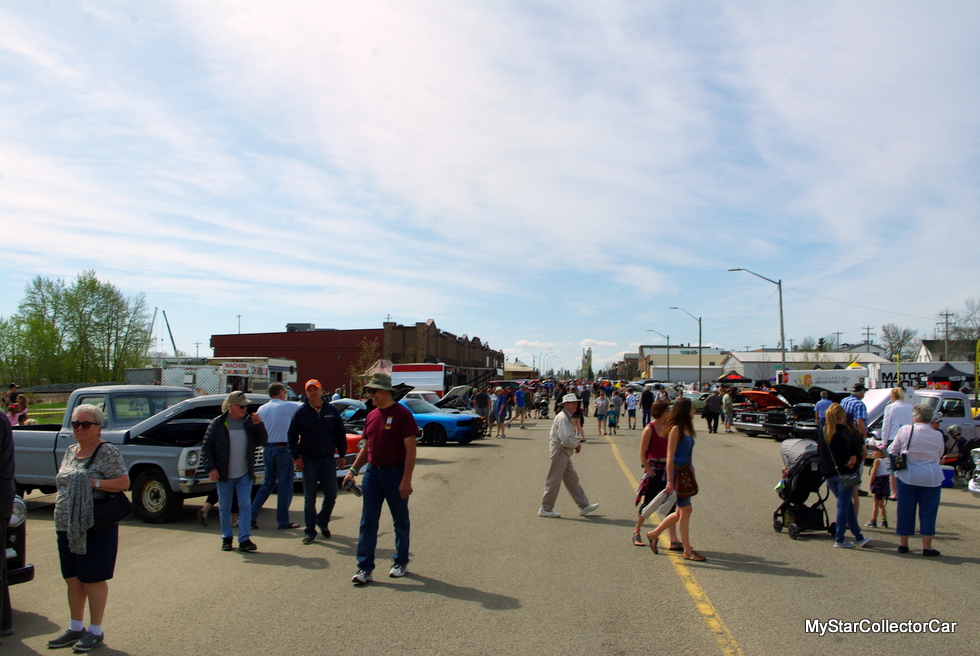 A woman from the other side of Canada (Ontario) was not surprised because she noticed that Alberta was truck country from the moment she arrived in this province. Alberta was built by hard-working people who either worked on the farm or oil rigs; thus a pickup truck has always been the most valuable tool in the chest for many Albertans.

Nevertheless, there are considerably more vintage cars than trucks at a car show because most of the trucks have been used up a long time ago in Alberta. However, we were able to find many great trucks at the car show.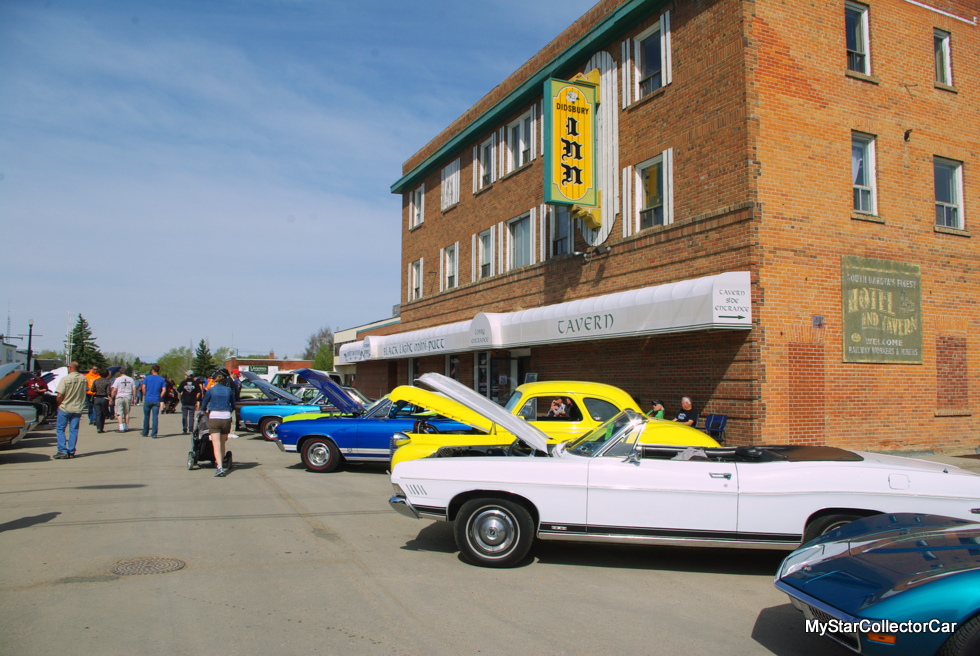 The first truck wasn't even a truck- it was a 1978 AMC Concord hatchback that had a great story behind it. We will tell the tale about this very cool AMC car in a future MyStarCollectorCar article. We will refer to this AMC as our "token car story" in a weekend of truck stories.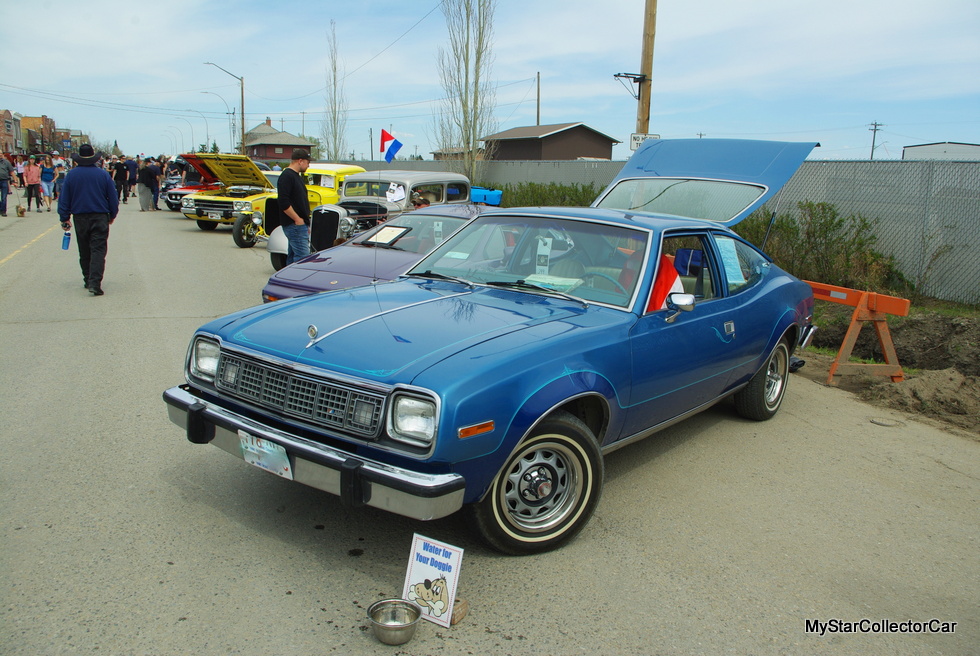 A 1955 GMC 9300 pickup was our first truck story at the Didsbury show and it had an amazing history with its long-time owner. The story behind this owner and his 63-year-old GMC will be a solid future article here at MSCC.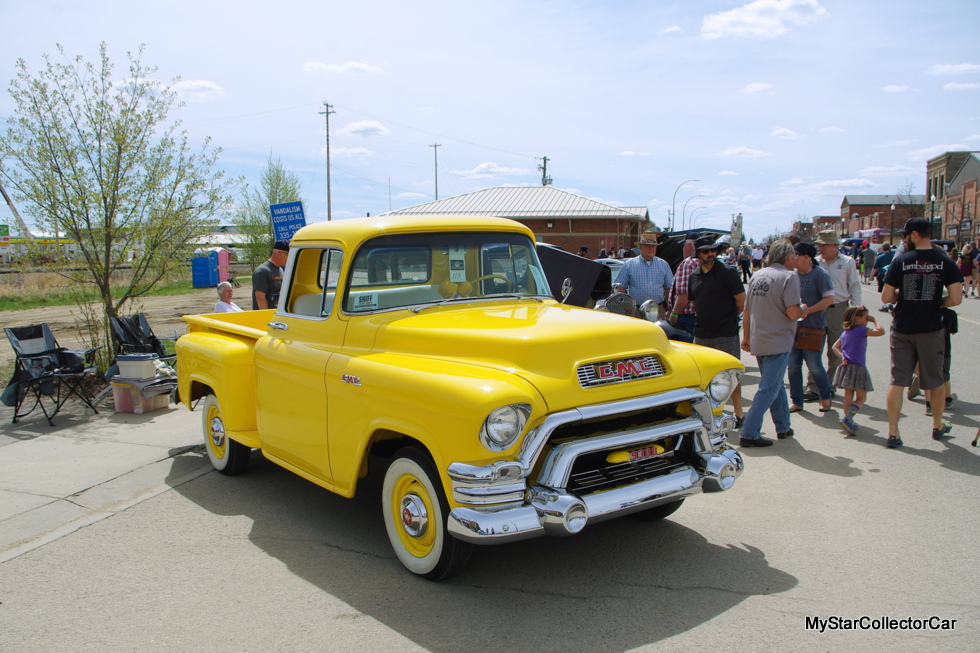 A 1952 Dodge truck also had a long term owner who also had a great reason for his unswerving loyalty to the 66-year-old pickup. Read all about it in a future MyStar article.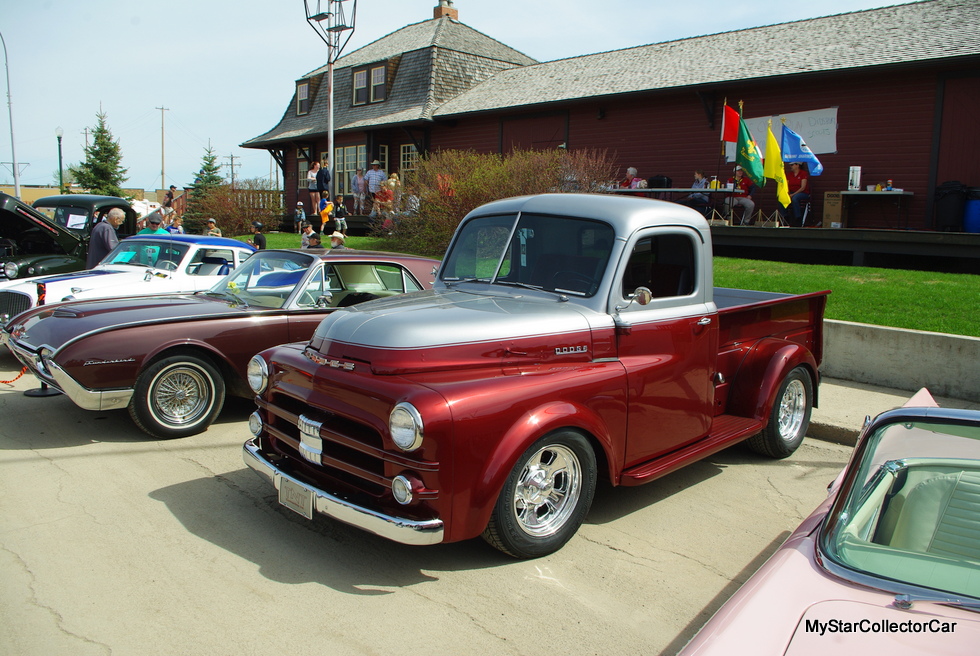 Our highly successful truck search continued when we encountered a 1952 Mercury M-1. This Canuck truck was Mercury's answer to the Ford truck in Canada and looked very similar to their Ford counterparts.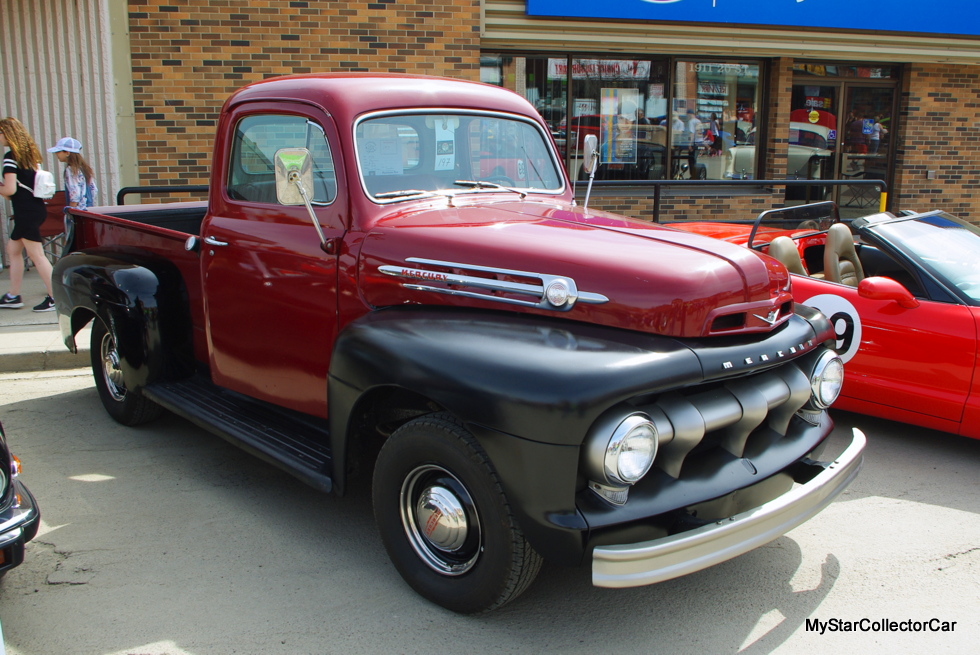 We were able to connect with the owner of this unique Canadian pickup truck and will tell its story in an upcoming MSCC article.
A 1948 Chevy truck was another addition to our truck search and we will feature it in a future MyStarCollectorCar story.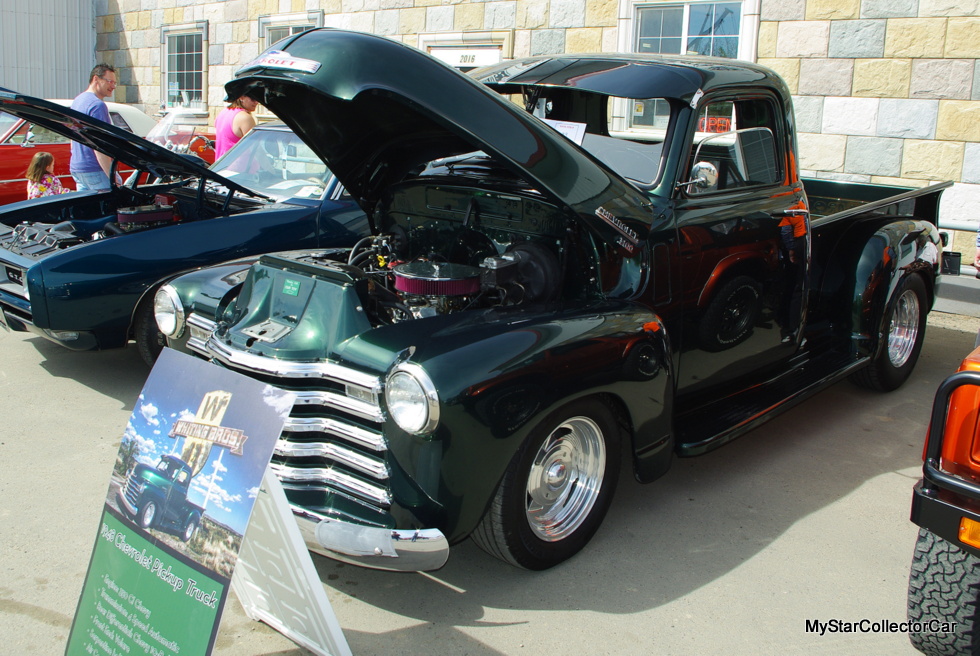 This Chevy spends its winters as a snowbird semi-daily driver.
A 1941 Fargo pickup truck was also added to our list of Made in Canada vehicles from the past. This Canadian-built truck has been modified in a very creative way by its owner; a talented guy who leans heavily towards orphan (out-of-production) vehicles. His Fargo was a solid addition to the orphan list.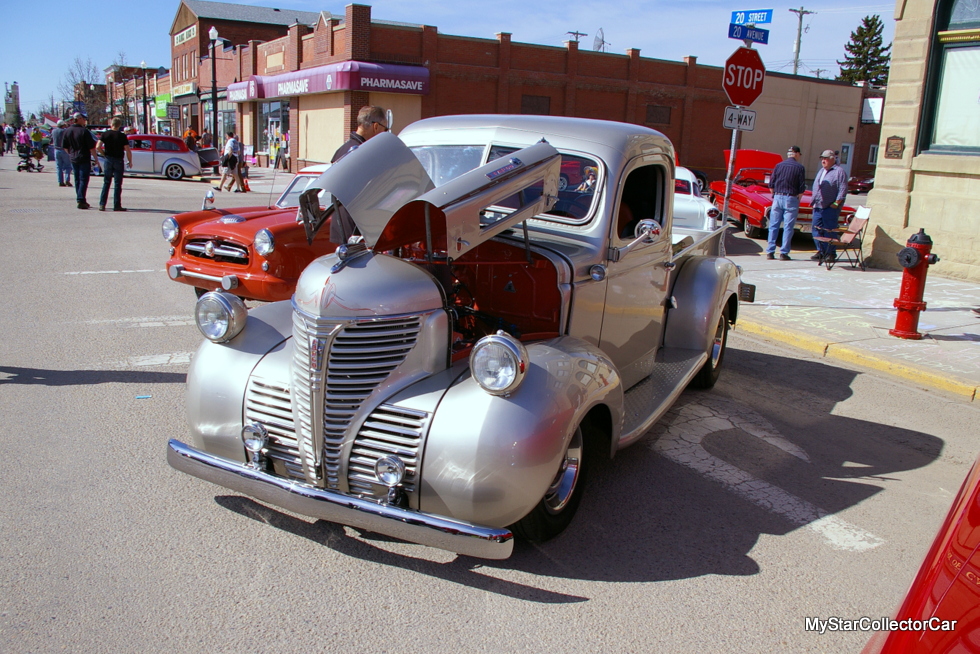 Discover all of the secrets behind his unique build process in a future MyStar story.
A 1959 Chevy panel truck had a 42-year history with its owner. There were many unique features about the truck because of its long legacy with its owner and his wife. We will tell its story in a future MSCC article.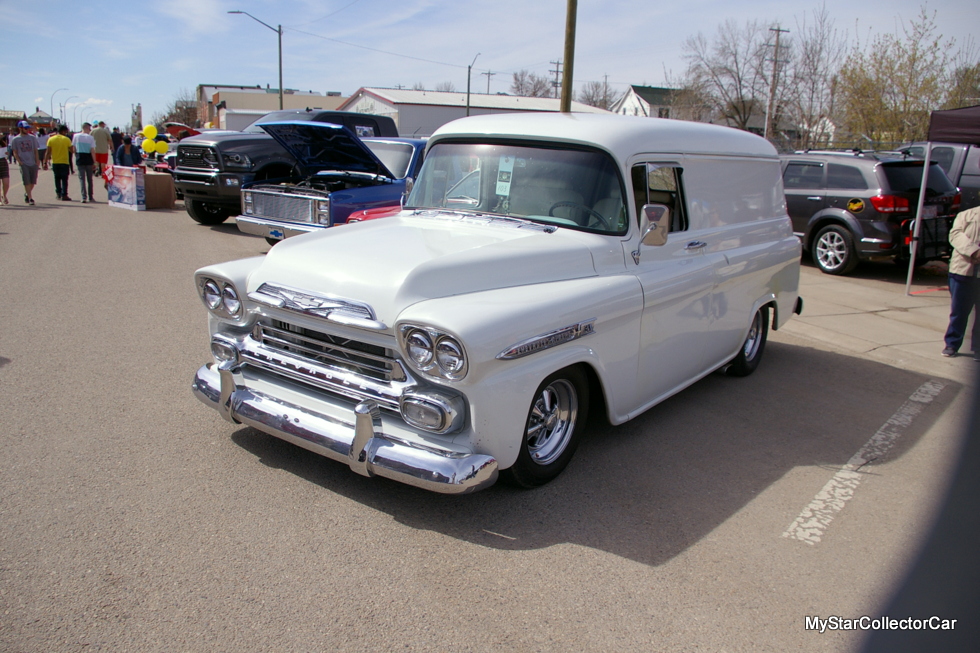 A 1949 Diamond T pickup truck restored with its original power train will get our interest every time here at MyStarCollectorCar. The Diamond T is a great fit with its current owner because he respects its heritage and tackled the project even though it was completely disassembled by a dying body shop.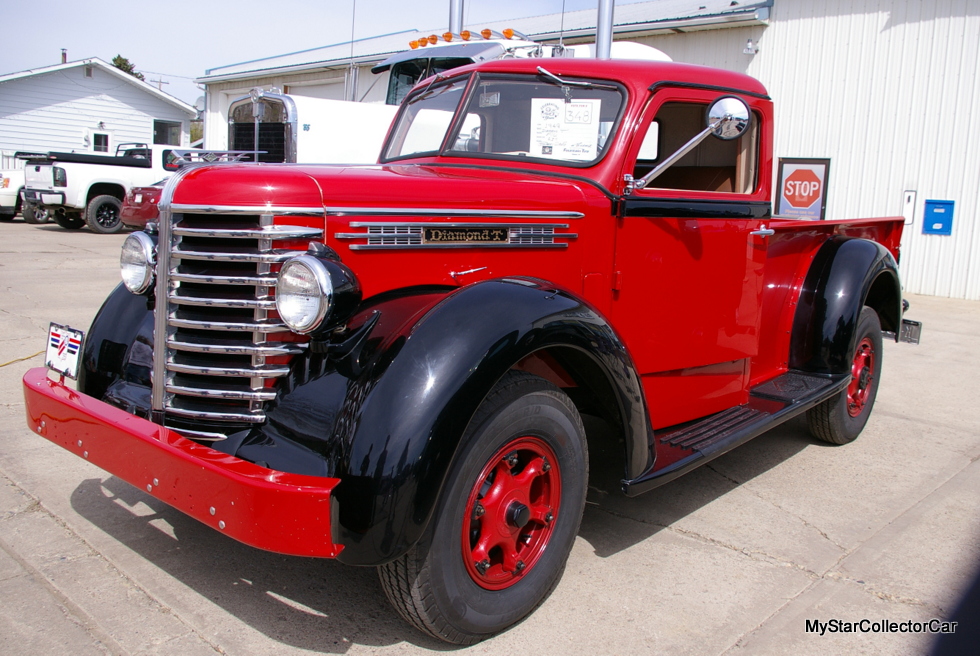 Learn how he put this 4-wheeled Humpty Dumpty back together again in a future MyStar article.
Another 1955 GMC pickup caught our attention in a big way because it was the GMC version of the legendary Chevy Cameo truck. It was also very original and we were able to learn all about the very rare pickup truck from its current owner. Look for all of the details in a future MyStarCollectorCar article.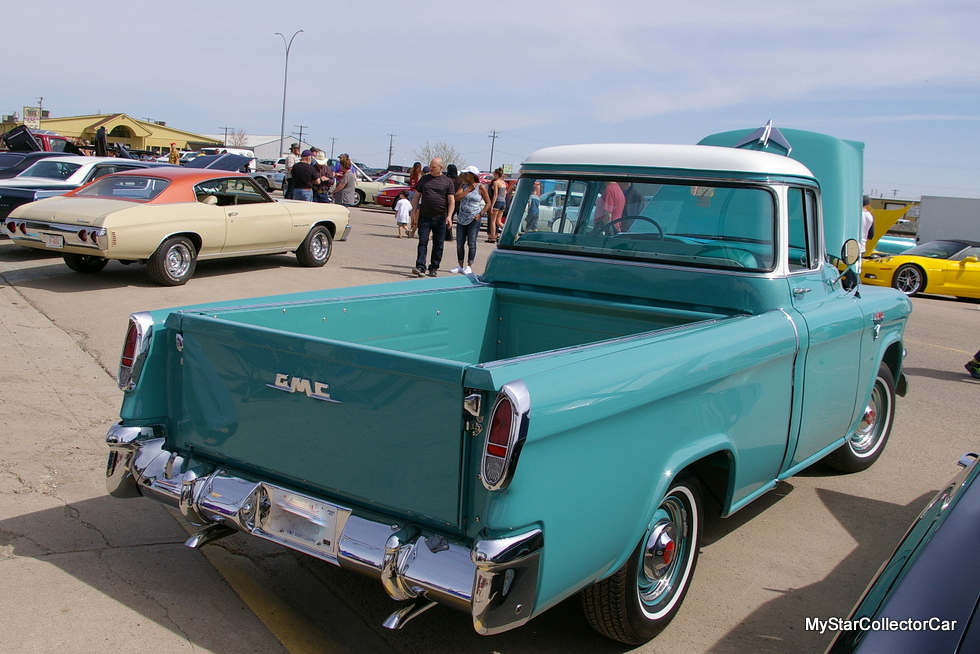 We also hope to include a 1956 Ford F-100 in the Didsbury story mix but we will have to connect with its owner to finish the story. This brute appeared to be resting on a beefed-up chassis which we suspect was a Mopar touch because it had a Cummins diesel under the hood.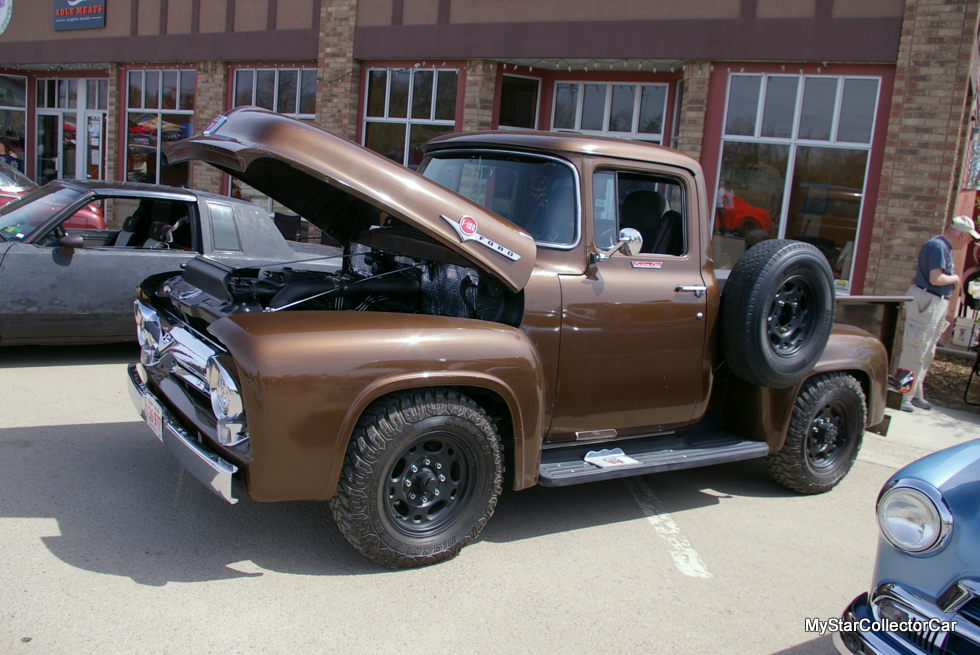 Didsbury is a big show and we were unable to connect with the owner-yet. But we are essentially optimists and expect that we will meet the owner at some point in the future this car show season.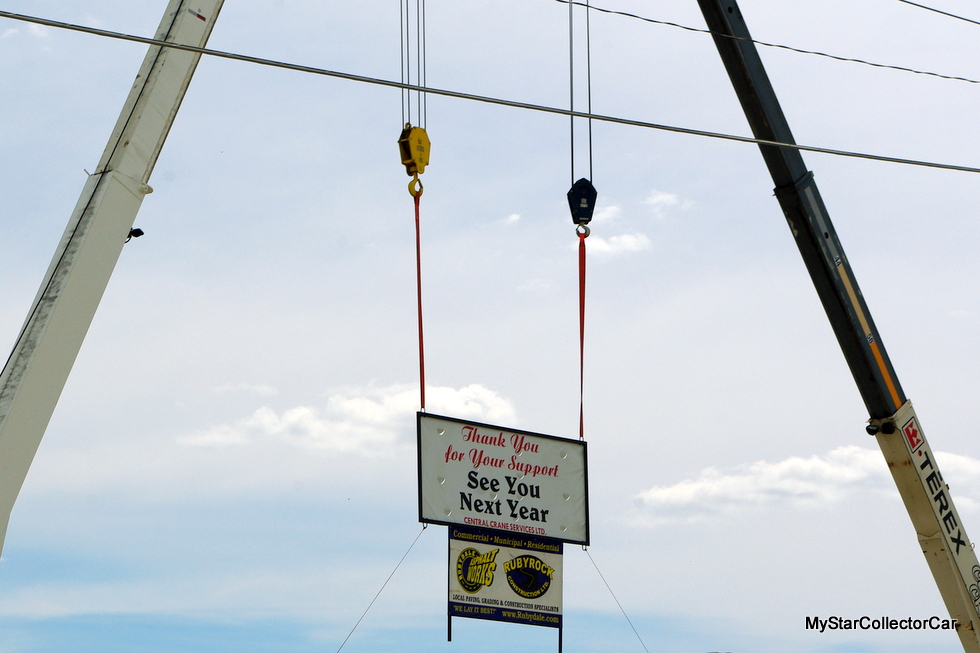 Stay tuned to see how this story works out for us. 

 
BY: Jim Sutherland
Jim Sutherland is a veteran automotive writer whose work has been published by many major print and online publications. The list includes Calgary Herald, The Truth About Cars, Red Deer Advocate, RPM Magazine, Edmonton Journal, Montreal Gazette, Windsor Star, Vancouver Province, and Post Media Wheels Section.